LGBTQs- reclaim patriotism in the Midterms or lose everything
We must seize our own power & help Democrats win so we have a chance to secure our fundamental Constitutional rights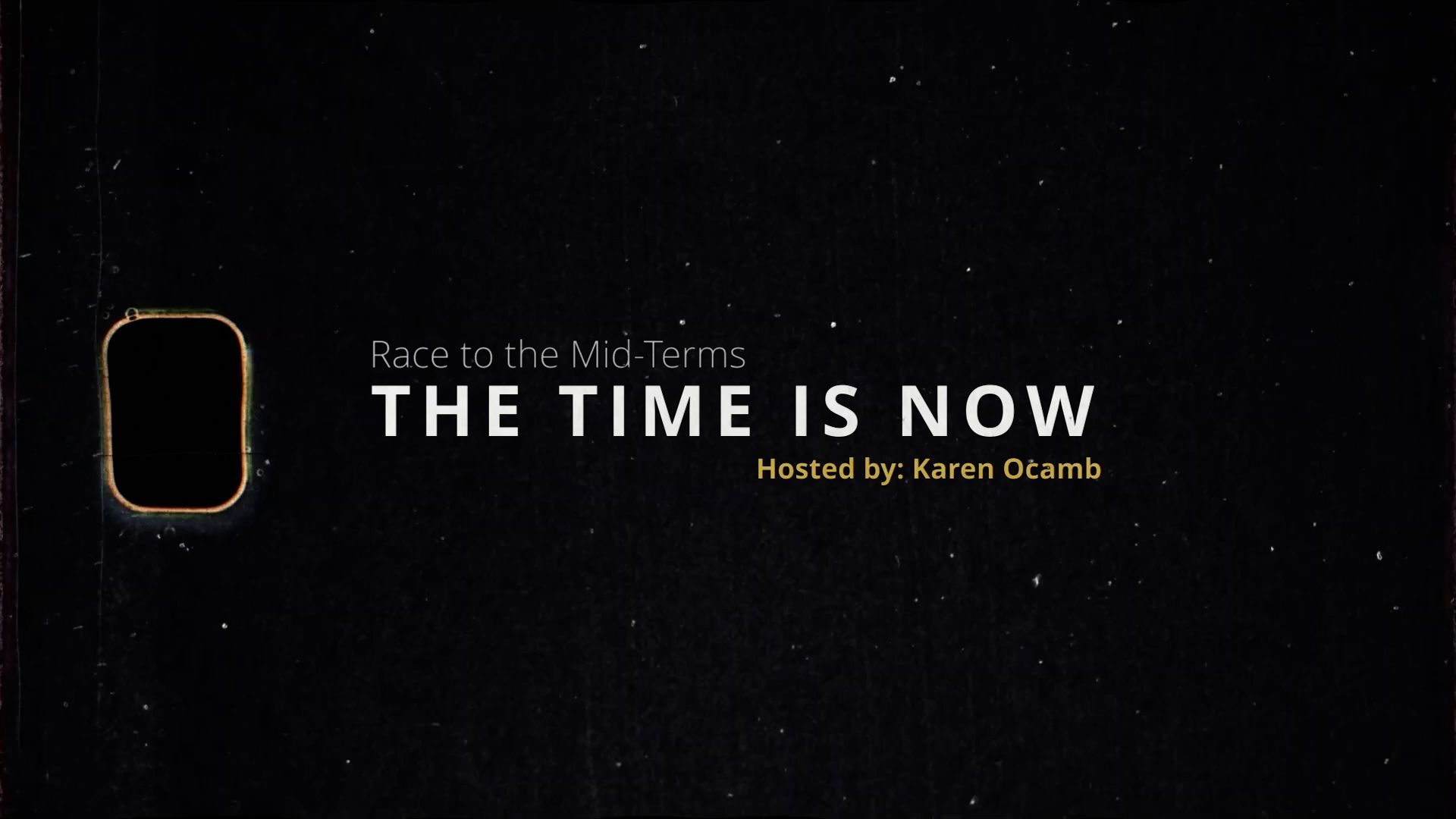 By Karen Ocamb | WEST HOLLYWOOD – LGBTQ+ people – this is not a drill. Be afraid. Be very afraid of what will happen if MAGA Republicans win enough seats in Congress during the Nov. 8 midterm elections to not only block President Biden's democratic agenda but fulfill their cruel Trumpian fantasies of what America should look like under Christian National white supremacy.
Already Trump Supreme Court justices have indicated that overturning Roe v Wade is just the beginning. MAGA Republicans want government control over decisions by women, transgender and nonbinary people regarding their own identity and bodily autonomy and they want the recriminalization of homosexuality, starting with striking down the fundamental right to marriage equality. 
For people of color, MAGA Republicans have gone way beyond curtailing voting rights. Now just stepping out the door takes courage. This was published by Statista Research Department on Sep 12: "Sadly, the trend of fatal police shootings in the United States seems to only be increasing, with a total 730 civilians having been shot, 71 of whom were Black, as of September 8, 2022. In 2021, there were 1,055 fatal police shootings, and in 2020 there were 1,020 fatal shootings." The rate of fatal police shootings among Black Americans was much higher than that for any other ethnicity as of September 2022.
It is not hyperbolic to say our democracy — the promise of the Declaration of Independence, the very freedom to live authentic lives —  is on the ballot in the upcoming midterm elections as MAGA Republicans seek power for the sake of power alone – not to create a more perfect union. 
The evidence? 2022 is on track to set a record for the number of anti-LGBTQ bills introduced in state legislatures. NBC News/NBC Out reported: "State lawmakers have proposed a record 238 bills that would limit the rights of LGBTQ Americans this year — or more than three per day — with about half of them targeting transgender people specifically. Nearly 670 anti-LGBTQ bills have been filed since 2018, according to an NBC News analysis of data from the American Civil Liberties Union and LGBTQ advocacy group Freedom for All Americans, with nearly all of the country's 50 state legislatures all having weighed at least one bill."
MAGA Republican Congressmembers often cite state and local data to propose federal action. Consider Republican Rep. Ken Calvert. According to Bloomberg.com, he supported a Texas lawsuit asking the U.S. Supreme Court to intervene in the 2020 election and he objected to the certification of Biden electors from Arizona and Pennsylvania. Calvert said: "Today I lent my voice to the millions of Americans and my constituents who are deeply concerned by the integrity of the election."
However, after redistricting, Calvert now represents Palm Springs, California which has an all-LGBTQ city council and is considered one of the LGBTQ-ist places on earth. They are probably more concerned that – while Calvert may not have the same violent stripes as the rioters who scaled the walls of the US Capitol on Jan. 6 — he's still an insurrectionist propagandizing Trump's Big Lie about a stolen election.
Enter Will Rollins, a brilliant gay former national security prosecutor who is challenging Calvert for that flip-able CA-41 congressional seat.
Will Rollins is the true patriot here.
"I was a federal prosecutor for five years in the central district of California, specialized in counterterrorism and counterintelligence and helped prosecute some of the people who attacked the Capitol," Rollins tells me for a new limited YouTube series about the midterms. "As those of us in federal law enforcement were responding to that attack, my opponent Ken Calvert, was voting to decertify the election, voted against the commission to even investigate the attack. And then, even after it became clear that five police officers had died as a result of the attack, [he] called for dropping charges against the Capitol rioters. I didn't want to look back on my life and regret not stepping up when our country needed people to challenge those who don't believe in the rule of law and our Constitution, regardless of political party."
Rollins has had a lifelong interest in national security, starting as a junior in high school watching the North Tower of the World Trade Center collapse on Sept. 11, 2001. He wanted to join the military but feared being outed under "Don't Ask, Don't Tell." He wanted to join the CIA as an Arab linguist but was bad at learning the language.
Eventually, Rollins went to Dartmouth, worked in media relations in Gov. Arnold Schwarzenegger's administration, went to Columbia Law School, clerked for a couple of judges, and got hired as an Assistant Attorney at the U.S. Attorney's Office where he got to specialize in national security, including prosecuting a QAnon cultist who tried to attack a hospital ship in the Port of Los Angeles.  
"As those rising threats from domestic extremism cropped up over the last five years, culminating in January 6, it became clear to me that I didn't want to sit on the sidelines," Rollin says.
Also interviewed in "The Time is Now: Racing to the Midterms" is Mark Gonzalez, the out chair of the Los Angeles County Democratic Party – which lists their endorsed candidates, including down-ballot candidates, on their LACDP.org website. Gonzalez talks about how the Trump census caused California to lose a congressional seat on the Eastside of LA – undercounting 100,000 people. He also talks about why it's important for men to stand up for the rights of women who are a major target of MAGA Republicans, along with LGBTQ folks, people of color and migrants.
This is the first time down-ballot races include city races and local propositions that are usually on the ballot in March or June. Gonzalez exhibits his leadership by admitting that LACDP screwed up by endorsing LA County Sheriff Alex Villanueva in his first election. Villanueva recently displayed a very "Trumpian" move by having scores of deputies execute a questionable search warrant in the early hours at the home of out Supervisor Sheila Kuehl.
"We made a mistake," Gonzalez says. "I think what's crucial to that is when we endorsed the current Sheriff, this was historic for us to endorse somebody who was a Democrat over a hundred and something years and that we made a pivotal change to put somebody in who was and is a Democrat and expressed those values in the Democratic Party, unlike the previous sheriff. Unfortunately, though, this particular sheriff — many of our membership, many Democrats across the county, feel that they've been duped…. [Now] he's been on Republican platforms talking about his agenda."
Gonzalez says LACDP now supports Villanueva's challenger, former Long Beach Police Chief Robert Luna and calls for a ballot measure that gives the LA County Board of Supervisors the power and authority to remove a sheriff for violations of public trust.
"Election Day starts the first week of October," he says. "Why is that important? It's the sixth time that every single California registered voter in California will receive a ballot in the mail. That's important because ads are going to ramp up. Folks are going to start to get their ballot in the box and they're going to look at it and they have literally a month to return it." The mail-in ballot must be postmarked by Election Day for it to count.
Despite the stakes, we really haven't seen a big Get Out The Vote push yet. That's what Max Huskins and I are producing this limited YouTube series.
We are tired of letting MAGA Republicans stake a claim to "patriotism" as they carry Confederate flags through the US Capitol, looking to "hang" Vice President Mike Pence and "get" Speaker Nancy Pelosi in order to stop the Constitutional peaceful transfer of power and install their fake prince as President. What the hell? Even in junior high school sports, opposing teams line up and shake hands, no matter who wins or loses the game. 
Max and I are regular people with regular jobs — and we're American patriots, too. That's why we are reaching out to you, to stand up as an individual patriot who also cherishes this country and what it and you can become. We must all work hard to fight the Trumpification of America and save our democracy.
And, as an LGBTQ person, I am tired of always being afraid of making some straight person uncomfortable by my mere existence. I am 72 years old and I do not want to die as an official second-class citizen in this country I love.
We LGBTQs must seize our own power and help Democrats win so we, too, have a chance to secure our fundamental Constitutional right to life, liberty and the pursuit of happiness.
Who is fighting for your LGBTQ+ rights in the midterms?
Antonio Villaraigosa Leadership Award to San Diego's Mayor Gloria
The award is presented to a mayor who has exhibited an outstanding commitment to bringing diverse communities together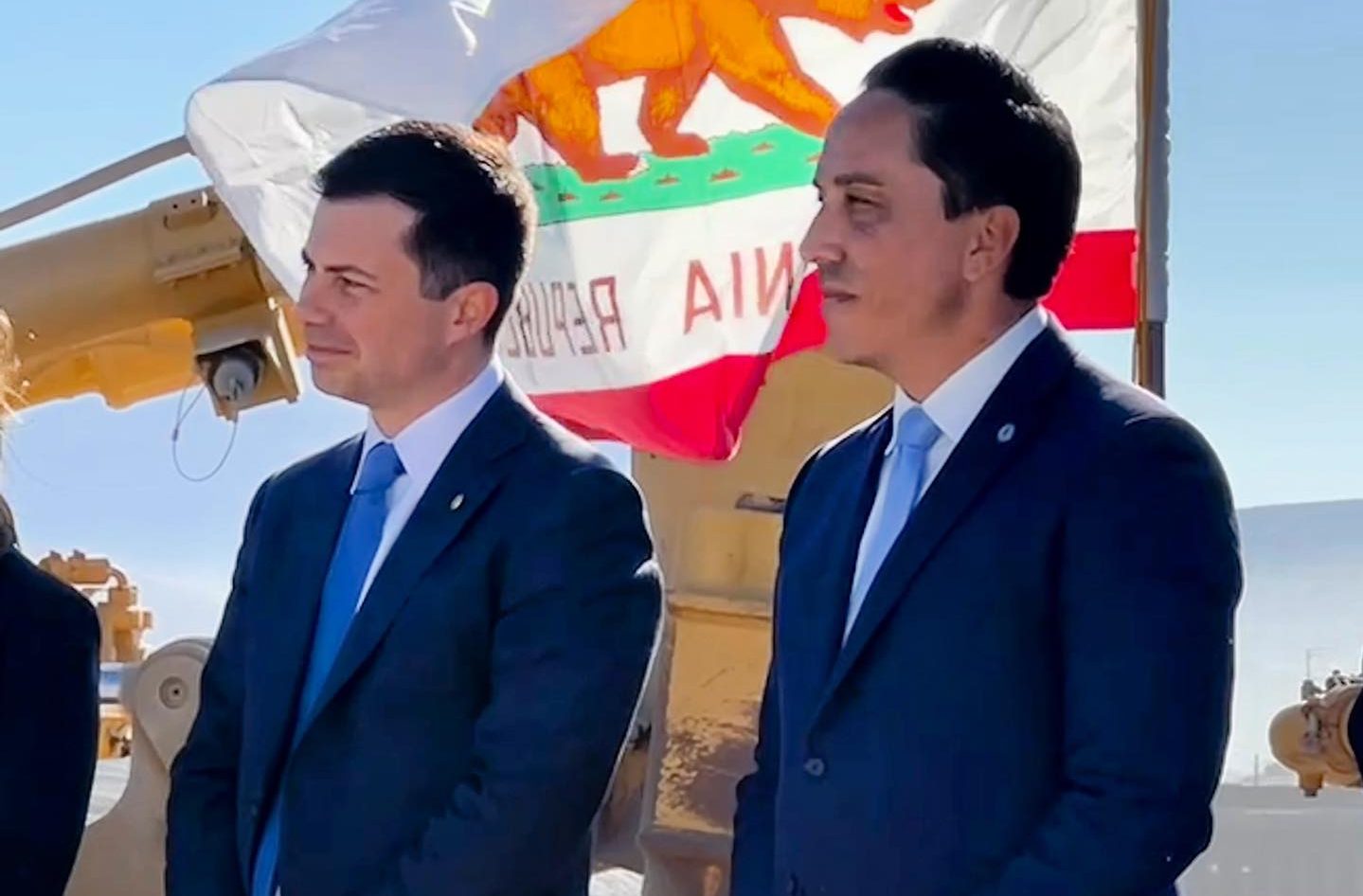 WASHINGTON — On January 18th Mayor Todd Gloria of San Diego will be presented with the Antonio Villaraigosa Leadership Award at the 37th Tribute to Mayors Signature Event. 
The Tribute to Mayors is an annual event put on by the Latino Leaders Network, which was founded by former Clinton administration Assistant to the President and Director of Intergovernmental Affairs at the White House, Mickey Ibarra, as a unique platform for prominent Latino leaders to share their personal stories of overcoming obstacles to achieve success. 
The Antonio Villaraigosa Leadership Award is presented to a mayor from a city with a significant Latino population who has exhibited an outstanding commitment to bringing diverse communities together.
Antonio Ramón Villaraigosa served as the 41st Mayor of Los Angeles from 2005 to 2013. Before becoming mayor, he was a member of the California State Assembly (1994–2000), where he served as the Democratic Majority Leader (1996–98), and the Speaker of the California State Assembly (1998–2000).
Gloria began his career at San Diego County's Health and Human Services Agency. He then went on to serve as District Director for United States Congresswoman Susan A. Davis. In 2008, Gloria was elected to the San Diego City Council. In 2016, he ran and was elected to the California State Assembly to represent the 78th Assembly District.
While serving in the Assembly Gloria went on to become the Assistant Majority Whip and eventually Majority Whip. Then in 2020 he was elected Mayor of San Diego, making history across a spectrum of significant firsts as in addition to being the first openly gay person to lead the city, Gloria, "the son of a hotel maid and a gardener"  became the first person of color to occupy the Mayor's chair. He is a third-generation San Diegan of Filipino, Native American, Puerto Rican, and Dutch descent.
In a coronavirus pandemic affected zoom-style virtual inauguration ceremony, presided over by the President pro Tempore of the California State Senate Toni Gayle Atkins, Gloria was sworn in as the 37th mayor of the City of San Diego on Thursday, December 10, 2020 before the San Diego City Council.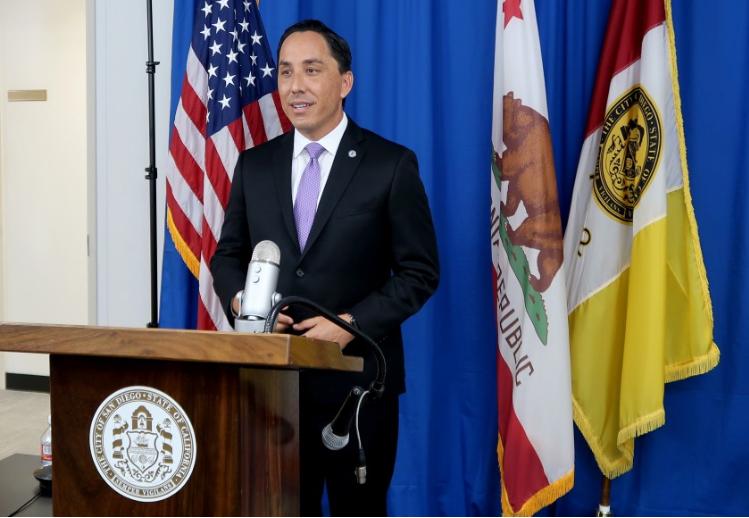 "Getting an award in Mayor Villaraigosa's name is really meaningful to me," Gloria told the Blade. "I was the nerdy kid who would watch C-SPAN and read the newspaper when I was young. I was very aware of Mayor Villaraigosa and his service leading his city that is just a few hundred miles north from where I grew up here in San Diego. There is a saying that if you haven't seen it you can't be it. The fact that I had this charismatic and energetic leader of a city not too far away meant that I could identify with him. He and others like him created that opportunity for me to see what I was interested in trying to become in terms of a public servant, and so it feels in someway poetic to receive this award."
Receiving an award that celebrates diversity and inclusion is particularly poignant for the Mayor, as he feels that while San Diego has an incredibly diverse population, inclusion in its political sphere is only just starting to turn a corner for the better. 
"I hold a sanction to being the first person of color elected mayor of my city," said Gloria. "I was elected in 2020 I think that's somewhat remarkable when you consider that San Diego is a very diverse city we are a border city we literally lie on the US Mexican border. We are on the pacific rim, and yet no one has broken this barrier until I was given the opportunity to do so just two years ago."
Much as he was inspired by LA's Mayor Villaraigosa in his youth, Gloria hopes that that he can serve as an inspiration to the next generation of diverse leaders. 
"People like myself who are given this opportunity have to stay strong. you have to remember you are not there on your own behalf. You are there on behalf of a whole community. Some may look up to me the way I looked up to Mayor Villaraigosa if I am able to show people what a person of color can do leading the 8th largest city in the country. It is a challenge, but it is also an opportunity. My friend and mentor, Vice President Harris, always says that you may be the first to do some thing, but you should not be the last. That is my goal."
"I love San Diego," said Gloria. "I was born and raised here. I am a third generation San Diegan. I love this town, and I was taught that it was my responsibility to leave it better than I found it, and so I've chosen to spend my entire career serving this community in the county of San Diego, as congressional aide as a council member, as a state legislator, and, now, as a mayor."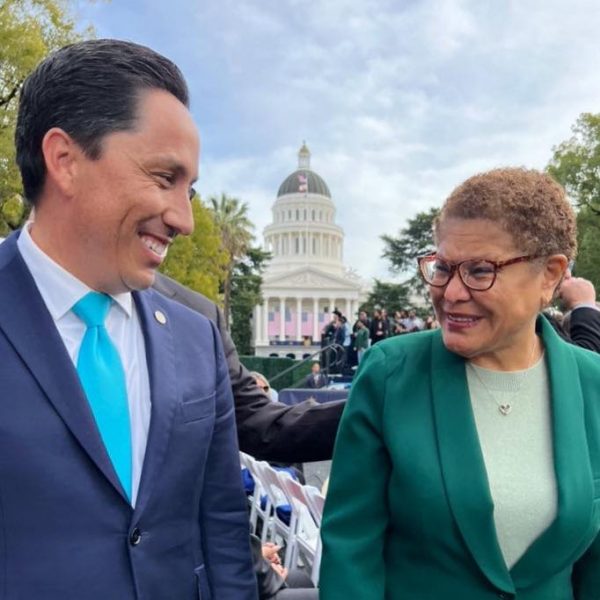 The lesson of leaving something behind better than you found it comes from the teachings of Gloria's parents he tells the Blade.
"My parents were blue-collar folks," recalled the Mayor. "When I was growing up, my mom was a hotel maid and my dad was a landscaper. These two hard-working, modest people didn't have generational wealth or the financial ease to help us. They just had good humble values that they tried to instill in me and my brother."
Gloria recounted a story from his childhood where his parents' moral compass inadvertently lead him to his political career.
"Growing up, we often didn't have a car. We had to borrow other people's cars. Obviously, we didn't have enough money, and I can remember vividly having to wash those cars and fill them with gas and having to get the buckets and sponges and soap and water. That all has expense attached to it, and so I said, 'If we are borrowing cars because we don't have money, then why are we spending money on washing them and filling the tanks up with gas?' The answer that my parents gave us was, 'This is what we have to do. We are borrowing these cars and we can't return them dirty or with an empty tank.' This left an impression on me. I don't think my parents intended it this way, but it really was this admonition to get into public service.'
"Some people have to wake up every day and punch a time clock. I just have to wake up and make the city a better place. I think that's a wonderful mission and I feel grateful for this opportunity. That is why I do this work."