Race to the Midterms: Christy Smith & Tony Hoang
Karen Ocamb & Max Huskins along with the Los Angeles Blade present a limited YouTube series "The Time is Now: Race to the Midterms"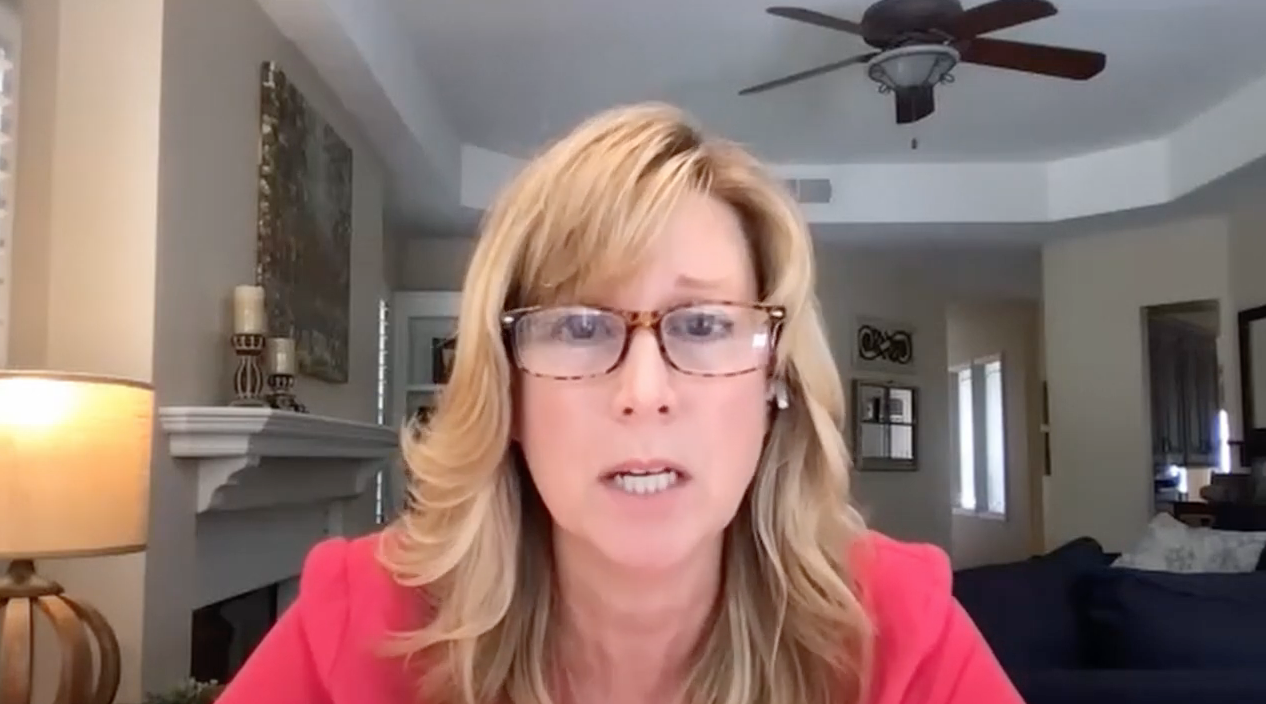 By Karen Ocamb | WEST HOLLYWOOD – The unimaginable is happening. Two years ago, Marc Elias, founder of the voting rights and elections-watcher Democracy Docket, warned that "we are one or two elections from losing our democracy."
Complete and comprehensive voting rights legislation was needed to prevent that. Nothing happened and now several states are running slates of Trump cultist election deniers and MAGA Republican are "flooding the system" with anti-voting lawsuits. "It's getting worse. It's not getting better," Elias told MSNBC's Nicole Wallace on Friday.
"The real threat to America's electoral system is not posed by ineligible voters trying to cast ballots. It is coming from inside the system," the New York Times Editorial Board wrote Friday, Sept. 23.
"All those who value democracy have a role to play in strengthening and supporting the electoral system that powers it, whatever their party. This involves, first, taking the threat posed by election deniers seriously and talking to friends and neighbors about it. It means paying attention to local elections — not just national ones — and supporting candidates who reject conspiracy theories and unfounded claims of fraud. It means getting involved in elections as canvassers or poll watchers or precinct officers….And it means voting, in every race on the ballot and in every election."
A warranted panic is slowly moving through minority communities across the country — but there is still little concerted national outreach to LGBTQ voters who have our very lives, rights and future at stake in the upcoming Nov. 8 midterm elections. Not that LGBTQ organizations and candidates don't want to reach out – it's just incredibly hard to break through all the news noise.
That's why we — Karen Ocamb and (ally) Max Huskins — have teamed up with the Los Angeles Blade to produce a limited YouTube series "The Time is Now: Race to the Midterms." Our intention is to bring visibility to candidates and organization leaders and encourage LGBTQ people to get engaged, donate, do whatever they can to ensure a huge turnout for both local and statewide candidates and ballot measures, as well as electing candidates who will keep the US House of Representatives and the US Senate in Democratic hands.
If MAGA Republicans win, Trump wins and we can kiss our democracy and our freedom goodbye. Think this is an exaggeration? No one really thought the US Supreme Court would overturn Roe v. Wade and put politicians in charge of women's bodies – but they did. The unthinkable is happening.
Meet Tony Hoang, Executive Director of Equality California. During the height of the AIDS crisis, the disease was perceived to be isolated to the gay community and gay meant "white." The result was that many people of color avoided seeking prevention and help. Today, California is a minority-majority state and EQCA has a rainbow staff that reflects that. "We really want to make sure that we reflect the diverse communities that we serve, whether that's around gender, gender identity, race and ethnicity," Tony says during the Zoom interview.
Equality California Votes, their new 501.C4 political action committee, just posted their first ad for out gay candidate Will Rollins (see our interview with Will in Episode 1). "Obviously, this is one of the most consequential election cycles in our lifetimes. And if we want to protect the pro-equality majority that we have in the House, that road runs through California. And so, CA-41, the district where Will Rollins is in, is one of the most important congressional flip opportunities in California. His opponent, Congressman Ken Calvert, for 30 years has voted against things like lowering prescription drug costs for seniors, against abortion rights and reproductive freedom and LGBTQ equality."
It would be a "sweet irony" for LGBTQ voters to turn this red seat blue.
Tony also talks about working with Planned Parenthood to explain why abortion rights is an LGBTQ issue and the importance of voting for Proposition One on the California ballot.
Tony is our first interview in tomorrow's show.
Full disclosure: since I am no longer a journalist, I get to express my own opinions and make endorsements. My first endorsement was for former EQCA executive director Rick Chavez Zbur, who I've known forever and who's now running for the state Assembly. My second-ever endorsement was for Christy Smith.
Meet Christy Smith, candidate for the CA-27. Christy ran for Katie Hill's seat after she resigned. That race against Mike Garcia was so nail-bitingly close, she ran again. That race was also heartbreakingly close. But Garcia has gone from a dullard Republican to a major Trump fanboy, hanging around with cultists like Marjorie Taylor Green. He was among the MAGA Republicans who signed the amicus brief to the US Supreme Court asking them specifically to overturn Roe v. Wade.
"Subsequent to that," Christy says in our interview, "he's one of the people who coauthored 'The Life Begins at Conception Act, which — don't let them fool you — is their roadmap for a national abortion ban. So, while my opponent now tries to hide in safe spaces and say, 'Well, abortion is safe in California — why are you so upset?' Really? They have clearly signaled — and Lindsey Graham the other day just doubled down on the fact that they plan to pursue a national abortion ban.
"But even aside from that," she continues, "we should never live in the kind of dystopian country where any person's rights vary from state to state. And you and I both know — we saw that for a very long time with gay marriage rights in this country, right? Where depending on where you live determines whether or not you can marry the person they love."
Flipping this seat is a necessity.
But one of the aspects about Christy Smith that folks may not know is that she's a policy nerd – and a policy nerd who likes to get things done.
Here's a quick clip of Christ talking about how climate change is a paramount national security issue. Please check back here Sunday for our full Episode 2 show of "The Time is Now: Race to the Midterms."
Out Assemblymember Evan Low eyes South Bay House seat
Long considered a likely U.S. House candidate once a seat opened up, Low is widely expected to enter the 2024 race to succeed Rep. Anna Eshoo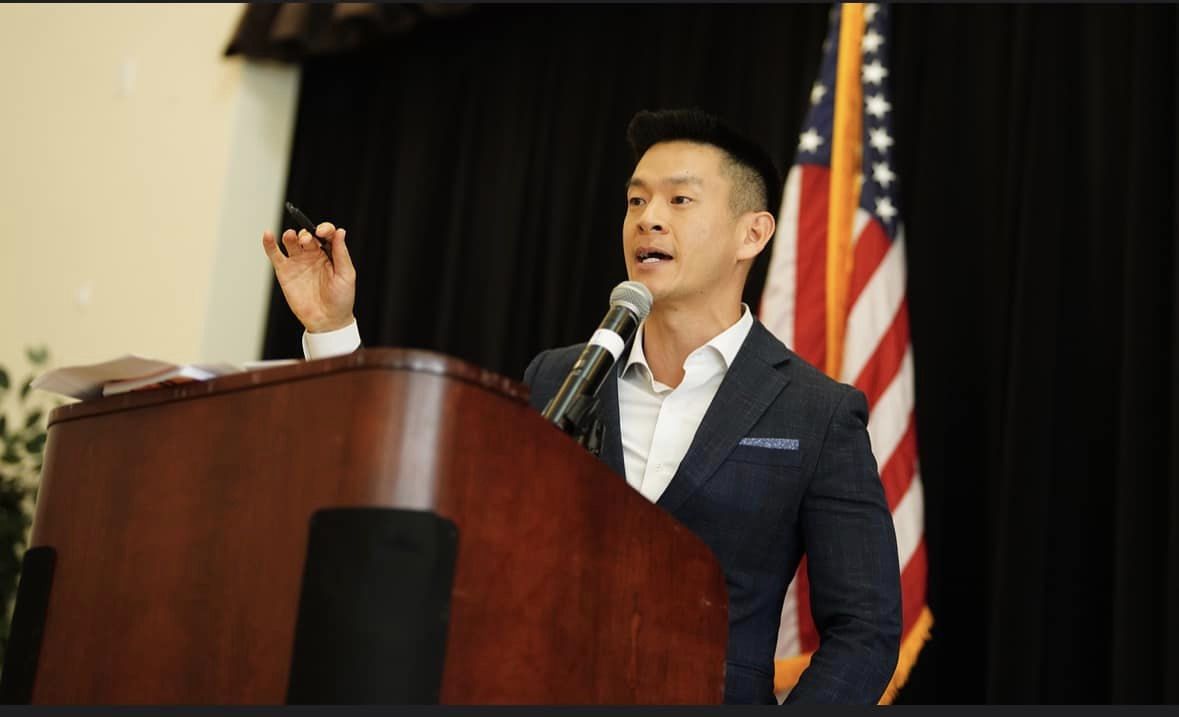 By Matthew S. Bajko, Assistant Editor | SANTA CLARA COUNTY, Calif. – With the news Tuesday that Congressmember Anna Eshoo (D-Palo Alto) will retire from the South Bay House seat she has held since 1993, it provides an opportunity to see the first LGBTQ person from the Bay Area be elected to Capitol Hill.
Long considered a likely congressional candidate once a seat opened up, gay Assemblymember Evan Low (D-Cupertino) is widely expected to enter the 2024 race to succeed Eshoo. Low, 41, told the Bay Area Reporter that he is interested in running for it but is not yet ready to make an official announcement.
"Any person who follows in her footsteps must commit themselves completely to upholding her incredible legacy. Today, I'm going to celebrate one of our valley's greatest public servants and a personal mentor to me. There are a lot of people in the community I need to talk to before I make a formal decision," Low, who has until early December to decide, wrote in a texted reply November 21.
Tuesday morning Eshoo released a video about her decision not to seek reelection next year in order to break the news to her constituents.
"As the first Democrat and first woman to ever represent this distinguished congressional district, no one could ever be prouder than me to carry our Democratic Party values," Eshoo wrote in an email to her supporters.
Eshoo's 16th Congressional District spans both San Mateo and Santa Clara counties. She had first sought a House seat six years after winning election to the San Mateo County Board of Supervisors but fell short in the general election of 1988 to Republican then-Stanford professor Tom Campbell.
When Campbell opted not to run for another term in 1992, and instead mounted an unsuccessful U.S. Senate bid, Eshoo ran again and won. She has long been a champion of LGBTQ issues in Congress and has enjoyed strong support from the LGBTQ community throughout her time in the House.
As the B.A.R.'s online Political Notes column reported last year, Eshoo ran her first TV ads since being elected to Congress for her 2022 candidacy. In it, she touted being an original co-sponsor of the Equality Act, the federal omnibus LGBTQ rights legislation adopted by the House in 2021. (It died when the U.S. Senate failed to vote on it.)
It is believed to be the first time a Bay Area congressmember highlighted their support of the Equality Act in a campaign commercial. In an interview Eshoo had told the B.A.R. she was proud to have that distinction.
"I have always believed there is one class of citizenship in our country and that is first class. So without the movement for equality and fullness of citizenship that can't happen," Eshoo had told the B.A.R. "I am very proud of that, so I wanted to highlight the Equality Act."
Eshoo also had the honor of being the first woman to serve as chair of the Democratic Party in San Mateo County, as she noted in her email to constituents. She also served as a member of the Democratic National Committee.
"I'm so proud of all we've achieved together and that the strength of our party rests on a strong foundation of clubs, caucuses, and county committees with our allies in Labor and other valued advocates. Our party continues to be strengthened by our diversity, and I'm confident this will continue because it is who we are," wrote Eshoo. "As the last year of my service in Congress lies ahead, be assured that I will continue to bring my tenaciousness and unswerving commitment to my work to strengthen our democracy, and our work together for a sweeping Democratic victory for the country we love so much."
In a statement he released reacting to Eshoo's news, Low called Eshoo "an icon" and a "personal hero" to him. He also praised her for being a "champion who leads this community with tremendous energy, grace, and grit."
He added that he is looking forward "to the many ways" the community can honor Eshoo for "her extraordinary service" over the years.
"We are so blessed to have her as our leader, gracefully navigating the complex issues in this valley of high expectations," stated Low. "Her public service has been noble and selfless, advancing quality healthcare access for all, immigration reform rooted in compassion and humanity, and stringent consumer protections unfettered by special interests."
As the B.A.R. reported last year, Low moved into the redrawn 26th Assembly District that includes Cupertino, Santa Clara, Sunnyvale, and parts of San Jose in order to avoid competing against his colleague Assemblymember Marc Berman (D-Palo Alto) for reelection to the state Legislature. Berman had been drawn into Low's former Assembly District.
Doing so required Low to vacate the 1,100 square foot condo in Campbell that he co-owns with his brother, a San Jose police officer. He moved into the Sunnyvale home of his father and stepmother.
Low grew up in San Jose, and his parents separated when he was 18. He graduated from San Jose State University and went on to win election to the Campbell City Council in 2006.
He was the first Asian American to serve on the governing body. Four years later he became the youngest openly LGBTQ+ mayor in the country at age 26.
He first won election to the state Assembly in 2014. He has strong ties to Silicon Valley's tech industry, which could benefit him in a House race as a source of support and financial donations to his campaign.
Low would be the second out candidate running next year for an open House seat in the Bay Area. Jennifer Kim-Anh Tran, Ph.D., a queer leader within the state's Vietnamese American community, is seeking to succeed Congresswoman Barbara Lee (D-Oakland), who is running for U.S. Senate rather than seek another House term.
Tran is the partner of Nenna Joiner, who owns several sex shops in the East Bay and a downtown Oakland nightlife venue. She is in a tough race to survive the March primary along with fellow Democrats BART board member Lateefah Simon and business owner Tim Sanchez, a U.S. Navy Reserves veteran who served in Afghanistan.
As the B.A.R. first reported in an online story November 17, there are now out House candidates in all three of the West Coast states. The 2024 election could thus see the California congressional delegation's LGBTQ contingent expand from its current two gay members, while those in Oregon and Washington state could see their first out members.
**************************************************************************************
The preceding article was previously published by the Bay Area Reporter and is republished with permission.
Help keep the Bay Area Reporter going in these tough times. To support local, independent, LGBTQ journalism, consider becoming a BAR member.