Transphobic hate & doxxing site Kiwifarms blocked by Cloudflare
The company CEO cautioned that Cloudflare's decision to drop Kiwifarms has the potential to lead to worse scenarios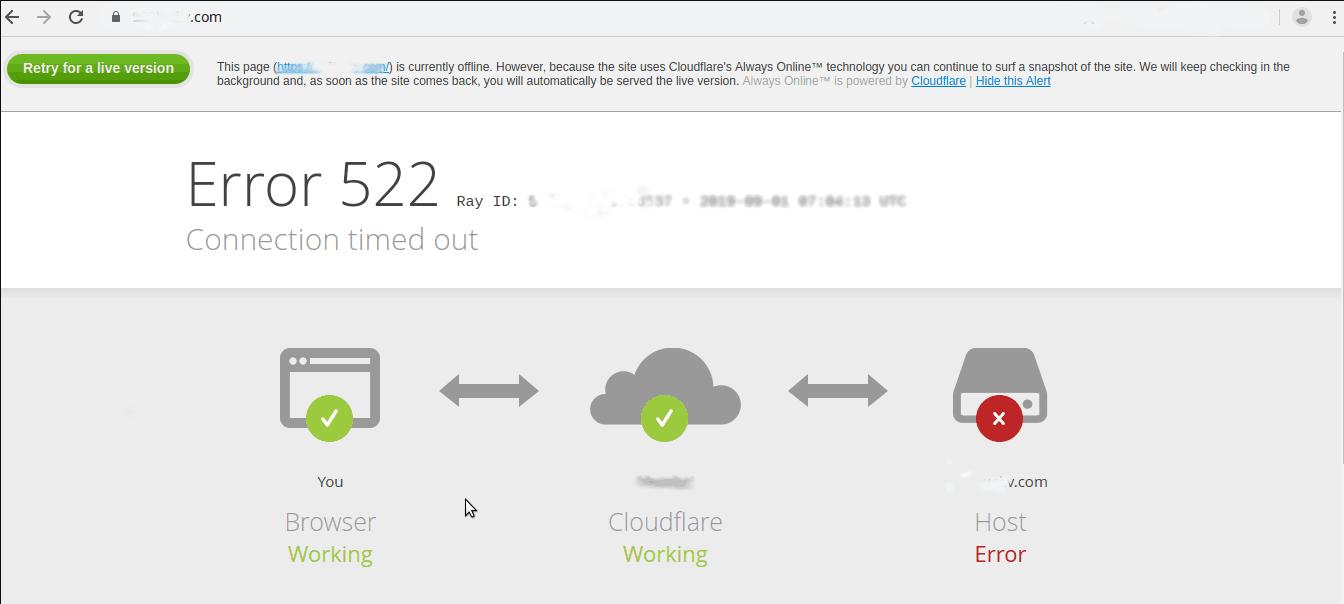 SAN FRANCISCO – In a tweet Saturday afternoon, Matthew Prince, the CEO and co-founder of internet content delivery and security services company Cloudflare announced that his firm had blocked Kiwifarms.
Kiwifarms is an American Internet forum dedicated to the inflammatory and often homophobic, racist, or transphobic discussion of online figures and communities it deems "Lolcows," a portmanteau of the acronym LOL and cow, a derogatory slang term used to describe an individual who is deemed highly exploitable.
The decision to block Kiwifarms stemmed from an ongoing vicious doxxing and hate campaign directed at transgender people, in particular an online gamer and trans creator Clara Sorrenti, best known on Twitch, YouTube and Twitter as Keffals.  The abuse and threats forced Sorrenti to flee her native Ontario, Canada and head to Europe.
We just blocked Kiwifarms. The threats on the site escalated enough in the last 48 hours that, in spite of proactively working with law enforcement, it became enough of an imminent emergency we could no longer wait for them to act. Details of our decision: https://t.co/xNnSXn65R6

— Matthew Prince 🌥 (@eastdakota) September 3, 2022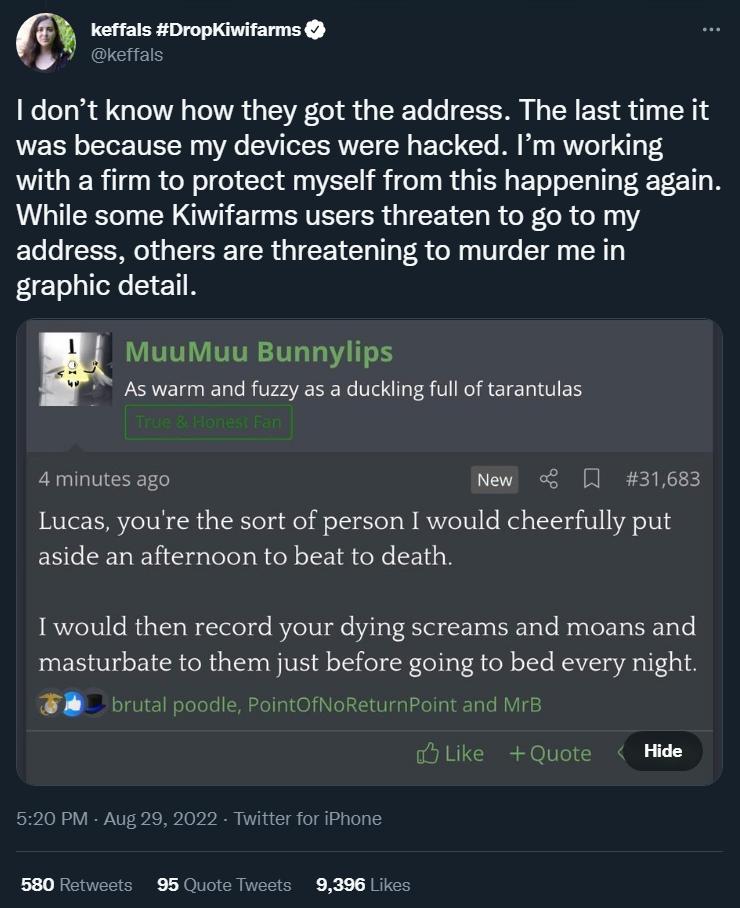 Sorrenti calls KiwiFarms a "transphobic hate forum" that she says has doxxed trans and nonbinary people, stalked them and driven some to suicide. Sorrenti herself has been targeted, and swatted—in which a caller makes a false report of extreme violence happening at someone's address, a harassment tactic that has also been used against Rep. Marjorie Taylor Greene. 
Sorrenti flagged tweets to be masked for "violence" and "sensitive content."
One messenger deadnames her, and it only gets worse from there, promising to "beat to death" Sorrenti, "record your dying screams and moans and masturbate to them."
In his post, Prince noted: "Kiwifarms has frequently been host to revolting content. Revolting content alone does not create an emergency situation that necessitates the action we are taking today. Beginning approximately two weeks ago, a pressure campaign started with the goal to deplatform Kiwifarms. That pressure campaign targeted Cloudflare as well as other providers utilized by the site."
The campaign Prince referenced was being led by Sorrenti who was organizing a protest for October 18 in San Francisco, where the firm is holding a conference that will be attended by company executives. She's using a subreddit to organize and the hashtag #DropKiwifarms to spread her message and fight back against hate. 
Our campaign has officially made more people aware and outraged about Kiwi Farms than at any point in the websites history. Keep it up. #DropKiwifarms pic.twitter.com/zLEpoGakAm

— keffals #DropKiwifarms (@keffals) August 31, 2022
Cloudflare's Prince argued in his post that the #dropKiwifarms campaign did not play a prominent role in the decision writing:
"Cloudflare provides security services to Kiwifarms, protecting them from DDoS and other cyberattacks. We have never been their hosting provider. As we outlined last Wednesday, we do not believe that terminating security services is appropriate, even to revolting content. In a law-respecting world, the answer to even illegal content is not to use other illegal means like DDoS attacks to silence it.
"We are also not taking this action directly because of the pressure campaign. While we have empathy for its organizers, we are committed as a security provider to protecting our customers even when they run deeply afoul of popular opinion or even our own morals. The policy we articulated last Wednesday remains our policy. We continue to believe that the best way to relegate cyberattacks to the dustbin of history is to give everyone the tools to prevent them.
"However, as the pressure campaign escalated, so did the rhetoric on the Kiwifarms site. Feeling attacked, users of the site became even more aggressive. Over the last two weeks, we have proactively reached out to law enforcement in multiple jurisdictions highlighting what we believe are potential criminal acts and imminent threats to human life that were posted to the site."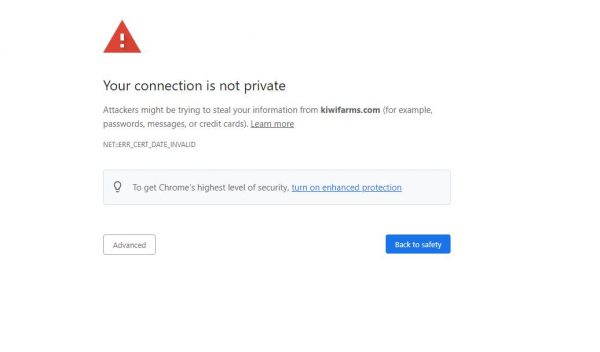 Prince ended cautioning that Cloudflare's decision to drop Kiwifarms has the potential to lead to worse scenarios.
"Finally, we are aware and concerned that our action may only fan the flames of this emergency. Kiwifarms itself will most likely find other infrastructure that allows them to come back online, as the Daily Stormer and 8chan did themselves after we terminated them. And, even if they don't, the individuals that used the site to increasingly terrorize will feel even more isolated and attacked and may lash out further. There is real risk that by taking this action today we may have further heightened the emergency."
The founder of Kiwifarms said that the decision was made by Cloudflare without any discussion with him, according to a Telegram post from Moon, shared by Buzzfeed reporter Ellie Hall on Twitter.
Kiwi Farms owner Josh "Null" Moon has posted a statement on Telegram about Cloudflare's decision to block the site: pic.twitter.com/4ApvO0JsEB

— Ellie Hall (@ellievhall) September 3, 2022
The conflict and controversy over Kiwifarms was part of a larger online war being launched by far-right extremists and hate groups.
This week, The Trevor Project has been besieged by callers flooding their 24/7 hotline. But the calls are not from LGBTQ+ youth in crisis, but allegedly users of 4chan, as the Los Angeles Blade has reported, in a campaign to disrupt their lifesaving work.
Also this week, LibsofTikTok, aka Chaya Raichik, emerged from a 7-day Twitter suspension, vowing to redouble her attacks on hospitals providing gender-affirming care. Raichik calls that "mutilating the body." Among her targets: Children's National Hospital in Washington, D.C. and Boston Children's Hospital, which was the subject of a bomb threat Tuesday night. 
Additional reporting by Dawn Ennis
How rise of school surveillance software affects LGBTQ students
"Should students who identify as LGBTQ be identified from monitoring software, and potentially be disciplined or punished?"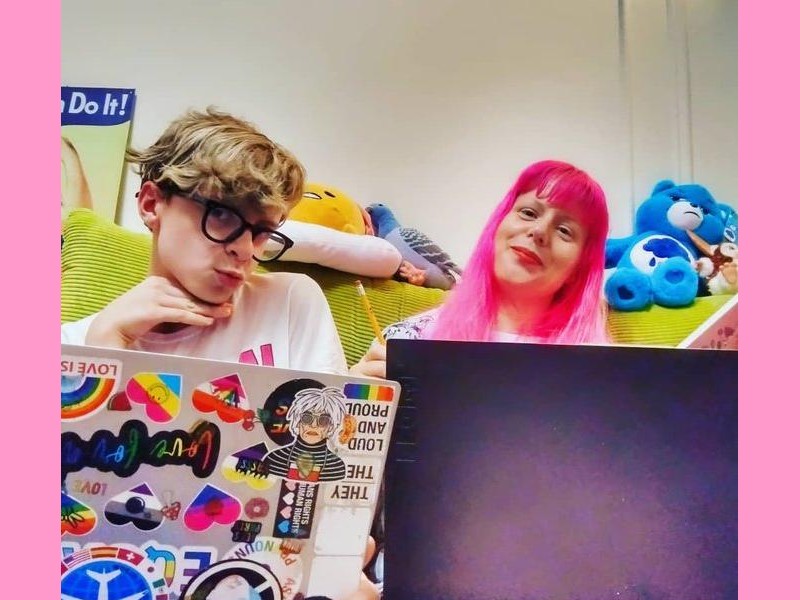 By Anne Wen | NEW YORK CITY – During the pandemic, 15-year-old Desmond Napoles looked up the definition of sexuality out of personal interest on their school-issued tablet. The New York City sophomore did not realize at the time that school administrators and teachers could be alerted to the search.
As schools increasingly monitor students' online activities, LGBTQ students find themselves at particular risk. The tracking can "out" queer students because the software can notify school officials or law enforcement officers of searches related to sexuality and other topics. And it can make it harder for LGBTQ students, in particular, to access sexual health information online.
The increase in district-issued devices during the COVID-19 pandemic has exacerbated worries among some queer students, who now feel they are constantly watched by their schools at home and school.
"When you realize that you're being tracked and you looked up something already, it's pretty stressful," said Napoles. The New York City Department of Education did not respond to questions from Youth Today about its use of monitoring software. But the district signed a contract with tracking software company GoGuardian in 2021, according to Bloomberg.
"UNINTENDED BUT HARMFUL CONSEQUENCES"
Eighty-nine percent of teachers surveyed in a spring 2022 Center for Democracy & Technology poll said their school monitors student activity on school-issued or personal devices.
Desmond Napoles (Photo by Aaron Williams)
"When you realize that you're being tracked and you looked up something already, it's pretty stressful," said Desmond Napoles.
"Students are working under the false assumption that certain things — their chats, their documents — are private, when in fact, they're being actively monitored by the school," said Cody Venzke, one of the authors of the report. "That can come as a shock for students not aware that what they're writing in the document they thought was their private journal is in fact being scanned by an algorithm and potentially relayed to school counselors or even law enforcement."
A U.S. Senate investigation into educational technology companies that sell products to monitor students' online activity found that the products "raise significant privacy and equity concerns."
"Studies have highlighted unintended but harmful consequences of student activity monitoring software that fall disproportionately on vulnerable populations: artificial intelligence and algorithmic systems frequently mischaracterize students' activity and flag harmless activity as a 'threat,' and students from minority or marginalized communities, including students of color and LGBTQ students, are far more likely to be flagged," according to the Senate report, which focused on companies including Gaggle, GoGuardian, Bark Technologies and Securly Inc.
The Senate report noted research showing that algorithms used in the products are more likely to flag language used by people of color and LGBTQ students as problematic, and that, since LGBTQ students largely prefer to seek help online, some of these monitoring tools' website filtering features "frequently" prevent them from accessing health information by flagging words related to sexual orientation.
"The impacts of these shortcomings range from disproportionate disciplinary rates of LGBTQ students to unintentional outing of LGBTQ students to parents and other adults," according to the Senate report.
In responses to the Senate investigation, the companies emphasized their commitments to student safety. Gaggle, which reports its products are used by about 1,500 school districts, provided a list of more than a dozen school superintendents and officials who had agreed to serve as references for their products.
Gaggle and GoGuardian, two major companies providing surveillance software to schools, declined interview requests from Youth Today.
But in an emailed statement, Gaggle said that its software had helped save the lives of 1,562 students who were planning or actively attempting suicide last school year and noted that LGBTQ youth were four times more likely to consider or attempt suicide than their peers. The company also cited a Gaggle-sponsored white paper that found 85% of educators reported the monitoring software helps reduce the harassment of LGBTQ students.
GoGuardian sent a statement reading, in part, "GoGuardian believes that our schools and classrooms should be spaces where all students are treated equitably and have the opportunity to learn and thrive."
The company noted its work with experts to strengthen "internal resources" in support of marginalized communities, citing recent educational content and a webinars produced in partnership with The Trevor Project, a suicide prevention and mental health organization for LGBTQ youth.
In a statement to Youth Today, a spokesperson for The Trevor Project wrote that the nonprofit does not partner with GoGuardian and does not plan to do so. Earlier this fall, The Trevor Project returned a $25,000 donation from Gaggle, citing concerns about the software's "role in negatively impacting LGBTQ students."
"TECHNOLOGY COULD HAVE BEEN A LIFESAVER"
Photo courtesy of Chris Wood
Chris Wood, executive director of LGBTQ Tech, a nonprofit that provides tech policy advice about LGBTQ individuals, believes that schools ask students to use the services with good intentions, but the inadvertent effects of monitoring make schools less safe for queer students.
"If you can't have a supportive environment at home, then you look to a supportive environment, in the places that you're at most often, like a public school or a library," Wood said. "And if you're then making it harder for them to gain access to those resources, through monitoring or filtering, then you're creating an environment where we're creating a mental health nightmare."
Wood also said that the web filters many districts use to protect students against sexual content, may also inadvertently block advice that helps LGBTQ individuals without supportive biological families.
The way some districts use monitoring software may particularly harm students of color who are LGBTQ, Wood noted, by exposing them to a disparate risk of discipline due to their online activity.
"Technology could have been a lifesaver. It could have been an opportunity for an individual to explore their identity and have safe and equitable conversations about their identity" Wood said. "Instead, we're doing quite the opposite."
To better serve students, teachers should connect LGBTQ students with more resources so that they can come to terms with their identity, said Maria Dolores Cimini, a psychologist and behavioral health researcher at the State University of New York at Albany.
"Should students who identify as LGBTQ be identified from monitoring software, and potentially be disciplined or punished, that is inappropriate," Cimini said. "It is something that could negatively affect their mental health and could even increase increased concerns such as depression, anxiety, and even risk for suicide."
Photo courtesy of Maria Dolores Cimini
Wendy Napoles, Desmond's mother, is thankful for the New York school district's use of filters to prevent students from viewing inappropriate content such as pornography on district devices. Both she and Desmond Napoles acknowledged that the monitoring software can provide safety, especially if a student's search history reveals chronic mental health problems.
But the potential to track a student's search history, including topics related to sexuality and gender, feels like an invasion of privacy, Wendy Napoles said.
"I'm just really worried, as Desmond is, about who is looking at this, and what are they doing with that data?" Wendy Napoles said. "Are teachers seeing it, where they may not have known a child was part of the LGBTQ community, and are they going to treat that child differently?"
********************************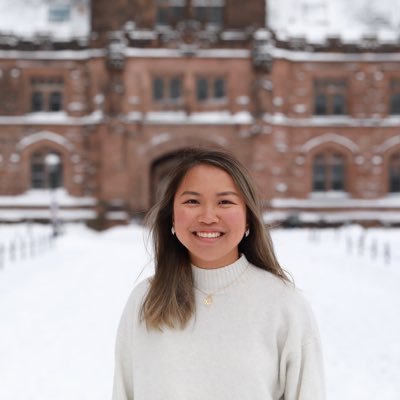 Anne Wen is a Guam-based journalist who covers college education and Pacific islands for The Guardian, Teen Vogue, Pacific Daily News, and Youth Today.
********************************
The preceding article was previously published by Youth Today & is republished with permission.