GOP U.S. House incumbent tied to extremist anti-LGBTQ+ pastor
The pastor claims membership in the 3 Percenters, a domestic terrorist anti-government militia group, which helped storm the U.S. Capitol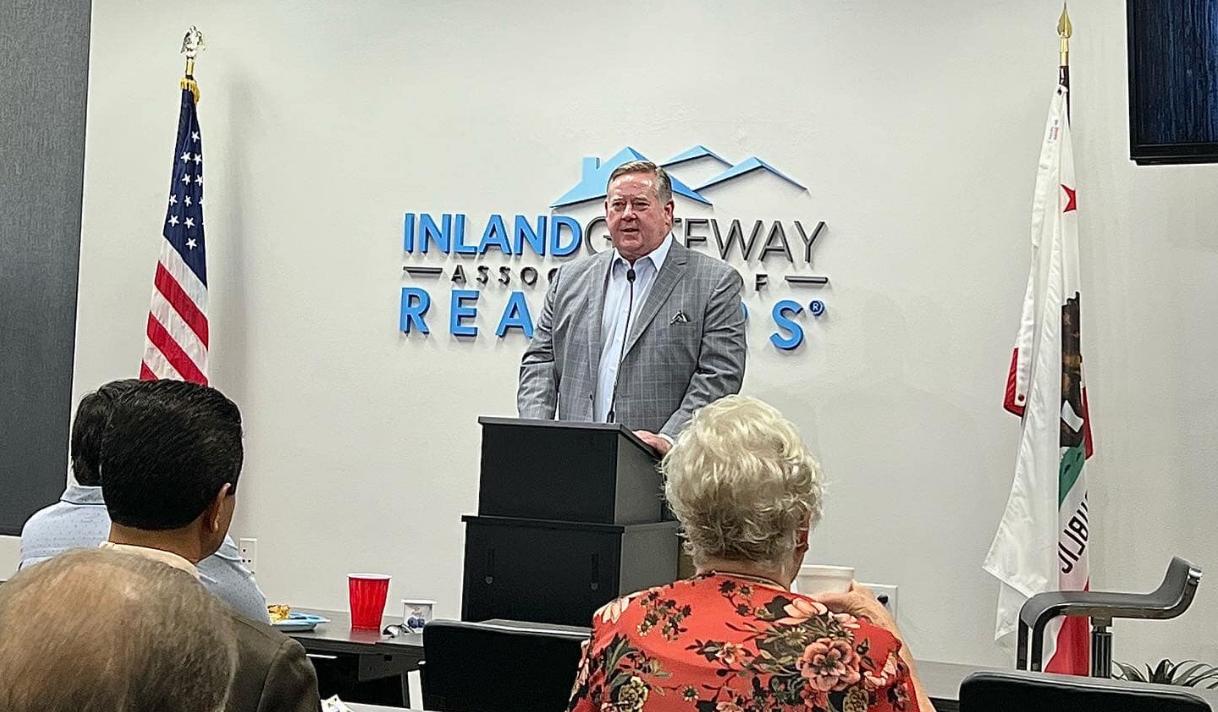 PALM SPRINGS, Ca – After – and perhaps because – California's 41st Congressional District was redrawn to include Palm Springs, Republican Rep. Ken Calvert has attempted to rebrand his record on LGBTQ+ issues as he runs for reelection in a close House race against Out Democratic challenger Will Rollins.
Calvert had previously maintained support in what was a reliably conservative Republican district prior to redistricting in part by opposing LGBTQ rights. His record has included voting for legislation such as the 1996 Defense of Marriage Act (DOMA) that defined marriage as between one man and one woman at a federal level.
Calvert also voted against the Fiscal Year 2011 National Defense Authorization Act (NDAA) which included an amendment that would repeal the military's "don't ask, don't tell" policy for gays and lesbians serving in the military. The NDAA ultimately passed the House in a 229 to 186 vote.
Calvert's close personal relationship with extreme anti-LGBTQ+ pastor Tim Thompson, however, has raised new questions about whether the veteran GOP lawmaker can convince voters his "evolution" on matters like marriage equality was authentic rather than opportunistic.
Joe Jacobson, Founder of the Progress Action Fund, a Democratic Super PAC, told The Los Angeles Blade by phone on Wednesday that he expects revelations about Thompson's extreme positions and his friendship with Calvert will be a turn-off for voters in the Coachella Valley.
"It's not like they are loosely affiliated," Jacobson said. "They've had a close relationship for over 10 years and speak very highly of each other." He noted Thompson has also boasted of his influence on the Congressman's legislative work, saying that when he calls Calvert's District Director, "she's on it."
"Rep. Calvert's political career has been built on pandering to the far-right," Will Rollins told The Blade in an emailed statement. "He launched his political career with homophobia, sending the infamous pink mailers to voters that publicly outed Rep. Mark Takano," when the two ran against each other in 1994.
Rollins's statement continues: "He voted against the Matthew Shephard Hate Crimes Bill, sought to ban gay adoptions, and voted against letting us serve in the military. Just last year, he voted to allow landlords to fire people simply for being LGBTQ. So, what Rep. Calvert really means when he says he's 'evolved' – coincidentally after Palm Springs was drawn into his congressional district – is that he'll say and do anything to try to keep power. And power has been lucrative for him: he's increased his net worth up to $20 million since taking office. Voters will see through his B.S."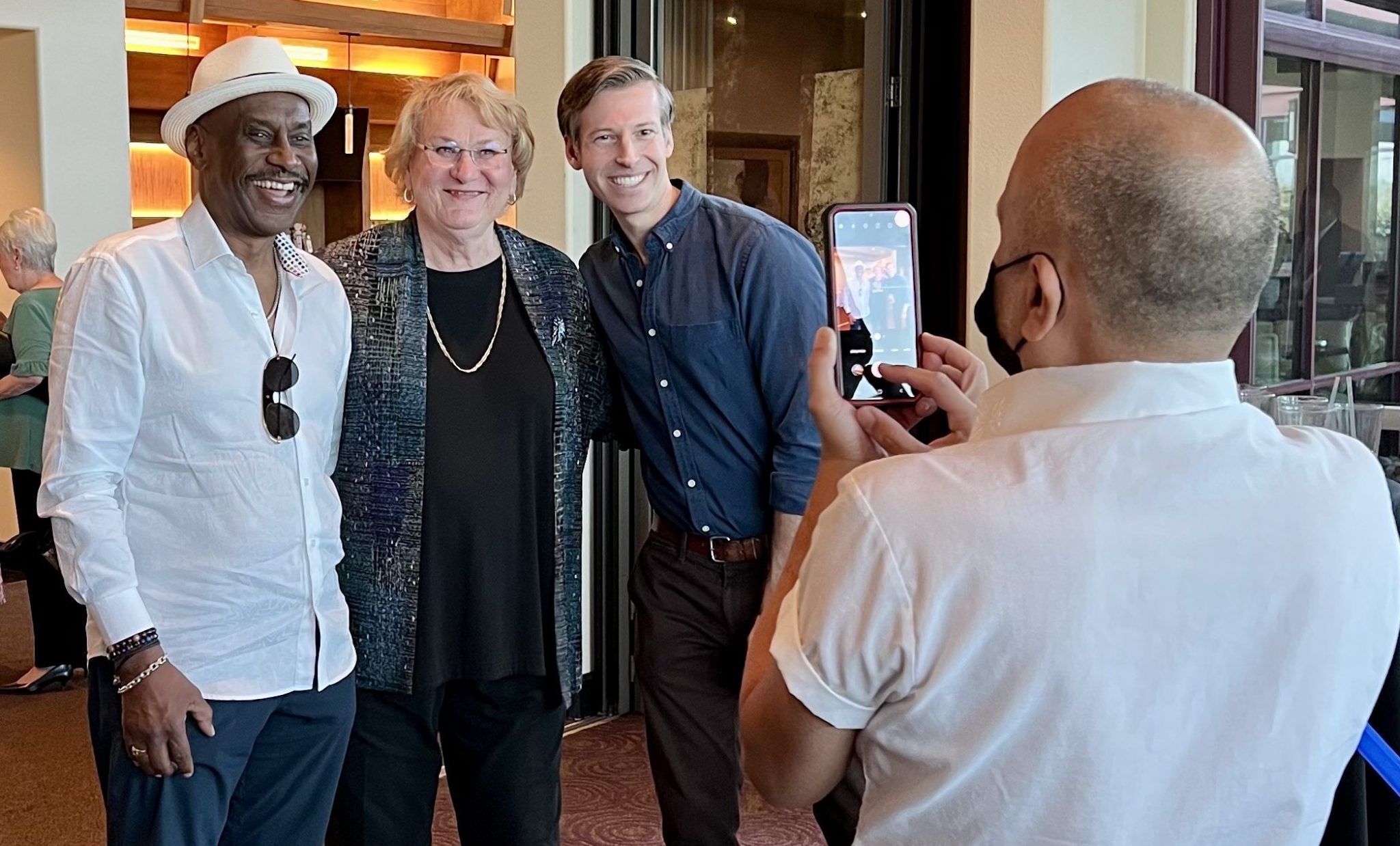 Progress Action Fund released an ad highlighting some of Thompson's statements, which include calling for the arrest of parents of queer children and characterizing LGBTQ+ marriage as "Satan's wicked plans."
Calvert's campaign did not respond to a request for comment on his relationship with the pastor and how it may call into question the authenticity of his newfound positions on LGBTQ+ and other issues.
LGBTQ+ matters aside, Calvert's attempted rebrand also included reassurances that he believes President Joe Biden was the rightful winner of the 2020 Presidential Election – but his association with Thompson may compromise that effort, too.
The pastor claims membership in the Three Percenters, a domestic terrorist anti-government militia group, which helped to plan the storming of the Capitol last year. Two of his congregants were indicted by the Justice Department over their participation in the deadly riot.
Thompson said charges against the men should be dropped. So did Calvert.
"Just look at [Calvert's] recorded interviews with Thompson," Rollins wrote in his statement to The Blade. "He's willing to fully embrace Q-Anon conspiracy theories about the Capitol attack. That's why Calvert called for dropping charges against the Capitol rioters, voted against certifying the election, and voted against an independent commission to investigate the attack. After that, he sought and received Trump's endorsement and said the FBI is 'infiltrated' by 'rot' just weeks ago. This is not a moderate."
It would be "poetic justice" for Rollins to defeat Calvert, and not just because Rollins is openly gay, Jacobson said. The Democratic candidate is "fantastic on policy," he said, a prosecutor who tried several January 6 insurrectionists.
Rollins' campaign has focused on fighting back against government corruption, partisan rhetoric, extremism, and conspiracy theories. "I think [voters] really appreciate the contrast of somebody who has worked in law enforcement, has gone after corruption, who's going to take it to somebody who is really about keeping himself in power and enriching himself more than serving the rest of us," Rollins previously told The Blade.
A close race
The latest publicly available poll has Rollins up by one point, Jacobson told The Blade. The candidate secured 46-7% of the vote during the primary election in June, which is a good sign since Democratic turnout is typically lower during primaries than during general elections, he said.
The addition of Palm Springs to the 41st Congressional District also bodes well, Jacobson said. The liberal enclave elected a city council that is entirely LGBTQ+, he said, and it's a young district populated by residents who are not interested in hate or extremism. Many of these voters, Jacobson hopes, will be motivated to go to the polls by the revelations about Calvert's proximity to a domestic terrorist and raging anti-LGBTQ+ individual.
According to an article in The Los Angeles Times, the newly drawn districts caused Calvert to lose Republican strongholds such as Temecula and Murrieta, while Riverside County has trended Democratic in recent years as Los Angeles residents have moved to the area to escape sky-high housing costs.
The LA Times notes, however, that Calvert is advantaged by his incumbency, his endorsement by former president Trump, and his fundraising – at least, as of May 18 reports to the Federal Election Commission.
Race to the Midterms: Victory Fund touts 450+ candidates
"The Victory Fund's nonpartisan – So we don't talk about 'holding the House' so much as 'keeping the forces who want to harm us at bay'"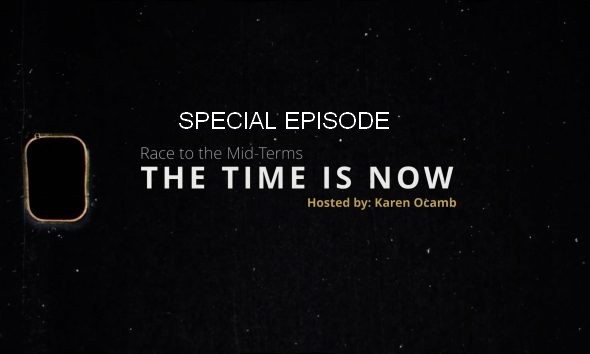 By Karen Ocamb | WEST HOLLYWOOD – With just six weeks until the Nov. 8 midterm elections, Democrats are furiously working to stop MAGA Republicans from hanging democracy with the noose they propped up for then-Vice President Mike Pence on January 6.
The possibility of GOP Minority Leader Kevin McCarthy winning the five seats necessary to take back the House and gavel from Speaker Nancy Pelosi and Republican Senate Minority Leader Mitch McConnell having power to shape the judiciary with prompting from The Federalist Society — LGBTQ people, people of color and women could be in for decades of rule by straight white supremacist Trump cultists.
The overturning of Roe v Wade, taking away the right to bodily autonomy, is just the beginning of the unraveling of individual privacy protections, the dismantling of equal justice under law and the murder of democracy by MAGA ideologues with the power to invalidate votes.
But all is not lost just yet. Power is still in the hands of voters who prize real patriotism over fantasies about Trump's Big Lie. And a lot of those patriots are LGBTQ candidates running for elected office across the nation.
In this special episode of Race to the Midterms, we talk with former Houston Mayor Annise Parker, now President and CEO of the LGBTQ Victory Fund and the Victory Institute. The Victory Fund has now endorsed and promoted more than 450 out candidates seeking congressional seats and down-ballot state and local seats. Victory is also on the ground campaigning and getting out the vote in states such Texas, Florida, North Carolina, Minnesota, Kentucky, New York, Rhode Island, Pennsylvania, Vermont, and Connecticut.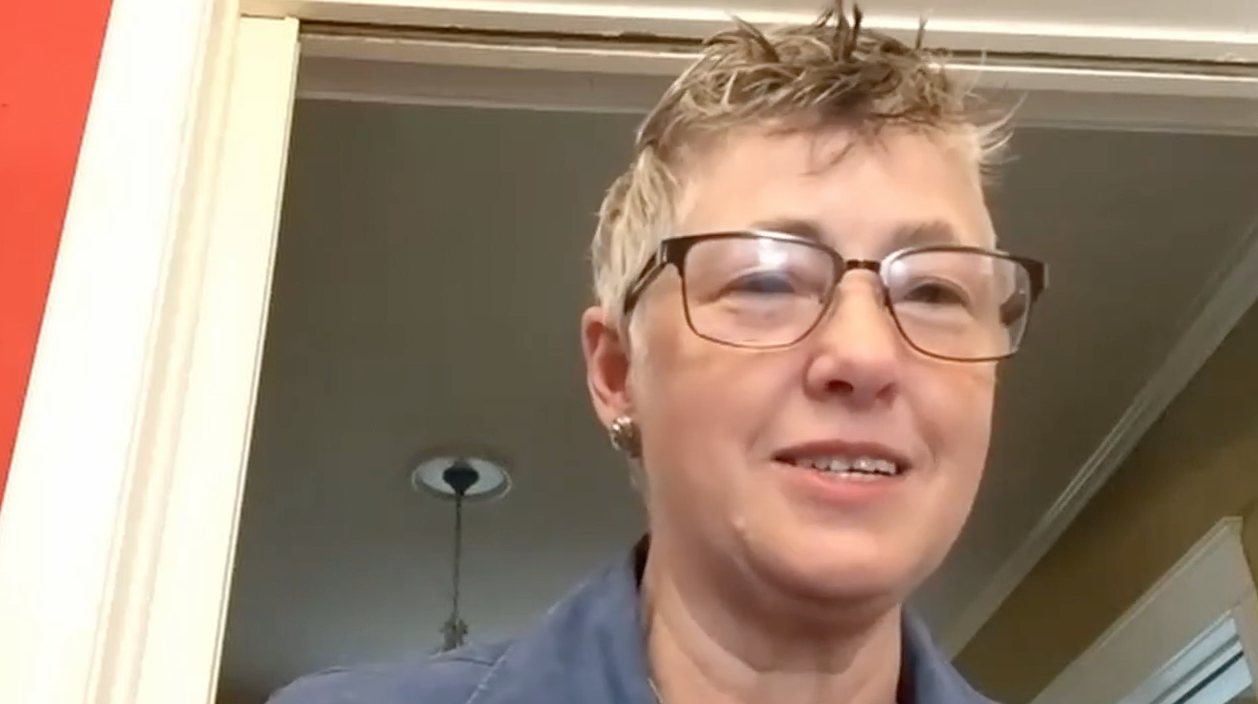 The Victory Fund, founded in 1991, endorsed two people that year Sherry Harris for Seattle City Council candidate in Seattle and Los Angeles-based attorney Bob Burke, who was running for the California State Assembly. "This year we have more than 450 candidates so you can see the tremendous growth," Parker says.
Victory was able to identify more than 1100 out LGBT candidates but they also have a strict viability standard. "We are trying to push the envelope. And amazingly, our candidates are 30% more diverse than the general candidate pool. If you go to VictoryInstitute.org, you can look at our some of our research" showing demographics of all of the candidates in United States and then the LGBT candidates.
Victory's Spotlight candidates, in particular, illustrate the essential intersectionality of LGBTQ candidates. "We are part of every community and we understand that," says Parker. "But what is also happening is that more and more candidates of color from across the political spectrum are bringing their full selves to their races. I'm not going to say that it's helpful to be openly LGBT. But I'm going to be really clear — it's not a negative.
"Our candidates win at the same rate that any other candidates win," Parker continues. "When you control for your experience and the demographics of the district and the quality of the campaign, which is a really good sign. , and the fact that more and more people are acknowledging their gender identity or their sexual orientation — for us, having been in this game for so many decades with a singular purpose, whether someone is successful, I mean, we do want to see candidates win, but whether they ultimately are successful at the ballot box — when they run as their authentic selves, they're true to themselves, they're comfortable in their own skin, it has a transformative effect. And we're excited about the possibilities this year."
While Victory has endorsed numerous congressional candidates, our strength as an organization is really down ballot from there. No other national organization does down ballot races," Parker says. State house races are really, really important because "the really stupid stuff starts in the state house and the really bad anti-LGBTQ stuff starts in the state houses and it can metastasize. In fact, there are organizations that stamp out some of these really ugly bills like cookie cutter, stamping them out and sharing them with right wing legislators, cross country so we really work hard at that level."
And there have been victories, including helping three Black LGBT leaders win their primaries. "They will be the first Black members of the Texas legislature," says the woman who became the first out lesbian mayor of a major city, identifying former Houston City Council member Jolanda Jones in Houston, longtime HIV and Dallas community activist Venton Jones, and in Beaumont, Christian Manuel Hayes.
Parker also notes that the Victory Fund is a nonpartisan organization and we do support Democrats — and Republicans. So we don't talk about 'holding the House' so much as 'keeping the forces who want to harm us at bay.' Parker mentions Sharice Davids as "not only a great example of an amazing member of Congress, but as an intersectional person — as an Indigenous woman, a Native American woman. This is her third run. She was elected twice, but redistricting was not good to her district — it was just eviscerated in Kansas. This is a tough state. So, I'm a little worried about Sharice."
Redistricting and voter registration is also working against the congressional reelection campaigns of Angie Craig in Minnesota and Chris Pappas in New Hampshire. There are new candidates, too, such as Will Rollins running in Palm Springs against anti-gay Ken Calvert, "who is no friend of the community, voted to against the repeal of Don't Ask, Don't Tell, voted for the Defense of Marriage Act. They're neck and neck out there. For most voters, congressional races all turn on these national issues — where people were on January 6th and the Big Lie about Trump and that he won the last election, that sort of thing. The down ballot races are run on local issues — and that's why our candidates do so well."
Another interesting congressional race is New York's Third District in Long Island. Victory has endorsed Democrat Robert Zimmerman. But his Republican opponent, George Santos, is also openly gay. "They both have deep ties to the district. No carpetbaggers. They're credible candidates. And they raise good money. They have their party's nomination," says Parker. "Unfortunately, from our viewpoint, Santos was on the mall on January 6 and was part of the Big Lie trying to overturn the election, which made him not suitable for our endorsement."
Parker also highlighted three governors' races: Colorado Gov. Jared Polis is running for reelection "and should be OK. But we could take Massachusetts with Maura Healey and we can take Oregon with Tina Kotek. Maura is doing really well. Tina Kotek is in a three-way race. The interesting thing there is all three are women: a Republican and Democrat and independent. Tina Kotek is the Democrat. Any one of them could win."
Annise Parker closed out the interview talking about her intersectional family — she's been with her wife Kathy Hubbard for 31 years and they have a Black son Jovan and two bi-racial/Black daughters and a third daughter who is Anglo Hispanic.
Jovan, now 46, was a 16-year-old gay street kid when 17-year old Treyvon Martin was murdered. "He was on and off the streets of Houston and he was being raised by his grandparents and they just — they kept trying to force the gay out and he'd run away or they'd throw him out and back and forth," Parker says. "And then we finally said 'Enough with that' and invited him into our family."
Parker had her own motherly response when Treyvon Martin was killed and President Obama said that if he had a son, he would look like Treyvon. In fact, Obama said at the time in 2012, he looked like Treyvon growing up.
"When Obama said that I couldn't help thinking my mother adored my son Jovan. My mother at the time was living in Charleston, South Carolina," she says. "Jovan was about 30 the first time he ever went to visit her on his own and drove over to Charleston. And I had to have this conversation with him before he went. It's like, 'she's an older white woman living by herself. Don't let her give you a key. Make sure you knock on the door. She opens the door. Anybody driving by can see that you're going in. That she's welcoming you in. Just be really, really careful.'
"And I shouldn't have had to have that conversation," Parker says. "Nobody should have to have that conversation. But that's the reality of the world we live in still."
WATCH:
Race to the Midterms Preview: Victory Fund's Annise Parker
MAGA GOP House Minority Leader Kevin McCarthy only needs five seats to take back the Speaker's gavel from fellow Californian Nancy Pelosi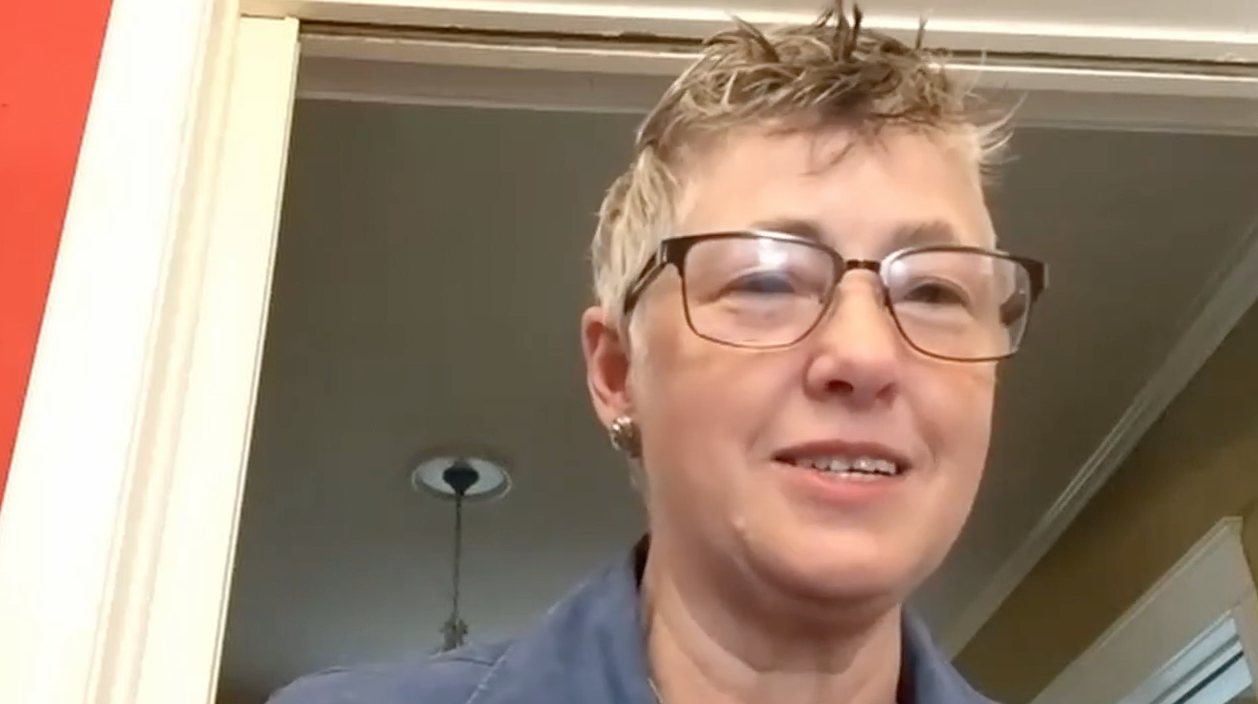 By Karen Ocamb | WEST HOLLYWOOD – The tension is nearly intolerable. Just six weeks until the Nov. 8 midterm elections and headaches abound. Will voters really stick to tradition and give Republicans, the party out of power, congressional gains over quixotic turns in the economy, despite the GOP promise to pass a federal ban on abortion? California's MAGA Republican House Minority Leader Kevin McCarthy only needs five seats to take back the Speaker's gavel from fellow Californian, Speaker Nancy Pelosi.   
And it's not just the House. "Yes, Democrats' fortunes have improved, but the most likely outcome of the midterm elections is still a shift in power to the Republicans — and bigger headaches for President Biden over the next two years," Axios reported Saturday. "Despite the streak of discouraging news, Republicans still have a clear path to retaking the Senate majority. They only need to net one seat to win back the upper chamber, and there are plenty of paths to get there even if many of their recruits fizzle out."
Why are our LGBTQ leaders not screaming from the rafters? Report after report after report warns that LGBTQ people are at risk of not only losing access to the fruits and freedoms of democracy — including the First Amendment right to free speech — but could be erased state by state by state by state without more than a flareup of protest.
"On March 28, Gov. Ron DeSantis signed legislation that effectively bans discussion of sexual orientation and gender identity in Florida's schools. The so-called 'Don't Say Gay' bill creates new restrictions on classroom speech around LGBT people and same-sex families and empowers parents to sue a school if the policy is violated, chilling any talk of LGBT themes lest schools or teachers face potentially costly litigation," the Williams Institute at UCLA School of Law recently reported. "This bill is the latest in a record-setting year of legislation targeting LGBT people: in 2022 alone, more than 200 anti-LGBT bills have been introduced in state legislatures across a range of issues, with a majority targeting transgender individuals," despite a recent PRRI poll showing that 79 percent of Americans favor laws that protect LGBT people from discrimination.
"LGBT rights are the canary in the coal mine of democratic backsliding," the report continues. "Authoritarian leaders may target LGBT people precisely because their rights are seen as less institutionalized than other groups….Even Florida's "Don't Say Gay" bill was explicitly modeled after similar efforts in Hungary. Against this backdrop, we should recognize the propagation of anti-LGBT laws in the U.S. for what it signifies: an existential threat to our inclusive democracy."
One leader traveling around the country, raising the alarm and raising the stakes for the LGBTQ community facing the midterms is former Houston, Texas Mayor Annise Parker, now President and CEO of the LGBTQ Victory Fund and the Victory Institute. Founded in 1991 with two LGBTQ candidates, the Victory Fund has now endorsed and promoted more than 450 out candidates seeking election on Nov. 8 to not only congressional seats but down-ballot state and local seats, as well. Victory's Political Team is also on the ground campaigning and getting out the vote in states such Texas, Florida, North Carolina, Minnesota, Kentucky, New York, Rhode Island, Pennsylvania, Vermont, and Connecticut.
In the upcoming special episode of Race to the Midterms, produced by Karen Ocamb and Max Huskins in conjunction with the Los Angeles Blade, we talk to Annise Parker about the state of the nation and the Out candidates running to make America better.
"Our candidates win at the same rate that any other candidates win," says Parker. "When you control for your experience and the demographics of the district and the quality of the campaign, which is a really good sign. , and the fact that more and more people are acknowledging their gender identity or their sexual orientation — for us, having been in this game for so many decades with a singular purpose, whether someone is successful, I mean, we do want to see candidates win, but whether they ultimately are successful at the ballot box — when they run as their authentic selves, they're true to themselves, they're comfortable in their own skin, it has a transformative effect. And we're excited about the possibilities this year."
Check LosAngelesBlade.com later today to see the full interview and clips of some of the candidates Parker highlights.
Congressional candidate Christy Smith & EQCA's Tony Hoang
Race to the Midterms 2: The Future of Democracy, Abortion Rights and Climate Change and on winning in November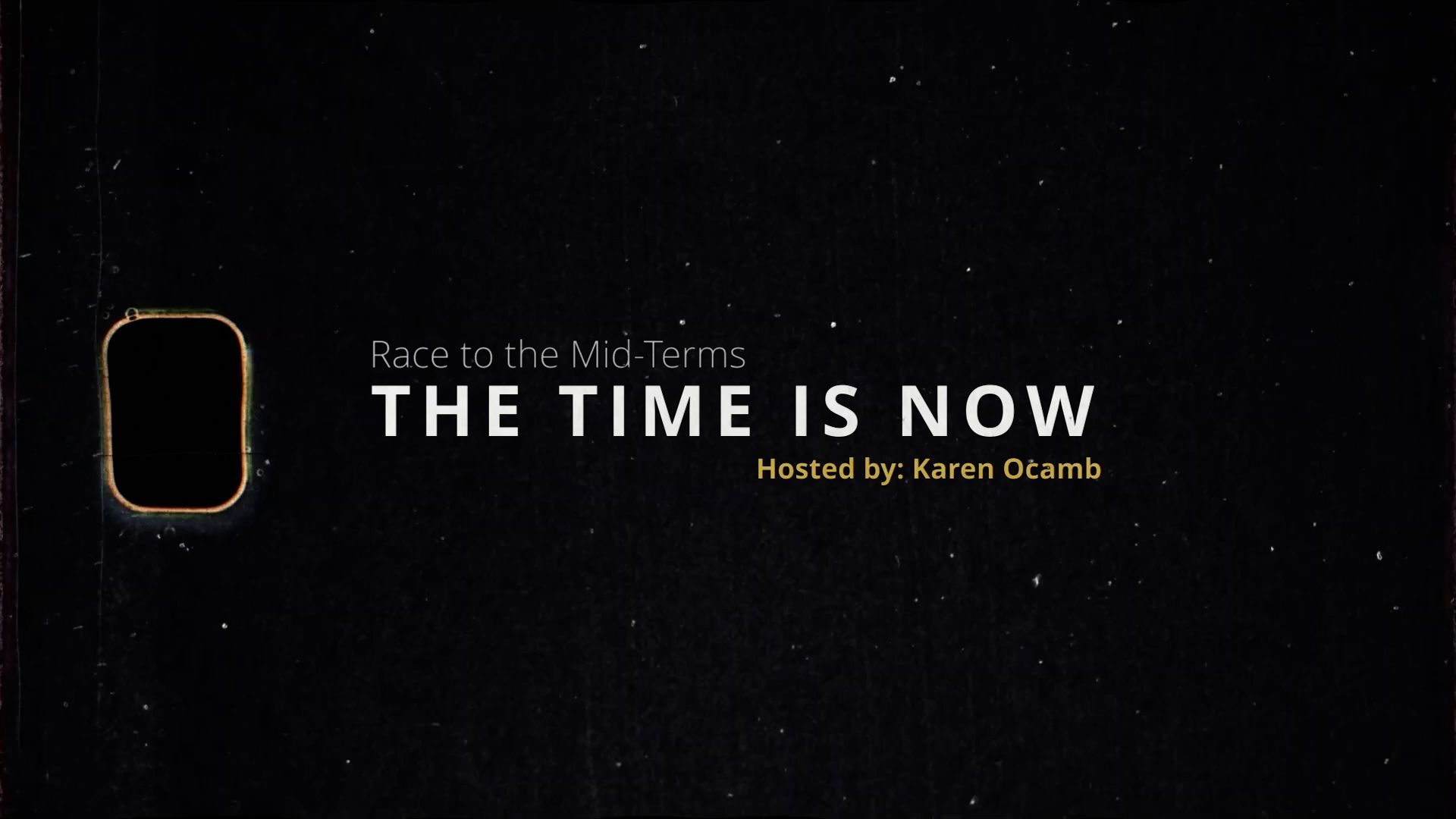 By Karen Ocamb | WEST HOLLYWOOD – Here's the unvarnished truth: if MAGA Republicans win the November 8 midterm elections, Donald Trump wins and we can kiss our democracy and our freedom goodbye.
Think this is an exaggeration?
No one really thought the US Supreme Court would overturn Roe v. Wade and put politicians in charge of women's bodies – but they did. No one thought there would ever be an actual coup attempt to overturn a legitimate election and a violent insurrection against the US Capitol on January 6, 2021 during the peaceful transfer of power — but we watched it live on TV in real time, as did the coup-prompting defeated president who was inciting the rioters.
Will Congress' January 6th Committee explain the unthinkable? Will the Department of Justice prosecute the evil domestic terrorists, including their cult leader? Or will we have to endure this chaos until either the Democrats safely secure both chambers of Congress or the MAGA Republican terrorists award their dark orange prince his hellish authoritarianism?
It all depends on us turning out in massive numbers to vote for Democrats this November 8.
There are patches of blue in the black sky. Tony Hoang, Executive Director of Equality California, whom we interview for the second episode of Race to the Midterms, has quietly created a rainbow staff that reflects our diverse state. "We really want to make sure that we reflect the diverse communities that we serve, whether that's around gender, gender identity, race and ethnicity," Tony says during our Zoom interview.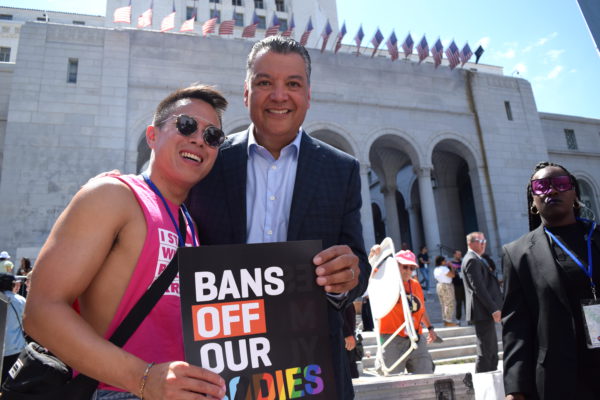 Equality California Votes, their new 501.C4 political action committee, posted their first ad for out gay candidate Will Rollins (see our interview with Will in Episode 1). "Obviously, this is one of the most consequential election cycles in our lifetimes. And if we want to protect the pro-equality majority that we have in the House, that road runs through California. And so, CA-41, the district where Will Rollins is in, is one of the most important congressional flip opportunities in California.
His opponent, Congressman Ken Calvert, for 30 years has voted against things like lowering prescription drug costs for seniors, against abortion rights and reproductive freedom and LGBTQ equality."
This victory in the Palm Springs area would be a major LGBTQ victory, turning this red seat blue.
"Going back to 1994, how Congressman Calvert came into office is that he was attacking a number of folks in our community, specifically Congressman Mark Takano, who has was not publicly out at the time but [Calvert] was using his LGBTQ identity in those attack ads. Obviously two decades later Congressman Takano is now an out member of Congress, proudly representing California," Hoang says.
"But for us, the sweet irony of being able to flip this seat by taking out a member who has been 100% against our community for years and years with someone that is openly LGBTQ is something that we are definitely committed to and pouring a number of resources into. I think on top of that, one thing that we were proud of in the redistricting cycle is given that this district represents the Greater Palm Springs area, and we were really committed to ensuring that we could maximize the political power of LGBTQ voters and our pro-equality allies in this district."
Hoang says Equality California is also working to win back reproductive rights. "We have been working hand in glove with their partners like Planned Parenthood and as well as others around California because we understand that abortion rights, reproductive rights, are LGBTQ rights. At the end of the day, we are talking about bodily autonomy and privacy. And we know after the Dobs decision, these attacks have been coming for quite some time."
"But," he continues, "as shown from the Supreme Court decision, they're not going to stop with just abortion rights. They're coming for LGBTQ rights. And for us, it's important that we stand in solidarity with our partners in the reproductive movement. And so, as part of that, what we are educating quite a lot of California members and our allies about is specifically around Proposition One that would enshrine the right to abortion access and contraception in the California Constitution….And so for me, it's been heartening to see all of our allies come together in this moment and really fight back against the hate that is out there."
We also interviewed Christy Smith, candidate for the CA-27 — my second-ever endorsement was for Christy Smith. Christy ran for Katie Hill's seat after Hill resigned. That race against Mike Garcia was so nail-bitingly close, she ran again. That race was also heartbreakingly close. But Garcia has become a full-throated Trump fanboy, hanging around with cultists like Marjorie Taylor Green. He was among the MAGA Republicans who signed the amicus brief to the US Supreme Court asking them specifically to overturn Roe v. Wade.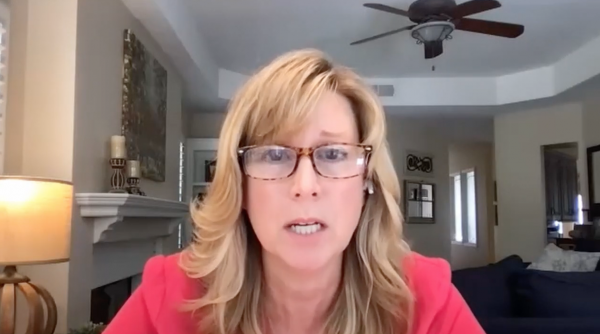 "Subsequent to that," Christy says in our interview, "he's one of the people who coauthored 'The Life Begins at Conception Act, which — don't let them fool you — is their roadmap for a national abortion ban. So, while my opponent now tries to hide in safe spaces and say, 'Well, abortion is safe in California — why are you so upset?' Really? They have clearly signaled — and Lindsey Graham the other day just doubled down on the fact that they plan to pursue a national abortion ban.
"But even aside from that," she continues, "we should never live in the kind of dystopian country where any person's rights vary from state to state. And you and I both know — we saw that for a very long time with gay marriage rights in this country, right? Where depending on where you live determines whether or not you can marry the person they love."
MAGA Republicans in Congress are "very comfortable operating in these spaces where they continue to chip away at fundamental rights to privacy and freedom," she says. "My opponent is right there on those extremes with these people. And the extremes are where our government is heading." Mike Garcia also voted against a bipartisan bill authored by Jan. 6 Committee members Reps. Zoe Lofgren from California and Liz Cheney from Wyoming that would help clear up and correct confusion underlying the belief system Trump touts as the "Big Lie."
My opponent is so extreme, he refused to vote for it," Christy says. "So, you can't say that you stand for democracy when you're literally actively working to take away – not only people's freedoms -but the structure of the democratic institutions and the structure that protect those freedoms."
Flipping this seat is a necessity.
Christy says that her top priorities if elected would be first addressing the needs of the North Los Angeles County communities she represents, especially transportation issues for commuters.
"We need to work on local and regional economic growth so people aren't commuting so far to have gainful employment," she says. "We really need to focus on an investment in our public schools. We are facing a national teacher shortage right now that could really devastate our public schools….If we don't come to terms with the fact that we have got to pay our teachers better, support them well, and keep politics out of their classroom, it's really going to be devastating to our kids and our schools."
Christy is also keen on urgently addressing climate change, which she considers "our biggest national security threat."
And," Christy says, "I agree with Tony. I think the LGBTQ community is next [on the GOP hit list. "That is really important work that we have to do to stem the tide of the very extreme movement that they're trying to push on America.
"You will always have an ally in me," she says to our LGBTQ people. "I came to the movement based on the work that my mom did. My mom was a home healthcare nurse and she was doing home health right at the time that the HIV/AIDS crisis gripped the country. And the stories that she would come home and share with me about what gay couples were going through and how their rights were being violated. And they were really left with so little support at a time of great crisis and need in their life. That just affirmed for me that everything that the LGBTQ community goes through are civil rights issues. And if we're going to get to true equity and parity in this country and have a future that speaks to the needs of everyone, this movement very much needs to continue to have a seat at the table. And that is work that I'm invested in doing. And it's more than just preaching to it — it's actually practicing it. So, I'm very proud of the diversity of my team that reflects the Rainbow Coalition and will continue to do so while I'm in public life."
Go to ChristyforCongress.org to find out more about how to elect Christy Smith to Congress.
Go here for the first Episode of "The Time is Now: Race to the Midterms" with Los Angeles County Democratic Party Chair Mark Gonzalez and CA-41 candidate Will Rollins.
Future of Democracy, Abortion Rights and Climate Change | Featuring Tony Hoang & Christy Smith: