Corporate Dark Money too easily undermines democracy
"California state lawmakers just voted to keep you in the dark when it comes to defective products and environmental hazards in the state"
By Karen Ocamb | WEST HOLLYWOOD – "Too much of what's happening in our country today is not normal," said President Joe Biden in a recent primetime address on the battle to preserve democracy.
In his speech, the president detailed the "threat to the very soul of this country," saying, "We're all called, by duty and conscience, to confront extremists who will put their own pursuit of power above all else."
Stirring words. But what Biden failed to note is the normalization of corrosive corrupt dark money used to influence politics since the Supreme Court decision in Citizens United. Today, the Brennan Center for Justice reports, "big money dominates U.S. political campaigns to a degree not seen in decades."
More recently, the public learned about a $1.6 billion donation from a 90-year old, ultra-secretive Chicago manufacturing magnate to the ultra-conservative legal nonprofit Federalist Society, which ProPublica describes as "one of the prime architects of conservatives' efforts to reshape the American judicial system, including the Supreme Court."
But perhaps most frightening is the acceptance of the "normal" power influence wielded both overtly and surreptitiously by business-booster U.S. Chamber of Commerce, which has spent $35,280,000 in lobbying since the beginning of 2022, though their actual monetary contributions were a mere $242,710, according to watchdog Open Secrets. The Chamber spent $66,410,000 on lobbying in 2021.
The insidiousness of that inculcated political power trickles down to state chambers, as well, including the California Chamber of Commerce (CalChamber), whose "Job Killer" list is anticipated with dread at the beginning of each legislative session. The CalChamber takes ruthless pride in its Machiavellian ability to kill even the most significant public interest bills.
On March 28, CalChamber announced its list of 11 "Job Killer" bills. As of Sept. 7, the list was updated to 90 bills the Chamber opposed, noting which were stalled or killed. SB 1149, the Public Right to Know Act, authored and carried by Senator Connie M. Leyva and co-sponsored by the nonprofit legal advocacy organization Public Justice and the impeccably reputable Consumer Reports, was 77 on the Chamber's list.
Leyva introduced the Public Right to Know Act in February as a bill that would protect Californians from life-threatening dangers hidden by secret settlements and other legal maneuvers.
"It is unconscionable that vital information that could protect the safety and lives of Californians could be kept from the public because of decisions that seem to prioritize the bottom line of companies than the well-being of residents across our state," Leyva said. "SB 1149 will right this wrong by making sure that dangerous public hazards are not hidden behind legal documents and walls. We have seen several examples of secrecy in litigation leading to tremendous public harm, so I look forward to working on this critical legislation that aims to protect the public by ensuring that information about defects and hazards created by companies and individuals are not hidden behind a veil of secrecy."
A team of legal experts and witnesses testified in support of the bill, sharing numerous examples of harm and even death kept shrouded in court secrecy that could have been prevented if SB 1149 had been in place.
Amy Cooper testified how her 26-year old son died of an OxyContin overdose, medication prescribed by doctors who believed Purdue Pharma was telling the truth when they said the popular painkiller was not addictive, launching the opioid epidemic.
Attorney Lori Andrus testified about the horrors of Bayer's Essure permanent birth control implant, which the company knew and kept under court seal.
"The devices consisted of two small metal coils, one to be placed in each fallopian tube," she said. "The devices were designed to cause inflammation and to prompt scar tissue to form around the coils in the women's abdomen, thus blocking sperm from reaching her ovaries. The women who filed suit alleged multiple problems with these devices. The devices could break. They could perforate the fallopian tube. They could migrate around the abdomen. They could puncture and become lodged in nearby organs. They could also result in ectopic pregnancies. An ectopic pregnancy is where the fertilized egg grows outside of the uterus. That can cause the death of the mother. It's a terrible event and it should be avoided."
SB 1149 passed the California Senate 26-10 and passed the Assembly Judiciary Committee 7-1, with Assembly Judiciary Committee Chair Mark Stone rejecting the feigned arguments presented by CalChamber and the Civil Justice Association of CA.
"The case that they really want to make is that the consumer protection laws are there to compensate for injury, which means that they're not a deterrent and they're not preventative of injuries," said Stone. "That is just inhumane. And it's just astonishing to me to think of defects and environmental hazards being considered trade secrets. None of the companies I have ever worked for would've considered such as trade secrets. But yet, in this context, the whole current way that the opposition want to construct the consumer protection law would mean that defects are part of someone's trade secrets. That is kind of astonishing to me."
Nonetheless, despite numerous news reports and a Los Angeles Times editorial titled "Safety should not be a secret" and reams of messaging noting that the bill explicitly protected legitimate trade secrets and confidential information, CalChamber successfully pushed a massive campaign of lies and deceit:
"SB 1149   Leyva D  ( History)  ( Position Letters) Disclosure of Trade Secrets:
Increased Litigation, and outlawing settlement practices. Re-writes long-standing use of protective orders in lawsuits, as well as outlawing non-disclosure agreements as part of settlements based on vague terminology. Will force companies to settle early so as to avoid public release of broad documents south in discovery, as well as overwhelm California courts with unprecedented discovery fights as companies seek to protect their trade secrets.
Status: 8/31/2022-Failed Deadline pursuant to Rule 61(b)(18)."
With 41 votes needed to pass, SB 1149 failed on the Assembly floor with 31 Aye votes, 18 No votes – and 31 abstentions. Consumer Reports issued an urgent Action Alert to have the bill brought up again.
"California state lawmakers just voted to keep you in the dark when it comes to defective products and environmental hazards in the state – caving into pressure from Big Business that doesn't want you to know about safety risks!" the CR Alert said in part. "The California Assembly Monday failed to get the votes needed to pass the Public Right to Know Act, which would have banned "secrecy agreements" in legal cases that keep facts about dangerous products or hazards hidden from the public in sealed court records. The bill died because 31 of the 80 Assemblymembers simply didn't vote. We are outraged by this shirking of responsibility, and hope you are too!"
But there was just not enough time to secure the votes. CalChamber won, targeting legislators with misinformation and arm-twisting.
After thanking the diverse SB 1149 coalition, Leyva said: "It is unconscionable that some companies would prioritize profits over people's lives, but that is exactly what is happening in courthouses across our state. Though SB 1149 was only a couple steps away from being sent to the Governor's desk, some moderate members of the Assembly decided to side with businesses and courthouse secrecy, instead of standing up for what is right: keeping companies accountable and preventing future injuries or deaths."
Kristina Bas Hamilton, principle at KBH advocacy and lead lobbyist on SB 1149, also noted that "the governor's support is not a given and extensive work would need to be done to cultivate it."
"Secrecy in the courts kills and it is well past time to stop this practice," said CAOC Legislative Director Nancy Peverini. "Consumer Attorneys of California (CAOC) fully supports efforts to give the public the information they need to protect their families and were proud to work with Public Justice and Consumer Reports on this effort."
But noted legal ethics Professor Richard Zitrin, who took the Public Justice lead in advocating for the bill, was livid.
"Some members of the California Assembly put their own interests ahead of public safety by either voting against or abstaining," he said after the bill died before the end of session. "This bill would've saved thousands of lives a year. It would have cut courtroom secrecy so that the truth about dangerous products would become known to the public and, equally important — known to prescribing physicians and to regulators. Without this, courthouse secrecy will continue and lives will continue to be lost and people will continue to be harmed. In my personal opinion, the failure of some legislators to vote in favor of this bill is an act of cowardice…. I underestimated the power of self-interest."
Just days after the Public Right to Know Act failed in the California Assembly, the New York Times published an expose entitled: "How Abbott Kept Sick Babies From Becoming a Scandal." "Abbott's lawyers at Jones Day negotiated secret settlements and used scorched earth tactics with families whose infants fell ill after consuming powdered formula," The Times reported.
********************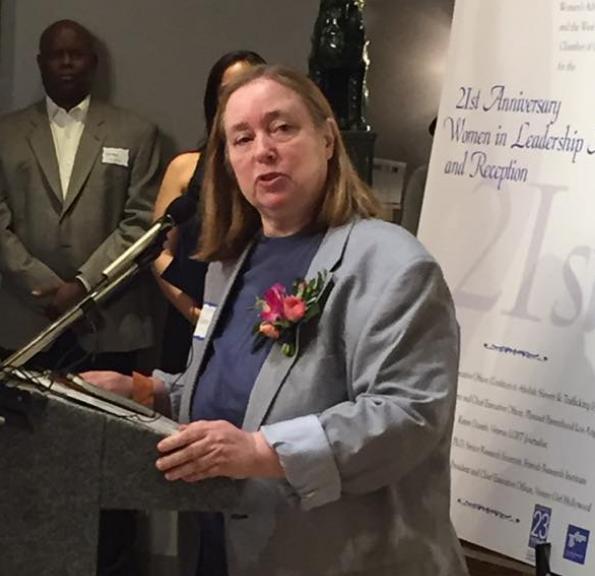 Karen Ocamb, an award winning veteran journalist and the former editor of the Los Angeles Blade, has chronicled the lives of LGBTQ+ people in Southern California for over 30 plus years.
She is currently the Director of Media Relations for Public Justice.
Out Assemblymember Evan Low eyes South Bay House seat
Long considered a likely U.S. House candidate once a seat opened up, Low is widely expected to enter the 2024 race to succeed Rep. Anna Eshoo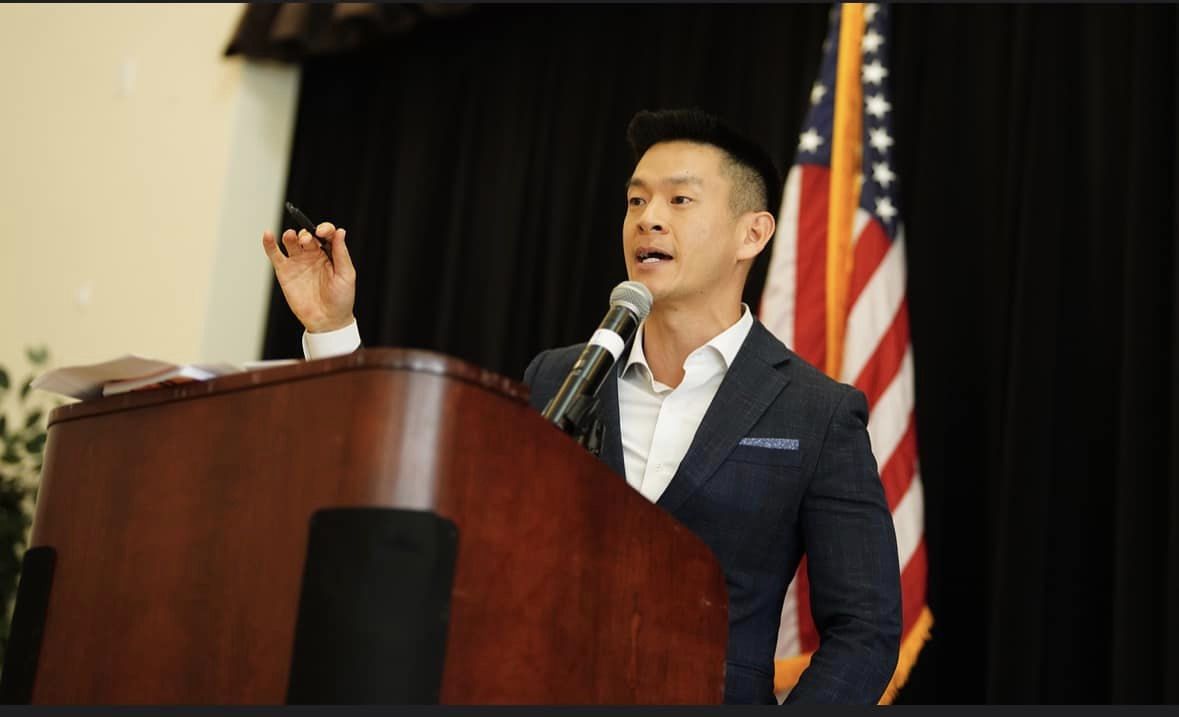 By Matthew S. Bajko, Assistant Editor | SANTA CLARA COUNTY, Calif. – With the news Tuesday that Congressmember Anna Eshoo (D-Palo Alto) will retire from the South Bay House seat she has held since 1993, it provides an opportunity to see the first LGBTQ person from the Bay Area be elected to Capitol Hill.
Long considered a likely congressional candidate once a seat opened up, gay Assemblymember Evan Low (D-Cupertino) is widely expected to enter the 2024 race to succeed Eshoo. Low, 41, told the Bay Area Reporter that he is interested in running for it but is not yet ready to make an official announcement.
"Any person who follows in her footsteps must commit themselves completely to upholding her incredible legacy. Today, I'm going to celebrate one of our valley's greatest public servants and a personal mentor to me. There are a lot of people in the community I need to talk to before I make a formal decision," Low, who has until early December to decide, wrote in a texted reply November 21.
Tuesday morning Eshoo released a video about her decision not to seek reelection next year in order to break the news to her constituents.
"As the first Democrat and first woman to ever represent this distinguished congressional district, no one could ever be prouder than me to carry our Democratic Party values," Eshoo wrote in an email to her supporters.
Eshoo's 16th Congressional District spans both San Mateo and Santa Clara counties. She had first sought a House seat six years after winning election to the San Mateo County Board of Supervisors but fell short in the general election of 1988 to Republican then-Stanford professor Tom Campbell.
When Campbell opted not to run for another term in 1992, and instead mounted an unsuccessful U.S. Senate bid, Eshoo ran again and won. She has long been a champion of LGBTQ issues in Congress and has enjoyed strong support from the LGBTQ community throughout her time in the House.
As the B.A.R.'s online Political Notes column reported last year, Eshoo ran her first TV ads since being elected to Congress for her 2022 candidacy. In it, she touted being an original co-sponsor of the Equality Act, the federal omnibus LGBTQ rights legislation adopted by the House in 2021. (It died when the U.S. Senate failed to vote on it.)
It is believed to be the first time a Bay Area congressmember highlighted their support of the Equality Act in a campaign commercial. In an interview Eshoo had told the B.A.R. she was proud to have that distinction.
"I have always believed there is one class of citizenship in our country and that is first class. So without the movement for equality and fullness of citizenship that can't happen," Eshoo had told the B.A.R. "I am very proud of that, so I wanted to highlight the Equality Act."
Eshoo also had the honor of being the first woman to serve as chair of the Democratic Party in San Mateo County, as she noted in her email to constituents. She also served as a member of the Democratic National Committee.
"I'm so proud of all we've achieved together and that the strength of our party rests on a strong foundation of clubs, caucuses, and county committees with our allies in Labor and other valued advocates. Our party continues to be strengthened by our diversity, and I'm confident this will continue because it is who we are," wrote Eshoo. "As the last year of my service in Congress lies ahead, be assured that I will continue to bring my tenaciousness and unswerving commitment to my work to strengthen our democracy, and our work together for a sweeping Democratic victory for the country we love so much."
In a statement he released reacting to Eshoo's news, Low called Eshoo "an icon" and a "personal hero" to him. He also praised her for being a "champion who leads this community with tremendous energy, grace, and grit."
He added that he is looking forward "to the many ways" the community can honor Eshoo for "her extraordinary service" over the years.
"We are so blessed to have her as our leader, gracefully navigating the complex issues in this valley of high expectations," stated Low. "Her public service has been noble and selfless, advancing quality healthcare access for all, immigration reform rooted in compassion and humanity, and stringent consumer protections unfettered by special interests."
As the B.A.R. reported last year, Low moved into the redrawn 26th Assembly District that includes Cupertino, Santa Clara, Sunnyvale, and parts of San Jose in order to avoid competing against his colleague Assemblymember Marc Berman (D-Palo Alto) for reelection to the state Legislature. Berman had been drawn into Low's former Assembly District.
Doing so required Low to vacate the 1,100 square foot condo in Campbell that he co-owns with his brother, a San Jose police officer. He moved into the Sunnyvale home of his father and stepmother.
Low grew up in San Jose, and his parents separated when he was 18. He graduated from San Jose State University and went on to win election to the Campbell City Council in 2006.
He was the first Asian American to serve on the governing body. Four years later he became the youngest openly LGBTQ+ mayor in the country at age 26.
He first won election to the state Assembly in 2014. He has strong ties to Silicon Valley's tech industry, which could benefit him in a House race as a source of support and financial donations to his campaign.
Low would be the second out candidate running next year for an open House seat in the Bay Area. Jennifer Kim-Anh Tran, Ph.D., a queer leader within the state's Vietnamese American community, is seeking to succeed Congresswoman Barbara Lee (D-Oakland), who is running for U.S. Senate rather than seek another House term.
Tran is the partner of Nenna Joiner, who owns several sex shops in the East Bay and a downtown Oakland nightlife venue. She is in a tough race to survive the March primary along with fellow Democrats BART board member Lateefah Simon and business owner Tim Sanchez, a U.S. Navy Reserves veteran who served in Afghanistan.
As the B.A.R. first reported in an online story November 17, there are now out House candidates in all three of the West Coast states. The 2024 election could thus see the California congressional delegation's LGBTQ contingent expand from its current two gay members, while those in Oregon and Washington state could see their first out members.
**************************************************************************************
The preceding article was previously published by the Bay Area Reporter and is republished with permission.
Help keep the Bay Area Reporter going in these tough times. To support local, independent, LGBTQ journalism, consider becoming a BAR member.