Out candidate for California's 41st Congressional seat; Dems best hope
First-time candidate is aiming to unseat an Republican incumbent who has represented the region in the House for the last three decades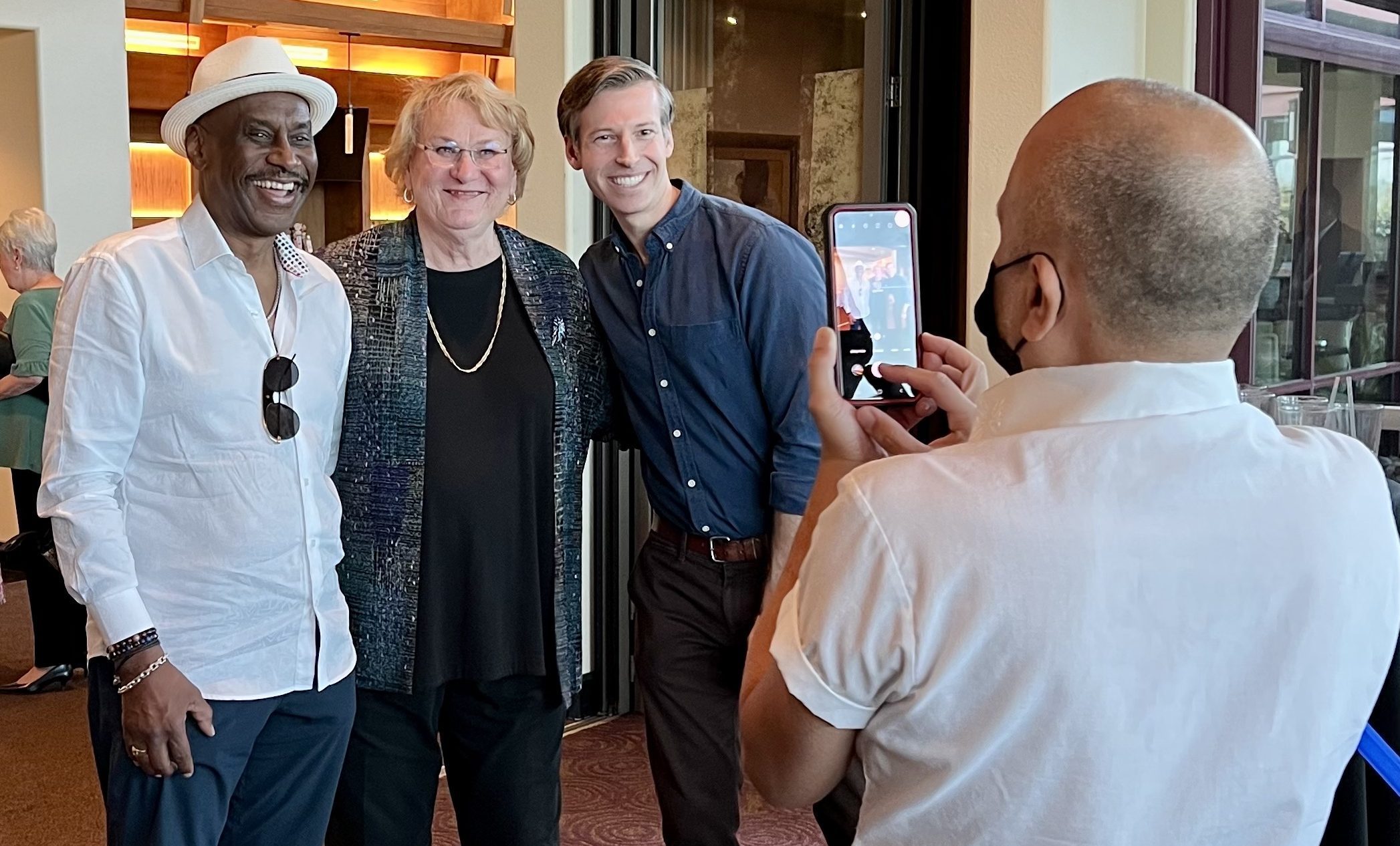 PALM SPRINGS – Approaching a midterm election season widely expected to favor Republicans to make gains in the Congress, national Democrats are attempting to preserve their narrow majorities on Capitol Hill.
Nestled in the Coachella Valley, they see California's newly drawn 41st Congressional District and progressive Democratic candidate Will Rollins as one of their best shots at doing so.
Rollins, a first-time candidate for elected federal office, is aiming to unseat Republican incumbent Ken Calvert, who has represented the region in the U.S. House of Representatives for the last three decades.
A former federal prosecutor who focused on counterterrorism and counterintelligence cases in Southern California, Rollins has crafted a campaign platform centered around ousting government corruption and partisan rhetoric he sees as the roots of both harmful and destabilizing conspiracy theories, as well as supporting his opponent Calvert's tenure in office.
"I think they really appreciate the contrast of somebody who has worked in law enforcement, has gone after corruption, who's going to take it to somebody who is really about keeping himself in power and enriching himself more than serving the rest of us," Rollins said.
That contrast, along with the heightened competitiveness of the race following 2020 Census redistricting, has driven the Democratic National Campaign Committee to place CA-41 on its Red to Blue program to provide Rollins with additional support to flip the seat.
While what he sees as Calvert's affinity for corruption as harmful to constituents, Rollins is seeking to highlight such a reason for voters to consider a shift.
"I think people understand that that corruption affects their daily lives," Rollins said. "Because if you are willing to put the interests of the gun lobby and the interests of the oil and gas lobby ahead of your own voters because that's who lines your pockets, then you're not going to deliver for communities."
Following former President Trump's defeat to Joe Biden in the 2020 election, Calvert voted to reject election college votes from multiple states when Congress met to certify Biden's election on Jan. 6, 2021.
Having helped to prosecute members of the insurgent rioters who breached the U.S. Capitol on Jan. 6, Rollins has also sought to combat conspiracy theories surrounding the 2020 election and Trump's "Big Lie" that the election was stolen, that he feels Calvert has promoted and that foreign adversaries could use to their advantage.
"We, as Americans, all have a responsibility to reject those efforts and to think about how we can strengthen our defenses and our democracy in the 21st century," Rollins said.
But issues of corruption are not the only points of divergence between the two candidates.
Calvert had previously maintained support in what was a reliably conservative Republican district prior to redistricting in part by opposing LGBTQ rights. His record has included voting for legislation such as the 1996 Defense of Marriage Act (DOMA) that defined marriage as between one man and one woman at a federal level.
Calvert also voted against the Fiscal Year 2011 National Defense Authorization Act (NDAA) which included an amendment that would repeal the military's "don't ask, don't tell" policy for gays and lesbians serving in the military. The NDAA ultimately passed the House in a 229 to 186 vote.
In contrast, Rollins has been open about his identity as a gay man and has campaigned alongside his partner.
Having experienced a national atmosphere currently rife with federal and state legislative animus toward the greater American LGBTQ community, Rollins feels his identity has helped him to see what can be possible.
"I think the experience gives me and has given me the optimism to know that the country can change and that your family can change and that your friends can change all for the better," Rollins said. "And seeing that progress gives me hope for our country's future."
Over the course of the campaign, he has criticized Calvert for his past voting history, including Calvert's vote against the 2009 Matthew Shepard and James Byrd Jr. Hate Crimes Prevention Act that added crimes committed because of a person's sexual orientation, gender identity and disability expanding federal statutes.
"These kinds of votes are so inconsistent with what southern Californians want that I think folks have been excited to see somebody who's able to beat Ken Calvert," Rollins said.
As the political geography of Calvert's district has been altered, the congressman has voted in ways that suggest a move toward more moderate stances. Just last month, Calvert was one of 47 House Republicans to vote in favor of the Respect for Marriage Act that would repeal the federal DOMA he once supported and codify same-sex marriage into federal law.
Calvert told the Los Angeles Times in a mid-July interview that his views on matters such as the Supreme Court's 2015 decision Obergefell v. Hodges, which established the right to same-sex marriage, have evolved.
"It wasn't always my position," Calvert told the Times. "It's a different country than it was 30 years ago."
Calvert went on to assert his stance that he has harbored no negative feelings toward members of the community.
"I've never had any animosity to the gay community," Calvert told the Times. "I come out of the restaurant business, for goodness' sake. A lot of people who worked with me were gay."
The balancing of the playing field regarding LGBTQ+ issues, in part responsible for Calvert's evolving views or not, is something that Rollins sees as an opportunity.
"Having Democrats outnumber Republicans for the first time ever against Calvert since he was first elected in '92 has been a huge opportunity for the party and, I think, part of the reason that I've been able to set so many fundraising records against this guy, too."
The prospect of a Rollins success in flipping the seat has already garnered the former prosecutor financial and campaign support from prominent players in progressive California politics including former U.S. Sen. Barbara Boxer (D) and outgoing San Francisco Democratic U.S. Rep. Jackie Speier.
According to campaign finance filings, this support gained Rollins almost $1.5 million by the end of June, with nearly $480,000 from the LGBTQ Victory Fund Equality PAC which has endorsed his candidacy.
"As anti-LGBTQ bills flood legislatures across the country, voters will have the opportunity to elect someone who has made it his life's work to increase equity in his community and fight for justice and accountability," Victory Fund President and CEO Annise Parker said in a statement. "As a federal prosecutor, Will tackled tough cases and won, including helping prosecute multiple insurrectionists who attacked the U.S. Capitol on January 6th. This grit is exactly what we need in Congress at a time of heightened attacks on democracy, LGBTQ rights and reproductive freedom."
Even with increased fundraising, including having been the first challenger to outraise Calvert in a quarterly campaign finance disclosure filing, Rollins still faces a well-resourced incumbent with donations of hundreds of thousands of dollars from national conservative PACs aimed at restoring Republican control of the U.S. House in November.
Approaching the Fall midterm elections, Rollins remains stalwart in his belief that his staunch departure from 30 years of Calvert and his track record will encourage voters of California's 41st District to believe in him.
"The election's really not, in November, about Democrat versus Republican," Rollins said. "In a lot of ways, it's about integrity versus corruption, and I think that that message has really resonated with people especially because of my own background."
Antonio Villaraigosa Leadership Award to San Diego's Mayor Gloria
The award is presented to a mayor who has exhibited an outstanding commitment to bringing diverse communities together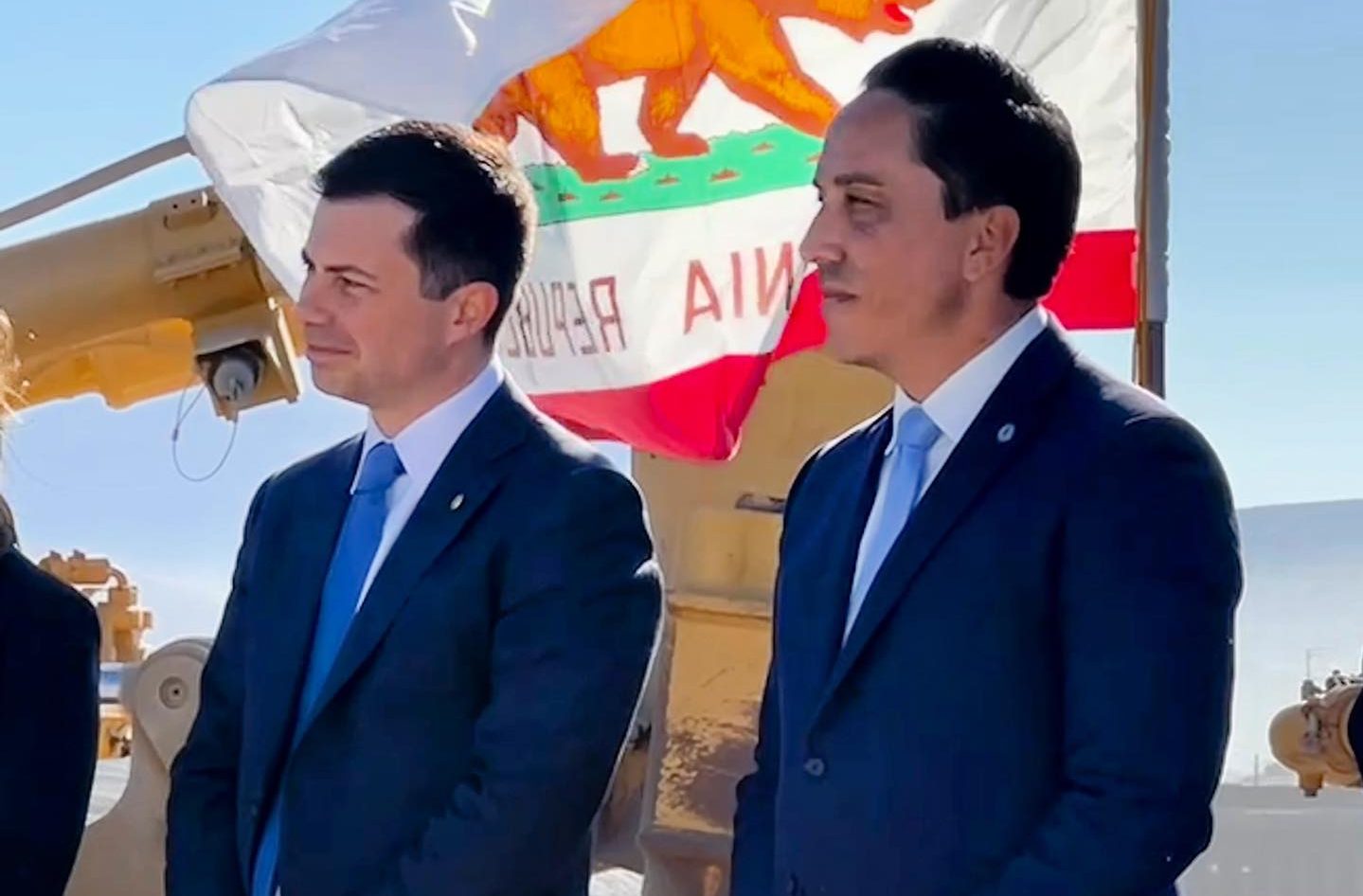 WASHINGTON — On January 18th Mayor Todd Gloria of San Diego will be presented with the Antonio Villaraigosa Leadership Award at the 37th Tribute to Mayors Signature Event. 
The Tribute to Mayors is an annual event put on by the Latino Leaders Network, which was founded by former Clinton administration Assistant to the President and Director of Intergovernmental Affairs at the White House, Mickey Ibarra, as a unique platform for prominent Latino leaders to share their personal stories of overcoming obstacles to achieve success. 
The Antonio Villaraigosa Leadership Award is presented to a mayor from a city with a significant Latino population who has exhibited an outstanding commitment to bringing diverse communities together.
Antonio Ramón Villaraigosa served as the 41st Mayor of Los Angeles from 2005 to 2013. Before becoming mayor, he was a member of the California State Assembly (1994–2000), where he served as the Democratic Majority Leader (1996–98), and the Speaker of the California State Assembly (1998–2000).
Gloria began his career at San Diego County's Health and Human Services Agency. He then went on to serve as District Director for United States Congresswoman Susan A. Davis. In 2008, Gloria was elected to the San Diego City Council. In 2016, he ran and was elected to the California State Assembly to represent the 78th Assembly District.
While serving in the Assembly Gloria went on to become the Assistant Majority Whip and eventually Majority Whip. Then in 2020 he was elected Mayor of San Diego, making history across a spectrum of significant firsts as in addition to being the first openly gay person to lead the city, Gloria, "the son of a hotel maid and a gardener"  became the first person of color to occupy the Mayor's chair. He is a third-generation San Diegan of Filipino, Native American, Puerto Rican, and Dutch descent.
In a coronavirus pandemic affected zoom-style virtual inauguration ceremony, presided over by the President pro Tempore of the California State Senate Toni Gayle Atkins, Gloria was sworn in as the 37th mayor of the City of San Diego on Thursday, December 10, 2020 before the San Diego City Council.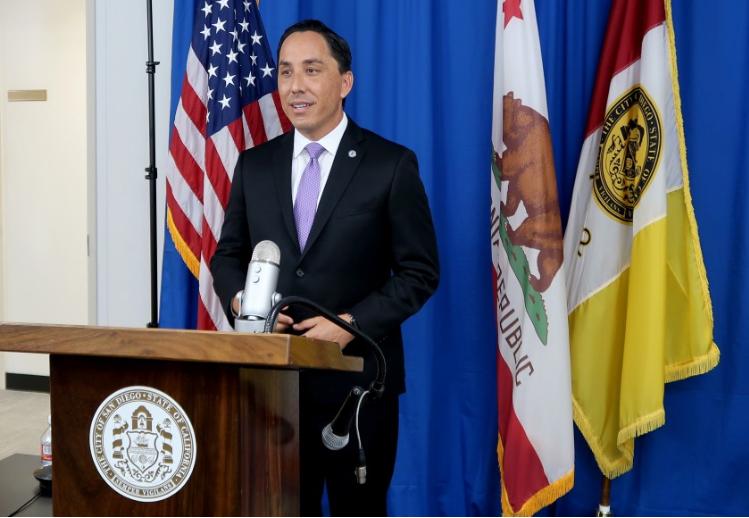 "Getting an award in Mayor Villaraigosa's name is really meaningful to me," Gloria told the Blade. "I was the nerdy kid who would watch C-SPAN and read the newspaper when I was young. I was very aware of Mayor Villaraigosa and his service leading his city that is just a few hundred miles north from where I grew up here in San Diego. There is a saying that if you haven't seen it you can't be it. The fact that I had this charismatic and energetic leader of a city not too far away meant that I could identify with him. He and others like him created that opportunity for me to see what I was interested in trying to become in terms of a public servant, and so it feels in someway poetic to receive this award."
Receiving an award that celebrates diversity and inclusion is particularly poignant for the Mayor, as he feels that while San Diego has an incredibly diverse population, inclusion in its political sphere is only just starting to turn a corner for the better. 
"I hold a sanction to being the first person of color elected mayor of my city," said Gloria. "I was elected in 2020 I think that's somewhat remarkable when you consider that San Diego is a very diverse city we are a border city we literally lie on the US Mexican border. We are on the pacific rim, and yet no one has broken this barrier until I was given the opportunity to do so just two years ago."
Much as he was inspired by LA's Mayor Villaraigosa in his youth, Gloria hopes that that he can serve as an inspiration to the next generation of diverse leaders. 
"People like myself who are given this opportunity have to stay strong. you have to remember you are not there on your own behalf. You are there on behalf of a whole community. Some may look up to me the way I looked up to Mayor Villaraigosa if I am able to show people what a person of color can do leading the 8th largest city in the country. It is a challenge, but it is also an opportunity. My friend and mentor, Vice President Harris, always says that you may be the first to do some thing, but you should not be the last. That is my goal."
"I love San Diego," said Gloria. "I was born and raised here. I am a third generation San Diegan. I love this town, and I was taught that it was my responsibility to leave it better than I found it, and so I've chosen to spend my entire career serving this community in the county of San Diego, as congressional aide as a council member, as a state legislator, and, now, as a mayor."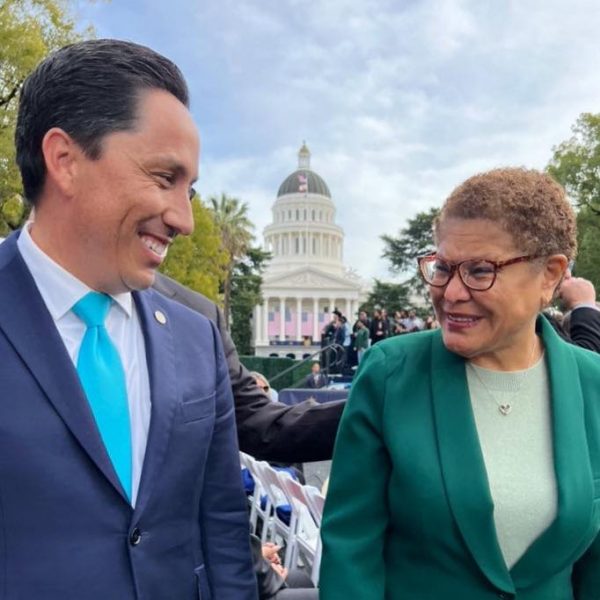 The lesson of leaving something behind better than you found it comes from the teachings of Gloria's parents he tells the Blade.
"My parents were blue-collar folks," recalled the Mayor. "When I was growing up, my mom was a hotel maid and my dad was a landscaper. These two hard-working, modest people didn't have generational wealth or the financial ease to help us. They just had good humble values that they tried to instill in me and my brother."
Gloria recounted a story from his childhood where his parents' moral compass inadvertently lead him to his political career.
"Growing up, we often didn't have a car. We had to borrow other people's cars. Obviously, we didn't have enough money, and I can remember vividly having to wash those cars and fill them with gas and having to get the buckets and sponges and soap and water. That all has expense attached to it, and so I said, 'If we are borrowing cars because we don't have money, then why are we spending money on washing them and filling the tanks up with gas?' The answer that my parents gave us was, 'This is what we have to do. We are borrowing these cars and we can't return them dirty or with an empty tank.' This left an impression on me. I don't think my parents intended it this way, but it really was this admonition to get into public service.'
"Some people have to wake up every day and punch a time clock. I just have to wake up and make the city a better place. I think that's a wonderful mission and I feel grateful for this opportunity. That is why I do this work."