Janelle Monáe announced as Grand Marshal Icon at WeHo Pride
JoJo Siwa will be honored as WeHo Pride's Next Gen Icon. Siwa is a global superstar, entrepreneur, singer, television and film star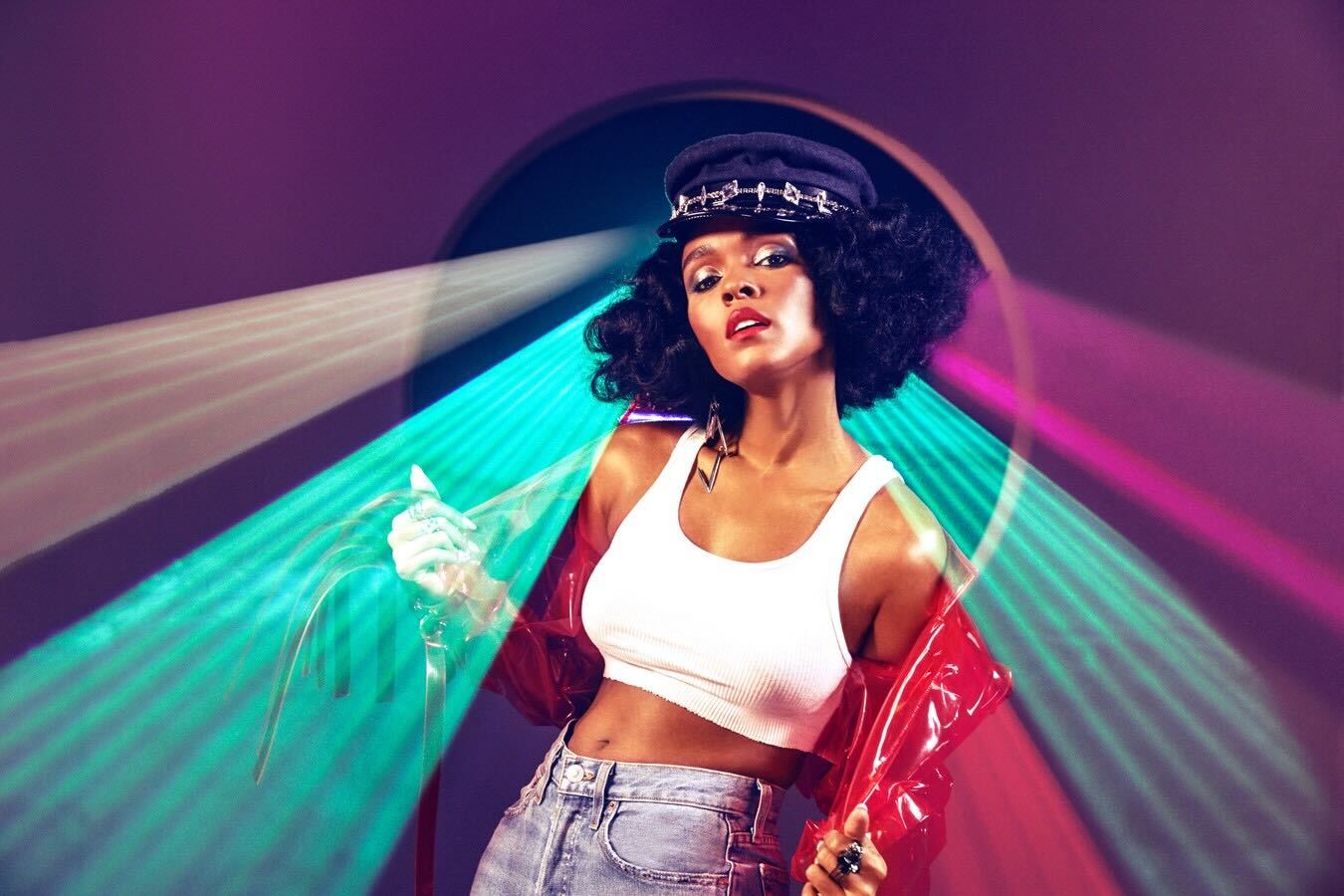 WEST HOLLYWOOD – The resume for Janelle Monáe continues to expand. The entertainer, who identifies as non-binary and is an acclaimed actor, author, rapper, singer, songwriter, and widely considered one of the most beautiful people in Hollywood, can now add Pride Grand Marshal Icon to their accomplishments.
Monáe will ride in the inaugural WeHo Pride parade as its grand marshal on June 5. The parade will begin at 12:00 p.m. on Crescent Heights Boulevard and head west along Santa Monica Boulevard to the City's Rainbow District.
Earlier this year. Monáe announced that she identifies as non-binary, saying, "That opens you up to fall in love with any beautiful spirit."
The singer's most recent album, 2018's Dirty Computer, was nominated for two Grammy Awards and carried to a GLAAD Media Award win for Outstanding Music Artist. They've also appeared in the 2016 Academy Award-winning best picture Moonlight, as well as the fact-based hit Hidden Figures the same year. Last month, Monáe's cyberpunk story collection, The Memory Librarian: And Other Stories from Dirty Computer, based on the popular album, was published.
Additionally, JoJo Siwa will be honored as WeHo Pride's Next Gen Icon. Siwa is a global superstar, entrepreneur, singer, television and film star, New York Times bestselling author and social media sensation. Last year, Siwa came out as pansexual to her millions of fans on social media and inspired a generation of young LGBTQ+ community members and their allies.
In a statement, City of West Hollywood Mayor Lauren Meister shared that "The City of West Hollywood is thrilled to be producing #WeHoPride for our community this year and our amazing icons – Janelle Monáe and JoJo Siwa – truly reflect the core values of our city." She added, "Pride celebrations have always been more than festivals or parades. Pride events give the diverse LGBTQ community a place to advocate for equality as well as a place to celebrate exactly who they are – exactly who they were meant to be."
Other parade participants joining include the West Hollywood Chamber of Commerce, Micky's West Hollywood, Free Mom Hugs, Raise a Child, Women's Equal Rights Legal Defense and Education Fund, Hamburger Mary's, Covenant House California, KTLA, Asian Pacific Gays & Friends, Project Angel Food, Jet Blue, Gay Men's Chorus of Los Angeles, AIDS Healthcare Foundation, Stonewall & West Hollywood Beverly Hills Democratic Clubs, DTLA Proud, Los Angeles LGBTQ Chamber of Commerce, Stache, The Abbey Food & Bar, Rocco's WEHO, Heart, and American Airlines.
Boys & Girls Club of Malibu encourages youth embrace diversity for Pride
"Pride is an opportunity to encourage youth to celebrate differences in others & themselves, as our differences- make the world so beautiful"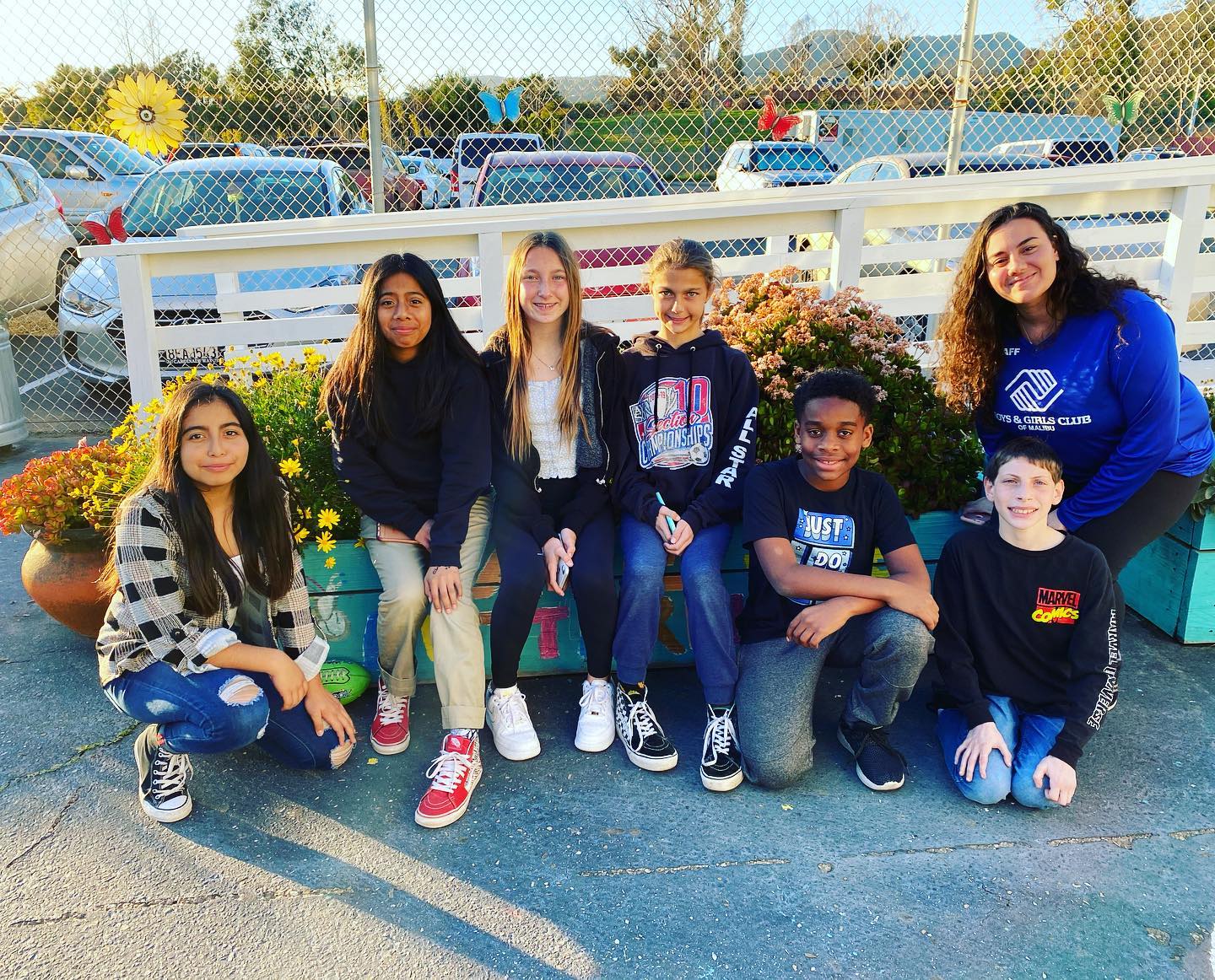 MALIBU, Ca. – Throughout the year, the Boys & Girls Club of Malibu (BGCM) is focused on programs that highlight the importance of inclusion of all people. But, during the month of June, BGCM Pride activities have encouraged Club youth to embrace diversity.
According to staff it is BGCM's objective to establish safe spaces and ensure that all are not just invited, but belong. Pride is both a joyful celebration and a serious reminder that all people deserve the same rights, regardless of how one identifies.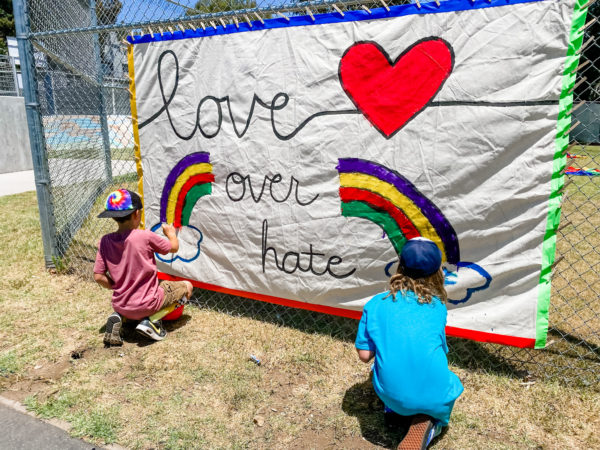 "Our youth have been participating in conversations around the importance of allyship. They are identifying and finding ways to rectify systematic disparities for those part of the LGBTQIA+ community, and encouraging others to have Pride in who they are and empowering themselves to be advocates for others," said Tyler Hawkins, Diversity, Equity and Inclusion Director of Boys & Girls Club of Malibu. "Pride is an opportunity to encourage youth to celebrate the differences in others and themselves, as our differences are what make the world so beautiful."
Pride Month Programming at Boys & Girls Club of Malibu includes:
"Fireside chats" talking about how to define and discuss what pride is and explain why we celebrate. Children are encouraged to think about who they are as a person and find pride in who they are. The goal is to teach the youth about acceptance and love for all people.
Club kids participated in art projects related to Pride, such as creating their own flags which could be in any color or design that resonated with them and they wrote at least one thing on each line that they are proud of themselves about.
Club youth also had the opportunity to participate in a reading of "Love Makes the Family" by Sophia Beer. The book talks about how families look different and how we all come from different backgrounds, and we should embrace what makes us unique.
Club teens also learned how to advocate for those in the LGBTQIA+ community and researched the different ways that can be done. The students were provided with information about how the LGTBQIA+ community are impacted negatively by limited access to resources, discrimination, stereotypes and more, and then students created posters to advocate for LGBTQIA+ rights and discussed how they can address issues for that community.
Pride Month at BGCM wrapped with a celebration for the kids to feel proud about who they are as individuals. They dressed up in whatever makes them feel good about themselves and listened to music, danced and enjoyed some colorful shaved ice.
The Boys & Girls Club of Malibu also has a clinician-staffed Wellness Center that has helped many Club youth and their families. Since 2017, the BGCM Wellness Center has served 5,000+ individuals and families, at no cost. The Center provides services such as mental health counseling, trauma-informed case management, social and emotional learning, healthcare assistance, parenting support groups, student workshops and much more. Any member of the Malibu community can access the Wellness Center – from students and teachers to senior citizens and commuters that work in Malibu, but don't have residency there. The Center's services are also offered in Spanish, which is crucial considering around 20% of its clients are Spanish speaking.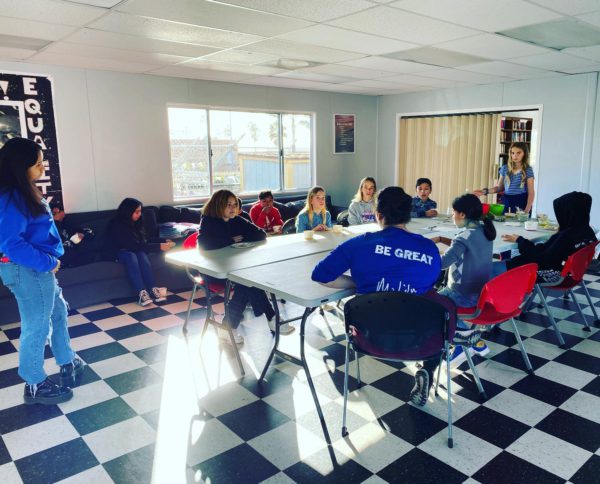 Four members of the Boys & Girls Club of Malibu expressed what this type of environment and learning programs meant.
"To me, Pride is celebrating who you are and feeling safe to come out," said Briana L., 7th grade. A fellow 7th grader, Delilah M. said, "It's important to uplift people with diverse identities to make them feel safe and included in their community."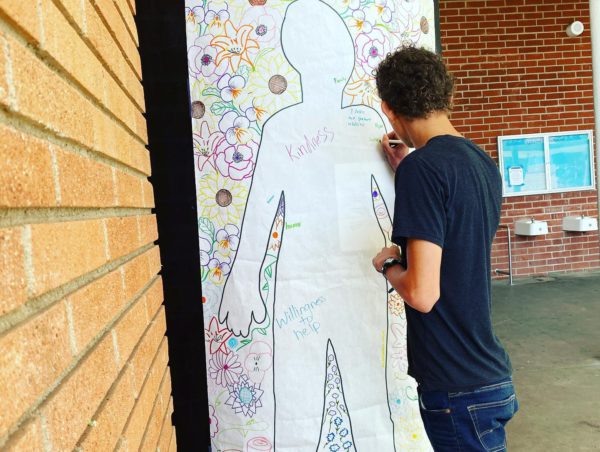 Older students such as Emily P., a high school junior and high school senior Aiza R. noted the impact on their lives and others. "To me, Pride means being happy that you can express who you are. It's important to uplift people with diverse identities because many have been oppressed for so long, so it's important to take time to celebrate uniqueness and recognize precious struggles," said Aiza.
Emily chimed in saying, "Pride means being proud of who you are. Uplifting people from diverse backgrounds is important because it breaks down barriers and creates opportunities for relationships that can help people grow and be who they are."
South American LGBTQ+ activists mark Pride Month
The Movement for Homosexual Integration & Liberation & Fundación Iguales in Chile organized a demonstration- 100,000 people participated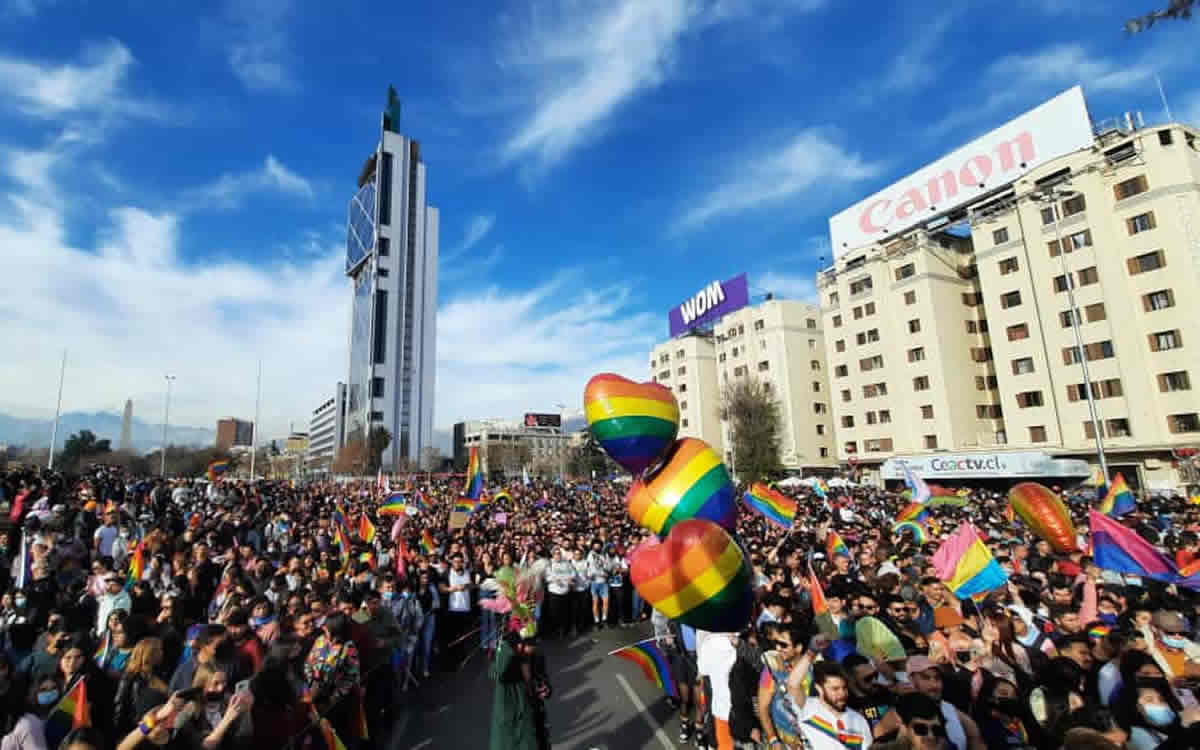 SANTIAGO, Chile – Activists in Chile and across Latin America on June 25 took to the streets to celebrate Pride Month.
The Movement for Homosexual Integration and Liberation (Movilh) and Fundación Iguales in Chile organized a demonstration in Santiago, the country's capital, in which more than 100,000 people participated. March organizers demanded the repeal of Article 365 of the Chilean Penal Code that criminalizes same-sex couples.
Movilh member Felipe Castillo explained "Article 365 of the Penal Code stigmatizes and discriminates against young homosexuals, as it sets 18 years as the age of sexual consent, when for heterosexuals it is 14 years."
The U.N. Committee on the Rights of the Child has asked Chile to repeal Article 365. The country has committed to eliminate the law in an agreement it signed with Movilh in 2016 before the Inter-American Commission on Human Rights.
Chile's marriage equality law took effect on March 10, the day before President Gabriel Boric took office. 
New Colombia president a sign of hope for LGBTQ, intersex activists
LGBTQ and intersex activists in Colombia are looking forward to what will be a new political era after former Bogotá Mayor Gustavo Petro won the second round of the country's presidential elections on June 19. Petro, along with his running mate, Vice President-elect Francia Márquez, who will be the country's first vice president of African descent, will be the first leftist executives in Colombian history.
A source in Bogotá, the Colombian capital, told the Washington Blade that Petro during the campaign pledged to fight violence and discrimination based on sexual orientation and gender identity and to implement policies "for the reaffirmation of gender identities and sexual orientation without barriers for all non-binary people and transgender people in Colombia."
Manuel Velandia, a long-time Colombian LGBTQ and intersex activist who organized the country's first demonstration in support of queer rights 39 years ago, told the Blade that authorities sent a contingent of 100 police officers and "we — 29 gay men, two lesbian women and a transsexual woman — marched."
"The march could take place because in Colombia it was a crime to be homosexual and we achieved the decriminalization of homosexuality in the Penal Code," said Velandia.
Thousands of people took to the streets of Bogotá on June 25 to demand a nationwide LGBTQ and intersex strategy "as a measure to guarantee the rights of this population, combat discrimination based on sexual orientation, gender identity and expression, and sexual characteristics (OSIEGCS), and eliminate the barriers that persist for the materialization of the rights acquired by judicial means, according to national and international human rights standards."
Velandia explained to the Blade that activists are "writing a document of what we expect from the next government from president's inauguration and during the first 100 days."
"We now are focusing on the most priority issues," said Velandia. "We think that a law that comes out of a ministry is not as important as a national law passed by Congress."
Additional Pride marches will take place in Bogotá in the coming days.
Peruvian activists hold country's largest-ever Pride march
The largest Pride march in Peru's history took place on June 25 in Lima, the country's capital.
"It has been the largest march in the 20 years of history of this massive activity," activist Jorge Apolaya told the Blade. "[It was a] joyful rebellion, as we call it."
Apoyala pointed out activists took to the streets because "it is necessary" for Peru and President Pedro Castillo's government to act on "the demands of the LGBT population, the gender identity law, the equal marriage law that are pending before respective committees in the Congress of the Republic and generate the necessary discussions so that they can be debated."
According to the activist, "the country continues to remain at the back door with respect to respect for LGBT human rights in the world, but not even in the world, but at the Latin American level."
Protests prompt cancellation of many Ecuador Pride events
Protests that have taken place across Ecuador for more than two weeks prompted activists to suspend most activists and demonstrations in favor of LGBTQ and intersex rights that had been scheduled to take place this month.
"There are seven Prides that have already been suspended out of those that were scheduled," Diane Rodríguez, a prominent Ecuadorian activist, told the Blade.
Rodríguez noted two marches in the cities of Santo Domingo and Loja were able to take place on Saturday.
Roe ruling outrage marks NYC Pride
Tens of thousands protested Roe ruling on Friday night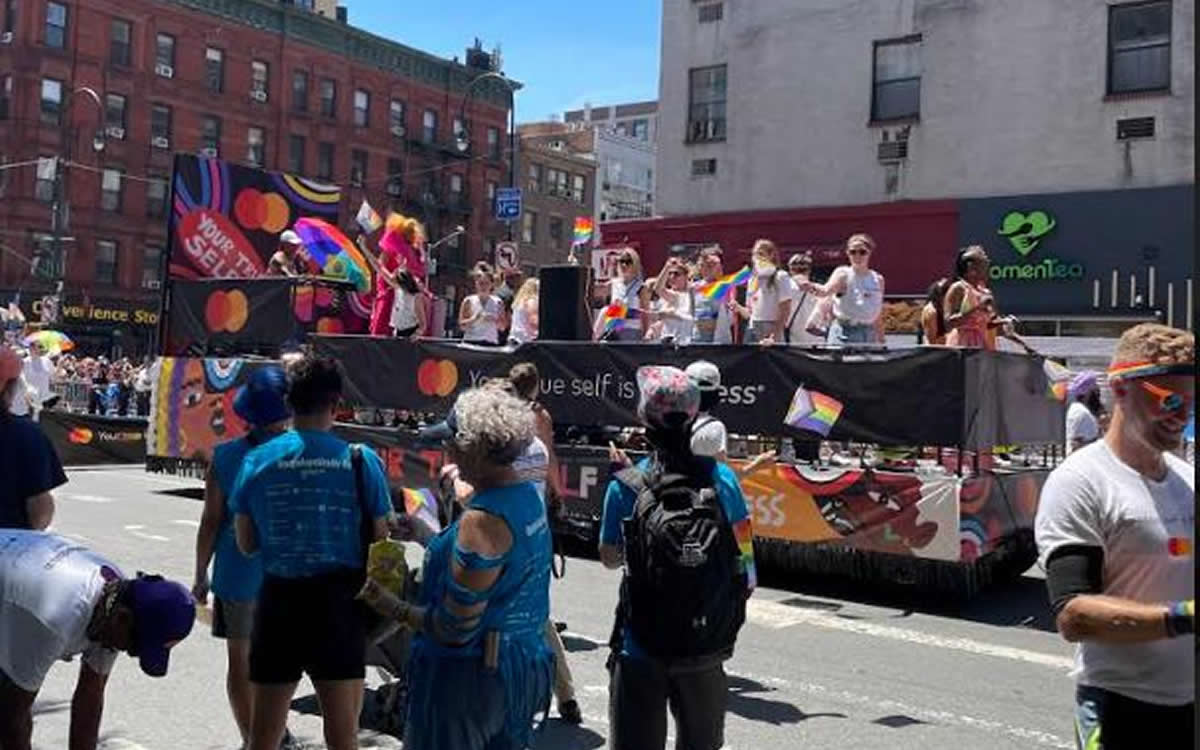 NEW YORK — New York City Pride, one of the largest Pride celebrations in the world, rang in the weekend with equal parts celebration and protest. 
Although the annual Pride march was on Sunday, the entire weekend was filled with an outpouring of public anger in the wake of the U.S. Supreme Court's decision to overturn Roe v. Wade.
Protesters took to the streets of Manhattan on Friday with an estimated 17,000 people gathering to protest the ruling, which made abortion imminently illegal in roughly half of states. At least 25 people were arrested at the Friday night protests, which spread from Washington Square Park through Midtown to Bryant Park.
In light of the Supreme Court's landmark decision — which advocates say will harm members of the LGBTQ+ community — NYC Pride announced that Planned Parenthood would kick off Sunday's Pride march as the first group to walk. In their statement, NYC Pride said that "[The Supreme Court's] dangerous decision puts millions in harm's way, gives government control over our individual freedom to choose, and sets a disturbing precedent that puts many other constitutional rights and freedoms in jeopardy." 
"As millions gather for LGBTQIA+ Pride this weekend in New York City and cities across the country, our voices will be heard — for the LGBTQ people impacted and the millions with whom we stand in solidarity," read the statement. "Pride was born of protest and will always be a space to fight injustice and discrimination. Join us as we advocate for bodily autonomy at this year's NYC Pride March."
In addition to the march; NYC Pride had a full slate of Pride programming during the week leading up to it, including Pride Island at Governor's Island, Youth Pride and a human rights conference. Queer clubs and bars throughout the city hosted various Pride-themed events throughout the weekend.
NYC Pride was not the only organization mobilizing this weekend.
Reclaim Pride NYC hosted a "Queer Liberation March for Trans and BIPOC Freedom, Reproductive Justice, and Bodily Autonomy," in partnership with pro-choice groups and community organizations.
"The [Queer Liberation March] is the annual people's protest march without corporate funding; corporate floats; politicians' grandstanding; or police control or involvement," said the Reclaim Pride Coalition.
Although Pride originated from a moment of violent tension between police and LGBTQ+ people at the Stonewall Inn, officers on Sunday carefully patrolled the entire NYC Pride march route. When the apparent sound of gunshots nearly sparked a stampede in Washington Square Park during the parade, the New York Police Department said there were "no shots fired," later confirming that the sounds were due to fireworks being set off at the park. 
The Washington Post noted fears of violence against the queer community circulated at Pride celebrations across the country.
Police also responded to reports of a shooting at San Francisco Pride, although no suspects or witnesses were found. In light of the epidemic of gun violence — from last month's elementary school shooting in Uvalde, Texas, to the massacre at the Pulse nightclub in Orlando, Fla., in 2016 that left 49 people dead — a fear of active shooters and widespread public anger at the prospect of less rights characterized Pride's usually jubilant atmosphere.