Lil' Kim headlines WeHo Pride's OUTLOUD Festival & a star is born again
Lil' Kim, Los Angeles Blade's WeHo Pride Guide cover girl, lived up to the name of the Festival during her performance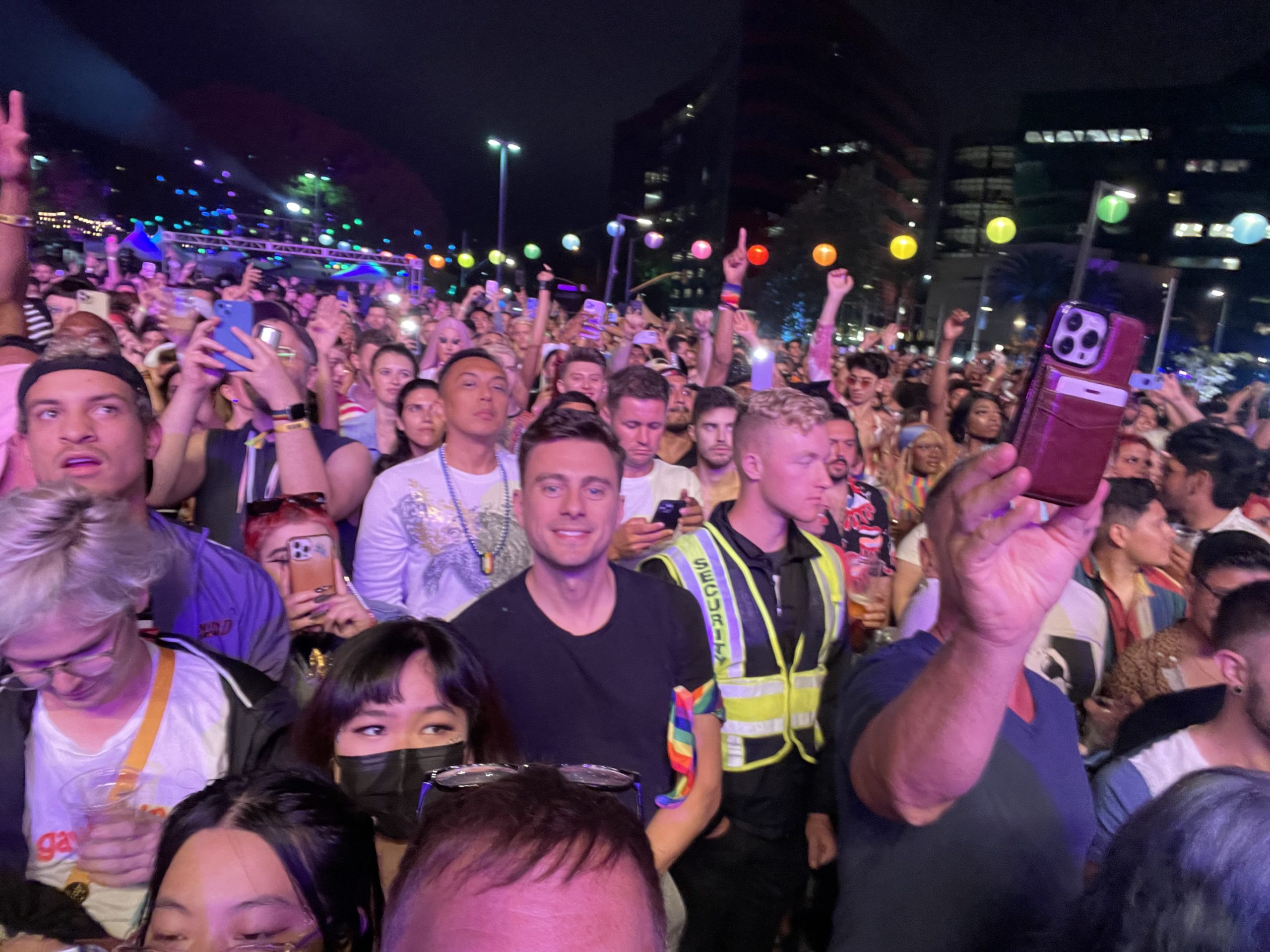 WEST HOLLYWOOD – Lil' Kim, the Queen Bitch, is back and this time she's gonna be on top.
That's the only possible takeaway after what happened last night on the stage of WeHo Pride's OutLoud Festival.
Lil' Kim, Los Angeles Blade's WeHo Pride Guide cover girl, lived up to the name of the Festival, revealing a whole new multi-dimensional kaleidoscope of determined rawness, transfixing what was by far the largest Pride kickoff night West Hollywood has ever seen, a crowd of more than 40,000 people.
For more than an hour, Lil' Kim and her Brooklyn band of gender queer performers, pranced and danced and shined, their energy bouncing off a crowd awash in the pastel glow reflected by electricity themed jumbotron lipstick pink graphics.
And her message struck an anthem-like chord with the cancel-culture Gen Z, "take no shit" generation that turned out to watch her perform.
She sang her top hits, replete with costume changes that included her iconic crown and revealing sheer tights that proudly featured her beautiful hourglass full-shapliness.
She took the audience on a trip from the 90s through today, with her line-up set reflecting a current modern, sexy, out, loud and proud boldness, defiant and Black. From 'How Many Licks' to 'Lady Marmalade,' 'Jump Off,' to 'Lighters Up,' Lil' Kim seemed headed somewhere, like she knows her star is rising.
But it was when the announcer said "Put your middle fingers in the air" that she cemented her bond with an audience that was already way ahead of the game.
"If you did it on 'em
Shitted on 'em, I'm just pissin' on 'em
Spittin' on 'em
Put your middle fingers in the air if you did it on 'em
I just shitted on 'em"
To some, lyrics like that may be mystifying or vulgar, but the gender queer younger crowd is not dumb. They see what's coming and they are ready to fight back.
Brooklyn resident Jermain Samuels, 28, came to West Hollywood last night "for the first time in two years" and told the Los Angeles Blade that "We know we are about to face a huge political fight after 2 years of this fucking pandemic and we ain't having it," he said with tears welling up in his eyes as little Kim's show was ending.
"Those lyrics are everything. To me, the message is don't let anyone take anything away from you and that's just what we need to hear right now. It looks like the Supremes are hell bent on that and we won't take it."
Others didn't see any politics at all. A 47-year-old woman from Sao Paolo, Brazil, said "she's just brilliant on stage. She either had too much Botox or she's shocked that she has found her stride again." She added that and a friend had flown back to LA just to see Lil' Kim perform, lured by ads on Instagram and, she claimed, Los Angeles Blade and LA Times. When asked if she thought it was worth it, she started pointed back to the stage and joined the audience in singing along to "Voulez Vouz Couche Avec Moi."
Parker Jackson, 21, they/them, from Santa Monica, said the event was their first Pride experience.
"I was living at home and had just come out when Covid hit, so I'm a virgin to all this and so relieved to be out living my life." When asked if they found a message in Lil' Kim's music they said "the joy is what I hear. She's just so sure and powerful and it makes me want to bottom for her, just kidding. I think she has a message, yes! It's resilience.
They pointed at Lil' Kim on stage and started singing along as she broke out into full Diana Ross mode:
"'I'm coming out, I want the world to know, Got to let it show. There's a new me coming out. And I just have to live. And I wanna give. I'm completely positive."
"That's right," they shouted, "That's right. This is who I am," a reference to a Lil' Kim anthem.
You could see it on the faces of the mostly 20 something, very gender-queer and mixed race crowd, perhaps the most diverse this reporter has ever seen in Los Angeles. Their joy was as much a feeling of liberation in being able to assemble again as it was admiration for a much loved performer. The atmosphere was certainly one of empowerment.
Lil' Kim knows her audience and she loves them right back, telling Los Angeles Blade's Jeremy Kinser "I just feel like family when I'm performing for a mainly LGBTQ crowd," the rap superstar, whose songs like "Crush on You," and "Lady Marmalade" have become anthemic songs to the community, says. "It just feels like I'm so at home and with family and they're with me all the time, you know what I mean?"
The 47 year old, 25 year old looking Kim appears to be headed to stratospheric stardom, with headliner Pride turns on both coasts in 2022: she was just named headliner of NYC Heritage of Pride Pride Island on Jun 26, 2022 in Manhattan.
But after tonight, it's clear Lil' Kim's star will rise higher than it ever has.
The Queen Bitch is back.
Long Beach Pride parade & festival July 8th-10th
The theme is 'Many voices-one spirit, marking three decades of the annual third largest Pride in California celebrating the LGBTQ+ community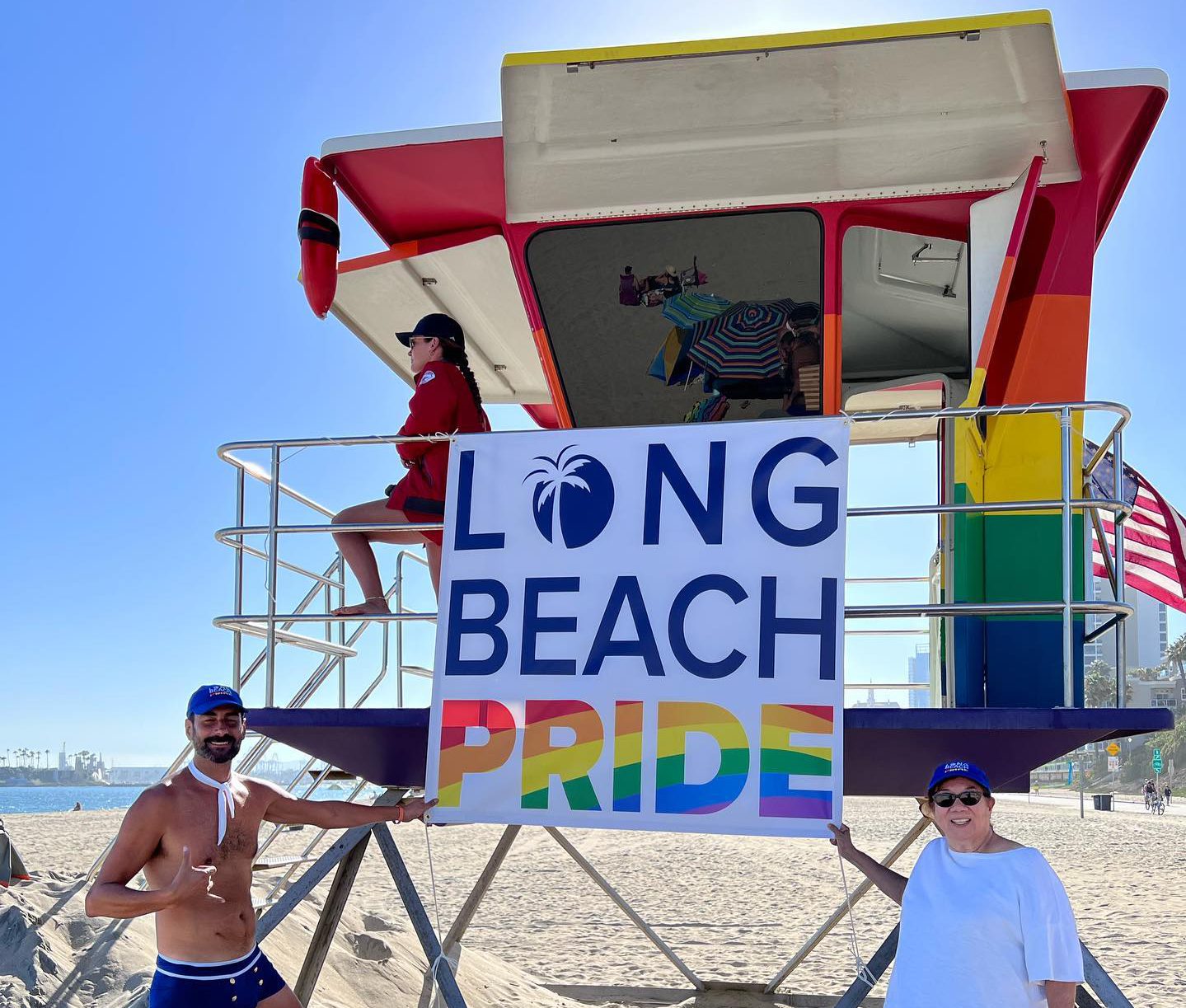 LONG BEACH – This weekend marks the in-person return of Long Beach Pride after the coronavirus pandemic had halted previous celebrations. The celebration's theme this year is "Many voices-one spirit," marking three decades that the annual three-day festival, parade and teen pride- the third largest Pride festival and parade in California, celebrates the LGBTQ+ community.
This year, in addition to the stages and musical entertainment, organizers will be creating multiple activations and attractions encompassing the diversity and interests of Long Beach's LGBTQ+ community.
Elsa Martinez, the president of the Board of Long Beach Pride was a guest on KTLA's Morning News Thursday to discuss the upcoming weekend festival which kicks off Friday.
For more information visit https://longbeachpride.com/
Hundreds attend 4th annual South LA Pride celebration
Hosted by Los Angeles City Councilmembers Marqueece Harris-Dawson & Herb Wesson, this year's family-friendly celebration was a "Pride Picnic"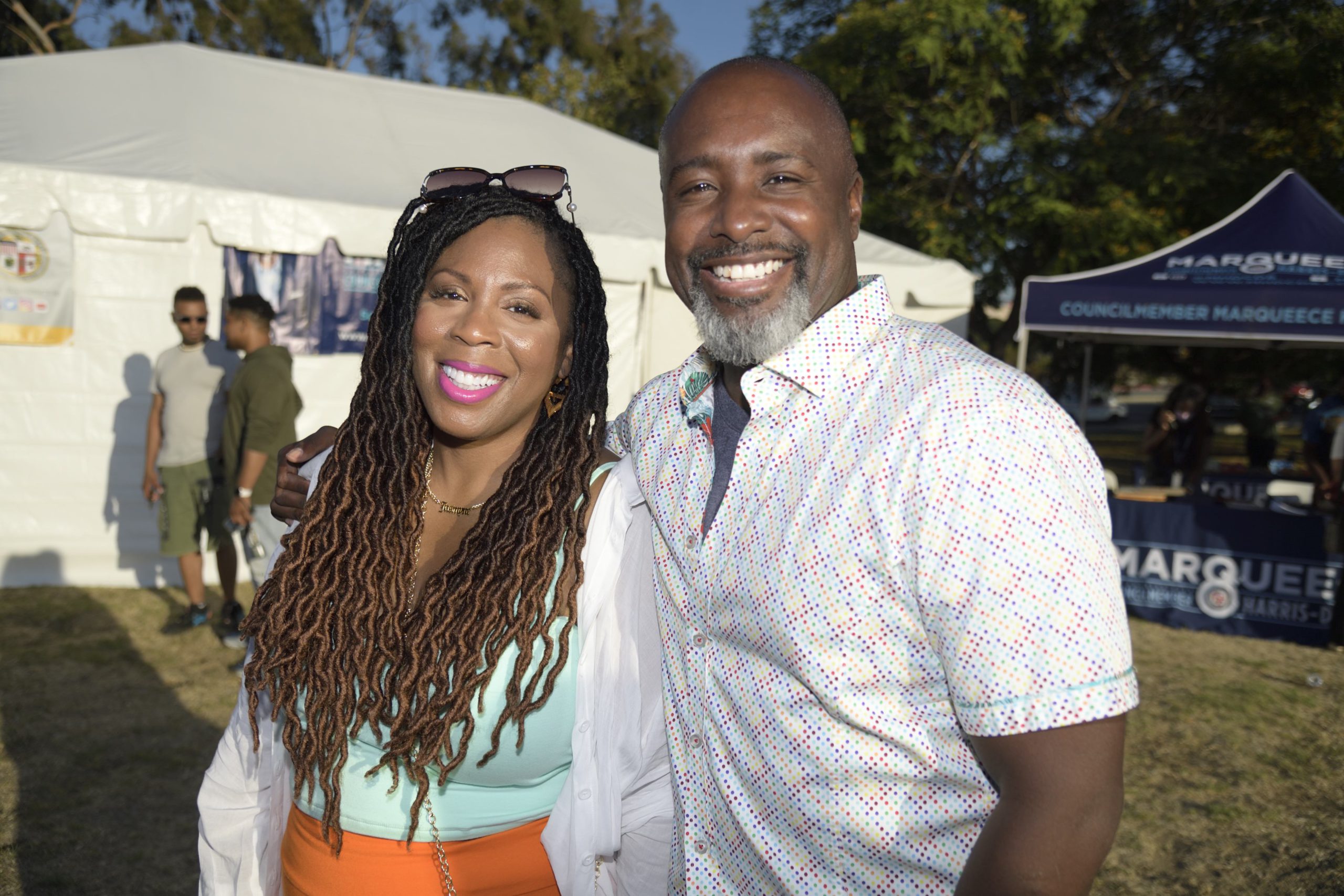 LOS ANGELES – Hundreds attended the 4th annual South LA Pride celebration on Jul. 1 at Norman O. Houston Park in Baldwin Hills.  Hosted by Los Angeles City Councilmembers Marqueece Harris-Dawson and Herb Wesson, this year's family-friendly celebration was a "Pride Picnic" meant to bring together South LA's LGBTQ community and their allies for a culturally relevant pride celebration.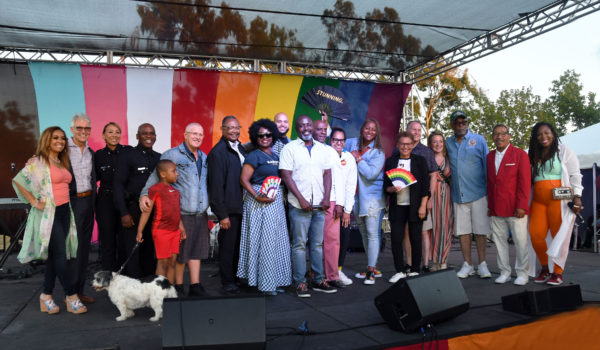 In addition to Harris-Dawson and Wesson, this year saw the most Black elected officials ever at a pride celebration in Los Angeles including Congresswoman Karen Bass, Supervisor Holly Mitchell, Senator Sydney Kamlager, and more.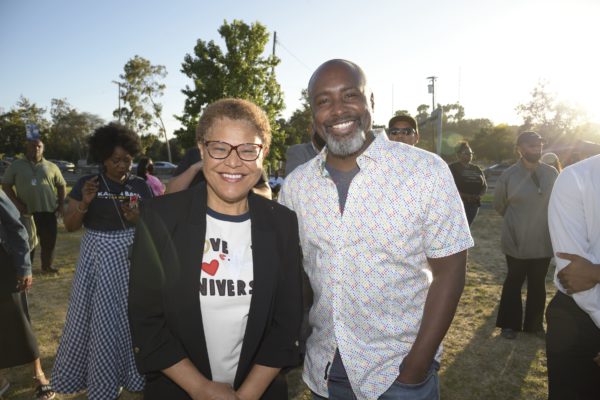 Journalist and advocate Jasmyne Cannick chaired the planning committee which included a host of community organizations.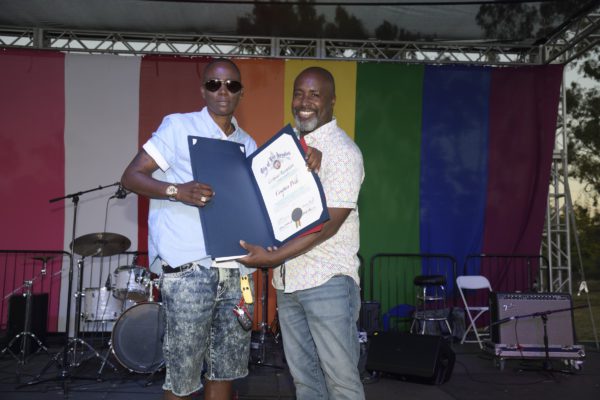 The 2022 South LA Pride Community Picnic was sponsored in part by Community Coalition, Providence, FOX, AEG, and the LA Civil + Human Rights and Equity Department.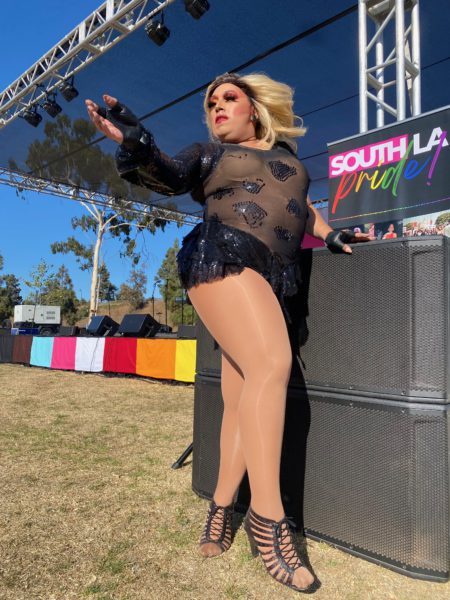 For more information, please visit southlapride.com.
EN VIDEO: Marchas del orgullo LGBTQ+ en Colombia
Se realizaron celebraciones en Bogotá, Medellín y Pereira