Newsom announces former San Francisco First Lady Gina Moscone died
"Gina learned about the assassination on the car radio- To this day his mother keeps her grief mostly to herself, rarely talking about it"
SAN FRANCISCO – On the morning of Nov. 27, 1978 the typically frenetic pace of the Moscone household was even more pronounced as Christopher, his brother Jonathan and sisters Jenifer and Rebecca were getting ready for school while father George was running late to get to his office.
Overseeing the bustle was George's devoted wife Gina quietly fixing breakfast and prodding the mayhem associated with teenagers and family members along.
Little did anyone in the Moscone home realize that in just a few short hours life was going to take an abrupt and terrible turn as George, who happened to be the Mayor of the City of San Francisco, would be assassinated in his office by former San Francisco Supervisor Dan White.
George Moscone with Supervisor Harvey Milk died in a hail of bullets, dying separately in their offices on the second floor of City Hall. Milk, an openly gay man and Moscone an ally of the LGBTQ+ community had forged political bonds that proved to be beneficial to the City's LGBTQ population.
In an interview with the San Francisco Chronicle's web portal SFGate published Nov. 23, 1998, twenty years after the murders, Christopher Moscone spoke about the effect of the events had on his mother and family.
For Christopher, his brother and his sisters, it was the end of one life, and the beginning of another.
Like his siblings, Christopher divides his life into two parts. The first part is until he was 16. When his dad — a St. Ignatius all-city basketball star in his day — played basketball with him, made him drink a raw egg, milk and coffee before games, flattened his hair in the morning with the water-and- comb technique, left him notes on the breakfast table with pointers about his game.
"He had a passionate love for us. He was always kissing us on the cheek, wanting us to kiss him, always embracing us — even when we had friends over and it could be embarrassing. . . . It seems like a lifetime ago."
Then there is the second part of his life — after the killing. His mother, Gina, and the mayor's mother, Lena, learned about the assassination on the car radio as they returned from a funeral. To this day, he said, his mother keeps her grief mostly to herself, rarely talking about it.
Gina Moscone's passage was announced by California Governor Gavin Newsom, a former Mayor of the City of San Francisco. No details were released but in a statement the Governor paid tribute to Mrs. Moscone:
"Jennifer and I are saddened to hear of the passing of Gina Moscone. San Francisco will long remember her as a charming, gracious First Lady and a Trustee on the War Memorial Board, a person who gave so much to the City she grew up in and loved so much. Those who knew her will also remember her as a loving mother who doted on her children, all while remaining a fixture in civic life in San Francisco even after the passing of her beloved husband, George. Our hearts are with the Moscone family today as they grieve their mother."
The Bay Area Reporter's Editor, Cynthia Laird wrote:
Gina Moscone died of cancer at age 91.
Ms. Moscone served for many years on the War Memorial Board, which oversees the management of the War Memorial Opera House, the War Memorial Veterans Building, Louise M. Davies Symphony Hall, and other nearby landmarks. Thomas E. Horn, a gay man and former publisher of the Bay Area Reporter who serves on the board, said he would miss his good friend.
"Gina was a dear friend for more than 40 years," Horn wrote in an email. "We would go to the opera or ballet and then go to the gay bars on Polk Street. She was full of life. Always happy. Ever vivacious. I will miss her dearly, both as a War Memorial colleague and a best friend."
Gay state Senator Scott Wiener (D-San Francisco) paid tribute to Ms. Moscone on Twitter.
"Gina Moscone was a great San Franciscan & fantastic human being," Wiener wrote. "Her passing is a major loss for our community. Rest In Peace, Mrs. Moscone."
Gina Moscone was a great San Franciscan & fantastic human being. Her passing is a major loss for our community. Rest In Peace, Mrs. Moscone.

— Senator Scott Wiener (@Scott_Wiener) June 8, 2022
The Moscones had four children. One of their sons, Jonathan, is a gay man whom Newsom recently appointed director of the California Arts Council, as the B.A.R. previously reported.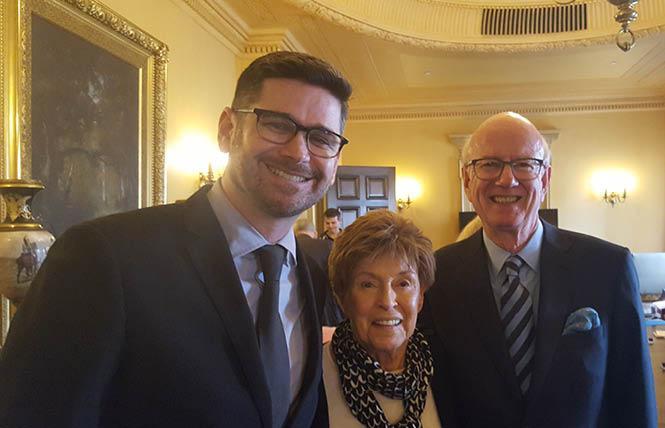 House Speaker Pelosi's husband in hospital after assault
The assault comes less than two weeks before the Nov. 8 midterm elections, in which control of the House and the Senate is at stake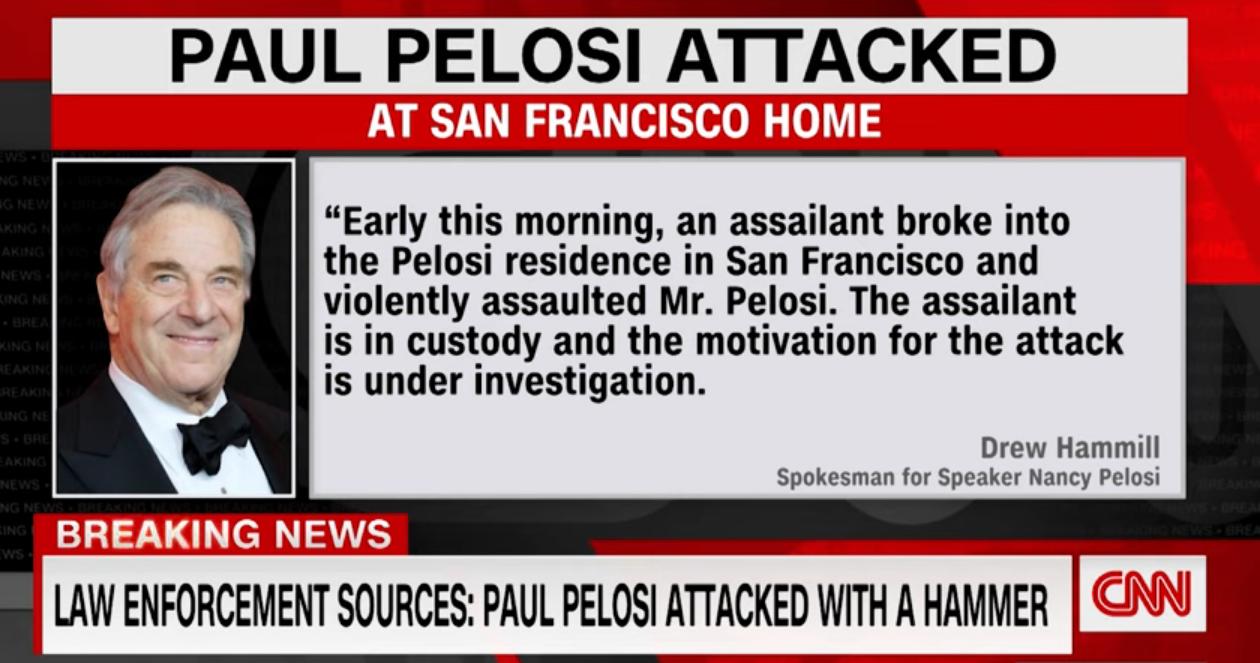 SAN FRANCISCO – The 82-year-old husband of U.S. House Speaker Nancy Pelosi is in hospital after being seriously injured in an home invasion early Friday morning. Paul Pelosi is expected to make a full recovery the Speaker's office said in a statement.
He was admitted to Zuckerberg San Francisco General Hospital for his injuries, the hospital confirmed. Pelosi underwent what officials described as successful surgery to repair a skull fracture and injuries to his right arm and hands after he was seriously wounded in the attack.
San Francisco Police Department (SFPD) spokesperson Sergeant Adam Lobsinger said that at around 2:27 am, uniform SFPD officers responded to the 2600 block of Broadway for a home break-in. During the incident an 82 y/o male was attacked and that a suspect was taken into custody.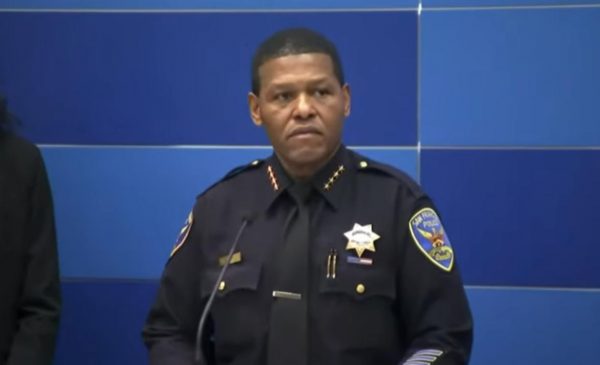 UPDATED 1130AM Pacific: SFPD Police Chief William Scott told reporters at a press briefing [that] "The motive for this attack is still being determined," said Scott. The suspect the chief said is 42-year-old David Depape who has been charged with attempted homicide, assault with a deadly weapon, elder abuse and other charges.
"Our officers observed Mr. Pelosi and the suspect both holding a hammer," Scott said. "The suspect pulled the hammer away from Mr. Pelosi and violently assaulted him with it. Our officers immediately tackled the suspect, disarmed him, took him into custody, requested emergency backup and rendered medical aid."
CBS NEWS BAY AREA:
Speaker Pelosi was in Washington D.C. along with her Capitol Police protective detail which the Capitol Police, responsible for protecting Congress, said it was working with the FBI and the SFPD on the investigation.
Speaker Pelosi, who is third in the line of succession to the president, had just returned this week from a security conference in Europe and is due to keynote the Human Rights Campaign annual national dinner Saturday evening in Washington with Vice President Kamala Harris.
Her spokesperson Drew Hammill told the Blade that she has cancelled her appearance.
"The speaker is no longer able to attend and has sent her regrets," said Hammill.
CNN reporting that the suspect who attacked Paul Pelosi while breaking into the home was shouting "Where is Nancy, where is Nancy?"

— philip lewis (@Phil_Lewis_) October 28, 2022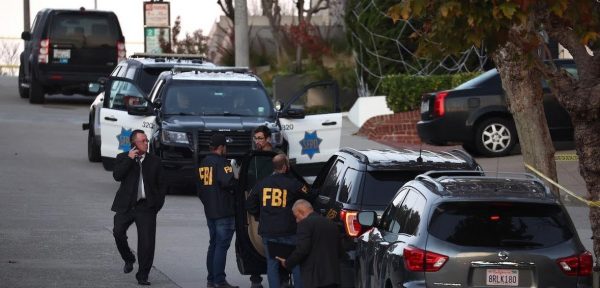 President Joe Biden called Pelosi on Friday morning to express his support, according to White House spokesperson Karine Jean-Pierre. The White House also released a statement from President Biden:
"The President is praying for Paul Pelosi and for Speaker Pelosi's whole family. This morning he called Speaker Pelosi to express his support after this horrible attack. He is also very glad that a full recovery is expected. The President continues to condemn all violence, and asks that the family's desire for privacy be respected."
California State Senator Scott Wiener who represents San Francisco and California Governor Gavin Newsom released statements regarding the attack:
"This attack is terrifying, and the direct result of toxic right wing rhetoric and incitement against Speaker Pelosi and so many other progressive leaders. Paul Pelosi was brutally attacked for being married to one of the strongest Democratic leaders in our nation's history. Paul is a fantastic person and I'm rooting for his recovery, said Senator Wiener.
"I've experienced firsthand how right wing political violence is on the rise in our country. The violence and threats that we as elected officials – and our families – face every single day badly damage democracy and must end. Words have consequences, and without question, the GOP's hate and extremism has bred political violence. We must hold accountable leaders and public figures who incite this violence," Wiener added.
"This heinous assault is yet another example of the dangerous consequences of the divisive and hateful rhetoric that is putting lives at risk and undermining our very democracy and Democratic institutions. Those who are using their platforms to incite violence must be held to account, Governor Newsom said.
"Our leaders should never fear for their safety and the safety of their families in serving the people they were elected to represent – not in their homes, not at the U.S. Capitol, not anywhere. Jennifer and I wish Paul a speedy recovery and send our thoughts to Speaker Pelosi and their family during this time," the governor added.
Republican Virginia Gov. Glenn Youngkin hours after the attack criticized Nancy Pelosi while campaigning for Congressional candidate Yesli Vega.
"Listen, I want to stop for a minute and — listen, Speaker Pelosi's husband — they had a break in last night in their house and he was assaulted," said Youngkin. "There's no room for violence anywhere, but we're gonna send her back to be with him in California. That's what we're gonna go do. That's what we're gonna go do."
Gov. Glenn Youngkin (R-VA) seems to joke about the assassination attempt on Speaker Nancy Pelosi while campaigning for GOP congressional candidate Yesli Vega:

"There's no room for violence anywhere, but we're going to send her back to be with him in California." pic.twitter.com/K3D7X8NEcM

— The Recount (@therecount) October 28, 2022
The assault comes less than two weeks before the Nov. 8 midterm elections, in which control of the House and the Senate is at stake, Reuters reported. Republicans have been campaigning on concerns about violent crime, as well as inflation and other quality-of-life issues.
The House Speaker has been a lightening rod for political attacks from the far-right as well as a frequent target for Republican criticism, which in this midterm elections cycle has prominently factored into GOP opposition adverts.
Paul Pelosi owns a San Francisco-based real estate and venture capital firm, was convicted of a misdemeanor charge of driving under the influence of alcohol after becoming involved in an auto accident in May, Reuters noted, adding that he was sentenced to five days in jail in Napa County, Calif.
The San Francisco Chronicle reported that SFPD officers are currently stationed outside the Pelosi residence in Pacific Heights, an upscale neighborhood of the city.
Breaking from CNN: