Out State Sen. Scott Wiener receives death threat, police investigate
This is another example of growing attacks on LGBTQ people around the country & are a direct result of hateful, anti-LGBTQ political rhetoric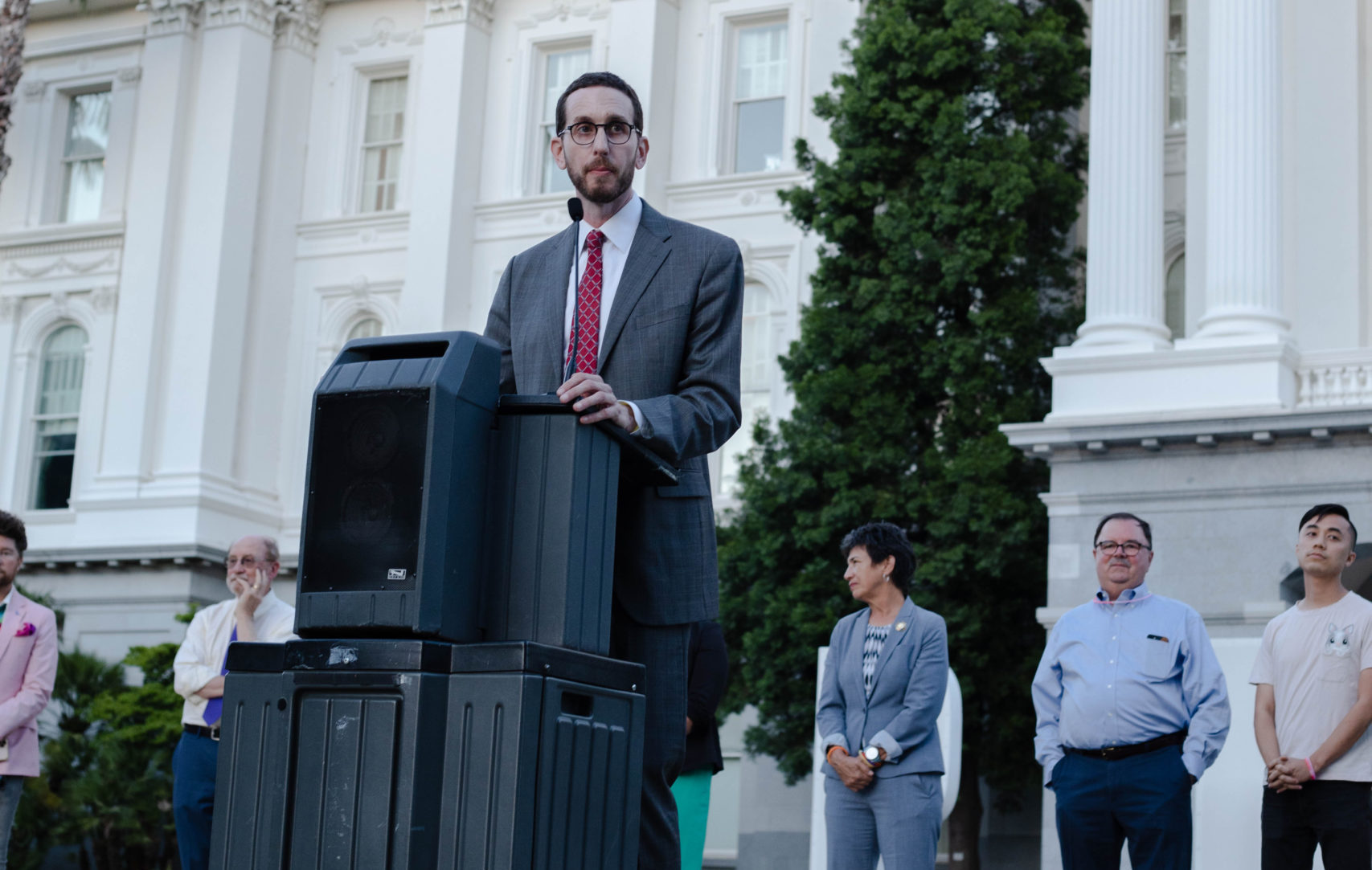 SAN FRANCISCO – Police executed a search of California State Senator Scott Wiener's San Francisco home Sunday and his legislative offices in Sacramento with bomb dogs after a senior staffer received a credible death threat targeting the openly gay Democratic lawmaker.
The threat against Wiener came during LGBTQ+ Pride month and on a weekend of threats of violence against the LGBTQ+ community. The threat was sent in an email to one of the senator's principal aides who in turn notified Wiener at which point the authorities were engaged.
WARNING: The following image's language is graphic: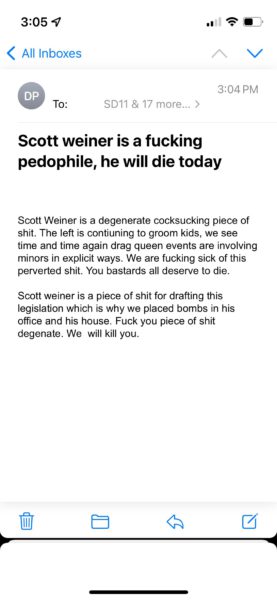 Both the San Francisco Police Department and California Highway Patrol are investigating the threat, the SFPD's public information officer Officer Kathryn Winters told the Blade.
"This is an ongoing investigation which is being handled by the California Highway Patrol and the San Francisco Police Department Special Investigations Division, and we work with agencies such as the CHP in response to incidents such as this," Winters said.
 "I've been getting death threats for years as a result of our work to advance the civil rights of LGBTQ people and people living with HIV. I'm not going to stop doing that work no matter what threats people make. This is just another example of the growing attacks we're seeing on LGBTQ people around the country — including this past weekend in Idaho and San Lorenzo. These attacks are a direct result of the hateful, anti-LGBTQ political rhetoric coming from right-wing politicians and activists. Words have consequences,"  Wiener said in a statement.
The Proud Boys, a right-wing extremist group whose membership espouse hate-filled anti-gay/anti-LGBTQ+ rhetoric disrupted a Drag Queen Story Hour event at the San Lorenzo Library located on Paseo Grande in Alameda County, California Saturday afternoon.
Lt. Ray Kelly, the Alameda County Sheriff's Office Public Information Officer said a that group of men described as members of the Proud Boys organization, entered the during library its "Drag Queen Story Time" event and made "homophobic and transphobic remarks against a member of the LGTBQ+ community who was hosting the event."
Witnesses reported that the men began to shout homophobic and transphobic slurs at the event organizer, drag queen Panda Dulce. The men were described as extremely aggressive with a threatening violent demeanor causing people to fear for their safety. Alameda County Sheriff's deputies were dispatched to the library and were able to de-escalate the situation.
Kelly indicated that there was an active hate crime investigation as a result of the actions of the five Proud Boys. According to Kelly, in addition to drag queen organiser Panda Dulce there were parents and minor children also present.
Senator Wiener tweeted Sunday:
Yesterday:

Proud Boys stormed Drag Queen Story Hour at San Lorenzo Public Library, wearing AK-47 shirts & calling the drag queen "pedophile" & "it."

A right-wing militia was arrested for planning to attack Pride in Idaho.

Direct results of political attacks on LGBTQ people.

— Senator Scott Wiener (@Scott_Wiener) June 12, 2022
In the second incident mentioned by Wiener in his Sunday tweet, at the end of last week heavily armed Coeur d'Alene police officers and Kootenai County Sheriff's deputies in riot gear arrested armed anti-LGBTQ+ protestors, and a few self-labeled 'street preachers' who were attempting to disrupt the "Pride in the Park" in Coeur d'Alene City Park which returned after a two-year hiatus caused by the coronavirus pandemic.
The Associated Press reported that Coeur d'Alene police officers and Kootenai County Sheriff's deputies arrested 31 people who had face coverings, white-supremacist insignia, shields and an "operations plan" to riot near an LGBTQ Pride event on Saturday afternoon. Lee White, the police chief of the Coeur d'Alene police department said those arrested were affiliated with Patriot Front, a white-supremacist group whose founder was among those arrested.
Patriot Front was once known as Vanguard America (VA), one of the main organizers of the "Unite the Right" rally in Charlottesville in 2017.
Authorities received a tip about a "little army" loading into a U-Haul truck at a hotel Saturday afternoon, said Lee. Local and state law enforcement pulled over the truck about 10 minutes later, White said at a news conference.
Many of those arrested were wearing logos representing Patriot Front, which rebranded after one of its members plowed his car into a crowd of people protesting the white-supremacist rally in Charlottesville, killing Heather Heyer and injuring dozens.
House Speaker Pelosi's husband in hospital after assault
The assault comes less than two weeks before the Nov. 8 midterm elections, in which control of the House and the Senate is at stake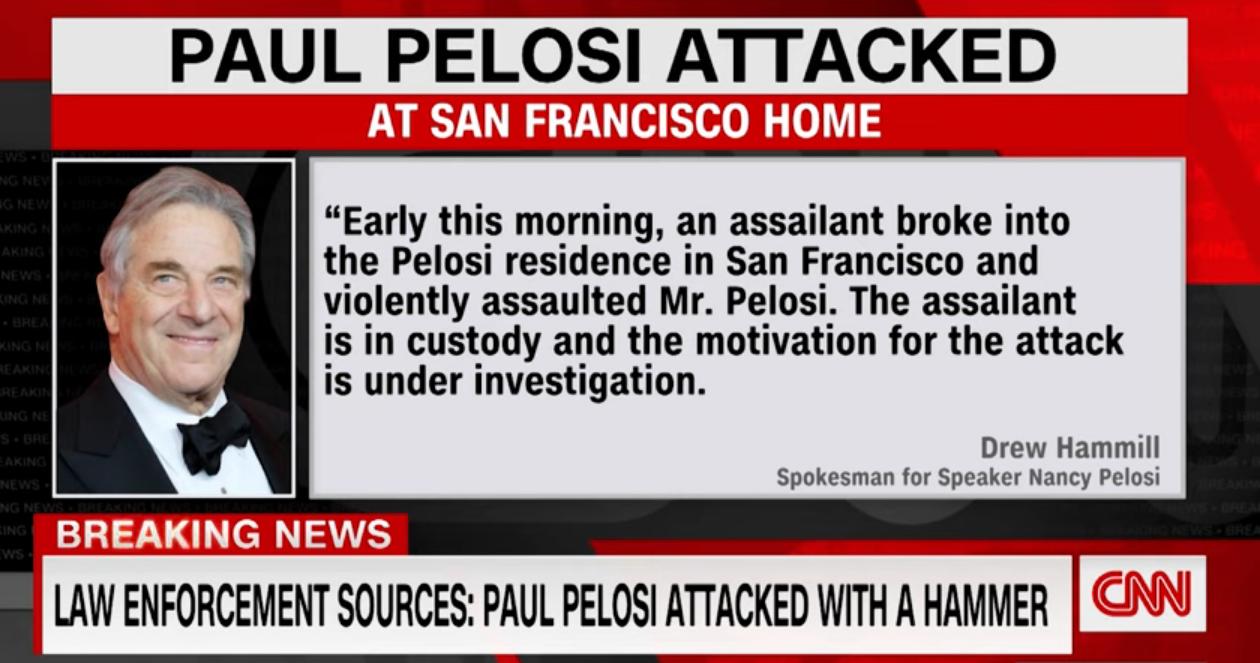 SAN FRANCISCO – The 82-year-old husband of U.S. House Speaker Nancy Pelosi is in hospital after being seriously injured in an home invasion early Friday morning. Paul Pelosi is expected to make a full recovery the Speaker's office said in a statement.
He was admitted to Zuckerberg San Francisco General Hospital for his injuries, the hospital confirmed. Pelosi underwent what officials described as successful surgery to repair a skull fracture and injuries to his right arm and hands after he was seriously wounded in the attack.
San Francisco Police Department (SFPD) spokesperson Sergeant Adam Lobsinger said that at around 2:27 am, uniform SFPD officers responded to the 2600 block of Broadway for a home break-in. During the incident an 82 y/o male was attacked and that a suspect was taken into custody.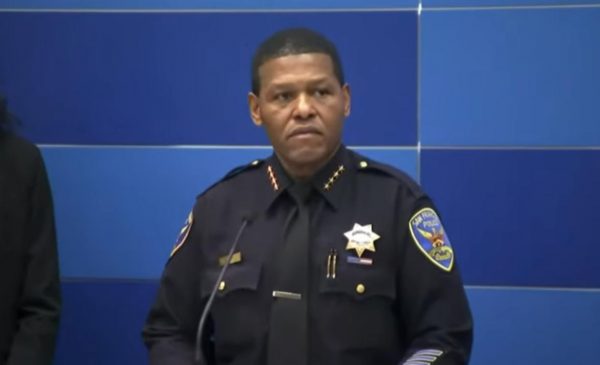 UPDATED 1130AM Pacific: SFPD Police Chief William Scott told reporters at a press briefing [that] "The motive for this attack is still being determined," said Scott. The suspect the chief said is 42-year-old David Depape who has been charged with attempted homicide, assault with a deadly weapon, elder abuse and other charges.
"Our officers observed Mr. Pelosi and the suspect both holding a hammer," Scott said. "The suspect pulled the hammer away from Mr. Pelosi and violently assaulted him with it. Our officers immediately tackled the suspect, disarmed him, took him into custody, requested emergency backup and rendered medical aid."
CBS NEWS BAY AREA:
Speaker Pelosi was in Washington D.C. along with her Capitol Police protective detail which the Capitol Police, responsible for protecting Congress, said it was working with the FBI and the SFPD on the investigation.
Speaker Pelosi, who is third in the line of succession to the president, had just returned this week from a security conference in Europe and is due to keynote the Human Rights Campaign annual national dinner Saturday evening in Washington with Vice President Kamala Harris.
Her spokesperson Drew Hammill told the Blade that she has cancelled her appearance.
"The speaker is no longer able to attend and has sent her regrets," said Hammill.
CNN reporting that the suspect who attacked Paul Pelosi while breaking into the home was shouting "Where is Nancy, where is Nancy?"

— philip lewis (@Phil_Lewis_) October 28, 2022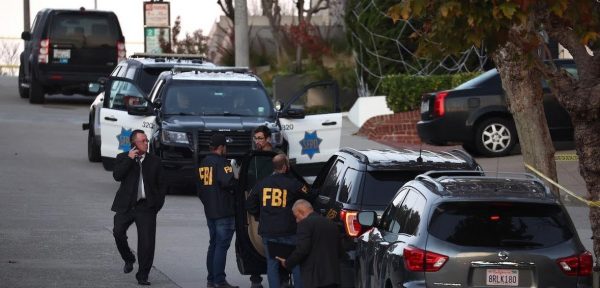 President Joe Biden called Pelosi on Friday morning to express his support, according to White House spokesperson Karine Jean-Pierre. The White House also released a statement from President Biden:
"The President is praying for Paul Pelosi and for Speaker Pelosi's whole family. This morning he called Speaker Pelosi to express his support after this horrible attack. He is also very glad that a full recovery is expected. The President continues to condemn all violence, and asks that the family's desire for privacy be respected."
California State Senator Scott Wiener who represents San Francisco and California Governor Gavin Newsom released statements regarding the attack:
"This attack is terrifying, and the direct result of toxic right wing rhetoric and incitement against Speaker Pelosi and so many other progressive leaders. Paul Pelosi was brutally attacked for being married to one of the strongest Democratic leaders in our nation's history. Paul is a fantastic person and I'm rooting for his recovery, said Senator Wiener.
"I've experienced firsthand how right wing political violence is on the rise in our country. The violence and threats that we as elected officials – and our families – face every single day badly damage democracy and must end. Words have consequences, and without question, the GOP's hate and extremism has bred political violence. We must hold accountable leaders and public figures who incite this violence," Wiener added.
"This heinous assault is yet another example of the dangerous consequences of the divisive and hateful rhetoric that is putting lives at risk and undermining our very democracy and Democratic institutions. Those who are using their platforms to incite violence must be held to account, Governor Newsom said.
"Our leaders should never fear for their safety and the safety of their families in serving the people they were elected to represent – not in their homes, not at the U.S. Capitol, not anywhere. Jennifer and I wish Paul a speedy recovery and send our thoughts to Speaker Pelosi and their family during this time," the governor added.
Republican Virginia Gov. Glenn Youngkin hours after the attack criticized Nancy Pelosi while campaigning for Congressional candidate Yesli Vega.
"Listen, I want to stop for a minute and — listen, Speaker Pelosi's husband — they had a break in last night in their house and he was assaulted," said Youngkin. "There's no room for violence anywhere, but we're gonna send her back to be with him in California. That's what we're gonna go do. That's what we're gonna go do."
Gov. Glenn Youngkin (R-VA) seems to joke about the assassination attempt on Speaker Nancy Pelosi while campaigning for GOP congressional candidate Yesli Vega:

"There's no room for violence anywhere, but we're going to send her back to be with him in California." pic.twitter.com/K3D7X8NEcM

— The Recount (@therecount) October 28, 2022
The assault comes less than two weeks before the Nov. 8 midterm elections, in which control of the House and the Senate is at stake, Reuters reported. Republicans have been campaigning on concerns about violent crime, as well as inflation and other quality-of-life issues.
The House Speaker has been a lightening rod for political attacks from the far-right as well as a frequent target for Republican criticism, which in this midterm elections cycle has prominently factored into GOP opposition adverts.
Paul Pelosi owns a San Francisco-based real estate and venture capital firm, was convicted of a misdemeanor charge of driving under the influence of alcohol after becoming involved in an auto accident in May, Reuters noted, adding that he was sentenced to five days in jail in Napa County, Calif.
The San Francisco Chronicle reported that SFPD officers are currently stationed outside the Pelosi residence in Pacific Heights, an upscale neighborhood of the city.
Breaking from CNN: