Shooting on Muni Train in San Francisco's LGBTQ+ Castro neighborhood
One victim was pronounced dead at the scene. The other victim was transported to a hospital The suspect fled from the train remains at large
SAN FRANCISCO – A shooting on a Muni Train between the Forest Hill and Castro stations killed one person and seriously injured another Wednesday morning at around 10:00AM NBC Bay Area reported.
The gun violence, which occurred as Pride Week festivities are cranking up in the city rattled the LGBTQ+ community, however s spokesperson for the San Francisco Police Department indicated that investigators do not believe that that the gunman was targeting the community.
"I also want to assure the community that this incident does not appear to have any connection to Pride events or does not appear to target the LGBTQ community," San Francisco police Officer Kathryn Winters said. "We really want to make sure that our community members and visitors who are in town for Pride week understand that."
According to Winters one victim was pronounced dead at the scene. The other victim was transported to a hospital with non-life threatening injuries. The suspect fled from the train at the Castro station and remains at large. Winters told NBC Bay Area the shooting appeared to be an isolated incident.
Senator Scott Wiener (D-San Francisco) released the following statement regarding the shooting:
"The shooting that occurred on the Muni subway near Castro Station — a subway ride I've taken thousands of times over the past 25 years — is a horrific tragedy. It's another reminder that as long as our country is awash in guns, shootings can happen anywhere, anytime. My heart goes out to the victims, and I know SFPD is working hard to apprehend the shooter. We must recommit as a nation to end the easy availability of guns. California has the strongest gun safety laws in the nation, and we're continuing to strengthen them. But we need strong action from Congress to truly improve the safety of our community."
It wasn't immediately known if the suspect and victims knew each other. SFPD are investigating any potential connections and are also looking into what led up to the shooting.
Anyone who witnessed the shooting is asked to contact San Francisco police.
Muni subway service between the West Portal and Castro stations has been stopped, the San Francisco Municipal Transportation Agency said.
UPDATE: #SubwaySvc between West Portal & Castro stations is currently stopped in both directions due to ongoing police activity at Castro. Will update. https://t.co/GqIxiXTyZc

— SFMTA (@SFMTA_Muni) June 22, 2022
Bay Area Reporter to receive Legacy Award from NLGJA
"LGBTQ media is as important as ever […] now that we must contend with misinformation & an emboldened backlash on LGBTQ rights and people"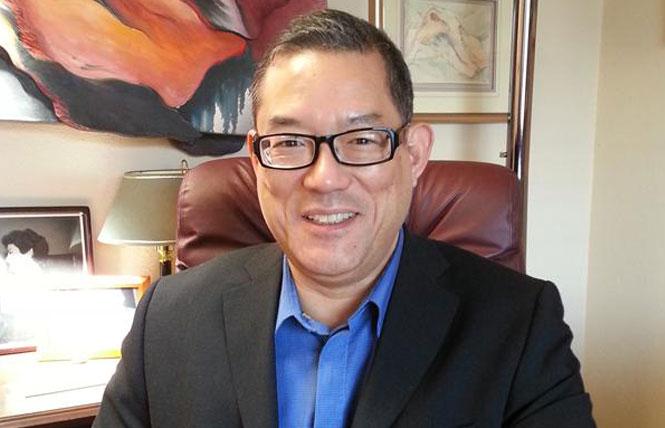 SAN FRANCISCO – The venerable Bay Area Reporter, San Francisco's LGBTQ publication of record for fifty-one years, announced that it is slated to receive this year's Legacy Award from NLGJA: The Association of LGBTQ Journalists. The award will be bestowed on the paper at the NLGJA's annual convention in Chicago later this month.
The award was created to recognize an outlet, publication, or news organization that has exhibited innovative, high-quality, and sustained news coverage of the LGBTQ community over an extended period of time. The Bay Area Reporter, known as B.A.R. has been serving the San Francisco bay area LGBTQ+ community since its founding in 1971.
"The outlets, publications, or news organizations that are recognized by the award have exemplified NLGJA: The Association of LGBTQ Journalists' mission to promote and foster fair and accurate LGBTQ news coverage," the organization stated in an email announcement. "The Legacy Award is the association's only award that is presented to an outlet, publication, or news organization to recognize the work of its entire staff, rather than an individual."
In an online announcement, B.A. R. Editor Cynthia Laird noted that the news outlet is independent and has been owned since 2017 by Michael Yamashita, who became publisher in 2013. He is the first gay Asian American publisher and owner of an LGBTQ newspaper. Yamashita has long ties to the B.A.R. as he was hired as its general manager in 1989.
"I'm grateful for NLGJA's recognition of the B.A.R.'s advocacy journalism covering five decades," Yamashita stated in an email. "It means even more that fellow journalists bestowed this distinction. LGBTQ media is as important as ever for our community, now that we must contend with misinformation and an emboldened backlash on LGBTQ rights and people."
Laird also reported other LGBTQ journalists will be recognized at the conference.
Chuck Culpepper will receive the Lisa Ben Award for Achievement in Features Coverage. Culpepper is a reporter at the Washington Post covering national college sports, golf, international sports, and tennis. The award is named for the pseudonym Edythe Eyde used for her pioneering publication, Vice Versa.
New York Times journalist Jane Coaston is the recipient of the 2022 Jeanne Córdova Award. Coaston is host of the Times' podcast "The Argument." Córdova was a journalist and the editor and publisher of Lesbian Tide, which chronicled the 1970s lesbian feminist movement.
Errin Haines, editor at large and co-founding member of the 19th, a nonprofit independent news site focused on the intersection of gender, politics, and policy, will receive NLGJA's Leadership Award.
Award-winning journalist Tamron Hall will receive the Randy Shilts Award for LGBTQ Coverage. Hall hosts the nationally syndicated "Tamron Hall" show. The Shilts award honors journalists who consistently bring stories about LGBTQ issues to life in mainstream media outlets
San Francisco attorney Richard Zitrin on Harvey Milk & lost AIDS history
The Castro was beginning to be the center of gay life when Harvey opened his camera shop- We brought our slides to him that's- how we met him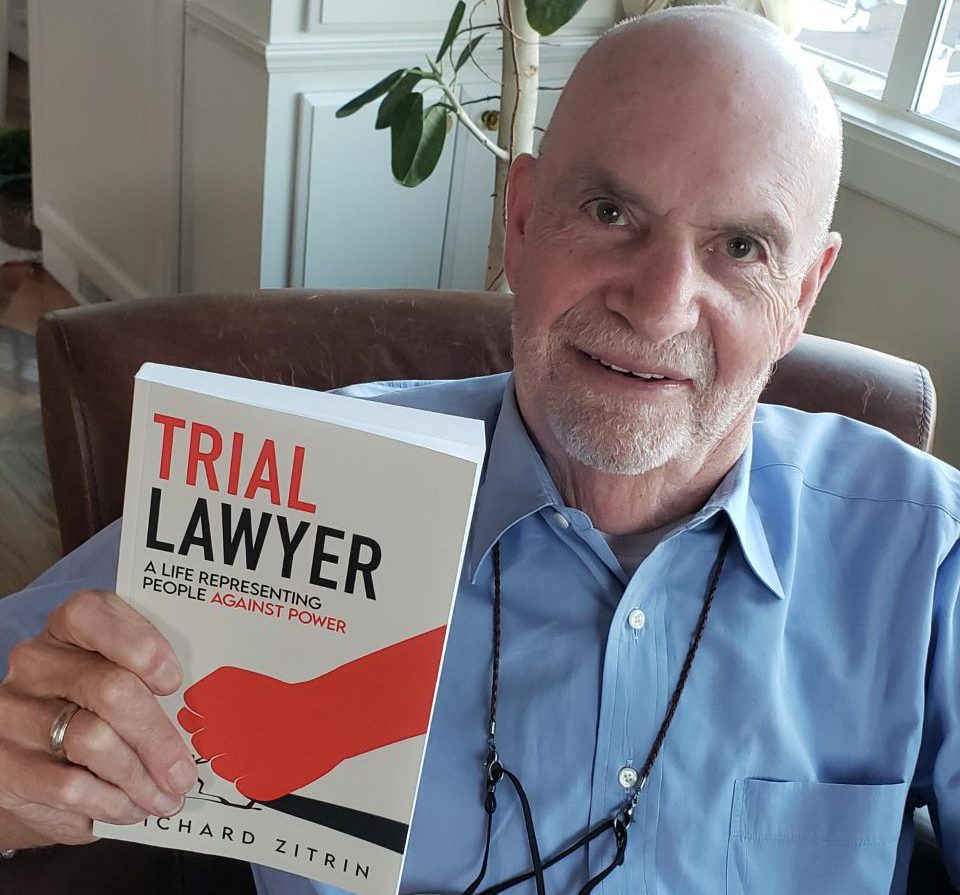 By Karen Ocamb | WEST HOLLYWOOD – For almost half a century, Richard Zitrin has been steeped in the tumultuous fight against injustice as a trial lawyer, professor and legal ethics expert.
He's a walking vault of California progressive history, some of which he talks about in his new memoir Trial Lawyer: A Life Representing People Against Power. But there are many gems in that vault that are not in the book — stories about gay icon Harvey Milk and Larry Long and Gerald Martin III, for instance, two gay men with AIDS apparently lost to history.
Zitrin is a storyteller. His vivid chapter about representing Johnny Spain, the only one of the infamous 1970s San Quentin Six convicted of murder – convictions that were eventually overturned – should be made into a movie.
The chapter on the luridly false tabloid McMartin preschool cases where he represented a doctor accused of child molestation by a 15-year-old girl includes the parallel story of how Zitrin learned to talk to juries by revealing an emotional truth about himself. The story about his poor Latina client who lost steering control over her Dodge van on Mission Street in San Francisco and crashed into a building in the late 1980s included an epiphany.
Through discovery during litigation, Zitrin found that Chrysler Corporation knew about the defect in their 2 million Dodge vans and had hidden that knowledge through secret agreements.
"What you don't know will hurt you," Zitrin told Public Justice. "It just seems like it's extraordinarily unethical for anybody to keep that information secret from the public." He's now dedicated to exposing overly broad court protective orders and secrecy agreements that hide information important to the public's health and safety.
Zitrin's latest fight against court secrecy has been his tireless advocacy for the Public Right to Know Act (SB 1149), a bill he wrote with California State Senator Connie M. Leyva, co-sponsored by Public Justice and Consumer Reports. SB 1149 passed in the Senate and recently passed the Assembly Judiciary Committee. It is expected to hit the Assembly floor in August.
With five decades of frontline experience combating injustice, civil rights icons are longtime friends. After George Floyd's murder, Eva Paterson of the Equal Justice Society asked him to write an essay for her newsletter that turned into "Why being anti-racist is not enough" that the ABA Journal published as an open letter to Zitrin's white progressive friends.
But a straight ally casually referencing a gay icon is still strange. "I knew Harvey Milk when he first came to San Francisco — in the same neighborhood at the same time that I went to San Francisco," Zitrin said unexpectedly while talking about how much he hates injustice.
Wait, what? Harvey Milk in the Castro in 1973?
"Well, Harvey was a Jewish kid from Brooklyn, as I am — though he was a bit older. My wife and I were living between Noe Valley and the Castro, which was then called Eureka Valley. The Castro was just beginning to become the center of gay life when Harvey moved in and opened his camera shop. He was local so we just brought our slides to him. That's how we met him.
"It was before he ran for supervisor," Zitrin recalled. "I remember going to a very, very early meeting about people going door to door and handing out pamphlets and doing precinct walks for Harvey Milk. We were at his shop with a fairly small bunch of people — maybe 15 or 20 — gay people, straight people, couples like my former wife and myself. He was just a super nice guy. I didn't know him well. But I sure like going to his shop and talking to him. I liked his politics a lot.
"Later on, between 1980 and 1986, which was during the beginning of the AIDS crisis, our office was on 18th Street, one block from the Castro Theater," Zitrin said. "We were right in the center of the gay community, right next to Hot and Hunky Hamburgers, if you can believe that!"
Would the response to AIDS have been different if Milk had not been assassinated in 1978?
"I think that's very possible," Zitrin said. "The AIDS crisis came on suddenly for all of us and it was going to have a huge consequence, regardless. San Francisco was in the forefront medically but while Cleve Jones, for example, was around and was Harvey's disciple and was a great leader, he wasn't Harvey. Harvey was so powerful and charismatic that had he been around, I'm sure it would have helped focus attention on the issue. He would have helped bring it to quicker national attention."
Zitrin also shared about two gay men who almost lost their jobs when they became ill with AIDS.
"In about 1982, I joined the San Francisco Bar's Lawyer Referral Service Committee and soon became Vice Chair. The service's director, Larry Long, became ill with AIDS. He was hospitalized and I remember in those early days, there was nothing we could do other than wish him well or go visit," said Zitrin.
"Shortly thereafter, Long's second in command, office manager Gerald Martin III, a gay African-American man, also became sick with AIDS and was also unable to work. And at that time, the hierarchy of the Bar — even in liberal San Francisco — was being run by a bunch of old white men….and their view was that since Larry wasn't at the Bar anymore, he should be fired. The folks on the Lawyer Referral committee didn't like that much. And we were concerned about Gerald, too. I kind of led a palace rebellion."
The old executive director of the Bar Association was on his way out and was looking for a successor who would "cut Larry and Gerald loose," recalled Zitrin, who was enraged by the immoral and unethical effort. "I was able to organize the committee, with help from the woman who took over as the supervisor — Carol Woods — and the committee just stood up and said, 'we're not going to allow this. If you're going to do it, we're going to be yelling and screaming about it.' Almost every member of the 15-person committee was on our side. We got them to back down until the executive director retired. The Bar's new director was Drucilla Ramey, whose expertise was in equal pay for women and who understood full well what the right thing to do was. Dru led the Bar for 18 years and she and I became good friends".
Long died in 1985, followed by Martin in 1986. "They were missed," said Zitrin. The California State Bar Association subsequently gave out annual Larry Long Awards to notable leaders in the Lawyer Referral field. "I'm actually one of the early recipients of that Award, which I'm very proud of."
While stories about gay men being fired for or while ill with AIDS have appeared in popular and LGBTQ culture — such as the movie "Philadelphia" — there does not appear to be a digital record of the battle that befell Larry Long and Gerald Martin III, until now. How many more stories of those lost to AIDS have yet to be told?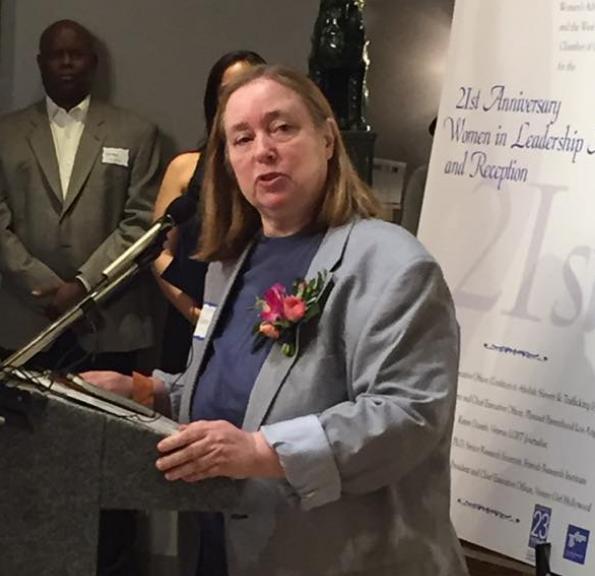 *********************
Karen Ocamb is the Director of Media Relations for Public Justice.
See her conversation with Richard Zitrin on YouTube where they discuss the book, racism, implicit bias, legal ethics and court secrecy. Professor Zitrin also gives good advice to young law students.
Out State Sen. Scott Wiener receives death threat, police investigate
This is another example of growing attacks on LGBTQ people around the country & are a direct result of hateful, anti-LGBTQ political rhetoric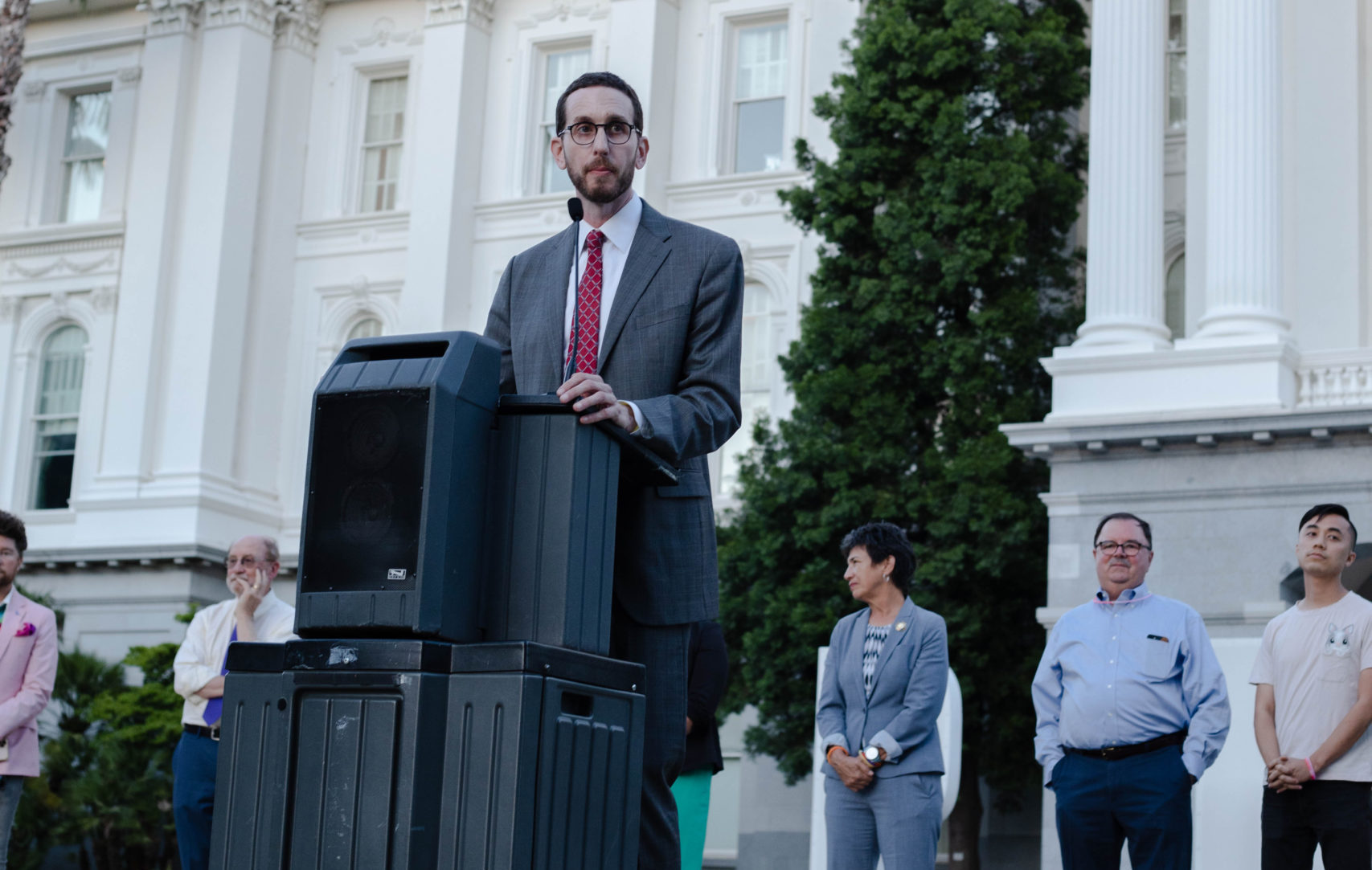 SAN FRANCISCO – Police executed a search of California State Senator Scott Wiener's San Francisco home Sunday and his legislative offices in Sacramento with bomb dogs after a senior staffer received a credible death threat targeting the openly gay Democratic lawmaker.
The threat against Wiener came during LGBTQ+ Pride month and on a weekend of threats of violence against the LGBTQ+ community. The threat was sent in an email to one of the senator's principal aides who in turn notified Wiener at which point the authorities were engaged.
WARNING: The following image's language is graphic: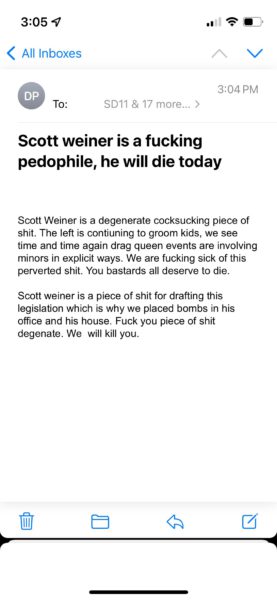 Both the San Francisco Police Department and California Highway Patrol are investigating the threat, the SFPD's public information officer Officer Kathryn Winters told the Blade.
"This is an ongoing investigation which is being handled by the California Highway Patrol and the San Francisco Police Department Special Investigations Division, and we work with agencies such as the CHP in response to incidents such as this," Winters said.
 "I've been getting death threats for years as a result of our work to advance the civil rights of LGBTQ people and people living with HIV. I'm not going to stop doing that work no matter what threats people make. This is just another example of the growing attacks we're seeing on LGBTQ people around the country — including this past weekend in Idaho and San Lorenzo. These attacks are a direct result of the hateful, anti-LGBTQ political rhetoric coming from right-wing politicians and activists. Words have consequences,"  Wiener said in a statement.
The Proud Boys, a right-wing extremist group whose membership espouse hate-filled anti-gay/anti-LGBTQ+ rhetoric disrupted a Drag Queen Story Hour event at the San Lorenzo Library located on Paseo Grande in Alameda County, California Saturday afternoon.
Lt. Ray Kelly, the Alameda County Sheriff's Office Public Information Officer said a that group of men described as members of the Proud Boys organization, entered the during library its "Drag Queen Story Time" event and made "homophobic and transphobic remarks against a member of the LGTBQ+ community who was hosting the event."
Witnesses reported that the men began to shout homophobic and transphobic slurs at the event organizer, drag queen Panda Dulce. The men were described as extremely aggressive with a threatening violent demeanor causing people to fear for their safety. Alameda County Sheriff's deputies were dispatched to the library and were able to de-escalate the situation.
Kelly indicated that there was an active hate crime investigation as a result of the actions of the five Proud Boys. According to Kelly, in addition to drag queen organiser Panda Dulce there were parents and minor children also present.
Senator Wiener tweeted Sunday:
Yesterday:

Proud Boys stormed Drag Queen Story Hour at San Lorenzo Public Library, wearing AK-47 shirts & calling the drag queen "pedophile" & "it."

A right-wing militia was arrested for planning to attack Pride in Idaho.

Direct results of political attacks on LGBTQ people.

— Senator Scott Wiener (@Scott_Wiener) June 12, 2022
In the second incident mentioned by Wiener in his Sunday tweet, at the end of last week heavily armed Coeur d'Alene police officers and Kootenai County Sheriff's deputies in riot gear arrested armed anti-LGBTQ+ protestors, and a few self-labeled 'street preachers' who were attempting to disrupt the "Pride in the Park" in Coeur d'Alene City Park which returned after a two-year hiatus caused by the coronavirus pandemic.
The Associated Press reported that Coeur d'Alene police officers and Kootenai County Sheriff's deputies arrested 31 people who had face coverings, white-supremacist insignia, shields and an "operations plan" to riot near an LGBTQ Pride event on Saturday afternoon. Lee White, the police chief of the Coeur d'Alene police department said those arrested were affiliated with Patriot Front, a white-supremacist group whose founder was among those arrested.
Patriot Front was once known as Vanguard America (VA), one of the main organizers of the "Unite the Right" rally in Charlottesville in 2017.
Authorities received a tip about a "little army" loading into a U-Haul truck at a hotel Saturday afternoon, said Lee. Local and state law enforcement pulled over the truck about 10 minutes later, White said at a news conference.
Many of those arrested were wearing logos representing Patriot Front, which rebranded after one of its members plowed his car into a crowd of people protesting the white-supremacist rally in Charlottesville, killing Heather Heyer and injuring dozens.