Boys & Girls Club of Malibu encourages youth embrace diversity for Pride
"Pride is an opportunity to encourage youth to celebrate differences in others & themselves, as our differences- make the world so beautiful"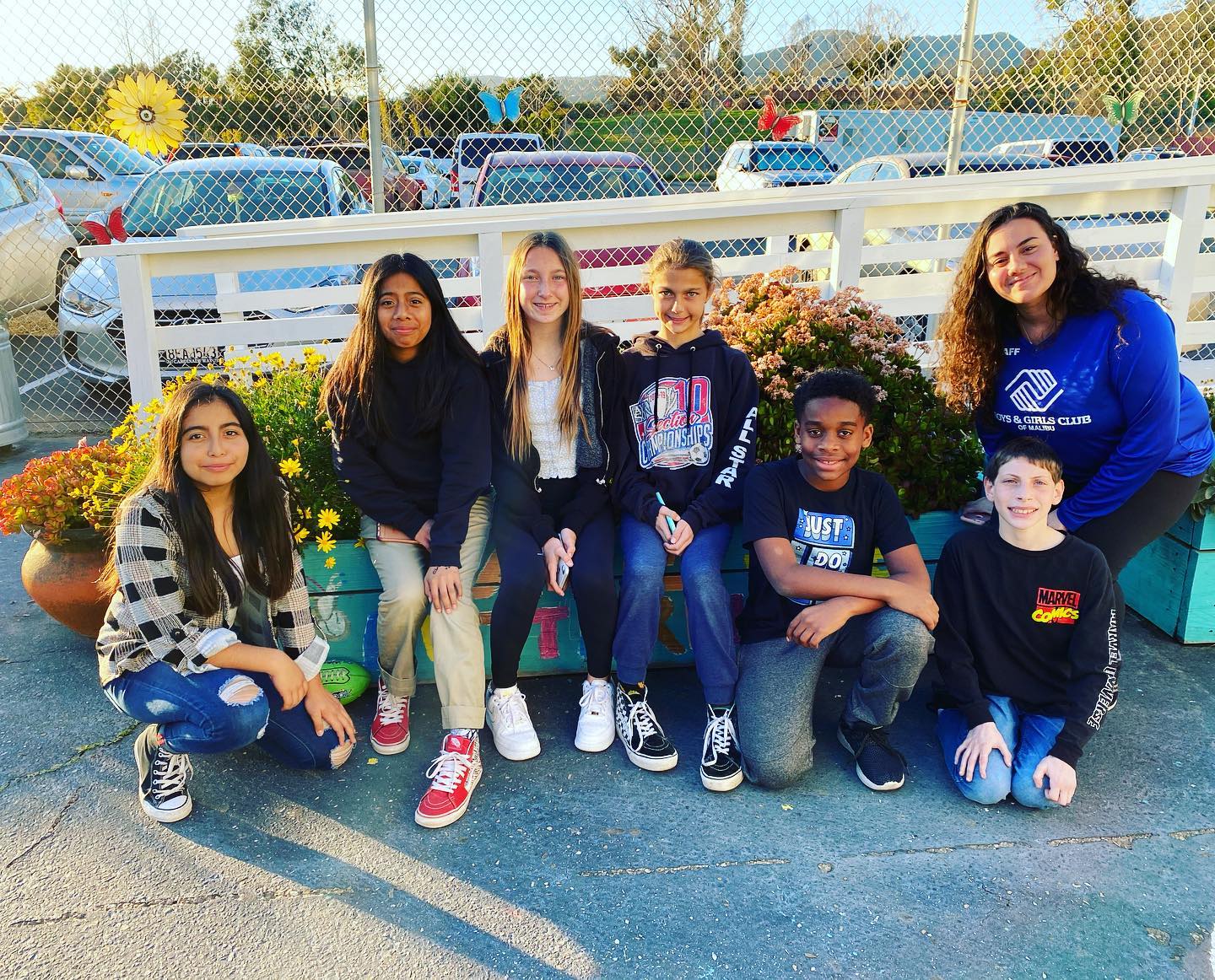 MALIBU, Ca. – Throughout the year, the Boys & Girls Club of Malibu (BGCM) is focused on programs that highlight the importance of inclusion of all people. But, during the month of June, BGCM Pride activities have encouraged Club youth to embrace diversity.
According to staff it is BGCM's objective to establish safe spaces and ensure that all are not just invited, but belong. Pride is both a joyful celebration and a serious reminder that all people deserve the same rights, regardless of how one identifies.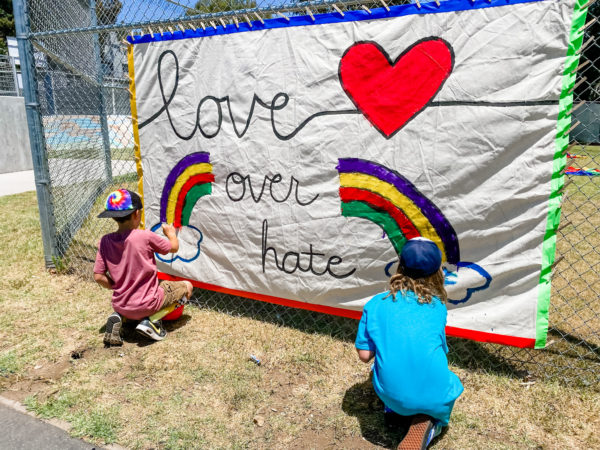 "Our youth have been participating in conversations around the importance of allyship. They are identifying and finding ways to rectify systematic disparities for those part of the LGBTQIA+ community, and encouraging others to have Pride in who they are and empowering themselves to be advocates for others," said Tyler Hawkins, Diversity, Equity and Inclusion Director of Boys & Girls Club of Malibu. "Pride is an opportunity to encourage youth to celebrate the differences in others and themselves, as our differences are what make the world so beautiful."
Pride Month Programming at Boys & Girls Club of Malibu includes:
"Fireside chats" talking about how to define and discuss what pride is and explain why we celebrate. Children are encouraged to think about who they are as a person and find pride in who they are. The goal is to teach the youth about acceptance and love for all people.
Club kids participated in art projects related to Pride, such as creating their own flags which could be in any color or design that resonated with them and they wrote at least one thing on each line that they are proud of themselves about.
Club youth also had the opportunity to participate in a reading of "Love Makes the Family" by Sophia Beer. The book talks about how families look different and how we all come from different backgrounds, and we should embrace what makes us unique.
Club teens also learned how to advocate for those in the LGBTQIA+ community and researched the different ways that can be done. The students were provided with information about how the LGTBQIA+ community are impacted negatively by limited access to resources, discrimination, stereotypes and more, and then students created posters to advocate for LGBTQIA+ rights and discussed how they can address issues for that community.
Pride Month at BGCM wrapped with a celebration for the kids to feel proud about who they are as individuals. They dressed up in whatever makes them feel good about themselves and listened to music, danced and enjoyed some colorful shaved ice.
The Boys & Girls Club of Malibu also has a clinician-staffed Wellness Center that has helped many Club youth and their families. Since 2017, the BGCM Wellness Center has served 5,000+ individuals and families, at no cost. The Center provides services such as mental health counseling, trauma-informed case management, social and emotional learning, healthcare assistance, parenting support groups, student workshops and much more. Any member of the Malibu community can access the Wellness Center – from students and teachers to senior citizens and commuters that work in Malibu, but don't have residency there. The Center's services are also offered in Spanish, which is crucial considering around 20% of its clients are Spanish speaking.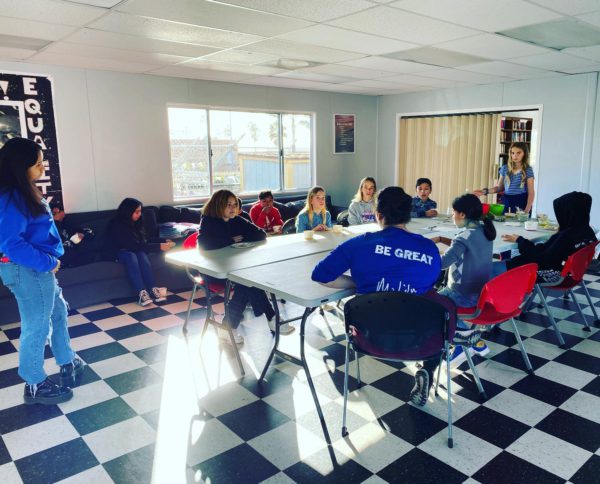 Four members of the Boys & Girls Club of Malibu expressed what this type of environment and learning programs meant.
"To me, Pride is celebrating who you are and feeling safe to come out," said Briana L., 7th grade. A fellow 7th grader, Delilah M. said, "It's important to uplift people with diverse identities to make them feel safe and included in their community."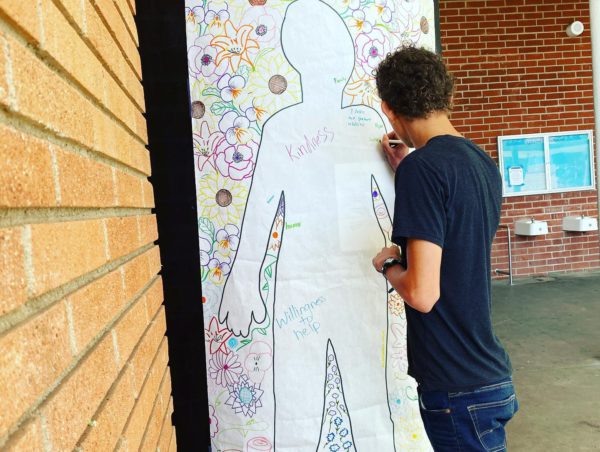 Older students such as Emily P., a high school junior and high school senior Aiza R. noted the impact on their lives and others. "To me, Pride means being happy that you can express who you are. It's important to uplift people with diverse identities because many have been oppressed for so long, so it's important to take time to celebrate uniqueness and recognize precious struggles," said Aiza.
Emily chimed in saying, "Pride means being proud of who you are. Uplifting people from diverse backgrounds is important because it breaks down barriers and creates opportunities for relationships that can help people grow and be who they are."
Long Beach Pride parade & festival July 8th-10th
The theme is 'Many voices-one spirit, marking three decades of the annual third largest Pride in California celebrating the LGBTQ+ community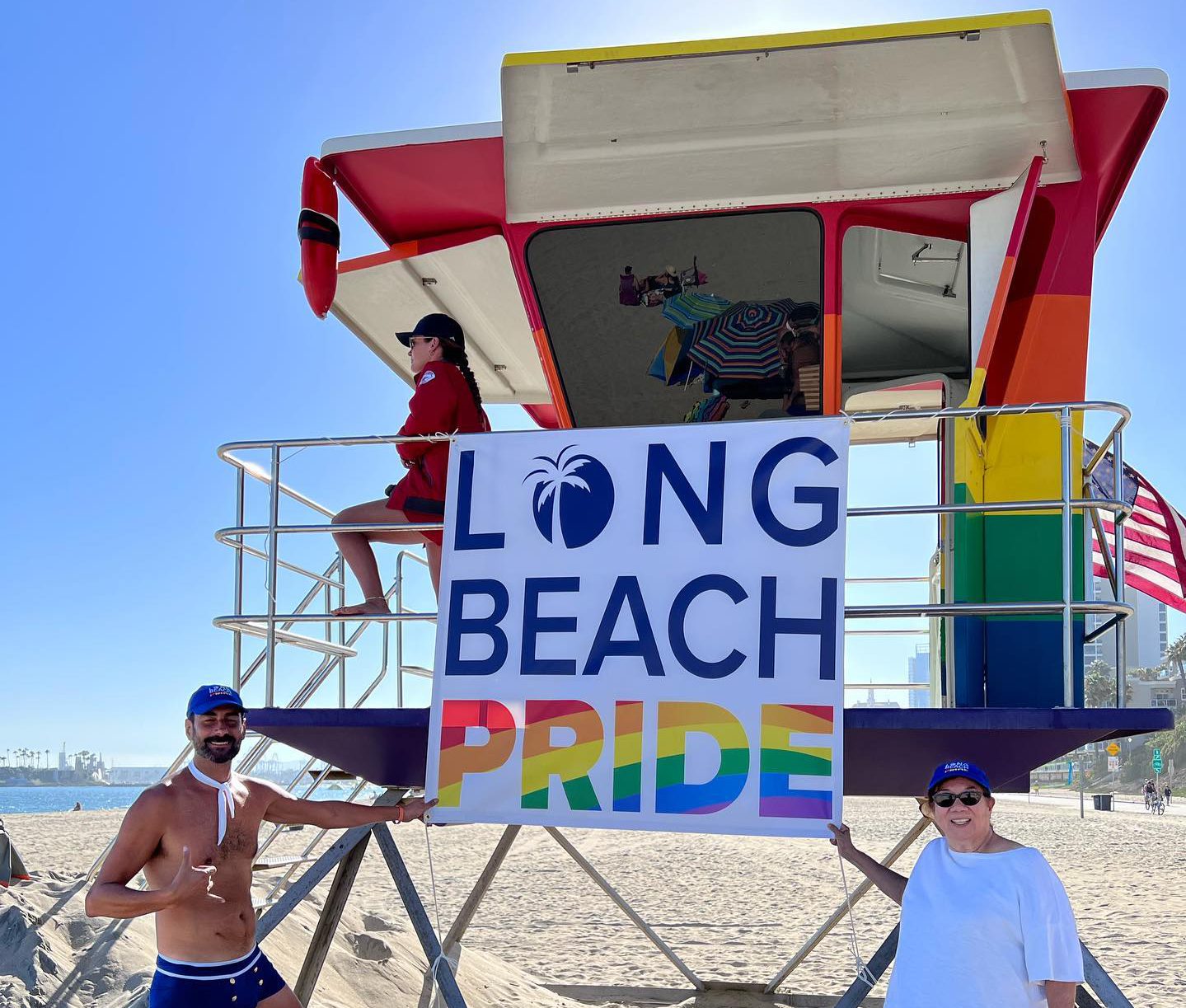 LONG BEACH – This weekend marks the in-person return of Long Beach Pride after the coronavirus pandemic had halted previous celebrations. The celebration's theme this year is "Many voices-one spirit," marking three decades that the annual three-day festival, parade and teen pride- the third largest Pride festival and parade in California, celebrates the LGBTQ+ community.
This year, in addition to the stages and musical entertainment, organizers will be creating multiple activations and attractions encompassing the diversity and interests of Long Beach's LGBTQ+ community.
Elsa Martinez, the president of the Board of Long Beach Pride was a guest on KTLA's Morning News Thursday to discuss the upcoming weekend festival which kicks off Friday.
For more information visit https://longbeachpride.com/
Hundreds attend 4th annual South LA Pride celebration
Hosted by Los Angeles City Councilmembers Marqueece Harris-Dawson & Herb Wesson, this year's family-friendly celebration was a "Pride Picnic"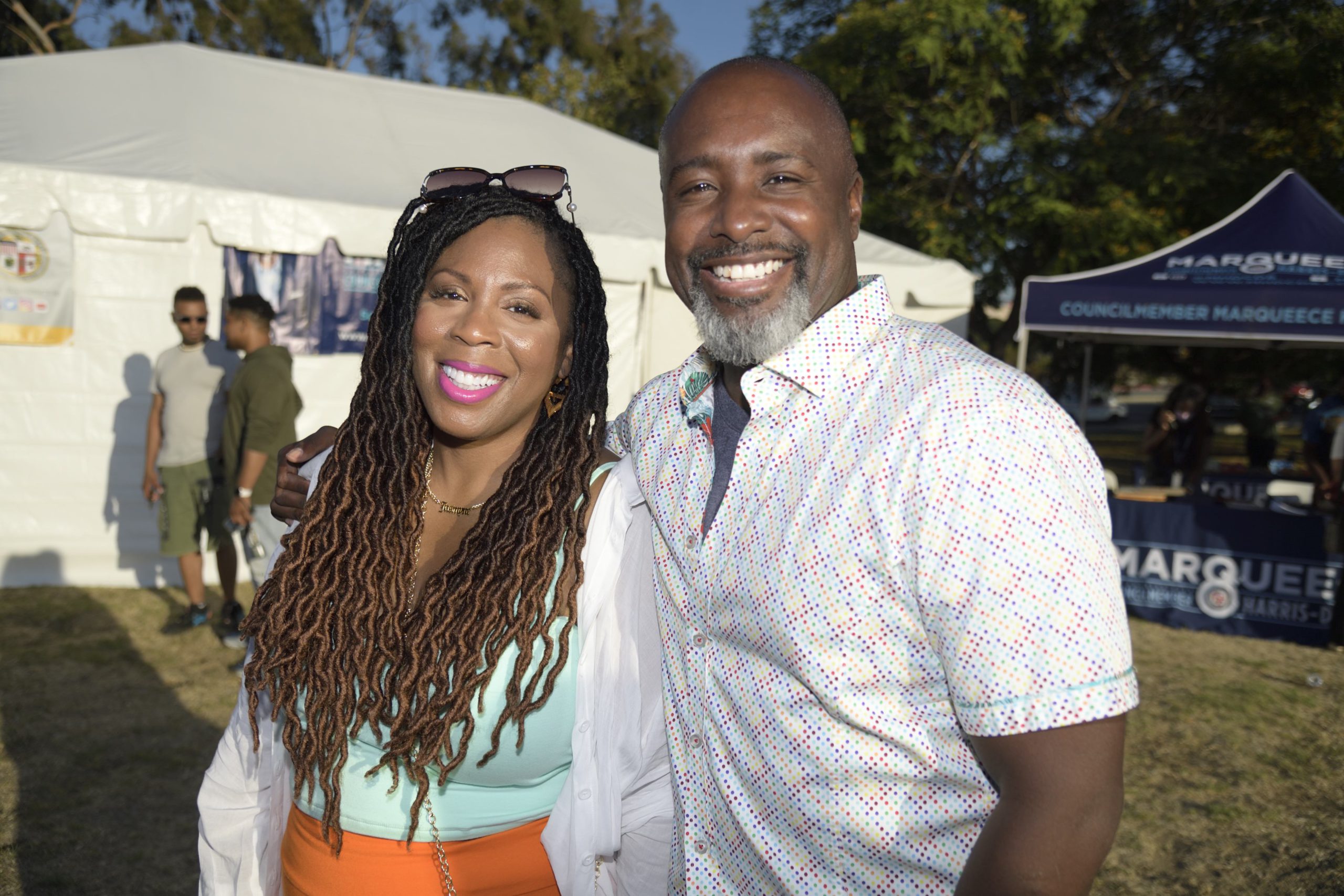 LOS ANGELES – Hundreds attended the 4th annual South LA Pride celebration on Jul. 1 at Norman O. Houston Park in Baldwin Hills.  Hosted by Los Angeles City Councilmembers Marqueece Harris-Dawson and Herb Wesson, this year's family-friendly celebration was a "Pride Picnic" meant to bring together South LA's LGBTQ community and their allies for a culturally relevant pride celebration.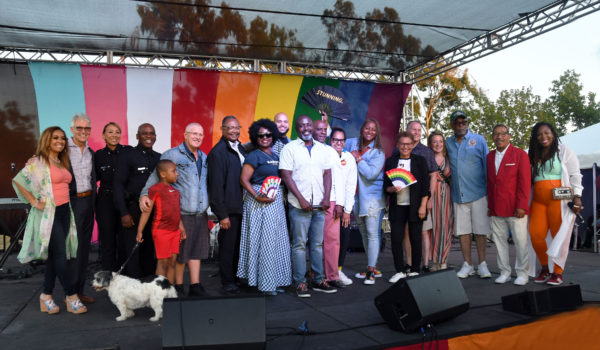 In addition to Harris-Dawson and Wesson, this year saw the most Black elected officials ever at a pride celebration in Los Angeles including Congresswoman Karen Bass, Supervisor Holly Mitchell, Senator Sydney Kamlager, and more.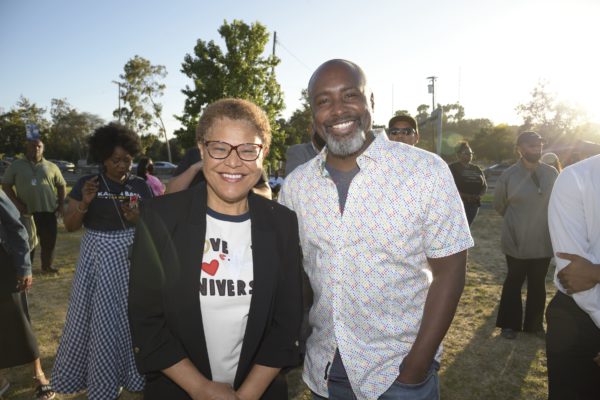 Journalist and advocate Jasmyne Cannick chaired the planning committee which included a host of community organizations.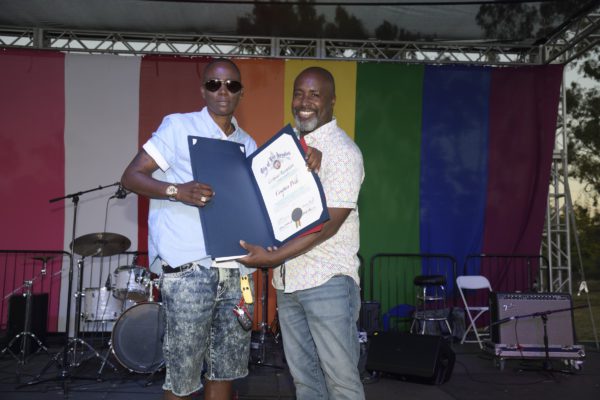 The 2022 South LA Pride Community Picnic was sponsored in part by Community Coalition, Providence, FOX, AEG, and the LA Civil + Human Rights and Equity Department.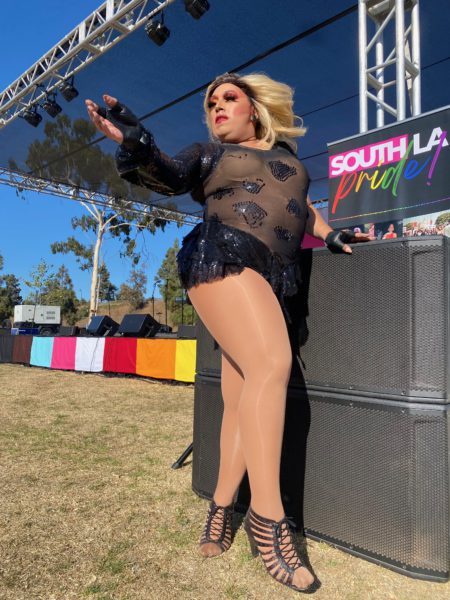 For more information, please visit southlapride.com.
EN VIDEO: Marchas del orgullo LGBTQ+ en Colombia
Se realizaron celebraciones en Bogotá, Medellín y Pereira