Exclusive: Chicago's Out mayor describes Roe ruling as 'gut punch'
Lori Lightfoot in 2019 became the first Black lesbian woman elected mayor of a major U.S. city, the nation's third largest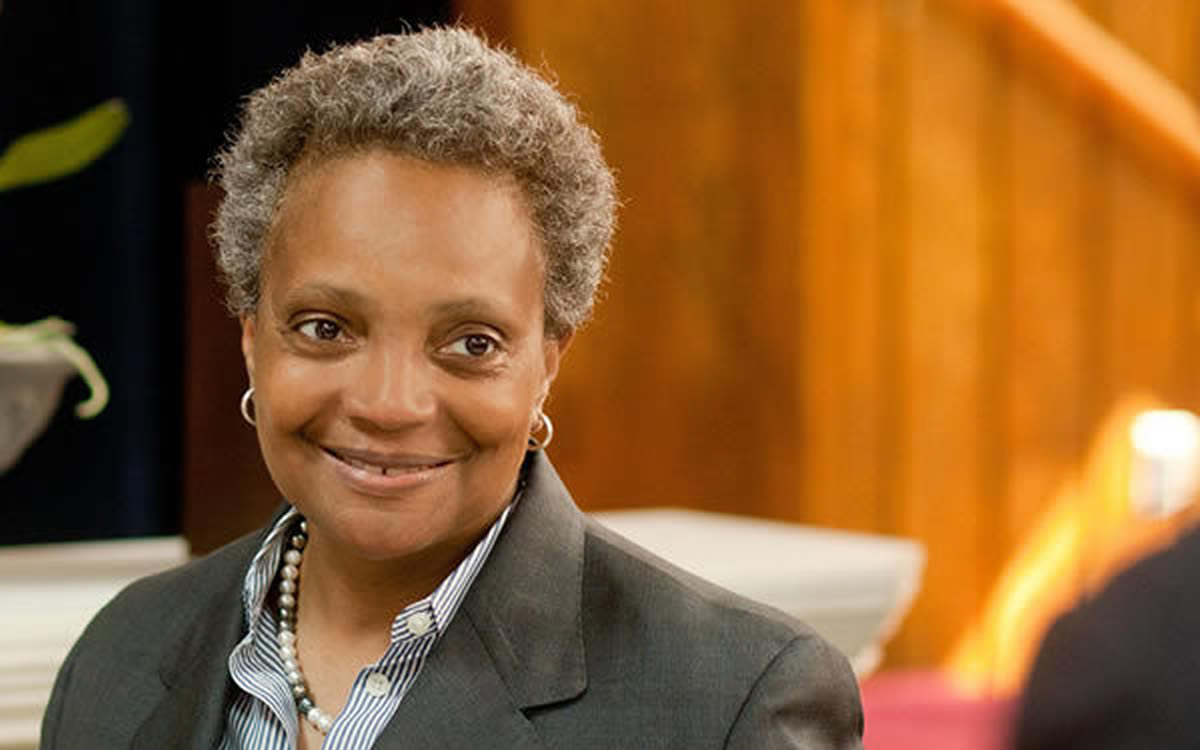 CHICAGO – Mayor Lori Lightfoot on Monday said the U.S. Supreme Court ruling that overturned Roe v. Wade was a "gut punch."
"It wasn't a surprise," she told the Washington Blade during an exclusive interview. "This had been a 50-year quest for people who don't want to recognize our rights and want to take us back to 1950s America, when our community was pushed very decidedly into the closet because we didn't have protections — we certainly didn't have marriage. That was inconceivable back then."
"We didn't have protections on employment, on housing and the basic rights of citizenship that we've come to really embrace and expect as Americans," added Lightfoot.
Lightfoot in 2019 became the first Black lesbian woman elected mayor of a major U.S. city.
She noted Justice Clarence Thomas in his concurring opinion in the Roe decision said the Supreme Court should reconsider its decision in the Obergefell, Lawrence and Griswold cases that guarantee marriage equality and the rights to private, consensual sex and access to contraception respectively.
"Fuck Clarence Thomas," said Lightfoot on Sunday when she spoke at Chicago Pride.
"I woke up yesterday morning feeling pretty sad for all the reasons that you would expect," she told the Blade on Monday. "It was still inconceivable that we are now living in an America where all of us who have been empowered to teach and live our own authentic lives are now at risk in this country by the stroke of a pen and a radicalized right-wing majority on the court with seemingly little regard of the consequences."
Lightfoot said the ruling's "immediate impact" will be on women in "red states" and "states that have trigger laws" that ban abortion. Lightfoot added women of color and low-income women will be disproportionately impacted.
"You got to play the long game here," she said. "Clarence Thomas clearly signaled what his intent is, which is when you talk about reconsidering Griswold, that's the right to contraception access. They talk about reconsidering Lawrence in Texas. We know what that is. Well really, are gay men going to be in a position where they have to worry about cops breaking into their bedroom and try to haul them off to jail by engaging in a natural act of intimacy between consenting adults?"
"We are very much in the target, and the sights of this right-wing mob that feels like the only way that they can exercise their power is by taking ours," added Lightfoot.
'We're going to respect your rights'
Lightfoot in May announced a "Justice for All Pledge" after Politico published a leaked draft of the Roe decision.
Her administration and the Chicago Department of Public Health pledged an additional $500,000 to "support access to reproductive healthcare for Chicagoans and patients seeking safe, legal care from neighboring states that have or ultimately will ban abortion if the Supreme Court decides to strike down Roe v. Wade, as outlined in the leaked decision." The "Justice for All Pledge," among other things, reaffirms Chicago will "fight for the rights of all people regardless of race, color, sex, gender identity, age, religion, disability, national origin, ancestry, or sexual orientation."
"We will fight to ensure that no person will be attacked, assaulted, bullied, or discriminated against because of who they are, the choices they make regarding their bodily autonomy, or who they love," reads the pledge.
"We have to be a beacon of light and hope across the country and particularly in the Midwest region," said Lightfoot.
She also encouraged LGBTQ people from Florida, Texas and other states that have passed homophobic and/or transphobic laws to consider moving to Chicago.
"We're going to respect your rights," said Lightfoot. "We're going to allow you to live in an environment where you can live your true, authentic life without the worry of some radicalized right-wing legislature cutting off your rights. People have to start making choices."
Lightfoot also challenged corporations to do more to support LGBTQ rights and their LGBTQ employees.
"Corporations have to start making choices," she said. "All those nice little value statements on a corporate website, if you value your employees and their rights, you cannot be situated in states that are attacking everyone in our community."
"When you look at the fact that many of these states are attacking children and their families, that tells you there's no floor, there's no floor to which they will sink," added Lightfoot. "It's open season on us and we've got to respond."
Mayor lacked role models 'that looked like me'
Lightfoot lives in Chicago's Logan Square neighborhood with her wife, Amy Eshleman, and their daughter.
She told the Blade that she met a transgender teenager from downstate Illinois during Chicago Pride. Lightfoot said she hugged her and her parents and she "just felt such joy."
She said she "didn't see any role models that looked like me" and "didn't see a lot of gay and lesbian leaders on a national level or even at the local level" when she was younger. Lightfoot told the Blade in response to a question about how she feels about being the first Black lesbian mayor of a major U.S. city that there are now "so many more of us who are living our authentic lives."
"One of the greatest gifts that we can give is to say to those young people, you're going to be great," she said. "Be who you are, embrace, embrace your authentic life. Because there's always going to be a home for you. There's going to be a village, a community that's going to be supportive. That's one of the things I think the most powerful statement that I can make as mayor, using my platform as mayor of the third largest city, to say to our young people, you're always going to have a home here."
Lightfoot earlier this month announced she is running for re-election in 2023.
Crime and the response to protests in the wake of George Floyd's murder in 2020 are among the issues over which Lightfoot has faced criticism.
She referenced efforts to make "real meaningful, permanent progress on public safety that we are doing here in our city against a lot of different headwinds" and economic development in low-income neighborhoods as two of her administration's accomplishments. Lightfoot said she decided to run for a second term because "the work's not done."
"We have been through a lot, as every major city in the country has in these last three years, but we've persevered and continued to do really good work on behalf of the people and made a lot of progress," she said.
"I liken it to being a gardener," added Lightfoot. "You till the soil, you plant the seeds, you want to be around to reap the harvest. And I want to make sure that the work that we put in place, that those roots are deep and strong and they continue to bear fruit for years and years to come, long after I fade from the scene."
Lesbian super PAC again endorses Lightfoot
LPAC endorsed Lightfoot's initial mayoral campaign. The super PAC that supports lesbian candidates has once again backed her.
"I am just grateful that they are ready to re-up for round two," said Lightfoot.
"When we are present in those corridors of power, we bring a life of experience that is different than traditionally the straight white men that have populated these corridors of power," she added. "We show up and we show up importantly for our community and that is critically important."
LPAC Executive Director Lisa Turner in a statement to the Blade praised Lightfoot.
"When I think of the Black LGBTQ leaders serving in office like Chicago Mayor Lori Lightfoot, I am filled with pride about the work LPAC has done to uplift women and support their campaigns," said Turner. "We were the first national organization and LGBTQ organization to endorse Mayor Lightfoot in 2019, and we are proud to be the first again as she seeks re-election. LPAC's unwavering support shows our commitment to not solely electing more LGBTQ women to office, but to elect LGBTQ women who represent the full diversity of our community."
Illinois high school drama club's show axed over 'safety' concerns
"However, due to feedback from our students and the school community, the district is reconsidering the decision to postpone the musical"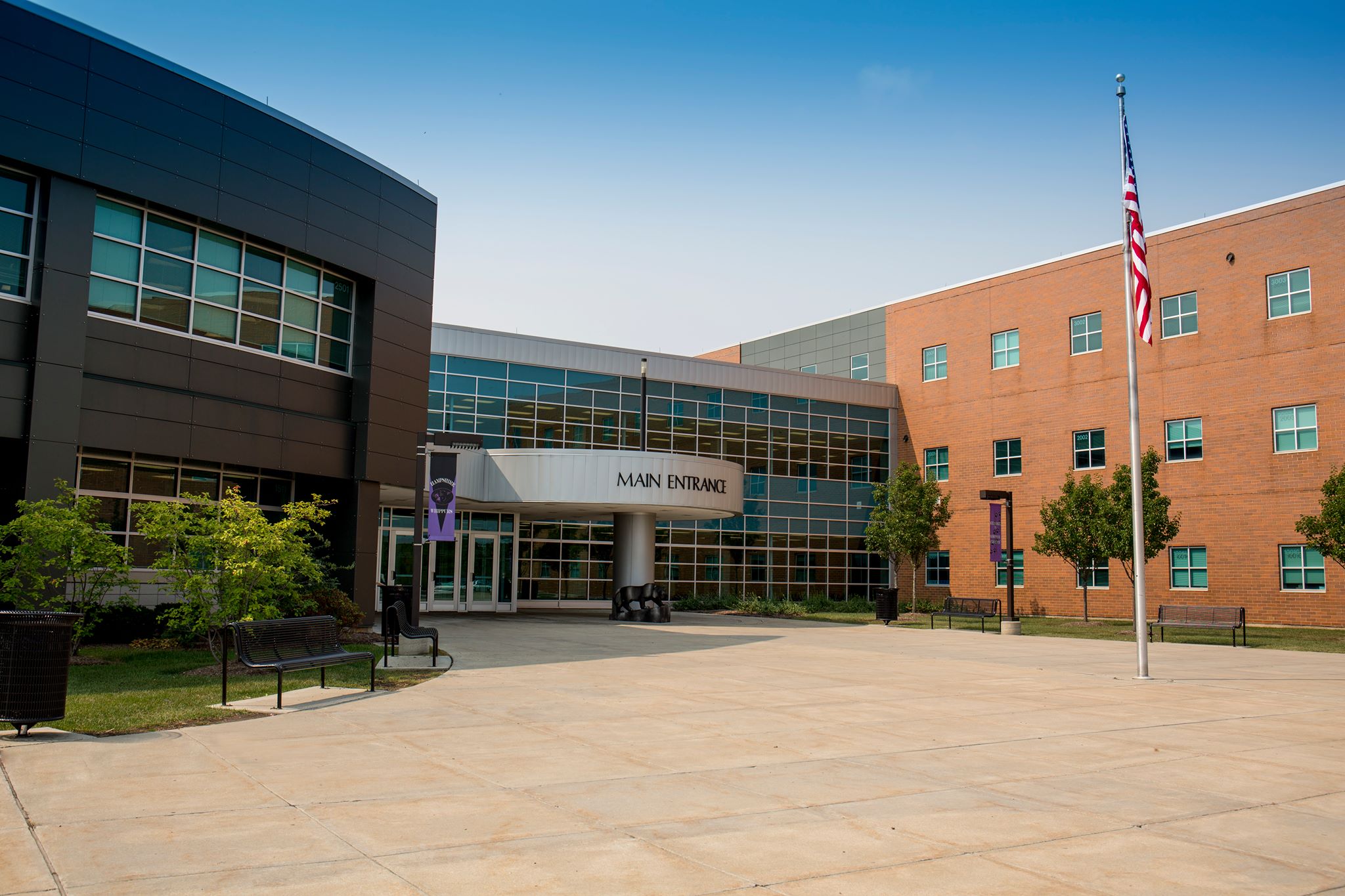 HAMPSHIRE, Ill. – Music and theater students at Hampshire High School were all set and thrilled to put on their version of a production of Tony® and Emmy® award winning Matthew Sklar's critically acclaimed musical "The Prom," next Spring when the Superintendent axed the show over what she deemed were safety issues.
The Hampshire High School Music Department had acquired the rights to stage the production and according to Hampshire High School alumni and Bradley University sophomore Maggie Little, Hampshire High's principal Brett Bending, Ed. D., had cleared the student-run production.
In a August 18, 2016 PLAYBILL synopsis, "the musical follows four Broadway actors lamenting their days of fame, as they travel to the conservative town of Edgewater, Indiana, to help a lesbian student banned from bringing her girlfriend to high school prom."
Little noted about the musical in her Change.org petition to get the Superintendent to reconsider her decision: "The PTA decides to cancel the whole event in lieu of creating an inclusive environment or barring her completely, and in return, it blows up online causing four washed-up Broadway stars needing some credibility to show up at the school and fight for her as a way to improve their own reputations. Chaos ensues and it ultimately becomes a heartwarming story of what love really means – bringing a whole community together."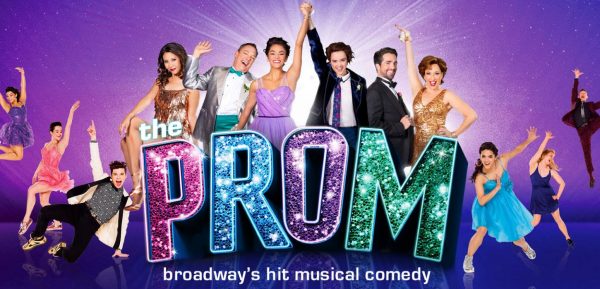 This past Friday, Oct. 20, the District 300 schools Superintendent Susan Harkin and the District's Director of Equity, Diversity, and Inclusion (EDI) Adrian Harries, met with students from the Music and Theatre Departments and other students telling them that the staging of the show would not be permitted, explaining that there were fears of violent protests and that staff and faculty were not prepared to deal with those issues.
According to Little and others, particularly LGBTQ+ students, presented arguments to persuade Superintendent Harkin that there was community backing for the show. The students stated passionately "about how this show allowed them to finally feel represented, sharing stories of how the community has supported them in the past and while there may be a loud minority that does not agree with the content of the show, it is important that the show goes on."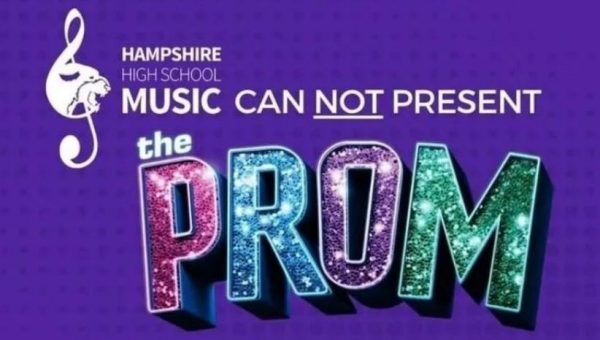 Henry Hanson, a senior and a member of Hampshire High's Boys Varsity Cross Country team noted:
"This is not the first time I have seen the theater department told that they cannot do a show based off of the content of the show and potential backlash from it. I sincerely hope it is the last. I whole heartedly believe that art should not be censored no matter what form it takes. I would understand if the show itself was breaking some sort of district rule or policy. However, it has been stated multiple times by district heads that there is nothing wrong with the content of the show and that the reason we are not doing it is because of their fear of backlash.
"We've had multiple events in the past couple of years of me being at the school that could have warranted the same kind of backlash that this show would allegedly cause, for example, the Day of Silence put on by the GSA club, and a lesbian couple that was elected as homecoming royalty.
"From these events I've seen overwhelming support and kindness. That which could be considered backlash was a little more than a few people posting their disgruntled thoughts online. The district heads that have given pushback have done little to produce any evidence of their claims about a "vicious" group of people who would be a threat to us. I'd like to thank everyone who has shown their support including but not limited to the very active parent group supporting their children, the staff at Hampshire who have expressed support for this musical, and all of you that have signed this petition.
An extra big thank you to Maggie Little who came up with the idea of doing this petition. I could never have expected the series of events to take place, but it has been heartwarming to watch the community come together and support of the theater department and our choice of show."
A member of the Hampshire High School's LGBTQ+ community, sophomore Sienna Hughes, wrote:
"I'm a sophomore at HHS. When I found out The Prom was supposedly going to be our musical, I was overjoyed. Now I'm so angry and confused and upset that it's being held back for a reason that makes zero sense. As a member of the LGBTQ community I feel like this show would benefit students, not harm them. This quote-on-quote "group of people" that could "cause harm" do NOT have the guts to do anything to stop the show. I know Hampshire. I know this school. I have no fear because I know nothing will happen."
On Monday evening, the office of Superintendent Harkin issued a statement indicating that her office was reconsidering the decision:
I would like to provide an update regarding a recent decision to postpone the performance of the musical "The Prom" at Hampshire High School, initially scheduled for April 2024. "The Prom" is a musical that showcases LGBTQ+ relationships, and Hampshire High School intends to perform the musical this spring.
On Friday, October 20, the district announced a decision to postpone performances of "The Prom" due to safety concerns for our students. However, due to feedback from our students and the school community in support of "The Prom," the district is reconsidering the decision to postpone the musical, contingent upon developing and implementing a comprehensive safety plan to ensure the safety of all students and staff.
The initial decision to postpone the musical was unrelated to Hampshire High School students or their desire to demonstrate their school's progress toward supporting the LGBTQ+ community. Instead, the postponement reflected a concern held by our administrative team that the larger District 300 community may not be prepared to fully support this performance without risking potential harassment, bullying, and violence targeting our LGBTQ+ students, performers, staff, or community members.
Unfortunately, there has been a rise in harassment, bullying, threats, and violence directed toward the LGBTQ+ community, locally and nationally. In District 300, we have experienced community members seeking to "out" students involved in our Gay Straight Alliance (GSA). We have received numerous hate-filled emails regarding the district's Day of Silence. Last month, the district received threats and inappropriate comments from community members related to our LGBTQ+ Learning Space meeting held at a District 300 school. Additionally, we have seen harassment targeting the LGBTQ+ populations in our communities.
Due to the seriousness of these circumstances and our concern for our students, especially those in the LGBTQ+ community, the district believes a comprehensive safety plan must be in place before the musical can proceed. Hampshire High School and District 300 have started developing such a safety plan.
District 300 believes in offering inclusive performances representing and supporting all District 300 students. We want to ensure that any performance can be carried out safely. From our perspective, a comprehensive safety plan is essential to ensuring future performances of "The Prom" can occur within a culture that supports all of our students while providing safety for all students and staff.