Chicago area bakery after hate crime prohibited from hosting events
Lake in the Hills had created "a victory for hateful, anti-LGBTQ+ voices who attacked the owner and bakery after coverage of the drag brunch"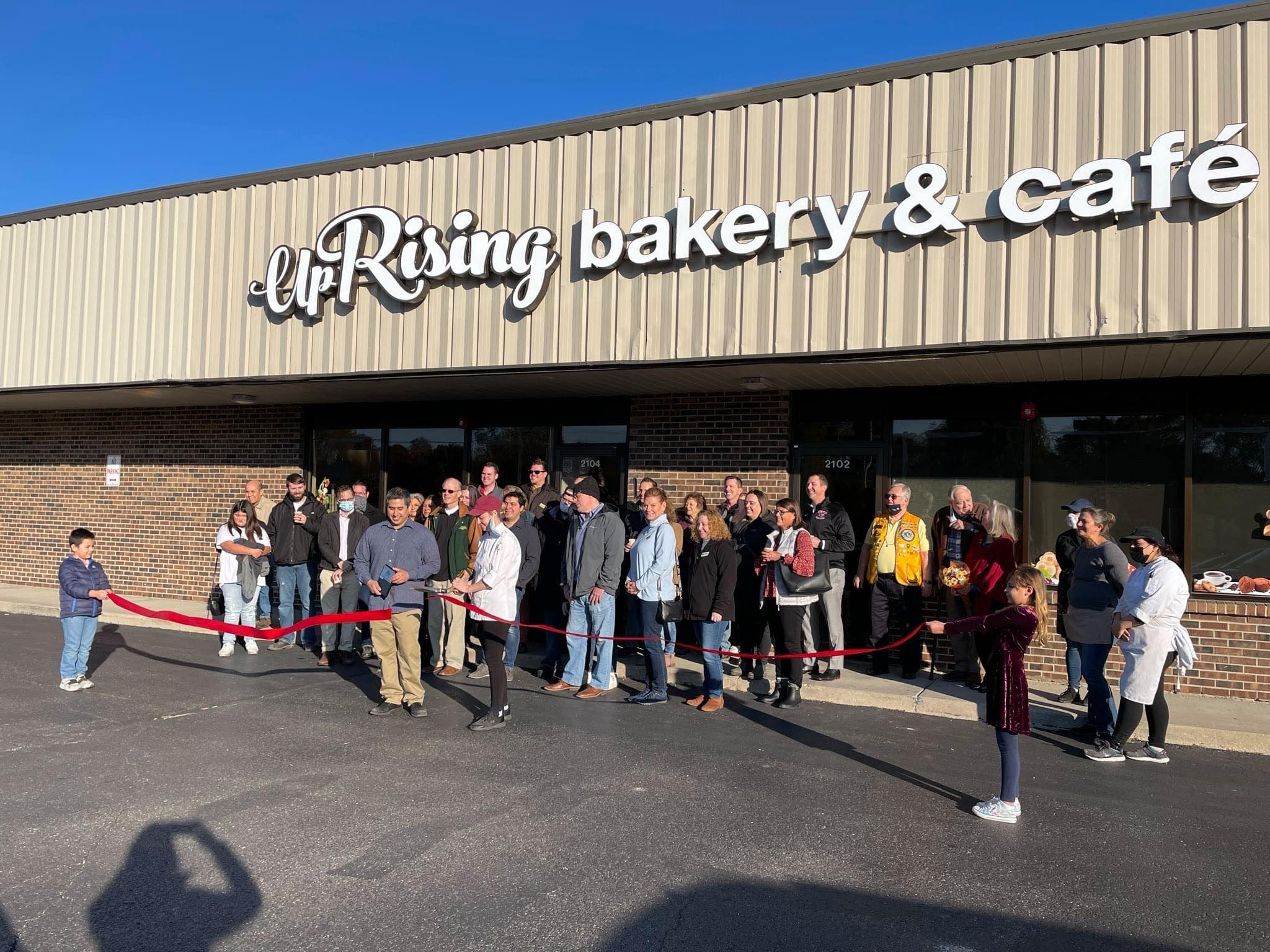 LAKE IN THE HILLS, Il – "Our hands are being tied and our backs are being forced up against the wall by our landlord and the village of Lake in the Hills," said Corrina Sac, owner of UpRising Bakery and Café, in an emotional video she shared on Facebook.
Just days after a man was charged with a hate crime for allegedly smashing the establishment's windows and spray-painting hateful messages on the building, which was targeted over its plans to host a family-friendly drag brunch on 23 July, Sac said the town issued a letter prohibiting UpRising from hosting events in the future.
"Unfortunately, when the attention waned from all the hate, they shifted gears and started victim blaming me after we were attacked by a known domestic terrorist who committed hate crimes against us just one week ago," Sac said.
She said that the letter, which came after a "very threatening meeting," warned that law enforcement actions will be pursued – up to and including the potential revocation of business and liquor licenses – if Lake in the Hills becomes aware of any entertainment events advertised or hosted by UpRising.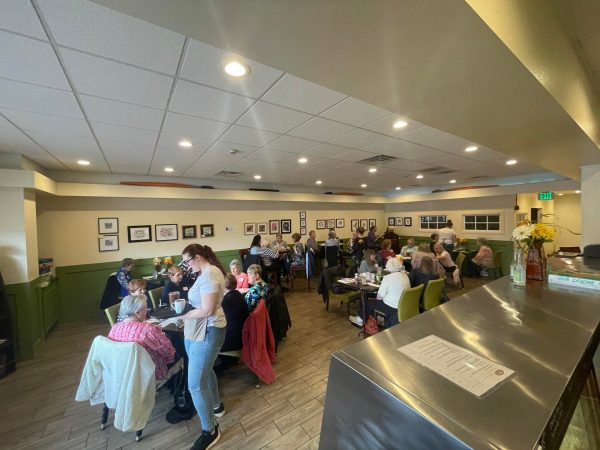 Sac said that despite hosting events "pretty much since the day we opened," it was during this meeting that she was first informed of the zoning ordinances and told there was concern over the public resources required to protect her business.
An Illinois police officer told The Los Angeles Blade he suspects conservative officials in Lake in the Hills, frustrated by the controversy over UpRising's drag brunch, decided to enforce an ordinance that had not been enforced in the past. Should they choose to do so selectively, allowing some businesses to host events but not others, he said the scepter of a lawsuit becomes likelier.
According to NBC's Chicago affiliate, the ACLU of Illinois vowed to defend Sac, saying Lake in the Hills had created "a victory for hateful, anti-LGBTQ+ voices who attacked the owner and bakery after coverage of the drag brunch."
In her video, Sac said UpRising's events have always been safe and family friendly – ways by which the business can "bridge the gap in our daily sales to make sure we can pay our rent, taxes, and employees."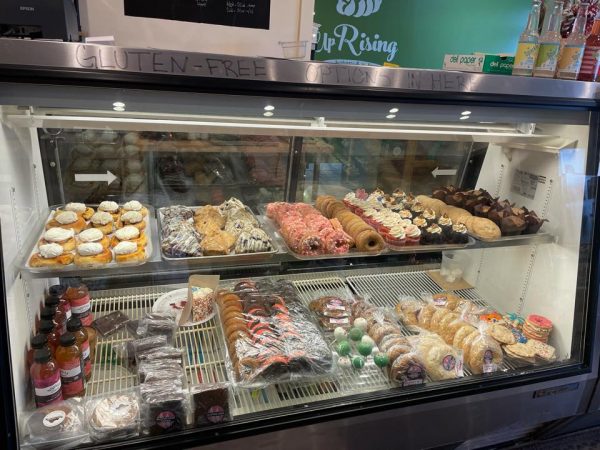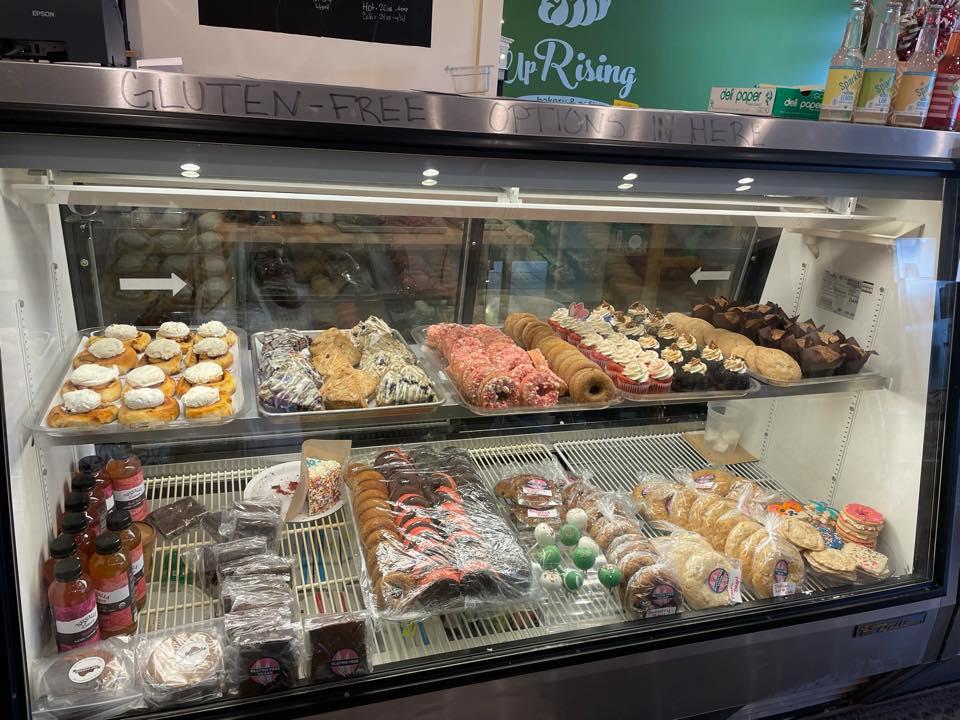 Illinois Gov. J.B. Pritzker and U.S. Sen. Dick Durbin (D-IL) condemned the hate crime in comments to The Los Angeles Blade last week. A spokesperson for Pritzker did not immediately return a request for comment on the village's subsequent issuance of the letter to UpRising.
Libs Of TikTok post instigates another round of bomb threats
An all too familiar occurrence an elementary school evacuated for bomb threats after being targeted by Libs of TikTok for a pride flag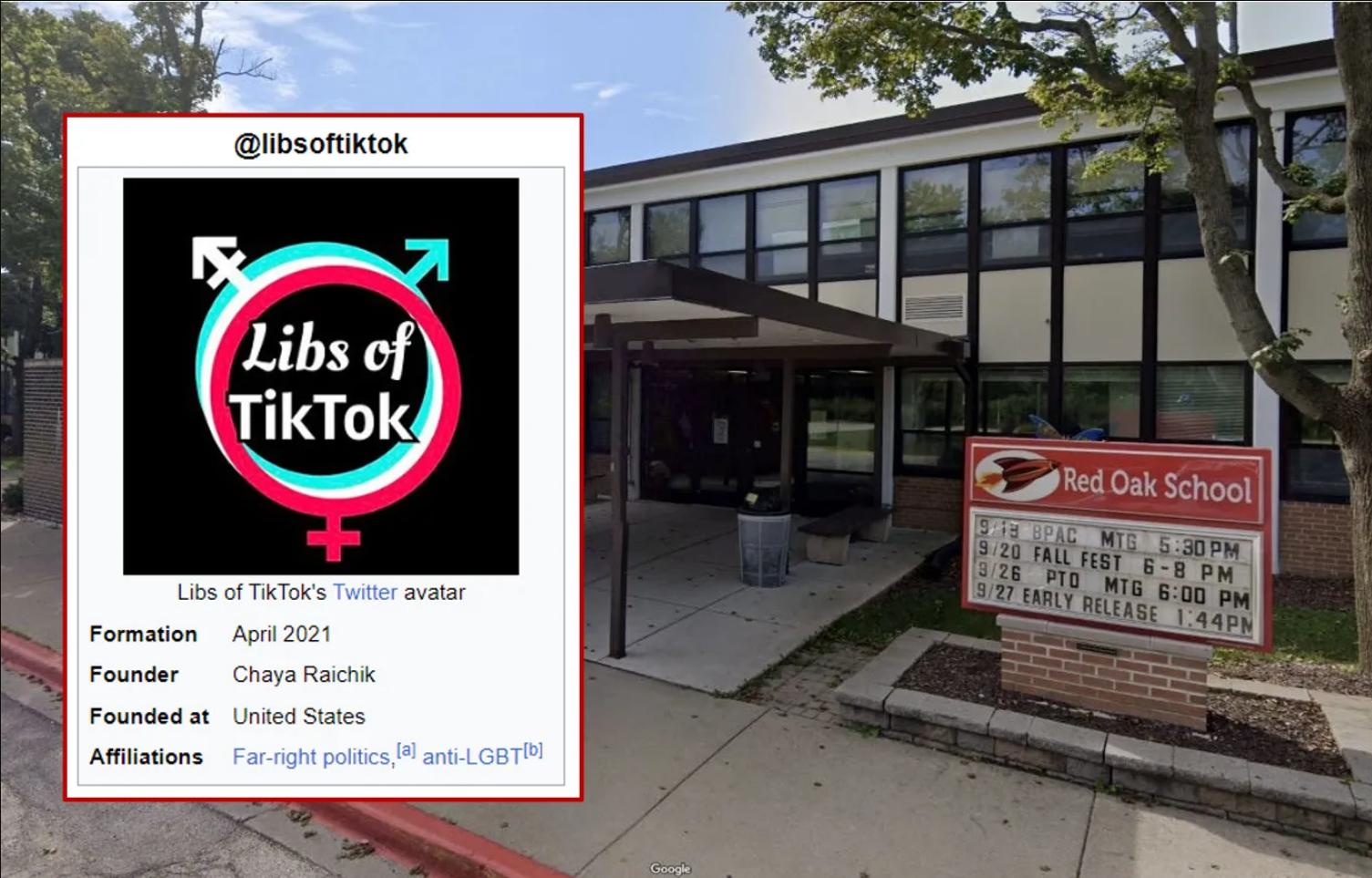 By Erin Reed | WASHINGTON – A Highland Park, Illinois, elementary school evacuated its premises and relocated its young students for two consecutive days following bomb threats. This alarming incident came on the heels of the controversial anti-LGBTQ+ account, Libs of TikTok, overseen by Chaya Raichik, showcasing an image of a classroom in the school adorned with a pride flag.
Notably, extremism researchers have previously associated the Libs of TikTok account with real-world violent threats potentially incited by posts to the account. As more schools and businesses face hostility simply for displaying a Pride flag, LGBTQ+ advocates and allies are left questioning why online social media platforms continue to tolerate such virulent hate content.
The Libs of TikTok account is run by Chaya Raichik, who maintained anonymity until December of 2022. In an interview with Tucker Carlson, which she deemed a "face reveal," she revealed that Governor DeSantis offered her to stay in the Governor's Mansion guesthouse in order to "provide her safety." Her account has regularly posted the names of hospitals, schools, and businesses that have LGBTQ+ inclusive initiatives, pride flags, or show support for LGBTQ+ students in any other number of ways.
Such a post was made on September 15 by the account of the interior of a classroom at a Highland Park elementary school which featured a pride flag and general rainbow theme. Her post asked, "Why would an elementary school have a massive progress pride flag hanging above students heads all day?" to which her respondents replied by calling the teacher a groomer and pedophile.
Here is a picture of the post, seen by 584,000 people on Twitter:
Within days, the school began to receive bomb threats, closing it down. Elementary students were evacuated to a nearby location. A message posted to the Highland Park, Illinois Facebook page noted that multiple schools delayed the start of their school days and that further updates would be provided to students. Notably, Highland Park is also the location of a recent mass shooting in 2022.
Five days after Libs of TikTok targeted an Illinois elementary school, students are being pulled out of class so police can investigate a bomb threat pic.twitter.com/zmZEtEFrDX

— Ari Drennen (@AriDrennen) September 21, 2023
Message posted to Highland Park Facebook Page, as retrieved by @aridrennen
Raichik has a long history of targeting a location and that location then being the recipient of violent threats. Shortly after her tweets against Boston Children's Hospital, the hospital began receiving a series of bomb threats, partially shutting it down at times.
In Kiel, Wisconsin, after the account posted tweets targeting a school district there, multiple replies called for violence against the district. The district was then paralyzed for over a month by bomb threats. Similar examples could be seen in Pittsburgh Children's Hospital, Doernbecher Children's Hospital, Phoenix Children's Hospital, and more.
All in all, the account has been linked to potentially inciting 66 separate threat events, most of which occurred within 5 days of her tweets as of December of 2022.
Anti-LGBTQ+ violent threats have become increasingly frequent in recent months. In California, a shop owner was killed for flying a Pride flag – the account followed and interacted with several anti-LGBTQ+ influencer accounts online.
In Texas, a church that hosted a drag event was firebombed after an anti-LGBTQ+ youtuber visited. In a report released in June, GLAAD had identified 350 anti-LGBTQ+ hate and extremism events across the United States.
Many organizations have called for social media platforms to do better at curtailing hate content. GLAAD's Social Media Safety Index this year, for instance, reported that all give major platforms were failing at restricting anti-LGBTQ+ hate content, with Twitter scoring the worst. The platform notably dropped protections for transgender people from its harassment policy earlier this year.
Without significant reforms, accounts such as Libs of TikTok are poised to persist in disseminating hate content, ultimately translating to tangible harassment and violence. In just the past week, this account has set its sights on several more schools and libraries for their support of transgender youth, pride displays, and other LGBTQ+-positive measures.
Ironically, these institutions will likely find themselves ramping up security measures to safeguard their students from accounts that purport to act "to protect kids" from LGBTQ+ people.
****************************************************************************
Erin Reed is a transgender woman (she/her pronouns) and researcher who tracks anti-LGBTQ+ legislation around the world and helps people become better advocates for their queer family, friends, colleagues, and community. Reed also is a social media consultant and public speaker.
Follow her on Twitter (Link)
Website here: https://www.erininthemorning.com/
******************************************************************************************
The preceding article was first published at Erin In The Morning and is republished with permission.