Jesse Lee Peterson: Why this conservative's gay sex scandal is different
What's different about this latest scandal, which concerns Los Angeles based minister Jesse Lee Peterson- Maybe he just has a wide stance?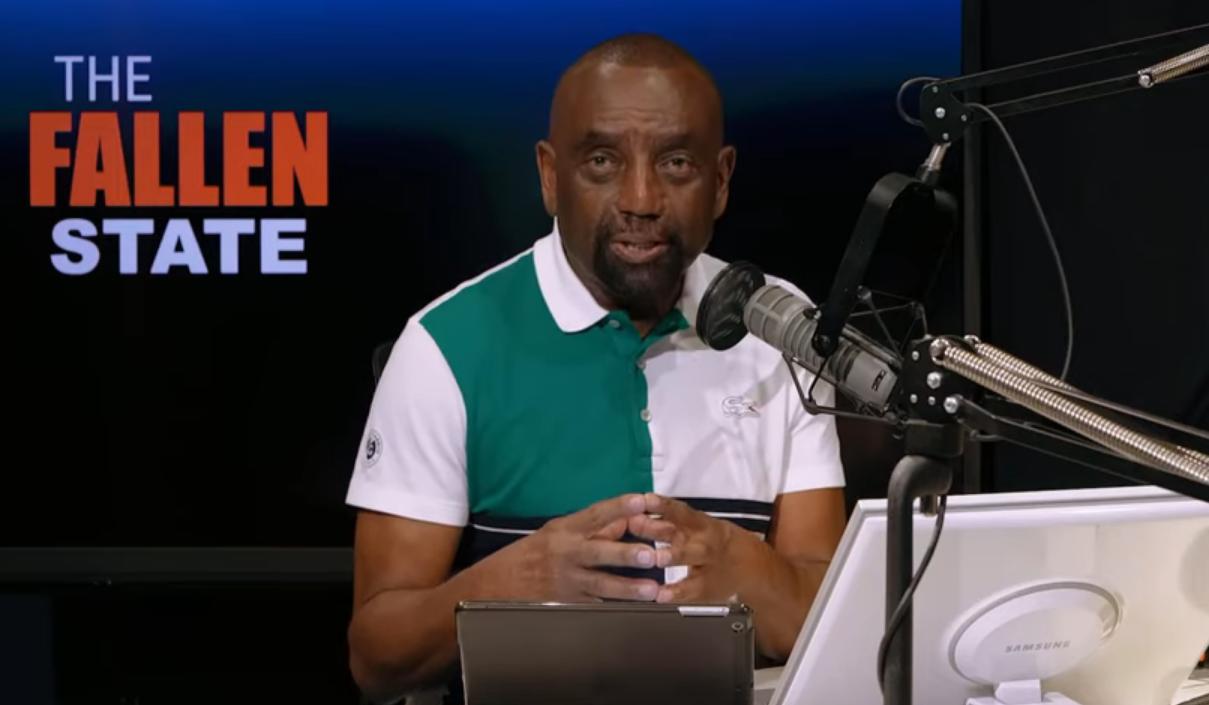 LOS ANGELES – It's become a familiar story: An anti-LGBTQ+ politician or religious leader becomes embroiled in a gay sex scandal whose licentiousness is often correlated with the extent to which he harbors extreme, far-right wing views about queer people. 
Idaho Republican Sen. Larry Craig was caught soliciting an undercover officer in a men's room in the Minneapolis-St. Paul International Airport. Florida Republican Rep. Mark Foley sexted with teenaged male congressional pages. Rightwing evangelical pastor Ted Haggard consorted a male prostitute in liaisons where the two allegedly used crystal meth.
What's different about this latest scandal, which concerns Los Angeles based minister Jesse Lee Peterson? He is not only an influential religious and conservative political figure but also a rising star in the "manosphere," a growing online right-wing movement that prizes toxic masculinity and shuns, well, everything and everyone else (including – you guessed it – men who have sex with men).
The Daily Beast was first to publish the allegations against Peterson, by two male associates who claimed in on the record interviews in June with Church Militant – a far-right Catholic website – that the minister engaged in sexual congress with them and propositioned others.
Peterson did not immediately respond to a request for comment from this news service through his Instagram page. Nor did his group, the Brotherhood Organization of a New Destiny (BOND), when reached by phone this morning.
Following initial reports about Craig, Foley, and Haggard's extra-curricular activities, the men were beleaguered by follow-on coverage of other corroborating accounts of their same-sex sexual activities. In Peterson's case, those who have come forward noted the minister has been careful to ensure there are no emails, text messages, recordings, or video footage documenting their trysts.
Of the "manosphere," the Southern Poverty Law Center, which monitors hate groups, writes this corner of the internet is "peopled with hundreds of websites, blogs and forums dedicated to savaging feminists in particular and women, very typically American women, in general. Although some of the sites make an attempt at civility and try to back their arguments with facts, they are almost all thick with misogynistic attacks that can be astounding for the guttural hatred they express."
Even by the standards of the far-right "manosphere," Peterson's statements about LGBTQ+ people have been extreme. Pride parade participants are the spawn of Satan. Radical homosexuals are evil. Transportation Secretary Pete Buttigieg should be ashamed of his relationship with his husband.
Peterson has distinguished himself not just for his anti-LGBTQ+ animus, nor just for his proximity to conservative Republican figures like Larry Elder and Dennis Prager, nor just for his public spats with the likes of Gloria Allred, Jesse Jackson, and the NAACP, but also for his extremist views on matters from racial justice (Peterson is Black) to sex and gender.
Speaking about Black unemployment in 2012, Peterson said, "One of the things that I would do is take all Black people back to the South and put them on the plantation…They need a good hard education on what it is to work." South Africa was better under apartheid, Peterson said. Nelson Mandela was "an evil man," but Donald Trump? "The Great White Hope."
That same year, Peterson claimed, "one of the greatest mistakes America made was to allow women the opportunity to vote." Women "can't handle power in the right way," they "have no patience" and "don't have love," he said. In other broadcasts, he has said women should not orgasm during sex because sexual climax is a masculine pursuit.
Anti-trans activist Kellie-Jay Keen spreads hate across America
Violence mars speaking tour by the UK's "Standing for Women" leader whose next stops include Florida, Washington, D.C. and New York City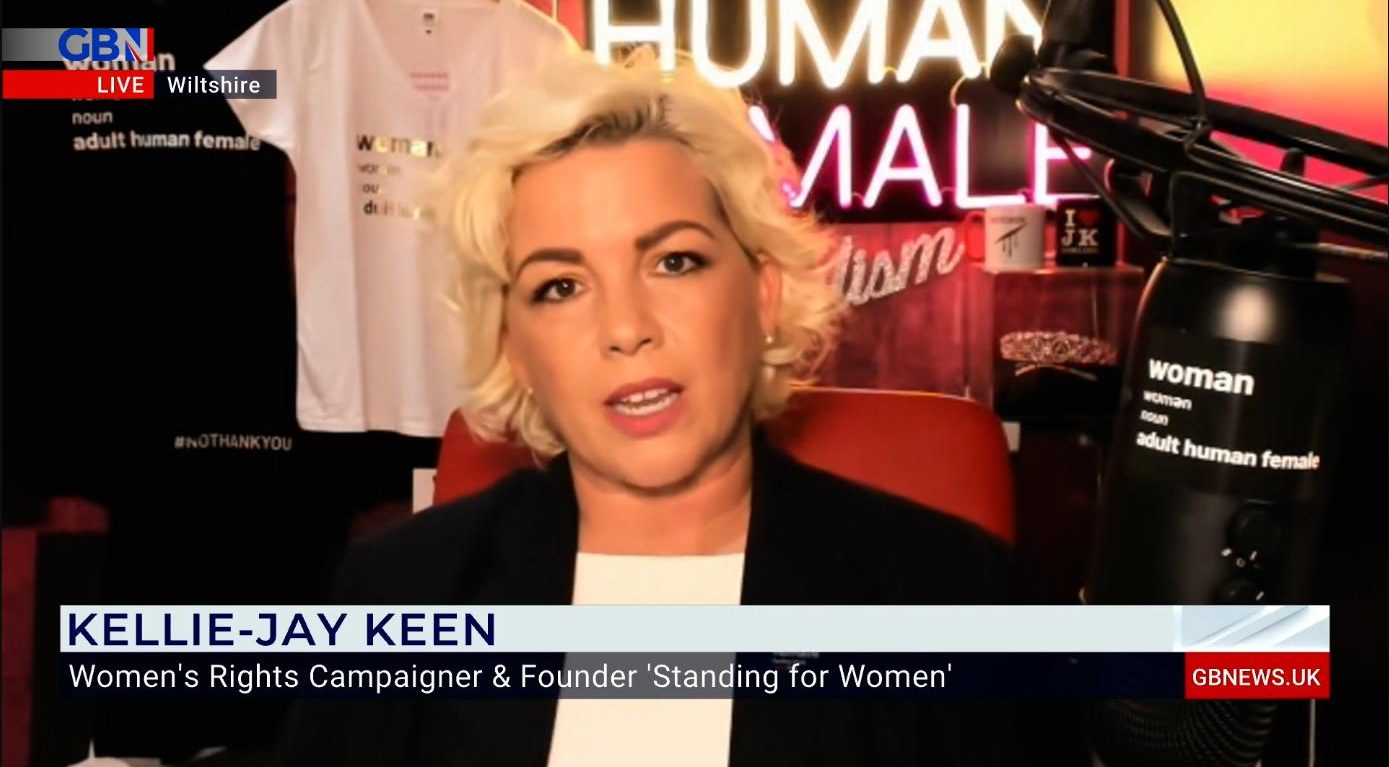 CHICAGO – Outspoken British TERF Kellie-Jay Keen, who goes by the pseudonym "Posie Parker," is in Chicago Sunday for the sixth stop in her 11-city "Standing for Women" speaking tour, which she launched in Los Angeles Oct. 16.
Her mission, she said when she announced the tour on Twitter earlier this month, is to "let women speak" and to "change the world."
"Women," according to Keen and her supporters, only means cisgender people presumed to be female at birth and does not include transgender women. "No woman has a penis," Keen said in Austin, Texas Saturday. "No man has a vagina." GC activists and TERFs like Keen are campaigning for laws discriminating against trans rights on both sides of the Atlantic.
Keen streamed the event on YouTube and posted photos on social media, showing what Keen claimed were Chicago police officers escorting her through crowds due to incidents of violence that had erupted on that tour. As of press time, Chicago police could neither confirm or deny whether on-duty officers provided security or whether off-duty uniformed officers were present.
@Chicago_Police stepping up. #LetWomenSpeak #Chicago#LetWomenSpeakUSA pic.twitter.com/dTuvHnMJFA

— SFW Kellie-Jay Keen #AdultHumanFemale (@StandingforXX) October 30, 2022
In Tacoma on Wednesday, police made one arrest for assault and The News Tribune reported at least six counter-protesters were treated for being hit with pepper-spray. The woman wielding the can of bear spray, similar to that used in the Jan. 6 insurrection at the U.S. Capitol, was identified in that report and via YouTube as Jenna Hoch of Denver, an anti-trans activist. She can be seen in the video, backing away from counter-protesters, screaming "Don't touch me."
A 14-year-old girl claims to have been targeted by Hoch in a video posted to YouTube.
"I was prepared for the violence," Hoch told The News Tribune, following what she described as an assault in Portland, Ore. One protester's hand was injured and required medical treatment, Hoch said. Keen, however, canceled the Portland event due to threats she claimed were made by Antifa. Video of a pie attack at that canceled event has since gone viral.
Despite canceling the stop in Portland, Keen did show up in Tacoma. A video posted by Keen shows a counter-protester storming the area of Tollefson Plaza where Keen and a dozen fellow speakers were holding their rally; One of Keen's supporters swiftly intercepted the counter-protester. According to The News Tribune, about 30 people showed up at the plaza in support of Keen. However, within minutes, the crowd of 20 counter-protesters grew to about 200 and made their way into the plaza. By that time, Keen had already fled, according to the report.
Keen is the U.K. activist who earlier this year advocated for gun-carrying, cisgender dads here in the U.S. to "use women's toilets… to combat the insanity" of allowing transgender girls and women to use bathrooms matching their gender identity. Keen represents cisgender women who call themselves "Gender Critical," and oppose laws and policies here and in the U.K. that allow transgender women to identify as women, compete as women and use public facilities dedicated to females. Keen also confronted this reporter covering the NCAA Women's Swimming Championships in Atlanta in March about use of public bathrooms.
When Keen launched her speaking tour on Oct. 16 on Hollywood Blvd., she was joined by a handful of supporters and fellow speakers and no opposition. And police presence was non-existent.
Kellie-Jay Live from Los Angeles #LetWomenSpeak#LetWomenSpeakUSAhttps://t.co/YFhJOQx6Zs

— SFW Kellie-Jay Keen #AdultHumanFemale (@StandingforXX) October 16, 2022
The same was true in San Francisco, her second stop. But when protesters started showing up at Keen's events, she asked for but did not receive police protection, including in Tacoma. That visibly changed when she arrived in Austin, Texas on Saturday, as ex-detransitoner and former radical feminist Ky Schevers tweeted, with a screenshot of armed security guards flanking Keen.
Kyle KD Sims & his team did security for Kellie-Jay Keen's anti-trans rally in Austin. Sims is a right-winger who's previously done security for former Senator Don Huffines & Kelly Neidert/Young Conservatives of TX. TERFs are increasingly turning to right-wing men to do security. pic.twitter.com/Qnv93fUIIK

— Ky Schevers (@reclaimingtrans) October 30, 2022
According to Schevers, "Jeannette Cooper of PEC [anti-trans group Partners for Ethical Care] hired private security for Chicago & K. Yang aka the Deprogrammer is paying for security for the NYC rally."
Also on hand on Sunday in Chicago's Pioneer Court: Counter-demonstrators brandishing signs declaring, "TERFs MACE KIDS."
#TerfsMaceKids https://t.co/T8KnyvbCMq

— Katy Montgomerie 🦗 (@KatyMontgomerie) October 30, 2022
The counter-demonstrators staged their own rally in Chicago's Cityfront Plaza, attended by at least one man identified by Twitter users as a member of the Proud Boys.
Keen's next stops include Florida, Washington, D.C. and New York City, and she announced she plans to make a documentary from video of her events.