Twitter says slandering LGBTQ+ people as "groomers" violates its rules
TikTok & Meta, parent company to Facebook/Instagram, also say that calling LGBTQ people "groomers" is a violation of their existing policies


By Ari Drennen | WASHINGTON – Twitter recently confirmed that harassing LGBTQ people with the baseless "groomer" slur violates its rules against hateful conduct and temporarily suspended "New Discourses" founder James Lindsay for using the slur.
The move came after Reddit confirmed that baselessly targeting LGBTQ people with "groomer" slander violates its content policies. TikTok and Meta, parent company to Facebook and Instagram, also say that calling LGBTQ people "groomers" is a violation of their existing policies.
For several months, right-wing media have amplified the harmful idea that the existence of LGBTQ people is a threat to children, without action by Twitter.
Lindsay called the mother of Texas trans activist Kai Shappley a groomer for tweeting that the family was fleeing the state to avoid an investigation by the Texas Department of Public Safety for affirming her child.
Chaya Raichik's Libs of TikTok account, which in March was the top user amplifying "groomer" rhetoric on Twitter, said a gay man upset about Florida's "Don't Say Gay" bill was mad that teachers could no longer "groom" their students.
Jaimee Michell, who runs the account "Gays Against Groomers" and who previously promoted white nationalist content on Instagram as "The Gay Who Strayed," wrote that "the internet is a dangerous place for kids, especially when you have radical alphabet activists openly grooming them."
The Daily Wire's Matt Walsh, who promoted an anti-trans documentary with unauthorized shirtless photos of trans people including, reportedly, a 15-year-old trans boy, accused an openly gay Democratic state senator who suggested teaching about drag in school of letting his "groomer flag fly."
Terry Schilling of the American Principles Project, who previously bemoaned the period "in the '50s and '60s when we started to get women out of the home," called Michigan Attorney General Dana Nessel a groomer for saying "drag queens make everything better."
Rep. Marjorie Taylor Greene (R-GA), who previously called for vigilante violence against hypothetical trans camp counselors, criticized law enforcement for pursuing protesters at "drag queen groomer shows."
YouTuber Tim Pool quote-tweeted a video from a drag show in Dallas, writing, "Yes, they are grooming your kids."
Newsmax's Jenna Ellis called a man "a groomer" for talking to gay high school students about mental health.
Christian influencer Allie Beth Stuckey implied that queer and trans people are inherently sexual predators, writing, "When you … learn the predatory, pedophlic roots of gender ideology & Queer Theory … it's easy to see that much of what's going on can accurately be called grooming."
Calling people "groomers" because of their LGBTQ identity is dangerous. "Grooming" is a term that allows survivors of child sexual abuse to understand their horrifying experiences. By changing its meaning, right-wing activists are erasing those survivors' experiences and obfuscating harm by conflating genuine abuse with exposure to the existence of LGBTQ people.
Furthermore, the false suggestion that LGBTQ people are a threat to children is dangerous libel at risk of motivating violence. Three days after Lindsay tweeted "ok groomer" at a public library holding a drag event, a group of Proud Boys showed up with signs accusing librarians of "grooming" and a rifle. Two separate events highlighted by Libs of Tik Tok with similar rhetoric were stormed by extremists including Proud Boys.
Twitter is now saying that the rhetoric that led to these instances violates its rules. That's a good step. But rather than taking action after an incident that has the potential to turn violent has already occurred, the platform should act now to enforce its stated rules and protect its LGBTQ users.
*******************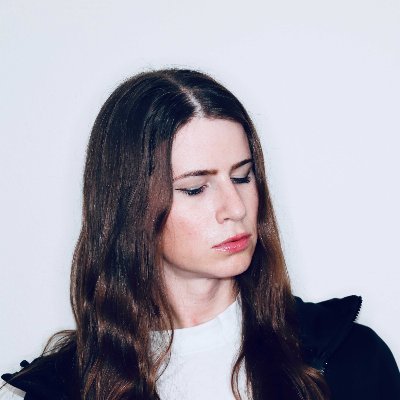 Ari Drennen is the LGBTQ program director for Media Matters, where she has worked since January 2022. She has a bachelors degree in political science and economics from Middlebury College. Previously she worked at the Center for American Progress and the League of Conservation Voters
*******************
The preceding article was previously published by Media Matters for America and is republished by permission.
Anti-trans activist Kellie-Jay Keen spreads hate across America
Violence mars speaking tour by the UK's "Standing for Women" leader whose next stops include Florida, Washington, D.C. and New York City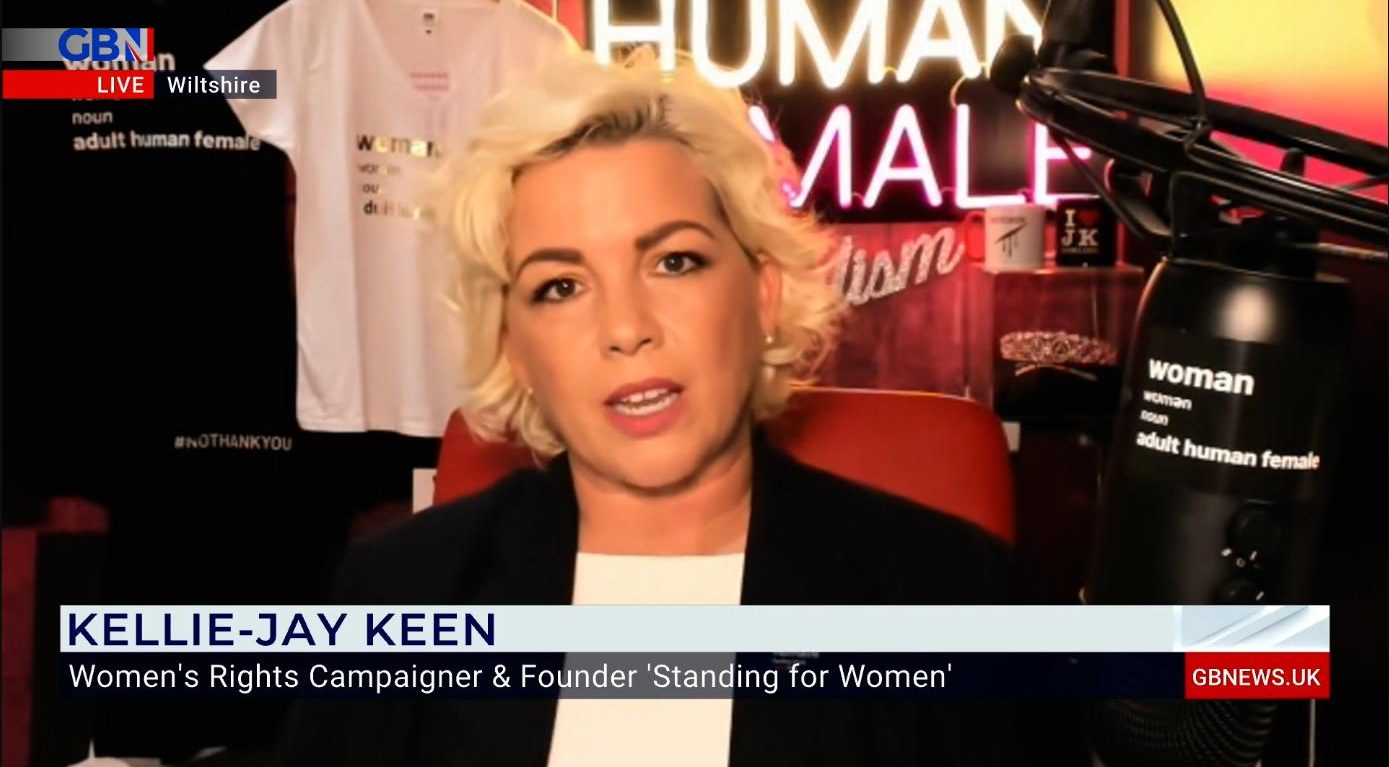 CHICAGO – Outspoken British TERF Kellie-Jay Keen, who goes by the pseudonym "Posie Parker," is in Chicago Sunday for the sixth stop in her 11-city "Standing for Women" speaking tour, which she launched in Los Angeles Oct. 16.
Her mission, she said when she announced the tour on Twitter earlier this month, is to "let women speak" and to "change the world."
"Women," according to Keen and her supporters, only means cisgender people presumed to be female at birth and does not include transgender women. "No woman has a penis," Keen said in Austin, Texas Saturday. "No man has a vagina." GC activists and TERFs like Keen are campaigning for laws discriminating against trans rights on both sides of the Atlantic.
Keen streamed the event on YouTube and posted photos on social media, showing what Keen claimed were Chicago police officers escorting her through crowds due to incidents of violence that had erupted on that tour. As of press time, Chicago police could neither confirm or deny whether on-duty officers provided security or whether off-duty uniformed officers were present.
@Chicago_Police stepping up. #LetWomenSpeak #Chicago#LetWomenSpeakUSA pic.twitter.com/dTuvHnMJFA

— SFW Kellie-Jay Keen #AdultHumanFemale (@StandingforXX) October 30, 2022
In Tacoma on Wednesday, police made one arrest for assault and The News Tribune reported at least six counter-protesters were treated for being hit with pepper-spray. The woman wielding the can of bear spray, similar to that used in the Jan. 6 insurrection at the U.S. Capitol, was identified in that report and via YouTube as Jenna Hoch of Denver, an anti-trans activist. She can be seen in the video, backing away from counter-protesters, screaming "Don't touch me."
A 14-year-old girl claims to have been targeted by Hoch in a video posted to YouTube.
"I was prepared for the violence," Hoch told The News Tribune, following what she described as an assault in Portland, Ore. One protester's hand was injured and required medical treatment, Hoch said. Keen, however, canceled the Portland event due to threats she claimed were made by Antifa. Video of a pie attack at that canceled event has since gone viral.
Despite canceling the stop in Portland, Keen did show up in Tacoma. A video posted by Keen shows a counter-protester storming the area of Tollefson Plaza where Keen and a dozen fellow speakers were holding their rally; One of Keen's supporters swiftly intercepted the counter-protester. According to The News Tribune, about 30 people showed up at the plaza in support of Keen. However, within minutes, the crowd of 20 counter-protesters grew to about 200 and made their way into the plaza. By that time, Keen had already fled, according to the report.
Keen is the U.K. activist who earlier this year advocated for gun-carrying, cisgender dads here in the U.S. to "use women's toilets… to combat the insanity" of allowing transgender girls and women to use bathrooms matching their gender identity. Keen represents cisgender women who call themselves "Gender Critical," and oppose laws and policies here and in the U.K. that allow transgender women to identify as women, compete as women and use public facilities dedicated to females. Keen also confronted this reporter covering the NCAA Women's Swimming Championships in Atlanta in March about use of public bathrooms.
When Keen launched her speaking tour on Oct. 16 on Hollywood Blvd., she was joined by a handful of supporters and fellow speakers and no opposition. And police presence was non-existent.
Kellie-Jay Live from Los Angeles #LetWomenSpeak#LetWomenSpeakUSAhttps://t.co/YFhJOQx6Zs

— SFW Kellie-Jay Keen #AdultHumanFemale (@StandingforXX) October 16, 2022
The same was true in San Francisco, her second stop. But when protesters started showing up at Keen's events, she asked for but did not receive police protection, including in Tacoma. That visibly changed when she arrived in Austin, Texas on Saturday, as ex-detransitoner and former radical feminist Ky Schevers tweeted, with a screenshot of armed security guards flanking Keen.
Kyle KD Sims & his team did security for Kellie-Jay Keen's anti-trans rally in Austin. Sims is a right-winger who's previously done security for former Senator Don Huffines & Kelly Neidert/Young Conservatives of TX. TERFs are increasingly turning to right-wing men to do security. pic.twitter.com/Qnv93fUIIK

— Ky Schevers (@reclaimingtrans) October 30, 2022
According to Schevers, "Jeannette Cooper of PEC [anti-trans group Partners for Ethical Care] hired private security for Chicago & K. Yang aka the Deprogrammer is paying for security for the NYC rally."
Also on hand on Sunday in Chicago's Pioneer Court: Counter-demonstrators brandishing signs declaring, "TERFs MACE KIDS."
#TerfsMaceKids https://t.co/T8KnyvbCMq

— Katy Montgomerie 🦗 (@KatyMontgomerie) October 30, 2022
The counter-demonstrators staged their own rally in Chicago's Cityfront Plaza, attended by at least one man identified by Twitter users as a member of the Proud Boys.
Keen's next stops include Florida, Washington, D.C. and New York City, and she announced she plans to make a documentary from video of her events.