Michigan library defunded after refusing to censor LGBTQ books
A community voted to close its library rather than have it remain open with books some consider to be "indoctrinating" children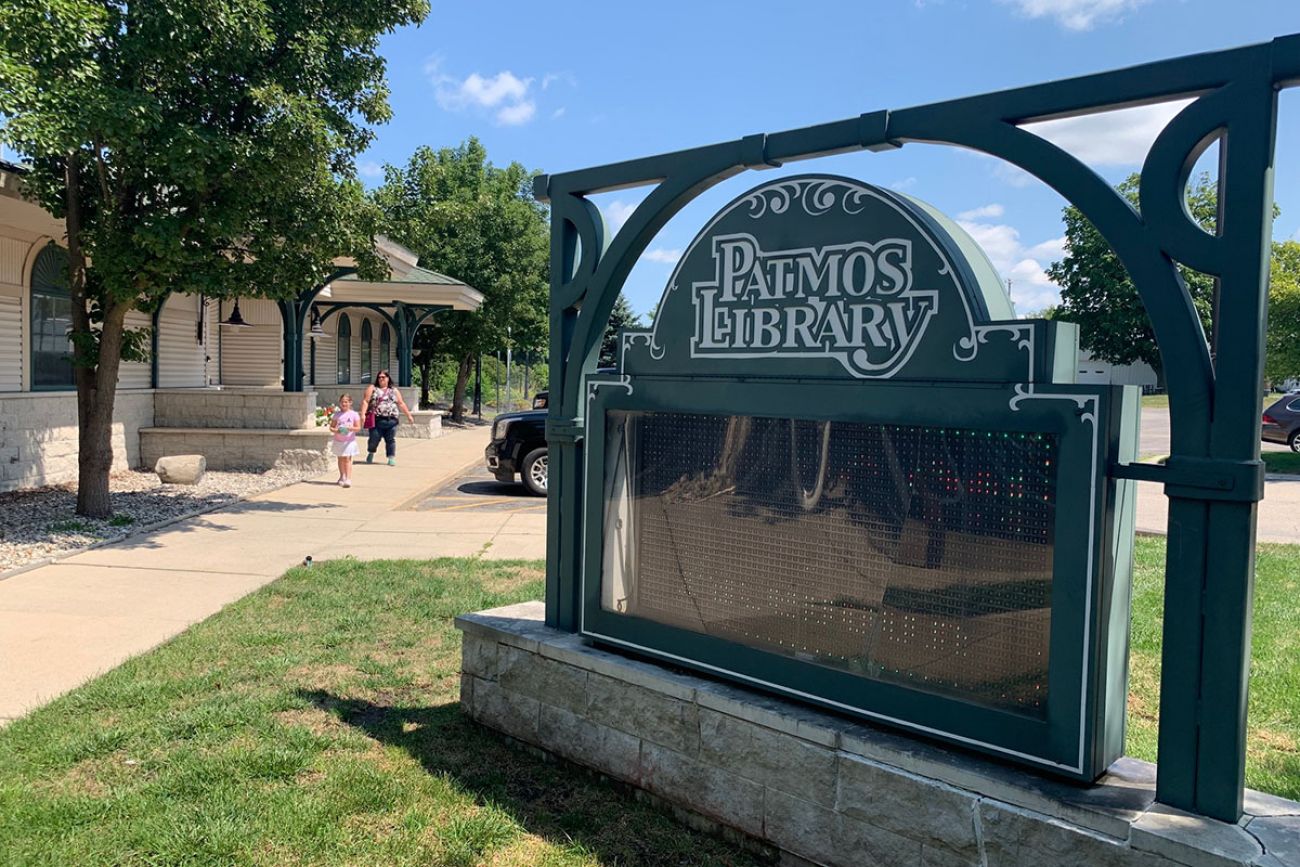 By Ron French | JAMESTOWN TOWNSHIP, Mi. – What started as a fight over an LGBTQ-themed graphic novel may end with the closure of a west Michigan public library.
Voters in Jamestown Township, a politically conservative community in Ottawa County, rejected renewal Tuesday of a millage that would support the Patmos Library. That vote guts the library's operating budget in 2023 — 84 percent of the library's $245,000 budget comes from property taxes collected through a millage.
Without a millage, the library is likely to run out of money sometime late next year, said Larry Walton, library board president.
"I wasn't expecting anything like this," Walton told Bridge Michigan Tuesday. "The library is the center of the community. For individuals to be short sighted to close that down over opposing LGBTQ is very disappointing."
There have been protests at other Michigan public libraries and at school board meetings about books with LGBTQ themes. But Tuesday may be the first time a community voted, in effect, to close its library rather than have it remain open with books some consider to be "indoctrinating" children.
Continue reading at Bridge Michigan: (LINK)
*********************
Ryan Wieber, President of the Michigan Library Association, released a statement Friday regarding the situation at Patmos Library:
The Michigan Library Association stands in solidarity with the Patmos Library Board of Trustees on the decision to retain a small collection of LGBTQIA+ materials on their library shelves. We are equally disheartened to learn that continued funding for the library was defeated on the August primary ballot because the library would not remove these materials.
We recognize that individuals have the right and responsibility to make decisions about what materials are suitable for themselves and their own families. We also stand united with the majority of the Patmos Library Board, and with librarians across the nation in upholding our Constitutional protections. The freedom to read is guaranteed by the Constitution. No one has the right to make rules restricting what other people read or to make decisions for other families. Freedom only exists when individuals can make their own choices. When a book is banned by those who want to censor voices they don't agree with, our democracy itself is threatened.
Of utmost importance to any public library is curating collections that allow every citizen, young and old alike, to see themselves in the books and resources their library provides, and choosing a broad range of subject matter that reflects diverse experiences. It is important to emphasize that the presence of any reading materials in a library collection does not imply endorsement of the ideas expressed in those materials. The library is simply doing its job to provide a wide variety of views and expressions—if the library "endorses" anything, it is citizens' right to access a broad selection of age-appropriate materials. This is a core tenant of librarianship – to provide for the interests of all, and to do so without bias.
Of the 50 library millages across Michigan that were on the August primary ballot, five were voted down, but only one was voted down due to extremist rhetoric and opposition concerning the small collection of materials with LGBTQIA+ themes on the shelves of the Patmos Library.
And we all know that there are extreme consequences to be addressed for those that voted "NO".
How will the community fare, when and if, the library closes its doors because its funding was not approved? Economically? Socially? Educationally? The Patmos Library serves many purposes – simultaneously a community center, voting precinct, history center, a place to read, gather, socialize, study and learn – a beautiful cultural institution in the heart of Hudsonville. The day will come when there is no access to WiFi. No access to employment assistance. No access to books, materials and eContent. No access to veteran's benefits. No access to storytime. No access to afterschool, weekend and evening programs. No access to lifelong learning opportunities. NO ACCESS at all because the Patmos Library will shut and lock their doors and will no longer serve the needs of anyone, including those that voted no.
It is the responsibility of libraries throughout Michigan and our Nation to guarantee and facilitate access to all expressions of knowledge and intellectual activity, including those that some individuals in our society may consider to be unconventional, unpopular, or unacceptable. We stand with you as you uphold the first amendment rights that are enshrined in the Constitution by serving the entire population, including those who see value in material that others may find objectionable.
The Michigan Library Association will help Patmos Library in any way they deem needed to address this challenge.
There is a GoFundMe campaign established by local Jamestown resident, Jesse Dillman, who is raising funds to sustain library operations. As of Friday, August 5, 2022 the campaign had raised $12,571 of its $245,000 goal.
The link to the GoFundMe is here: (LINK)
**********************
The preceding excerpt was previously published by Bridge Michigan and is republished by permission. Photograph of Patmos Library sign by Ron French for Bridge Michigan republished by permission.
Bridge Michigan is a non-profit supported by readers like you. Membership at Bridge isn't like a traditional newspaper subscription. It's a community.
Every gift makes a difference, but monthly or annual recurring donations build long-term sustainability, helping us grow and prepare for the future. Join Bridge today with a credit card or, if you prefer, through PayPal. Thank you!
Michigan: 22nd state to ban conversion therapy for LGBTQ+ youth
The ban is part of several LGBTQ+ rights measures considered this term after Democrats have the majority in both chambers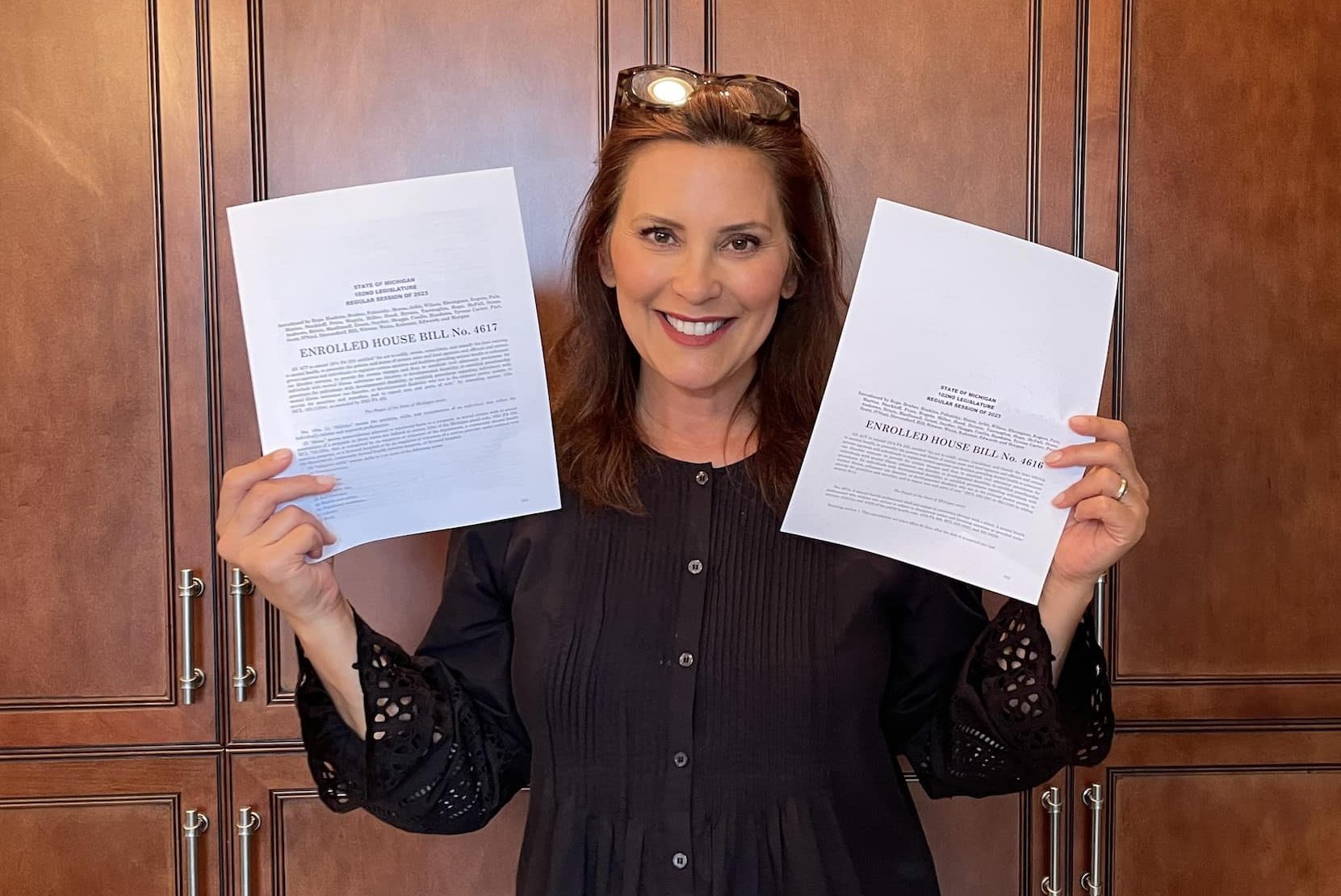 By Anna Liz Nichols | LANSING, Mich. – A ban on conversion therapy for minors was signed into law in Michigan Wednesday in the latest development of the new Democratic-led state Legislature's push for LGBTQ+ rights in Michigan.
Gov. Gretchen Whitmer said in a news release Wednesday that as the mother of a gay daughter, she is grateful to have the opportunity to make the state a more welcoming place to live for everyone's children.
"Today, we are banning the horrific practice of conversion therapy in Michigan and ensuring this is a state where you can be who you are," Whitmer said. "Let's continue working together to ensure anyone can 'make it' in Michigan, expand fundamental freedoms, and fight back against any and all forms of discrimination."
The legislation, HB 4616 and HB 4617, effectively bars mental health professionals from seeking to alter a minor's sexual orientation or gender identity, or risk facing disciplinary action that could result in the loss of their professional licenses.
The legislation does not prohibit the practice of gender-affirming care or support during exploration of gender or sexuality or counseling to prevent unsafe relationship practices.
There is no evidence that conversion therapy works, but there is evidence that shows it is dangerous to children, bill sponsor Rep. Felicia Brabec (D-Pittsfield Twp.), who is also a clinical psychologist, said in the news release from the governor's office and in her testimony on the House floor in June.
"I am acutely aware that kids need to be free to express themselves without the fear or threat of damaging pseudo-psychology like conversion therapy. With the support of several mental health organizations throughout our state and nation, I can confidently say that this law will help to ensure that therapists like myself continue to do no harm in our practices, while protecting the LGBTQ youth in our state," Brabec said.
Proponents of banning conversion therapy say legislation like what's being implemented in Michigan prevents suicide.
When Whitmer signed an executive order in 2021 banning the use of state and federal funds being used for conversion therapy on minors, the Trevor Project, a non-profit group working to create a safer environment for LGBTQ+ kids, applauded the action. The Trevor Project added at the time that a 2020 report by the Williams Institute at UCLA School of Law found that lesbian, gay and bisexual youth who experienced conversion therapy were more than twice as likely to report multiple suicide attempts in the last year than their peers who hadn't been in conversion therapy.
Erin Knott, executive director of Equality Michigan, which works to reach out and advocate for LGBTQ+ Michiganders, said, "today is a good day" because the ban is a win for Michigan against the "torture" of conversion therapy.
'The practice is inherently discriminatory, they are cruel, inhumane and degrading treatments that, depending on the severity, physical or mental pain, the suffering inflicted on a victim oftentimes amounts to torture," Knott said. "This is just one step in terms of mitigating torture and trauma to our kids as well as letting them know or giving them a signal that they are loved and supported and valued as they are, there's no need to attempt to change them for who they are or how they identify."
The ban is part of several LGBTQ+ rights measures considered this term after Democrats have the majority in both chambers in the state legislature for the first time in nearly 40 years. The state's 1976 civil rights laws got an update in March when Whitmer signed into law legislation to extend protections against discrimination on the basis of gender identity and sexual orientation.
Currently, expansions to the state's hate crime laws, which would add protections for abuses suffered by individuals because of their sexual orientation or gender identity are making their way through the Legislature.
The legislation signed Wednesday creates penalties for licensed mental health professionals, but doesn't address unlicensed professionals who perform conversion therapy, including religious leaders providing conversion therapy with no mental health care licensure.
Related:
However, Brenden Bell, care manager at Affirmations LGBTQ+ Community Center in Ferndale said in his experience, both being in religious ex-gay support groups in the past and in working with individuals at Affirmations, many conversion therapy efforts by religious organizations are led by licensed mental health professionals. So while the legislation may not have the teeth some advocates may hope for, Bell said the legislation does work towards cultural acceptance of the queer community in Michigan.
"I'm just feeling a sense of relief that at least from a cultural perspective we're starting to recognize and take seriously how harmful this is to people. … We have a lot more work to do in terms of queer rights…but I feel like this is an important step and I feel relieved that this is something we can all finally agree is unequivocally bad and abusive," Bell said.
But the ban is not supported unequivocally, as all Republican representatives in the House voted against the bills and all but one Republican senator rejected them in the Senate.
Rep. Nancy De Boer (R-Holland), along with several of her Republican colleagues gave similar no vote explanations, saying the bills limit conversations mental health care providers can have with patients and interfere with family conversations.
"I voted to put families over vague mandates and radical political agendas," De Boer said. "Parents in consultation with qualified medical professionals are better qualified to make important decisions regarding their child's development, not politicians in Lansing."
Knott said conversion therapy can actually drive a wedge between kids and their parents, dismantling trust.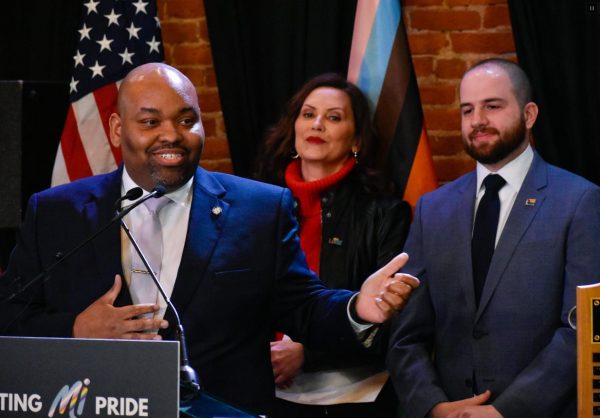 "Conversion therapy is based on this myth that being LGBTQ+ is caused by bad parenting or childhood abuse," Knott said. "For the kids that are subjected to conversion therapy, the biggest issue that they experience is shame, self-harm and suicide and no child deserves that kind of trauma. They do not deserve to be a trauma survivor when they're just a kid."
Bill sponsor Rep. Jason Hoskins (D-Southfield), said the LGBTQ+ community has endured enough under obstacles to acceptance like conversion therapy.
"Today marks a significant step forward as we bid farewell to a harmful and deceitful practice that has inflicted considerable harm upon the LGBTQ+ community since its inception," Hoskins said in the news release. "With this legislation, we are creating a safer environment for Michigan's children. It is a powerful message of love, hope, and acceptance, paving the way for brighter days ahead."
*****************************************************************************************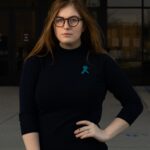 Anna Liz Nichols covers government and statewide issues, including criminal justice, environmental issues, education and domestic and sexual violence. Anna is a former state government reporter for The Associated Press and most recently was a reporter for the Detroit News. Anna is a graduate of Michigan State University.
*****************************************************************************************
The preceding article was previously published by the Michigan Advance and is republished by permission.
Corporate media aren't cutting it. The Michigan Advance is a nonprofit outlet featuring hard-hitting reporting on politics and policy and the best progressive commentary in the state.