Chair of Ventura County Board of Supervisors killed in traffic accident
"Her kindness, love and deep compassion for the community was felt by everyone. She will be dearly missed"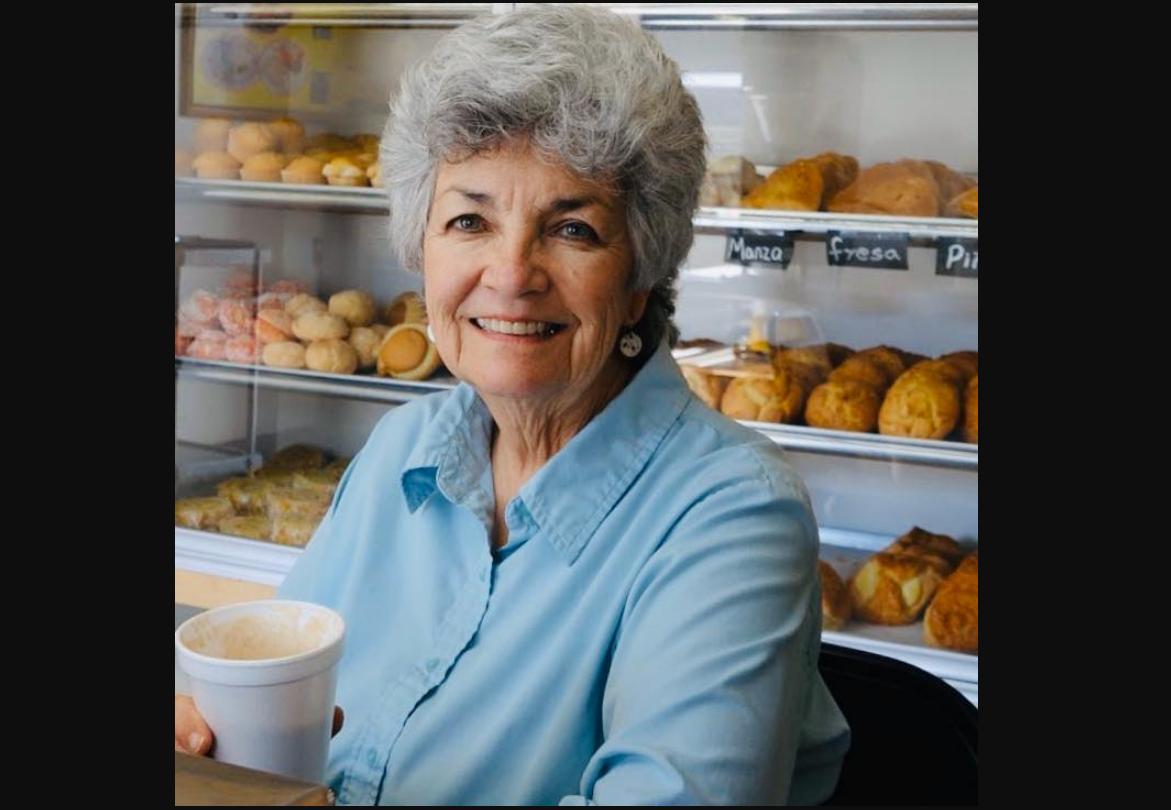 OXNARD, Ca. – The beloved chair of the Ventura County Board of Supervisors Carmen Ramirez was killed in a traffic accident in Oxnard Friday the Ventura County Star newspaper reported.
Ramirez, 73, had first served on the Oxnard City Council and then in November 2020, she became the first Latina in the county's history to be elected supervisor. She achieved another first the Star reported when her fellow board members elected her as chairwoman of the powerful board becoming the first Latina to hold that position.
According to the Star, the crash occurred about 6:45 p.m. at Seventh and A streets in Oxnard. Oxnard Police Chief Jason Benites said the driver of the 2020 GMC Sierra pick-up truck remained at the scene and was cooperative.
Ramirez was transported to Ventura County Medical Center in Ventura where she was pronounced dead at 7:17 p.m., the chief said.
The initial investigation determined that a large truck, driven by a 38-year-old man, was traveling westbound on Seventh Street toward A Street. Ramirez, who was reported to be crossing the intersection within the pedestrian crosswalk, was struck by the vehicle.
In her official bio on her 2020 campaign website it noted that she grew up in the San Gabriel Valley with six siblings and worked in Ventura County since 1978. The county's website states she served on the Oxnard City Council for 10 years.
Prior to being elected to the council in 2010, she worked as a longtime legal aid attorney serving low-income communities in Ventura County, her bio read.
"I offer my sincere condolences to her husband, Roy Prince, and her family," said Oxnard Mayor John Zaragoza in a statement released Saturday. "We will miss Carmen tremendously. We worked together often, while I was serving as Supervisor and she was Oxnard's Mayor Pro Tem, and this camaraderie continued when she was elected Supervisor and I served as Mayor. She was passionate about environmental justice and creating a better future for our City. Her kindness, love and deep compassion for the community was felt by everyone. She will be dearly missed."
Our County mourns the loss of our Chair of the Board Carmen Ramirez. Chair Ramirez was a pedestrian involved in a vehicle accident in Oxnard and passed away this evening. We extend our heartfelt condolences to her family, loved ones, and her City and County community. pic.twitter.com/ALNdju2cPB

— County of Ventura (@CountyVentura) August 13, 2022
Interim County Executive Officer Sevet Johnson described Ramirez as "passionate" and "hard working," calling her a huge advocate on climate issues as well as on behalf of her community and underserved populations.
"She was a powerhouse," Johnson said.
"We were all blessed to have known her, blessed to have been her friend," Supervisor Linda Parks said.
The LGBTQ community in Oxnard expressed its grief and condolences in a Facebook post writing:
"We, The city of Oxnard, and all of the people you have shined your light on are deeply saddened and in mourning from your loss. OxnardLGBTQ did not get the pleasure of knowing you, or work with you more thank we hoped for, but we knew you were a powerhouse, and major advocate for La Raza and our Queer community. You will be remembered by so many for all that you did and your legacy. Our sincere condolences to all of your family, friends and close acquainted. You will be truly missed. Descansa en paz Carmen Ramírez
"
The City of Oxnard Police tweeted that a candlelight vigil will be held at Plaza Park in Oxnard in honor of Ramirez at 7 p.m.
August 13, 2022
UPDATED Sunday from KTLA:
At Saturday's vigil, Ramirez's friends noted that despite her sudden passing, she left an impact that will be felt both for what she accomplished and the way in which she did it.
"I think it's a reminder to all of us that we're here for a short time, and we don't know when death is going to come calling," said Luzmaria Espinosa, a friend of Ramirez. "We can always be warriors, but everything has to be done with the heart. And I think that's what she did."
Ramirez is survived by her husband, Roy Prince. She was predeceased by her brother Ricardo Ramirez.
5.1 earthquake rattles SoCal area as storm dumps heavy rain
The National Weather Service reports that after the 5.1 earthquake shook the Los Angeles area, there is no tsunami threat
OJAI, Calif. – An earthquake with a preliminary magnitude of 5.1 struck the Ojai area in Ventura County Sunday afternoon and could be felt sharply across a wide swath of Southern California including the San Fernando Valley, downtown L.A., Long Beach and Orange County.
According to the U.S. Geological Survey the quake struck at 2:45 p.m. and was centered roughly four miles east-southeast of Ojai in Ventura County at a depth of one kilometer.
The National Weather Service reports that after the 5.1 earthquake that shook the Los Angeles area, there is no tsunami threat for Southern California. "Again, a tsunami is NOT expected," the weather service said.
A moderate earthquake just occurred near #Ojai CA. There is NO Tsunami threat for southern California. Again, a Tsunami is NOT expected. #cawx https://t.co/26GxqeSZQB

— NWS Los Angeles (@NWSLosAngeles) August 20, 2023
There were no immediate reports of damage, however, KTLA reported that the Los Angeles County Fire Department activated its "earthquake mode" which involves all 106 neighborhood fire stations conducting infrastructure surveys in their districts.
"This survey will be conducted from the ground, air and sea. Once this process is complete and reports are consolidated, assuming there is no significant damage, Earthquake mode will be complete," the Fire Department said in a statement. "This process typically takes less than one hour."
Areas of focus include transportation infrastructures, large gathering places, apartment buildings, and power lines, officials said.
The quake struck as Tropical Storm Hilary pushed into the region with heavy rains expected. NWS Los Angeles announced that Los Angeles, Long Beach and Glendale remain under a flash flood warning until 7:45 p.m. Monday.
Flash Flood Warning continues for Los Angeles CA, Long Beach CA and Glendale CA until 7:45 PM PDT pic.twitter.com/flDcGyTyQU

— NWS Los Angeles (@NWSLosAngeles) August 20, 2023
Flash flood warnings continue for Indio, Cathedral City and Palm Desert until 7 p.m. Monday, the NWS San Diego announced.
All schools in the Los Angeles Unified School District will be closed on Monday, superintendent @LAUSDSup announced at a 4 p.m. news conference. Schools across the district are expected to re-open on Tuesday, according to the superintendent.
KTLA reported that DoorDash is suspending all deliveries in Los Angeles County beginning at 3:45 p.m. Sunday as a result of the the storm, the food ordering and delivery service announced. "DoorDash is closely monitoring conditions on the ground to determine whether to implement the Severe Weather Protocol in addition areas," the news release stated. Deliveries are set to resume on Monday at 11 a.m. pending weather conditions."
On Sunday afternoon the White House released a statement from President Joe Biden on Tropical Storm Hilary:
As soon as Tropical Storm Hilary's path became clear, my Administration took immediate action to prepare. At my direction, FEMA deployed to California federal personnel and supplies that can be surged to impacted communities. The U.S. Coast Guard pre-positioned aircraft to allow for rapid response and search-and-rescue efforts. My Administration also deployed federal personnel to Nevada to ensure the state has additional support, and we will continue to coordinate with California, Nevada, and Arizona on any resources they might need.
 
This afternoon I spoke to California Governor Gavin Newsom about the emergency preparedness measures in place, and the initial response to Tropical Storm Hilary. I continue to be briefed on our preparedness efforts, and the storm's potential impact – including flooding. My Administration stands ready to provide additional assistance as requested. I urge people to take this storm seriously, and listen to state and local officials.
 
We are also closely monitoring the earthquake that occurred in Southern California, and any resulting impacts.