For Gaiman fans, 'Sandman' is a 'Dream' come true
Netflix series offers fantasy space where all feel welcome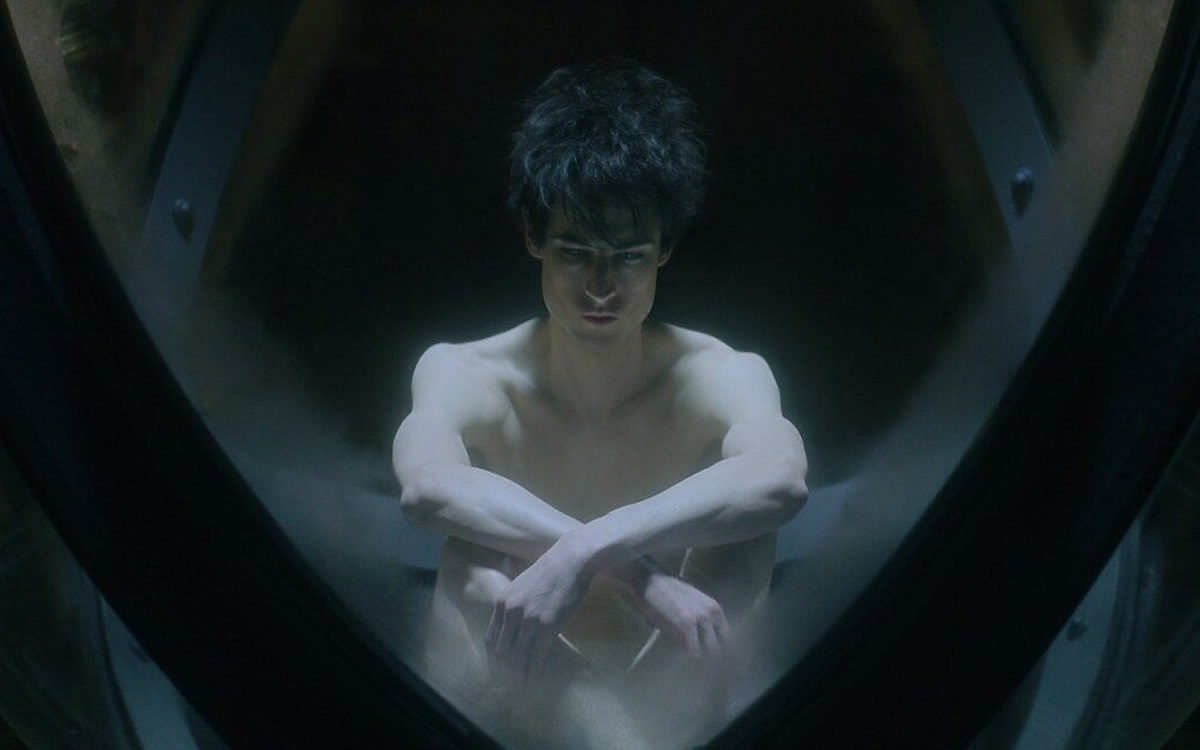 For the millions of fans who have embraced Neil Gaiman's "The Sandman" and its darkly beautiful, queer-inclusive mystical universe since it debuted in comic book form more than three decades ago, the arrival of a new Netflix series based on it is a very, very big deal – even if, for the uninitiated, it might be hard to understand why. After all, the streaming giant has already unleashed such a vast array of LGBTQ-friendly fantasy movies and shows that one more, welcome though it may be, hardly seems like anything new.
As any of the above-mentioned fans will quickly tell you, however, "Sandman" is not just any fantasy series. Initiated by DC Comics as a revival of an older comic book of the same name, it was handed over to Gaiman – then still a budding writer of comics with a few promising titles under his belt – with the stipulation that he keep the name but change everything else. The comic series he came up with went on to enjoy a 75-issue original run from 1989 to 1993, an era when an expanded literary appreciation for such works gave rise to the term "graphic novel", and it joined "Maus" and "Watchmen" among the first few comics to be included on the New York Times Best Seller List. Arguably more important, it also generated a huge and diverse fan following, and its incorporation of multiple queer characters and storylines has inspired subsequent generations of comic book creators to envision new and inclusive fantasy worlds of their own.
Despite that success, it's taken 33 years for it to finally be adapted for the screen. Beginning in the late '90s, attempts were made to develop "The Sandman" for film, but though a few scripts initially managed to win Gaiman's approval, creative differences inevitably led to a dead end, and the Hollywood rumor mill began to buzz that the story was ultimately "unfilmable" – until 2019, when Netflix and Warner Brothers (parent company to DC Comics) officially reached a deal to bring it to the screen as a series, with Gaiman fully on board and a creative team in place that was determined to faithfully adapt the much-loved original for a contemporary audience.
The show that came from that decision, which premiered on Netflix Aug. 5, makes it clear that the long wait was more than worth it.
"The Sandman" of the title refers to the story's leading figure – Dream (known also as Morpheus, among other names), one of seven elemental siblings whose mystical realms overlay and intertwine with the human world. As ruler of the dream world, he holds hidden power over all mankind – until a human sorcerer manages to trap him and imprison him on Earth for more than 100 years. Finally freed, he returns to his kingdom to find it in disarray, and he sets out to restore order and undo the damage done – a quest that will require him to enlist the aid of numerous (and sometimes less-than-willing) allies, both human and immortal, to save the cosmos from a chaotic force that has been unleashed in his absence.
Like any good myth cycle, it's both an epic story and an episodic one, making it a much better fit for the long-form storytelling capacity of series television than for any of the one-off film adaptations that it almost became. In his sweeping, unapologetically allegorical saga of the ever-dueling forces within our human psyche, Gaiman uses broad strokes in composing his plot, recycling and reinventing timeless motifs and themes while relying on our comfortable acceptance of the familiar tropes of myth and magic to get us all on board; the narrative is a massive structure, but it's not hard to follow the basics. Where "Sandman" becomes complex – and exceptional – is in the details Gaiman gave himself room to explore along the way, the human moments caught in between the monumental cosmic drama.
It's these parts of the story that have made his graphic novel iconic, more even than its gothic melancholy or its layered personification of primal forces into complex human archetypes; it's there, too that he was able to explore a broad and diverse range of human experience, including many queer characters in a time when comic book literature was far from a queer-friendly space. It's these things that made Gaiman's comic a touchstone for a wide spectrum of fans – and they would have been the first things that would have been jettisoned had any of the potential "Sandman" films seen the light of day. Because Gaiman has held out for so long to make sure it could be done right, series television has finally given him the chance, as co-creator and co-executive producer (alongside David S. Goyer and Allan Heinberg), to make it happen.
The big-budget Netflix production values certainly help, too, allowing the striking visual aesthetic of the comic – in which even the horrific can be exquisitely beautiful – to come thrillingly alive. The show's many baroque and gruesome deaths bear testament to that, as does a fourth episode sequence when Morpheus's quest requires him to descend into a Hell that evokes the macabre beauty of Dore's illustrations for Dante's "Inferno," the very landscape itself made up of the writhing and tormented souls of the damned. The artfulness of this show's scenic design lingers in the memory, appropriately enough, like images from a dream.
Still, it's all just scenery without the players, and "Sandman" assembles a top-drawer cast capable of bringing Gaiman's characters to life with the level of depth they deserve. Tom Sturridge makes for a compelling leading figure, capturing the titular character's complex mix of coldness and compassion without ever losing our loyalty; he's supported by an equally talented ensemble of players, including heavyweight UK stalwarts like Charles Dance, Joely Richardson, David Thewlis, and Stephen Fry among a host of less familiar faces, and there's not a weak performance to be found among any of them.
As to whether the show's writing does justice to the original, different fans will surely have different opinions. The story has been remolded to fit the modern world, and many elements of the comic have been reconfigured in the process. This is particularly true in terms of representation; though queer characters were always a part of the "Sandman" universe, the comic debuted 34 years ago, and much has changed since then. In bringing the story to the screen, the author and the rest of the creative team have brought things up to date, bringing more nuance to its queer representation even as it expands it wider, and reimagining many of its characters to reflect a more diverse and inclusive vision of the world. Inevitably, these choices may upset some die-hard fans – there's already been the inevitable toxic outcry against the show's gender-swapping of characters and the decision to cast actors of color in roles originally depicted as white.
Still, for those who loved the original for providing a fantasy space where ALL could feel welcome – exactly the way Neil Gaiman intended it to be – it's hard to find a reason to complain.
"Dr. Jackie: Unlicensed Psychotherapist" premieres on OUTtv
Jackie Beat's new series is just what the (unlicensed) doctor ordered. The show is available exclusively on OUTtv.com & on the OUTtv Apple TV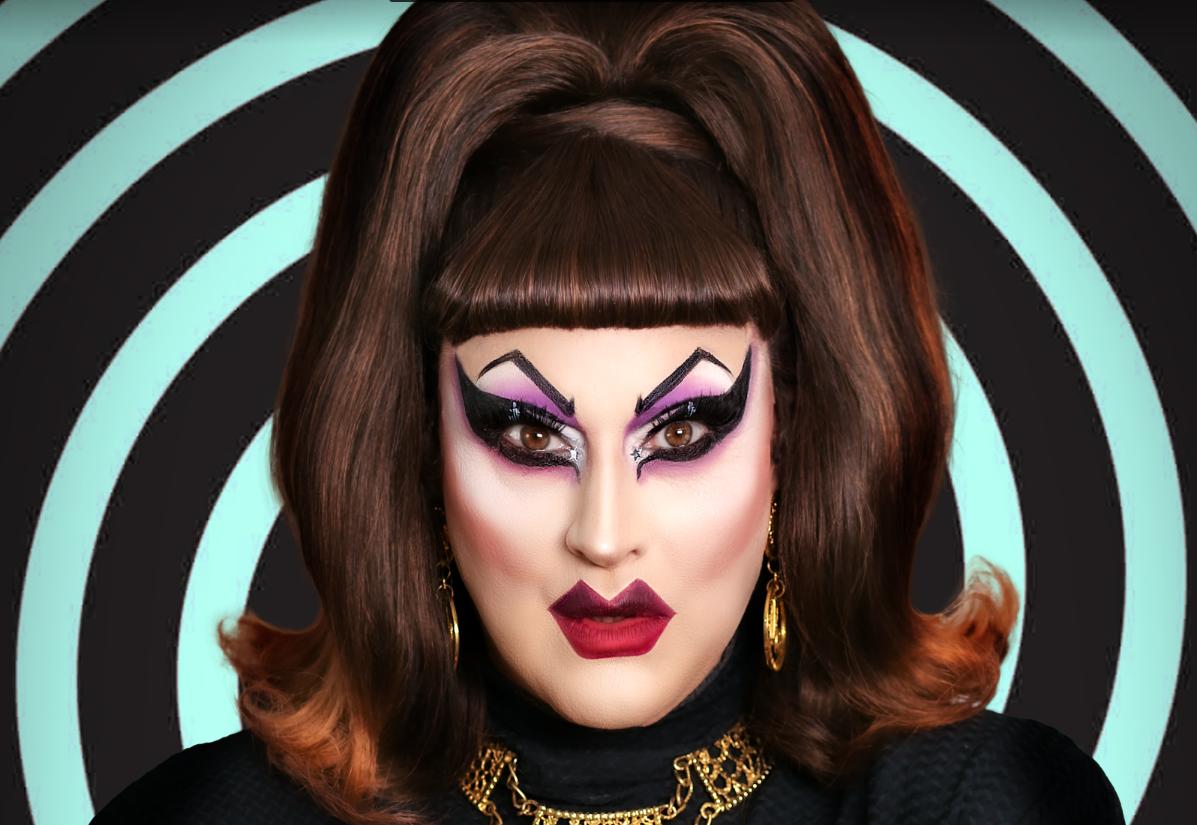 NEW YORK – While much of the world spent the pandemic sheltering in place and binging on Netflix in an attempt to stave off madness, innovative (and already insane) Jackie Beat found herself pounding a different drum.
The veteran drag queen known for belting out hilariously filthy song parodies while hurling cruel insults at delighted audience members immersed herself in online academia, only to emerge several hours later with… no formal education, but a self-declared title that everybody agreed would also be a kickass concept for a TV show, and a pretty good title to boot: "Dr. Jackie: Unlicensed Psychotherapist."
And so, on this day, September 19, 2022, it shall be so: "Dr. Jackie" premieres on OUTtv with new episodes each week through October 24. Watch the trailer HERE. The premise is simple: Dr. Jackie runs her "practice" out of an office managed by her "cute but confused assistant" (played by longtime creative collaborator Sherry Vine, whose ballsy, bonkers variety show had its premiere season on OUTtv last year). Sherry's the dutiful gatekeeper who shepherds a revolving cast of funny, famous people (mostly top-notch drag queens) into their sessions with tough-but-fair, decidedly uncredentialed Dr. Jackie.
"It's such a great feeling to not only entertain people, but be able to help them, too," said Dr. Jackie, in a press announcement for her six-part series. "It's a real win-win. I'm very proud of the fact that I am able to make mental health just a little more glamorous and fun! And if anyone wants to cancel me for 'mocking' pyschotherapy, please do it! I haven't been on THAT reality television show so I need all the publicity I can get!"
Taking a leap of faith that "Dr. Jackie" will be up to the level of quality we associate with the sold-out stage shows of Jackie Beat—and also betting heavily that Dr. Jackie has already figured out a way to dispense prescription drugs—The Los Angeles Blade is happy to generate more publicity for the good Doctor, who along with Sherry Vine took some pre-premiere time to participate in the spirited Q&A you see below.
The Los Angeles Blade (Blade): How did the show come about? Is this a product of your frequent collaborations with Sherry Vine?
Jackie Beat (Jackie): Sherry gets all the credit for making this happen! After being in show business for over three decades, I sort of had the attitude of, "This will never happen"—but Sherry was beyond optimistic and determined. I'm sure the success of her variety show on OUTtv helped. Oh, and my beauty!
Sherry Vine (Sherry): We had talked about this idea for a few years and I said, "Let me run with this and see if I can get it picked up" and Jackie said, "OK." I went to PEG and OUTtv who did my variety show, and they immediately said, "Yes." I worked very hard on the pre-production and filming but was less involved in the post-production. Jackie had a very clear vision of how she wanted it to look and sound so other than offering my opinions, I let her run with it.
Blade: How did the pandemic impact the shooting of episodes?
Jackie: We obviously had to adhere to very strict COVID protocols… Testing, masks, limiting the cast and crew, etc. But once this queen had gotten the green light on her own TV show, no pesky little virus was gonna stop her from getting it done!
Blade: Is there improvisation? If so, discuss how that played out.
Jackie: Yes, and everyone really delivered! We had an outline—a beginning, middle, end, maybe a plot twist or two—but then we just let people go for it. The hardest part, as you can imagine, is not cracking up. There was also quite a bit of stuff that was so out-there and just plain disturbing that we were like, "Oh God, we can't use that!" The brilliant improvising also made it very difficult to edit because there was so much gold!
Blade: What part, if any, did you play in the editing? How did the editing process impact the show's pacing and style?
Jackie: Well first off, the editor, Kain O'Keeffe, is a genius! He really has great comic timing so that certainly helped. I have worked with some editors who are technically amazing but don't really get comedy. Kain's instincts are great. And he also kept his cool—most of the time, LOL—working with this control freak. I was really very painstaking in the editing, because one beat or one moment or one word can change everything. The most frustrating part was having to watch each episode 50 or 60 times. I was like, "Is this even funny?" The answer to that question, of course, is YES!
Blade: With "Dr. Jackie," you enter the pantheon of small screen shrinks. What sets your style of therapy apart from colleagues like Lucy Van Pelt and Dr. Bob Hartley?
Jackie: First of all, I could be the illegitimate love child of those two because Lucy is an unqualified, self-centered bitch and Bob is dry and cool as a cucumber. I think I fall somewhere in the middle. A self-centered cucumber?
Blade: Talk about the role of ensemble and/or guest players.
Jackie: We were so blessed to get so many amazingly talented people—most of whom I consider friends. And I also love that people like Elvira [Cassandra Peterson] or Margaret Cho, who couldn't shoot in person, were able to be involved and get "emergency phone sessions" thanks to modern technology! I have several "Drag Race" stars such as Bianca Del Rio, Alaska Thunderfuck, Bob The Drag Queen, Katya, Trixie Mattel, BenDeLaCreme, Tammie Brown, Kelly Mantle and Monét X Change but I also wanted to include supremely talented friends of mine such as Mario Diaz, Nadya Ginsburg, Daniele Gaither, Drew Droege, Sam Pancake, Calpernia Addams, Selene Luna, Pete Zias, Roz Hernandez, and Muffy Bolding.
Blade: Sherry, you play Jackie's sidekick. Is the dynamic similar to, different than, what we see when the two of you work together on stage?
Sherry: Well the dynamic is different in terms of I'm playing her receptionist and she is the star—this time! Lol. But after 30 years of performing together we have a natural chemistry and play off of each other so well. It was scripted but of course there was plenty of improvisation. We were cracking up the whole time! On stage and on camera we are usually in synch—I know exactly where she's going.
Blade: Jackie, what can decades-long fans of your stage work expect from a show not grounded in parody songs?
Jackie: They can expect to be laugh and be entertained so… Same old thing!
Blade: Jackie, Sherry, what's happening between now and the end of the year, in terms of traveling and performing live?
Jackie: I'm doing lots of writing right now, but I will never stop performing. I will do my annual holiday tour, of course. I'm doing my holiday show at The Palm in Puerto Vallarta on Christmas Eve and Christmas Day!
Sherry: We are now in pre-production for "The Sherry Vine Variety Show" Season 2! Yay! We start filming at the end of October, so I'm writing, casting, recording, etc. Lots of exciting guests and surprises—and Jackie will be returning as my partner in crime.
Blade: How do you find performing and living in the "post-pandemic" era: Has it change the way you do things, creatively and personally? What lessons did we learn or ignore from all that time sheltering in place?
Jackie: People seem very appreciative of live shows right now. It's like they didn't realize just how precious those moments of sitting in a darkened theater or nightclub watching a live performer was until it was suddenly gone. I have also learned that if you are naturally funny and talented you can entertain people no matter what – even on their laptop or phone. I was very happy to learn that my comedy and magic could survive and translate to that format. Again, I ain't never gonna let no pesky virus stop me from doing what I do!
"Dr. Jackie: Unlicensed Psychotherapist"—written by Jackie Beat—is directed by John Mark Hostetler and produced by Producer Entertainment Group (PEG) for OUTtv. As of September 19, the show is available exclusively on OUTtv.com and on the OUTtv Apple TV Channel in the US and Canada, OUTtvGo.com and the OUTtv Amazon Prime Channel in Canada and FROOT.tv in the UK and Ireland.
Follow Jackie Beat:
Website: HERE
Instagram – HERE
Website – HERE
Twitter – HERE
Facebook – HERE
Fall TV offers vampires, royals, and return to Gilead
'Handmaid's Tale' even more essential after fall of Roe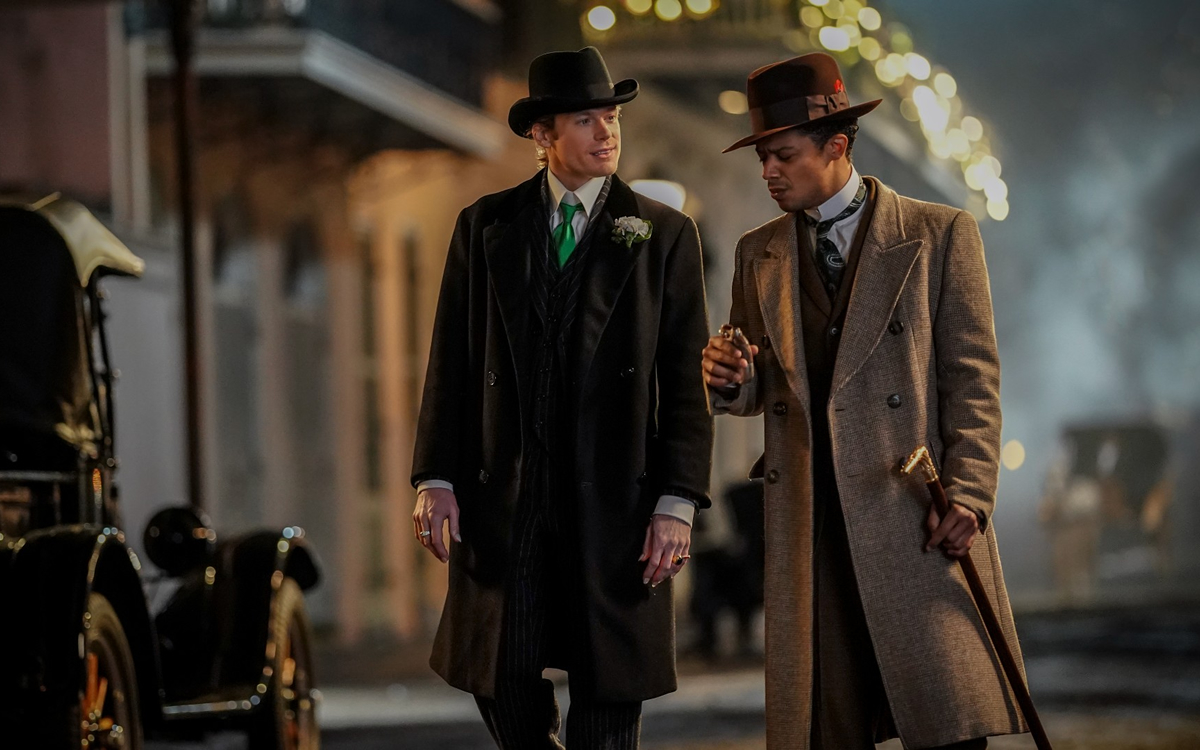 Once upon a time, TV premieres were the province of fall, and there was something exciting about seeing all the new titles unveiled. In the streaming era, of course, new shows debut all year long – but we think there's still a special excitement surrounding the ones that come out at this time of year. Call us old-fashioned.
Here's our list of the shows we think you'll find watch-worthy:
THE HANDMAID'S TALE (Hulu, Sept. 14)
The critically acclaimed and popular series based on Margaret Atwood's chillingly prescient dystopian novel just dropped the first episode of its fifth season, in which now-escaped refugee June (Emmy-winner Elisabeth Moss, "Mad Men," "Top of the Lake," "The Invisible Man") works from afar to be reunited with her daughter, while her co-conspirators in theocratic Gilead find an unlikely ally in Aunt Lydia (Ann Dowd). Meanwhile, Serena Waterford (Yvonne Strahovski), now a widow in Toronto after the violent end met by her husband at the end of season four, attempts to raise her profile as her homeland's influence spreads into Canada. The ominous too-close-to-home quality that made this series tough-but-essential viewing during the Trump years has taken on a renewed power with the fall of Roe v. Wade, which means its latest (and possibly final) installment will likely be a must-watch for more audiences than ever. Also starring Max Minghella, Bradley Whitford, O-T Fagbenle, Samira Wiley, Madeline Brewer, Amanda Brugel, and Sam Jaeger.
MONARCH (Fox, Sept. 20)
Self-described as "a Texas-sized, multi-generational musical drama about America's leading family of country music" and starring Oscar-winner Susan Sarandon "Dead Man Walking," Thelma & Louise," "Feud") as a "tough-as-nails" country music legend, this ambitious new offering from creator/writer/executive producer Melissa London Hilfers features a lesbian couple among its principal characters and looks to be cut from the same guilty-pleasure cloth as all the classic primetime soaps the queer community has always loved. The saga of a fictional country music dynasty with superstars Dottie and Albie Roman at its center, it promises plenty of scandal, sex, bad behavior, and music (both original songs and covers) as it unwinds the secrets and lies at the heart of their success and forces them to protect the family legacy – from both rivals and each other. Featuring multi-Platinum country music star and three-time ACM winner Trace Adkins as Sarandon's other half, the series also stars Anna Friel, Joshua Sasse, Beth Ditto, Meagan Holder, Inigo Pascual, Martha Higareda, and Emma Milani.
REBOOT (Hulu, Sept. 20)
From "Modern Family" creator Steven Levitan comes this good-naturedly irreverent (and queer-inclusive) send-up of the Hollywood entertainment machine featuring "Crazy Ex-Girlfriend" star Rachel Bloom as a TV writer who gets greenlighted on her pitch for a revival of a beloved sitcom from the early 2000s – a dream come true, until her hopes for a more "woke" update of the outdated classic are threatened by the involvement of the show's original creator (Paul Reiser, "Mad About You"). Making things even more unpredictable is the original cast (Keegan-Michael Key, Judy Greer, Johnny Knoxville, and Calum Worthy), whose complicated history of offscreen relationships and personal dysfunctions is part of the package deal that comes with reuniting them to reprise their roles. Fast, funny, and full of the rapid-fire comic zingers Levitan's shows are famous for, it's a shrewd and deliciously "meta" satire that pokes fun of all the usual Hollywood flaws and foibles – not to mention currently raging generational conflict of attitudes and values – while making sure its gallery of goofy-but-lovable characters are always the main attraction. This one is a definite gem.
INTERVIEW WITH THE VAMPIRE (AMC, Oct. 2)
For the many devoted followers of author Anne Rice, who sadly passed away at 80 last December, this one is huge. Ever since it was first published in 1976, Rice's gothic tale of a New Orleans vampire revealing his 200-year history as a denizen of the night has been embraced by queer fans, who saw their own outsider experience reflected in its sensual and sensitive cast of undead protagonists. The novel spawned an entire series of books – "The Vampire Chronicles" – that enriched and expanded the stories of her beloved characters and spread them across a vast historical landscape, and branched off into other sagas populated by more of Rice's supernatural creations; a 1994 film adaptation starring Brad Pitt and Tom Cruise, though successful, felt straight-washed to many of Rice's readers (and the less said about 2002's "Queen of the Damned," the better), but series creator Rollin Jones has already promised his new adaptation – modernized from the original's mid-70s setting – will be true to the queer subtext of the author's original work. The involvement of Christopher Rice (the author's son) as an executive producer bodes well that such promises will be honored. Starring "Game of Thrones" favorite Jacob Anderson as Louis and Australian actor Sam Reid as Lestat, the 8-episode first season will also feature Bailey Bass, Assad Zaman, Eric Bogosian, Chris Stack, Maura Grace Athari, and Kalyne Coleman.
THE YOUNG ROYALS (Netflix, Nov. 2)
The popular Swedish teen drama about the inconvenient romance between young Prince Wilhelm and his classmate Simon (Edvin Ryding and Omar Rudberg, respectively) returns for a second season that sees its protagonist embarking on a plan of revenge meant to win back Simon's trust, giving rise to complications that threaten the entire monarchy.
PLANET SEX WITH CARA DELVINGNE (Hulu, Nov. 18)
For those with a taste for the provocative, there's this promising docuseries, in which model-turned-actress Cara Delevingne goes for a deep dive into some of the biggest questions about sexuality. According to publicity materials, the show is an "immersive journey" in which the star "puts her mind and body on the line in search of answers regarding human sexuality, its joys, mysteries, and constantly changing nature." Delevingne, who appeared in a recurring role on the second season of Hulu's "Only Murders in the Building" opposite friend Selena Gomez, came out as pansexual in 2020, telling Variety, "Growing up, I didn't really see many people like me, so I'm just really grateful to be one of those people representing." We can get behind that, and we'll be watching when the show drops later this fall.
In addition to these, there's A TRIO OF SHOWS from Netflix with TBD Premiere Dates:
EAST-BAKE BATTLE – Season 1 of a new culinary competition show hosted by "Queer Eye" heartthrob Antoni Porowski.
DEAD END: PARANORMAL PARK – The delightful animated adventure based on Hamish Steele's graphic novels about a transgender boy named Barney and his friends, who secretly work as the "demon cleanup crew" at a haunted theme park returns for a second season. Real-life trans actor Zach Barach provides the voice of Barney.
WENDELL & WILD – Animated denizens of the underworld also inhabit this new stop-motion series from collaborators Henry Selick ("The Nightmare Before Christmas") and Jordan Peele ("Get Out") about a scheming pair demon brothers trying to be summoned into the Land of the Living by a guilt-ridden 13-year-old. Voice talent includes Peele, Keegan-Michael Key, Lyric Ross, Angela Bassett, James Jong, Ving Rhames, and trans actor Sam Zelaya.
'Monarch's' hot butterfly: an interview with Kevin Cahoon
Out actor/singer on Fox's new show and falling in love with Beth Ditto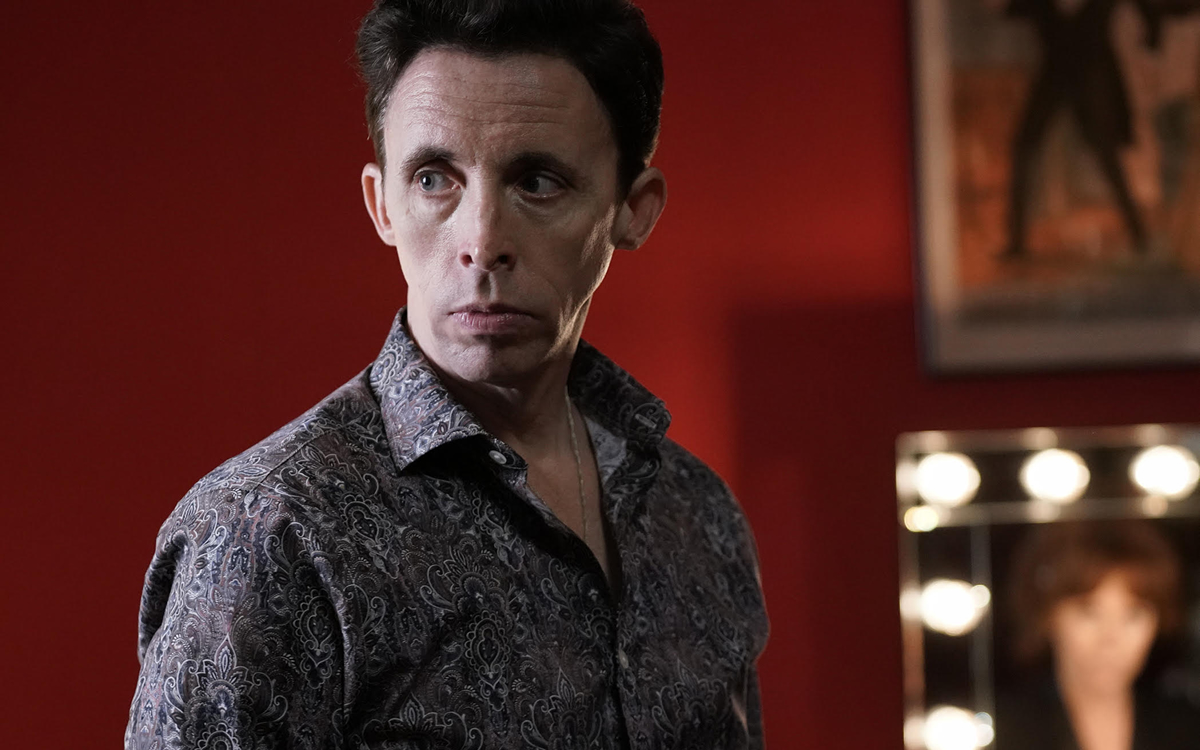 Fox's new musical nighttime soap opera "Monarch" is to country music as the network's "Empire" was to hip-hop. Complete with over-the-top characters, familial intrigue, infidelity, and tragedy. Oh, and a few queer characters, too. Among those characters is hair and makeup artist Earl, played by out actor and singer Kevin Cahoon. In addition to occasionally being the much-needed source of comic relief, Earl also plays the irreplaceable best friend of country music queen Dottie Roman, played by none other than Oscar-winner Susan Sarandon. Fortunately for us, Kevin was kind enough to make time in his schedule to answer a few questions.
BLADE: I first became aware of you as a performer via your music and your band Ghetto Cowboy. Your debut album "Doll" won an OutMusic Award in 2006. When you look back at that time, how do you feel about it?
KEVIN CAHOON: That's one of the proudest achievements I've ever had in my life; winning an OutMusic Award for "Doll." It really is! It's on every bio, every résumé. I was so proud to have received it because, in a way, I was coming from the theater, and to do this as my first foray into music, creating rock 'n' roll and pop songs; it just felt like the warmest embrace. I was so honored to receive that. That whole period of my life, with Ghetto Cowboy, and playing all of those incredible venues, like Don Hill and CBGB's. To have been a part of that and to have been a part of the queer music scene at that time felt special. The LGBTQIA community is still moving forward, trying to gain equality across the board. But at that time this was (during) "don't ask, don't tell." This was before marriage equality.
BLADE: The early 2000s.
CAHOON: Yes, it was even before "RuPaul's Drag Race." The culture had no understanding about this music and these people that really were making this music. So, it really felt like the outsiders were crashing their way through the door. I even felt that way naming the band Ghetto Cowboy. I thought, "People who are disenfranchised and pushed to the outskirts of society are forced to live in a ghetto." Whether it's a Jewish ghetto or a Spanish ghetto or African American, or even rural people in Appalachia or in rural parts of this country, they are pushed, pushed, pushed to the boundaries. By naming the band that I thought, "Oh, this is what it is. We're gonna come in. We're gonna be cowboys in this and we are going to stake our claim from the outside." It was an incredible moment, and it was so exciting, and it was one of the greatest times of my life.
BLADE: Have you had the time to work on any new original music?
CAHOON: I haven't, and I want to. I think about it all the time. It's coming, I promise. I have an idea for the long-awaited second album [laughs].
BLADE: As you mentioned, at the same time you were making this music, you were doing a lot of theater and have continued to focus on your acting career. Would you say you're a singer who acts or an actor who sings?
CAHOON: I would say that I'm an actor who sings. Even with the rock 'n' roll, it was coming from a place of character, and a place of story. I felt like I was playing a character when I was fronting my band.
BLADE: You're currently in the new Texas-set Fox series "Monarch" in which you play Earl Clark. What was it about the character of Earl that appealed to you as an actor?
CAHOON: First of all, it's a network series with Susan Sarandon and Trace Adkins. That was a giant appeal. As an actor, I was connected to the world because I grew up in Texas, I grew up in the rodeo and I have a real soft spot for it, if there's a pair of cowboy boots and a cowboy hat, I'm gonna grab them and put them on. I love the whole aesthetic. I love the world. I love the outsider going out into the plains and staking a claim for himself. That's the world of "Monarch." This show biz, country-western family. It is the juiciest of fun soap operas you could ever imagine.
BLADE: It's very much in the mold of a classic nighttime soap opera.
CAHOON: It is! In the greatest way. Who doesn't love that? We all loved "Desperate Housewives," "Nashville," "Dallas," and "Dynasty." The character (I play) was inspired by a real person named Earl Cox. He is the premier hairstylist to every country star you can ever imagine. So, the ("Monarch") creator, Melissa London Hilfers, saw his place in their world and thought, "Let's create a character that is inspired by him." So, it's loosely inspired, but she ran with it. I (Earl) have worked for the family for decades. I have been the best friend of Dottie Roman, played by Susan Sarandon. The series evolves when you get to episodes six, seven, and eight, more is revealed as to what Earl knows, and how long he's been around. He lives on the ranch (The Brambles) with the family. We shot on this incredible 140-acre ranch right outside of Atlanta. It was a dream. The job was a dream. I'm praying that I continue to have more of that dream [laughs]. We'll see what happens when it gets to season two.
BLADE: I'm so glad you said what you did about Earl and Dottie. There is a palpable exchange of affectionate feelings between them. Would you agree that without their gay hair and makeup people, most country divas would end up looking like Marjorie Taylor Greene?
CAHOON: Gay people are the motor in the pickup truck of the country music industry. I say that Earl Clark showed up to The Brambles with a suitcase full of rhinestones and a dream. His dream was to be in show business. To be close to an iconic diva of country music, which is Dottie Roman, played by Susan and he enjoys being that close to the first lady, and he enjoys his place as the major domo gatekeeper. He will do anything he has to do to retain that position. I think he loves getting dressed up. In the show, they have a fantastic rockabilly hairstyle for me and great, sparkly clothes. I told the wardrobe and hair team that he enjoys getting made-up just as much as he enjoys making Dottie up. That should be part of his essence. That he loves to be seen and he loves to show off and I think they accomplished that with their incredible wardrobe and hair.
BLADE: Is there any possibility of Earl having a love interest?
CAHOON: There is. If a season two happens, I think that that is in the pipeline.
BLADE: The queer energy in "Monarch"is powerful with you and singer/songwriter Beth Ditto, who plays Dottie's and Albie's (Trace Adkins) daughter Gigi, representing for us. What is it like working with Beth?
CAHOON: We fell in love immediately. I'm from Texas, Beth is from Arkansas. We fell in love over Zoom. That's how much I love her. She said to me over the Zoom, "Oh, I can tell I'm gonna fall in love with you." And I said, "Well, I've been in love with you for years because I know who you are. I'm afraid you're stuck with me for the rest of your life." We have a daily text exchange, Beth and I, which I cherish, and it happens late at night, usually, because we're both night owls. This text exchange can be about how much we both love Ritz crackers [laughs]. It can go deep, or it can go surface. But I love her and I cherish her, and I'm so lucky that I'll have her in my life for the rest of my life.
BLADE: Could there someday be a creative collaboration between Kevin and Beth?
CAHOON: Yes! Come on. I would just die and go to heaven. That would be a dream. Maybe we can come up with a song for the show.
BLADE: Fantastic. Will "Monarch"'s audience ever have a chance to hear you sing?
CAHOON: Well, I hope that's another thing in season two. Let's get a boyfriend and let's get a song.
BLADE: "Monarch"is set in Texas. As a Houston native, how do you feel about the way Texas is depicted in "Monarch,"as well as in other shows set in the state?
CAHOON: Texas is such an interesting place. Because you have these hotbeds of liberal progressiveness.
BLADE: Austin.
CAHOON: Austin, Houston, Dallas. Then, on the outskirts, it's pretty red. But I do have to say that within those red pockets, LGBTQIA people are there. They are part of the fabric. They are accepted, they are beloved. They are part of the world.