Pennsylvania Governor bans conversion therapy using state funds
Pennsylvania is now the 27th state in the country to enact statewide protections against the practice of conversion therapy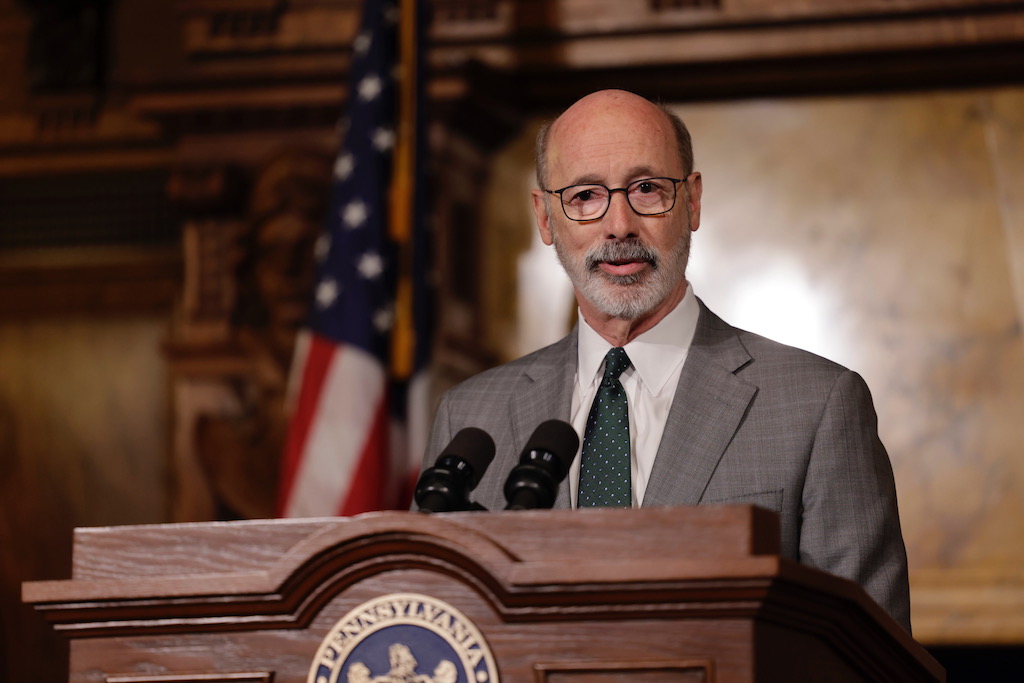 HARRISBURG – Pennsylvania Governor Tom Wolf, (D) signed an executive order Tuesday that banned use of state funds for conversion therapy and also directs state agencies to discourage conversion therapy. The order will also put measures in place to ensure state offices implement culturally appropriate care and services to LGBTQ constituents.
"Conversion therapy is a traumatic practice based on junk science that actively harms the people it supposedly seeks to treat," said Governor Wolf in a press statement. "This discriminatory practice is widely rejected by medical and scientific professionals and has been proven to lead to worse mental health outcomes for LGBTQIA+ youth subjected to it. This is about keeping our children safe from bullying and extreme practices that harm them."
Advocates from The Trevor Project attended Tuesday's signing of the executive order, commemorating it as a victory for LGBTQ young people in the state. On Wednesday, The Trevor Project will be hosting a town hall meeting in Philadelphia to discuss the impact of the executive order with community members.
"Taxpayers' dollars must never again be spent on the dangerous and discredited practice of conversion 'therapy' — which has been consistently associated with increased suicide risk and an estimated $9.23 billion economic burden in the U.S.," said Troy Stevenson, Senior Campaign Manager for Advocacy and Government Affairs of The Trevor Project.
"Thank you Gov. Wolf for your leadership and for taking bold action to protect and affirm LGBTQ young people across the Commonwealth. We urge the state legislature to pass comprehensive state-wide protections and for governors across the nation to follow the Keystone State's lead in ending this abusive practice."
After the signing the Governor also noted:
"The Trevor Project's Youth Mental Health Survey showed that rates of negative mental health outcomes among LGBTQIA+ youth are much lower in communities, schools and families that are accepting and supportive of LGBTQIA+ people. That's why I signed this executive order to protect Pennsylvanians from conversion therapy and the damage it does to our communities. Because all of our youth deserve to grow up in a commonwealth that accepts and respects them.
"I want LGBTQIA+ youth and individuals across Pennsylvania to know that I stand with you. I see you, I respect you and I support you. My administration will continue to support policies to keep children safe from bullying and harmful practices."
"We have worked tirelessly over the last year to collaboratively get this executive order drafted, through discussions with advocates, parents, and many stakeholders. With this action, the practice of conversion therapy has its days numbered in Pennsylvania​," said Rafael Alvarez Febo, executive director of the Pennsylvania Commission on LGBTQ Affairs. "Young people should never be punished for being who they are and that's what so–called conversion therapy does, while causing sometimes irreparable trauma to individuals." 
With the signing of this executive order, Pennsylvania is now the 27th state in the country to enact statewide protections against the practice of conversion therapy.
A School board is first in Pennsylvania to ban trans youth in sports
Hempfield School District board approved a policy limiting trans athletic participation on sports teams to align with their sex at birth only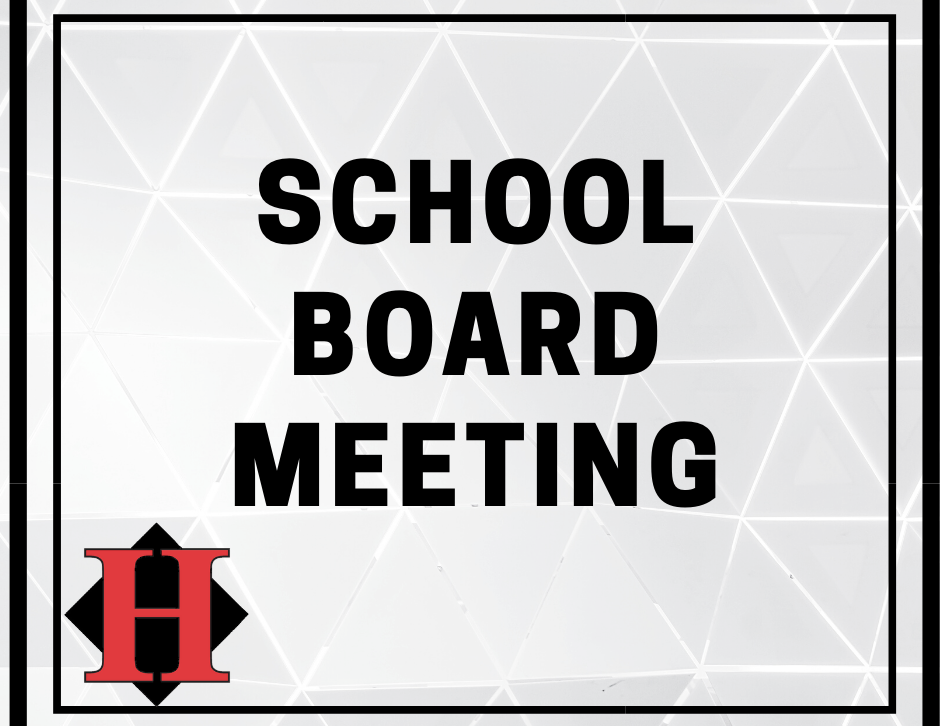 LANCASTER, Pa. – In a 6-2 vote Tuesday evening, the Hempfield School District's board approved a policy limiting transgender student athletic participation on sports teams aligning with their sex at birth.
This move by the school board makes it the first Pennsylvania school district to effectively ban trans youth athletes from playing on teams that align with their gender identity.
The local news media outlet Lancaster Online reported that Hempfield's new rule may attract court challenges that will determine if such a policy can withstand legal and constitutional scrutiny. However, in a statement attributed to the full school board, President Grant Keener said Hempfield is "confident in the legality of the policy."
Izzy Smith-Wade-El the President of the Lancaster City Council, who is running for the state House and is backed by the LGBTQ+ Victory Fund, reacted to the board vote via a press release from his campaign Wednesday:
Last night, after months of community organizing to fight for every student to enjoy their public school experience no matter how they look, Hempfield School District approved a policy to discriminate against trans students and prohibit them from playing sports. The school board took legal advice from a Christian extremist law firm in its deliberations and will face lawsuits from the ACLU, among others.
"Public schools are a public good, and public goods are for every single child, no matter how they look, where they live, or how they pray" said Smith-Wade-El. "Our students deserve an education, both work and play, regardless of who they are. Religious and far-right extremists push policies that authorize invasive and embarrassing discrimination to distract us from pursuing our shared vision: Full school funding, excellently funded and staffed special education programs, recreation, safe affordable housing, accessible childcare, and thriving families. These are the things that make a child's education better, and the things that matter to working people.
"Policies that target and bully children are part of a national strategy to turn working families against one another, using vulnerable young people as props in a game. I am humbled and encouraged by all the community members who have organized to protect trans kids for months, and who will stay in this fight until every child is celebrated and welcomed as they are. When we are great, it is because we can make space for all people in pursuing our vision for our community."
Pennsylvania set to erase 'homosexuality' from state criminal code
"Eliminating this archaic language will also help promote a culture of acceptance and inclusion for our LGBTQ community across Pennsylvania"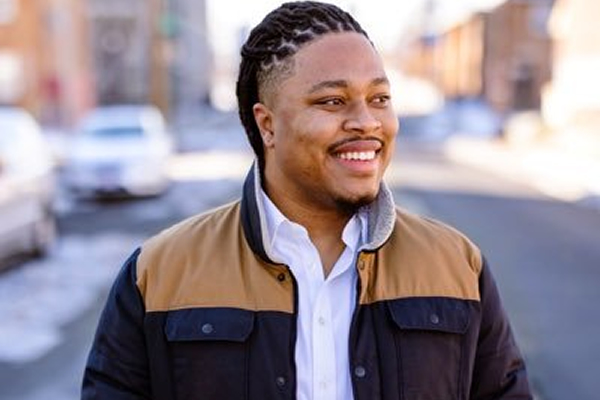 HARRISBURG – In a unanimous vote Wednesday, lawmakers in the Pennsylvania House of Representatives passed House Bill 2125, a measure that remove the word "homosexuality" from sexual acts proscribed by the Commonwealth's criminal code.
Rep. Malcolm Kenyatta, an Out gay married 31-year-old Democratic state representative hailing from North Philadelphia told the Associated Press that under existing law state residents are vulnerable to losing their jobs or homes "simply because of who they are and who they love."
"I hope that we have these same votes for enshrining nondiscrimination protections, which we sorely need to do," Kenyatta said.
A Democratic colleague of Kenyatta's, Rep. Dan Frankel, from Allegheny County described by the Associated Press as someone "who has long fought to expand nondiscrimination protections to LGBTQ people," said the current law's language is "cruel and absurd."
"In this General Assembly, sadly, it's a huge lift to merely agree that being gay shouldn't be illegal," Frankel said, urging members to move on anti-discrimination legislation.
The measure received bipartisan support. "This bill provides a long overdue update to our crimes code to ensure nobody is prosecuted because of who they love," said the sponsor, Rep. Todd Stephens, R-Montgomery. "Eliminating this archaic language will also help promote a culture of acceptance and inclusion for our LGBTQ community across Pennsylvania."
As sent to the state's Senate, the language of House Bill 2125 changes the definition to "includes sexual intercourse and deviate sexual intercourse … and any touching on the sexual or other intimate parts of an individual for the purpose of gratifying sexual desire of either person," as opposed to the current definition under "prostitution," state statues currently define sexual activity so that it "includes homosexual and other deviate sexual relations."
The AP also notes that the bill also cuts "homosexuality" from the definition of sexual conduct in a section on "obscene and other sexual materials and performances."
Philadelphia DA charges bouncer with murder in death of gay man
"Frye is alleged to have punched a patron with such force that it knocked him to the ground. "The victim, Eric Pope, passed from his injuries"
PHILADELPHIA – A bouncer working at a Philadelphia gay bar who was captured on video punching a gay former D.C. resident in the head outside the bar on April 16, resulting in the man's death one week later, has been charged with third degree murder in connection with the incident.
Philadelphia police on April 27 issued a warrant for the arrest of Kenneth Frye, 24, after police homicide investigators determined that Eric Pope, 41, a long time D.C. resident who recently moved to Philadelphia, died from a fatal head injury he suffered after Frye allegedly punched him in the head, knocking him down and causing his head to hit the pavement.
Police said the fatal assault took place shortly after Frye escorted Pope out of the Tabu Lounge and Sports Bar in the heart of a gay neighborhood in Center City Philadelphia on grounds, according to the bar, that Pope allegedly was intoxicated.
A surveillance video of the incident broadcast by Philadelphia TV news stations shows Pope appearing to be dancing in the street by himself in front of the bar seconds before Frye can be seen walking toward him, pulling back his arm and swinging a forceful punch to Pope's head, knocking him down.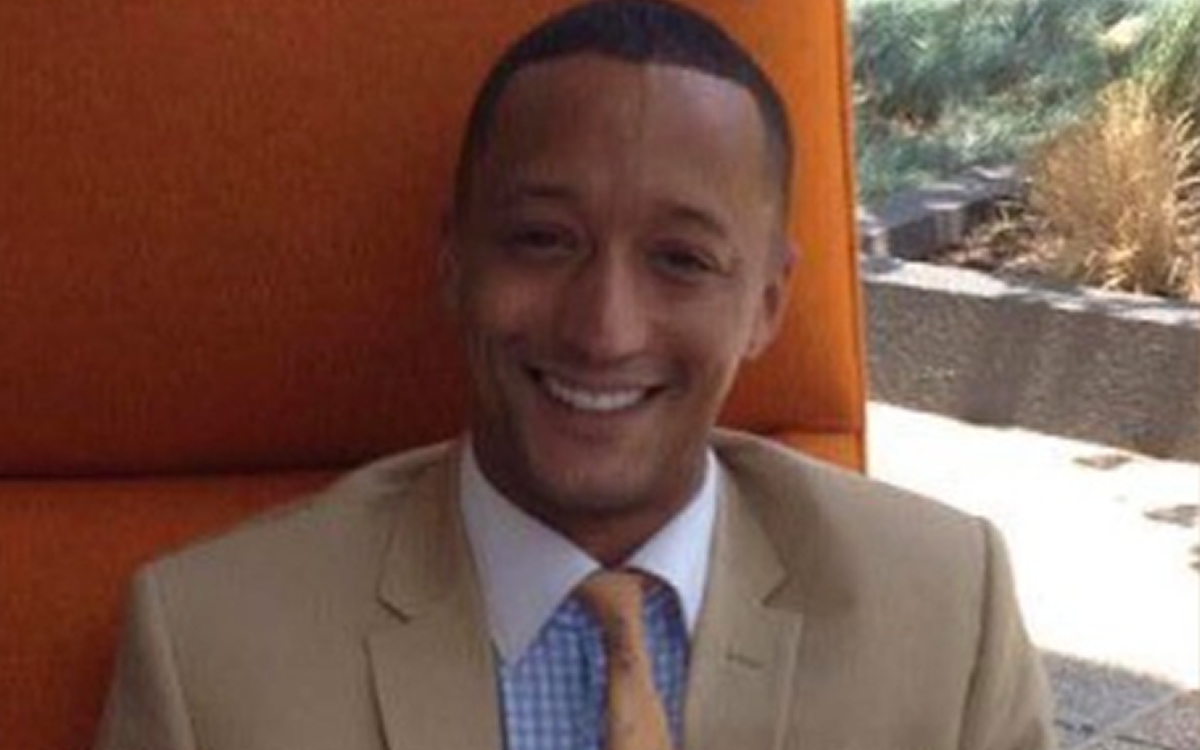 The video shows Pope lying unconscious on the street for a minute or two before Frye and another bouncer pull his limp body out of the street and onto the sidewalk in front of the bar. He is seen lying on the sidewalk for a few minutes before a small crowd of people gather around him. At that time the video ends.
A police statement says Pope was unconscious when emergency medical technicians arrived and took him by ambulance to a hospital in critical condition, where he died one week later on April 23.
A spokesperson for Philadelphia District Attorney Larry Krasner sent the Washington Blade a statement that the District Attorney's Office released at the time a warrant was issued for Frye's arrest and one day before Frye turned himself into police on April 28.
"Following investigation by Philadelphia Police Homicide, the District Attorney's Office is charging Kenneth Frye with Murder in the 3rd Degree for an incident that occurred in the early morning hours of April 16 outside Tabu Lounge & Sports Bar in the Gayborhood section of Center City," the statement says.
"Frye is alleged to have punched a patron with such force that it knocked him to the ground," the statement says. "The victim, Eric Pope, passed from his injuries, which included trauma to the brain, on Saturday, April 23," says the statement, which adds, "A District Attorney's Office Victim/Witness coordinator and member of the DAO LGBTQ+ Advisory Committee established contact with family members of the victim last week [days after he was hospitalized] and has been offering supportive services."
Tim Craig, one of Pope's friends from D.C., said that Pope bought a small house in Philadelphia shortly before the start of the COVID pandemic and had been going back and forth from D.C. to Philadelphia during the pandemic while continuing to work at his job with the D.C.-based U.S. Federal Reserve Board. Craig said he thought that Pope recently sold his D.C. house and may have been living full time in Philadelphia at the time of his death.
A Zoominfo profile of Pope's career says he worked as a project coordinator at the Federal Reserve Board's Monetary Affairs Division.
"Eric worked at the Federal Reserve Board for more than seven years and is remembered by his co-workers as an energetic, gentle, and empathetic person who was strongly motivated by his desire to help others," a statement released by a Federal Reserve Board spokesperson says. "He was instrumental in helping to advance the Board's diversity and inclusion goals and helped set up a mentoring program," the statement says. "We are thankful for all of his positive contributions and will miss him."
Craig and others who knew Pope have said they are skeptical over claims that Pope had to be escorted out of a bar for being intoxicated.
The Inquirer reports that officials with the company that the newspaper tried to reach did not respond to requests for comment. But in response to some of the lawsuits, the company has disputed claims that its employees acted improperly, according to the Inquirer.
"Everyone who knew him is quite shocked," Craig told the Philadelphia Inquirer. "Because he really wasn't the type of person you would think would be kicked out of a bar. He didn't get involved in fights," the Inquirer quoted Craig as saying. "He wasn't belligerent. He didn't get involved in fights. It's truly a shock to anyone that knew him."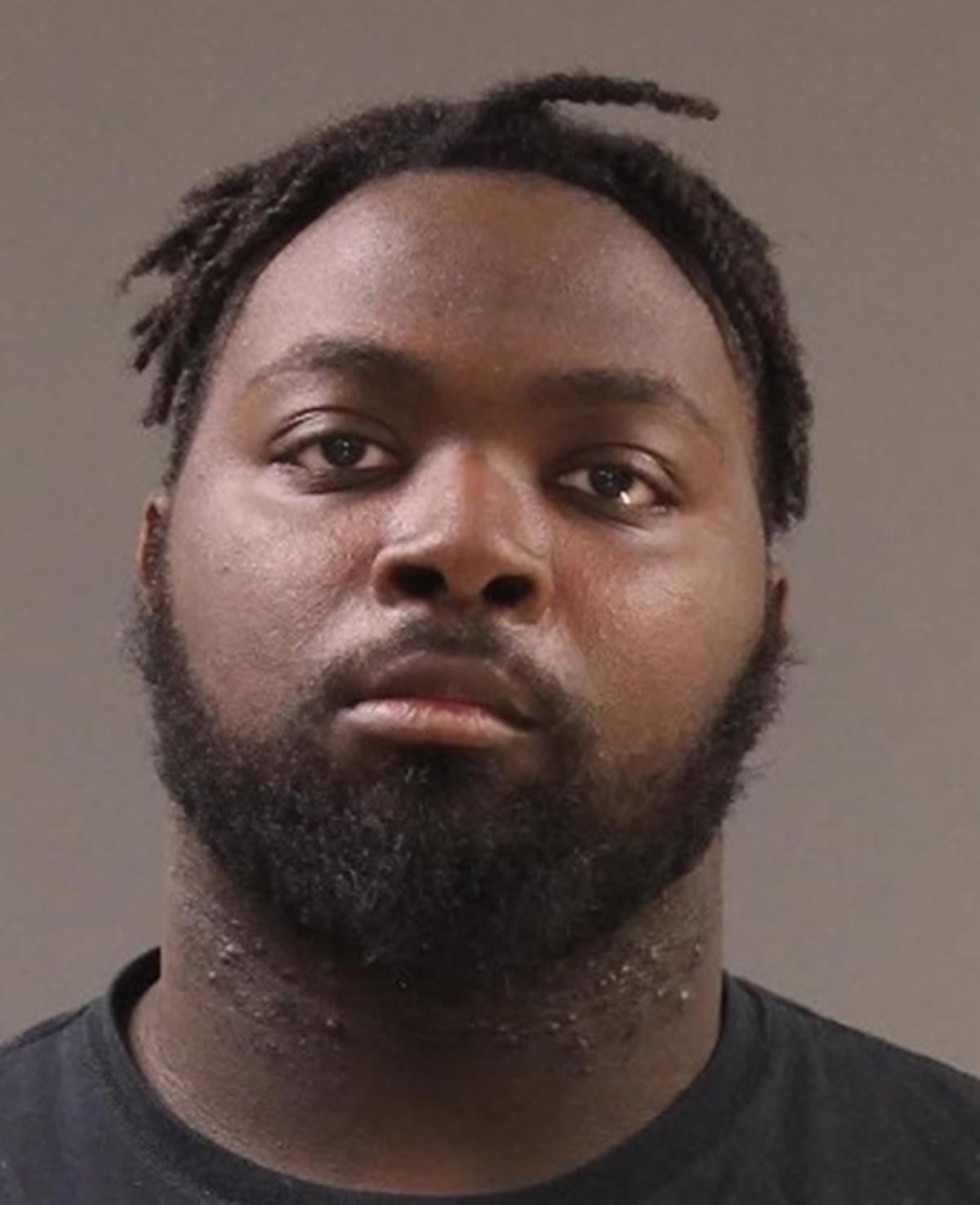 One of the owners of the Tabu bar told local news media outlets that Frye was not employed by Tabu but worked for a private security company that the bar retained to provide bouncers. "When it was reported to them, they immediately called 911 and are cooperating with the police investigation," Philadelphia's Fox 29 TV news station reported the Tabu owner as saying.
The Philadelphia Inquirer reported in an April 26 story that the security company retained by Tabu Lounge & Sport Bar, Mainline Private Security, has been sued a dozen times since 2020, "frequently over bouncers' alleged use of force or failure to summon medics in response to injuries."