Police: Murder 'isolated' incident- no ongoing threat to LGBTQ community
Police arrested Sheldon Timothy Herrington Jr., a 22-year-old Ole Miss graduate, for Lee's murder, & he is currently being held without bond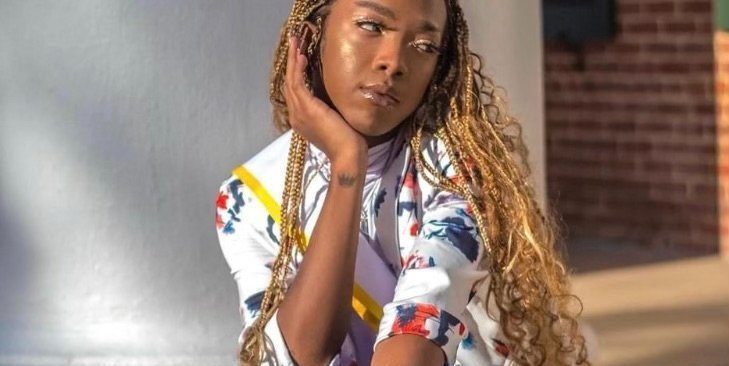 By Molly Minta | OXFORD – The Oxford Mississippi Police Department released a statement Friday afternoon that the killing of Jimmie "Jay" Lee, a Black student who was well-known in the town's LGBTQ community, is an "isolated incident" that does not reflect a broader threat to queer people in Mississippi.
The statement comes three days after a Lafayette County judge determined there was probable cause for police to arrest Sheldon Timothy Herrington Jr., a 22-year-old Ole Miss graduate, for Lee's murder, and that he should be held without bond.
"Based on the information collected to date, our investigators believe this crime represents an isolated incident stemming from the relationship between Jay Lee and Tim Herrington," the release states.
Members of the LGBTQ community in Oxford have been asking police to release more information about the nature of the case ever since Herrington was arrested three weeks ago. Many members said more transparency from police would help them make decisions about how to stay safe.
Police nodded to this perspective in the release: "More broadly, we want to stress that our agencies are committed to doing all that we can to maintain a safe environment for everyone in our community."
Members of the LBGTQ community are more likely to be the victim of physical harm from domestic and intimate partners. This is especially true for Black queer people who face compounded discrimination due to homophobia and racism — a routine threat of violence that is personal and systemic, with roots much deeper than any one case.
The release also follows a story Mississippi Today published earlier this week based on accounts from 11 LGBTQ students, faculty and University of Mississippi alumni who said they no longer felt safe in Oxford. At least one community member is afraid to leave their house, said Jaime Harker, the director of the Sarah Isom Center for Women and Gender Studies at UM and the owner of Violet Valley, a feminist bookstore near Oxford.
Harker said she felt that OPD's silence contributed to harrowing rumors in the community about the nature and reason for Lee's killing. 
"I think people are filling the void with what their biggest fears are," she said.
Lee, 20, was a well-known member of Oxford's LBGTQ community who regularly performed at Code Pink, a local drag night. An open, confident person, Lee ran for homecoming king last year to promote a platform of "self love and living your truth." He repeatedly spoke out about the harassment received for wearing women's clothing.
For many people in the community, Lee's outspokenness made his disappearance all the more terrifying.
Lindsey Trinh, a senior journalism student at Ole Miss, told Mississippi Today that after weeks of receiving no information about Lee's killing, she decided she was too fearful and anxious to return to classes in person. She wrote an email to the university provost and her professors explaining how Lee's case had affected her.
"At the time and because of the unknown of why this has happened to Jay and the whereabouts of his body, I have decided that I cannot physically come back to Oxford for my last semester this Fall," Trinh wrote in her email. "I fear for my safety and well-being as an outspoken and proud gay person of color."
Authorities believe that Lee's body, still missing, is somewhere in Lafayette or Grenada County. But the circumstantial evidence that police have so far gathered was enough to bring charges, Lafayette County Assistant District Attorney Tiffany Kilpatrick argued in court on Tuesday.
"In 2022 you do not need a body," Kilpatrick said. "It's not the 1870s."
During the preliminary hearing, Kilpatrick alleged that Herrington's casual relationship with Lee was unknown to his friends and family. She said that early in the morning on July 8, Herrington "lured" Lee to his apartment, strangled him, and then "staged a cover up" by driving Lee's car to Molly Barr Trails, a student housing complex.
Herrington then picked up a box truck belonging to his moving company, Kilpatrick said, and drove it to his parent's house in Grenada where he retrieved a long-handle shovel and wheelbarrow.
Kilpatrick argued that Herrington should have been denied bond because his charge – first-degree murder – will likely be elevated to capital murder as police uncover more evidence; some of which is still being processed at a private crime lab. Kilpatrick also argued Herrington was a flight risk, noting that a forensic search of his MacBook showed he had searched for flights from Dallas to Singapore.
Herrington's defense attorney, state Rep. Kevin Horan, disputed that Herrington, who has $1,910 in his bank account, could afford to flee the state. In his closing statement, Horan said the prosecution's case amounted to "suspicion, conjecture and speculation."
Horan called four witnesses who testified, in an effort to obtain bond for Herrington, to his character and connections to the community in Grenada. The witnesses included Herrington's mother, an elder at his church, one of his teachers, and ??Emily Tindell, the principal of Grenada High School.
Tindell said that Herrington and his family have "the best of character in Grenada County."
In her closing statement, Kilpatrick said that Herrington was not the same person that his teachers and family described.
"They don't know this other Tim Herrington, his double life," she said. "They don't know the Tim Herrington who lives in anonymity. This Tim Herrington, your honor, is the Tim Herrington who killed Jay Lee."
***********************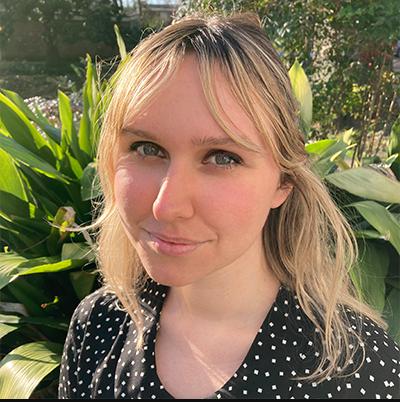 Molly Minta, a Florida native, covers higher education for Mississippi Today. She works in partnership with Open Campus, a nonprofit news organization focused on higher education. Prior to joining Mississippi Today, Molly worked for The Nation, The Appeal, and Mother Jones.
***********************
The preceding article was previously published by Mississippi Today and is republished with permission.
***********************
Mississippi Today is building a better Mississippi by providing news and resources centered on the lived experiences of the people who live and work here. By donating, you're joining the thousands of members who voluntarily pay to provide all Mississippians with free and accessible nonprofit journalism that holds public officials accountable and puts a human face on the issues.
MississippiToday.org is supported by grants from foundations, by contributions from donors and sponsors and by advertising. All donations are tax deductible. A complete list of the Mississippi Today donors and sponsors can be viewed here.
Support Us:
Your contribution is appreciated. Donate Now
Pizza Hut's Book It! program attacked by Hate group over kids drag book
Big Wig by Jonathan Hillman is about a magic wig and a child who dresses in drag to compete in a neighborhood costume competition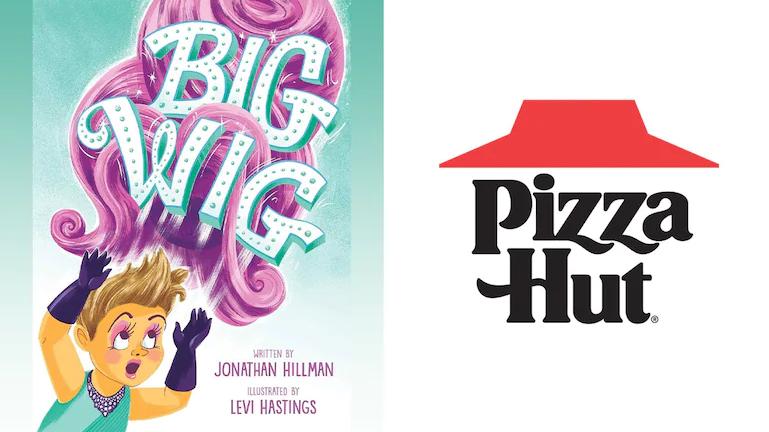 TUPELO, Ms. – In a city known as the birthplace of Elvis Presley, it is also headquarters to a leading national anti-LGBTQ+ group, The American Family Association, (AFA) listed by the Southern Poverty Law Center as a 'Hate' group for its lies and propaganda about LGBTQ+ rights and expression, pornography, and abortion.
One 'division' of the AFA is the notorious One Million Moms headed by AFA's Monica Cole who this past week sent out a newsletter attacking the Pizza Hut BOOK IT! Program, that encourages reading for grades PreK-6 young people, which for LGBTQ+ Pride Month this year featured a book titled Big Wig.
Big Wig by Jonathan Hillman is about a magic wig and a child who dresses in drag to compete in a neighborhood costume competition.
Cole, echoing earlier attacks by some right-wing conservatives on Twitter earlier this month as reported by Newsweek, wrote in her newsletter:
Pizza, Hut, the once kid-friendly family restaurant, is saturated in absolute filth, exploiting America's children to be "groomed" by wokeness. Pizza Hut is now promoting a book about drag kids for its "Book It!" reading incentive program to indoctrinate children into transgenderism and homosexuality.
It has been added this month for Gay Pride Month. The book is geared towards children in pre-kindergarten up to third grade. Obviously, the goal is to normalize the LGBTQ lifestyle and indoctrinate young children.
The "Book It!" website features the book Big Wig, which is described as a "wonderful, read-aloud book that "celebrates the universal childhood experience of dressing up and the confidence that comes with putting on a costume."
The description of Big Wig states, "In the spirit of Julián Is a Mermaid, this irrepressible picture book celebrates drag kids, individuality, and self-confidence from the perspective of a fabulous wig!"
The goal is to "groom" the next generation. It is disgusting what is being done in our culture against children. Evidently, Pizza Hut and other woke companies are seeing how much conservatives will, or in this case, will not put up with regarding their LGBTQ agenda.
It is outrageous that a family restaurant is marketing and normalizing gender dysphoria to young children. If you eat at Pizza Hut, you are also supporting child exploitation, which this corporation apparently contributes to and endorses.
The corporation of YUM! Brands owns Pizza Hut, as well as KFC, Taco Bell, and The Habit Burger Grill. 1MM, let us urge Pizza Hut to no longer promote Drag Queen storybooks such as Big Wig in their "Book It!" incentive reading programs.
There are plenty of other reading programs for children to participate in that do not encourage kids to read books about other kids' sexuality. Families also have numerous other pizza restaurants available to choose from besides Pizza Hut.
TAKE ACTION: Sign our petition urging Pizza Hut to no longer promote Drag Queen storybooks such as Big Wig in their "Book It!" incentive reading programs.
The right-wing anti-LGBTQ+ outrage over the Pride-themed book for kids is the latest in a series of assaults by conservatives on the ability to inform and sensitise young persons about the LGBTQ+ community.
In March of this year Florida Republican Governor Ron DeSantis signed that state's 'Don't Say Gay bill', into law which dictates that public school teachers may not instruct on sexual orientation or gender identity in grades kindergarten through third grade.
"Pizza Hut has gone full woke, now we must make them full broke," said Brigitte Gabriel, founder of anti-Muslim advocacy group Act for America.
Pizza Hut has gone full woke, now we must make them full broke.

— Brigitte Gabriel (@ACTBrigitte) June 3, 2022
Conservative political commentator and author Nick Adams tweeted, "Boycott Pizza Hut, order from Papa John's instead. Better ingredients. Better pizza. No wokeness."
Papa John's has and always will be better than Pizza Hut.

Pizza Hut has gone woke, now they must go broke.

— Nick Adams (@NickAdamsinUSA) June 3, 2022
Since 1984, the Pizza Hut BOOK IT! Program has been dedicated to encouraging reading in schools nationwide and is partnered with Every Child a Reader, the Center for the Book in the Library of Congress, Lucasfilm, Ltd., and book publishers such as HarperCollins Children's Books.
Gubernatorial hopeful says Trans people need to be killed- by firing squad
Although Twitter deleted the post and Foster's reply in the thread, he has continued to tweet ad hominem transphobic remarks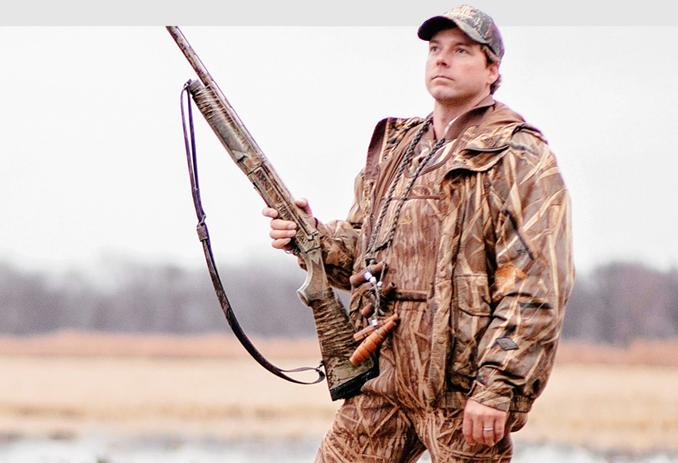 HERNANDO, Ms. – Former Mississippi State Representative Robert Foster, a Republican who had served from January 5, 2016 until January 7, 2020 representing House District 28 in Northwestern Mississippi approximately 23 miles south of Memphis, Tennessee, tweeted out last week that it was his conviction that transgender people and their allies need to be shot dead by firing squad.
Although Twitter deleted the post, (pictured above) and Foster's reply in the thread, he has continued to tweet ad hominem transphobic remarks.
Foster, who campaigned for the governor's chair in 2019 lists himself on his Twitter bio as a "Man of Faith, and Constitutional Conservative."
Then, two days after the initial tweet Foster tweeted:

Spencer Ritchie, the former executive director of the Mississippi Republican Party from 2014 to 2017 and who is now on the Mississippi Ethics Commission, criticized Foster's tweet and expressed his distaste with Foster's blatant transphobia:

Mississippi Free Press journalist Ashton Pittman noted; Foster, who runs Cedar Hill Farm, an agritourism business in DeSoto County, Miss., served as a state representative from 2016 until 2020, where he authored the state's current death penalty law in 2017, allowing for executions by gas chamber, electrocution and firing squad. He placed third in the 2019 Republican primary for governor after making national headlines for refusing to allow women journalists to ride along in his truck on the campaign trail despite allowing male journalists to do so.
The Mississippi Free Press requested an interview with Foster about Thursday's tweet, but he sent a message declining the invitation.
"I said what I said," he wrote, adding to what he had tweeted. "The law should be changed so that anyone trying to sexually groom children and/or advocating to put men pretending to be women in locker rooms and bathrooms with young women should receive the death penalty by firing squad."
Pittman also reported that Foster's tweet followed anti-trans remarks from other Republicans in the state and across the country. Less than three hours before Foster's tweet, his former opponent, Gov. Tate Reeves, mocked President Joe Biden and his U.S. Supreme Court nominee, Judge Ketanji Brown Jackson, for not answering a question related to gender and transgender issues.
In 2021, Gov. Reeves signed a bill into law banning transgender students from participating on school sports teams that match their gender.
Mississippi House bill bans Trans inmates from changing gender marker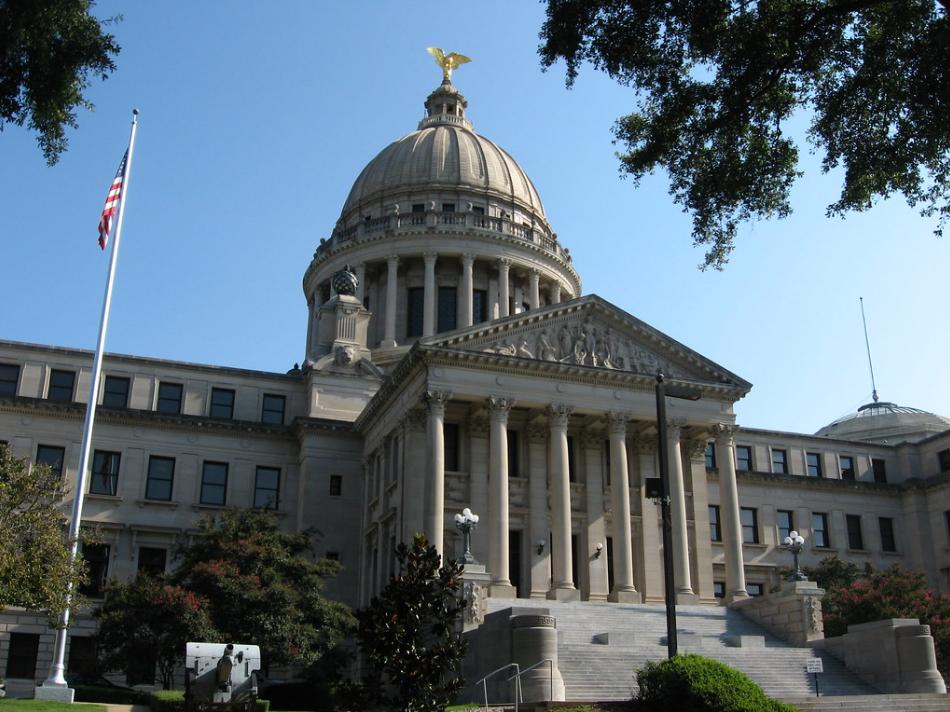 JACKSON, Ms. – The Mississippi state House of Representatives last week passed a bill that would prohibit incarcerated individuals from requesting a name change or updating their gender marker in what advocates say is a direct attack on Trans people in the state.
H.B. 1099, or the "Real You Act," passed the House last Thursday in a 84-30 vote largely along party lines. The legislation now heads to the state Senate, which is already considering a similar bill.
In its original form, the House version would have also banned minors from legally changing their gender marker. However, the bill was amended to limit its reach to just incarcerated individuals.
"This bill does nothing to address any of the actual issues being experienced by incarcerated transgender people and instead places another hurdle in front of them," said Rob Hill, state director of the Human Rights Campaign (HRC), the country's largest LGBTQ+ rights organization, in Mississippi. "Our elected leaders must do better."
Under the bill, state officials would not be able to permit a name or gender marker change unless one was filed by a district attorney, a county sheriff, the commissioner of the Mississippi Department of Corrections or a department chaplain on behalf of the incarcerated individual.
Mississippi state Rep. Jeff Hale (R-24) didn't immediately respond to the Blade's request for comment.
According to the HRC, the legislation follows the direct recommendations of a 2015 policy paper by the Family Research Council, an evangelical activist group that opposes and lobbies against LGBTQ+ rights.
"Ideally, the law would forbid government recognition in any way (whether on birth certificates, driver's licenses, passports, or any other government-issued identification) of any change in an individual's biological sex as identified at birth," the paper reads.
Hill accused Mississippi state Representatives of making "Mississippi an innovator in anti-transgender discrimination."
"This legislation is being pushed by anti-equality forces in the state house and not addressing any actual problem – it's an exceptionally shameful example of politicians trying to score political points on the backs of some of the most vulnerable individuals in our society," said Hill.