Art spotlights people of color lost to AIDS in the South
The conference was attended by LGBTQ activists from the South, featured 100 quilt panels. Attendees participated in quilt-making workshops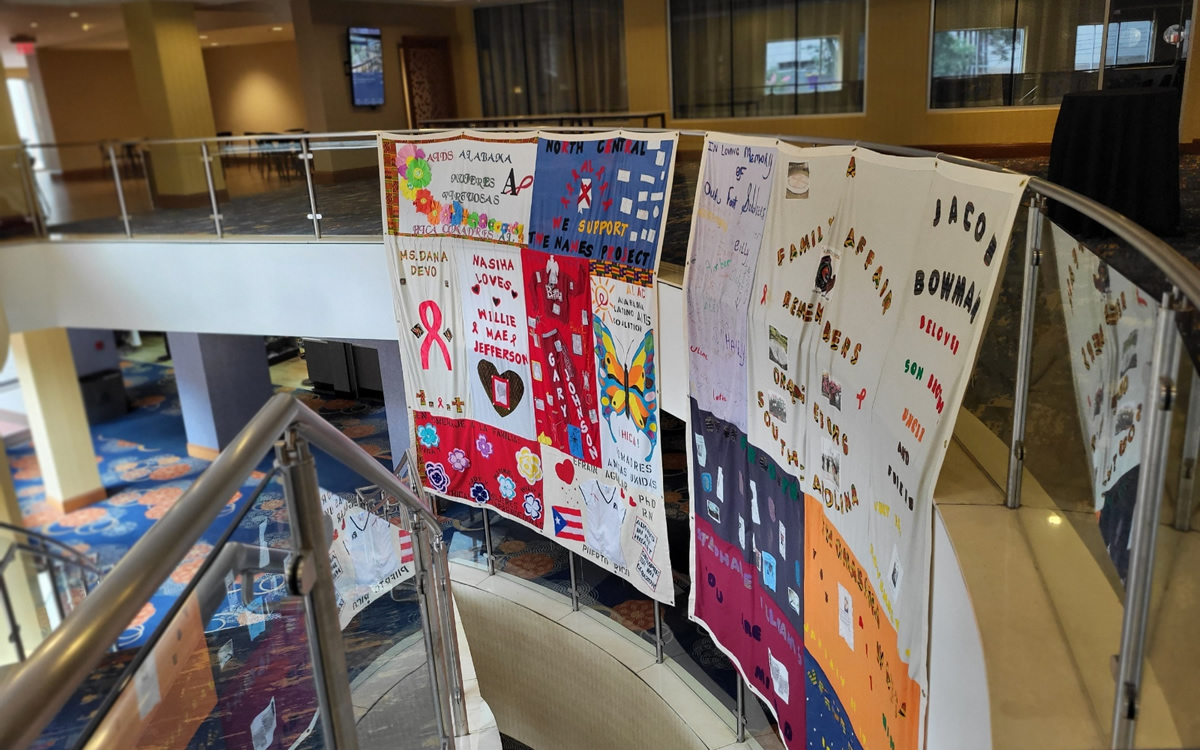 JACKSON – The National AIDS Memorial has joined forces with the Southern AIDS Coalition to stage a series of art exhibitions and educational forums to honor Black and Brown people in the South who have been lost to HIV/AIDS.
The initiative, titled Change the Pattern, began in Jackson, Miss., on Wednesday with curated quilt exhibitions, displays, educational forums, advocacy, storytelling and quilt-making, according to a press release from the National AIDS Memorial. A $2.4 million grant from the biopharmaceutical company Gilead Sciences, Inc., funded Change the Pattern.
More than 500 hand-stitched quilt panels from the area were featured in what the National AIDS Memorial says is "the largest display of the AIDS Memorial Quilt ever" in Mississippi.
"By creating an empowering message and safe spaces for conversation, we can uplift, inspire and make progress toward ending the HIV epidemic, challenge cultural stigmas and continue the legacy of advocacy that the quilt represents," said National AIDS Memorial CEO John Cunningham in the release.
Change the Pattern was announced in honor of Southern HIV/AIDS Awareness Day during the Southern AIDS Coalition's annual Saving Ourselves Symposium that took place in August.
The conference, which was heavily attended by LGBTQ activists from the South, featured 100 quilt panels, and attendees participated in quilt-making workshops to make new quilt panels representing their loved ones.
Interested LGBTQ advocacy organizations in the South were invited to apply for funding to support local quilt-making workshops in their communities so as to ensure that the legacies of Black and Brown people are captured through newly-sewn panels on the quilt through the Memorial's Call My Name program, according to the National AIDS Memorial press release.
The application process opened on Sept. 15 with up to 35 eligible organizations receiving as much as $5,000 to support hosting local workshops.
The first major Change the Pattern Quilt was founded 35 years ago as a visual representation of the need to end stigma and provide equitable resources to communities most impacted by HIV/AIDS, according to Southern AIDS Coalition Executive Director Dafina Ward.
"Change the Pattern is a call to action and change in the South," said Ward. "Quilt-making has such a deep cultural connection in the Black community and in the South. The sharing and telling of these powerful stories through the quilt, coupled with advocacy and open dialogue, can help end HIV-related stigma and bring the stories of those we've lost to light."
As the Change the Pattern initiative occurs, conversations about how to handle health epidemics within LGBTQ communities of color have become national topics, especially with the prevalence of monkeypox cases amongst Black gay men.
Despite earlier panic about the disease, the Centers for Diseases Control and Prevention in a report released on Wednesday said that individuals who were vaccinated against the disease were less likely to be affected over the summer compared to those who weren't.
The effectiveness and duration of immunity after a single dose, however, is not known, and few individuals in the current outbreak have completed the recommended two-dose series, according to the report.
The most recent CDC data reports that 25,509 monkeypox cases have thus far been confirmed in the U.S. Only one death has been reported.
Police: Murder 'isolated' incident- no ongoing threat to LGBTQ community
Police arrested Sheldon Timothy Herrington Jr., a 22-year-old Ole Miss graduate, for Lee's murder, & he is currently being held without bond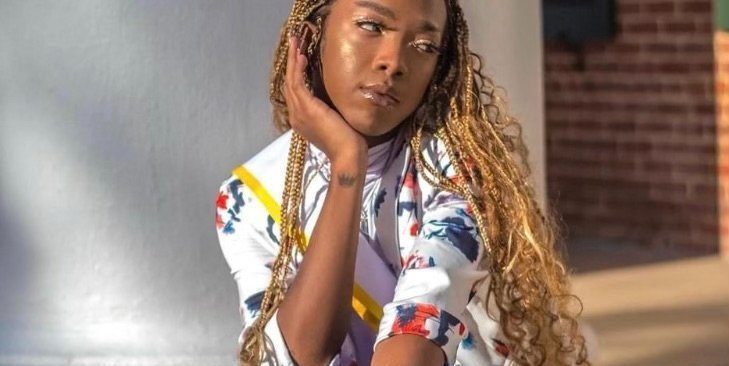 By Molly Minta | OXFORD – The Oxford Mississippi Police Department released a statement Friday afternoon that the killing of Jimmie "Jay" Lee, a Black student who was well-known in the town's LGBTQ community, is an "isolated incident" that does not reflect a broader threat to queer people in Mississippi.
The statement comes three days after a Lafayette County judge determined there was probable cause for police to arrest Sheldon Timothy Herrington Jr., a 22-year-old Ole Miss graduate, for Lee's murder, and that he should be held without bond.
"Based on the information collected to date, our investigators believe this crime represents an isolated incident stemming from the relationship between Jay Lee and Tim Herrington," the release states.
Members of the LGBTQ community in Oxford have been asking police to release more information about the nature of the case ever since Herrington was arrested three weeks ago. Many members said more transparency from police would help them make decisions about how to stay safe.
Police nodded to this perspective in the release: "More broadly, we want to stress that our agencies are committed to doing all that we can to maintain a safe environment for everyone in our community."
Members of the LBGTQ community are more likely to be the victim of physical harm from domestic and intimate partners. This is especially true for Black queer people who face compounded discrimination due to homophobia and racism — a routine threat of violence that is personal and systemic, with roots much deeper than any one case.
The release also follows a story Mississippi Today published earlier this week based on accounts from 11 LGBTQ students, faculty and University of Mississippi alumni who said they no longer felt safe in Oxford. At least one community member is afraid to leave their house, said Jaime Harker, the director of the Sarah Isom Center for Women and Gender Studies at UM and the owner of Violet Valley, a feminist bookstore near Oxford.
Harker said she felt that OPD's silence contributed to harrowing rumors in the community about the nature and reason for Lee's killing. 
"I think people are filling the void with what their biggest fears are," she said.
Lee, 20, was a well-known member of Oxford's LBGTQ community who regularly performed at Code Pink, a local drag night. An open, confident person, Lee ran for homecoming king last year to promote a platform of "self love and living your truth." He repeatedly spoke out about the harassment received for wearing women's clothing.
For many people in the community, Lee's outspokenness made his disappearance all the more terrifying.
Lindsey Trinh, a senior journalism student at Ole Miss, told Mississippi Today that after weeks of receiving no information about Lee's killing, she decided she was too fearful and anxious to return to classes in person. She wrote an email to the university provost and her professors explaining how Lee's case had affected her.
"At the time and because of the unknown of why this has happened to Jay and the whereabouts of his body, I have decided that I cannot physically come back to Oxford for my last semester this Fall," Trinh wrote in her email. "I fear for my safety and well-being as an outspoken and proud gay person of color."
Authorities believe that Lee's body, still missing, is somewhere in Lafayette or Grenada County. But the circumstantial evidence that police have so far gathered was enough to bring charges, Lafayette County Assistant District Attorney Tiffany Kilpatrick argued in court on Tuesday.
"In 2022 you do not need a body," Kilpatrick said. "It's not the 1870s."
During the preliminary hearing, Kilpatrick alleged that Herrington's casual relationship with Lee was unknown to his friends and family. She said that early in the morning on July 8, Herrington "lured" Lee to his apartment, strangled him, and then "staged a cover up" by driving Lee's car to Molly Barr Trails, a student housing complex.
Herrington then picked up a box truck belonging to his moving company, Kilpatrick said, and drove it to his parent's house in Grenada where he retrieved a long-handle shovel and wheelbarrow.
Kilpatrick argued that Herrington should have been denied bond because his charge – first-degree murder – will likely be elevated to capital murder as police uncover more evidence; some of which is still being processed at a private crime lab. Kilpatrick also argued Herrington was a flight risk, noting that a forensic search of his MacBook showed he had searched for flights from Dallas to Singapore.
Herrington's defense attorney, state Rep. Kevin Horan, disputed that Herrington, who has $1,910 in his bank account, could afford to flee the state. In his closing statement, Horan said the prosecution's case amounted to "suspicion, conjecture and speculation."
Horan called four witnesses who testified, in an effort to obtain bond for Herrington, to his character and connections to the community in Grenada. The witnesses included Herrington's mother, an elder at his church, one of his teachers, and ??Emily Tindell, the principal of Grenada High School.
Tindell said that Herrington and his family have "the best of character in Grenada County."
In her closing statement, Kilpatrick said that Herrington was not the same person that his teachers and family described.
"They don't know this other Tim Herrington, his double life," she said. "They don't know the Tim Herrington who lives in anonymity. This Tim Herrington, your honor, is the Tim Herrington who killed Jay Lee."
***********************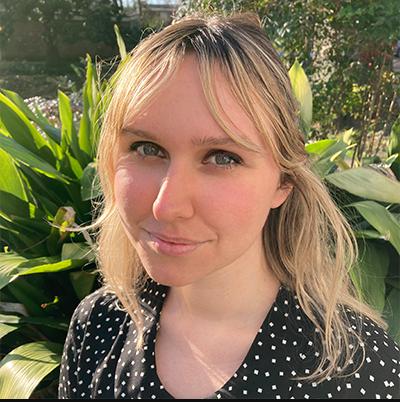 Molly Minta, a Florida native, covers higher education for Mississippi Today. She works in partnership with Open Campus, a nonprofit news organization focused on higher education. Prior to joining Mississippi Today, Molly worked for The Nation, The Appeal, and Mother Jones.
***********************
The preceding article was previously published by Mississippi Today and is republished with permission.
***********************
Mississippi Today is building a better Mississippi by providing news and resources centered on the lived experiences of the people who live and work here. By donating, you're joining the thousands of members who voluntarily pay to provide all Mississippians with free and accessible nonprofit journalism that holds public officials accountable and puts a human face on the issues.
MississippiToday.org is supported by grants from foundations, by contributions from donors and sponsors and by advertising. All donations are tax deductible. A complete list of the Mississippi Today donors and sponsors can be viewed here.
Support Us:
Your contribution is appreciated. Donate Now