Facebook suspends anti-LGBTQ+ hate purveyor 'Libs of Tik Tok'
Adherent of far-right extremist ideology, Chaya Raichik, has wreaked havoc via her account 'Libs of Tik Tok', attacking LGBTQ+ people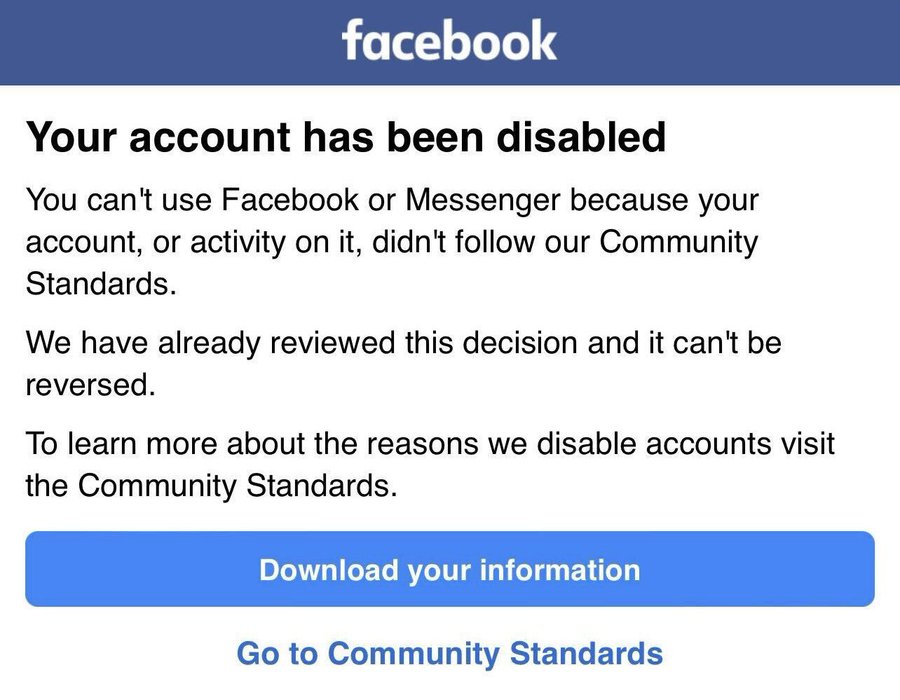 MENLO PARK, Ca. – For over two years, a Brooklyn real estate agent and fanatical adherent of far-right extremist ideology, Chaya Raichik, has wreaked havoc via her social media accounts 'Libs of Tik Tok', attacking LGBTQ+ people with special emphasis on spreading lies and propaganda about transgender people.
Her posts have gained influential allies in far-right conservative circles including the former press secretary for Florida Republican Governor Ron DeSantis, Christina Pushaw.
In a profile piece published by Slate magazine journalist Ben Mathis-Lilley earlier this year on April 21, he detailed how Pushaw was able to launch a national narrative of LGBTQ+ people as 'groomers' which then helped create a swirling vortex of pedophilia chatter- using Raichik's Libs of Tik Tok' posts as a basis by embracing the hate-filled rhetoric posted on Raichik's numerous accounts.
Raichik's influence and attacks on LGBTQ+ people took an analogous resemblance to the character of the "Wicked Witch of the West," in the 1939 classic MGM film, 'The Wizard Of Oz,' who would dispatch her flying monkeys to do her evil bidding save for that in Raichik's case, it ended up being the white Christian nationalist extremist group The Proud Boys.
After a post or tweet by Raichik about an LGBTQ+ event, such as the Drag Queen Story Hours in local libraries being a favored target, invariably the Proud Boys would show up to disrupt the event, in many cases with real or implied threats of violence.
This past week Raichik attacked Boston Children's Hospital, spreading lies and falsehoods about the healthcare facility's treatment of transgender youth. Her 'call to arms' was then joined by conservative journalist and anti-LGBTQ+ activist Christopher Rufo and The Daily Wire's Matt Walsh, a vehement anti-Trans pundit.
The resulting chaos including death threats against Children's clinicians and staff was acknowledged by a spokesperson for the Boston Police who told the Blade that officials had stepped up security to augment the efforts by the hospital to protect its staff and that an investigation had been launched.
In a statement posted online, a spokesperson for Boston Children's wrote: "In response to commentary last week critical of our Gender Multispeciality Service (GeMS) Program, Boston Children's Hospital has been the target of a large volume of hostile internet activity, phone calls, and harassing emails including threats of violence on our clinicians and staff fueled by misinformation and a lack of understanding and respect for our transgender community."
As a result of Raichik's hate campaign and extremism, California-based Meta's Facebook platform suspended her late Wednesday night which she acknowledged in a tweet.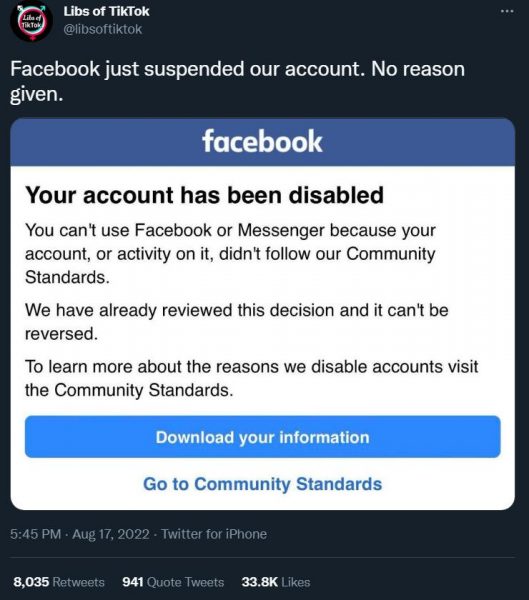 Later she posted ""Our page is back up on Facebook but we are still locked out and were last told that it's permanent. Perhaps it was just an 'error.'" But by Thursday it became apparent the ban was permanent. Yet she communicated that Facebook denied it was a permanent ban.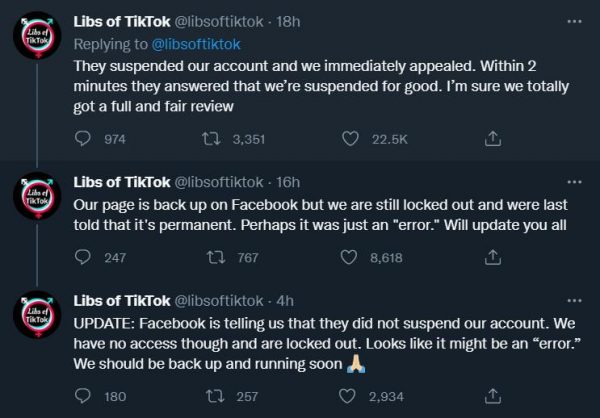 Facebook has not responded to press requests for comment or information as of Thursday afternoon.
Boston authorities however are engaged in actively pursuing an investigation into the threats made against Children's based on the lies and misinformation spread by Raichik's hate campaign.
The United States Department of Justice has also launched an investigation into the threats according to an announcement by the United States Attorney for the District of Massachusetts, Rachael Rollins:
"Today's news about the alleged threats directed at Boston Children's Hospital transgender health program is disturbing to say the least. Children deserve an opportunity to thrive and grow as their own authentic selves. Parents/guardians and health care providers who support them in that journey should be allowed to do so free of threats and harassment. I want to make it clear that the Department of Justice will ensure equal protection of transgender people under the law.
As Attorney General Merrick Garland recently said, "At the Justice Department, we view confronting hate crimes as both our legal and our moral obligation." I have made confronting hate crimes a priority of my administration, establishing a unit dedicated to the investigation and prosecution of civil rights violations. We also have worked tirelessly to send a message to hate groups that the U.S. Attorney's Office is open for business. Our newly established hotline, 1-83-END-H8-NOW has resulted in dozens of calls and we will continue to pursue all leads. While free speech is indeed the cornerstone of our great nation, fear, intimidation and threats are not. I will not sit idly by and allow hate-based criminal activity to continue in our District."
The Blade has reached out to Twitter for comment as several thousand users have complained in tweets directed at Twitter Support that Raichik's account with its openly ongoing hate tweet campaign against the LGBTQ+ community "does in fact violate" Twitter community standards and needs to be suspended or banned. There has been no response yet from Twitter.
LGBTQ+ friendly Netflix could lose a quarter of its subscribers
70% of survey respondents use Netflix the most, meaning it has higher usage than any other streaming service—by a 60% margin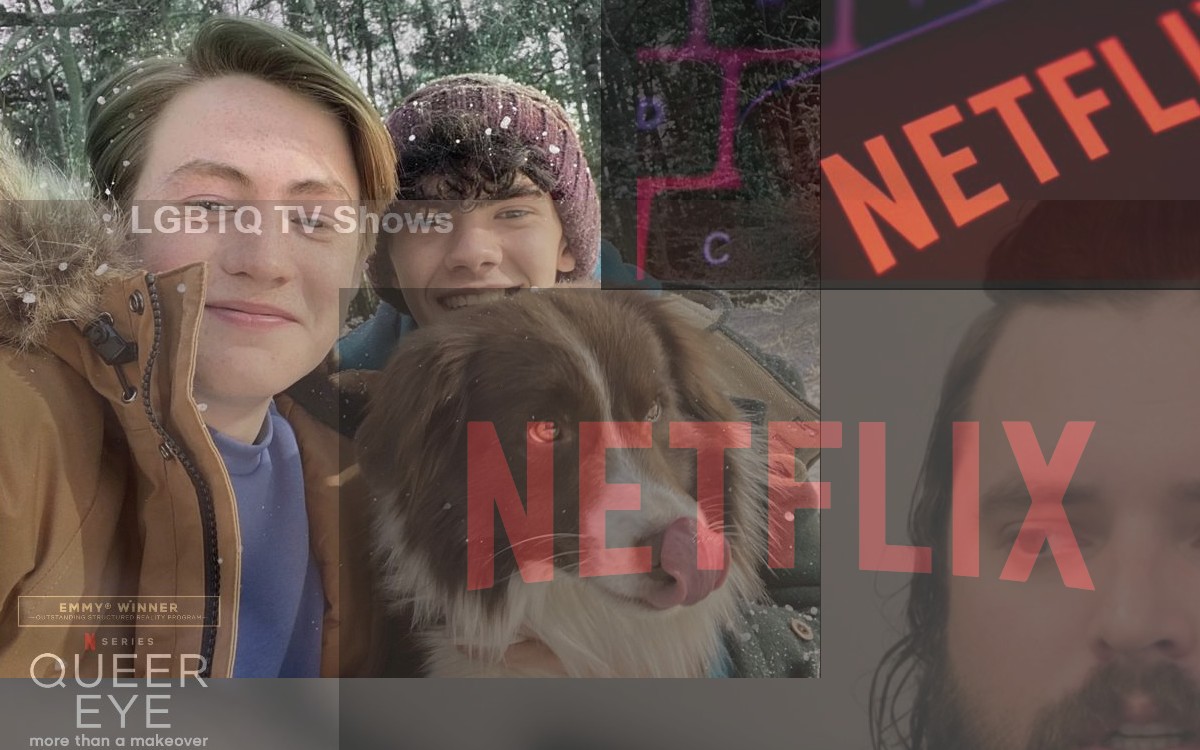 LOS ANGELES – Streaming service Netflix which is home to LGBTQ+ friendly fare including the smash hit series Heartstopper, Queer Eye, Uncoupled, and Grace and Frankie along with a robust portfolio of other queer friendly content is poised to lose a staggering quarter of its subscribers.
In a recent survey conducted by REVIEWS.org, a organization staffed by teams of experts who rate and review connected home services and products including Mobile & Wireless; TV & Streaming; Home Security & Smart Home along with other web based offerings surveyed 1,000 Americans to gauge their streaming habits in 2022 and found that 1 in 4 are planning to leave Netflix this year. 
Based on the report's findings,  that could be over 18 million US subscribers—and an estimated $272 million in lost subscriber revenue for the streaming company. The experts noted that Netflix has had a difficult 2022, losing nearly 1.2 million subscribers in the first two quarters of 2022 and recording subscriber loss for the first time in a decade. 
The company hopes to add one million new subscribers in the third quarter, but the report questions if the streaming company face another loss of that magnitude.
The survey noted that nearly two-thirds of respondents cited Netflix's increasing cost as a reason for leaving.
Netflix's Basic one-screen plan went up by 11% in January 2022 for the first time in three years.
Meanwhile, Standard and Premium plans increased 20% and 25%, respectively, in the same time period.
The REVIEWS report also pointed out that Netflix currently has the highest average plan cost among the eight most popular streaming services in the United States. And that is leading 30% of surveyed subscribers to share their password with people outside their household.
Netflix cost vs. competitors
| | | |
| --- | --- | --- |
| Streaming service | Average monthly cost | Number of plans |
| | $15.15 | Three plans, no ads |
| | $12.49 | Two plans: With and without ads |
| | $9.99 | Two plans: With and without ads (does not include Hulu Live+) |
| | $14.99 | One plan, no ads |
| | $7.99 | One plan* |
| | $7.49 | Two plans: With and without ads |
| | $4.99 | One plan, no ads |
| | $7.49 | Two plans: With and without ads |
Graphic via REVIEWS.org
Data as of 09/05/22. Offers and availability may vary by location and are subject to change.
* Does not include Disney bundle
Another issue with those surveyed was lack of content. 1 in 3 respondents said Netflix no longer has the shows they want to watch and then 30% said that they use other streaming services more.
The report notes that Netflix became popular for licensing many TV shows and movies for streaming before the company developed its own original programming. In recent years, those shows and movies have left Netflix for other streaming services—mainly to build the libraries of WarnerMedia's HBO Max, Walt Disney Company's Disney+, and NBCUniversal's Peacock—leading to 'the streaming wars.'
The report's findings state that the average American is subscribed to 4 streaming platforms:
78% subscribe to Netflix
46% are Disney+ subscribers
42% subscribe to HBO Max
33% are Peacock subscribers
26% subscribe to Hulu
22% are Apple TV+ subscribers
5% subscribe to Hulu
5% are Amazon Prime subscribers
The survey also found that 70% of respondents use Netflix the most, meaning it has higher usage than any other streaming service—by a 60% margin!
In a distant second place is HBO Max with a 10% share of respondents and Disney+ takes third place with 6%. Every other streaming service is under 5%.
So can anything beat Netflix the REVIEWERS.org asked? Their answer was "Right now, no. But rising prices, a lack of content, and increased competition could lead 1-in-4 subscribers to cancel their Netflix subscription within the year."
Twitter shareholders ok Elon Musk deal, GLAAD expresses alarm
"Our community is at disproportionate risk for harassment online, which itself has damaging impacts and can also lead to offline harms"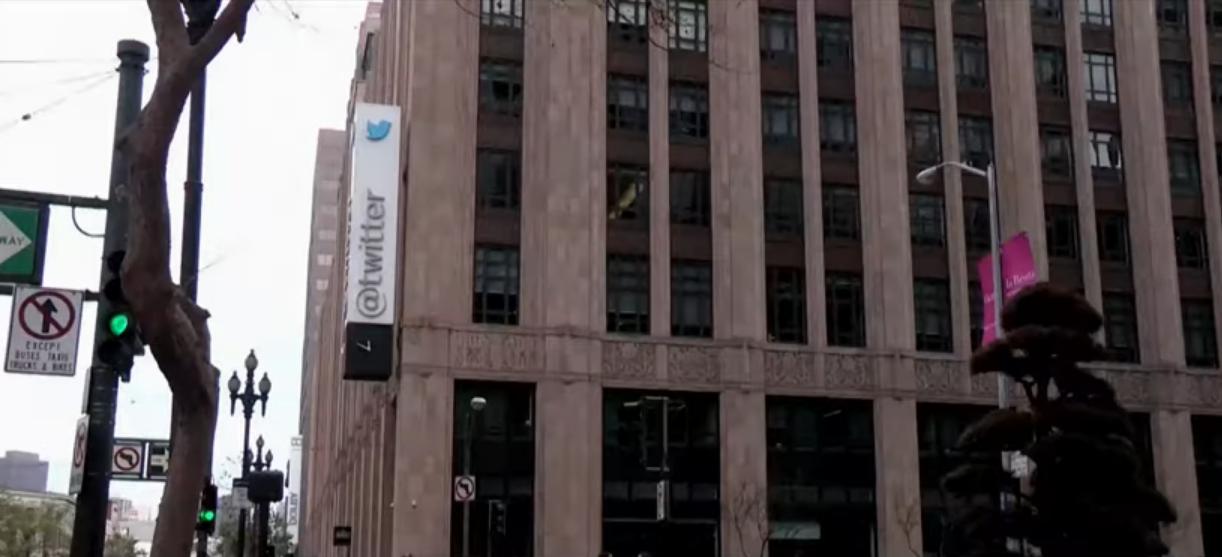 SAN FRANCISCO – Twitter shareholders voted Tuesday to approve Elon Musk's $44 billion bid to buy the company and take it private, CNBC reported. The vote comes as the billionaire entrepreneur seeks to scrap the deal, casting doubt on Twitter's self-reported percentage of fake accounts and alleging the company was not as forthcoming as it should have been with its explanation of the calculation.
The vote comes as Musk seeks to scrap the deal, casting doubt on Twitter's self-reported percentage of fake accounts and alleging the company was not as forthcoming as it should have been with its explanation of the calculation. Twitter has stood by its figure of less than 5% of monetizable daily active users being spam or fake and has said it's provided Musk plenty of information meeting the requirements of the deal.
In New York, GLAAD released a statement reacting to the shareholder's vote expressing alarm in part due to Musk has a record of posting anti-LGBTQ content as well as content targeting other marginalized communities.
In a statement the LGBTQ+ advocacy group noted: "While the outcome of the deal remains uncertain amidst ongoing litigation, GLAAD reiterates that Elon Musk's previously stated plans for Twitter threaten the safety and best interests of users, society, and democracies around the world."
"Today, Twitter shareholders voted for profits over people. We are deeply concerned with the safety of LGBTQ people on Twitter and join the voices of other organizations representing marginalized communities to express opposition to Elon Musk's potential acquisition of the platform," said GLAAD President and CEO, Sarah Kate Ellis.
"Our community is at disproportionate risk for harassment online, which itself has damaging impacts and can also lead to offline harms. It is critical that Twitter as a company, regardless of ownership, prioritizes policies and content moderation that creates spaces where truth is elevated over dangerous mis- and disinformation and hate," Ellis added.
GLAAD is one of the founding members of the "Stop the Deal" coalition, a campaign launched in June 2022 by Accountable Tech, Media Matters, UltraViolet and others to warn of the potential dangers of the possible acquisition of Twitter by Elon Musk.
More information is available at StopTheDeal.com.
GLAAD released its inaugural Social Media Safety Index in July, evaluating LGBTQ user safety experience across the social media landscape, showing the entire sector is effectively unsafe for LGBTQ users, with high prevalence and intensity of hate speech and harassment.
The Index provided recommendations for the industry at large and reports on LGBTQ user safety across Facebook, Instagram, Twitter, YouTube, and TikTok.
'Ring the Alarm' podcast on murders of LGBTQ people in Jamaica
Insightful and engaging conversations with LGBTQ men and women, including exclusive interviews from inside a network of secret safe houses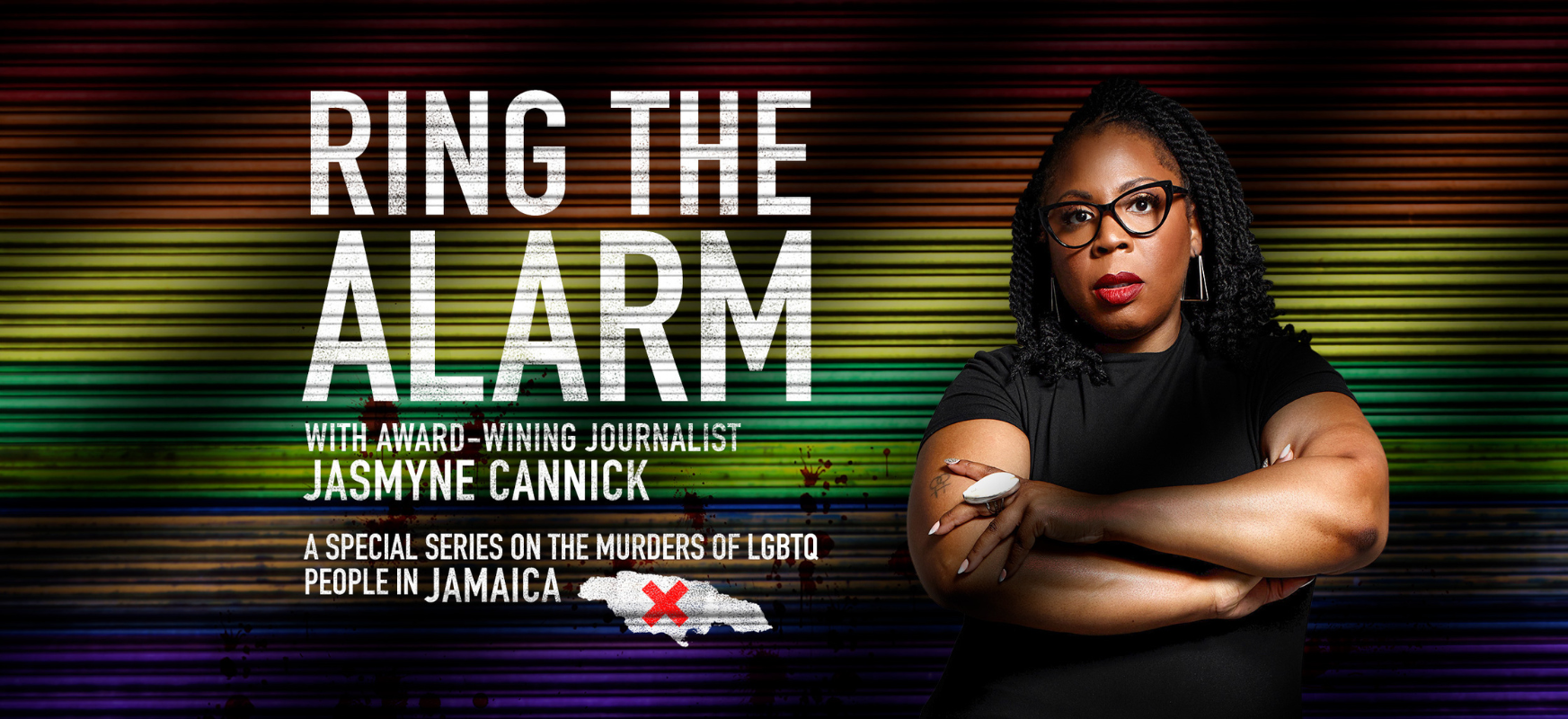 LOS ANGELES – The fifth episode, in award-winning journalist Jasmyne Cannick's podcast series 'Ring the Alarm' about the murders of LGBTQ people in Jamaica, was released this past week.
18-year-old Keneil grew up in Jamaica, where he was sexually abused at home starting at the age of 8 years old. Because of the isolation and denial he faced from his mother, and narrowly escaping a murder attempt, Keneil tried to commit suicide several times. After being disowned by his mother, Keneil lived in abandoned buildings with no food. He recently found housing at the Unity Fellowship Church Jamaica safe house, where he is receiving support and is now awaiting relocation assistance to another country that is more accepting of LGBTQ people. Through it all, the teenager has managed to smile, remain hopeful, and look forward to living a life where he can be free, even if it means being away from his family and the country he is from.
'Ring the Alarm' is a special podcast series of frank conversations with lesbian, gay, and trans men and women in Jamaica about living in one of the most homophobic countries in the world. Award-winning journalist Jasmyne Cannick shares their challenges, dreams, and aspirations to live a life where they don't have to fear being murdered for being queer.
Produced in Jamaica, through insightful and engaging conversations with LGBTQ men and women, including exclusive interviews from inside a network of secret safe houses that helps to hide queer Jamaicans until they can be relocated to another country, Jasmyne continues to provide much-needed context while calling attention to the plight of Black queer people in American's top Caribbean vacation destination.
You can listen to 'Ring the Alarm' wherever you get your podcasts. 
To support Unity Fellowship Church Jamaica safe house, donate through Cash App to $UFJamaica or UFJamaica.com.
Listen on:
About Jasmyne Cannick
Jasmyne Cannick is an award-winning nationally known journalist and on-air contributor who writes and speaks about collisions at the intersection of politics, race, and society.