Facebook suspends anti-LGBTQ+ hate purveyor 'Libs of Tik Tok'
Adherent of far-right extremist ideology, Chaya Raichik, has wreaked havoc via her account 'Libs of Tik Tok', attacking LGBTQ+ people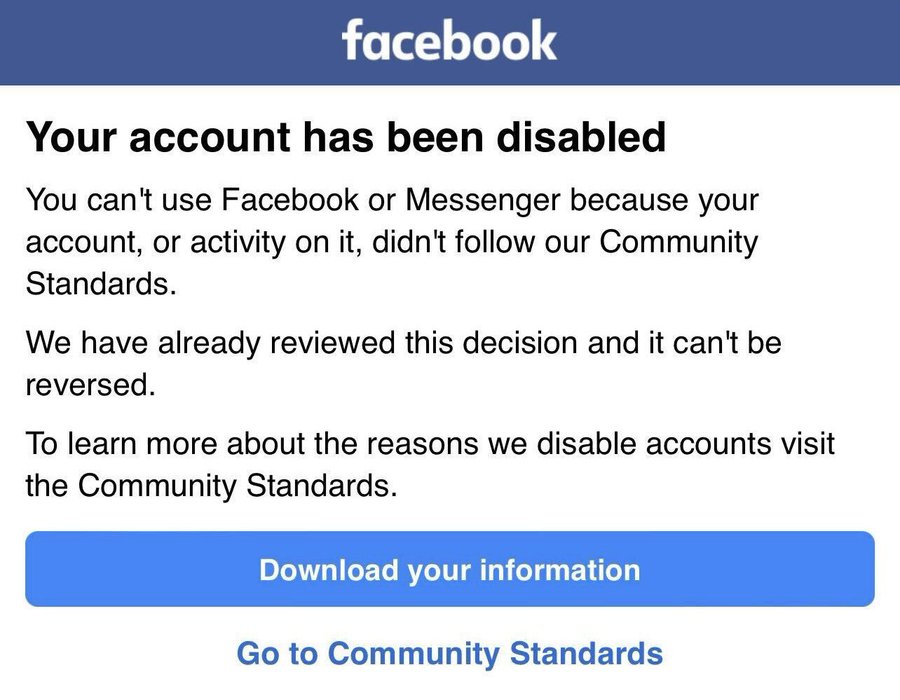 MENLO PARK, Ca. – For over two years, a Brooklyn real estate agent and fanatical adherent of far-right extremist ideology, Chaya Raichik, has wreaked havoc via her social media accounts 'Libs of Tik Tok', attacking LGBTQ+ people with special emphasis on spreading lies and propaganda about transgender people.
Her posts have gained influential allies in far-right conservative circles including the former press secretary for Florida Republican Governor Ron DeSantis, Christina Pushaw.
In a profile piece published by Slate magazine journalist Ben Mathis-Lilley earlier this year on April 21, he detailed how Pushaw was able to launch a national narrative of LGBTQ+ people as 'groomers' which then helped create a swirling vortex of pedophilia chatter- using Raichik's Libs of Tik Tok' posts as a basis by embracing the hate-filled rhetoric posted on Raichik's numerous accounts.
Raichik's influence and attacks on LGBTQ+ people took an analogous resemblance to the character of the "Wicked Witch of the West," in the 1939 classic MGM film, 'The Wizard Of Oz,' who would dispatch her flying monkeys to do her evil bidding save for that in Raichik's case, it ended up being the white Christian nationalist extremist group The Proud Boys.
After a post or tweet by Raichik about an LGBTQ+ event, such as the Drag Queen Story Hours in local libraries being a favored target, invariably the Proud Boys would show up to disrupt the event, in many cases with real or implied threats of violence.
This past week Raichik attacked Boston Children's Hospital, spreading lies and falsehoods about the healthcare facility's treatment of transgender youth. Her 'call to arms' was then joined by conservative journalist and anti-LGBTQ+ activist Christopher Rufo and The Daily Wire's Matt Walsh, a vehement anti-Trans pundit.
The resulting chaos including death threats against Children's clinicians and staff was acknowledged by a spokesperson for the Boston Police who told the Blade that officials had stepped up security to augment the efforts by the hospital to protect its staff and that an investigation had been launched.
In a statement posted online, a spokesperson for Boston Children's wrote: "In response to commentary last week critical of our Gender Multispeciality Service (GeMS) Program, Boston Children's Hospital has been the target of a large volume of hostile internet activity, phone calls, and harassing emails including threats of violence on our clinicians and staff fueled by misinformation and a lack of understanding and respect for our transgender community."
As a result of Raichik's hate campaign and extremism, California-based Meta's Facebook platform suspended her late Wednesday night which she acknowledged in a tweet.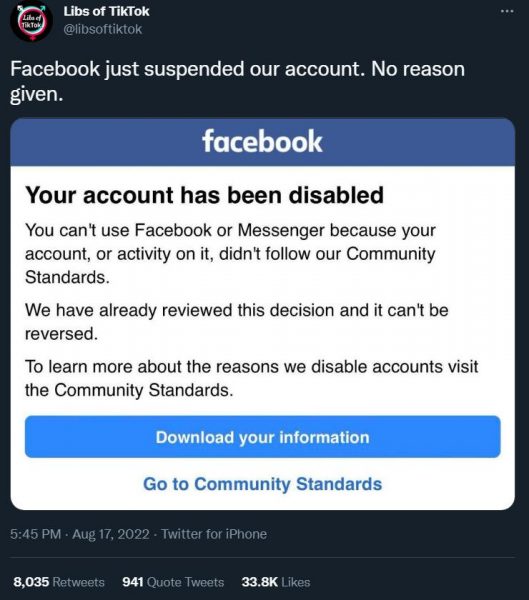 Later she posted ""Our page is back up on Facebook but we are still locked out and were last told that it's permanent. Perhaps it was just an 'error.'" But by Thursday it became apparent the ban was permanent. Yet she communicated that Facebook denied it was a permanent ban.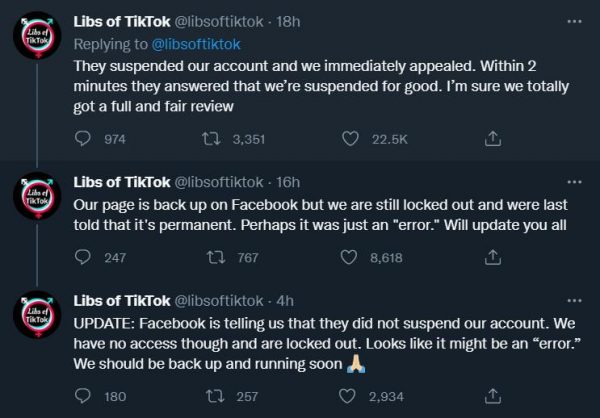 Facebook has not responded to press requests for comment or information as of Thursday afternoon.
Boston authorities however are engaged in actively pursuing an investigation into the threats made against Children's based on the lies and misinformation spread by Raichik's hate campaign.
The United States Department of Justice has also launched an investigation into the threats according to an announcement by the United States Attorney for the District of Massachusetts, Rachael Rollins:
"Today's news about the alleged threats directed at Boston Children's Hospital transgender health program is disturbing to say the least. Children deserve an opportunity to thrive and grow as their own authentic selves. Parents/guardians and health care providers who support them in that journey should be allowed to do so free of threats and harassment. I want to make it clear that the Department of Justice will ensure equal protection of transgender people under the law.
As Attorney General Merrick Garland recently said, "At the Justice Department, we view confronting hate crimes as both our legal and our moral obligation." I have made confronting hate crimes a priority of my administration, establishing a unit dedicated to the investigation and prosecution of civil rights violations. We also have worked tirelessly to send a message to hate groups that the U.S. Attorney's Office is open for business. Our newly established hotline, 1-83-END-H8-NOW has resulted in dozens of calls and we will continue to pursue all leads. While free speech is indeed the cornerstone of our great nation, fear, intimidation and threats are not. I will not sit idly by and allow hate-based criminal activity to continue in our District."
The Blade has reached out to Twitter for comment as several thousand users have complained in tweets directed at Twitter Support that Raichik's account with its openly ongoing hate tweet campaign against the LGBTQ+ community "does in fact violate" Twitter community standards and needs to be suspended or banned. There has been no response yet from Twitter.
How rise of school surveillance software affects LGBTQ students
"Should students who identify as LGBTQ be identified from monitoring software, and potentially be disciplined or punished?"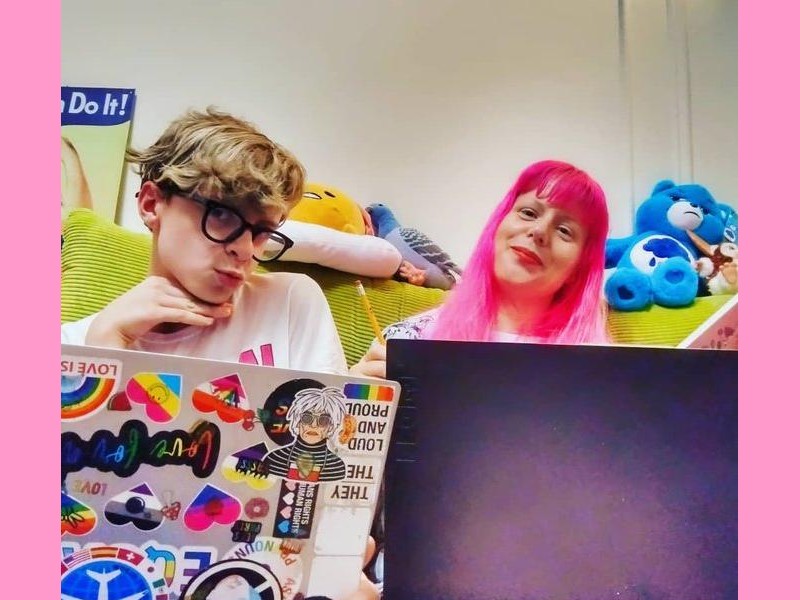 By Anne Wen | NEW YORK CITY – During the pandemic, 15-year-old Desmond Napoles looked up the definition of sexuality out of personal interest on their school-issued tablet. The New York City sophomore did not realize at the time that school administrators and teachers could be alerted to the search.
As schools increasingly monitor students' online activities, LGBTQ students find themselves at particular risk. The tracking can "out" queer students because the software can notify school officials or law enforcement officers of searches related to sexuality and other topics. And it can make it harder for LGBTQ students, in particular, to access sexual health information online.
The increase in district-issued devices during the COVID-19 pandemic has exacerbated worries among some queer students, who now feel they are constantly watched by their schools at home and school.
"When you realize that you're being tracked and you looked up something already, it's pretty stressful," said Napoles. The New York City Department of Education did not respond to questions from Youth Today about its use of monitoring software. But the district signed a contract with tracking software company GoGuardian in 2021, according to Bloomberg.
"UNINTENDED BUT HARMFUL CONSEQUENCES"
Eighty-nine percent of teachers surveyed in a spring 2022 Center for Democracy & Technology poll said their school monitors student activity on school-issued or personal devices.
Desmond Napoles (Photo by Aaron Williams)
"When you realize that you're being tracked and you looked up something already, it's pretty stressful," said Desmond Napoles.
"Students are working under the false assumption that certain things — their chats, their documents — are private, when in fact, they're being actively monitored by the school," said Cody Venzke, one of the authors of the report. "That can come as a shock for students not aware that what they're writing in the document they thought was their private journal is in fact being scanned by an algorithm and potentially relayed to school counselors or even law enforcement."
A U.S. Senate investigation into educational technology companies that sell products to monitor students' online activity found that the products "raise significant privacy and equity concerns."
"Studies have highlighted unintended but harmful consequences of student activity monitoring software that fall disproportionately on vulnerable populations: artificial intelligence and algorithmic systems frequently mischaracterize students' activity and flag harmless activity as a 'threat,' and students from minority or marginalized communities, including students of color and LGBTQ students, are far more likely to be flagged," according to the Senate report, which focused on companies including Gaggle, GoGuardian, Bark Technologies and Securly Inc.
The Senate report noted research showing that algorithms used in the products are more likely to flag language used by people of color and LGBTQ students as problematic, and that, since LGBTQ students largely prefer to seek help online, some of these monitoring tools' website filtering features "frequently" prevent them from accessing health information by flagging words related to sexual orientation.
"The impacts of these shortcomings range from disproportionate disciplinary rates of LGBTQ students to unintentional outing of LGBTQ students to parents and other adults," according to the Senate report.
In responses to the Senate investigation, the companies emphasized their commitments to student safety. Gaggle, which reports its products are used by about 1,500 school districts, provided a list of more than a dozen school superintendents and officials who had agreed to serve as references for their products.
Gaggle and GoGuardian, two major companies providing surveillance software to schools, declined interview requests from Youth Today.
But in an emailed statement, Gaggle said that its software had helped save the lives of 1,562 students who were planning or actively attempting suicide last school year and noted that LGBTQ youth were four times more likely to consider or attempt suicide than their peers. The company also cited a Gaggle-sponsored white paper that found 85% of educators reported the monitoring software helps reduce the harassment of LGBTQ students.
GoGuardian sent a statement reading, in part, "GoGuardian believes that our schools and classrooms should be spaces where all students are treated equitably and have the opportunity to learn and thrive."
The company noted its work with experts to strengthen "internal resources" in support of marginalized communities, citing recent educational content and a webinars produced in partnership with The Trevor Project, a suicide prevention and mental health organization for LGBTQ youth.
In a statement to Youth Today, a spokesperson for The Trevor Project wrote that the nonprofit does not partner with GoGuardian and does not plan to do so. Earlier this fall, The Trevor Project returned a $25,000 donation from Gaggle, citing concerns about the software's "role in negatively impacting LGBTQ students."
"TECHNOLOGY COULD HAVE BEEN A LIFESAVER"
Photo courtesy of Chris Wood
Chris Wood, executive director of LGBTQ Tech, a nonprofit that provides tech policy advice about LGBTQ individuals, believes that schools ask students to use the services with good intentions, but the inadvertent effects of monitoring make schools less safe for queer students.
"If you can't have a supportive environment at home, then you look to a supportive environment, in the places that you're at most often, like a public school or a library," Wood said. "And if you're then making it harder for them to gain access to those resources, through monitoring or filtering, then you're creating an environment where we're creating a mental health nightmare."
Wood also said that the web filters many districts use to protect students against sexual content, may also inadvertently block advice that helps LGBTQ individuals without supportive biological families.
The way some districts use monitoring software may particularly harm students of color who are LGBTQ, Wood noted, by exposing them to a disparate risk of discipline due to their online activity.
"Technology could have been a lifesaver. It could have been an opportunity for an individual to explore their identity and have safe and equitable conversations about their identity" Wood said. "Instead, we're doing quite the opposite."
To better serve students, teachers should connect LGBTQ students with more resources so that they can come to terms with their identity, said Maria Dolores Cimini, a psychologist and behavioral health researcher at the State University of New York at Albany.
"Should students who identify as LGBTQ be identified from monitoring software, and potentially be disciplined or punished, that is inappropriate," Cimini said. "It is something that could negatively affect their mental health and could even increase increased concerns such as depression, anxiety, and even risk for suicide."
Photo courtesy of Maria Dolores Cimini
Wendy Napoles, Desmond's mother, is thankful for the New York school district's use of filters to prevent students from viewing inappropriate content such as pornography on district devices. Both she and Desmond Napoles acknowledged that the monitoring software can provide safety, especially if a student's search history reveals chronic mental health problems.
But the potential to track a student's search history, including topics related to sexuality and gender, feels like an invasion of privacy, Wendy Napoles said.
"I'm just really worried, as Desmond is, about who is looking at this, and what are they doing with that data?" Wendy Napoles said. "Are teachers seeing it, where they may not have known a child was part of the LGBTQ community, and are they going to treat that child differently?"
********************************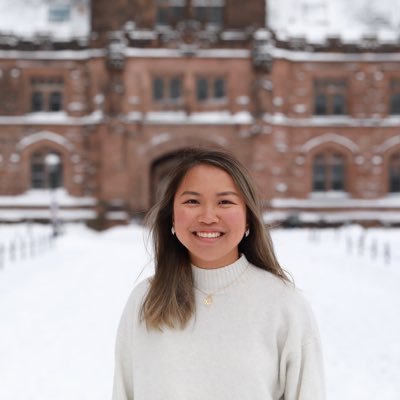 Anne Wen is a Guam-based journalist who covers college education and Pacific islands for The Guardian, Teen Vogue, Pacific Daily News, and Youth Today.
********************************
The preceding article was previously published by Youth Today & is republished with permission.