Kane's Cuisine: Amatriciana, one of the four pastas of Rome
LA Blade staff writer Christopher Kane shares his love and passion of cooking writing in his weekly Sunday column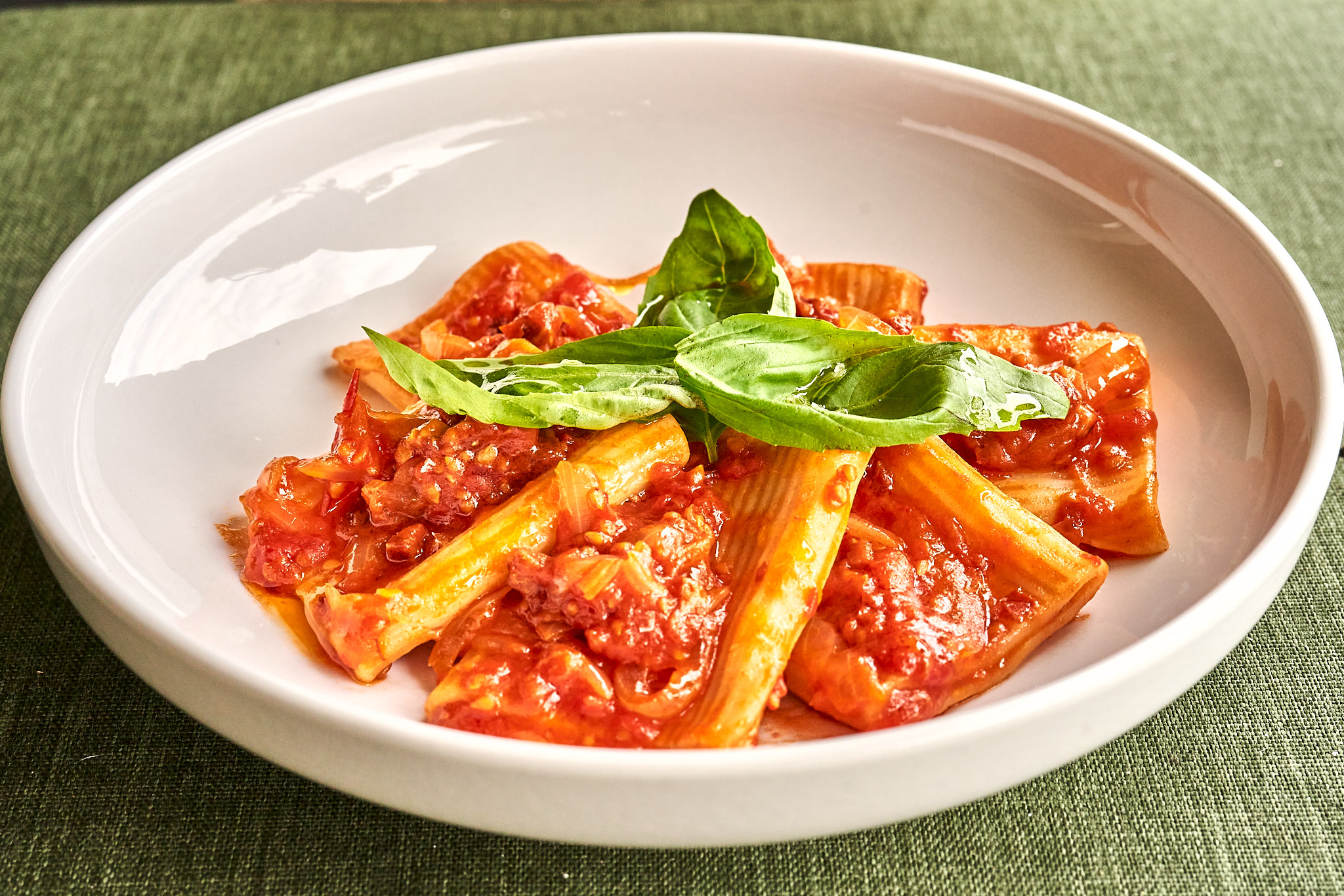 The LA Blade's intrepid Washington D.C.-based political reporter snarks his way through another delicious weekly recipe while dishing tea on other subjects…
WASHINGTON – The head cold or upper respiratory infection or whatever it is that I'm suffering from has worsened over the last 24 hours and I feel like complete garbage. So, what have I turned to for comfort on this weekend afternoon?
That's right, NyQuil chicken.
But afterwards, a bowl of warm noodles (followed by a bowl of cold ice cream) all while re-watching Dance Moms. Look, if you can't handle me at my worst, that is completely understandable because I am a monster.
Today, we're making one of the four pastas of Rome, amatriciana. I made some modifications that Italians might not approve of, but I don't care. Oh, you learned everything there is to know about the Italian culinary arts from your study abroad? I don't think so.
| | |
| --- | --- |
| | "When I was in Lazio, our Pecorino Romano was crafted by local cheesemakers who raised sheep on the hillside, playing Giuseppe Verdi's operas for at least four hours per day. These farmers, who were all named Salvatore, would sooner have eaten their own shoes than tasted an amatriciana prepared with canned tomatoes. Calling what they serve here in America 'pasta' is an insult. And don't even get me STARTED on how much better the coffee is in Italy…" |
Bring a large pot of heavily salted water to a boil 
In a large skillet or fry pan with a couple tablespoons olive oil, cook 4 ounces guanciale or pancetta, cut into ½ – inch cubes, on medium-low for about 15 minutes, stirring occasionally 
Increase the heat slightly and add a sliced onion and cook for about 5-8 minutes. Add two teaspoons red pepper flakes and cook for an additional 30 seconds to one minute
Add a 28-ounce can of tomatoes (crushed, or whole and then crushed by hand or with a wooden spoon). Add a dash of fish sauce and season to taste with salt. Cook for about 20 minutes and set aside
In your pot of boiling water, cook a 12-ounce box of pasta – whatever kind you like –until a few minutes before al dente (refer to package directions for cook times). Reserve one cup pasta water, strain the noodles and set aside 
Add the pasta and half the reserved pasta water to your pan with the sauce. Cook for a further 3-4 minutes, stirring to make sure the noodles are evenly coated and the sauce is thickened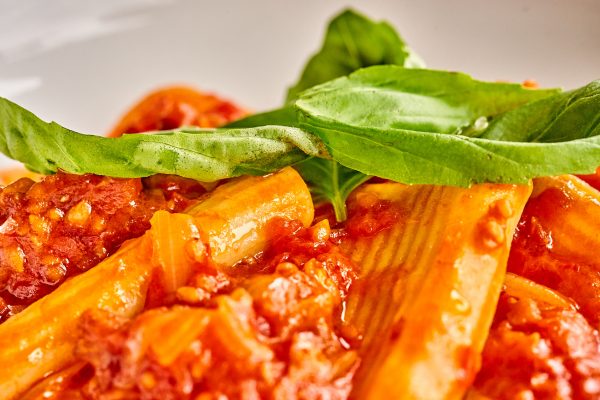 Optional but encouraged: Season with flaky salt, black pepper, grated raw garlic, more red pepper flakes, a drizzle of olive oil, and garnish with basil 
Kane's Cuisine: Chicken congree (A.K.A. Chinese rice porridge)
LA Blade White House correspondent Christopher Kane shares his love and passion of cooking writing in his weekly Sunday column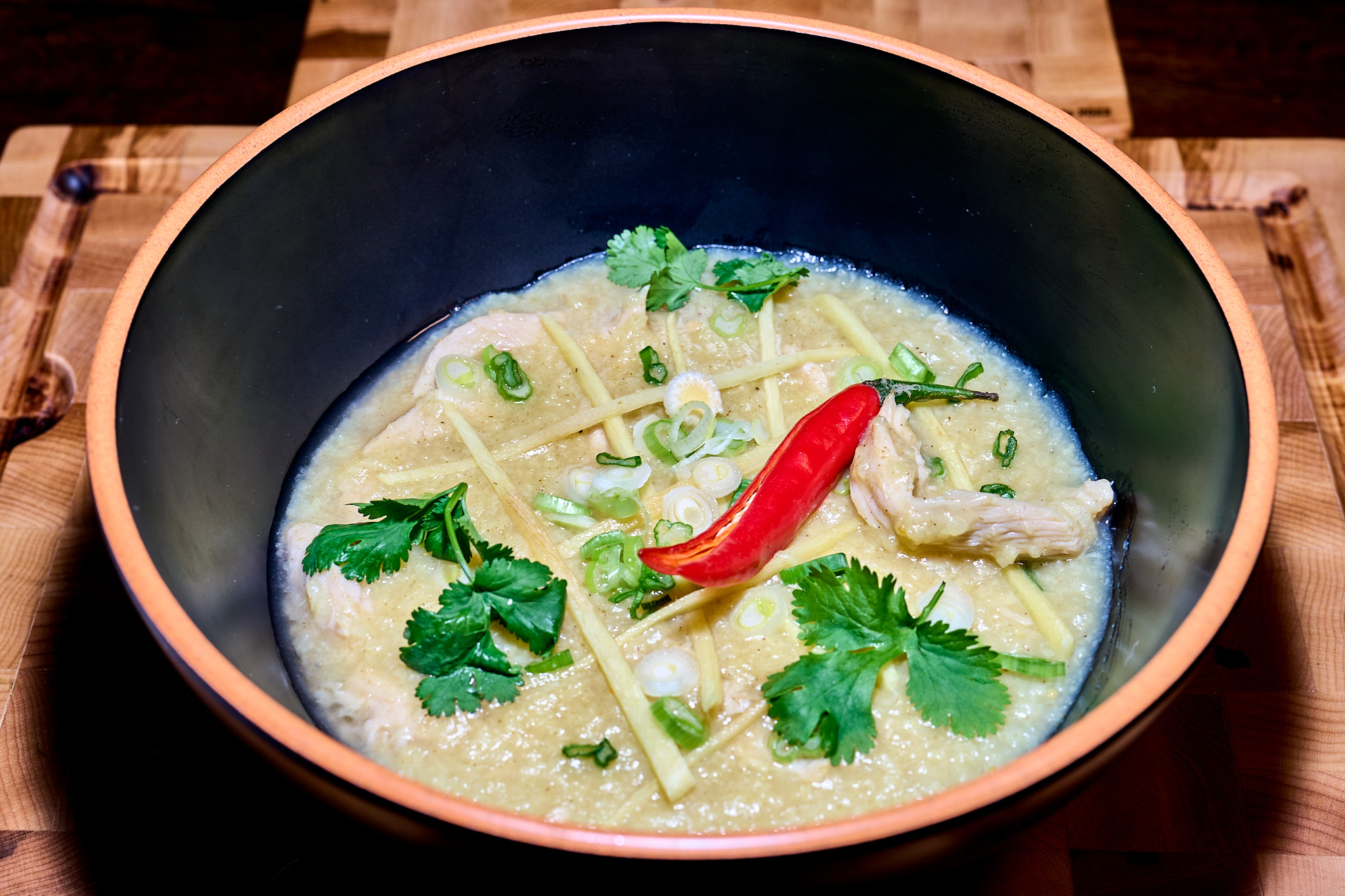 The LA Blade's intrepid Washington D.C.-based White House correspondent snarks his way through another delicious weekly recipe while dishing tea on other subjects…
WASHINGTON – My compulsive habit of buying new cookbooks continues apace, this time with an especially exciting addition to my burgeoning collection: "The Woks of Life: Recipes to know from a Chinese-American family."
As a longtime devotee of the Leung family's blog by the same name, I knew it would be safe to decide what to make for dinner on Saturday by cracking open the book to a random page and starting there.
Chicken congee (A.K.A. The best soup for winter colds) (p.134). 
Like a chicken and rice soup but richer – brightened with julienned ginger root, fresh scallion, and cilantro – is there anything better when you're suffering through a head cold or would like to warm yourself from the inside out?
No, no there is not.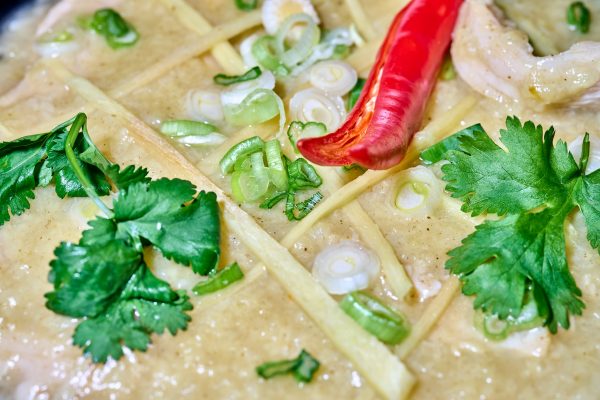 Prep the rice and chicken broth
Rinse 1 cup jasmine rice and freeze overnight or for at least 8 hours
In a large stockpot with 1 tablespoon neutral oil, cook one yellow onion, halved, 2 heads garlic, halved, and 4 two-inch pieces ginger root, peeled and halved, all cut-side down, for 4 minutes on medium without stirring until everything is lightly charred and very fragrant
Add 6 stalks chopped celery, 5 large chopped carrots, 1 bulb fennel, chopped, and a small handful of whole star anise and black peppercorns, cooking for a further 5 minutes while stirring vigorously until vegetables are softened
Add 1 whole chicken, giblets removed and discarded, along with 12 cups water
Bring to a boil and quickly reduce heat to medium-low, simmering gently for about 30 minutes or until chicken is cooked through
Carefully remove bird from stockpot and, when cool enough to handle, remove and reserve meat before returning the carcass to the pot
Continue cooking on low for about 2 hours, seasoning to taste as you go with salt. Strain and reserve broth, discarding everything else.
Make the congee
Slice 6-9 ounces partially frozen uncooked chicken breast into thin strips measuring about 1/4″ thick (Do not use the reserved chicken meat that you cooked for your broth. Use that for something else.).Combine it with 2 tablespoon water, 1 teaspoon cornstarch, 1 teaspoon neutral oil, 1.5 teaspoons oyster sauce, ½ teaspoon sesame oil, 1/4 teaspoon salt, and 1/4 teaspoon white pepper. Allow chicken to marinate for 15-20 minutes
In a deep pot, combine 5 cups homemade chicken stock with 2 cups water and 1 cup frozen rice, bringing everything to a rolling boil. Cover, reducing heat to medium-low, and simmer for 20-25 minutes without stirring
Uncover the pot, raise heat to medium-high, and stir continuously for 5 minutes or until the soup reaches your desired consistency, adding more water or stock if you wish to thin out the mixture
Stir in peeled and julienned ginger root, chopped scallions, cilantro, and a Thai red chili pepper, halved crosswise with the stem left intact