Race to the Midterms Preview: Victory Fund's Annise Parker
MAGA GOP House Minority Leader Kevin McCarthy only needs five seats to take back the Speaker's gavel from fellow Californian Nancy Pelosi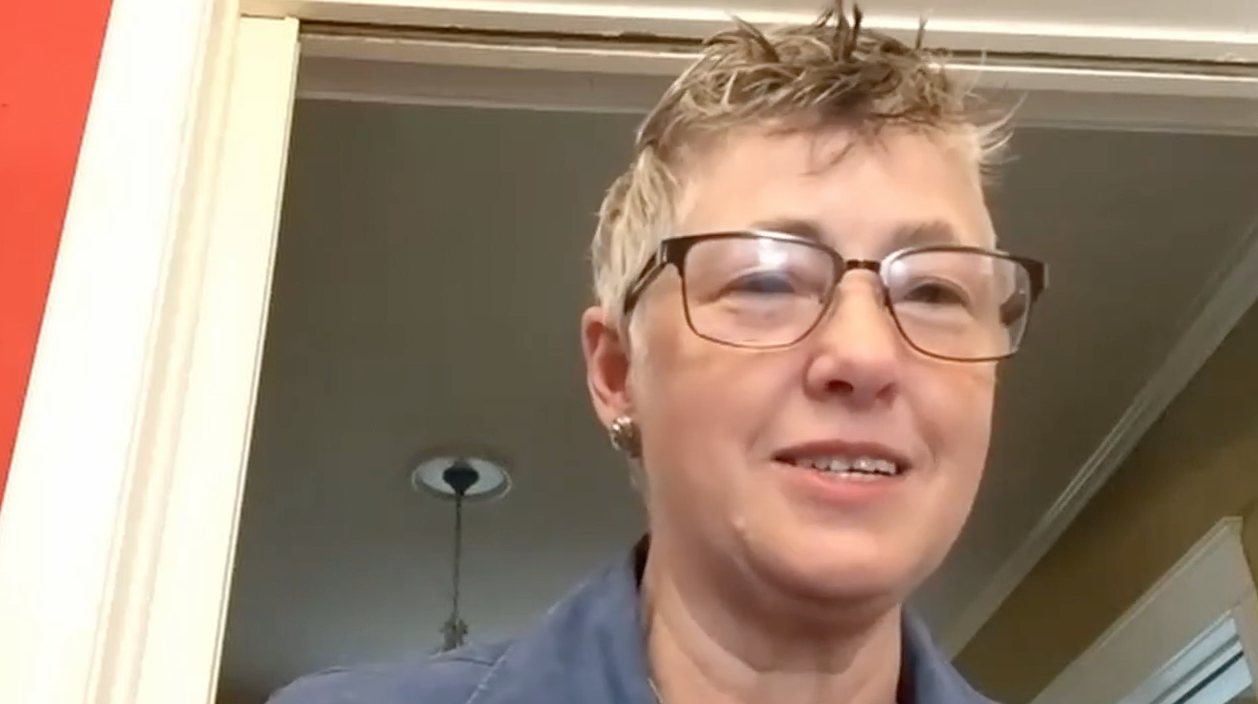 By Karen Ocamb | WEST HOLLYWOOD – The tension is nearly intolerable. Just six weeks until the Nov. 8 midterm elections and headaches abound. Will voters really stick to tradition and give Republicans, the party out of power, congressional gains over quixotic turns in the economy, despite the GOP promise to pass a federal ban on abortion? California's MAGA Republican House Minority Leader Kevin McCarthy only needs five seats to take back the Speaker's gavel from fellow Californian, Speaker Nancy Pelosi.   
And it's not just the House. "Yes, Democrats' fortunes have improved, but the most likely outcome of the midterm elections is still a shift in power to the Republicans — and bigger headaches for President Biden over the next two years," Axios reported Saturday. "Despite the streak of discouraging news, Republicans still have a clear path to retaking the Senate majority. They only need to net one seat to win back the upper chamber, and there are plenty of paths to get there even if many of their recruits fizzle out."
Why are our LGBTQ leaders not screaming from the rafters? Report after report after report warns that LGBTQ people are at risk of not only losing access to the fruits and freedoms of democracy — including the First Amendment right to free speech — but could be erased state by state by state by state without more than a flareup of protest.
"On March 28, Gov. Ron DeSantis signed legislation that effectively bans discussion of sexual orientation and gender identity in Florida's schools. The so-called 'Don't Say Gay' bill creates new restrictions on classroom speech around LGBT people and same-sex families and empowers parents to sue a school if the policy is violated, chilling any talk of LGBT themes lest schools or teachers face potentially costly litigation," the Williams Institute at UCLA School of Law recently reported. "This bill is the latest in a record-setting year of legislation targeting LGBT people: in 2022 alone, more than 200 anti-LGBT bills have been introduced in state legislatures across a range of issues, with a majority targeting transgender individuals," despite a recent PRRI poll showing that 79 percent of Americans favor laws that protect LGBT people from discrimination.
"LGBT rights are the canary in the coal mine of democratic backsliding," the report continues. "Authoritarian leaders may target LGBT people precisely because their rights are seen as less institutionalized than other groups….Even Florida's "Don't Say Gay" bill was explicitly modeled after similar efforts in Hungary. Against this backdrop, we should recognize the propagation of anti-LGBT laws in the U.S. for what it signifies: an existential threat to our inclusive democracy."
One leader traveling around the country, raising the alarm and raising the stakes for the LGBTQ community facing the midterms is former Houston, Texas Mayor Annise Parker, now President and CEO of the LGBTQ Victory Fund and the Victory Institute. Founded in 1991 with two LGBTQ candidates, the Victory Fund has now endorsed and promoted more than 450 out candidates seeking election on Nov. 8 to not only congressional seats but down-ballot state and local seats, as well. Victory's Political Team is also on the ground campaigning and getting out the vote in states such Texas, Florida, North Carolina, Minnesota, Kentucky, New York, Rhode Island, Pennsylvania, Vermont, and Connecticut.
In the upcoming special episode of Race to the Midterms, produced by Karen Ocamb and Max Huskins in conjunction with the Los Angeles Blade, we talk to Annise Parker about the state of the nation and the Out candidates running to make America better.
"Our candidates win at the same rate that any other candidates win," says Parker. "When you control for your experience and the demographics of the district and the quality of the campaign, which is a really good sign. , and the fact that more and more people are acknowledging their gender identity or their sexual orientation — for us, having been in this game for so many decades with a singular purpose, whether someone is successful, I mean, we do want to see candidates win, but whether they ultimately are successful at the ballot box — when they run as their authentic selves, they're true to themselves, they're comfortable in their own skin, it has a transformative effect. And we're excited about the possibilities this year."
Check LosAngelesBlade.com later today to see the full interview and clips of some of the candidates Parker highlights.
Zbur is Assemblymember-elect as Abramson concedes
When Zbur is sworn in on December 5 and takes office, he will join the largest Legislative LGBTQ+ Caucus in California history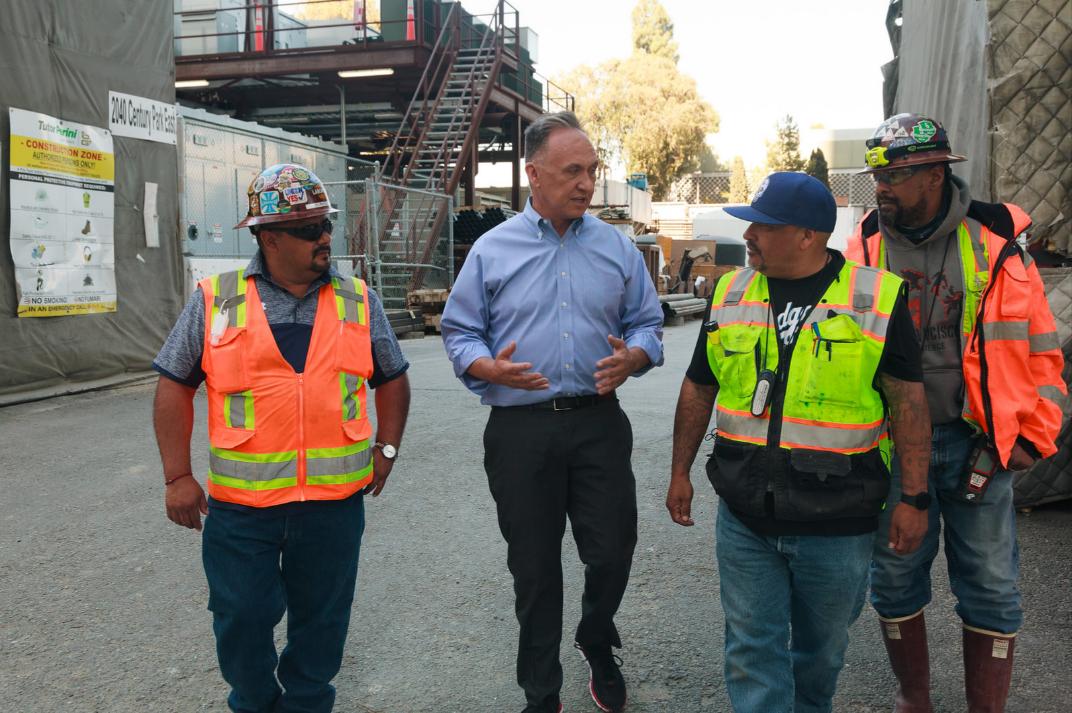 LOS ANGELES – The latest election results released by the Los Angeles County Registrar-Recorder/County Clerk's office on Tuesday indicated that former Equality California Executive Director and leading environmental attorney, Rick Chavez Zbur, had won the seat to represent California's 51st Assembly District.
Zbur's opponent Louis Abramson issued a statement of concession congratulating the Assemblymember-elect:
"One of our campaign mantras is: The hard part comes after the hard part. Well, this is the hard part. While many votes are outstanding, we're at 44.6%. Having been outspent nearly eight to one by a well known opponent, this achievement is incredible. Nonetheless, we don't see a path to 50%+1. With a full heart and a grateful soul, it's time to close this chapter.
I want to congratulate Rick Zbur on his victory in this race. I will do everything I can to help him succeed in confronting the existential challenges facing our shared community—homelessness, housing affordability, mental health reform, and climate change.
Rick ran with generosity and kindness. His previous work made California more equitable and just. It has been a privilege to campaign with him and to have the opportunity to advance that work. Rick will be an effective advocate for our district. I look forward to being his partner in repairing our world, and I invite you all to join me." 
In an email to the Blade Tuesday afternoon, Zbur wrote:
"As the votes continue to be counted, our campaign is confident that our margin of victory will continue to grow.  I'm incredibly humbled and grateful to the voters across AD-51 who powered our campaign to a victorious finish. We are proud that we won with a substantial margin in every city across the district.  This victory was only possible because of the dedication and effort of thousands of people —supporters, contributors, and volunteers who fueled our campaign, and I am incredibly grateful. I'm also deeply proud that my victory ensures that the 51st District—and the County of Los Angeles—finally has the LGBTQ+ representation in the State Assembly that it deserves. 
I would like to congratulate my opponent Louis Abramson for his dedication to our community, and for running an energetic campaign that was focused on the issues—many of which we agree about. I appreciate his gracious congratulations call yesterday and his offer to work together in the future to improve the lives of the people of California.
Our campaign was never about one person – it was about ensuring real change and lasting progress to improve the lives of the people of California and the 51st District. It was about assuring that our government tackles effectively the issues that matter most—affordable housing and homelessness, climate action, safer and sustainable communities, good jobs with good pay and safe working conditions, civil rights and social justice for all, and more. I'm proud of the movement we have built and I look forward to beginning the hard work to achieve a government that works for every Californian, especially our most vulnerable.  I am excited to begin my work in the Assembly to deliver for families across the 51st District."
Early on in his candidacy Zbur received the backing of various organizations and political groups including labour, civic, environmental as well as this newspaper. Zbur was endorsed by Equality California early in April 2021, alongside the California Legislative LGBTQ+ Caucus.
When Zbur is sworn in on December 5 and takes office, he will join the largest Legislative LGBTQ+ Caucus in California history.
Equality California released the following statement from its Executive Director Tony Hoang celebrating the victory:
"My friend Rick Chavez Zbur has spent his career fighting for justice and is exactly the type of champion LGBTQ+ Californians need in the Assembly. From a small farming community in the Rio Grande Valley to the halls of the California Capitol, Rick's life has been defined by service to his community and his country. I know that his bold, experienced leadership will continue to move our state forward, and he will deliver progressive results for the people of the 51st Assembly District.
"Equality California looks forward to being a partner to Rick in his new role, as we continue our shared fight for a world that is healthy, just and fully equal for all LGBTQ+ people." 
California's 51st Assembly District includes West Los Angeles, Hollywood and West Hollywood.
MEMBER OF THE STATE ASSEMBLY, 51st District
| Candidate(s) | Votes | Percent |
| --- | --- | --- |
| RICK CHAVEZ ZBUR (D) | 57,323 | 55.40% |
| LOUIS ABRAMSON (D) | 46,145 | 44.60% |