Orange County gay teen has had it with homophobia
Lauren & Nathan Jones said they hope their son's story give more people voices & show "no one should ever have to go through this alone"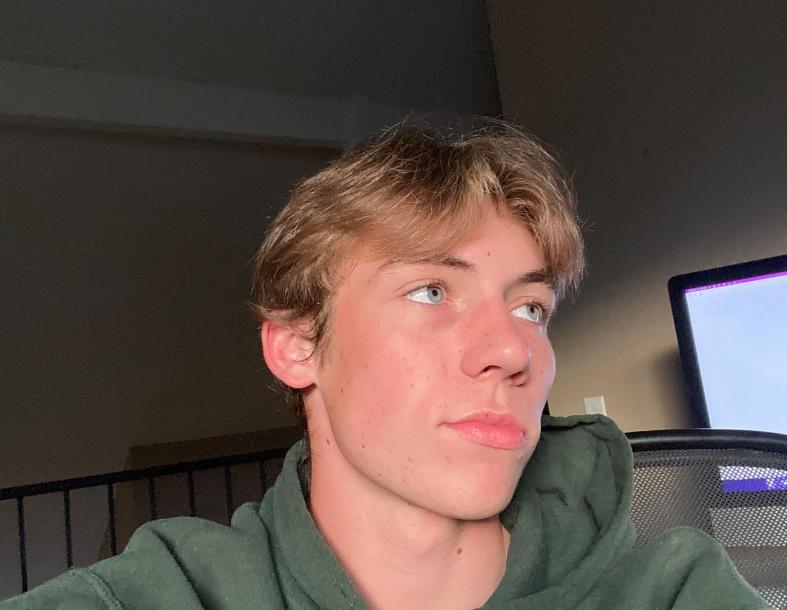 LAKE FOREST, Ca. – An openly gay senior at El Toro High School in this wealthy conservative enclave of Orange County has had it with homophobia, especially when it appears at his front door, literally. Earlier this month 18-year-old Landon Jones posted video captured from his family's ring.com surveillance camera that displayed the homophobic abuse that occurred, which has now gone viral.
In the TikTok post Jones says "I have been called 'faggot' countless times at school, and it literally doesn't bother me at all," but he adds, "The fact that they came to my house does."
In his Instagram post, Jones noted; "a group of boys from @eltorohs most of them being on the @eltoro_football team have repeatedly harassed me and called me slurs. i usually don't let these things bother me, in fact i laugh because they say they hate me yet continue to go out of their way to give me their attention. but last night i was visited by one of these kids at my house. my family and i are angry. we are done."
An Orange County sheriff's spokesperson told NBC News that a school resource officer at El Toro High School was able to speak to "individuals that may or may not have been involved in this incident" or "possibly have knowledge of the incident." The officer said the person who walked up to the Jones home hasn't been identified, adding that the "investigation remains ongoing."
While Jones still attends El Toro High School, he transitioned to virtual schooling at the start of the school year because of "bullying and a rough experience with the school," he told NBC News.
In addition to the incident at his home, Jones in the same TikTok post also shared a homophobic bullying incident at a Starbucks near his home. Jones told NBC News that he decided to share both incidents on TikTok, where he has nearly 700,000 followers, because "I'm sick of being silent about it. So I finally spoke up."
A spokesperson for the school district said the "unconscionable acts committed against Landon Jones do not reflect the feelings or values of Saddleback Valley Unified School District (SVUSD) and El Toro High School (ETHS)."
"ETHS and SVUSD administration, together with the Orange County Sheriff's Department (OCSD), immediately launched a comprehensive investigation to uncover the facts of the incidents," Wendie Hauschild, the director of communications and administrative services for the school district, said in an email to NBC.
"We can confirm that the person seen in the surveillance video of the incident that took place at a private home is not a student in SVUSD. Due to the confidentiality that we are required by law to uphold for our students, as well as other minors, SVUSD is unable to share further information regarding the results of the investigation. SVUSD remains steadfast in its commitment to create inclusive, supportive, and safe environments for all students on our campuses."
The TikTok video has generated more than 1.3 million views and over 11,000 comments including some celebrities and social media influencers. Jones, reflecting on the outpouring of positivity said, "One of the last things that I had expected was the amount of support from the community that I would have gotten."
His parents, Lauren and Nathan told NBC they hope their son's story will give more people voices and show "that no one should ever have to go through this alone."
Costa Mesa police arrest suspect in Latina mural vandalism
The mural is well known in the community and spans over 70 feet of a block wall and honors immigrant Latina women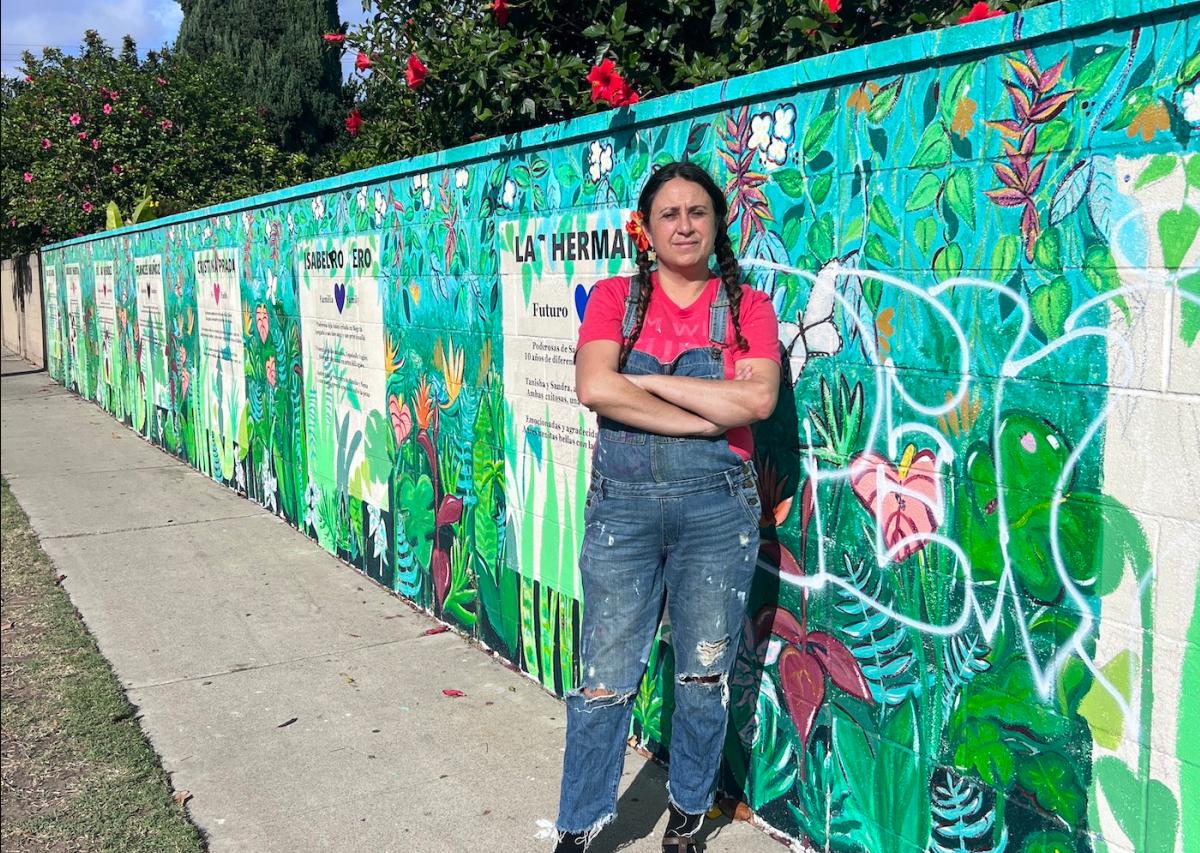 COSTA MESA, Calif. – On Oct. 31, 2022 Costa Mesa Police Department (CMPD) officers were dispatched to the 3000 block of Killybrooke and upon arrival officers found that the Poderosas mural, a local landmark that commemorates Latina heritage, was vandalized with white supremacy language.
The mural is well known in the community and spans over 70 feet of a block wall and honors immigrant Latina women. The mural was created in October 2020 by an all women crew and was led by artist Alicia Rojas.

Individuals in the area observed the suspect vandalizing the mural by spray painting a hate crime message on it. Witnesses reported the crime and also provided video of the incident to CMPD investgators.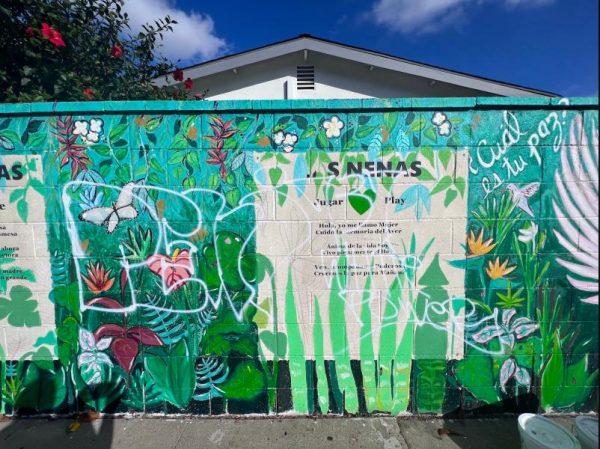 During the investigation, Daniel Alec Hotte, 27, of Dana Point was identified as the vandalism suspect. Shortly thereafter, CMPD Gang Investigators checked numerous locations in Orange County and Riverside County but Hotte could not be located. Investigators then learned Hotte had a pending court date on Monday, Jan. 30, 2023.

On Monday morning, Hotte was located at the Harbor Justice Center and arrested. Hotte was then booked at CMPD Jail on an outstanding warrant, vandalism, and hate crime. CMPD will file the case with the Orange County District Attorney's Office for charges.

"Costa Mesa is a great city known for its inclusivity. We celebrate our diversity and are proud of our various backgrounds," said Mayor John Stephens. "This type of crime flies in the face of what we have achieved as a multi-cultural community. I'm grateful for the witnesses who came forward to help identify him and thankful the police stayed on the case and captured the suspect."

"I represent a community rich in culture," said Councilmember Loren Gameros. "This suspect came from another city into Costa Mesa to commit this crime and hurt the identity of some of our neighbors. That is unacceptable and now he will have to face justice."
"Vandalism crimes like this can often go unsolved," said Police Chief Ron Lawrence. "I commend the quick action of the witnesses to capture evidence of the incident and the great police work of the Costa Mesa Police Department that solved this case."

Anyone who may have been a witness in this incident and has not spoken to CMPD is asked to contact Investigator Eric Molina at 714-754-5694, or Sergeant Matt Selinske at 714-754-5093.