SCOTUS to hear case of anti-LGBTQ web designer in December
The court returns to the issue of whether providers of custom-made goods can refuse service to LGBTQ customers on First Amendment grounds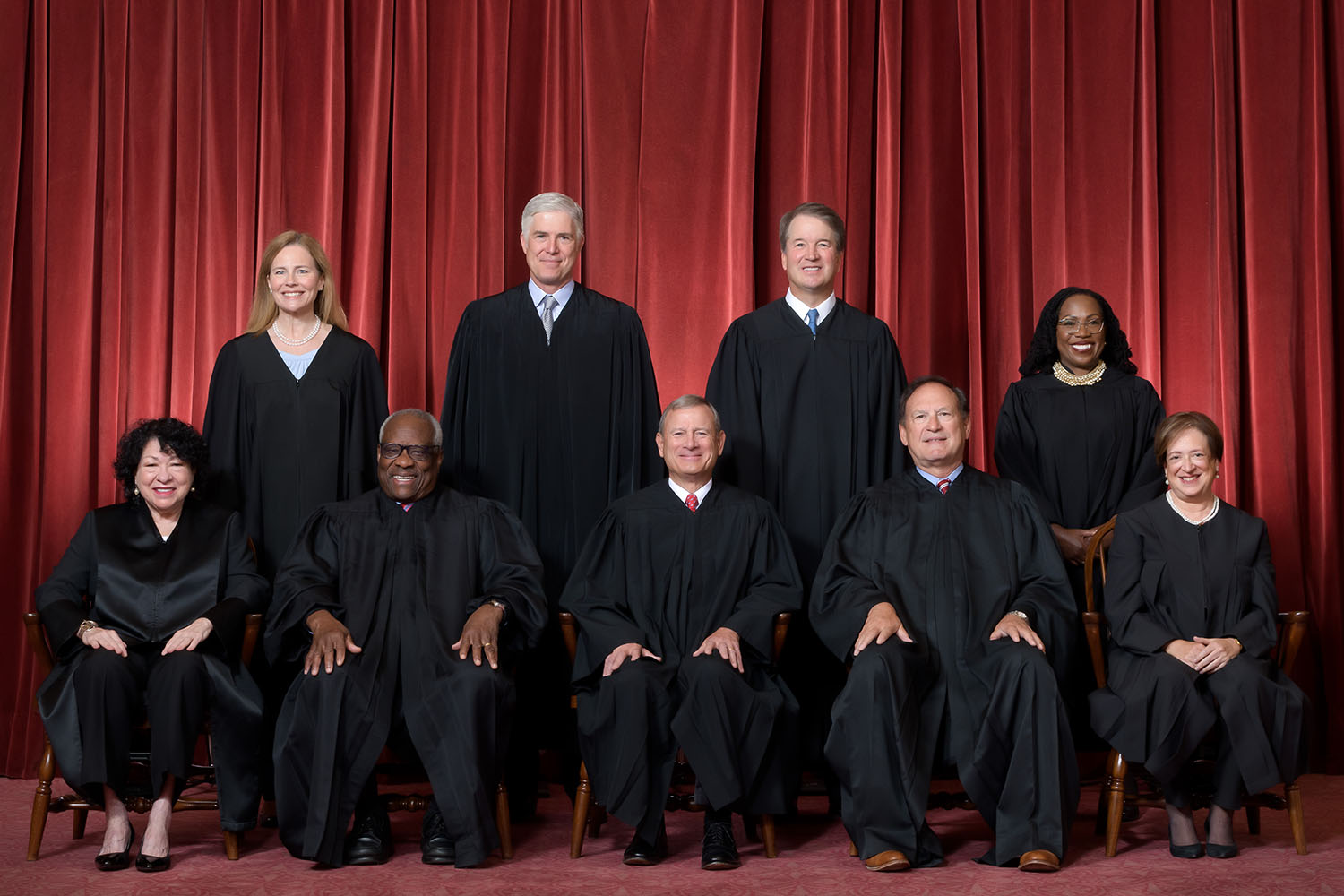 WASHINGTON – The U.S. Supreme Court on Tuesday announced that it has set December 5, 2022 to hear oral arguments in the case of a Lakewood, Colorado based web designer, 303 Creative LLC v. Elenis, who sued to challenge Colorado's anti-discrimination law as she was refusing to work on websites for same-sex couples'.
Last Fall, the Southern Poverty Law Center-listed hate legal group representing Lorie Smith, the Alliance Defending Freedom, had asked the high court on an appeal from the U.S. Court of Appeals for the 10th Circuit to review the case.
Smith, claimed in court filings that the Colorado law violated Smith's freedom of speech and freedom of religious expression, citing that it would force her to design wedding websites for same-sex couples which violated her 'Christian' beliefs.
In its 2-1 ruling, the 10th Circuit panel said Colorado had a compelling interest in protecting the "dignity interests" of members of marginalized groups through its law.
Earlier this year in January the Justices had declined to take up the case, but for the Fall term decided to revisit the earlier decision and agreed to take the case up.
In 303 Creative v. Elenis, the court will return to the issue of whether or not providers of custom-made goods can refuse service to LGBTQ customers on First Amendment grounds.
Jennifer Pizer, acting chief legal officer of Lambda Legal, said in an interview with the Blade, "it's not too much to say an immeasurably huge amount is at stake" for LGBTQ people depending on the outcome of the case.
"This contrived idea that making custom goods, or offering a custom service, somehow tacitly conveys an endorsement of the person — if that were to be accepted, that would be a profound change in the law," Pizer said. "And the stakes are very high because there are no practical, obvious, principled ways to limit that kind of an exception, and if the law isn't clear in this regard, then the people who are at risk of experiencing discrimination have no security, no effective protection by having a non-discrimination laws, because at any moment, as one makes their way through the commercial marketplace, you don't know whether a particular business person is going to refuse to serve you."
With a 6-3 conservative majority on the court that has recently scrapped the super-precedent guaranteeing the right to abortion, supporters of LGBTQ rights may think the outcome of the case is all but lost, especially amid widespread fears same-sex marriage would be next on the chopping block.
Pizer, acknowledging the call to action issued by LGBTQ groups in the aftermath of the Dobbs decision, conceded the current Supreme Court issuing the ruling in this case is "a terrifying prospect," but cautioned the issue isn't so much the makeup of the court but whether or not justices will continue down the path of abolishing case law.
"I think the question that we're facing with respect to all of the cases or at least many of the cases that are in front of the court right now, is whether this court is going to continue on this radical sort of wrecking ball to the edifice of settled law and seemingly a goal of setting up whole new structures of what our basic legal principles are going to be. Are we going to have another term of that?" Pizer said. "And if so, that's terrifying."
Federal Court upholds Washington state ban on conversion therapy
NCLR successfully moved to intervene in the lawsuit on behalf of Equal Rights Washington– the state's largest LGBTQ civil rights organization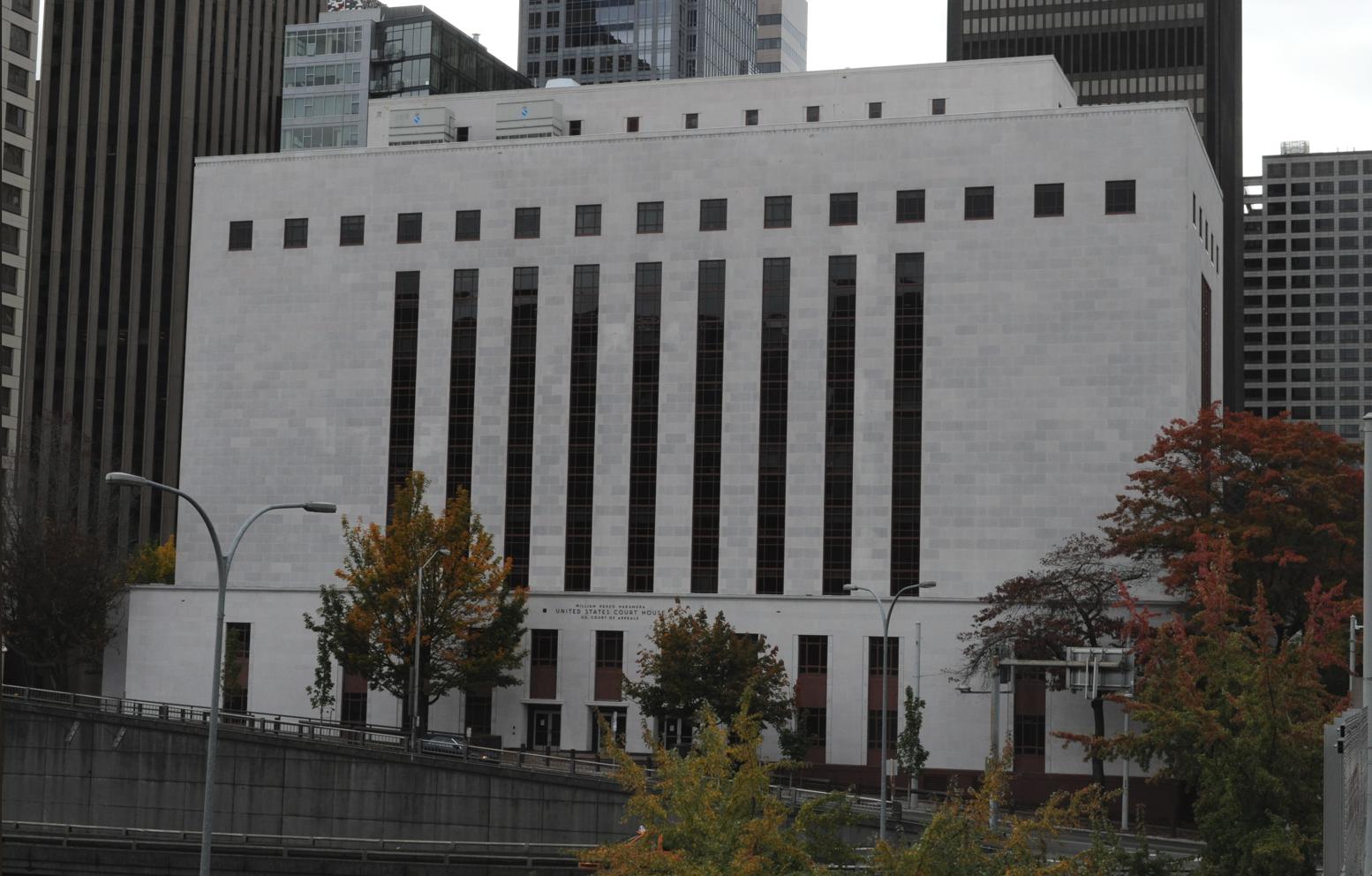 SEATTLE — The United States Court of Appeals for the Ninth Circuit on Monday rejected a therapist's request for the court to reconsider its previous decision upholding the State of Washington's law protecting minors from conversion therapy by licensed health professionals.
Conversion therapy is a dangerous and discredited practice that attempts to change a minor's sexual orientation or gender identity.
Washington prohibited licensed mental health professionals from subjecting minors to conversion therapy in 2018, as more than 20 other states have also done.
Last September, the ninth circuit wrote:  "In relying on the body of evidence before it as well as the medical recommendations of expert organizations, the Washington Legislature rationally acted by amending its regulatory scheme for licensed health care providers to add 'performing conversion therapy on a patient under age eighteen' to the list of unprofessional conduct for the health professions."
"The Ninth Circuit has affirmed that states can require licensed mental health providers to comply with ethical and professional standards prohibiting the use of unnecessary, ineffective, and harmful treatments on their minor patients," said Shannon Minter NCLR Legal Director. "These are common sense protections that unfortunately are necessary to prevent unethical therapists from defrauding parents and causing severe harm to LGBTQ youth. Every major medical and mental health organization in the country supports these laws, which are supported by decades of research and clear standards of care."
"We applaud the Ninth Circuit for permitting states to protect survivors like myself from the unethical practice of so-called 'conversion therapy," which has wreaked havoc on thousands of LGBTQ youth and their families," said Mathew Shurka, a "conversion therapy" survivor and co-founder of Born Perfect. 
In 2018, Washington passed a law prohibiting state-licensed therapists from engaging in conversion therapy with a patient under 18 years old. Every leading medical and mental health organization in the country has warned that these practices do not work and put young people at risk of serious harm, including depression, substance abuse, and suicide. Twenty-five states and over 100 localities have laws or administrative policies protecting youth from these practices or preventing the expenditure of state funds on conversion therapy.
In 2021, an anti-LGBTQ legal group filed a federal lawsuit challenging the new law on behalf of Brian Tingley, a "therapist" and advocate of "conversion therapy".
Tingley, who is represented by the Scottsdale, Arizona-based anti-LGBTQ Alliance Defending Freedom, (ADF), identifies himself as a "Christian licensed marriage and family therapist"  and alleges in the court filings that the provided definition of "conversion therapy" is "vague, content-biased, and biased against one perspective or point of view."
 The National Center for Lesbian Rights (NCLR) successfully moved to intervene in the lawsuit on behalf of Equal Rights Washington (ERW) – the state's largest LGBTQ civil rights organization and a primary supporter of the law during the legislative process. ERW and the State of Washington urged the court to uphold the law in light of the overwhelming consensus of medical and mental health professionals that conversion therapy poses a serious risk to the health and well-being of Washington's youth. In August 2021, the federal district court for the Western District of Washington upheld the law and rejected Tingley's challenge.
In September 2022, a three-judge panel of the Ninth Circuit affirmed the district court's decision, ruling that state laws protecting minors from conversion therapy by licensed health professionals are constitutional. Tingley then asked the full Ninth Circuit to order the September decision to be reconsidered by a larger panel of Ninth Circuit judges. Today, the court rejected that request. 
The court's order means that the September 2022 panel decision upholding the Washington law will be the Ninth Circuit's final decision in the case.