2nd Federal Judge dismisses a suit re: Florida 'Don't Say Gay' law
ORLANDO – U.S. District Judge Wendy Berger dismissed a challenge to Florida's notorious 'Parental Rights in Education law, HB 1557' that went into effect this past July 1, 2022. The preliminary injunction sought by clients of Lambda Legal, the Southern Poverty Law Center (SPLC), Southern Legal Counsel (SLC) and outside counsel Baker McKenzie would have prevented school districts from implementing the law while the law is challenged in court. 
"The court's decision is wrong on the law and disrespectful to LGBTQ+ families and students. HB 1557 suppresses wholesale the speech and identities of LGBTQ+ students and their families," said Kell Olson, Staff Attorney at Lambda Legal. "It sends a message of shame and stigma that has no place in schools and puts LGBTQ+ students and families at risk. The students and families at the heart of this case have experienced more bullying in the months since the law went into effect than ever before in their lives, but the court dismissed their experiences of bullying as 'a fact of life.' The court's decision defies decades of precedent establishing schools' constitutional obligations to protect student speech, and to protect students from targeted bullying and harassment based on who they are." 
This is the second suit brought to block the law's implementation. U.S. District Court Judge Allen Cothrel Winsor dismissed a lawsuit challenging the law earlier this month on the grounds that the plaintiffs lacked legal standing to challenge the law. 
That suit dismissed by Winsor alleged, in part, that the law violated First Amendment and due-process rights. It reads, "Classroom instruction by school personnel or third parties on sexual orientation or gender identity may not occur in kindergarten through grade 3 or in a manner that is not age-appropriate or developmentally appropriate for students in accordance with state standards."
"Our plaintiffs, and other LGBTQ+ students and families throughout Florida, have experienced real harms caused by this law, which were not acknowledged by the Court," said Simone Chriss, Director of Transgender Rights Initiative at Southern Legal Counsel. "This fight is not over – it has just begun. Florida's LGBTQ+ students and families deserve better, and we will press forward to protect their rights."
"The court's order ignores the real harm this unconstitutional law causes to our plaintiffs, and LGBTQ+ students and families across Florida, every day that it remains in effect," said Scott McCoy, Interim Deputy Legal Director at the Southern Poverty Law Center. "The callous disregard towards increased bullying based on gender identity and the removal of anti-bullying guidance shows exactly why we must keep fighting."
"We very much look forward to continuing the fight against this unjust and dangerous law," said Angela Vigil, Partner and Executive Director of Pro Bono Practice at Baker McKenzie LLP. "We plan to show the court and the state the harm caused to children and families by this law is destructive in so many ways for education, community, families and, most importantly, children."  
Judges Berger and Winsor were both nominated to the federal bench by then-President Trump and were endorsed by the right wing Federalist society.
Federal Court upholds Washington state ban on conversion therapy
NCLR successfully moved to intervene in the lawsuit on behalf of Equal Rights Washington– the state's largest LGBTQ civil rights organization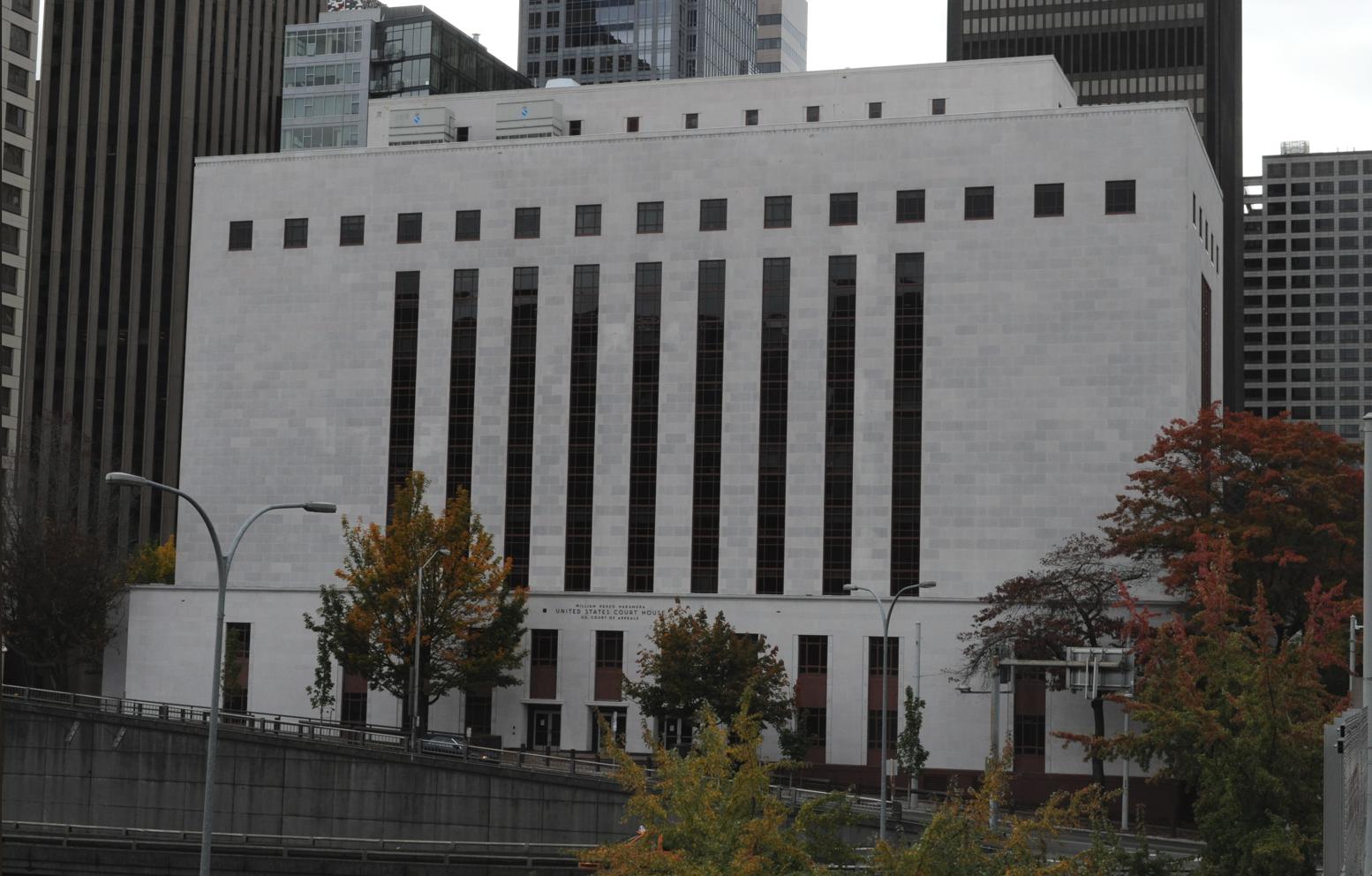 SEATTLE — The United States Court of Appeals for the Ninth Circuit on Monday rejected a therapist's request for the court to reconsider its previous decision upholding the State of Washington's law protecting minors from conversion therapy by licensed health professionals.
Conversion therapy is a dangerous and discredited practice that attempts to change a minor's sexual orientation or gender identity.
Washington prohibited licensed mental health professionals from subjecting minors to conversion therapy in 2018, as more than 20 other states have also done.
Last September, the ninth circuit wrote:  "In relying on the body of evidence before it as well as the medical recommendations of expert organizations, the Washington Legislature rationally acted by amending its regulatory scheme for licensed health care providers to add 'performing conversion therapy on a patient under age eighteen' to the list of unprofessional conduct for the health professions."
"The Ninth Circuit has affirmed that states can require licensed mental health providers to comply with ethical and professional standards prohibiting the use of unnecessary, ineffective, and harmful treatments on their minor patients," said Shannon Minter NCLR Legal Director. "These are common sense protections that unfortunately are necessary to prevent unethical therapists from defrauding parents and causing severe harm to LGBTQ youth. Every major medical and mental health organization in the country supports these laws, which are supported by decades of research and clear standards of care."
"We applaud the Ninth Circuit for permitting states to protect survivors like myself from the unethical practice of so-called 'conversion therapy," which has wreaked havoc on thousands of LGBTQ youth and their families," said Mathew Shurka, a "conversion therapy" survivor and co-founder of Born Perfect. 
In 2018, Washington passed a law prohibiting state-licensed therapists from engaging in conversion therapy with a patient under 18 years old. Every leading medical and mental health organization in the country has warned that these practices do not work and put young people at risk of serious harm, including depression, substance abuse, and suicide. Twenty-five states and over 100 localities have laws or administrative policies protecting youth from these practices or preventing the expenditure of state funds on conversion therapy.
In 2021, an anti-LGBTQ legal group filed a federal lawsuit challenging the new law on behalf of Brian Tingley, a "therapist" and advocate of "conversion therapy".
Tingley, who is represented by the Scottsdale, Arizona-based anti-LGBTQ Alliance Defending Freedom, (ADF), identifies himself as a "Christian licensed marriage and family therapist"  and alleges in the court filings that the provided definition of "conversion therapy" is "vague, content-biased, and biased against one perspective or point of view."
 The National Center for Lesbian Rights (NCLR) successfully moved to intervene in the lawsuit on behalf of Equal Rights Washington (ERW) – the state's largest LGBTQ civil rights organization and a primary supporter of the law during the legislative process. ERW and the State of Washington urged the court to uphold the law in light of the overwhelming consensus of medical and mental health professionals that conversion therapy poses a serious risk to the health and well-being of Washington's youth. In August 2021, the federal district court for the Western District of Washington upheld the law and rejected Tingley's challenge.
In September 2022, a three-judge panel of the Ninth Circuit affirmed the district court's decision, ruling that state laws protecting minors from conversion therapy by licensed health professionals are constitutional. Tingley then asked the full Ninth Circuit to order the September decision to be reconsidered by a larger panel of Ninth Circuit judges. Today, the court rejected that request. 
The court's order means that the September 2022 panel decision upholding the Washington law will be the Ninth Circuit's final decision in the case.