Gay teens jump from bridge labeling it "Happy End Decisions"
On the status of queer rights, Armenia ranks third worst at the end of the scale, with only Turkey and Azerbaijan scoring lower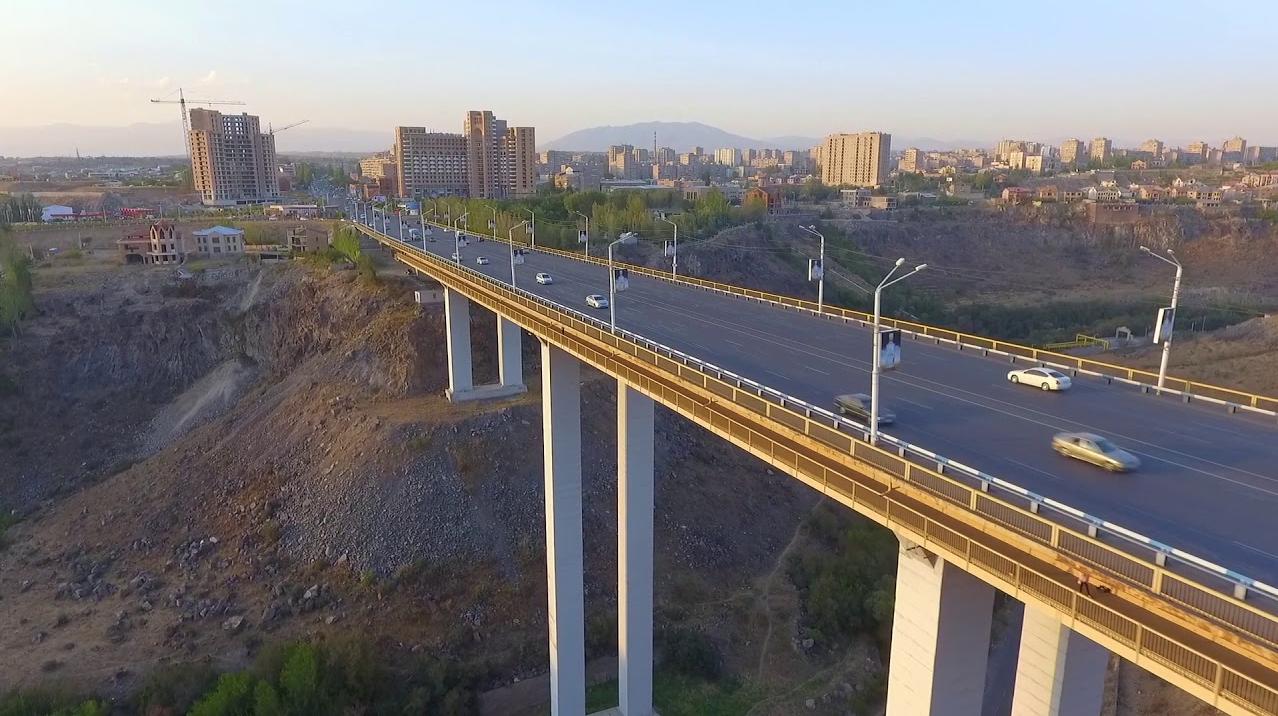 YEREVAN, Armenia – The largest LGBTQ+ non-governmental organization (NGO) · Charitable organization in Armenia announced the tragic death of two young gay Armenian youth who leapt to their deaths from the Davitashen Bridge across the Hrazdan River in the Armenian capital city October 20.
'Pink,' in a statement on their webpage, noted that the two boys had posted a final goodbye mutually under the Instagram handle rayyyyyennnnn which showed a collection of photos of the couple including an intimate moment. The post was labeled [translated] "rayyyyyennnnn- Happy Ending Decisions to share photos and all our joint actions were made by both of us"
The LGBTQ+ group in its statement pointed out: "
We consider it unacceptable to justify the death of people. The young men still had many years of life ahead of them, but because of intolerance towards them, they took such a tragic step. LGBT people are very familiar with the feeling of isolation and misunderstanding of family and society. This tragic incident proves once again that LGBT people in Armenia are not safe and not protected by society or the state.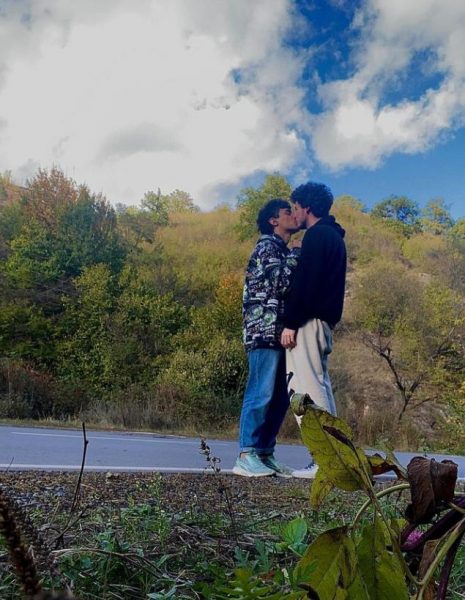 It is extremely important to show compassion, realizing the gravity of what happened. We offer our condolences to the families and friends of young people, and at the same time, sympathizing with their grief, we call on the public to refrain from insults, humiliating expressions, distorting the details of the incident in the form of hateful messages and comments, and spreading hatred."
A spokesperson for the Davtashen Administrative District of Yerevan acknowledged that the suicide jump of the two teens occurred but declined to provide further information saying that the matter was still under investigation.
Open Caucasus Media journalist Ani Avetisyan identified the couple as Arsen, 16, and his 21-year-old partner, Tigran.
In its statement 'Pink' noted: "Unfortunately, it was not surprising to see the public reaction to what had happened. The photos posted by the boys quickly went viral on social media and Telegram channels with hateful and offensive language, mostly continuing to highlight the fact that the boys are gay, which justifies their decision to commit suicide. Many comments even encouraged others to do the same."
Avetisyan reported that the suicide of Tigran and Arsen, has been shrouded in speculation. The reactions to their death have led to questions over the role society and the media plays in deepening the isolation felt by queer people in the country.
A prominent point of contention in the case was the age gap between the couple; Arsen was a minor, while his partner was five years older. Shortly after the news broke, screenshots surfaced allegedly showing Arsen's mother commenting on his Instagram post saying: 'as a minor, you are dead to me' and 'it's better if you die'. The comments were deleted after news emerged of their death, Avetisyan noted.
Mamikon Hovsepyan spoke with Open Caucasus Media telling OCM the media plays a huge role in how cases pertaining to the queer community are received in society. He stressed that only a few media outlets were neutral in their coverage of the case, while others were 'raising the level of hate in the country'.
Hovsepyan also commented that that 16-year-old had experienced psychological abuse and 'probably a different kind of violence' at home. The activist said that the boy did not have anyone with whom to share details of his life and that he didn't receive any emotional support from his mother. His circumstances, Hovsepyan believes, might have pushed them to end their lives.
Despite the work of local queer groups, Armenia still lags behind in terms of queer rights, Avetisyan reported.
According to ILGA-Europe's Rainbow Europe, an annual report on the status of queer rights across Europe, Armenia ranks third worst at the end of the scale, with only Turkey and Azerbaijan scoring lower.
Cloud-based platform seeks to improve health care for LGBTQ+, intersex Indians
Borderless LGBT currently operates in Bengaluru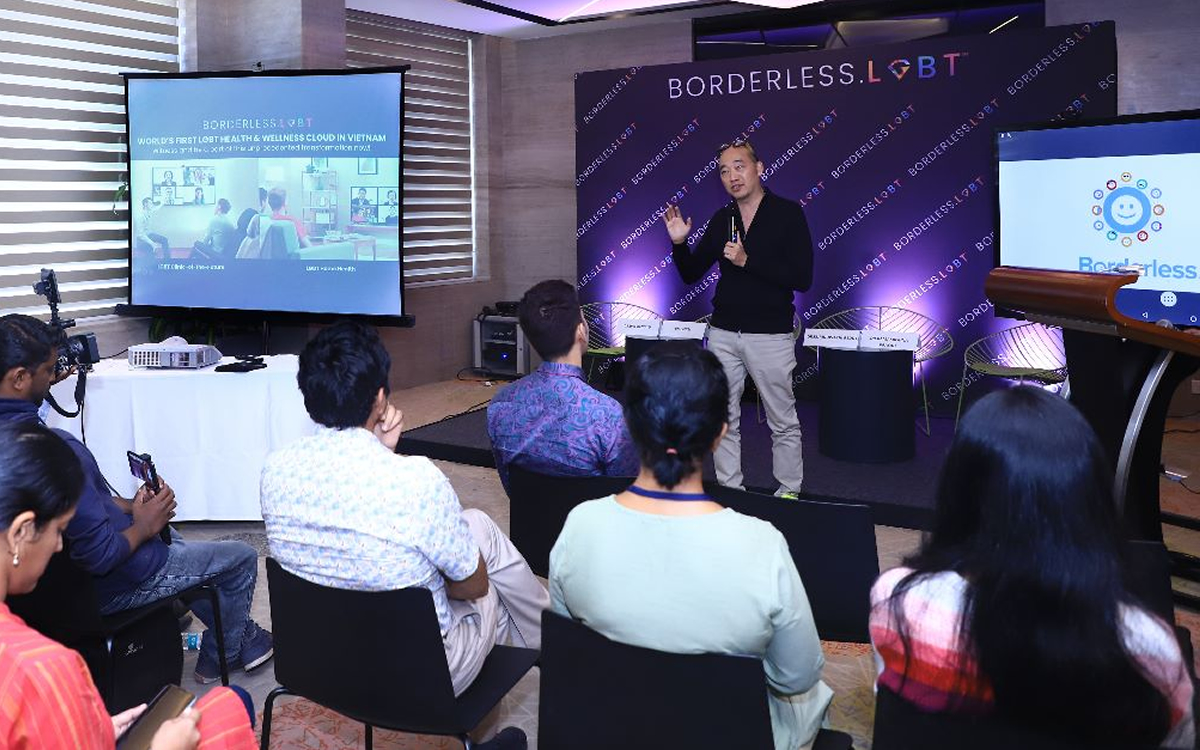 BENGALURU, India — The COVID-19 pandemic wreaked havoc and forced India into a strict lockdown.
The Indian government, through the Union Health Ministry, says upwards of 530,677 people died from COVID-19, and the country administered 2,200,212,178 doses of vaccines. The pandemic, however, exposed the truth about discrimination based on gender identity in the country's healthcare system.
India's Transgender community, in particular, had a difficult time accessing the vaccine. 
The country's LGBTQ+ and intersex community often faces discrimination and stigma in both traditional private and government-run healthcare facilities. To tackle this, Borderless LGBT, the world's first cloud-based health and wellness medical service that specifically focuses on LGBTQ+ and intersex healthcare, has launched a cloud clinic in India.
The cloud-based platform allows global experts to collaborate with local doctors who are interested in LGBTQ+ and intersex medicine to provide care to LGBTQ+ and intersex patients either in the clinic or at home via immersive telemedicine.
Borderless Health Care Group, Borderless LGBT's parent company, provides a wide range of healthcare and wellness solutions to patients globally that includes general health, women's health, men's health, chronic disease management and pet care. But the idea behind Borderless LGBT came from the sense that the LGBTQ+ and intersex community is the most underserved, and there was a need for a platform that provides healthcare and wellness services to the community without any judgment.
"The goal is to democratize LGBT healthcare knowledge and services via the implementation of (an) LGBT clinic-of-the-future and technology-enabled LGBT home health," Lani Santiago, vice president of the Borderless Healthcare Group's Chairman's Office, told the Washington Blade. "We have doctors from the U.S., Europe, Australia, (Southeast) Asia, India, etc."
COVID-19 — and associated lockdowns, loss of employment and loved ones, the sudden overflow of patients and isolation from friends and family — affected mental health in India. This trend, however, is not new for the LGBTQ+ and intersex community.
Community members in a largely conservative Indian society have faced mental health issues all their lives, and researchers around the world have said the LGBTQ+ and intersex people face more mental health issues than heterosexuals. The stigma and prejudice in society have a different impact on the community.
Borderless LGBT in India, among other things, is providing mental health services for the LGBTQ+ and intersex community. The cloud-based platform is also providing health services for HIV, STD, sexual wellness, chronic disease management and family planning for the LGBTQ+ and intersex community in India.
Borderless LGBT is currently providing health care services in Bengaluru, the capital of Karnataka state in southern India. But in an interview with the Blade, Santiago said that the company has planned to roll out the services in other key cities in the country.
Santiago said that the traditional medical services that general hospitals offer do not cater to the specific needs of the LGBTQ+ and intersex community. In addition, the inefficiency and inherent conflict of interest in the traditional medical fraternity will take a long time to serve them.
"Borderless LGBT aims to create a new online-to-offline delivery channel to provide LGBT community unparalleled access to the best-of-class LGBT health and wellness knowledge and services where local doctors interested in LGBT healthcare can have instant access to global experts to support the management of their LGBT patients," said Santiago. "The traditional provision of services is usually dependent on the knowledge and experience of the local doctor which in India, LGBT healthcare is still at its infancy."
A 2021 report from National AIDS Control Organization, a division of India's Health and Family Welfare Ministry, notes 2.4 million people are living with HIV in the country.
Stigma, societal pressure, and shame have pushed gay men underground, and not many of them seek help regarding HIV and other sexually transmitted infections. Borderless LGBT and other innovative healthcare solutions can provide an opportunity for patients from the community to seek medical attention without facing discrimination, shame, or stigma with their privacy intact.
"Borderless LGBT is positioned to support the local doctors with the latest knowledge in LGBT healthcare via a new online-to-offline global 'co-care' model with global experts," said Santiago. "Thus, bringing the best of proximal local care and the best of global matured LGBT healthcare knowledge to the LGBT community."
Vinay Chandran, executive director of Swabhava, an NGO in India that supports the LGBTQ+ and intersex community with health and advocacy, told the Blade that a generation of LGBTQ+ and intersex people who have not benefitted from public health services might hopefully benefit from these cloud-based efforts.
One concern that Chandran has is how people outside of urban areas will access these services. Chandran, however, believes time will tell whether Borderless LGBT's efforts to ensure adequate health care outreach will prove successful.
"LGBT+ people have had personal and historical encounters with healthcare that range from the ignorant to the violent," he said. "It is to the credit of a huge number of activists and legal challenges that the National Medical Commission of India have required a rewriting of curriculum and contemplate disciplinary action for those practising conversion therapy. However, implementation fo such measures will take time. Meanwhile, if the working LGBT+ population can have access to such clinics, I'm sure it will benefit quite a few of them."
Amrita Sarkar of Alliance India, another NGO that works to bolster care for Indians with HIV, echoed Chandran's concerns about lack of access to cloud-based health care outside of urban areas. Sarkar during an interview with the Blade encouraged Borderless LGBT to work with local LGBTQ+ and intersex organizations to raise awareness of these platforms.
Ankush Kumar is a freelance reporter who has covered many stories for Washington and Los Angeles Blades from Iran, India and Singapore. He recently reported for the Daily Beast. He can be reached at [email protected]. He is on Twitter at @mohitkopinion.