Pakistani cinema and television highlights LGBTQ+, intersex issues
Government sought to ban 'Joyland'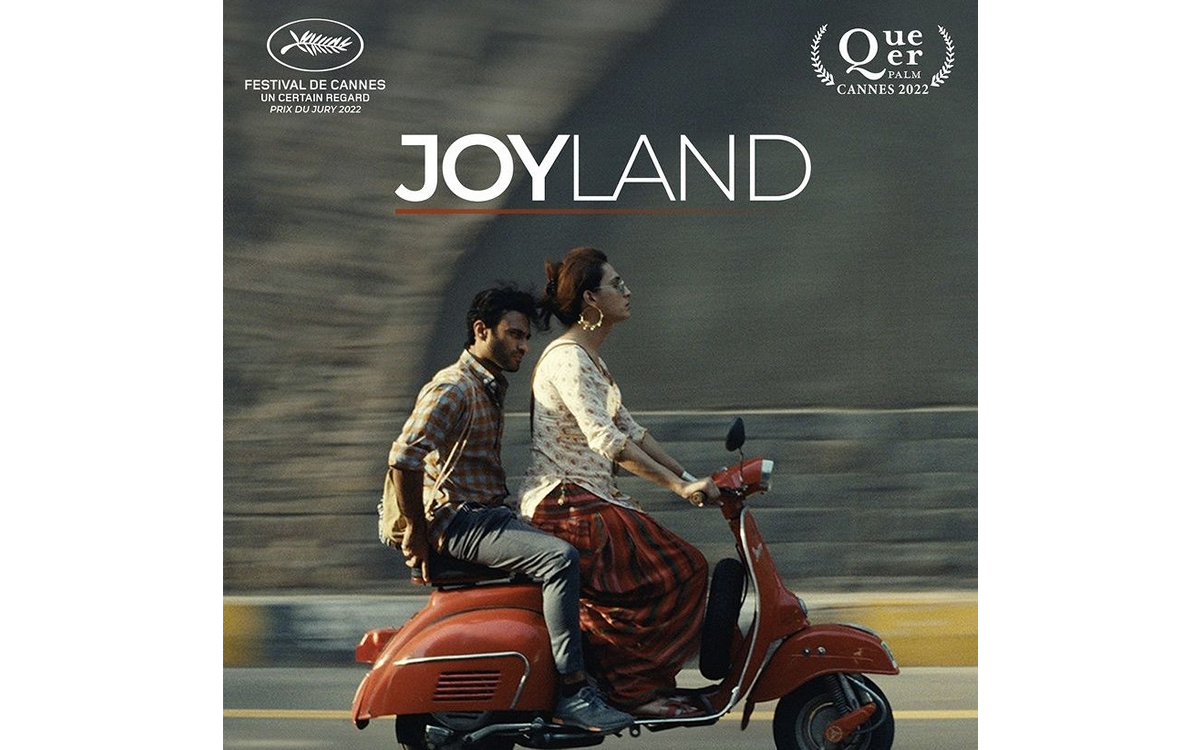 LAHORE, Pakistan — There are several Pakistani movies and television shows that depict the lives of LGBTQ+ and intersex people in society.
Though some media outlets have become more inclusive, the representation of queer people on screen is still too rare. Pakistan has seen a rise in the production of LGBTQ+ and intersex movies and television shows that include dramas, documentaries and web series. Some of them are made in Pakistan, while others are produced abroad. Many of them have been released in Pakistan. The government banned some of them, but others have not only amused audiences but won international awards.
Here is a list of some of them.
'Joyland'
"Joyland" is a Pakistani film that made waves at the Cannes Film Festival.
The film follows the story of a Transgender woman named Biba, who is trying to make a living as a dancer in Lahore. She faces many challenges in her life, including discrimination and violence from those who do not accept her gender identity. She nevertheless persists, despite these difficulties, and ultimately finds love and acceptance from unexpected sources. This heartwarming film highlights the struggles and triumphs of the trans community in Pakistan and is sure to resonate with viewers around the world. "Joyland" is a powerful and timely film that highlights the struggles of Trans people in Pakistan. It is also a celebration of hope and friendship, and an uplifting story about chasing your dreams against all odds.
In a conservative Pakistani family, the youngest son Haider (Ali Junejo) is expected to produce a baby boy with his wife. However, he joins an erotic dance theater and falls for the troupe's director, a Trans woman. This film tells the story of the sexual revolution in Pakistan and their struggle against traditional gender roles and expectations.
"Joyland" is the first Pakistani film on the LGBTQ+ topic that premiered at Cannes Film Festival and received an overwhelming response. It won the prestigious Cannes "Queer Palm" award during its world premiere. The government had tried to ban the film, but it opened in the country last month.
In the conservative, Muslim-dominated country of Pakistan, homosexuality is a taboo topic. However, there is a thriving LGBTQ+ and intersex community in Pakistan that is forced to live in secrecy. The documentary "Poshida: Hidden LGBT Pakistan" shines a light on this hidden community.
It follows the lives of several LGBTQ+ and intersex Pakistanis, who bravely share their stories. The documentary was released in 2015 in Pakistan and in the U.K. by director Faizan Fiaz. It was the first kind of movie on the "LGBTQ" topic. The film was screened at film festivals in Barcelona, Spain, and in the U.S. The word "poshida" means "hidden" in Urdu. The film is particularly timely given the current global discussion around LGBTQ+ and intersex rights. It examines the legacy of colonialism, class structures and the impact of the U.S. government's gay rights advocacy in Pakistan. 
The documentary is about a serial killer from Lahore who kills Trans people, women and gay men for entertainment purposes. Human rights abuses of Trans men and women are also explored in the documentary.
'Churails'
Pakistani cinema has come a long way in recent years, tackling several taboo subjects and exploring new genres and stories. One of the most groundbreaking Pakistani films of recent years is "Churails."
The film is the first Pakistani queer web series that revolves around four women. It is the first time that a lesbian relationship in any Pakistani film or web series is portrayed.
This film features a Trans woman Baby Doll (Zara Khan), lesbian lovers Babli (Sameena Nazir) and Pinky (Bakhtawar Mazhar) and a gay husband. Four women who were students — one was a wedding planner, the third one was convicted of a crime and the fourth woman was a socialite set up a secret detective agency in Karachi. The aim was to launch a detective service for those women who were cheated by their husbands.
A web series set in Karachi challenges the status quo and subverts the conventional narrative. The critically acclaimed web series has opened up a debate about Pakistan's patriarchal society. The show doesn't shy away from tough questions: Veils, deception and secrets. "Churails" is the story of four self-made women who come together to break certain stereotypes and challenge societal hypocrisy.
"Churails" is the first Pakistani drama web series which was released in 2020 by ZEE5, an Indian on-demand video platform. The web series is directed and produced by Asim Abbasi. The film was not allowed to screen in Pakistani cinema or channels. The movie was only available on ZEE5. however, at the time of releasing the film the state bank of Pakistan ordered all the banks to block Pakistani consumers to purchase subscriptions to ZEE5.
"Churails" won the "OTT Platform Show of the Year" at the British Asian Media Awards in February 2021. "Churails" is a feminist film in every sense of the word.
Cloud-based platform seeks to improve health care for LGBTQ+, intersex Indians
Borderless LGBT currently operates in Bengaluru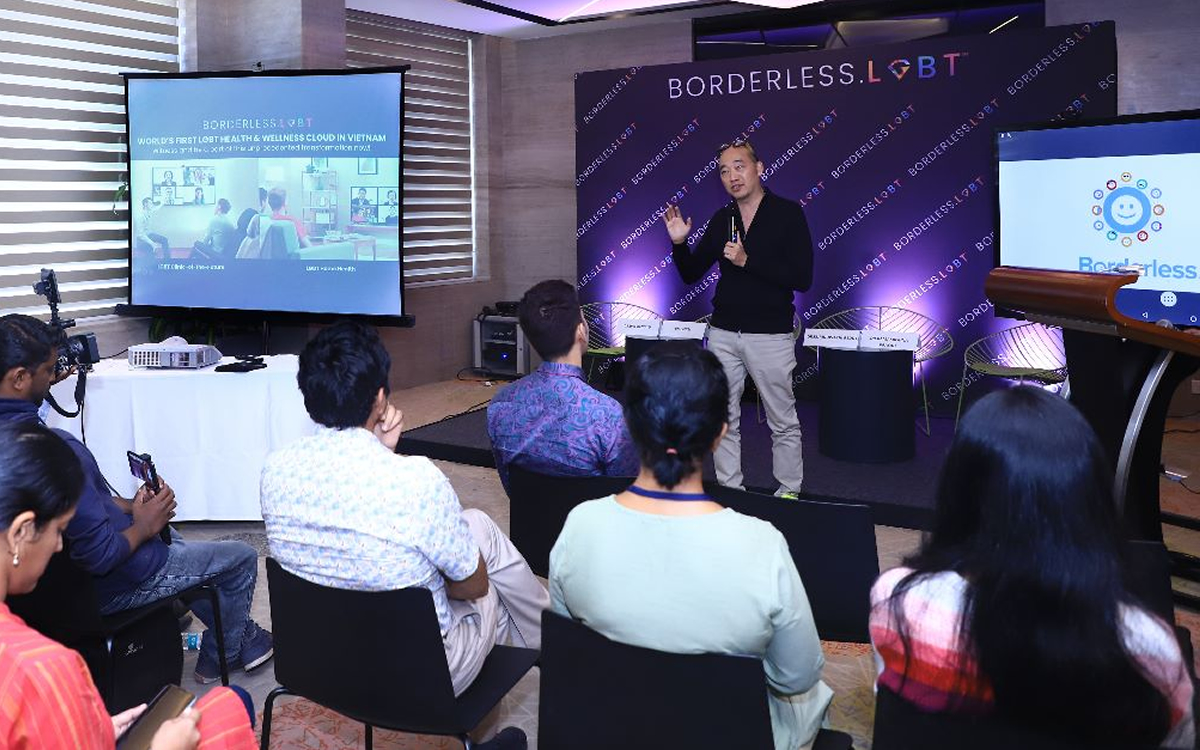 BENGALURU, India — The COVID-19 pandemic wreaked havoc and forced India into a strict lockdown.
The Indian government, through the Union Health Ministry, says upwards of 530,677 people died from COVID-19, and the country administered 2,200,212,178 doses of vaccines. The pandemic, however, exposed the truth about discrimination based on gender identity in the country's healthcare system.
India's Transgender community, in particular, had a difficult time accessing the vaccine. 
The country's LGBTQ+ and intersex community often faces discrimination and stigma in both traditional private and government-run healthcare facilities. To tackle this, Borderless LGBT, the world's first cloud-based health and wellness medical service that specifically focuses on LGBTQ+ and intersex healthcare, has launched a cloud clinic in India.
The cloud-based platform allows global experts to collaborate with local doctors who are interested in LGBTQ+ and intersex medicine to provide care to LGBTQ+ and intersex patients either in the clinic or at home via immersive telemedicine.
Borderless Health Care Group, Borderless LGBT's parent company, provides a wide range of healthcare and wellness solutions to patients globally that includes general health, women's health, men's health, chronic disease management and pet care. But the idea behind Borderless LGBT came from the sense that the LGBTQ+ and intersex community is the most underserved, and there was a need for a platform that provides healthcare and wellness services to the community without any judgment.
"The goal is to democratize LGBT healthcare knowledge and services via the implementation of (an) LGBT clinic-of-the-future and technology-enabled LGBT home health," Lani Santiago, vice president of the Borderless Healthcare Group's Chairman's Office, told the Washington Blade. "We have doctors from the U.S., Europe, Australia, (Southeast) Asia, India, etc."
COVID-19 — and associated lockdowns, loss of employment and loved ones, the sudden overflow of patients and isolation from friends and family — affected mental health in India. This trend, however, is not new for the LGBTQ+ and intersex community.
Community members in a largely conservative Indian society have faced mental health issues all their lives, and researchers around the world have said the LGBTQ+ and intersex people face more mental health issues than heterosexuals. The stigma and prejudice in society have a different impact on the community.
Borderless LGBT in India, among other things, is providing mental health services for the LGBTQ+ and intersex community. The cloud-based platform is also providing health services for HIV, STD, sexual wellness, chronic disease management and family planning for the LGBTQ+ and intersex community in India.
Borderless LGBT is currently providing health care services in Bengaluru, the capital of Karnataka state in southern India. But in an interview with the Blade, Santiago said that the company has planned to roll out the services in other key cities in the country.
Santiago said that the traditional medical services that general hospitals offer do not cater to the specific needs of the LGBTQ+ and intersex community. In addition, the inefficiency and inherent conflict of interest in the traditional medical fraternity will take a long time to serve them.
"Borderless LGBT aims to create a new online-to-offline delivery channel to provide LGBT community unparalleled access to the best-of-class LGBT health and wellness knowledge and services where local doctors interested in LGBT healthcare can have instant access to global experts to support the management of their LGBT patients," said Santiago. "The traditional provision of services is usually dependent on the knowledge and experience of the local doctor which in India, LGBT healthcare is still at its infancy."
A 2021 report from National AIDS Control Organization, a division of India's Health and Family Welfare Ministry, notes 2.4 million people are living with HIV in the country.
Stigma, societal pressure, and shame have pushed gay men underground, and not many of them seek help regarding HIV and other sexually transmitted infections. Borderless LGBT and other innovative healthcare solutions can provide an opportunity for patients from the community to seek medical attention without facing discrimination, shame, or stigma with their privacy intact.
"Borderless LGBT is positioned to support the local doctors with the latest knowledge in LGBT healthcare via a new online-to-offline global 'co-care' model with global experts," said Santiago. "Thus, bringing the best of proximal local care and the best of global matured LGBT healthcare knowledge to the LGBT community."
Vinay Chandran, executive director of Swabhava, an NGO in India that supports the LGBTQ+ and intersex community with health and advocacy, told the Blade that a generation of LGBTQ+ and intersex people who have not benefitted from public health services might hopefully benefit from these cloud-based efforts.
One concern that Chandran has is how people outside of urban areas will access these services. Chandran, however, believes time will tell whether Borderless LGBT's efforts to ensure adequate health care outreach will prove successful.
"LGBT+ people have had personal and historical encounters with healthcare that range from the ignorant to the violent," he said. "It is to the credit of a huge number of activists and legal challenges that the National Medical Commission of India have required a rewriting of curriculum and contemplate disciplinary action for those practising conversion therapy. However, implementation fo such measures will take time. Meanwhile, if the working LGBT+ population can have access to such clinics, I'm sure it will benefit quite a few of them."
Amrita Sarkar of Alliance India, another NGO that works to bolster care for Indians with HIV, echoed Chandran's concerns about lack of access to cloud-based health care outside of urban areas. Sarkar during an interview with the Blade encouraged Borderless LGBT to work with local LGBTQ+ and intersex organizations to raise awareness of these platforms.
Ankush Kumar is a freelance reporter who has covered many stories for Washington and Los Angeles Blades from Iran, India and Singapore. He recently reported for the Daily Beast. He can be reached at [email protected]. He is on Twitter at @mohitkopinion.