Pakistan's LGBTQ & intersex communities forge ahead
"Practicing construction of systems of protection for LGBTQ+ allied people requires a culturally sensitive & community-informed approach"
KARACHI – Pakistan is a country that is notorious for its human rights violations, and the LGBTQ and intersex community is one of the most vulnerable groups in the country. Despite the challenges, the community is fighting for their rights and slowly making progress.
Since homosexuality is illegal in Pakistan, the LGBTQ and intersex community is often forced into hiding. This makes it difficult to estimate the size of the community, but it is thought that there are tens of thousands of LGBTQ and intersex people living in Pakistan. Many of them live in wealthy areas of Karachi, the country's largest city, without fear, as do community members in similar parts of Pakistan.
The community, however, continues to face many challenges in Pakistan. They experience discrimination and violence both from individuals and the government.
In 2018, for example, the Pakistani government passed a law under Section 377 of the country's colonial-era penal code that made same-sex marriage punishable by up to 10 years in prison. Homosexuality remains criminalized in Pakistan.
In addition to the criminalization of LGBTQ and intersex Pakistanis, the community also continues to face discrimination and violence that family members often perpetuate.
Many LGBTQ and intersex people face verbal, emotional and even physical abuse from their families due to societal and religious pressures. This can lead to them dropping out of school or foregoing higher education altogether.
Discrimination in the workplace and education system forces many LGBTQ and intersex Pakistanis to remain in the closet, and those who are out often cannot find work or continue their education. Access to health care — including testing and treatment for sexually transmitted diseases and infection — is an ongoing challenge.
A law that permits transgender people to legally change the gender on their national ID cards and other official documents, allows them to vote and bans discrimination based on gender identity in employment, health care, education and on public transportation took effect last year. Pakistan's Supreme Court in 2009 ruled in favor of recognizing trans people as a third gender on identity cards. Discrimination against trans Pakistanis remains pervasive in spite of these advances.
Pakistan's LGBTQ and intersex rights organizations fight for change
Some of the country's LGBTQ and intersex advocacy groups organizations are based in Lahore, but most of them are in Karachi.
Pakistan's first gay rights organization was founded in Lahore in 1994. There are now more than 20 groups that are working to spread awareness and understanding about the LGBTQ and intersex community.
O, also known as O Collective, was founded in Lahore in March 2009 by activists dedicated to the protection of the rights of sexual minorities, specifically LGBTQ and intersex people. They are committed to the education and support of queer communities, sexual minorities, and their families and friends. O provides a safe space for the community to meet and discuss issues such as sexual health and legal rights.
The Naz Health Alliance is a public health NGO that works with the government and other stakeholders to provide technical assistance to public health programs, conduct research, provide capacity building, advocate for policy changes and social inclusion, and create awareness regarding the sexual health and human rights of MSM (men who have sex with men) and transgender communities.
The group also works towards building a healthy and inclusive society by addressing social exclusion faced by the MSM and transgender community. Qasim Iqbal founded the Naz Health Alliance in 2011.
Uzma Yaqood founded the Forum for Dignity Initiatives in 2013.
FDI is a research and advocacy organization that aims to improve the lives of sexual and gender minorities in Pakistan through education, health and other social services that are sensitive to their respective identities. The organization works to ensure women, young people and trans individuals are able to live their lives without fear.
Jannat Ali — who describes herself as an "artivist" — is the executive director of Track T, a trans rights organization that is based in Lahore.
Her organization in 2018 organized Pakistan's first-ever trans Pride parade that nearly 500 people attended. The country's first-ever Pride parade — which violence marred — took place in Karachi the year before.
Ali in March 2021 launched a program with episodes on Instagram and YouTube. She is the first openly trans person to host her own show in Pakistan.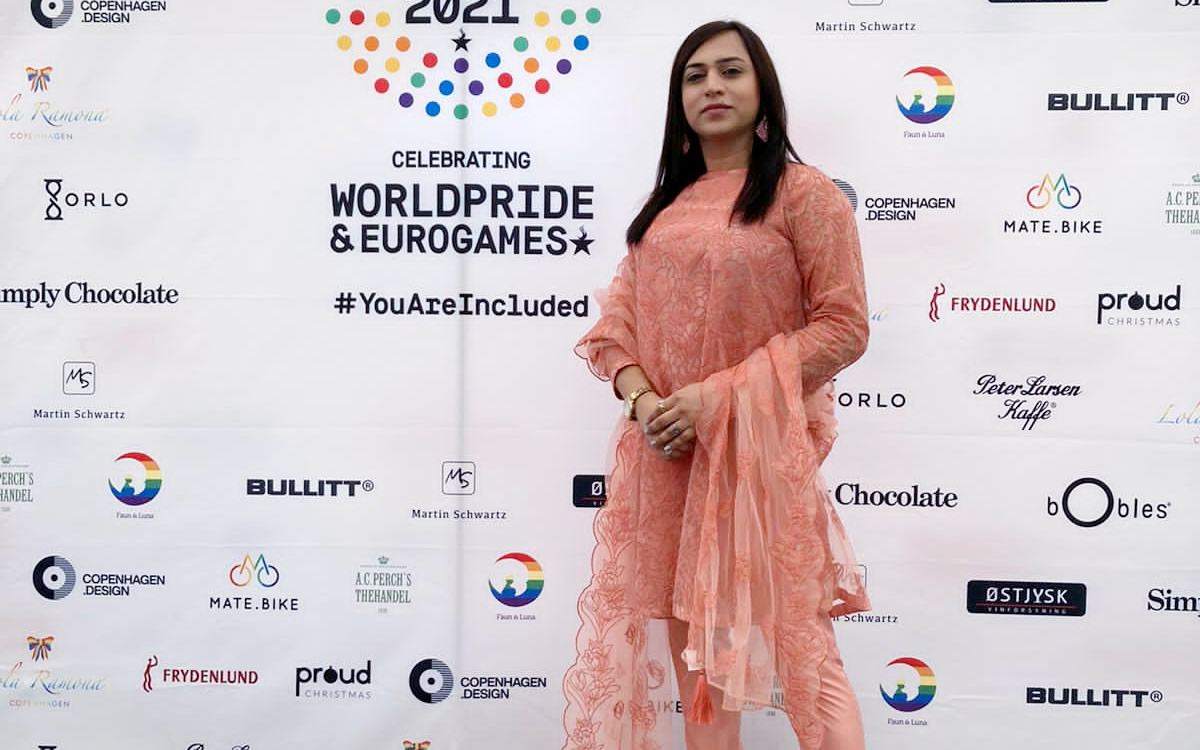 Hussain Zaidi is a recent Swarthmore College graduate who has worked tirelessly to ensure trans people can access public health care in Pakistan. Zaidi spoke with the Washington Blade about how Pakistani's view LGBTQ and intersex communities and what can be done to ensure their safety.
"LGBTQ+ communities are typically seen as communities adopting a Western framework for sexuality that is incongruent with the cultural norms within Pakistan," said Zaidi. "There is an indigenous culture in Pakistan where queerness and trans bodies can thrive, but our conception of this cultural praxis and way removed from global narratives of LGBTQ+ freedom and self-autonomy."
Zaidi added "labels for the LGBTQ+ community are considered illegitimate and propaganda arguing that Pakistani individuals on the queer/trans spectrum are coopting identities oriented towards Western frameworks and lenses."
"Even within communities that would be considered LGBTQ+, we see people rejecting the LGBTQ+ framework and instead arguing for the acceptance of local, indigenous praxis of transness and queerness," added Zaidi. "So overall the social landscape of LGBTQ+ rights is complex and intersectional, with the perception of the label differing based on what class, status, educational level and background the Pakistani acting as the perceiver comes from."
Zaidi said safety for LGBTQ and intersex Pakistanis "starts first by doing the work to understand how communities in Pakistan want to represent themselves in broader Pakistani culture."
"Practicing the construction of systems of protection for LGBTQ+ allied people requires a culturally sensitive and community-informed approach," said Zaidi. "Often foreign organizations providing aid and support expect programming to revolve around terminologies and ideas that are globally accessible and originated from/digestible by the West. Due to this, the important work of understanding how to support existing communities in establishing and advocating for their identities and rights goes ignored or under-prioritized."
"By understanding what existing communities want, a community-informed strategy to safely advocate for LGBTQ+ aligned people can be implemented that also doesn't put the community itself at risk in any way," added Zaidi. "There are not many organizations doing work of this nature, due to the level of public censorship and policing that is arranged by dissenting opponents to the LGBTQ+ framework. By guaranteeing basic systems of protection and safety, we can expect the number of people and organizations committed to supporting variant sexual and gender identities to increase."
U.S., German embassies support LGBTQ, intersex activists
The U.S. Embassy in Pakistan works to raise awareness and understanding of LGBTQ and intersex issues and people in the country.
It organizes community and educational events to build connections and support among LGBTQ and intersex Pakistanis and works to fight discrimination and oppression based on sexual orientation or gender identity. The embassy, which is located in Islamabad, the Pakistani capital, in 2011 hosted an LGBTQ and intersex event.
"Mission Pakistan works to strengthen and support the LGBTQI+ community," tweeted the embassy on May 17, which is the International Day Against Homophobia, Biphobia and Transphobia. "We strive every day to ensure the human rights of the LGBTQI+ community are respected and protected from oppression. We continue to press for full equality."
Mission Pakistan works to strengthen and support the LGBTQI+ community. We strive every day to ensure the human rights of the LGBTQI+ community are respected and protected from oppression. We continue to press for full equality. pic.twitter.com/MvbIt0J4xI

— U.S. Embassy Islamabad (@usembislamabad) May 17, 2022
The German Embassy in Karachi in 2021 also hosted an event for queer Pakistanis.
Cloud-based platform seeks to improve health care for LGBTQ+, intersex Indians
Borderless LGBT currently operates in Bengaluru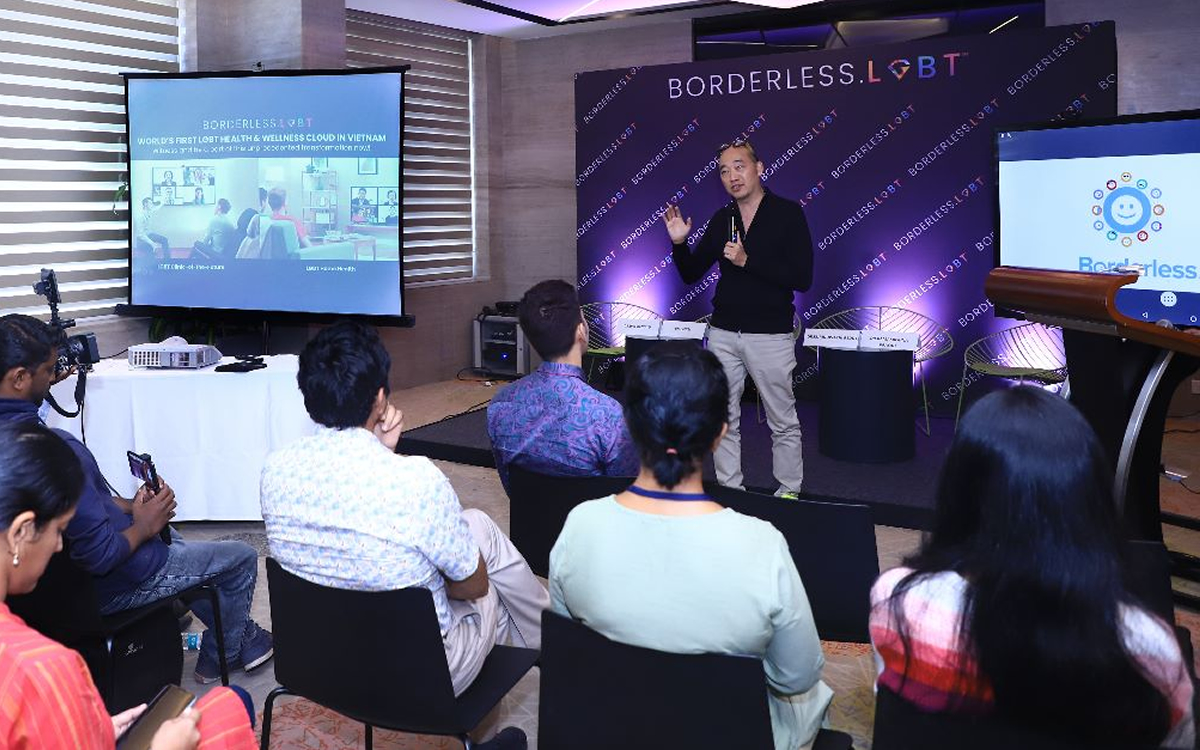 BENGALURU, India — The COVID-19 pandemic wreaked havoc and forced India into a strict lockdown.
The Indian government, through the Union Health Ministry, says upwards of 530,677 people died from COVID-19, and the country administered 2,200,212,178 doses of vaccines. The pandemic, however, exposed the truth about discrimination based on gender identity in the country's healthcare system.
India's Transgender community, in particular, had a difficult time accessing the vaccine. 
The country's LGBTQ+ and intersex community often faces discrimination and stigma in both traditional private and government-run healthcare facilities. To tackle this, Borderless LGBT, the world's first cloud-based health and wellness medical service that specifically focuses on LGBTQ+ and intersex healthcare, has launched a cloud clinic in India.
The cloud-based platform allows global experts to collaborate with local doctors who are interested in LGBTQ+ and intersex medicine to provide care to LGBTQ+ and intersex patients either in the clinic or at home via immersive telemedicine.
Borderless Health Care Group, Borderless LGBT's parent company, provides a wide range of healthcare and wellness solutions to patients globally that includes general health, women's health, men's health, chronic disease management and pet care. But the idea behind Borderless LGBT came from the sense that the LGBTQ+ and intersex community is the most underserved, and there was a need for a platform that provides healthcare and wellness services to the community without any judgment.
"The goal is to democratize LGBT healthcare knowledge and services via the implementation of (an) LGBT clinic-of-the-future and technology-enabled LGBT home health," Lani Santiago, vice president of the Borderless Healthcare Group's Chairman's Office, told the Washington Blade. "We have doctors from the U.S., Europe, Australia, (Southeast) Asia, India, etc."
COVID-19 — and associated lockdowns, loss of employment and loved ones, the sudden overflow of patients and isolation from friends and family — affected mental health in India. This trend, however, is not new for the LGBTQ+ and intersex community.
Community members in a largely conservative Indian society have faced mental health issues all their lives, and researchers around the world have said the LGBTQ+ and intersex people face more mental health issues than heterosexuals. The stigma and prejudice in society have a different impact on the community.
Borderless LGBT in India, among other things, is providing mental health services for the LGBTQ+ and intersex community. The cloud-based platform is also providing health services for HIV, STD, sexual wellness, chronic disease management and family planning for the LGBTQ+ and intersex community in India.
Borderless LGBT is currently providing health care services in Bengaluru, the capital of Karnataka state in southern India. But in an interview with the Blade, Santiago said that the company has planned to roll out the services in other key cities in the country.
Santiago said that the traditional medical services that general hospitals offer do not cater to the specific needs of the LGBTQ+ and intersex community. In addition, the inefficiency and inherent conflict of interest in the traditional medical fraternity will take a long time to serve them.
"Borderless LGBT aims to create a new online-to-offline delivery channel to provide LGBT community unparalleled access to the best-of-class LGBT health and wellness knowledge and services where local doctors interested in LGBT healthcare can have instant access to global experts to support the management of their LGBT patients," said Santiago. "The traditional provision of services is usually dependent on the knowledge and experience of the local doctor which in India, LGBT healthcare is still at its infancy."
A 2021 report from National AIDS Control Organization, a division of India's Health and Family Welfare Ministry, notes 2.4 million people are living with HIV in the country.
Stigma, societal pressure, and shame have pushed gay men underground, and not many of them seek help regarding HIV and other sexually transmitted infections. Borderless LGBT and other innovative healthcare solutions can provide an opportunity for patients from the community to seek medical attention without facing discrimination, shame, or stigma with their privacy intact.
"Borderless LGBT is positioned to support the local doctors with the latest knowledge in LGBT healthcare via a new online-to-offline global 'co-care' model with global experts," said Santiago. "Thus, bringing the best of proximal local care and the best of global matured LGBT healthcare knowledge to the LGBT community."
Vinay Chandran, executive director of Swabhava, an NGO in India that supports the LGBTQ+ and intersex community with health and advocacy, told the Blade that a generation of LGBTQ+ and intersex people who have not benefitted from public health services might hopefully benefit from these cloud-based efforts.
One concern that Chandran has is how people outside of urban areas will access these services. Chandran, however, believes time will tell whether Borderless LGBT's efforts to ensure adequate health care outreach will prove successful.
"LGBT+ people have had personal and historical encounters with healthcare that range from the ignorant to the violent," he said. "It is to the credit of a huge number of activists and legal challenges that the National Medical Commission of India have required a rewriting of curriculum and contemplate disciplinary action for those practising conversion therapy. However, implementation fo such measures will take time. Meanwhile, if the working LGBT+ population can have access to such clinics, I'm sure it will benefit quite a few of them."
Amrita Sarkar of Alliance India, another NGO that works to bolster care for Indians with HIV, echoed Chandran's concerns about lack of access to cloud-based health care outside of urban areas. Sarkar during an interview with the Blade encouraged Borderless LGBT to work with local LGBTQ+ and intersex organizations to raise awareness of these platforms.
Ankush Kumar is a freelance reporter who has covered many stories for Washington and Los Angeles Blades from Iran, India and Singapore. He recently reported for the Daily Beast. He can be reached at [email protected]. He is on Twitter at @mohitkopinion.