'Drag Latina' series finale November 20th
1 million people have tuned in to the new drag competition 'Drag Latina,' making it the most successful queer Spanish language series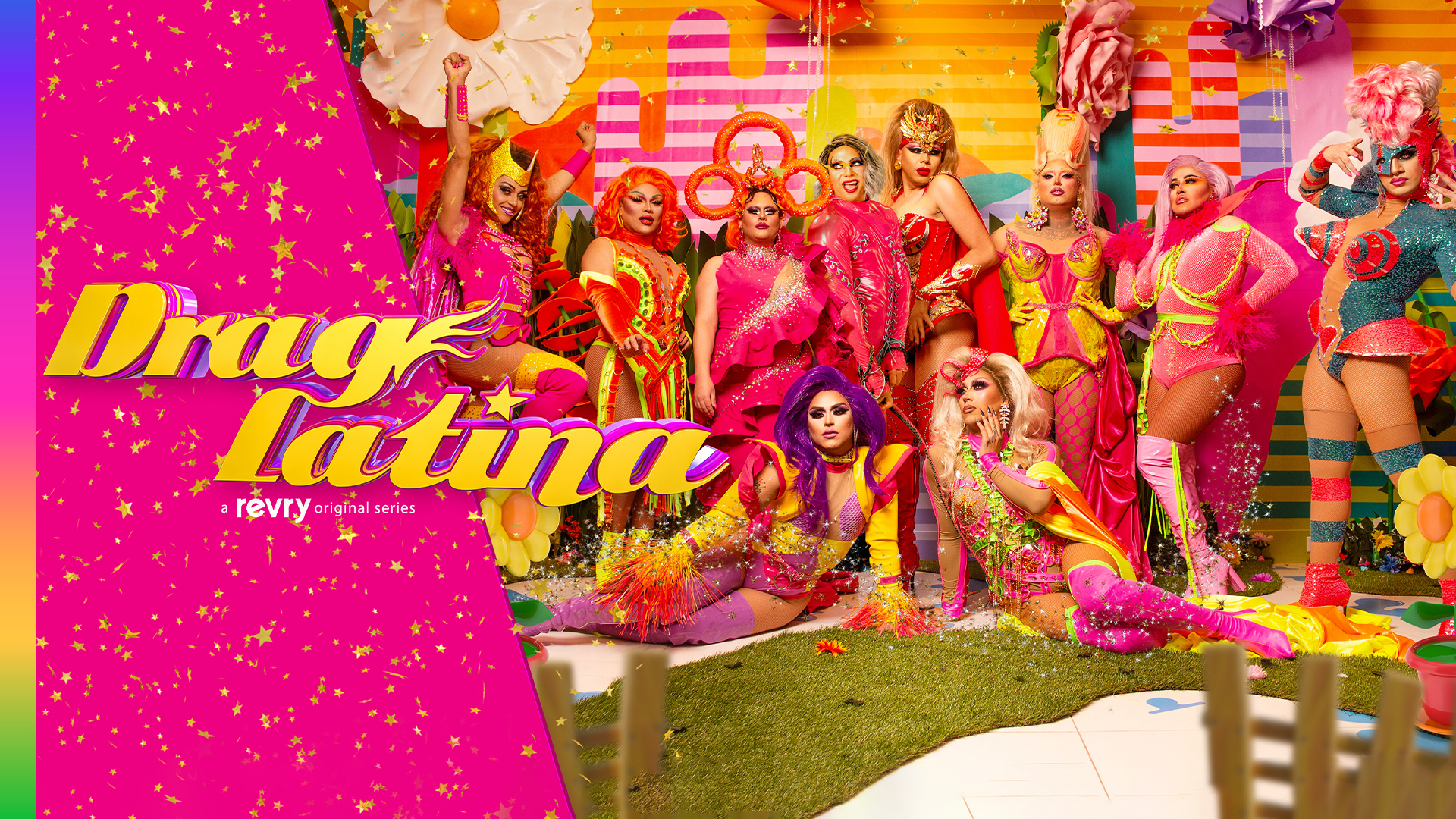 WEST HOLLYWOOD – The Drag Latina finale and crowning of the season 1 winner will take place on Sunday, November 20th with a double episode. With millions of fans in the US, Brazil, Mexico, and the UK, Drag Latina is the first international drag competition series with performers representing their identity, their culture, and their country.
This Revry original series is presented in Spanish with 'fancy' English subtitles. Hosted by Mexican superstar Ninel Conde with singer Fedro as a mentor and judge, the premiere season drag queens are Afrika Mendiola (Mexico), Anika Leclere (Cuba), Amalara Sofia (Puerto Rico), Chichi Fuera (Mexico), Leyla Edwards (Mexico), Mariah Spanic (Mexico), Sunel Molina (Cuba), Valeria Sparx (Ecuador), Venus Carangi (Mexico), and Vicky Chavarria (Guatemala).
Revry is hosting a free watch party in West Hollywood, Los Angeles at Heart WEHO (8911 Santa Monica Blvd, West Hollywood) starting at 6pm PST with appearances by Afrika Mendiola, Amalara Sofia, Vicky Chavarria, Mariah Spanic, Venus Carangi and Chichi Fuera! The live screening is sponsored by Drag Latina, Heart WEHO, and The Trans Latin Coalition.
En Espanol
'Drag Latina' Rompe Récords Camino a Su Final el 20 de Noviembre
El final de Drag Latina y la coronación del ganador de la temporada 1 se llevará a cabo el domingo 20 de noviembre con un episodio doble. Sintonice el domingo 20 de noviembre a las 10 p. m. EST/7 p. m. PST para ver los episodios finales en Revry y ver la coronación del ganador de la Temporada 1. Mire Revry gratis en Samsung TV Plus, Vizio WatchFree+, Roku Channel, Rakuten TV, Xumo, Freevee, Peacock, Tubi y como aplicación móvil. Todos los episodios estarán disponibles bajo demanda en la aplicación Revry.
Con millones de fanáticos en los EE. UU., Brasil, México y el Reino Unido, Drag Latina es la primera serie de competencia internacional de drag con artistas que representan su identidad, su cultura y su país. Esta serie original de Revry se presenta en español con subtítulos en inglés "elegantes". Presentada por la superestrella mexicana Ninel Conde con el cantante Fedro como mentor y juez, las drag queens de la temporada de estreno son Afrika Mendiola (México), Anika Leclere (Cuba), Amalara Sofia (Puerto Rico), Chichi Fuera (México), Leyla Edwards (México ), Mariah Spanic (México), Sunel Molina (Cuba), Valeria Sparx (Ecuador), Venus Carangi (México) y Vicky Chavarria (Guatemala).
Revry está organizando una fiesta de vigilancia gratuita en West Hollywood, Los Ángeles en Heart WEHO (8911 Santa Monica Blvd, West Hollywood) a partir de las 6 p. m. PST con apariciones de Afrika Mendiola, Amalara Sofia, Vicky Chavarria, Mariah Spanic, Venus Carangi y Chichi Fuera! La proyección en vivo está patrocinada por Drag Latina, Heart WEHO y The Trans Latin Coalition
'Young Royals' stars chat with Josh Smith on his Reign podcast
Smith uses his innate empathy to create a safe space for the most influential people on the planet to open up like never before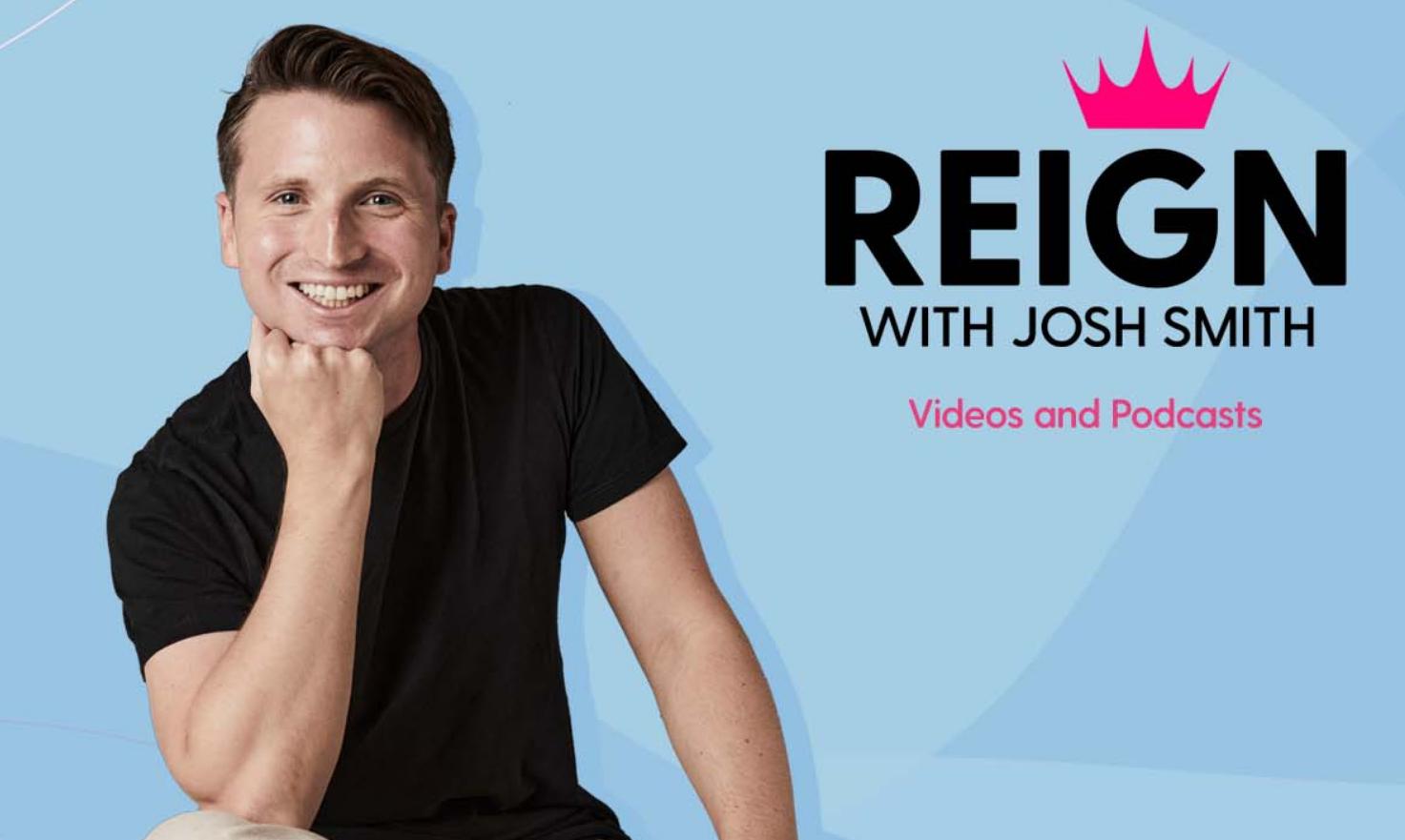 LONDON – British journalist, podcaster and presenter Josh Smith has gained international recognition for his signature empowering interviews, innate warmth, and humour. As a member of the LGBTQ+ community, knowing what it is like to be marginalized Smith uses his innate empathy to create a safe space for the most influential people on the planet to open up like never before.
Recently, Smith interviewed the two main stars of the Netflix runaway hit streaming series 'Young Royals,' Omar Rudberg and Edvin Ryding:
After launching in January 2021, Reign is already in its fifth season and has come to life through live and virtual live stream events. Each week Smith is joined by a celebrity guest for a down-to- earth chat about their journey to success.
Smith's charisma encourages a truly unfiltered dialogue between him and his guests, allowing them to comfortably share their personal stories to inspire listeners.
Reign is available on Apple Podcast and his YouTube channel.
You can also follow Smith on Instagram: (Link)
A more important perspective on the Ed Buck scandal
The documentary highlights the inability of the system to recognize Ed Buck's crimes as a symptom, rather than a freak isolated event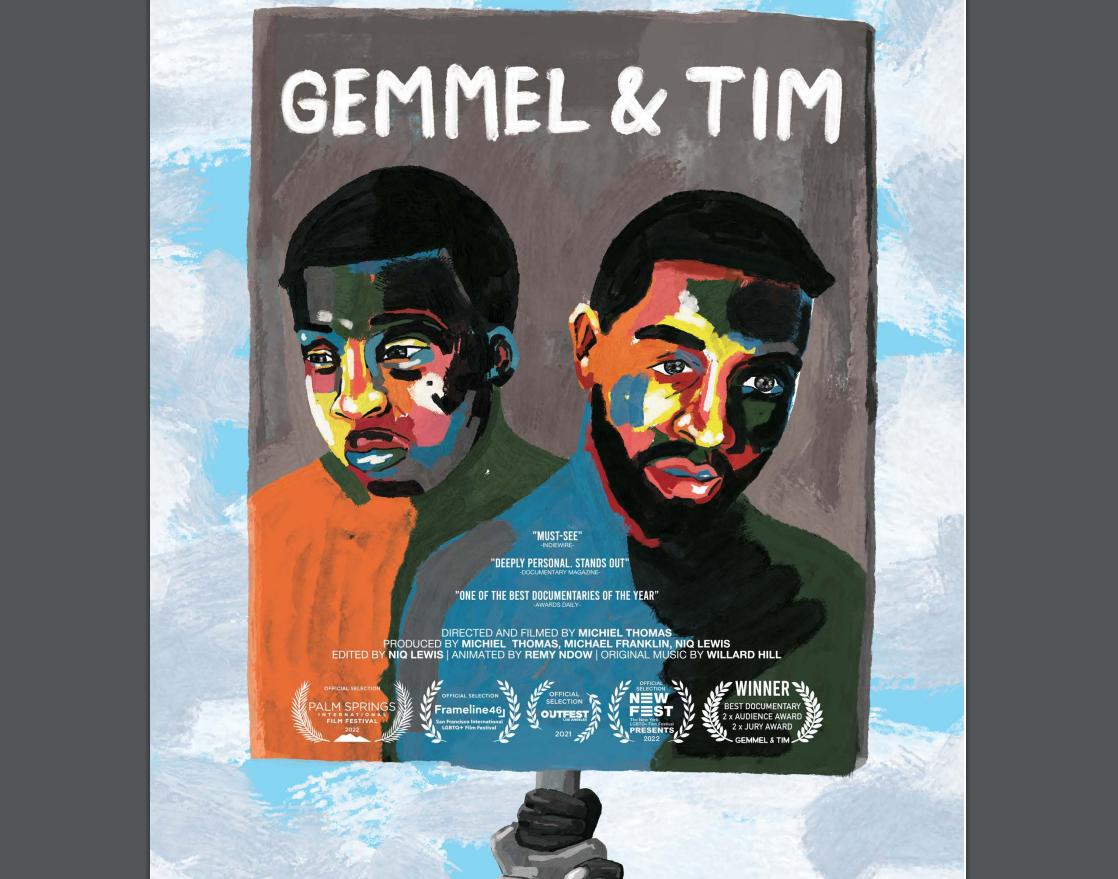 HOLLYWOOD – Today, on the Rated LGBT Radio podcast, we sat down with filmmaker Michiel Thomas about his latest documentary "Gemmel & Tim."
Against the continuing backdrop of racial bias infecting local Los Angeles politics, the documentary highlights the inability of the system to recognize Ed Buck's crimes as a symptom, rather than a freak isolated event. More importantly, the documentary gives a compelling and intimate portrait of the men who died, lifting them up from the media's limited portrayal of the scandal as a tale of sex, drugs, fetishism and politics. The film premiered at Outfest Los Angeles 2021.
Belgian native Michiel Thomas is an award-winning documentary filmmaker, cinematographer and editor based in Los Angeles, CA. His debut documentary GAME FACE was distributed worldwide by Netflix in 2016, screened at more than 50 international film festivals and won a dozen awards. His second feature doc THAT'S WILD, was acquired by AMC Networks, screened at over 30 film festivals in 5 continents and won 5 awards.
In our conversation, we get further insight from Michiel about the film's inspiration, message and a perspective on the case that you have not heard about before.
Listen to the show:
*************************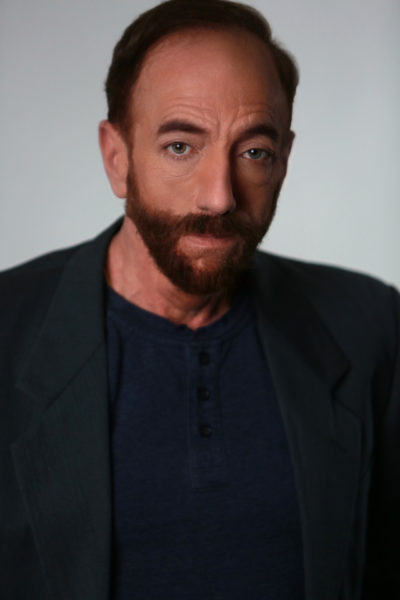 Rob Watson is the host of the popular Hollywood-based radio/podcast show RATED LGBT RADIO.
He is an established LGBTQ columnist and blogger having written for many top online publications including Parents Magazine, the Huffington Post, LGBTQ Nation, Gay Star News, the New Civil Rights Movement, and more.
He served as Executive Editor for The Good Man Project, has appeared on MSNBC and been quoted in Business Week and Forbes Magazine.
He is CEO of Watson Writes, a marketing communications agency, and can be reached at [email protected] .
Harry Styles walks a queer tightrope in gloomy 'My Policeman'
A story of forbidden love- My Policeman follows 3 young people as they embark on an emotional journey in 1950s Britain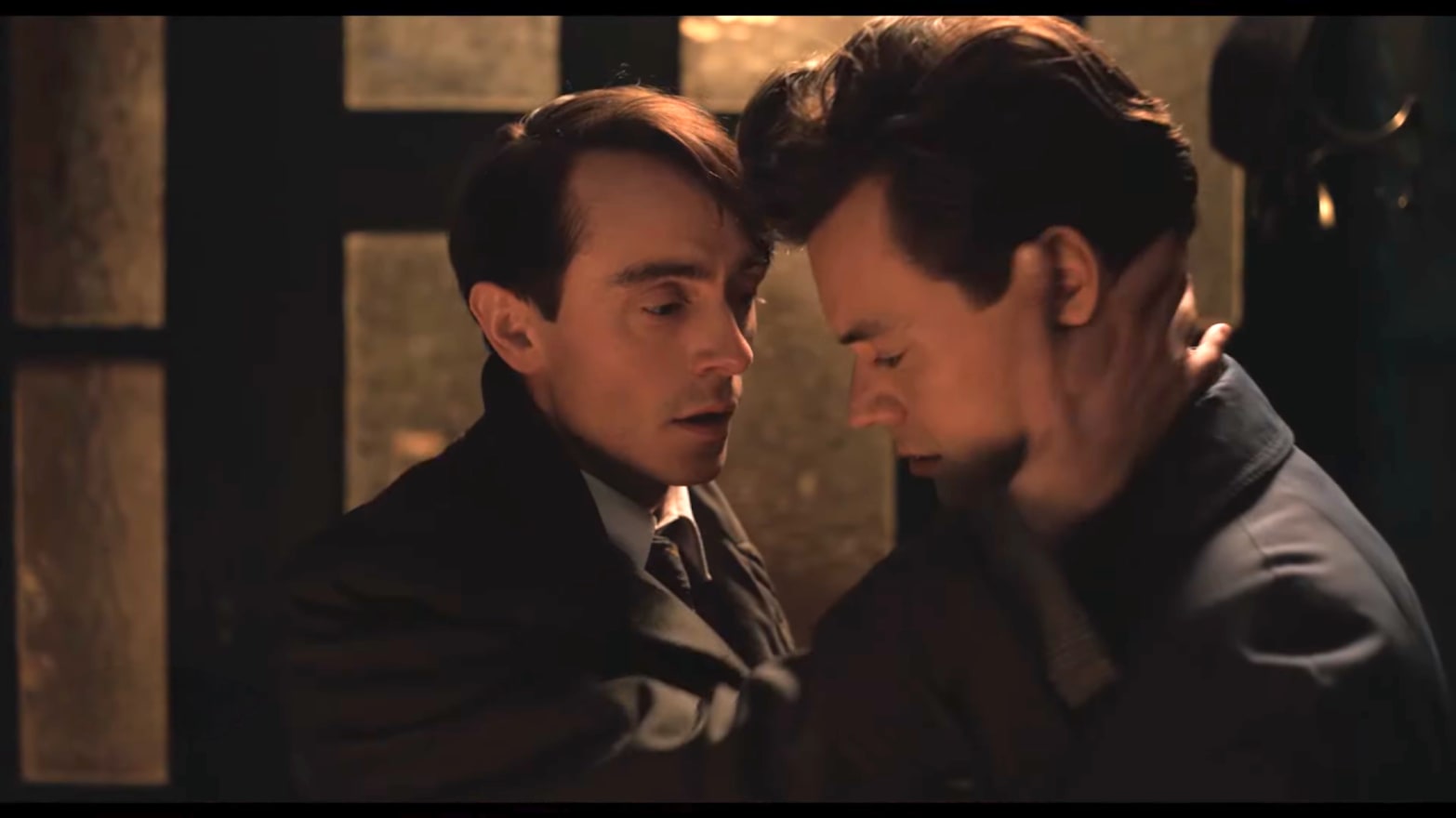 Harry Styles seems to be everywhere these days.
The former One Direction member turned solo artist not only dropped a critically-acclaimed, chart-topping album earlier this year, he turned up last month on movie screens as the leading man in "Don't Worry Darling" – not to mention becoming a major focus of celebrity gossip on our social media feeds over the various controversies concerning the latter's troubled production and press tour.
Now, just a few weeks later, Styles is back on the big screen again, this time in the title role of "My Policeman," the Amazon-produced adaptation of Bethan Roberts' 2012 novel about an intertwined relationship between a policeman, a schoolteacher, and a museum curator and the reckoning it exacts from their lives three decades later.
It's a less high-profile project than his last one (though perhaps just as controversial in some circles) but nevertheless likely to garner at least an equal amount of attention thanks to his superstar presence – especially since it gives his fans a fresh opportunity to speculate about his sexual orientation by placing him in the center of a very queer romantic triangle.
Directed by Michael Grandage from a screenplay by Ron Nyswaner, the film's non-linear exploration of that triangle begins when aging couple Marion and Tom (Gina McKee and Linus Roach) take their former friend Patrick (Rupert Everett) into their home for care after he suffers a debilitating stroke.
His arrival dredges up decades-old memories of the trio's shared past – when a young, closeted, and conflicted Tom (Styles) courted and married a young and naïve Marion (Emma Corrin) while carrying on a secret affair with a young and deeply-smitten Patrick (David Dawson) in the repressively homophobic London of the 1950s – and revives all the repressed emotions that go along with them.
As the premise for a tale of star-crossed love, it's not exactly new territory. In an era when the need for more positive and empowering LGBTQ+ narratives grows more pressing every time Marjorie Taylor-Greene opens her mouth to belittle Pete Buttigieg and his family, tales of old school repression and the devil's bargain of living safely in the closet feel more and more tired – something which undoubtedly factored into the mixed response the film elicited from audiences and critics after its debut after the Toronto International Film Festival a few weeks ago.
The movie's approach to the material doesn't help. Under the guidance of Grandage, a veteran of the UK theatre scene whose emphasis on the tragic beauty of it all sets a dreary mood from which the story can never quite break free, the film leans heavily into an artsy approach, full of stylistically elegant but emotionally detached visual tropes and heavy-handed symbolism — the primal turbulence of a J.M.W. Turner painting as a metaphor for the tempestuous impulses of burgeoning queer sexuality being only one of the most obvious examples — that tends to distance us from the human authenticity of the situation rather than illuminate it for us.
Likewise, the screenplay's puzzle-box approach, in which the details of what's REALLY going on between these protagonists become a mystery to be solved, puts more focus on the details of their triangle than on its consequences. As anyone who's ever been forced to live a secret double life for the sake of social acceptance can surely attest, that's a clear-cut case of missing the forest for the trees.
Still, "My Policeman" manages, despite its presentation and pretensions, to highlight a subtle truth that is often overlooked in stories about the closet; it has to do with the trickle-down effect of societal homophobia, the long-term impact of stigma and secrecy not only on queer people but on those with whom their lives become entangled, and while the movie may not match the zeitgeist of the moment, it tells a necessary story.
As much as we may wish the suppression of queerness to be a thing of the past, it remains a tragic reality for many in a world where the denial of LGBTQ+ equality and acceptance continues to wield its insidious influence.
The presence of multiple openly queer actors among the cast plays an important role in driving home this point.
Dawson, a lesser-known actor outside of the UK, delivers a heart-rending performance as the younger Patrick, single-handedly preventing the movie from becoming lip-service to queer representation, and veteran Everett, a queer elder already ensconced as an icon for taking on groundbreaking LGBTQ roles, offers up some of the movie's most memorable and affecting moments as the elder version of the same character; Corrin, an openly queer and non-binary performer lauded for their portrayal of Princess Diana in "The Crown," infuses their role as the straight female caught in the middle of an inevitably doomed arrangement with the nuance gained from lived experience to get to the true depths of their character's journey. 
That, inevitably, brings us back to Harry Styles. It's impossible to separate his role here — as a closeted gay man prevented by cultural expectation from embracing his truth and the fulfillment of living it without reservation — from his history of seemingly calculated vagueness about his own sexual identity.
It's an issue which becomes especially pertinent in light of the pop icon's participation in several explicit (if not quite graphic) sex scenes, which will surely bring renewed accusations of "queer-baiting" from those who believe unequivocal representation trumps his insistence on living a life unencumbered by labels.
Perhaps influenced by this viewpoint, many critics have harshly branded his performance as mannered and opaque, an enigmatic pose that undercuts both his character's authenticity and the movie's assertion of the toxic effects of self-obfuscation.
We respectfully disagree.
As a portrait of someone who perceives himself (not inaccurately) to be trapped on a high wire, Styles' close-to-the-chest portrayal is dead-on. In a movie wrapped in old-school restraint, the ambiguity of his emotional truth is more honest than any self-revelatory baring-of-soul could ever be in capturing the in-the-moment experience of trying to build a life between the acceptable and the forbidden; the breakthrough moments are left to the capable Roach, when the older version of Tom is finally forced to come to terms with the choices he has made.
This may leave us longing for a more definitively queer Tom in those scenes of his younger life, but it's an artistic choice that's arguably truer to the style — and the message — of "My Policeman" than any sentimental pandering to romantic fantasy could ever be. Beyond all that, Styles' undeniable charisma cements the notion that his character would be such an irresistible force in the lives of his two paramours. Without it, the movie simply wouldn't work.
In the long run, none of that may matter when it comes to questions of whether Harry Styles' evasiveness about his sexual identity is a genuine expression of self or an effort to play to both sides of the fence. It might not even be enough to rescue the film from its own self-imposed heaviness – but it might be just enough to make 'My Policeman' worth your attention.