Kane's Cuisine: Thanks, it's giving
LA Blade White House correspondent Christopher Kane shares his love and passion of cooking writing in his weekly Sunday column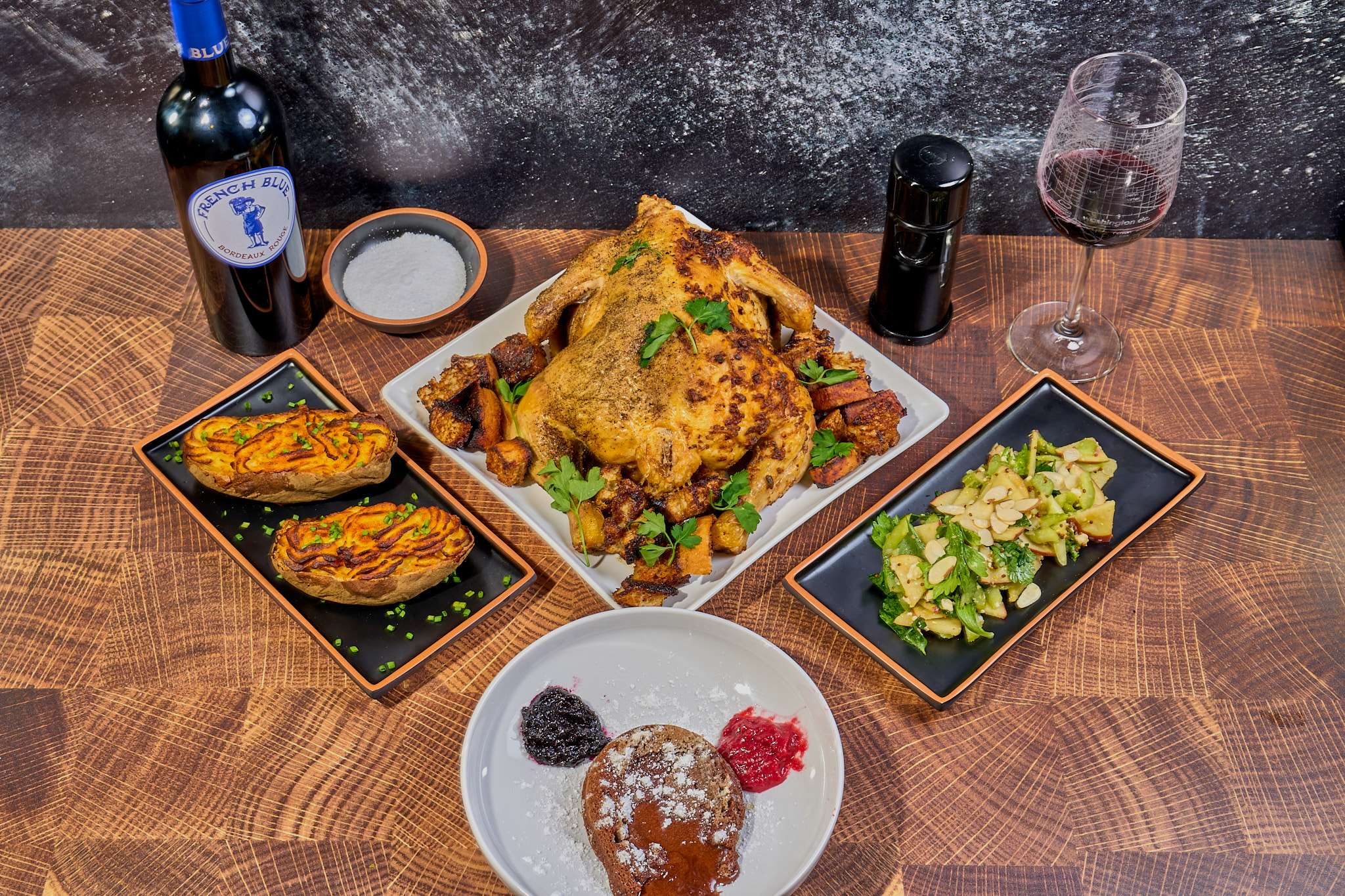 The LA Blade's intrepid Washington D.C.-based White House correspondent snarks his way through another delicious weekly recipe while dishing tea on other subjects…
WASHINGTON – I have several recipes along with some excellent photos for you this week. But first, please stay with me through these long and digressive paragraphs because they are full of interesting factoids that I just learned about Thanksgiving and the traditions with which it is associated.
Evidence suggests that settlers in Plymouth colony did, in fact, share a meal with the Wampanoag people in what is now southeastern Massachusetts in late 1621. Historians believe the meat on which they feasted was deer, along with ducks or geese.
No turkey for the "first Thanksgiving," but the bird nevertheless became a staple menu item for the holiday by the turn of the 19th century. Likewise for the December holiday, a phenomenon that is widely attributed to Charles Dickens's publication of "A Christmas Carol" in 1843.
Fast forward to 1947. In the immediate aftermath of World War II, Europe was roiled by food shortages. Endeavoring to beef up our supply to aid these countries, which were on the brink of famine, President Harry S. Truman gently asked the American people to forego eating poultry on Thursdays – a request that he delivered with the first ever televised address by a sitting president.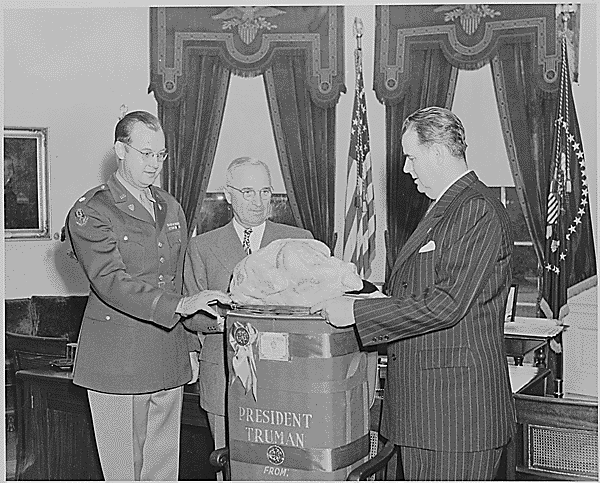 It was met with a big middle finger.
(No surprise, right? I mean, during a pandemic that killed a million people in this country, when public health officials urged Americans to wear protective face coverings and avoid indoor gatherings, some responded by plotting to kidnap the governor of Michigan for a show trial and extrajudicial murder.)
Okay, so in 1947, Americans were tired after years of wartime food rations. Plus, that year Christmas as well as New Year's Day fell on a Thursday, too. (Thanksgiving is always the last Thursday in November, per an 1863 proclamation by President Abraham Lincoln.)
So strong was the backlash that the Truman administration made peace by fully embracing the Thanksgiving turkey and formalizing the longstanding White House tradition of accepting the bird as an annual holiday gift.
Many presidents chose not to eat their turkeys.
Just three days before his 1963 assassination in Dallas, President John F. Kennedy was gifted a bird wearing a sign that read, "Good Eating Mr. President." Fortunately for the turkey, which weighed a whopping 55 pounds, Kennedy reportedly said he would "let this one grow" upon returning her to the farm.
Nearly two decades later, facing questions over whether he would pardon Oliver North for his involvement in the Iran-Contra affair, President Ronald Reagan deflected with a joke about instead "pardoning" the Thanksgiving turkey that was gifted to him, thus formalizing a silly presidential tradition.
It is in keeping with these White House stories that I chose to forego turkey this year. I did, however, spend all day cooking, which is something I thoroughly enjoyed despite my husband's photo of me looking less than enthusiastic.

See links below if you'd like to make any of the dishes pictured here. They were all fantastic.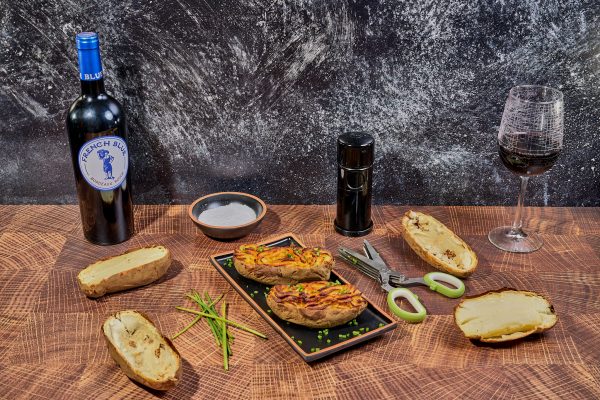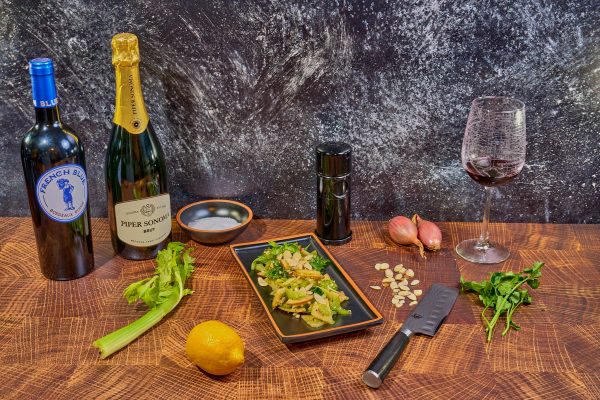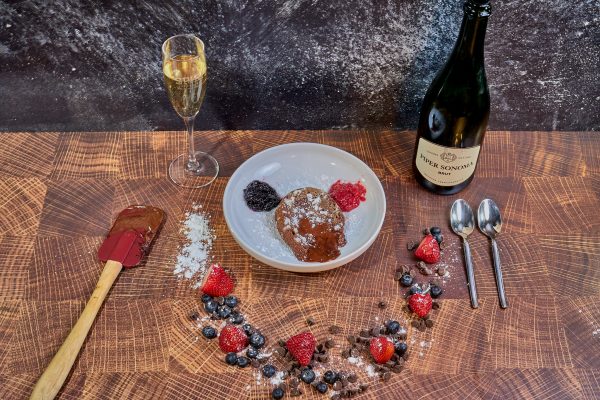 Kane's Cuisine: Tangy soy-glazed meatballs
LA Blade White House correspondent Christopher Kane shares his love and passion of cooking writing in his weekly Sunday column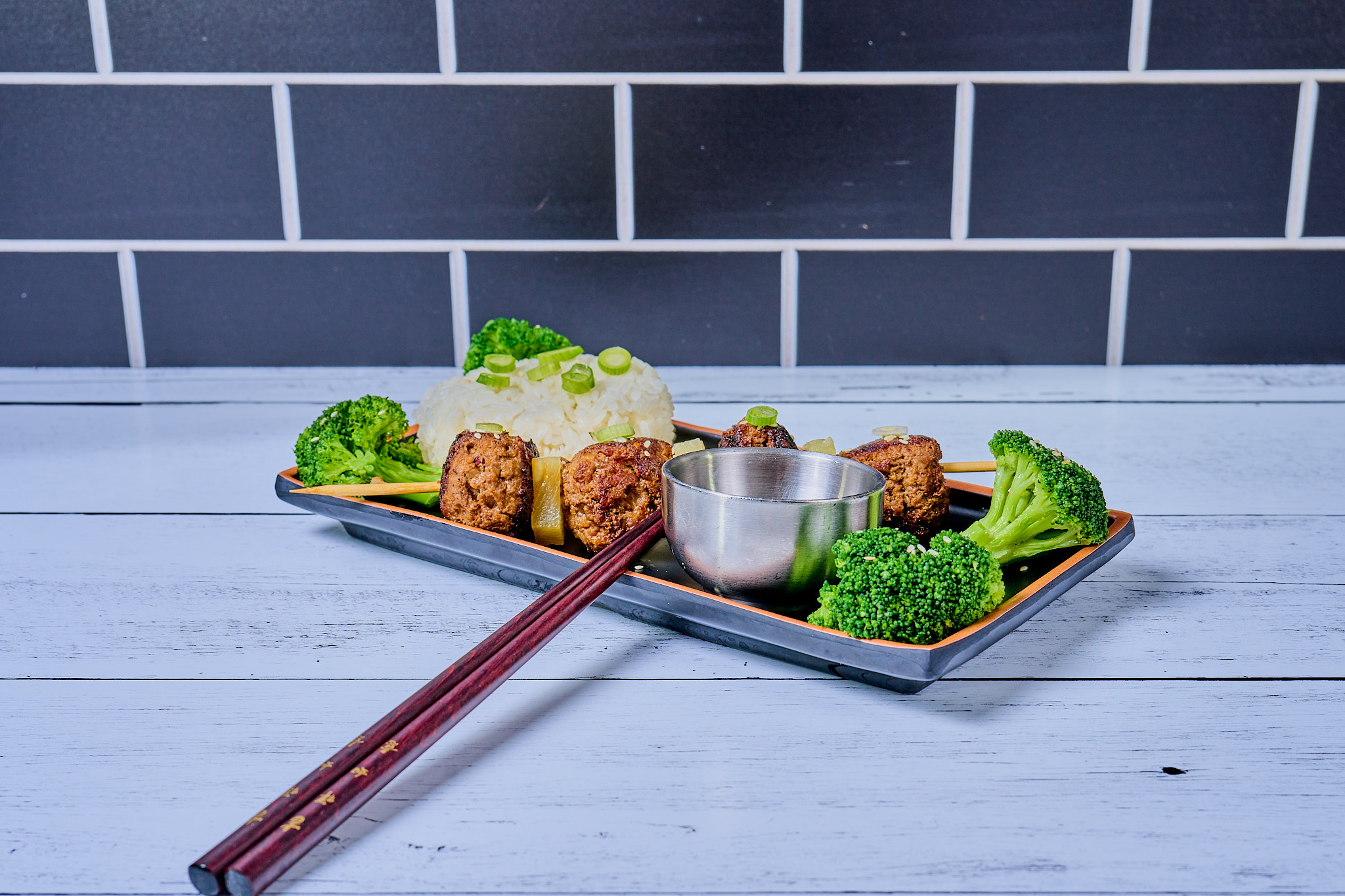 The LA Blade's intrepid Washington D.C.-based White House correspondent snarks his way through another delicious weekly recipe while dishing tea on other subjects…
WASHINGTON – When it comes to the small details that elevate the appearance, if not the quality, of food that you're serving to guests, skewers, like edible flowers, are a light lift.
Pierce a few meatballs and cubed pineapple slices and voila! Good to go. 
I wanted something Asian inspired, but Alison Roman has the best meatball recipe I've ever used, so I opted to make hers and add a glaze at the end – soy sauce based, so I reduced the salt slightly.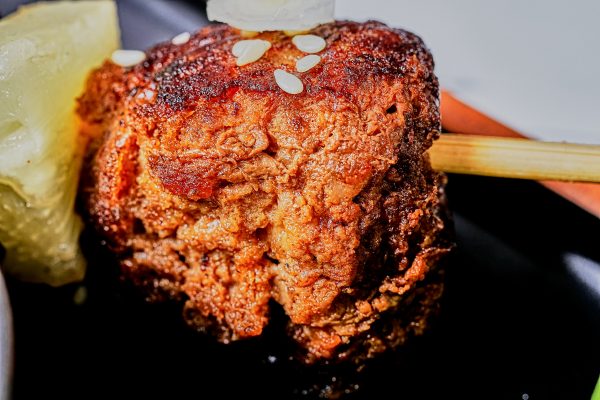 Mix 1 cup ricotta, ½ cup parsley, chopped, ½ cup grated parmesan, and a third cup Panko breadcrumbs, two eggs, 3-4 cloves garlic, and ½ onion, very finely diced. Season with salt, pepper, and crushed red pepper flakes. Allow to rest for 10 minutes
Add 1 pound ground beef and 1 pound ground pork, seasoning with one teaspoon salt
Heat oil in large skillet and cook one meatball on three sides for a few minutes per side until it's done. Taste for seasoning, adjust (or don't) accordingly, and repeat with the remaining meatballs or refrigerate the rest to make another time. 
In a small saucepan, cook 1 cup soy sauce, ½ cup sugar, and ½ cup mirin or rice vinegar, until bubbles turn to foam
Coat the meatballs in the mixture and skewer with sesame sticks. Add sesame seeds and green onion, serving over a bed of rice and broccoli.