Kane's Cuisine: Spicy chicken curry ramen-noodle soup
LA Blade White House correspondent Christopher Kane shares his love and passion of cooking writing in his weekly Sunday column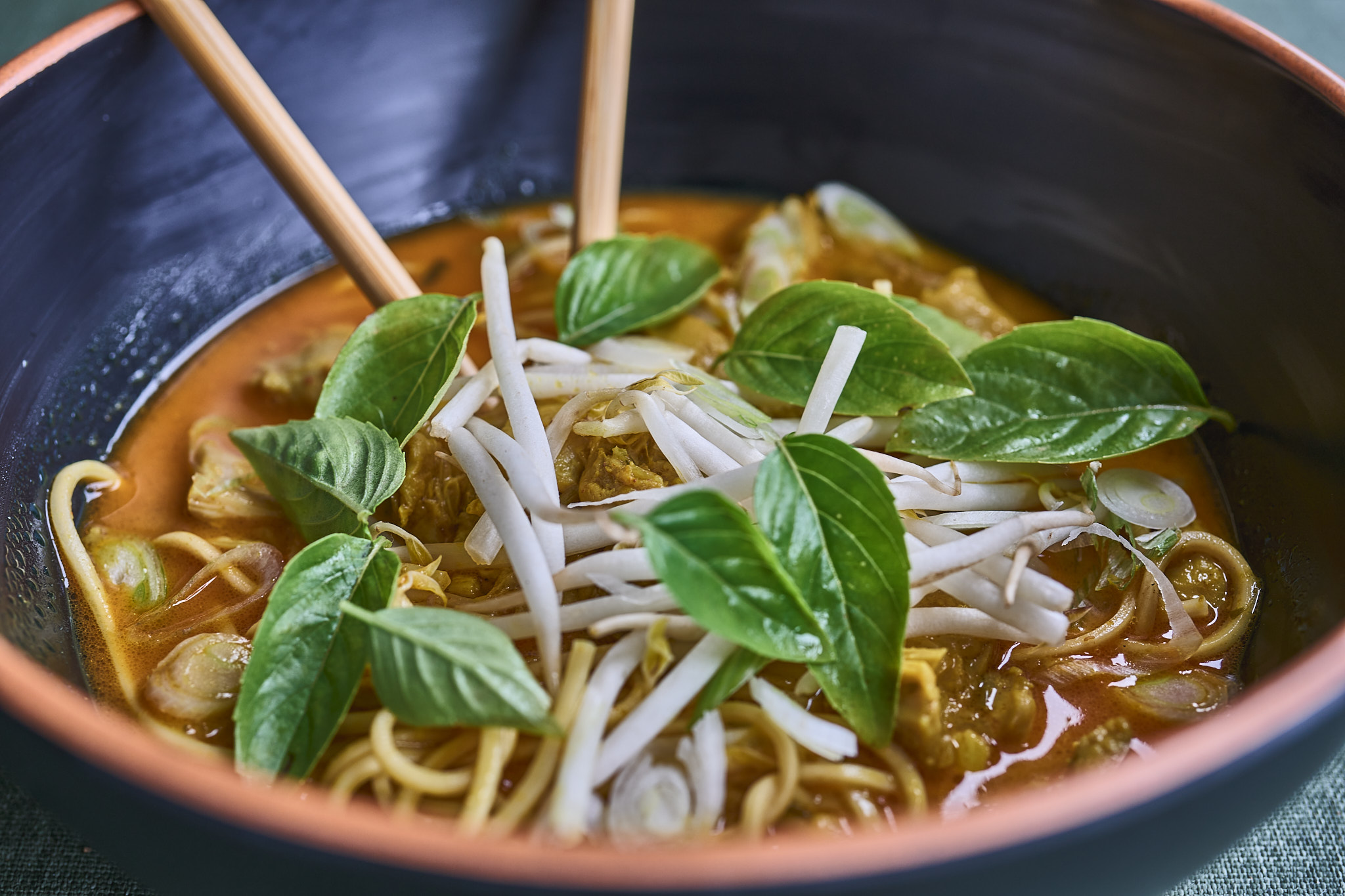 The LA Blade's intrepid Washington D.C.-based White House correspondent snarks his way through another delicious weekly recipe while dishing tea on other subjects…
WASHINGTON – It is my most fervent wish that you, dear reader, have not been trapped in a vortex of repetitively refreshing The New York Times and Twitter in search of the smallest actionable update on the status of our midterm elections. I want better for you. 
My brain, on the other hand, has been poisoned by a decade in Washington.
On Tuesday, in addition to my nails and cuticles I ate the customary Election Day dish (pizza). Ditto for Wednesday. By Friday, it was time for something more refined.
I wanted to chop an onion and make something fabulous because regardless of the results of the midterms, at the very least we can breathe easy for a bit without being battered with overwrought takes from pundits and politicos. They don't really know how things are going to shake out (and never really did, to be honest).
Today's recipe isn't topical or gimmicky. It's just really good.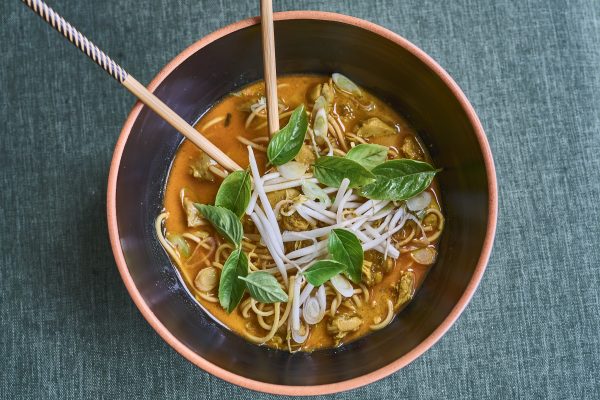 Cook one onion, minced, and 4 inches of peeled fresh ginger, minced, in a large skillet with a few tablespoons of vegetable oil for ten minutes
Add four cloves garlic, minced, and one teaspoon dark red chili paste, preferably Thai, Malaysian, or Vietnamese, cooking and stirring frequently for another minute
Add one-pound boneless skinless chicken thighs, cubed or thinly sliced, cooking for another minute
Add three tablespoons spicy curry powder, preferably Thai, Malaysian, or Vietnamese, and a half teaspoon paprika, stirring to coat
Add one 14-oz can full-fat coconut milk, ½ cup heavy cream, 4 cups chicken stock, preferably homemade, ½ teaspoon turmeric, 2-4 tablespoons fish sauce, and one tablespoon granulated sugar
Bring to a boil and reduce heat until chicken is cooked through, about 15 minutes
Cook a package of noodles – rice noodles, udon, or ramen (pictured here) – according to package instructions, making sure to season the water. Drain and rinse with cold water
Serve with bean sprouts, cilantro or Thai basil, scallions, and red pepper flake
Kane's Cuisine: Mall food court chicken teriyaki (but better!)
LA Blade White House correspondent Christopher Kane shares his love and passion of cooking writing in his weekly Sunday column
The LA Blade's intrepid Washington D.C.-based White House correspondent snarks his way through another delicious weekly recipe while dishing tea on other subjects…
WASHINGTON – "Mm food court food." This was my shady friend Zach Bloom's sarcastic response to my sending a link to this recipe ("Mall chicken teriyaki") to the gc. And I get it. These days, should I find myself at a shopping mall, I will almost never be eating in a food court. 
However, the first time I tasted Chinese food was at the Flaming Wok in the Flagstaff (Ariz.) Mall, circa 2003. I was probably 11 years old. It was chicken teriyaki, on a sample platter with each piece on a toothpick. Magic.
The good thing about making this at home? Quality control. It is the ultimate, the Platonic ideal of shopping mall food court chicken teriyaki if that makes sense?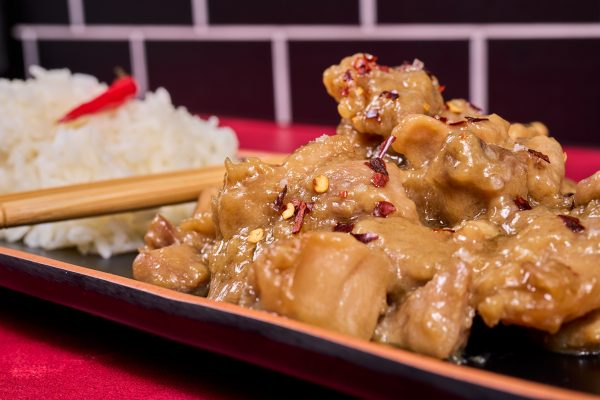 The recipe is adapted from The Woks of Life. The cookbook (and blog by the same name) is…seriously incredible. Offering both classic dishes and Americanized takeout favorites. I'm obsessed. Cooking nothing but Chinese food until further notice.
In a large mixing bowl, whisk together 3.5 tablespoons mirin (sweet Japanese rice cooking wine), 3.5 tablespoons soy sauce, 1.5 teaspoons dark soy sauce, 2 tablespoons coconut sugar (or brown sugar), 2 teaspoons grated ginger root, 1.5 teaspoons sesame oil, 1 small grated garlic clove, and 1 tablespoon cornstarch
Add 2 pounds boneless skinless thicken thighs, cut into 1" chunks. Marinate for 2+ hours
Heat a couple tablespoons neutral oil in a large high-sided pan or wok on medium-high heat. Use a slotted spoon to transfer chicken into the cooking vessel, shaking off excess marinade into your mixing bowl, reserving it
Sear chicken on one side for one minute. Stir fry for another minute. Then, add reserved marinade, simmering on medium for 10 minutes or so – until the sauce is well thickened and fully coating the chicken
Serve with rice. Garnish with chili flake, chopped scallions, and/or sesame seeds