Kane's Cuisine: Send noods
LA Blade White House correspondent Christopher Kane shares his love and passion of cooking writing in his weekly Sunday column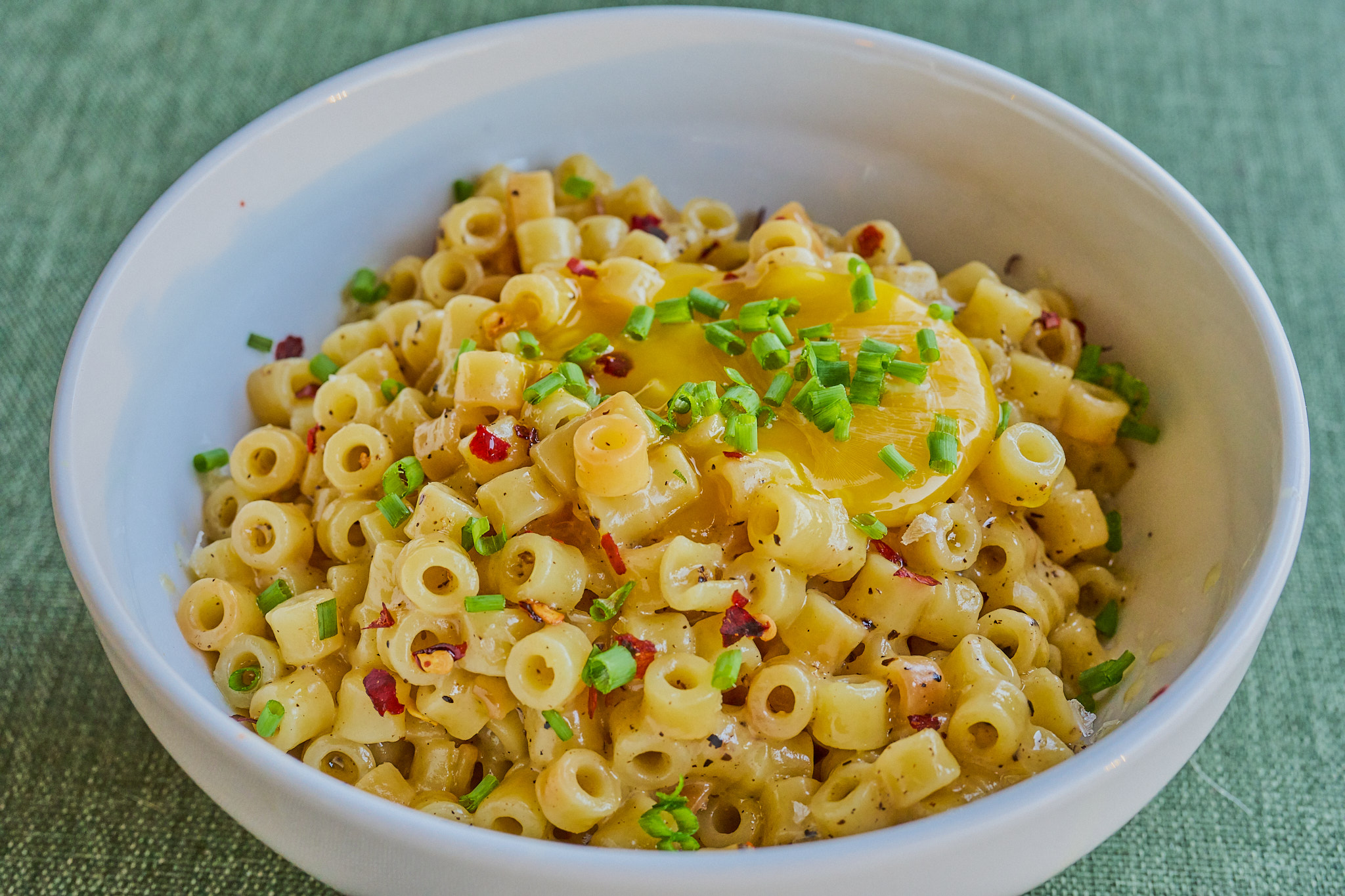 The LA Blade's intrepid Washington D.C.-based White House correspondent snarks his way through another delicious weekly recipe while dishing tea on other subjects…
WASHINGTON – Every time I see a box of Israeli couscous or Italian ditalini or fregola at the grocery store (or on Instacart), I almost always add it to my basket in anticipation of the next time I'll make the dish featured in today's column. Usually when I'm very hungry and it's cold outside. 
When I was in college, it was the cheesy, salty Kraft Easy Mac pouches, ready in under a minute with no special equipment beyond a microwave. You might consider this the grown-up version. I wouldn't exactly call it "adult mac n cheese" though because that sounds a bit reductive. More like an adulterated version of cacio e pepe.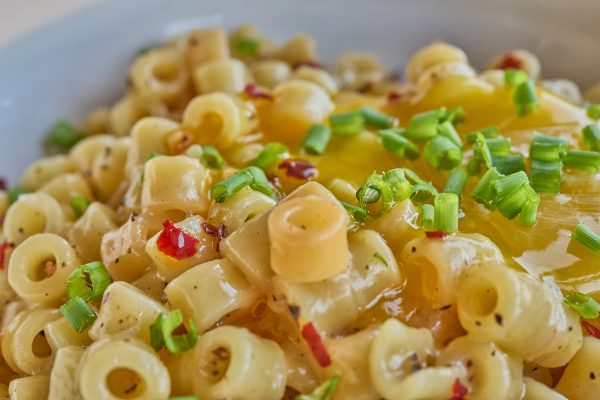 Toast a box of small pasta (ditalini is used in the photos here) in a heavy bottomed pot with some olive oil and a bit of kosher salt for about 3 minutes.
Bring a stockpot of heavily salted water to a boil and cook pasta according to package instructions until a few minutes short of al dente. Drain and reserve a cup of pasta water
Meanwhile, toast a teaspoon of freshly cracked black pepper in your heavy bottomed pot (which should still have a bit of olive oil)
Add ½ to one cup pasta water to your heavy bottomed pot, with the heat on medium-high. Add your pasta, 8 ounces freshly shredded parmesan, and a splash of heavy cream, cooking for about three minutes until your sauce has reached the desired consistency and noodles are cooked through. (I like to shred my parmesan in a food processor.)
Serve with red pepper flakes, a drizzle of olive oil, chives, an egg yolk, and flaky salt
Kane's Cuisine: Mall food court chicken teriyaki (but better!)
LA Blade White House correspondent Christopher Kane shares his love and passion of cooking writing in his weekly Sunday column
The LA Blade's intrepid Washington D.C.-based White House correspondent snarks his way through another delicious weekly recipe while dishing tea on other subjects…
WASHINGTON – "Mm food court food." This was my shady friend Zach Bloom's sarcastic response to my sending a link to this recipe ("Mall chicken teriyaki") to the gc. And I get it. These days, should I find myself at a shopping mall, I will almost never be eating in a food court. 
However, the first time I tasted Chinese food was at the Flaming Wok in the Flagstaff (Ariz.) Mall, circa 2003. I was probably 11 years old. It was chicken teriyaki, on a sample platter with each piece on a toothpick. Magic.
The good thing about making this at home? Quality control. It is the ultimate, the Platonic ideal of shopping mall food court chicken teriyaki if that makes sense?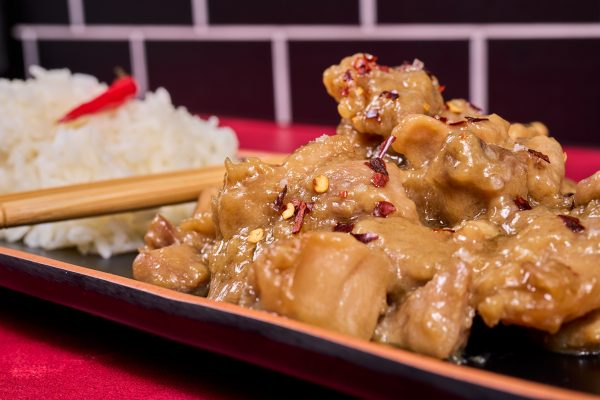 The recipe is adapted from The Woks of Life. The cookbook (and blog by the same name) is…seriously incredible. Offering both classic dishes and Americanized takeout favorites. I'm obsessed. Cooking nothing but Chinese food until further notice.
In a large mixing bowl, whisk together 3.5 tablespoons mirin (sweet Japanese rice cooking wine), 3.5 tablespoons soy sauce, 1.5 teaspoons dark soy sauce, 2 tablespoons coconut sugar (or brown sugar), 2 teaspoons grated ginger root, 1.5 teaspoons sesame oil, 1 small grated garlic clove, and 1 tablespoon cornstarch
Add 2 pounds boneless skinless thicken thighs, cut into 1" chunks. Marinate for 2+ hours
Heat a couple tablespoons neutral oil in a large high-sided pan or wok on medium-high heat. Use a slotted spoon to transfer chicken into the cooking vessel, shaking off excess marinade into your mixing bowl, reserving it
Sear chicken on one side for one minute. Stir fry for another minute. Then, add reserved marinade, simmering on medium for 10 minutes or so – until the sauce is well thickened and fully coating the chicken
Serve with rice. Garnish with chili flake, chopped scallions, and/or sesame seeds