Kane's Cuisine: Enchiladas con carne con Velveeta
LA Blade White House correspondent Christopher Kane shares his love and passion of cooking writing in his weekly Sunday column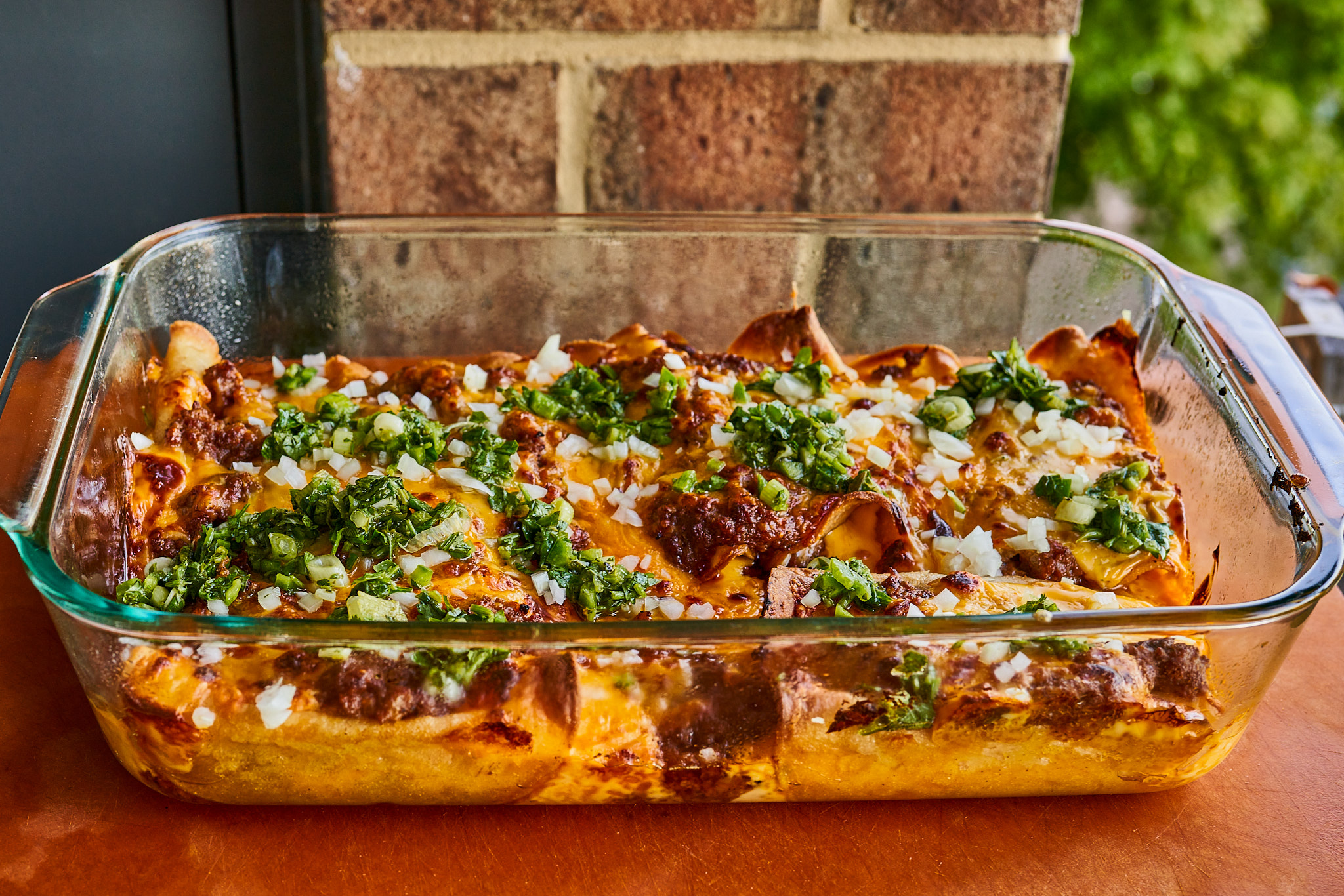 The LA Blade's intrepid Washington D.C.-based White House correspondent snarks his way through another delicious weekly recipe while dishing tea on other subjects…
WASHINGTON – Shout-out to Ken Sena and Erick Flores on their upcoming nuptials in Mexico because come Wednesday, I'll be sipping margaritas by a pool in Oaxaca Centro. So, today we're making Tex-Mex style enchiladas in honor of my upcoming vacation. 
Recipe adapted from Sam Sifton via New York Times Cooking: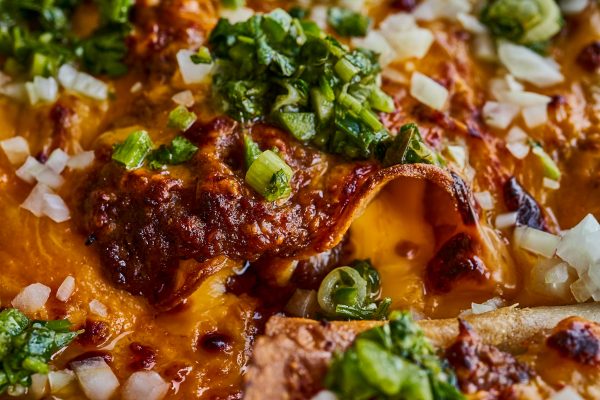 Toast ½ cup all-purpose flour in a dry skillet over medium heat until golden-brown, and then set aside
Wipe skillet and add a bit of oil. Cook one pound ground chuck beef until browned, seasoning with salt and pepper. Remove meat with slotted spoon
Without cleaning the skillet, add one chopped white onion, four cloves garlic, minced, and two diced jalapeño peppers with seeds and veins removed, cooking for about 10 minutes
Stir in one cup canned crushed tomatoes, cooking until their liquid is evaporated. Add 3 tablespoons chili powder, ½ teaspoon cumin, and ½ teaspoon oregano, stirring until combined
Return meat and toasted flour to skillet and mix until well blended. Cooking on medium-high, slowly add 2 cups chicken stock (preferably homemade),* ½ cup at a time. Lower heat and allow to continue cooking for another hour or so. Season with salt and pepper to taste
Heat oven to 425°. Heat neutral oil over medium heat in your skillet and gently fry 12 corn tortillas, one at a time, for about ten seconds per side. Shred 1.5 cups sharp cheddar and 1.5 cups Velveeta American cheese and combine in a large bowl
Assemble enchiladas. Begin by evenly distributing about ½ cup of the meat mixture on the bottom of a 9 x 13-inch baking dish. One at a time, fill tortillas with a combination of the meat mixture and cheese mixture, placing each seam side-down in the dish such that they're overlapping a bit
Distribute the remaining meat mixture and cheese mixture over the top. Bake for 10 to 15 minutes. Top with crème fraiche, cilantro, greenonions, and diced raw white onion
Kane's Cuisine: Mall food court chicken teriyaki (but better!)
LA Blade White House correspondent Christopher Kane shares his love and passion of cooking writing in his weekly Sunday column
The LA Blade's intrepid Washington D.C.-based White House correspondent snarks his way through another delicious weekly recipe while dishing tea on other subjects…
WASHINGTON – "Mm food court food." This was my shady friend Zach Bloom's sarcastic response to my sending a link to this recipe ("Mall chicken teriyaki") to the gc. And I get it. These days, should I find myself at a shopping mall, I will almost never be eating in a food court. 
However, the first time I tasted Chinese food was at the Flaming Wok in the Flagstaff (Ariz.) Mall, circa 2003. I was probably 11 years old. It was chicken teriyaki, on a sample platter with each piece on a toothpick. Magic.
The good thing about making this at home? Quality control. It is the ultimate, the Platonic ideal of shopping mall food court chicken teriyaki if that makes sense?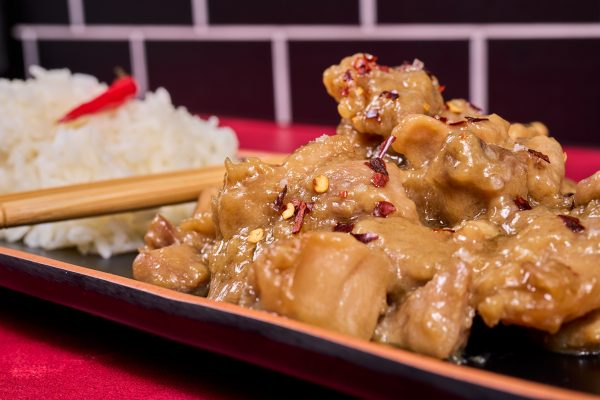 The recipe is adapted from The Woks of Life. The cookbook (and blog by the same name) is…seriously incredible. Offering both classic dishes and Americanized takeout favorites. I'm obsessed. Cooking nothing but Chinese food until further notice.
In a large mixing bowl, whisk together 3.5 tablespoons mirin (sweet Japanese rice cooking wine), 3.5 tablespoons soy sauce, 1.5 teaspoons dark soy sauce, 2 tablespoons coconut sugar (or brown sugar), 2 teaspoons grated ginger root, 1.5 teaspoons sesame oil, 1 small grated garlic clove, and 1 tablespoon cornstarch
Add 2 pounds boneless skinless thicken thighs, cut into 1" chunks. Marinate for 2+ hours
Heat a couple tablespoons neutral oil in a large high-sided pan or wok on medium-high heat. Use a slotted spoon to transfer chicken into the cooking vessel, shaking off excess marinade into your mixing bowl, reserving it
Sear chicken on one side for one minute. Stir fry for another minute. Then, add reserved marinade, simmering on medium for 10 minutes or so – until the sauce is well thickened and fully coating the chicken
Serve with rice. Garnish with chili flake, chopped scallions, and/or sesame seeds