Kane's Cuisine: Making cinnamon rolls while streaming 'Midnights'
LA Blade White House correspondent Christopher Kane shares his love and passion of cooking writing in his weekly Sunday column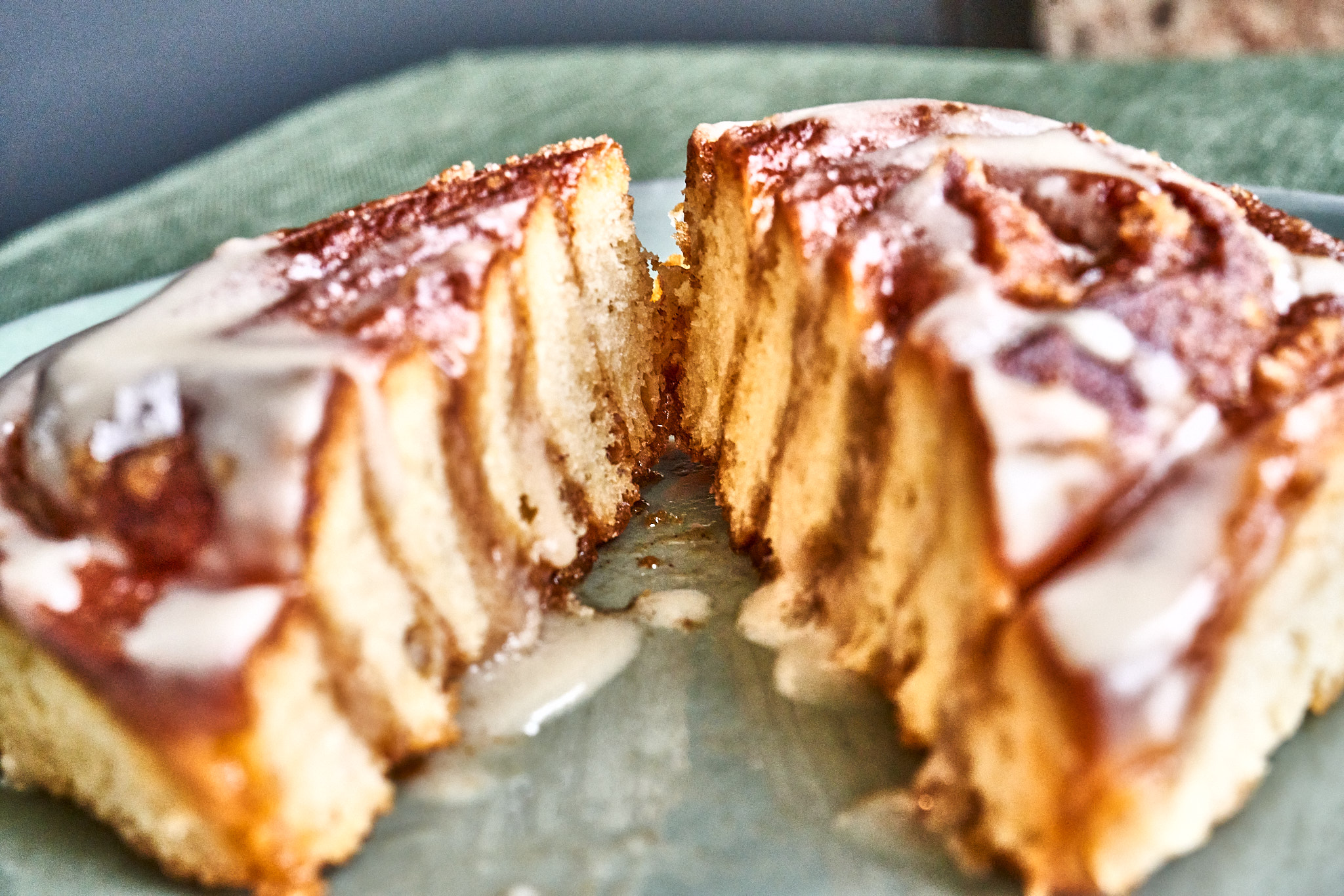 The LA Blade's intrepid Washington D.C.-based White House correspondent snarks his way through another delicious weekly recipe while dishing tea on other subjects…
WASHINGTON – Taylor Swift's tenth studio album dropped on Friday evening at 6pm ET. Before the weekend had officially begun, it seemed everyone in my Twitter feed had streamed the 13 tracks on "Midnights" enough to recite their lyrics from memory.
To each their own, but my reaction to the release of a new album by any recording artist would never be to listen on a loop until the songs are etched into my hippocampus. Not in my Wildest Dreams.
I did, however, spend some time and attention on the "Tay-spiricies" that began to circulate on social media with the debut of "Midnights" – theories that are often floated and spread by the very online "Swifties" who comprise Taylor's most die-hard fanbase.
Probing her song lyrics and social media posts as if they were engaged in a robust hermeneutics of a religious text, these fans have collected what they believe to be evidence that the singer is secretly a lesbian, or perhaps bisexual. Whoa, if true!
Anyway, the point of this tangent about Taylor is that I managed to stream "Midnights" this weekend while making the treats pictured here with the recipe below. It's a great way to listen to the album, which is very good, and the end result is delicious cinnamon rolls.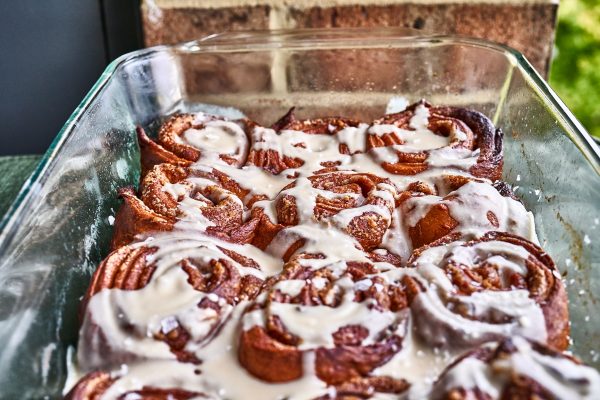 The recipe is from Alison Roman's Newsletter. My only modification was the decision to add a simple frosting.
In a stand mixer with a dough hook attachment, whisk one cup buttermilk or whole milk together with ¼ cup granulated sugar, and 2 ¼ teaspoons active dry yeast
Add 3 ¾ cups all-purpose flour, 1.5 teaspoons baking powder, and 1.5 teaspoons kosher salt. Mix on low speed until dough starts to come together. Add 2 eggs, one at a time, and mix on medium until no dry spots remain. With the mixer running, add 1 stick unsalted butter cut into half-inch pieces
Transfer to a greased bowl, cover with plastic, and refrigerate for 12 to 24 hours.
Grease a 9 by 13-inch baking dish and coat the bottom with maple syrup. Roll out the dough into a 12 by 24-inch rectangle. Spread room-temperature unsalted butter generously over the entire surface of the dough. Top with an even coating of one cup brown sugar mixed with one tablespoon ground cinnamon
Starting with the edge closest to you, roll the dough/butter/cinnamon mixture into a log, (tightly, to minimize air pockets). Cut horizontally into 12 equally sized cinnamon rolls, measuring about 2-inches each, and transfer to baking dish
Preheat oven to 350°. Cover baking dish with plastic and place on top of the oven so the rolls can proof in the warm environment for 45 to 95 minutes
Bake for about 40 minutes. Brush the rolls with maple syrup and flaky salt
If desired, make your icing by whisking together 2 cups powdered sugar, 2 tablespoons melted unsalted butter, 2 teaspoons vanilla extract, and 4 tablespoons whole milk
Kane's Cuisine: Mall food court chicken teriyaki (but better!)
LA Blade White House correspondent Christopher Kane shares his love and passion of cooking writing in his weekly Sunday column
The LA Blade's intrepid Washington D.C.-based White House correspondent snarks his way through another delicious weekly recipe while dishing tea on other subjects…
WASHINGTON – "Mm food court food." This was my shady friend Zach Bloom's sarcastic response to my sending a link to this recipe ("Mall chicken teriyaki") to the gc. And I get it. These days, should I find myself at a shopping mall, I will almost never be eating in a food court. 
However, the first time I tasted Chinese food was at the Flaming Wok in the Flagstaff (Ariz.) Mall, circa 2003. I was probably 11 years old. It was chicken teriyaki, on a sample platter with each piece on a toothpick. Magic.
The good thing about making this at home? Quality control. It is the ultimate, the Platonic ideal of shopping mall food court chicken teriyaki if that makes sense?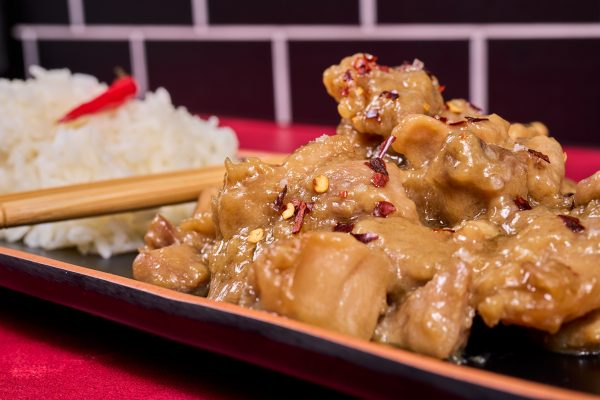 The recipe is adapted from The Woks of Life. The cookbook (and blog by the same name) is…seriously incredible. Offering both classic dishes and Americanized takeout favorites. I'm obsessed. Cooking nothing but Chinese food until further notice.
In a large mixing bowl, whisk together 3.5 tablespoons mirin (sweet Japanese rice cooking wine), 3.5 tablespoons soy sauce, 1.5 teaspoons dark soy sauce, 2 tablespoons coconut sugar (or brown sugar), 2 teaspoons grated ginger root, 1.5 teaspoons sesame oil, 1 small grated garlic clove, and 1 tablespoon cornstarch
Add 2 pounds boneless skinless thicken thighs, cut into 1" chunks. Marinate for 2+ hours
Heat a couple tablespoons neutral oil in a large high-sided pan or wok on medium-high heat. Use a slotted spoon to transfer chicken into the cooking vessel, shaking off excess marinade into your mixing bowl, reserving it
Sear chicken on one side for one minute. Stir fry for another minute. Then, add reserved marinade, simmering on medium for 10 minutes or so – until the sauce is well thickened and fully coating the chicken
Serve with rice. Garnish with chili flake, chopped scallions, and/or sesame seeds