Club Q suspect: 300+ charges to include murder & hate crimes
The 22-year-old suspect will face 305 charges including first-degree murder, attempted first-degree murder and bias-motivated crime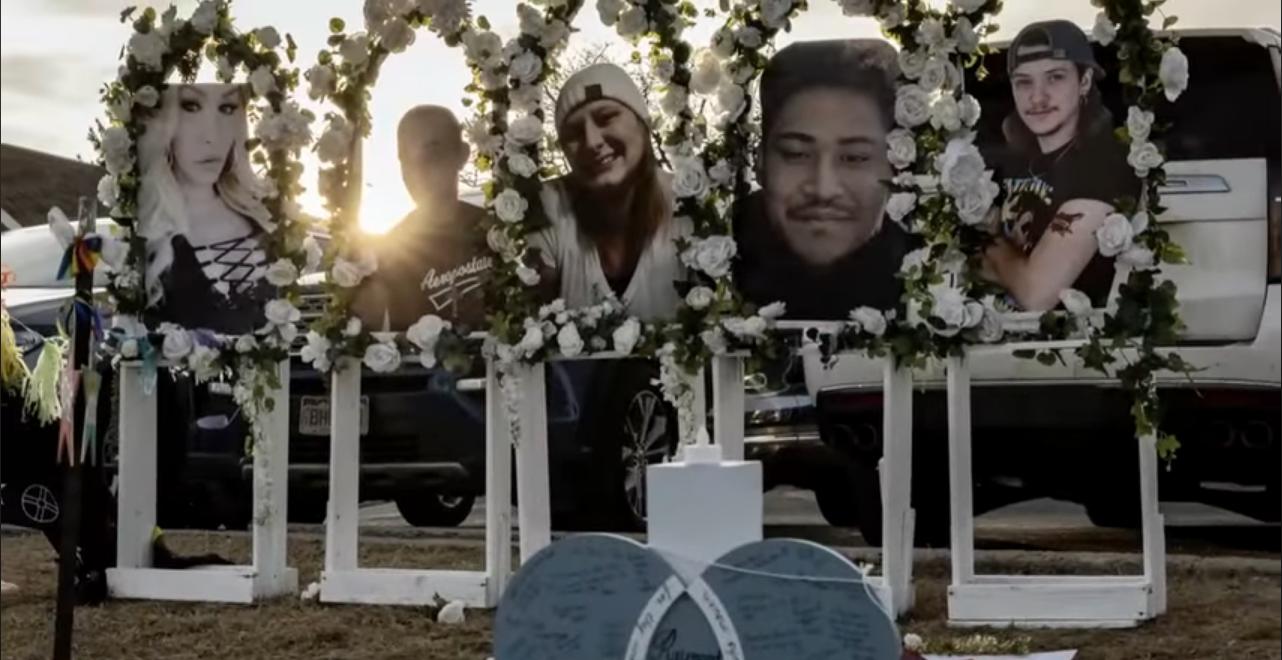 COLORADO SPRINGS – El Paso County Colorado District Attorney Michael Allen announced in the first in-person hearing Tuesday, the 22-year-old suspect in the mass shooting at the LGBTQ+ nightclub Club Q, which killed five and wounded dozens other will face 305 charges including first-degree murder, attempted first-degree murder and bias-motivated crime.
The Colorado Springs Gazette newspaper reported that Anderson Aldrich appeared in a Colorado Springs courtroom wearing a green jumpsuit and handcuffs. Aldrich's facial bruising had significantly healed since a video hearing two weeks ago.
The total list of charges according to the Gazette is as follows:
• 10 counts of first-degree murder.
• 86 counts of attempted first-degree murder.
• 86 counts of first-degree assault.
• Four counts of second-degree assault.
• 48 counts of bias motivated crime.
• 71 counts of violent crime causing death and using a weapon.
Allen said the prosecution may request to amend the charges in the future.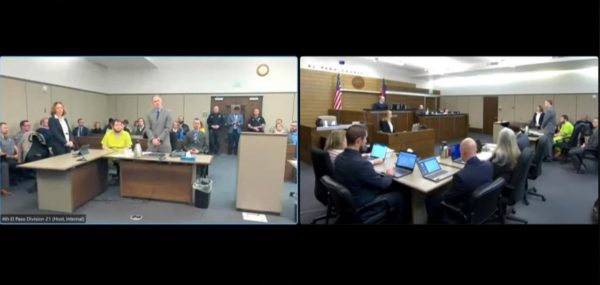 "We are not going to tolerate actions against community members based on their sexual identity," Allen said at a news conference after the hearing. "Members of that community have been harassed and intimated and abused for too long. And that's not going to occur in the 4th Judicial District."
During the hearing Judge Michael McHenry, following the filing of formal charges, granted a request from District Attorney Allen for the suspect's arrest affidavit to be unsealed. The court papers should be available to the public by the end of the day Wednesday, the Judge noted according to the Gazette.
Allen said that while he couldn't talk about what is in the affidavit, he told reporters that it might contain "much less information than you might expect."
Suspect in Club Q shooting appears in court:
Colorado Governor Jared Polis visits Club Q & memorial to victims
Polis stated Club Q will be back & that the community will be safe adding the perpetrator will be held fully accountable under Colorado law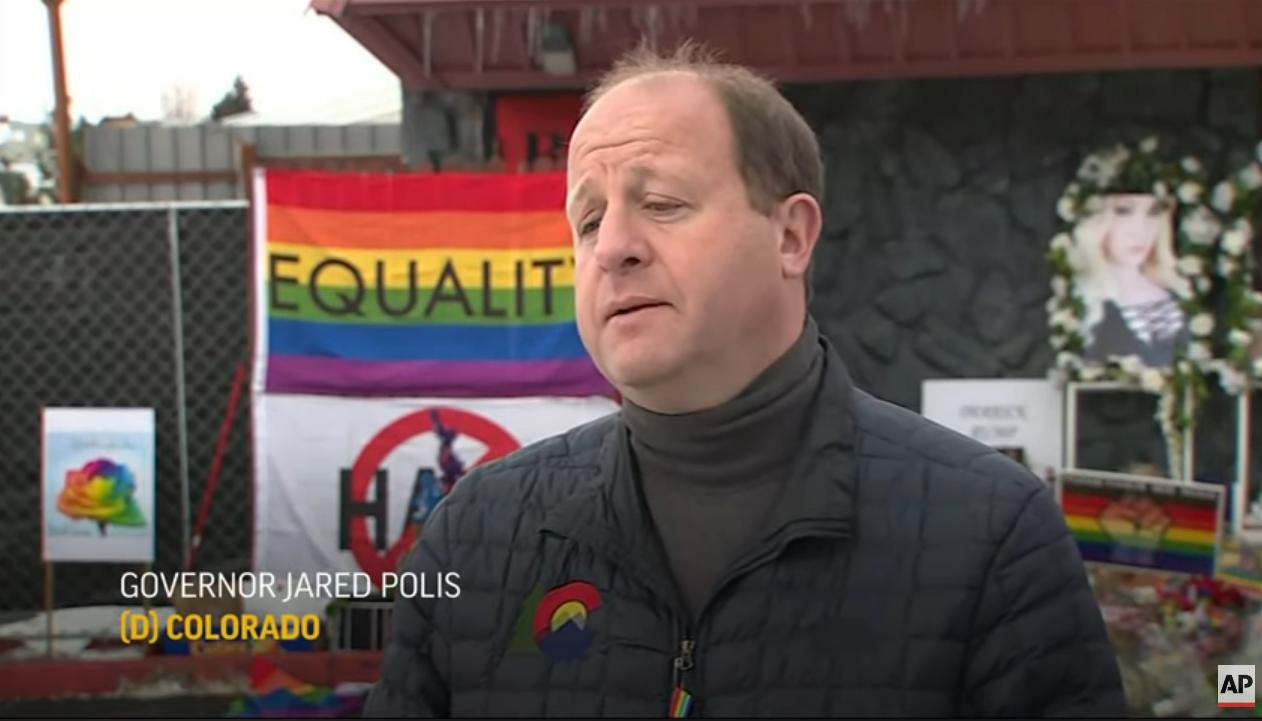 COLORADO SPRINGS – Accompanied by Club Q owners Nic Grzecka and Matthew Haynes, Colorado's openly gay Governor Jared Polis visited the growing memorial to the victims of the mass-shooting at the LGBTQ+ nightclub two weeks ago on Tuesday.
In his remarks to reporters, Polis stated that the Club Q will be back and that the community will be safe adding that the "perpetrator will be held fully accountable under the laws of Colorado for the heinous acts committed."
In response to a question asking if he thought the sharp uptick in anti-LGBTQ hate speech and rhetoric online contributed to the mass shooting, the governor responded saying;
"I mean we certainly don't know the contribution of the hostile rhetoric that's out there to this particular case, um but of course there's no excuse for rhetoric that targets or attacks individuals based on who they are or who they love, and that cannot only be incendiary or um ah inspire acts against the LGBTQ community- but it could also make life harder for those who are dealing with gender identity and sexual orientation issues, and need to see positive role models and get the support they need to be themselves."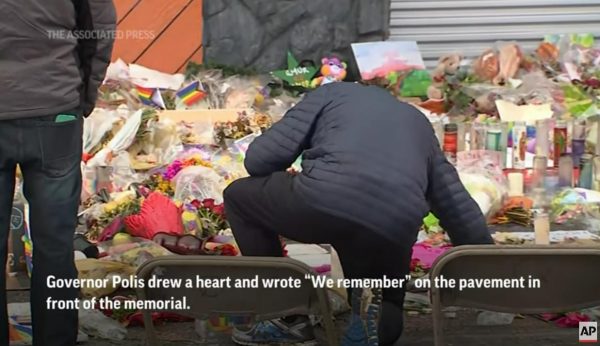 Grzecka, a co-owner of Club Q, had told the AP in one of his first interviews after the shooting he believes the targeting of a drag queen event is connected to the art form being cast in a false light in recent months by right-wing activists and politicians who complain about the "sexualization" or "grooming" of children.
Even though general acceptance of the LGBTQ community has grown, this new dynamic has fostered a dangerous climate, he said.
"It's different to walk down the street holding my boyfriend's hand and getting spit at (as opposed to) a politician relating a drag queen to a groomer of their children," Grzecka said. "I would rather be spit on in the street than the hate get as bad as where we are today."
Later Tuesday afternoon at the Atrevida Brewery owned by one of the three people hailed as heroes for tackling and subduing the shooter until arriving Colorado Springs Police officers were able to arrest him, the governor embraced Atrevida owner Richard Fierro.
Fierro, a former U.S. Army officer and combat veteran was honored with $50,000 from a local credit union as Polis and Colorado Springs Mayor John W. Suthers looked on.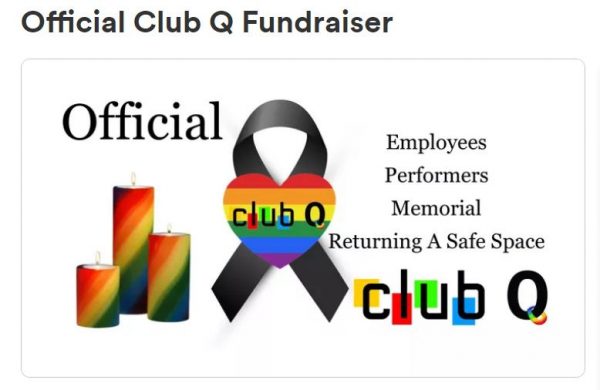 Matthew Haynes, the other co-owner of Club Q, created a verified GoFundMe fundraiser this week to help support staff and performers at the LGBTQ+ venue after a shooting took the lives of five people earlier this month.
"This fund is managed by Club Q directly and will be used to ensure the Club Q staff and entertainers don't suffer financial hardship due to this horrific act," Haynes wrote. "This fund will also go towards the total remodel of Club Q, the construction of an appropriate memorial for our victims and a small museum onsite. The goal is to return Club Q as a safe space for the LGBTQ+ community.
Plans for the return of Q are not fully developed yet. There will be many discussions ahead with stakeholders within the community. We are hopeful of making it more than just a bar. We envision a community resource center, state-of-the-art security precautions a gathering place to heal, remember and empower," Haynes wrote.
GoFundMe (Link)
From the Associated Press: