Federal judge rules parents must be notified about contraceptives
Kacsmaryk, appointed by former President Trump in 2019, has a long history of extreme opposition to LGBTQ+ & women's reproductive rights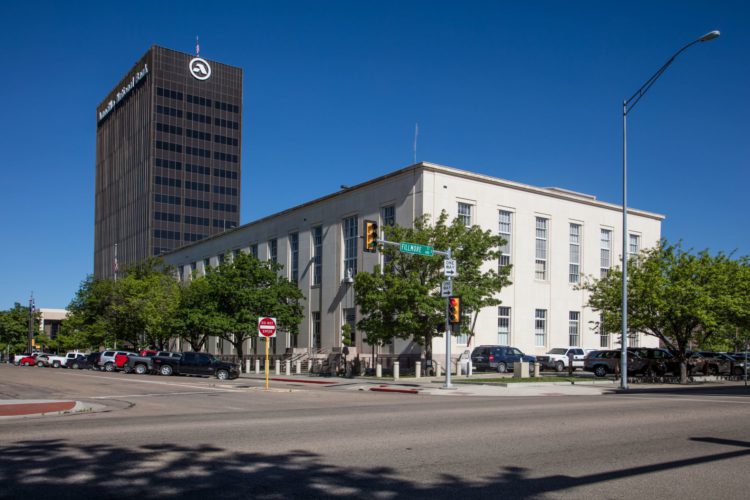 AMARILLO – U.S. District Judge Matthew Kacsmaryk issued a ruling December 8 that will require healthcare centers which receive federal money to obtain consent from parents before giving minors contraceptives.
Currently Federal law requires the U.S. Department of Health and Human Services Title X program to include "services for adolescents." Kacsmaryk's ruling in Deanda v. Becerra according to legal experts contradicts a 42-year-long consensus among federal courts that a minor's right to privacy includes the right to obtain contraceptives.
Attorney's for the plaintiff, Alexander Deanda, argued that he is "raising each of his daughters in accordance with Christian teaching on matters of sexuality, which requires unmarried children to practice abstinence and refrain from sexual intercourse until marriage."
The Legal Director of the National Center for Lesbian Rights Shannon Minter weighed in on Kacsmaryk 's ruling:
"This decision is a dangerous attempt to turn back the clock on women's equality and autonomy. The Supreme Court's reversal of Roe in Dobbs has empowered some lower courts to chip away at other fundamental freedoms. But just as Dobbs motivated Congress to pass a bipartisan law protecting marriage equality for same-sex and interracial couples, these judicial assaults on basic rights that Americans strongly support are likely to create a massive political backlash. The vast majority of Texans support the right to contraception, and this decision is out-of-step with that reality," Minter told the Blade in an emailed statement.
Kacsmaryk, 45, appointed to the Federal bench by former President Trump in 2019, has a long history of being extremally opposed to LGBTQ+ and women's reproductive rights, and his rash of recent rulings reflects that his taking a hard right stance.
In October Kacsmaryk found that Title VII prohibits employment discrimination against an individual for being gay or transgender, "but not necessarily all correlated conduct," including use of pronouns, dress and bathrooms. That ruling was seen as a victory for anti-LGBTQ+ Republican Texas Attorney General Ken Paxton in his campaign to challenge the rights of transgender Texans.
This was followed by his November ruling that the Biden administration had wrongly interpreted a provision of the Affordable Care Act (ACA), colloquially known as Obamacare, as barring health care providers from discriminating against LGBTQ+ Americans.
Kacsmaryk wrote the U.S. Supreme Court decision in Bostock v. Clayton County in which it held that "an employer who fires an individual merely for being gay or transgender violates Title VII." The High Court's opinion states that "it is impossible to discriminate against a person for being homosexual or transgender without discriminating against that individual based on sex."
Previous to his taking a seat on the Federal bench, Kacsmaryk very active in the archconservative Federalist Society. He co-founded its Fort Worth, Texas Federalist Society lawyers chapter in 2012,
During his U.S. Senate confirmation process, his nomination was vigorously opposed by Senate Democrats and a host of progressive groups including The Leadership Conference on Civil and Hum­­­­an Rights, a coalition of more than 200 national organizations committed to promoting and protecting the civil and human rights of all persons in the United States.
Its CEO and President Vanita Gupta in a lengthy December 12, 2017 letter, listed the reasons Kacsmaryk should not have been confirmed and then seated on a Federal bench by the U.S. Senate:
LGBT Animus:  Mr. Kacsmaryk fundamentally disapproves of LGBT people.  In a 2015 op-ed, he wrote: "In this century, sexual revolutionaries are litigating and legislating to remove the fourth and final pillar of marriage law: sexual difference and complementarity….  The major and growing Abrahamic religious denominations – Catholic, Protestant, Jewish – share a binary view of the human person and human sexuality….  [T]he Catechism holds that 'homosexual acts are intrinsically disordered,' 'contrary to the natural law,' and 'do not proceed from a genuine affective and sexual complementarity.'"
Marriage Equality:  Mr. Kacsmaryk has expressed strong opposition to the Supreme Court's opinion in Obergefell v. Hodges, which established a constitutional right to marriage equality in America.  He filed an amicus brief in the Obergefell case in which he argued against marriage equality, and after he lost, he wrote disparagingly: "On June 26, five justices of the Supreme Court found an unwritten 'fundamental right' to same-sex marriage hiding in the due process clause of the Fourteenth Amendment – a secret knowledge so cleverly concealed in the nineteenth-century amendment that it took almost 150 years to find."  Mr. Kacsmaryk expressed support for Kim Davis, the county clerk in Kentucky who violated a federal court order by refusing to issue marriage licenses to gay couples after Obergefell.  Mr. Kacsmaryk said Ms. Davis should not have been forced to go to jail, and he compared her actions to "pacifistic Quakers" who refused to hold combat positions in the military. Such disrespect for federal court orders is something rarely seen in a federal judicial nominee and for good reason, given that the position to which he is nominated would require adherence to federal court precedent and procedures.
LGBT Equality Legislation: Mr. Kacsmaryk has vigorously opposed bipartisan federal legislation that would prohibit discrimination based on sexual orientation and gender identity.  He wrote that the "deceptively titled Equality Act . . . seeks to weaponize Obergefell, moving with lightning speed from a contentious five-to-four victory on same-sex marriage to a nationwide rule that 'sexual orientation' and 'gender identity' are privileged classes that give no quarter to Americans who continue to believe and seek to exercise their millennia-old religious belief that marriage and sexual relations are reserved to the union of one man and one woman."  He also wrote: "Like some voracious legal Pac-Man, the Obergefell-fueled Equality Act devours any preexisting constitutional rights that might impede absolute victory in the march for 'marriage equality.'"
In addition, Mr. Kacsmaryk expressed support for Mississippi's draconian anti-LGBT law that has been called "the worst in the nation."  The law allows businesses and government officials with religious objections to refuse to serve LGBT couples and individuals.  When the Mississippi law was struck down by a federal judge, Mr. Kacsmaryk stated: "If his logic holds, it calls into question the entire category of conscience protections for religious dissenters, and that's just not the American tradition.  That just cannot be right.  We have this robust tradition of accommodating religious dissent." The Fifth Circuit overturned the district judge's decision on standing grounds.
Anti-Transgender Bias: Mr. Kacsmaryk has a particular animus and insensitivity toward transgender people.  In 2015, he wrote: "The Daily Beast recently reported that Facebook offers 51 gender-identity options: agender, cisgender, genderqueer, pangender, transgender, etc., making it seem as though the human person is more like a pluripotent cell whose sex and sexuality are subject to autonomous self-definition….  The view of 'male' and 'female' cannot easily coexist with a malleable view that recognizes and affirms 51 gender identities – with more to come."
Mr. Kacsmaryk has also lambasted the regulation implementing Section 1557 of the Affordable Care Act provision, which extended the non-discrimination mandate in federal health care law to gender identity and sex stereotyping.  These are critical protections because transgender and gender nonconforming individuals consistently face health care discrimination, including verbal abuse, physical abuse, and outright refusals of treatment.  Mr. Kacsmaryk formally opposed these protections in a comment he submitted to the Department of Health and Human Services during the rulemaking process.  He said these protections constituted a "radical self-definition and sex-actualization" and warned that "litigation threats will continue unless Congress repudiates the false premise that faith-based providers, physicians, and practitioners must forfeit their deepest religious convictions to participate in federally funded programs."  He also said about Section 1557: "This is not diversity but displacement, the imposition of a different morality via administrative regulation.  You must constantly affirm the sexual revolutionary view of the human person or you will be on the wrong side of federal law."
Mr. Kacsmaryk used similar invective in criticizing a Fort Worth, Texas school district effort to implement the Obama administration's guidance by permitting transgender students to use the bathroom of their gender identity.  Mr. Kacsmaryk stated: "This is not diversity but displacement, the absolutist imposition of a sexually revolutionized view of the human person without any accommodation for religious dissenters who may have a different view of man and woman, male and female."
In addition, Mr. Kacsmaryk filed briefs in opposition to the efforts of Gavin Grimm to use school bathrooms that corresponded with his gender identity.  In one brief, Mr. Kacsmaryk argued: "[T]he term 'sex' in Title IX must not be read to include gender identity. Congress has rejected attempts to modify civil rights statutes to include gender identity, and could reverse course at any time to provide a clear statement that lawmakers intend to press what would be the consequent constitutional issues." Given his hostile remarks, it is hard to imagine transgender individuals would have confidence that they would receive a fair hearing from Mr. Kacsmaryk if he is confirmed as a federal judge.
Public Accommodations: First Liberty Institute, where Mr. Kacsmaryk serves as deputy general counsel, recently filed an amicus brief in Masterpiece Cakeshop v. Colorado Civil Rights Commission on behalf of the petitioner baker who seeks to deny baking wedding cakes for same-sex couples.  Their brief argues hyperbolically that if the Supreme Court rules against the baker, "the coercive exercise of authoritarian power below threatens to quash dissent not only on debates regarding marriage, but also on all hotly contested issues of public concern." In a separate case raising the same issue, Klein v. Oregon Bureau of Labor and Industries, Mr. Kacsmaryk represents an Oregon couple who owned a bakery and who refused to bake a cake for a same-sex wedding.  Mr. Kacsmaryk would turn back the clock in America and allow businesses to openly discriminate against people for who they are or whom they love.
Women's Health:  Mr. Kacsmaryk wrote a Supreme Court amicus brief in Zubik v. Burwell attacking the Affordable Care Act's contraceptive access requirement, making the sweeping argument that "Congress, in short, enacted RFRA to protect all religious objectors from all laws that substantially burden their religious beliefs."  The Supreme Court remanded the case and requested that the parties attempt to find a mutually satisfactory accommodation to provide contraceptive access.
In addition, Mr. Kacsmaryk has fought for the ability of pharmacists to deny critical health care services to women such as access to emergency contraceptives.  In an amicus brief filed with the Supreme Court, Mr. Kacsmaryk wrote that a Washington state law requiring pharmacists either to fill a medical prescription or find an available pharmacist who will, which had been upheld by the Ninth Circuit, "authorizes an unprecedented and dangerous intrusion on the most basic right of conscience."  The Supreme Court denied certiorari and let the Ninth Circuit decision stand.
Mr. Kacsmaryk has also been highly critical of the right to reproductive freedom.  He wrote: "On January 22, 1973, seven justices of the Supreme Court found an unwritten 'fundamental right' to abortion hiding in the due process clause of the Fourteenth Amendment and the shadowy 'penumbras' of the Bill of Rights, a celestial phenomenon invisible to the non-lawyer eye….  But Roe did not resolve the fierce controversy of abortion.  Instead, sexual revolutionaries suffered loss after loss when they rammed Roe into state and municipal policies restricting public funds or forced participation in the 'fundamental right' of abortion." Embracing the rhetoric of the far right, he has stated: "Today, pro-abortion and pro-life adversaries continue to litigate the points where the unwritten constitutional right to abortion collides with written constitutional rights to speech, association, assembly, and religion." His record demonstrates that Mr. Kacsmaryk could not be fair and impartial in cases involving reproductive freedom.
An overall summary of Mr. Kacsmaryk's worldview is captured by a statement he made in 2015, when he wrote that the Sexual Revolution "sought public affirmation of the lie that the human person is an autonomous blob of Silly Putty unconstrained by nature or biology, and that marriage, sexuality, gender identity, and even the unborn child must yield to the erotic desires of liberated adults." It is deeply disturbing that Mr. Kacsmaryk believes LGBT rights and reproductive freedom are premised on a "lie" that resulted from nothing more than "the erotic desires of liberated adults."
A list of everything & everyone the right accused of grooming
A non-exhaustive list from Joe Biden to Fox News, no one was safe from the right's ongoing bigoted smear campaign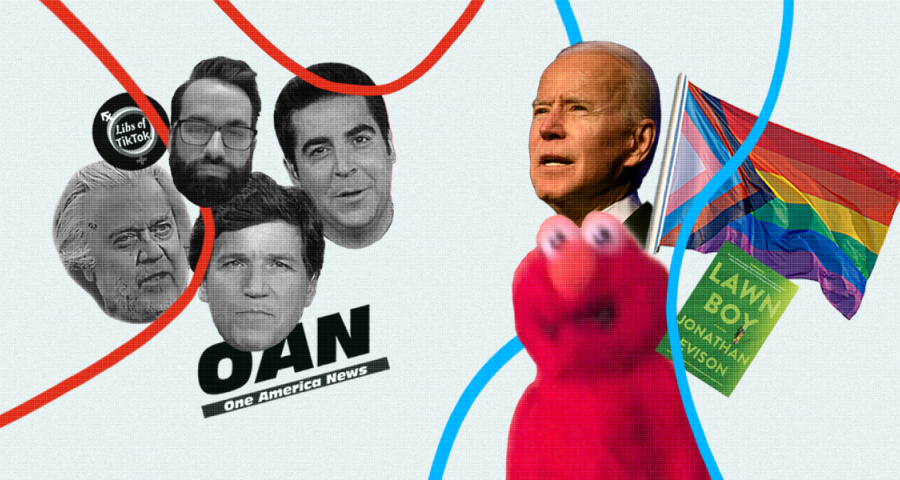 Editor's Note: Content warning: This article includes extended discussion of sexual violence and LGBTQ hate. The Rape, Abuse & Incest National Network (RAINN) operates the National Sexual Assault Hotline, which can be reached at 800-656-4673 or online via hotline.rainn.org. Trans lifeline, a hotline staffed by and created for transgender and nonbinary people, can be reached at 1-877-565-8860 or translifeline.org. The Trevor Project's crisis intervention and suicide prevention hotline for LGBTQ youth can be reached at 866-488-7386 or through thetrevorproject.org/get-help/. 
By Beatrice Mount & Alyssa Tirrell | WASHINGTON – Last year, no one — not even Elmo — dodged the right's bigoted groomer smear campaign. Accusations that individual people, organizations, and companies were engaged in widespread attempts to groom children (either sexually or into a so-called LGBTQ lifestyle) reached staggering levels in 2022, spreading from social media platforms and conservative cable all the way to representatives in Washington.
Grooming is a set of manipulative behaviors abusers use for the explicit purpose of forming a sexual relationship with minors. Right-wing media outlets and figures misappropriated the term, drawing on old and bigoted stereotypes that LGBTQ people are a sexual threat to minors in order to perpetuate hate — turning a once useful term into a de facto anti-LGBTQ slur.
This rhetoric supported dangerous bans on life-saving trans healthcare, a directive investigating parents who support their trans children, legislation revoking the parental rights of LGBTQ allies, and vague laws restricting any mention of LGBTQ people in the classroom. The smear has also contributed to a wave of anti-LGBTQ violence — including armed terrorists storming drag queen story hours and family-friendly pride events, death threats against gay politicians, and bomb threats against Children's Hospitals.
Mainstream press perpetuated the smear by platforming its architects in puff-piece profiles and articles framing LGBTQ rights as a political debate. By the time the Associated Press had officially released guidance against uncritically repeating the slur, groomer was already the right's catchall for the LGBTQ community.
Transgender People: The use of the word groomer to refer to transgender people echoes a tactic utilized in the early 2000s against gay people. Grooming was already misappropriated when applied to LGBTQ acceptance or same-sex marriage and now the right has expanded the definition even further in an effort to frame the existence of trans people as an encouragement of sexual acts. Hate spread by Rep. Marjorie Taylor Green (R-GA), right-wing influencer Will Witt, conspiracy theorist James Lindsay, and Gays Against Groomers founder Jaimee Michell, was buoyed by anti-trans coverage on Fox News that fearmongered around trans representation, healthcare, and the notion of transness.  
Drag Queens: Referring to drag performers as groomers has created the false impression that drag performance is inherently sexual or that it encourages gender dysphoria. Right-wing media figures, such as conservative podcasters Owen Shroyer and Steve Bannon, Fox News hosts Jesse Watters and Sean Hannity, and former Secretary of Housing and Urban Development Ben Carson claimed that drag performers were intentionally sexualizing children. Other figures, including OAN host Dan Ball and right-wing commentator Dominique Samuels, claimed that this alleged sexualization is an effort to indoctrinate children into leftism. In even more extreme cases, the Daily Wire's Matt Walsh encouraged or excused direct violence against drag performers. These smears have fueled a violent political atmosphere and targeted attacks. Mainstream media has noted the uptick in the presence of Proud Boys and other violent protesters outside of drag events across the country, individual drag queens have expressed concern for their own safety, and some performers have been the victims of online harassment campaigns.
Pride Parades: During Pride Month, right-wing media utilized the groomer slur to fearmonger around pride events, going so far as to doctor footage of drag performances in an effort to mobilize extremist reactions. Right-wing influencers such as Chaya Raichik, creator of Libs of TikTok, and avowed Christian fascist Kelly Neidert, targeted specific gatherings. Meanwhile, OAN's In Focus, Real America and Tipping Point segments waged a more generalized campaign of hate against pride events.  Extremism researchers and LGBTQ activists drew a direct connection between this bigoted smear campaign and the far-right extremists who protested pride parades, including the highly publicized arrest of white nationalist group Patriot Front, in which police charged dozens of members with conspiracy to riot. 
The Entire LGBTQ Community: In addition to targeting specific LGBTQ people or groups, right-wing media accounts such as Libs of TikTok, OAN personalities Landon Starbuck and Alison Steinberg, Fox News host Tucker Carlson, right-wing podcasters Tim Pool, Allie Beth Stuckey, Matt Walsh, and Freddy Silva, and conservative commentators Christopher Rufo and Dave Rubin made generalized claims against the entire LGBTQ community. Following a severe uptick in the use of the word groomer on right-wing social media accounts, evidence that the slur contributed to real-world violence against LGBTQ people, and calls for guidance from organizations, including Media Matters, some social media outlets incorporated the slur into their hate speech policies. The Associated Press eventually cautioned against uncritical use of the slur, but on social media, regulation and enforcement remain varied. 
Club Q: After the mass shooting at Club Q in Colorado Springs, right-wing figures blamed the LGBTQ community for motivating violence against themselves. They weaponized the groomer slur in a confusing response that oscillated between excusing anti-LGBTQ violence and denying any culpability right-wing media bore in stoking anti-LGBTQ sentiment. Far-right trolls subsequently harassed Club Q survivors both on and offline — dubbing the man who disarmed the shooter a groomer. The House Oversight Committee held a hearing on the rise in anti-LGBTQ extremism following the shooting, during which Republican representatives claimed that their Democratic colleagues were using the tragedy as a means of smearing the right. The hearing was followed by GAG founder Jaimee Michell slandering one witness who had appeared before the representatives as a groomer.
WATCH: Club Q shooting survivor Michael Anderson testifies before House Oversight Committee hearing on violence against LGBTQ+ community.

"Hate speech turns into hate action, and actions based on hate almost took my life…at 25 years old." pic.twitter.com/2c3QEaompc

— MSNBC (@MSNBC) December 15, 2022
Books: Alongside right-wing legislative efforts aimed at schools and libraries, 2022 saw a concerted effort to ban LGBTQ books under the guise of protecting children from grooming. Many of these policies were successfully implemented.
American Girl: American Girl released "A Smart Girl's Guide: Body Image," discussing practical and intersectional advice about body image and gender identity — which Jaimee Michell called the "definition of grooming." Others called for a boycott of American Girl for promoting "transgender ideology" to kids — or as one right-wing commentator put it, "using girls' love of dolls as a Trojan horse to teach them to destroy their bodies." American Girl stood by the book, emphasizing: 
"The content in this book was developed in partnership with medical and adolescent care professionals and consistently emphasizes the importance of having conversations and discussing any feelings with parents or trusted adults. … We are committed to delivering content that leaves our readers feeling informed, confident, and positive about themselves."
Hospitals and Doctors: Libs of TikTok instigated a series of online harassment campaigns against specific hospitals and doctors, falsely conflating gender-affirming care to mutilation, child abuse, and grooming. The effort was later amplified by other media figures such as Jesse Kelly, Matt Walsh, and Terry Schilling. Enraged followers left online comments and voicemails labeling health care providers groomers. This led to a series of bomb threats. As a result, some facilities limited either their care or the information on their websites, making it more difficult for trans people to access gender-affirming care.
Parents: Texas Gov. Greg Abbott, conservative "parody" site Babylon Bee's CEO Seth Dillon, conservative commentators Steven Crowder and Tim Young, Fox News guest Jimmy Failla, and Candace Owens contributed to claims that parents who expose their children to LGBTQ themes or supported their LGBTQ children were themselves groomers. This trend continues to fuel new legislative efforts. Gov. Abbott directed Texas state agencies to investigate parents and medical caregivers of trans youth. Florida Republicans proposed legislation criminalizing adults taking children to drag shows while Republicans in Idaho, Alabama, and Michigan proposed legislation criminalizing guardians providing gender-affirming care to their children. 
Democrats: Leading up to the 2022 midterm elections, Republicans and right-wing media figures spread anti-LGBTQ rhetoric in an effort to rally their base. Fox News host Laura Ingraham, conservative podcaster Liz Wheeler and Jesse Kelly, Steve Bannon, and Matt Walsh associated grooming with the Democratic party or the left more broadly. After the election, Media Matters noted that political attacks on LGBTQ people and supporters failed to produce the victory Republicans had promised.
President Joe Biden: In addition to the Democratic party, some right-wing media figures turned the groomer slur against individual politicians. OAN's Chanel Rion accused President Joe Biden of being the "groomer-in-chief" during a rant against gender-affirming health care. In her segment, Rion claimed that grooming was the first step in a top-down leftist strategy to "sterilize your children, abort your babies, discourage nuclear families, and encourage non-reproducing unions."
Coming out doesn't happen just once. It's a journey that needs love and courage every step of the way. Share our new film 👇 and let someone know you're their #LifelongAlly. pic.twitter.com/S5ipPxZRON

— OREO Cookie (@Oreo) April 4, 2022
By hijacking the conversation around grooming with conspiracy theories, the right has turned child abuse into a demeaning moral crusade that obscures legitimate concerns about predators with flashy fiction. Child sexual abuse is a problem outside of Hollywood, and most abusers aren't executive producers or directors — they're the acquaintances, family friends, and family members of their victims. While pretending this isn't the case may earn Owens views, it makes it harder for victims and survivors — especially queer victims and survivors — to share their story, seek justice, and heal. 
**************************************************************************
The preceding article was previously published by Media Matters for America and is republished with permission.