Governor-elect Sarah Huckabee picks anti-LGBTQ Ed Secretary
Oliva saw implementation of Florida's controversial "Parental Rights in Education" law colloquially referred to as the "Don't Say Gay" law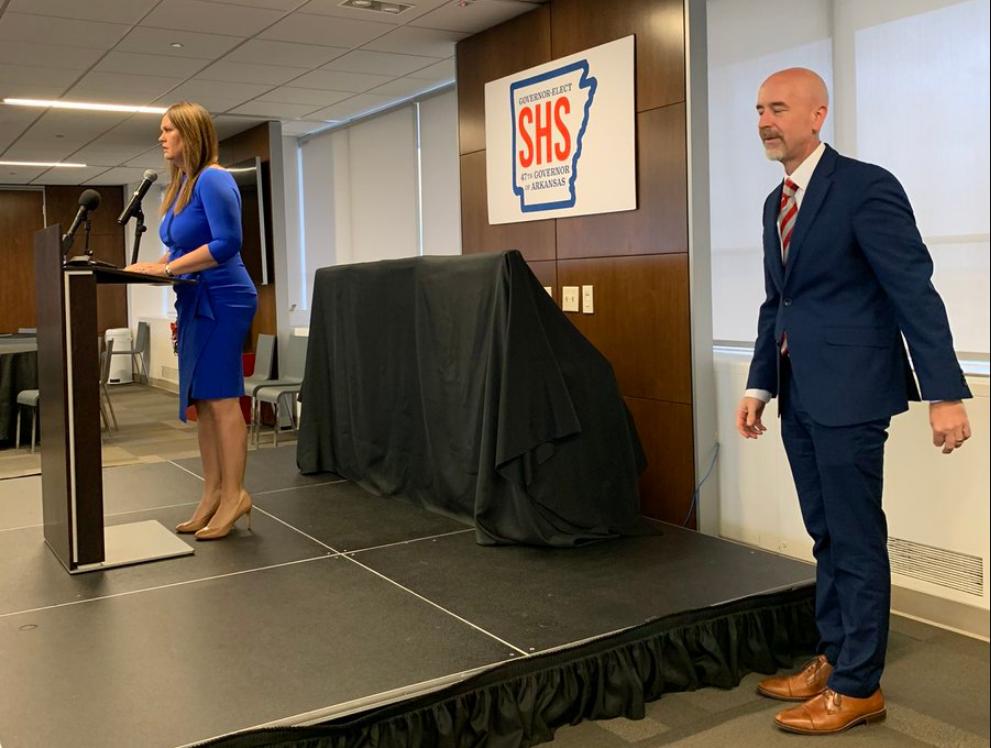 LITTLE ROCK, Ark. – Arkansas Governor-elect Sarah Huckabee Sanders announced Thursday she picked a senior Florida Department of Education official to be Arkansas Education secretary.
In a press conference, the incoming Republican governor said that Jacob Oliva, currently the chancellor of the division of public schools for the state of Florida, will replace former Gov. Asa Hutchinson's appointee Johnny Key as the head of the Arkansas Education Department. Oliva saw implementation of Florida's controversial "Parental Rights in Education" law colloquially referred to as the "Don't Say Gay" law.
Governor-elect Sarah Huckabee Sanders announced Thursday that Jacob Oliva, chancellor of the division of public schools for the state of Florida, will replace Johnny Key as the head of the Arkansas Education Department. pic.twitter.com/rhx7mQsR9X

— Stephen Simpson (@Steve55Simpson) December 29, 2022
Sanders told reporters she intends to work in partnership with the State Board of Education to appoint Oliva to serve in a dual role as the department secretary and Commissioner of Elementary and Secondary Education.
The appointment suggests Sanders may emulate in Arkansas the education agenda of Florida Gov. Ron DeSantis, a leading contender of the GOP presidential nomination in 2024, WUSF Public Media in South-Florida noted.
Sanders' announcement cited Oliva's work implementing "DeSantis' parental rights policies and bold education reforms."
The appointment of Jacob Oliva, senior chancellor at the Florida Dept. of Education, suggests Arkansas may try to emulate the sunshine state's education agenda.https://t.co/M2sgIG9oMy

— WUSF (@wusf) December 30, 2022
"Education is the foundation for success, and, with my nominee for Secretary of Education and Commissioner of Elementary and Secondary Education, Jacob Oliva, we are ready to transform Arkansas education with bold reforms that will empower every kid to succeed," Sanders said.
The governor-elect also cited her Arkansas LEARNS plan, introduced during her campaign.
"Through my Arkansas LEARNS plan, we will expand access to quality education for every kid growing up in our state, empower parents, not government bureaucrats, and prepare students for the workforce, not government dependency, so everyone has a shot at a better life right here in Arkansas," Sanders said.
Huckabee-Sanders, who formerly was a White House Press Secretary under former President Trump has a lengthy anti-LGBTQ+ record and has a documented history of spreading misformation.
Huckabee-Sanders is the eldest daughter of another former Arkansas Governor Mike Huckabee, who held office from 1996 to 2007 and was well known for his anti-LGBTQ+ positions.
The elder Huckabee has been a staunch opponent of LGBTQ equality, dating back to when he first burst onto the public scene in the 1990s and declared that "we should isolate the carriers" of HIV and that HIV/AIDS research received "an unfair share of federal dollars."
The former governor is on the record for opposing marriage equality, supports the dangerous practise of "conversion therapy," opposed allowing LGBTQ Americans to adopt children, because "children aren't puppies" and has argued against local ordinances that would protect LGBTQ Americans from discrimination.
His daughter as White House Press Secretary defended Trump's tweeted ban of transgender military members: "This is a very expensive and disruptive policy and based on consultations he's had with his national security team came to the conclusion that it erodes military readiness and cohesion and made the decision based on that… it is based on a military decision."
She also defended the Trump administration's support of LGBTQ discrimination, including fighting to the Supreme Court to deny service to LGBTQ customers.
In a White House Press briefing Sanders was asked: "The lawyer for the solicitor general's office for the administration said today in the Supreme Court if it would be legal, possible for a baker to put a sign in his window saying we don't bake cakes for gay weddings. Does the president agree that that would be OK?" 
She answered stating: "The president certainly supports religious liberty and that's something he talked about during the campaign and has upheld since taking office." When pressed on whether that included support for signs that deny service to gay people, Sanders responded, "I believe that would include that."
She has also, like her father, framed marriage equality and other social matters as an "attack" on "values": "The unilateral truce on social issues within the GOP is bad for our party and wrong for our country—our core values are under attack, and we will stand for those who stand for what's right," she said in a statement.
Arkansas anti-trans schools bathroom bill signed into law
"Arkansas isn't going to rewrite the rules of biology just to please a handful of far-left advocates," a spokesperson said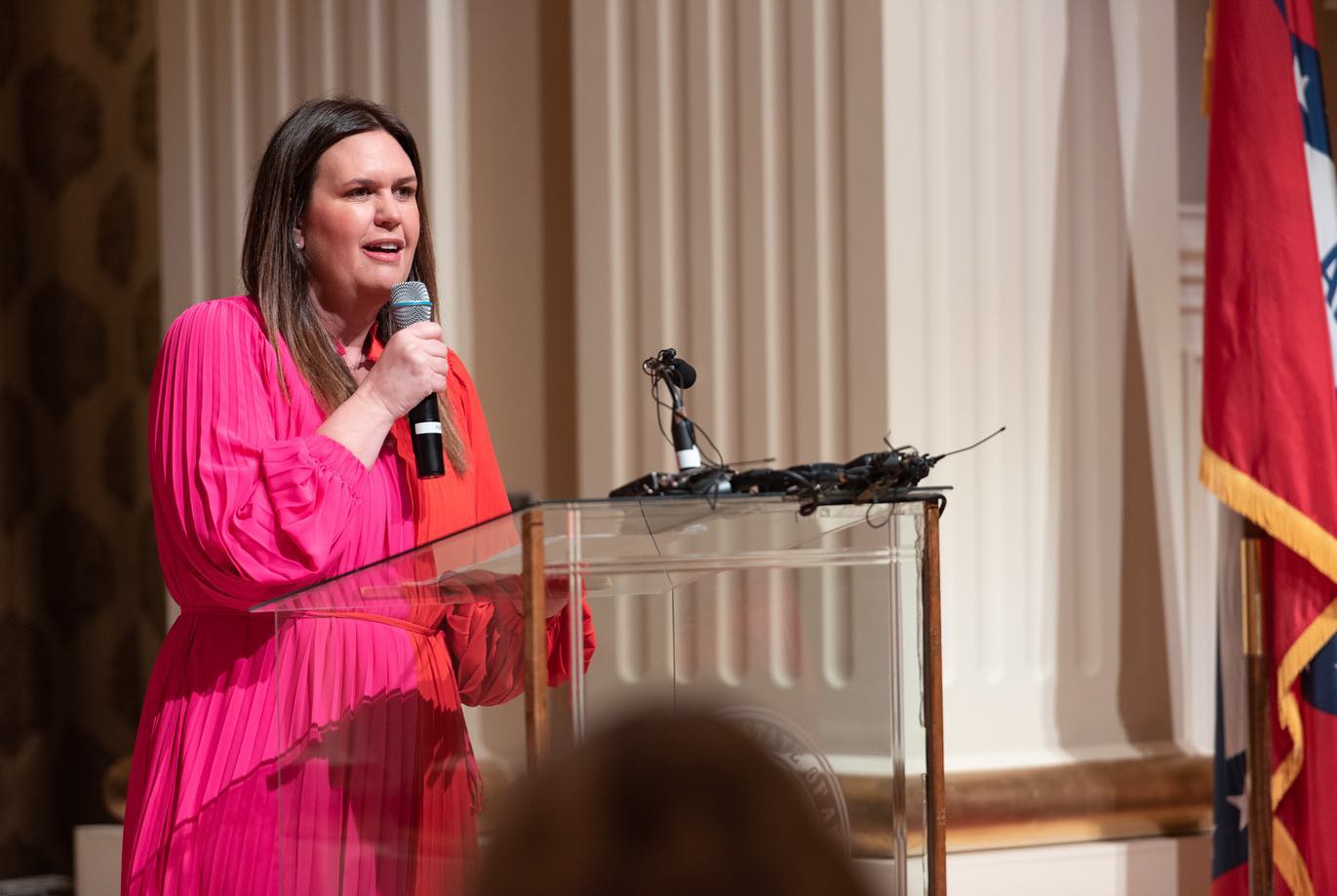 LITTLE ROCK – Republican Governor Sarah Huckabee Sanders signed into law Tuesday a measure that prohibits trans Arkansans from using a bathroom matching their gender identity in the state's K-12 public school facilities.
The language of the law requires schools to provide reasonable accommodations for trans students and others, that includes single-person restrooms and changing areas. Schools that violate the law can face fines of at least $1,000, and parents can also file lawsuits to enforce the measure.
"The governor has said she will sign laws that focus on protecting and educating our kids, not indoctrinating them and believes our schools are no place for the radical left's woke agenda. Arkansas isn't going to rewrite the rules of biology just to please a handful of far-left advocates," Alexa Henning, a spokesperson for Sanders told multiple media outlets.
Arkansas governor signs school bathroom bill into law https://t.co/vXGbgOGocP

— 4029news (@4029news) March 22, 2023
Arkansas school board debate includes 'death to LGBT' remarks
One member of the audience during public comments stood at the podium and insisted that LGBTQ people deserved a 'biblical' fate of death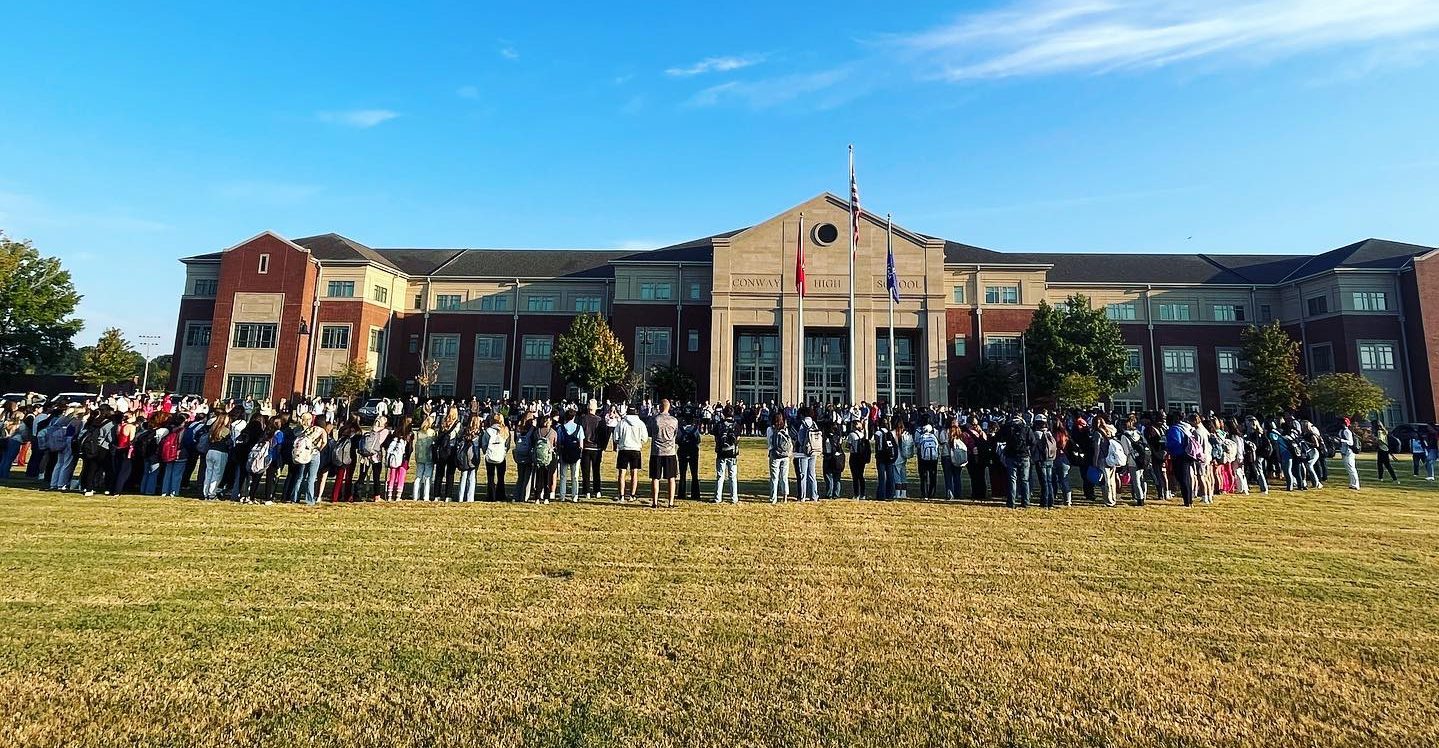 CONWAY, Ar. – An already tense and contentious Conway School District board meeting Tuesday, that was set to discuss new policies banning transgender students from restrooms and accommodations on overnight field/sport team trips aligning with their gender identity, exploded when one member of the audience during public comments stood at the podium and insisted that LGBTQ+ people deserved a 'biblical' fate of death.
"God gave them over to a depraved mind so that they do what they should not be doing," the gray-haired man says in a video clip recorded by a meeting attendee. "They invent ways of doing evil. But let me remind you that those who do such things deserve death," the gray haired man read from his notes. "The LGBT community, not only continues to do these very things, but also approves of those who practice them," he added.
@layalaine If you thought this was a sermon at church, you'd be wrong. These were the words the Conway school board allowed to be spoken tonight. This man spoke right before a sophomore from Conway high who is a transgender student. He said, "let me remind you that those who do such things deserve d€@th." He said those who do such things DESERVE D€@TH and the school board sat there and did NOTHING. CPSD should be ashamed. #trans #transgender #arkansas #conway #schoolboard #transrights #gender ♬ original sound – Layalaine
Reaction to the speaker was met with booing and rude noises from some in attendance who supported the LGBTQ+ students to clapping and cheering from those in the audience agreeing with the man's viewpoints.
KTHV CBS 11 reported that after the heated public debate and comments the board voted to implement the bathroom restrictions and also same-gender guidance for overnight hotel room assignments "based on a student's sex assigned at birth."
Republican State Senator Jason Rapert, who represents the local area which includes parts of Faulkner and Perry Counties of which Conway is Faulkner county seat, told KTHV; "For the first time in my entire representation in the Arkansas Senate have I ever felt led to come and speak at a school board meeting. I am proud of the school board members," he said.
In addition to the bathroom and field/sport team trip restrictions, the board voted to ban two books: the anthology Beyond Magenta: Transgender Teens Speak Out by Susan Kuklin and the young-adult novel Felix Ever After by Kacen Callender, the Arkansas Times reported. The books were deemed inappropriate because of their LGBTQ+-related content.
A Conway School District committee said two award-winning books with LGBTQ themes should stay in the library, but school board members banned the books anyway.
But there are still gray areas after the board vote; this included no clear answer for whether any accommodations will be made for transgender students who need to use the bathroom.
There were also still questions on how Title IX, rules against discrimination based on sex, may come into play which could leave the school district open to a lawsuit over the newly enacted polices.
KTHV CBS 11:
Wal-Mart founder's family sets up $1M fund for LGBTQ groups in Arkansas
"Our state is in a moment of reflection where each of us must send a message of acceptance to the LGBTQ community- 'you belong here.'"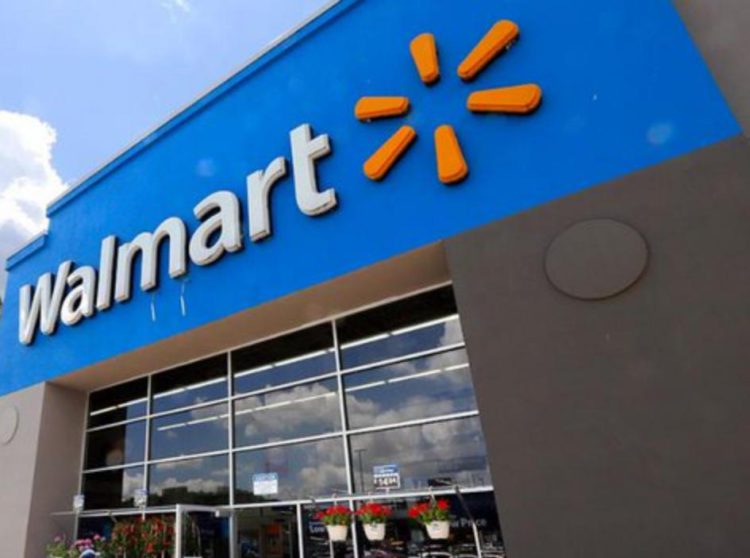 BENTONVILLE, AR. – In an announcement made Thursday by the Alice L. Walton Foundation, named for the daughter of Wal-Mart founder Sam and his wife Helen Walton, family members working through the foundation are launching a $1 million fund for groups assisting LGBTQ people in the retail giant's home state of Arkansas.
"Organizations from across our state are leading the efforts needed to build a sense of community," said Alice Walton. "Let's support this important work that ensures everyone in Arkansas can live their lives with equity and dignity."
The $1 million fund will distribute grants of $25,000 and above for Arkansas-based organizations that provide critical services to the LGBTQ community. National entities with a local presence, established in-state partnerships and strong community relationships will also qualify.
"Our state is in a moment of reflection where each of us must send a message of acceptance to the LGBTQ community that says – 'you belong here,'" said Olivia and Tom Walton in a statement. "It is also a time for action by recognizing LGBTQ Arkansans face growing challenges that need community-driven solutions."
"This fund will allow LGBTQ-serving nonprofits in our state to expand their impact on communities and help Arkansans pull together to build a more welcoming and supportive environment for us all," said Heather Larkin, president of Arkansas Community Foundation.
The initiative was launched following a legislative session in Arkansas that was marked by new laws restricting the rights of transgender people. The state is being sued over one of those measures, which bans gender confirming treatments for transgender youth. Unless blocked by a federal judge, the ban will take effect July 28, The Associated Press reported.
Reacting to the announcement Adrienne Collins from Central Arkansas Pride said,
"There are many organizations eager to stand up for a more inclusive, accepting environment for all who live in and visit our state. We are committed to showing up every day to ensure Arkansas' LGBTQ community has the support needed to thrive."
The grant selection committee will include leadership and representation from the LGBTQ community. Organizations interested in learning more about the fund can visit arcf.org/lgbtq.