Northwest Arkansas Equality forced to relocate Pride programs
Drag performances where minors are permitted are no longer allowed during Northwest Arkansas Pride Weekend at the Walton Center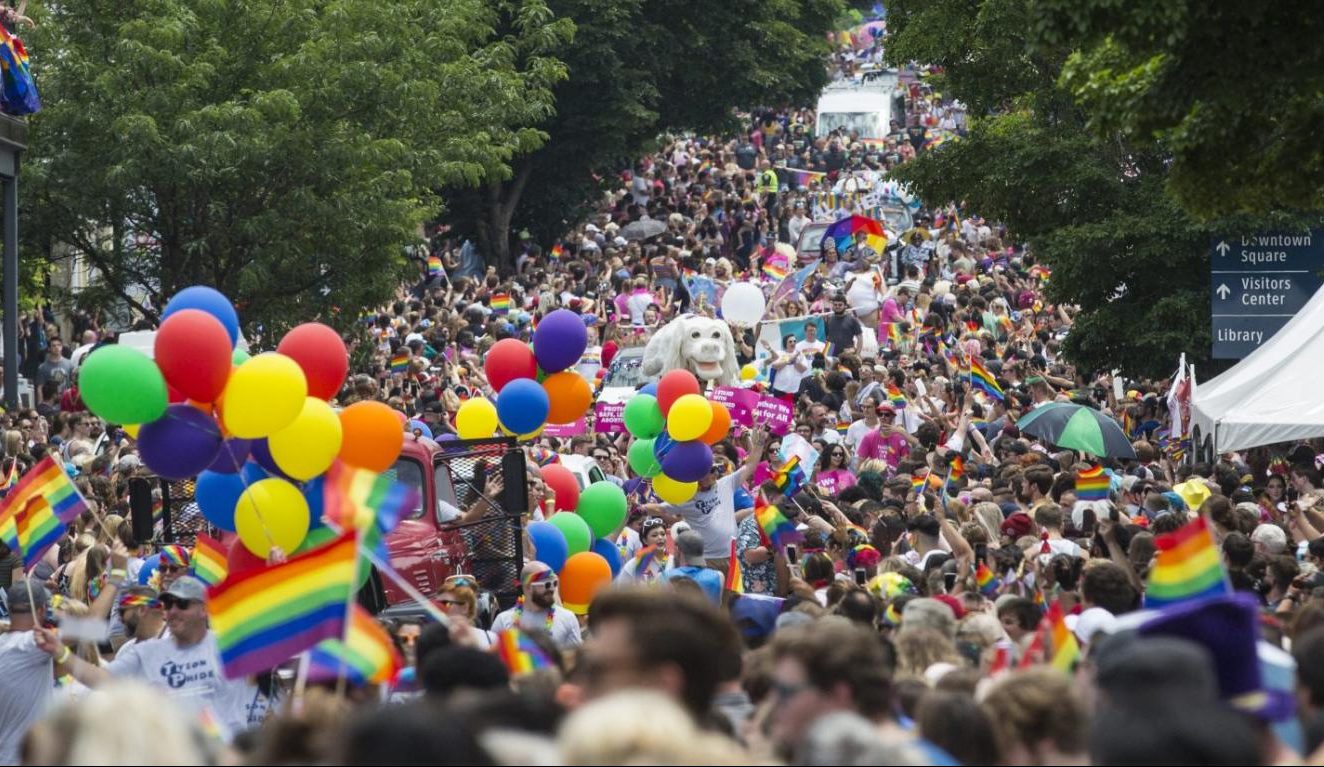 FAYETTEVILLE, Ark. – The largest performing arts center in Arkansas is shutting out pride events due to the presence of drag performances Northwest Arkansas Equality announced Wednesday.
According to Northwest Arkansas Equality, Peter Lane, president and chief executive officer of the Walton Arts Center, located in Fayetteville, told the LGBTQ nonprofit, "that drag performances where minors are permitted are no longer allowed in their facilities" during pride weekend, scheduled June 24.
The Walton Arts Center's governing boards of directors upheld the decision on May 2 during a meeting with NWA Equality's representatives. No law or Walton Arts Center written policy prevents NWA Equality from hosting its full range of NWA Pride programming at this venue, including drag performances attended by youth the non-profit stated.
According to the Northwest Arkansas Democrat Gazette, the city owns the Walton Arts Center but its operation is governed by an independent board. The city also owns the Fayetteville Town Center, but it is operated by the city's tourism bureau, Experience Fayetteville, which is governed by the city's Advertising and Promotion Commission.
The newspaper also reported that the state Legislature this session passed Senate Bill 43, which originally sought to consider drag performances as "adult-oriented" under state law. However, the bill was amended to define an "adult-oriented" performance as one "intended to appeal to the prurient interest" that includes some form of nudity or sexual activity. The adopted law makes no mention of drag performances.
Northwest Arkansas Pride is a multi-day LGBTQ advocacy celebration attracting 30,000 visitors to the region. In a press release, Richard Gathright, Director, NWA Pride and
Northwest Arkansas Equality said:
"This decision is surprising, disappointing, and inconsistent. Recent and future public programming selected by the Walton Arts Center features actors performing in drag and permits minors to attend. This includes The Rocky Horror Picture Show and Tootsie, the musical, during WAC's most recent season. Hairspray is part of WAC's upcoming Broadway Series sponsored by Procter & Gamble.
The Walton Arts Center's mission includes "connecting and engaging people through inspiring arts experiences." Further, they have a public-facing policy stating parents are the only ones qualified to determine what is appropriate for their child to view. NWA Equality shares their interest in accurately communicating programming to parents.
As a result of the Walton Arts Center's censorship of Queer performance art, NWA Equality is pausing its partnership with the WAC and the rental of its locally tax-supported facilities. The NWA Pride Youth Zone will move to the Fayetteville Town Center. The event will occur from 11 a.m. to 4 p.m., Saturday, June 24, in conjunction with the NWA Pride Festival and the 5 p.m. Parade on Dickson Street."
Governor-elect Sarah Huckabee picks anti-LGBTQ Ed Secretary
Oliva saw implementation of Florida's controversial "Parental Rights in Education" law colloquially referred to as the "Don't Say Gay" law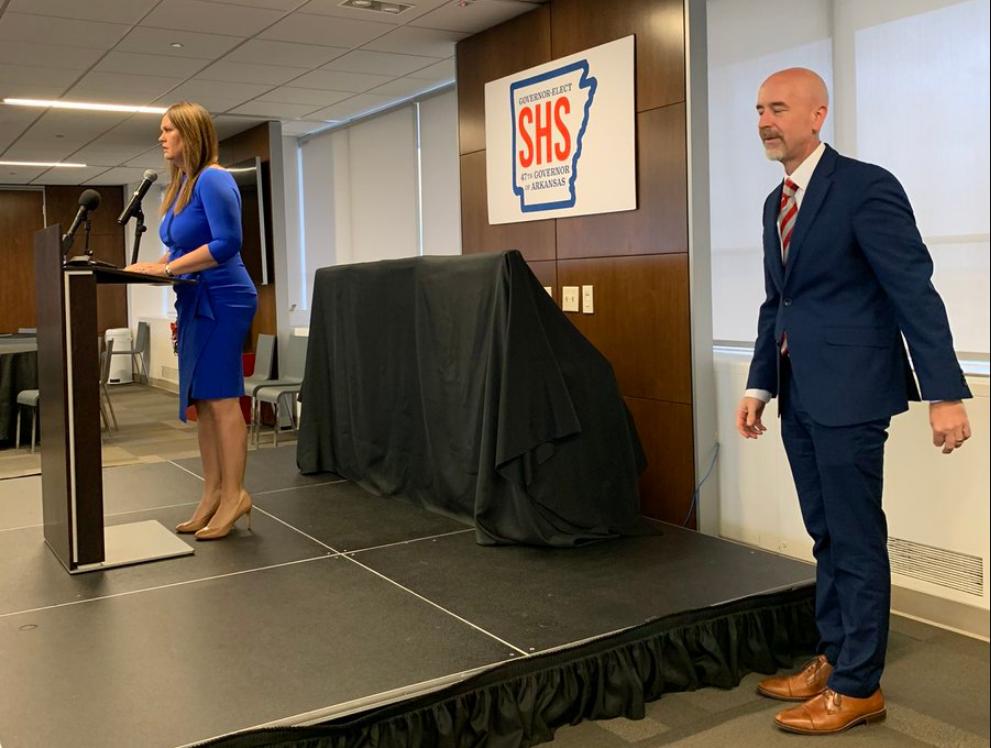 LITTLE ROCK, Ark. – Arkansas Governor-elect Sarah Huckabee Sanders announced Thursday she picked a senior Florida Department of Education official to be Arkansas Education secretary.
In a press conference, the incoming Republican governor said that Jacob Oliva, currently the chancellor of the division of public schools for the state of Florida, will replace former Gov. Asa Hutchinson's appointee Johnny Key as the head of the Arkansas Education Department. Oliva saw implementation of Florida's controversial "Parental Rights in Education" law colloquially referred to as the "Don't Say Gay" law.
Governor-elect Sarah Huckabee Sanders announced Thursday that Jacob Oliva, chancellor of the division of public schools for the state of Florida, will replace Johnny Key as the head of the Arkansas Education Department. pic.twitter.com/rhx7mQsR9X

— Stephen Simpson (@Steve55Simpson) December 29, 2022
Sanders told reporters she intends to work in partnership with the State Board of Education to appoint Oliva to serve in a dual role as the department secretary and Commissioner of Elementary and Secondary Education.
The appointment suggests Sanders may emulate in Arkansas the education agenda of Florida Gov. Ron DeSantis, a leading contender of the GOP presidential nomination in 2024, WUSF Public Media in South-Florida noted.
Sanders' announcement cited Oliva's work implementing "DeSantis' parental rights policies and bold education reforms."
The appointment of Jacob Oliva, senior chancellor at the Florida Dept. of Education, suggests Arkansas may try to emulate the sunshine state's education agenda.https://t.co/M2sgIG9oMy

— WUSF (@wusf) December 30, 2022
"Education is the foundation for success, and, with my nominee for Secretary of Education and Commissioner of Elementary and Secondary Education, Jacob Oliva, we are ready to transform Arkansas education with bold reforms that will empower every kid to succeed," Sanders said.
The governor-elect also cited her Arkansas LEARNS plan, introduced during her campaign.
"Through my Arkansas LEARNS plan, we will expand access to quality education for every kid growing up in our state, empower parents, not government bureaucrats, and prepare students for the workforce, not government dependency, so everyone has a shot at a better life right here in Arkansas," Sanders said.
Huckabee-Sanders, who formerly was a White House Press Secretary under former President Trump has a lengthy anti-LGBTQ+ record and has a documented history of spreading misformation.
Huckabee-Sanders is the eldest daughter of another former Arkansas Governor Mike Huckabee, who held office from 1996 to 2007 and was well known for his anti-LGBTQ+ positions.
The elder Huckabee has been a staunch opponent of LGBTQ equality, dating back to when he first burst onto the public scene in the 1990s and declared that "we should isolate the carriers" of HIV and that HIV/AIDS research received "an unfair share of federal dollars."
The former governor is on the record for opposing marriage equality, supports the dangerous practise of "conversion therapy," opposed allowing LGBTQ Americans to adopt children, because "children aren't puppies" and has argued against local ordinances that would protect LGBTQ Americans from discrimination.
His daughter as White House Press Secretary defended Trump's tweeted ban of transgender military members: "This is a very expensive and disruptive policy and based on consultations he's had with his national security team came to the conclusion that it erodes military readiness and cohesion and made the decision based on that… it is based on a military decision."
She also defended the Trump administration's support of LGBTQ discrimination, including fighting to the Supreme Court to deny service to LGBTQ customers.
In a White House Press briefing Sanders was asked: "The lawyer for the solicitor general's office for the administration said today in the Supreme Court if it would be legal, possible for a baker to put a sign in his window saying we don't bake cakes for gay weddings. Does the president agree that that would be OK?" 
She answered stating: "The president certainly supports religious liberty and that's something he talked about during the campaign and has upheld since taking office." When pressed on whether that included support for signs that deny service to gay people, Sanders responded, "I believe that would include that."
She has also, like her father, framed marriage equality and other social matters as an "attack" on "values": "The unilateral truce on social issues within the GOP is bad for our party and wrong for our country—our core values are under attack, and we will stand for those who stand for what's right," she said in a statement.