Real Friends of WeHo proves to be the epicenter of…Something
The Daily Beast called it a "colossal gay nightmare" & "it stinks as badly as the alley dumpster behind The Abbey after jockstrap night"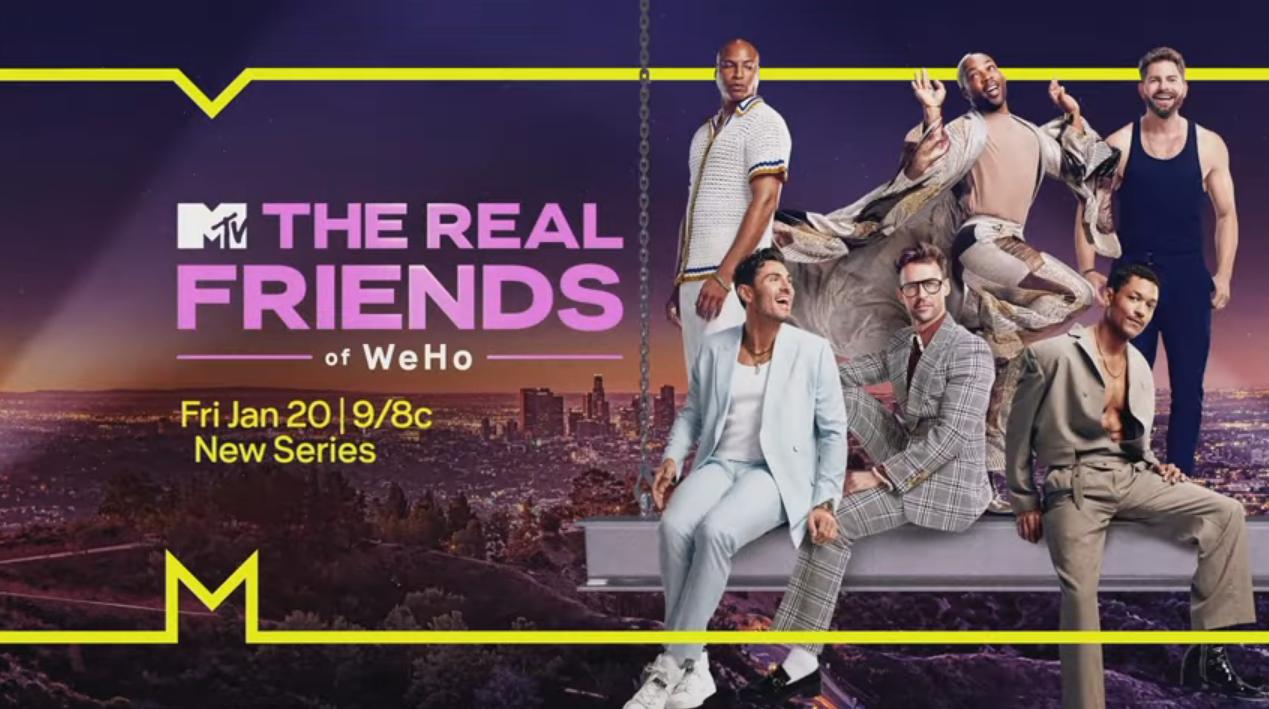 HOLLYWOOD – The "groundbreaking" new reality show launched this week, and man, was there drama. Too bad it wasn't on the show itself.
Across the meta-sphere, pearls were clutched, and faces were hand-palmed, and the comments went from bitchy and nasty to bitchier and nastier. The WeHo Times "didn't hate it", and "kind of related" (but, hello, the show is set in… WeHo.)
The Wrap called it a show "we didn't need." The Decider (whose decision is that you "skip" the show) describes the program as "just watching six gays proclaim that they 'aren't here for drama' and 'don't tolerate foolishness' even though they are now contractually obligated to be present for drama and endure an exhausting level of foolishness. It's a given that none of this is real, but it should at least be entertaining."
Those were the nice reviews.
The writer of the blogshere LGBTQ Nation claimed that the show turned his "brains into real skull goo" and wrote a meandering non-sensical massacre of a review to prove it. None were quite as vitriolic as the Daily Beast however, that called it a "colossal gay nightmare" and stated that it "stinks as badly as the alley dumpster behind The Abbey after jockstrap night."
I will have to take his word for that. I saw the show but have no desire to check out said dumpster.
Whether the vitriol is deserved or not, the viewers seem to have stayed away. Or at least, their interest did. The social media accounts for the show have a paltry number of followers so far. Only 3% of Google reviewers liked the show. It currently has a .8 out of 5-star rating on IMDB.
The show is really not that bad. Each of the guys has a reason for being on the show, and if they owned their individual motives rather than trying to be generalist and "representative," the show could be intriguing.
The biggest failure was in how the show rolled out in the first place. The show came on like a wrecking ball and landed right on itself. The opening claim that "West Hollywood is the epicenter of the gay world" was demonstrative of the arrogance that will likely kill it.
There are gay people in LA that would dispute that West Hollywood is the epicenter of the Los Angeles gay world, let alone the rest of the globe. San Francisco, New York and London may also have something to say about being gay centers. So, unless the intention was to piss off everyone not in West Hollywood, the opening line and its prominence in the promo for the show, was a big marketing mistake.
The next failure was rudeness and failure to "read the room" metaphorically. By forcing itself in between RuPaul's Drag Race and Untucked programs, while stealing time from them, the show runners were completely clueless as to how eventful and anticipated those shows are to their viewers each week. Literally trying to force them to watch "Real Friends" was presumptive that the new show had earned the affection necessary to succeed in that program slot. It clearly had not.
Thus the show seems set up to fail. By promoting that it is thoroughly in love with itself, it has not given the audience a chance to know if we are really even interested in a second date.
I personally am going back for one. The guys on the show are specific to the here-and-now of gay, design, fashion and entertainment West Hollywood life. It would be nice if they seemed conscious at all of the horror of AIDS we lived through there back in the day, or gave a passing interest to the current right-wing attacks on trans kids, but then their prototypes, the Real Housewives franchises, don't try to be The View either.
Brad Goreski is featured as the name-dropping designer whose first episode confession is that he has been secretly feeding his husband chicken disguised as turkey. It comes off cuter than it sounds. Goreski is the mouthpiece for most of the show's self-aggrandizement and I thought he was more charming when he was on What Happens Live, and was more… real.
Todrick Hall is the cast member supposedly of great controversy, and takes his chance to explain and be humble around it. If he was selling, I bought it. I was also mystified – his supposed "scandals" are nowhere near Erika Jayne or Jen Shah levels, but with all the attacks, you would think they were.
Up and coming actor Curtis Hamilton is intriguing, as he is using his participation in the show to come out as gay publicly. We will see how the show handles that, and how his life plays out, but if things do not go well, it is the time in one's life where one needs friends.
Dorión Renaud is also an intriguing cast member. He is the CEO/founder of Buttah Skin. As an accomplished black gay man fighting against others with more privilege, he could be absolutely fascinating. So far, he is not. He has an emotional armor and seems on guard with a tone of toxic masculinity. He does have a moment where he admits to being painfully socially awkward.
It is at this moment, that rather than showing some compassion, social media influencer Joey Zauzig throws him out of the party for being "negative." Joey's own story on the show needs some depth-infusion. He claims to have "a million followers" across various social media platforms while showing his Instagram page of 200-something thousand. For an "influencer", that is not a lot.
The first episode features Joey's engagement to his beautiful boyfriend. It is a story of how they fell in love looking at each other's pictures and are now destined to be together for life. While that all could be true, the show did not take the audience along for the ride, so it all seems manufactured and artificial. There is no heartwarming emotional moment, at least, not for us.
Jaymes Vaughan, the final cast member, actually brings moments of romance tingles in scenes with his husband Jonathan Bennett. Their brief banter and impromptu kiss came off as authentic and real and charming. There is transparency that the producers actually wanted Jonathan for the show. He refused them, so they went with Jaymes. That disclosure was a bit embarrassing, and while getting more feelings for Jaymes because of it, it made you want to reject the show even more.
In the show Sex and the City, New York City felt like another character in the show. WeHo does not feel present in this show by contrast. Unlike other similarly structured reality shows, the show's production itself DOES seem like another character presence and is discussed on camera regularly. At this point, it is unclear if that breakdown of reality TV protocol is refreshing or irritating.
Goreski laid claim to being the epicenter of the gay world. In an interview Zauzig predicted "some people are not going to like us and some people are going to love us."
So far, the lovers have not shown up, and the only epicenter to be seen is one of, potentially unfair, unprecedented disdain.
****************************************************************************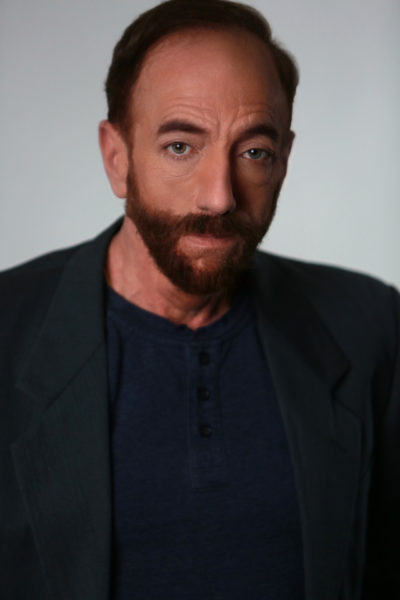 Rob Watson is the host of the popular Hollywood-based radio/podcast show RATED LGBT RADIO.
He is an established LGBTQ columnist and blogger having written for many top online publications including Parents Magazine, the Huffington Post, LGBTQ Nation, Gay Star News, the New Civil Rights Movement, and more.
He served as Executive Editor for The Good Man Project, has appeared on MSNBC and been quoted in Business Week and Forbes Magazine.
He is CEO of Watson Writes, a marketing communications agency, and can be reached at [email protected] .
My Unorthodox Life's Ra'ed Saade dishes up Reality TV spunk
Is America's Reality TV genre ready for frank discussions on open relationships?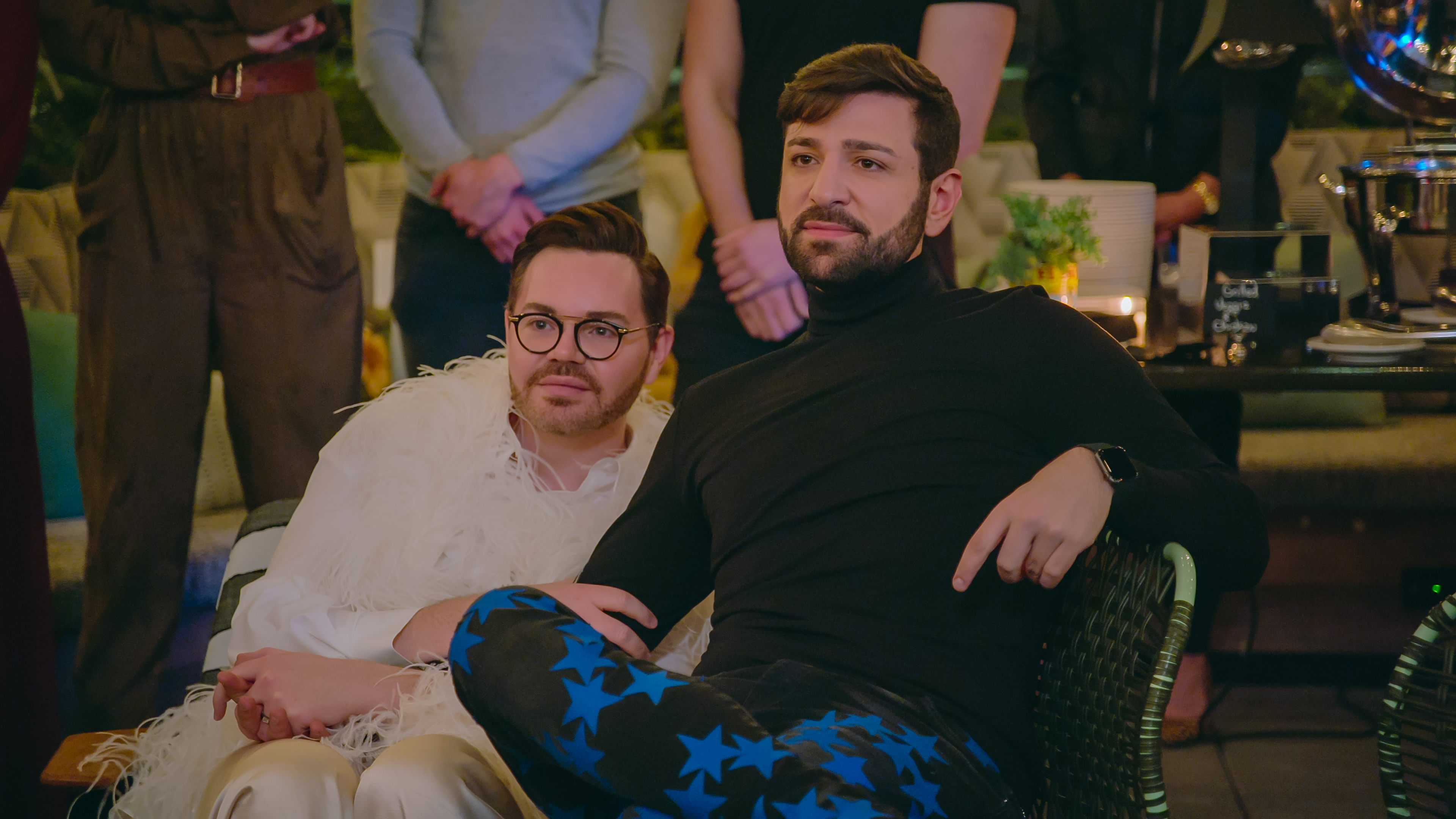 HOLLYWOOD – If you are like many who have reacted harshly to Real Friends of WeHo, you may feel a bit hopeless regarding reality television and its representation of gay men.
For all its misses, the reality TV genre still explodes across broadcast and streaming services. There are endless contests, there are weird matchmaking gimmicks and through it all, you can still find some gay fingerprints. And of course, there is Drag Race.
One of my personal guilty pleasures has been various "Real Housewives" franchises. Each franchise seems to study the behaviors of women who possess big egos, lots of money and are plied with a sloshing amount of alcohol. Sitting back in an armchair, shoveling popcorn and watching, is gay man, and executive producer, the boss and god of the Real Housewives world, Andy Cohen… (and oh yeah, me.) There is a perverse pleasure observing a hetero world where the Higher Power is gay and watching them all descend into madness.
It is all theatrical and somewhat staged, of course. We are the fourth wall of their world, and situations are played out and exaggerated for our benefit, and from the accounts of the people we are observing, only represent a fraction of their real lives.
Against this backdrop, Netflix's My Unorthodox Life plays on this voyeuristic concept but is refreshingly unique and insightful. While it certainly has Real Housewives trappings, it centers around the uber-wealthy and has even had Jill Zahn, an OG New York Real Housewife, drop in to give advice, the core is less about superficial squabbles and more about cultural oppression and the quest for personal empowerment.
The show centers around Julia Haart. Her life is literally "unorthodox" as her story arc describes her escape from the orthodox lifestyle of the ultra-conservative Haredi Jewish Community in Monsey, New York. In season one, three of her four children follow her and she mentors them into living life in the secular world as they each make personal strides to find their own unique identities. Julia herself becomes a fashion and design mogul, married to an incredibly wealthy husband Silvio Scaglia Haart, and best friend to her gay business partner, Robert Brotherton. Robert and Julia could not be more "Will and Grace" if they tried. Julia ends season one trying to matchmake Robert and find him true love. Apparently, she did not need to bother, as he had already been working on something off camera on his own.
As the sun rises on season two, we see seismic shifts have been made in the relationship statuses of the cast. Julia is now going into a divorce war with Silvio, and her oldest daughter has left her husband and their marriage which had been originally rooted in Haredi orthodox standards. Robert on the other hand, is no longer single, but has a boyfriend, with whom he has had a seven-year relationship.
Enter Ra'ed Saade, the boyfriend. Handsome and positive with a killer smile, he is somehow reminiscent of a male, Lebanese, gay Mary Richards as Lou Grant defined her in the classic sitcom.
Lou: You know what? You've got spunk…
Mary: Yeah, well (slight giggle)
Lou: I HATE spunk!
Ra'ed has spunk. In every sense of the word—double entendre intended. Will America "hate" his brand of spunk?
Mary, in her day, was one of the only single working women representations on network TV. Ra'ed is the first gay Arab man on Netflix reality TV. He is sex positive and allows himself to be a walking commercial for open relationships. On the show, he mixes a deep sense of romance and being the ultimate boyfriend, a superior friend and confidant, with being frequently horny, or as he himself describes it, "a slut."
Ok, so maybe Mary Richards never called herself a slut.
While Ra'ed is from Lebanon, he seems to have lived elsewhere most of his life. This is not unusual, he tells me, "The majority of the population of Lebanon live outside. We have more Lebanese people in Brazil than there are in Lebanon." Ra'ed was born in Dubai, moved to the Philippines, lived in Holland, and then spent his high school years in Saudi Arabia. He credits those high school years as being the ones that shaped him. "Saudi Arabia is a very conservative, Muslim country. There is when I discovered that I was a homosexual gay man. Surviving three years in Saudi Arabia as a homosexual man and keeping it to myself, acting and putting on… doing all the things you do when you're acting to cover up. That shaped a lot of things for me in my life. All the trauma of that period made me into this funny guy that knows, if I survived that, I could survive anything… I was considered an abomination and could have gotten up to the death penalty, especially in Saudi Arabia, and especially during the time that I was there. It was very frightening and scary. I didn't tell a soul other than the people I was sleeping with, of course they knew."
When he came to America and Syracuse University, everything changed. He met Robert. "It was like, opening a cave and letting the puppy come out. I smelled freedom. I felt I saw the rainbow colors in the sky every day. I just obviously fell in love. And here I am. I feel like I've arrived."
It was with that survival instinct that gave him the courage to go for the Middle East edition of The Voice, and to audition for America's Got Talent. When he hit the AGT stage, the audience loved his personality. His act? Not so much. He got booed off.
Spunk.
In the second season of My Unorthodox Life, Ra'ed and Robert starred in the first episode describing how they were living together. While the show misleadingly implied that their relationship was new, it was not only not new, but tried and true. "Rob and I have been soul mates for 16 years. We know each other through thick and thin, through rich and poor, famous and non-famous and good and bad. All of it. We know each other inside and out," Ra'ed told me on a recent Rated LGBT Radio discussion.
Haart's eldest daughter Batsheva was harsh when Ra'ed revealed that he believed in open relationships. She advocated for the couple to break up immediately. She made her comments right to Ra'ed's face on camera.
He has no regrets. "I'm such an open book and it's sometimes bad for me… I didn't have any hesitation because I stopped caring what people think and I am shameless, as you've seen on many shows. I just know the truth that is the truth," Ra'ed said to me about his stance. "The truth of the matter is Rob and I have been together as friends as you know, sexually active or whatever for 16 years, I mean, there is no doubt the loyalties– the love, is there. There's no doubt that I would jump off a cliff, I would take a bullet for Rob. All of these beautiful things– but when I'm going to Ibiza …Rob and I are going to go and flirt with everybody in the club. A lot of people do that in secret. It is okay to have an open relationship when you are honest and open with your partner and you guys have set the ground rules and you both are saying, yes, we agree, both say yes, we love, we love this idea. There's no problem with this and it's a way more fun lifestyle. I mean that's the truth. When you're in a relationship, you are together to lift each other up encourage each other and just build a beautiful life. You just don't own another person, you know."
Hi answer is direct, unapologetic and almost innocent. Spunk.
Will there be a season three of My Unorthodox Life? Ra'ed hopes so. "The assignment was my unorthodox life." Even if season two was the final he feels "like I completed the assignment." If there are more seasons, "There's a lot of facets and a lot of a lot of dynamics in my life that are unorthodox so I would love to open up more in coming seasons."
In the meantime, while Mary Richards famously twirled and threw her hat in the air on a Minneapolis street corner, Ra'ed is tossing his on a New York City Time Square street corner.
It is from there that he TikTok promotes his February 10th "Club Ra'ed" DJ evening of Middle East disco sounds, a one-time event he hosts. He has proven that spunk is alive and well.
The modern version is just a tad more exciting with a unique Arabic feel and a fun infectious rhythm.
Listen to the complete interview:
****************************************************************************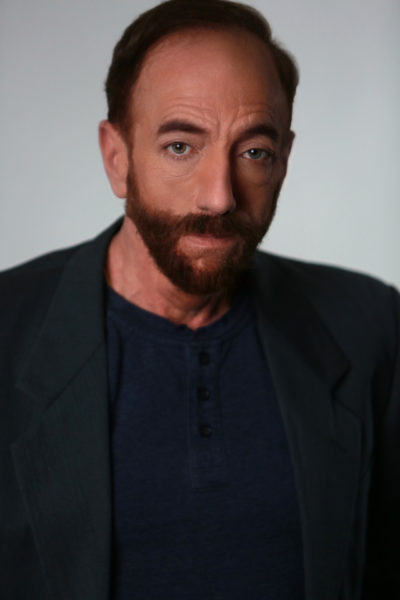 Rob Watson is the host of the popular Hollywood-based radio/podcast show RATED LGBT RADIO.
He is an established LGBTQ columnist and blogger having written for many top online publications including Parents Magazine, the Huffington Post, LGBTQ Nation, Gay Star News, the New Civil Rights Movement, and more.
He served as Executive Editor for The Good Man Project, has appeared on MSNBC and been quoted in Business Week and Forbes Magazine.
He is CEO of Watson Writes, a marketing communications agency, and can be reached at [email protected] .