Suspect in 29 year old murder of Trans woman arrested
"Forensic evidence" was found at the scene of the crime that eventually led to the arrest of James William Grimsley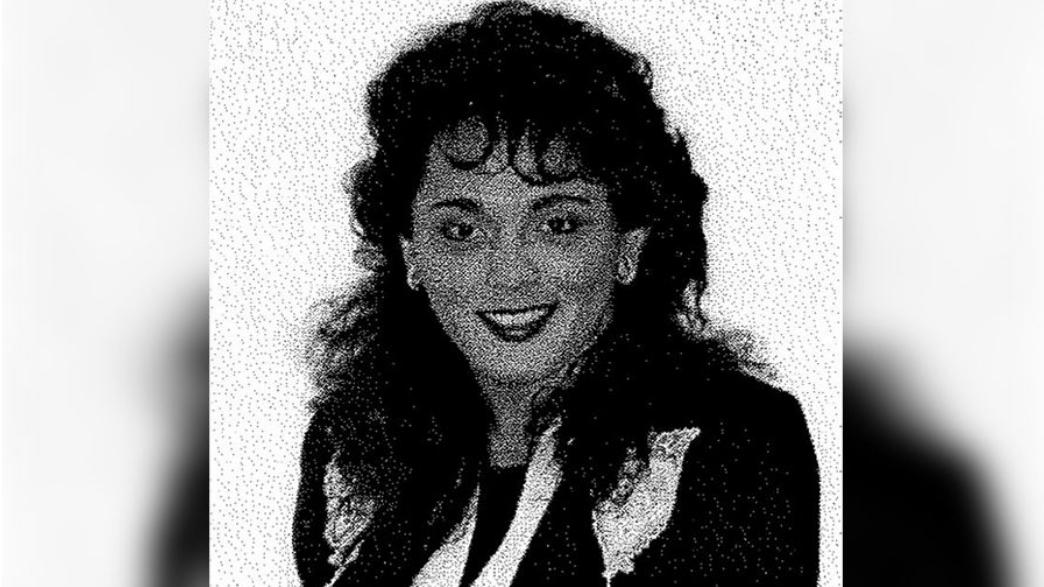 CONCORD, Calif. – The suspect in the murder of Terrie Ladwig, a 28-year-old trans woman beaten and strangled in her Concord apartment on Dec. 2, 1994, has been arrested in Utah by a Salt Lake City Police and United States Marshals Service Fugitive Task Force a spokesperson for the Concord Police Department announced Monday.
Lieutenant Sean Donnelly told reporters that "forensic evidence" was found at the scene of the crime that eventually led to the arrest of James William Grimsley, 55. "I can tell you it was a violent scene, looked like there was a violent struggle between Terrie and the suspect," said Donnelly.
Asked if police were classifying the case as a hate crime, Donnelly responded: "You know we're not certain of the motive but that is certainly a possibility." 
In an article published by the Contra Costa Times on December 2, 2004, a decade after the murder, the Times reported:
"Concord police Detective Mike Warnock said he thinks the Ladwig case is solvable. The department has pulled it out of the cold case file within the past year. "Individuals who were originally interviewed are being reinterviewed," Warnock said.
Ladwig's husband, Steven Ladwig, was quickly cleared as a suspect in 1994. He had been on a submarine at sea and then at his Navy base in Bangor, Wash., when his wife was killed.
The Ladwigs were married in July 1994, Steven Ladwig told the Times after the killing. He considered his wife, who was born Larry Earl Thompson Jr., female. She was preparing to have gender-reassignment surgery, he said.
After their marriage, Ladwig went back to sea. He had returned to base when, on Nov. 28, Terrie Ladwig called to say someone was trying to break down the apartment door.
No one called police, Warnock said, but Steven Ladwig rushed home. According to a coroner's report, he found his wife beaten and strangled on their bed. There was no sign of forced entry and she had a small amount of alcohol and methamphetamine in her blood. Neither Steven Ladwig nor his wife's family could be located for this story. Warnock said police have not heard from them for years.
Warnock said one theory is that someone reacted violently after finding out that Terrie Ladwig was a biological man."
ABC7 Bay area reported that police say the suspect in Ladwig's murder, Grimsley, is a truck driver. They won't say how they linked him to the killing but do say, "There is forensic evidence in the case." They had been working closely with the FBI and Contra Costa County District Attorney's Office over the last six to eight months to make the arrest.
Grimsley is being held in the Salt Lake County Jail on $1 million bail pending an extradition hearing to return him to California. Grimley's first court appearance in Salt Lake City was scheduled for Wednesday.
Salt Lake City NBC affiliate KSL TV 5 reported it was not immediately known how long Grimsley, who would have been 25 at the time of the killing, has been living in Utah. Court records show Grimsley as having a West Valley City address in 2018, and he may have been living in Kearns in 2008. His criminal history in Utah includes one minor traffic violation.
FBI arrests Michigan man for threats against LGBTQ & Biden
He made numerous threats over YouTube to kill FBI agents, members of the LGBTQ community, President Biden, and Michigan Governor Whitmer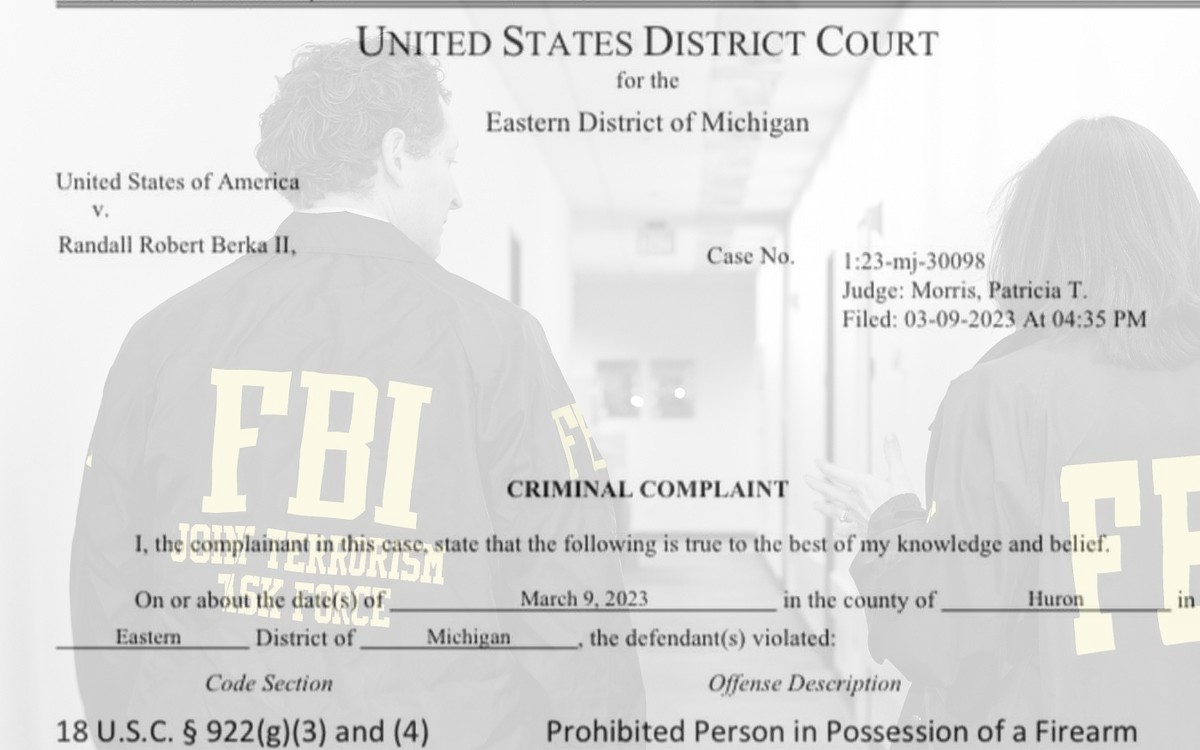 DETROIT – A Michigan man was arrested and charged in a criminal complaint with illegally possessing firearms after having been committed to a mental institution and while being an unlawful user of a controlled substance.
The man came to the attention of the FBI after he made numerous threats over YouTube to kill FBI agents, members of the LGBTQ community, President Biden, and Michigan Governor Whitmer.    
The arrest was announced United States Attorney Dawn N. Ison. who joined in the announcement by James A. Tarasca, Special Agent in Charge of the Detroit Field Office of the Federal Bureau of Investigation.
According to the criminal complaint, Randall Robert Berka II, 30, of Sebewaing, Michigan, was illegally in possession of four firearms, three long guns and a pistol, after he had been committed to a mental institution and while he was a daily user of marijuana.  Berka also was in possession of ammunition and body armor. 
The firearms were previously purchased for Berka by a relative who now feared that his mental health treatment was not working and was scared of Berka.  The relative cooperated with FBI agents in securing the complaint.
The Detroit Free-Press reported:
The case involves a 30-year-old Sebawaing resident named Randall Robert Berka II, whose mother bought him three long guns and a pistol over the last year despite his history of mental illness. He was involuntarily committed for mental health treatment in 2012 and declared legally incapacitated by the state of Michigan, which prohibited him from owning a gun, according to the criminal complaint.
The mother, however, eventually feared her son's mental health treatment was not working and grew scared of him — so much so that she cooperated with the FBI in securing criminal charges against her son this week, authorities said.
The complaint further provides that Berka came to the attention of the FBI after Google reported to the agency that Berka was posting various threats on YouTube. Among other statements, Berka posted the following: "im going to kill these democrats biden deserves to die," "im gonna kill lgbt freaks," "you could be like me and get guns and threaten to kill politicians. Im more than willing tot kill whitmer and I do live in Michigan," "Ill assault her . . . with my bullets," and "i buy guns though and plot to kill people."
The FBI arrested Berka at his residence in Sebewaing on Thursday, March 9, 2023. He will make his initial appearance in U.S. District Court today in the Bay City, Michigan courthouse. The U.S. Attorney's Office will be asking the Court to hold Berka in pretrial detention because of his danger to the community and the risk that he will flee.
"We will take immediate action when we learn of individuals illegally possessing firearms and threatening to harm or kill others," said U.S. Attorney Ison. "I applaud Google's vigilance in this matter, and we hope members of the community will, likewise, pay attention and report such conduct to law enforcement."
"This defendant's actions were very alarming," said James A. Tarasca, Special Agent in Charge of the FBI in Michigan. "When free speech crosses a line and becomes a threat of violence against another – aggravated by the illegal possession of firearms – the full investigative resources of the FBI will be brought to bear. As always, we encourage the public to be vigilant and report concerning behavior to the FBI and local law enforcement."
Based on the charges in the complaint, Berka faces up to 15 years in prison if convicted.
A criminal complaint is merely an allegation. All defendants are presumed innocent until proven guilty beyond a reasonable doubt in a court of law.
The case is being investigated by special agents of the Federal Bureau of Investigation and is being prosecuted by Assistant U.S. Attorney Anthony Vance.