Kane's Cuisine: Crab Rangoon & scallion pancakes
LA Blade White House correspondent Christopher Kane shares his love and passion of cooking writing in his weekly Sunday column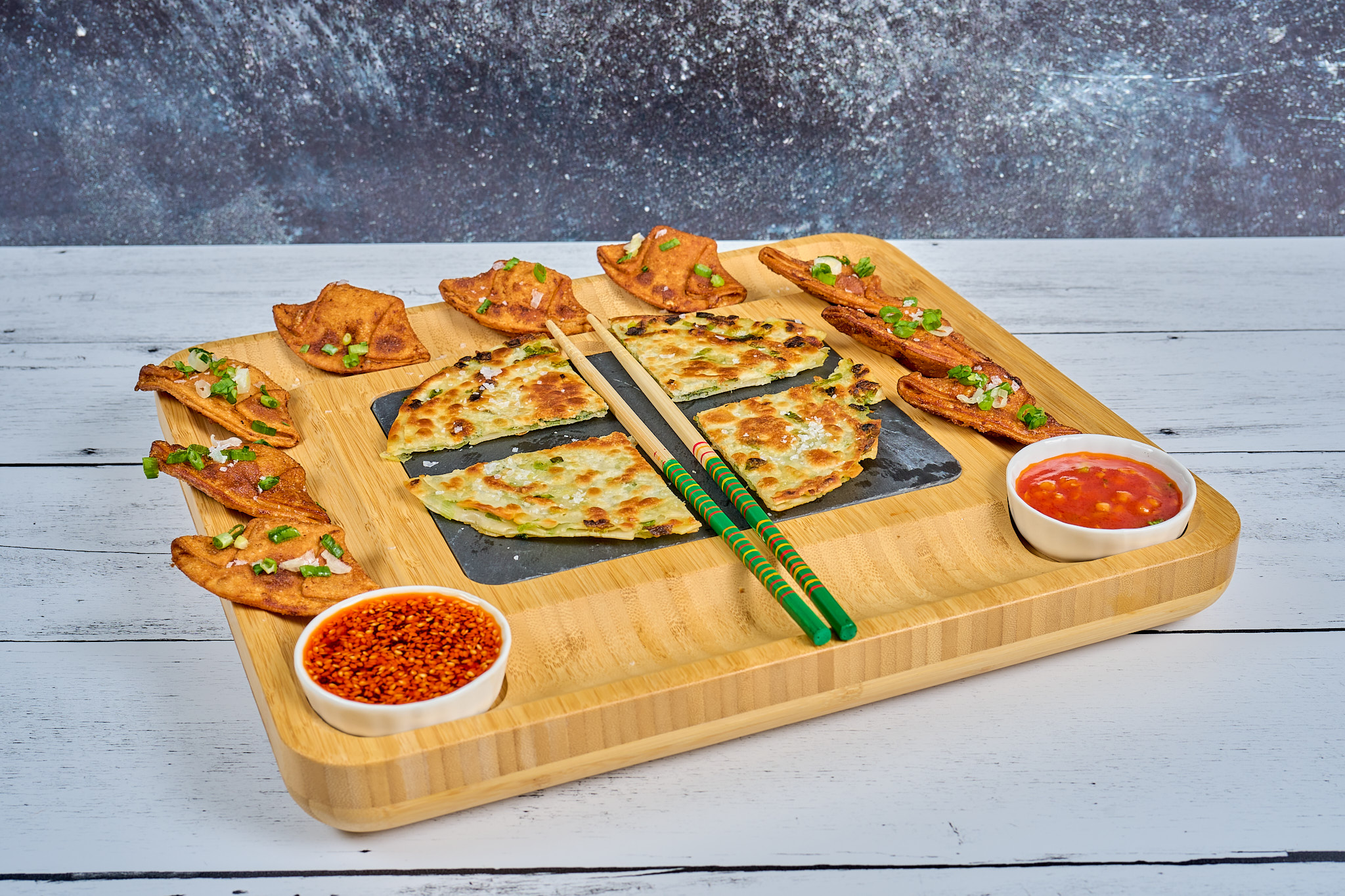 The LA Blade's intrepid Washington D.C.-based White House correspondent snarks his way through another delicious weekly recipe while dishing tea on other subjects…
WASHINGTON – Dear Readers, I hope you'll agree that while I tend to go scratch-made when presented with the option, I'm cognizant of the fact that many foods are just better when they're store-bought or prepared in a restaurant kitchen.
You might consider the homemade scallion pancakes and crab Rangoon in today's column a true either-or situation. They're delicious, to be clear. Better than what you'd find in a restaurant, though? Well, it depends on the restaurant…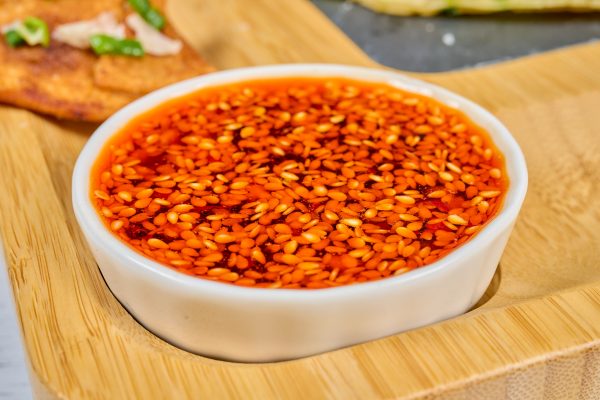 These recipes are perfect, however, for folks who either want to try their hand at making Chinese takeout staples or don't have access to good Chinese takeout.
I might recommend halving the ingredients to sample the finished product before determining whether to make a full batch for your next dinner party. Kind of like a…Chinese trial balloon? (Sorry, but you must admit that joke was topical.)
Recipes below are adapted from "The Woks of Life: Recipes to know and love from a Chinese-American family"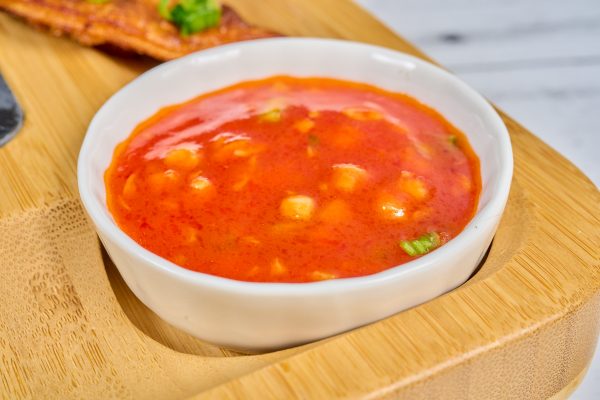 Crab Rangoon
Heat 1 tablespoon neutral oil in a saucepan over medium heat. Add 1 teaspoon minced garlic and 1 teaspoon minced or grated ginger root, cooking until fragrant (less than a minute)
Stir in 3 tablespoons ketchup, cooking for 30 seconds, and then 3 tablespoons pineapple juice, 1 tablespoon white vinegar, 2-3 teaspoons granulated white sugar, and ¼ teaspoon kosher salt. Bring the mixture to a low simmer and then take the saucepan off the heat
In a medium-large mixing bowl, combine 4 ounces cream cheese, 2 ounces lump crab meat, ¼ cup shredded cheddar cheese, ½ teaspoon Dijon mustard, ¼ teaspoon white pepper, 1 teaspoon minced garlic, and 2-3 tablespoons finely chopped scallion
Put 1 teaspoon of the filling in the center of each wonton wrapper (you should end up using about 24 unless you're halving the recipe), brushing the surface around the crab mixture with beaten egg
I don't know how to explain the method I used to shape my Rangoons, but there are plenty of tutorials on YouTube and yours certainly don't have to be identical to mine!
Heat 3 inches of neutral oil in a small, deep pot or saucepan until very hot. Fry in batches of 4-5 for about 2 minutes, flipping them over so they're golden brown on both sides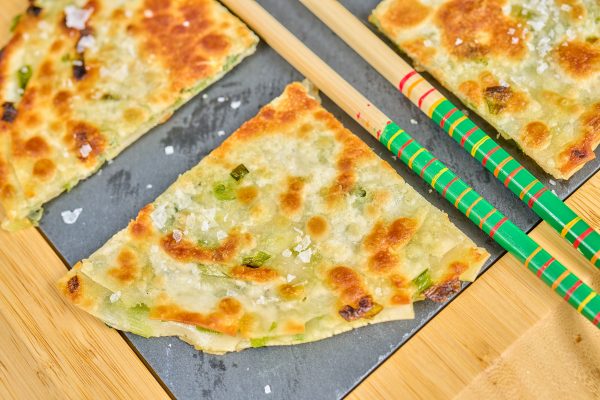 Scallion pancakes
Finely chop 8-10 scallions
Brush a dumpling or wonton wrapper with a thin layer of neutral oil, sprinkle with kosher salt, and top with a layer of scallions
Top it with another dumpling wrapper and repeat the process until you have 4-5 layers of dumpling wrappers. Use a rolling pin to flatten your pancake
Heat a tablespoon of neutral oil in a nonstick skillet or cast-iron pan over medium heat, and cook pancake for 2-3 minutes on each side until golden brown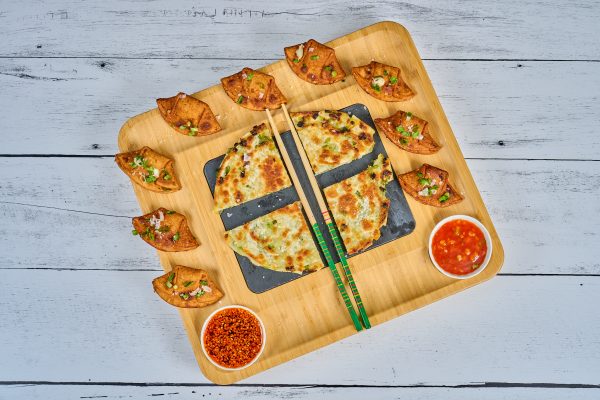 Kane's Cuisine: Korean rice cake and beef soup
LA Blade White House correspondent Christopher Kane shares his love and passion of cooking writing in his weekly Sunday column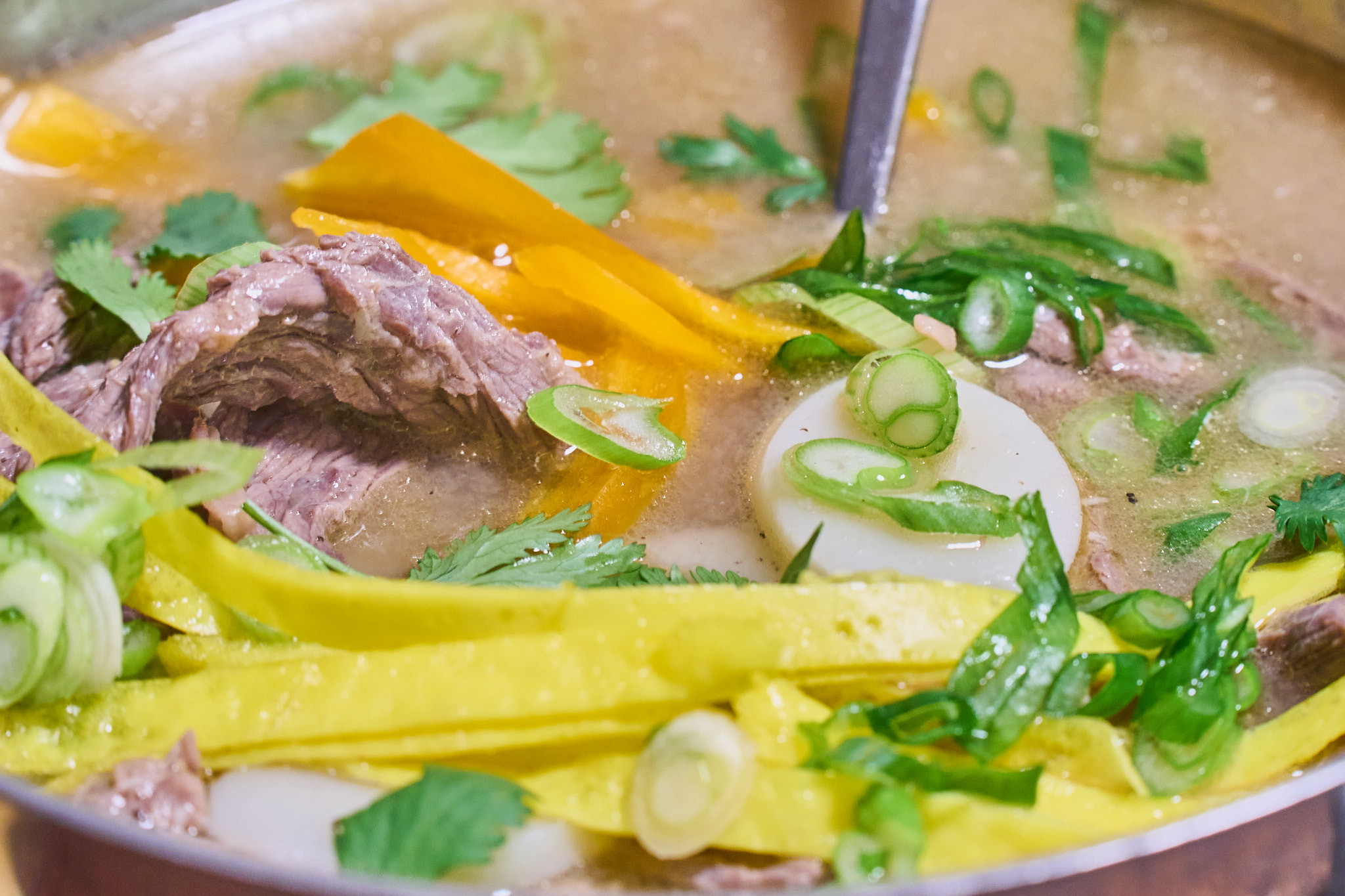 The LA Blade's intrepid Washington D.C.-based White House correspondent snarks his way through another delicious weekly recipe while dishing tea on other subjects…
SAINT BARTHÉLEMY – Your White House reporter and fearless culinary correspondent is writing to you from St. Barth's. Well, more accurately, from my coach seat on this United flight where my husband and I just experienced a miracle: our window-seat companion never showed, thereby freeing up the dreaded middle seat. 
Anyway, if you can get your hands on some nori, you will make a more authentic version of tteokguk, the Korean soup eaten on Korean New Year's Day and Western New Year's Day that I attempted last week. Look at that peek behind the curtain! Yes, I do make these dishes in advance sometimes.
Even without the dried seaweed paper, this soup is packed with umami-forward flavor. I know, I hate that word too. At this point, though, fighting it feels futile.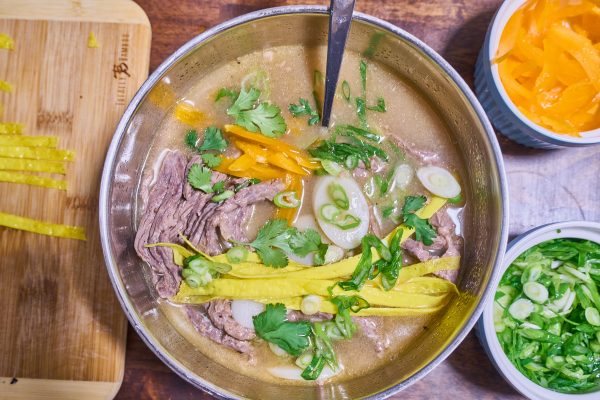 This recipe is adapted from Maangchi:
Fill a Dutch oven with water and boil over high heat. Add two-thirds cup flank or skirt steak, cut into 1" pieces and generously seasoned with kosher salt, along with 3-4 cloves of garlic, minced
Turn heat down to medium and cook, covered, for 20 to 25 minutes until the beef is tender
Separate the eggs from the yolks of 2 large eggs, putting each into separate bowls, and adding a pinch of salt before mixing with a fork
Heat a nonstick pan and spray it with cooking oil. Turn off the heat, and then pour the egg yolk mixture into the pan, trying to spread it into a thin, even layer. Allow it to cook for one minute, flip, and finish cooking for another minute. Transfer to a plate, slice into thin strips, and set aside
Add store bought sliced tteok rice cakes, along with 1 tablespoon fish sauce, cooking for 7-8 minutes. Pour in egg whites and cook for 30 seconds. Salt to taste. 
Add sesame oil, ground black pepper, and chopped green onion. Garnish with cilantro and julienned red bell pepper