Kane's Cuisine: Roast tomato and white bean stew
LA Blade White House correspondent Christopher Kane shares his love and passion of cooking writing in his weekly Sunday column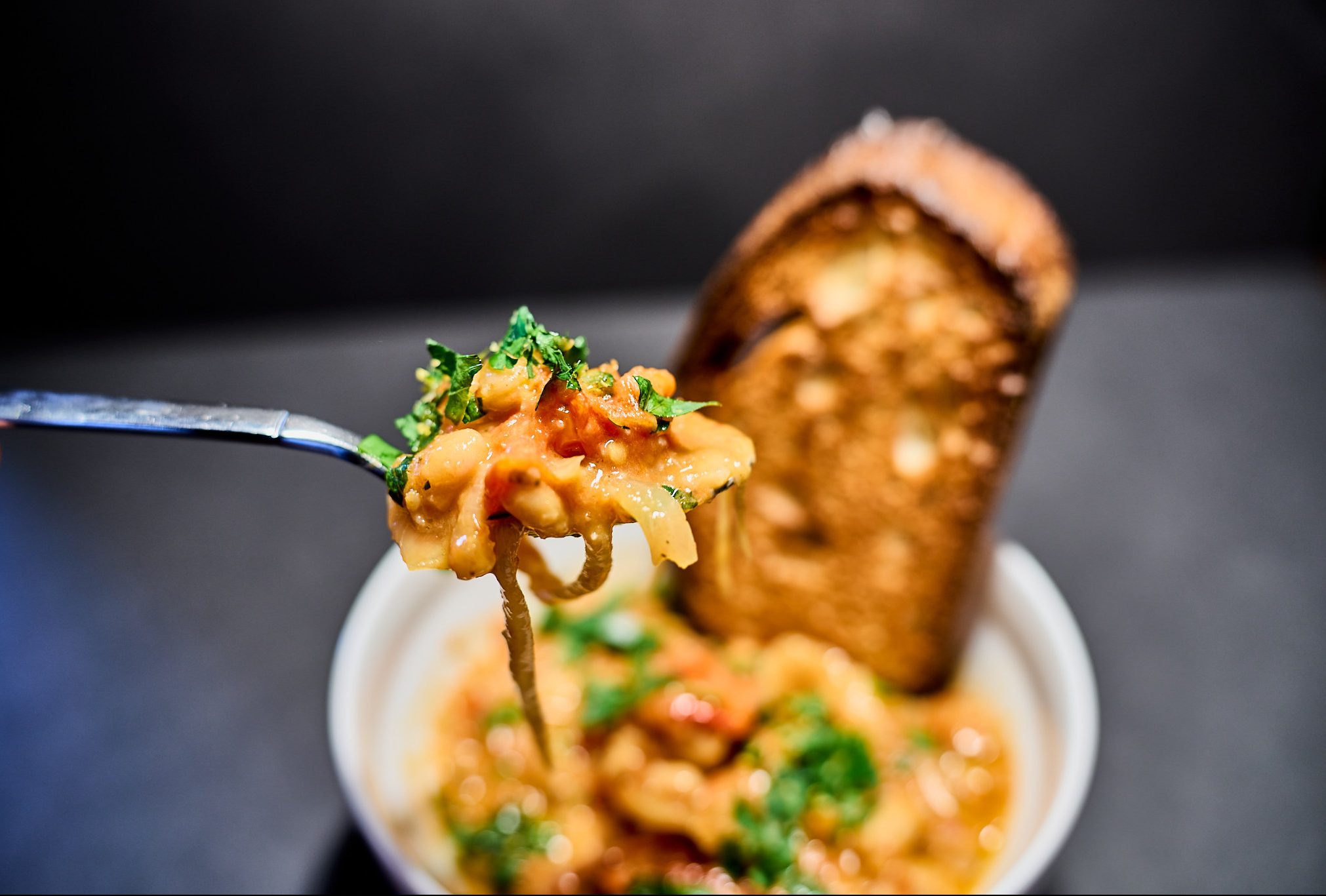 The LA Blade's intrepid Washington D.C.-based White House correspondent snarks his way through another delicious weekly recipe while dishing tea on other subjects…
WASHINGTON – Every so often, I find myself drawn to simplicity in cooking and baking. Sometimes, you can create something magical with just a few ingredients, properly seasoned and prepared. 
Here is one of those instances. You may already have everything you need to make this dish. It has no business being as tasty as it is. Plus, it's VEGAN!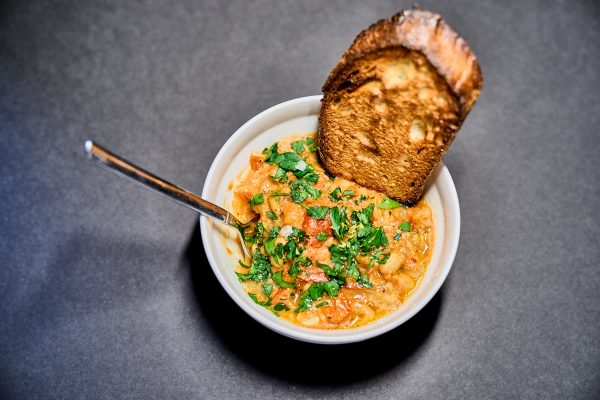 Recipe adapted from Colu Henry at New York Times Cooking:
Preheat oven to 425°
Combine the finely chopped tender leaves and stems from one bunch of parsley with the zest of 1-2 lemons in a small bowl. Set aside
In a baking dish or sheet pan, toss together 24 oz cherry tomatoes, ½ cup olive oil, and 1 tablespoon finely chopped fresh thyme leaves. Season generously with kosher salt and black pepper before roasting for 20-25 min.
Heat 2 tablespoons olive oil in a Dutch oven over medium. Cook one yellow onion, thinly sliced, 4-6 garlic cloves, crushed, and 1 teaspoon red pepper flakes (optional) for 5 minutes. Season with salt and black pepper
Rinse and stir in 2 cans white beans (navy beans, great northern beans, cannellini beans, baby lima beans, butter beans, garbanzo beans, pinto beans…) along with 1.5 cups water mixed with 1 teaspoon vegetable flavored Better than Bouillon, bringing mixture to a simmer. Taste and season with salt and pepper
Crush some of the beans to thicken to your liking
Add roasted tomatoes along with their juices, simmering for 5-10 minutes and checking to adjust your seasoning if necessary
Serve topped with lemon-parsley mixture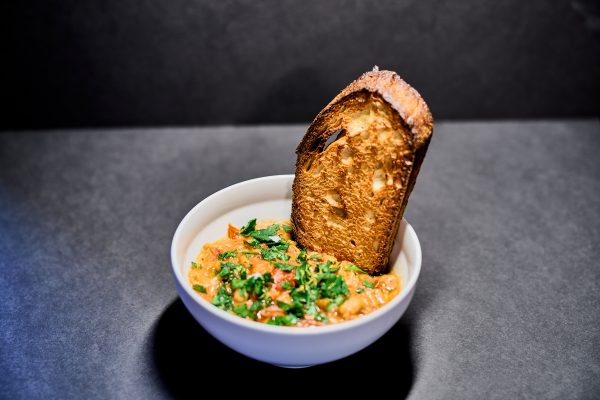 Kane's Cuisine: Korean rice cake and beef soup
LA Blade White House correspondent Christopher Kane shares his love and passion of cooking writing in his weekly Sunday column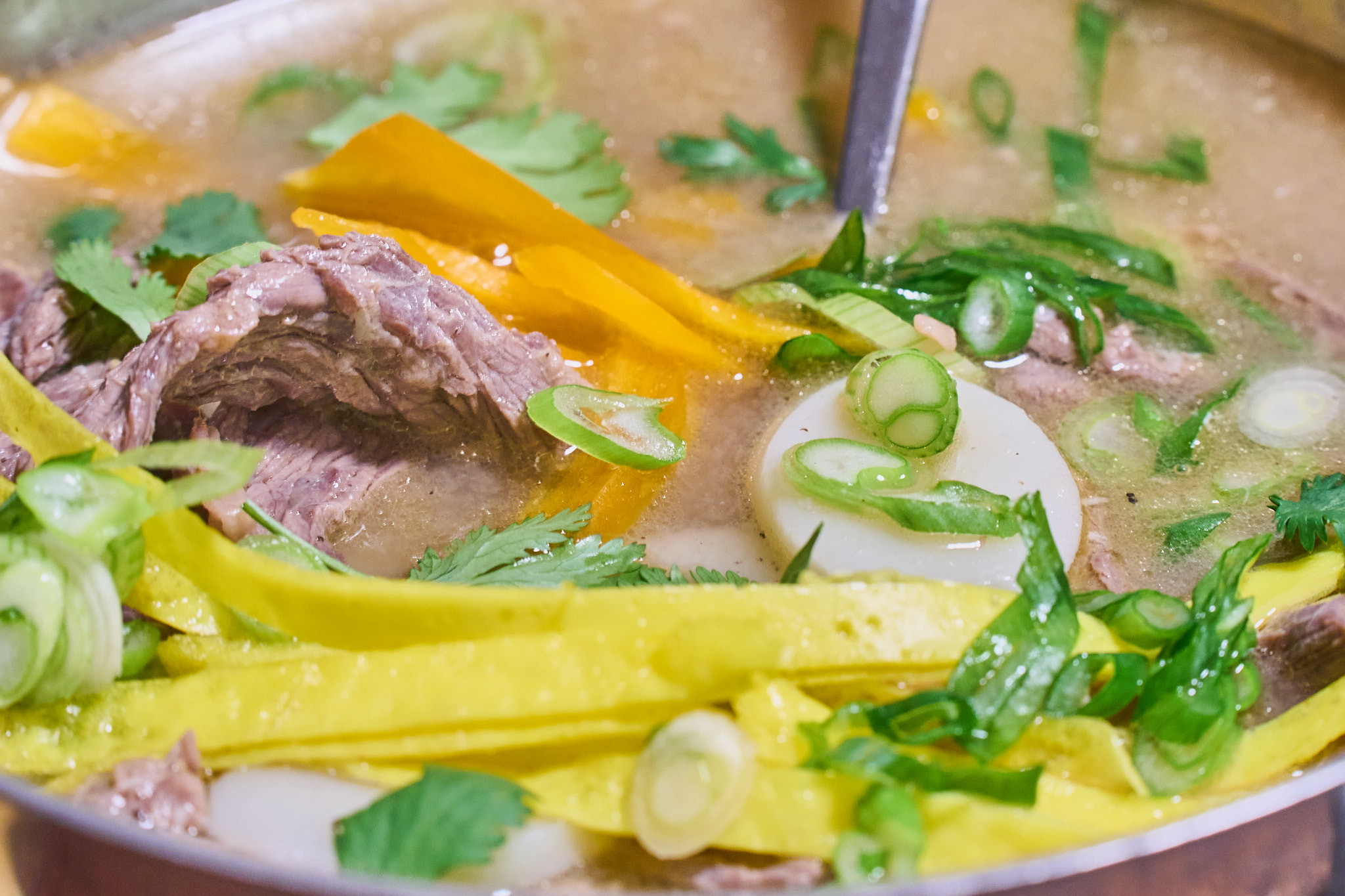 The LA Blade's intrepid Washington D.C.-based White House correspondent snarks his way through another delicious weekly recipe while dishing tea on other subjects…
SAINT BARTHÉLEMY – Your White House reporter and fearless culinary correspondent is writing to you from St. Barth's. Well, more accurately, from my coach seat on this United flight where my husband and I just experienced a miracle: our window-seat companion never showed, thereby freeing up the dreaded middle seat. 
Anyway, if you can get your hands on some nori, you will make a more authentic version of tteokguk, the Korean soup eaten on Korean New Year's Day and Western New Year's Day that I attempted last week. Look at that peek behind the curtain! Yes, I do make these dishes in advance sometimes.
Even without the dried seaweed paper, this soup is packed with umami-forward flavor. I know, I hate that word too. At this point, though, fighting it feels futile.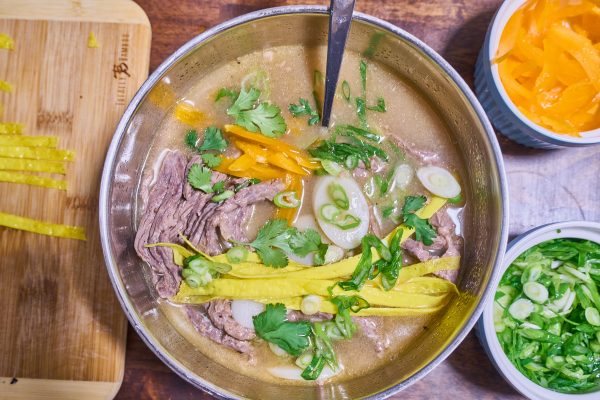 This recipe is adapted from Maangchi:
Fill a Dutch oven with water and boil over high heat. Add two-thirds cup flank or skirt steak, cut into 1" pieces and generously seasoned with kosher salt, along with 3-4 cloves of garlic, minced
Turn heat down to medium and cook, covered, for 20 to 25 minutes until the beef is tender
Separate the eggs from the yolks of 2 large eggs, putting each into separate bowls, and adding a pinch of salt before mixing with a fork
Heat a nonstick pan and spray it with cooking oil. Turn off the heat, and then pour the egg yolk mixture into the pan, trying to spread it into a thin, even layer. Allow it to cook for one minute, flip, and finish cooking for another minute. Transfer to a plate, slice into thin strips, and set aside
Add store bought sliced tteok rice cakes, along with 1 tablespoon fish sauce, cooking for 7-8 minutes. Pour in egg whites and cook for 30 seconds. Salt to taste. 
Add sesame oil, ground black pepper, and chopped green onion. Garnish with cilantro and julienned red bell pepper