Kane's Cuisine: Alison Roman's no-bake berrylicious dessert
LA Blade White House correspondent Christopher Kane shares his love and passion of cooking writing in his weekly Sunday column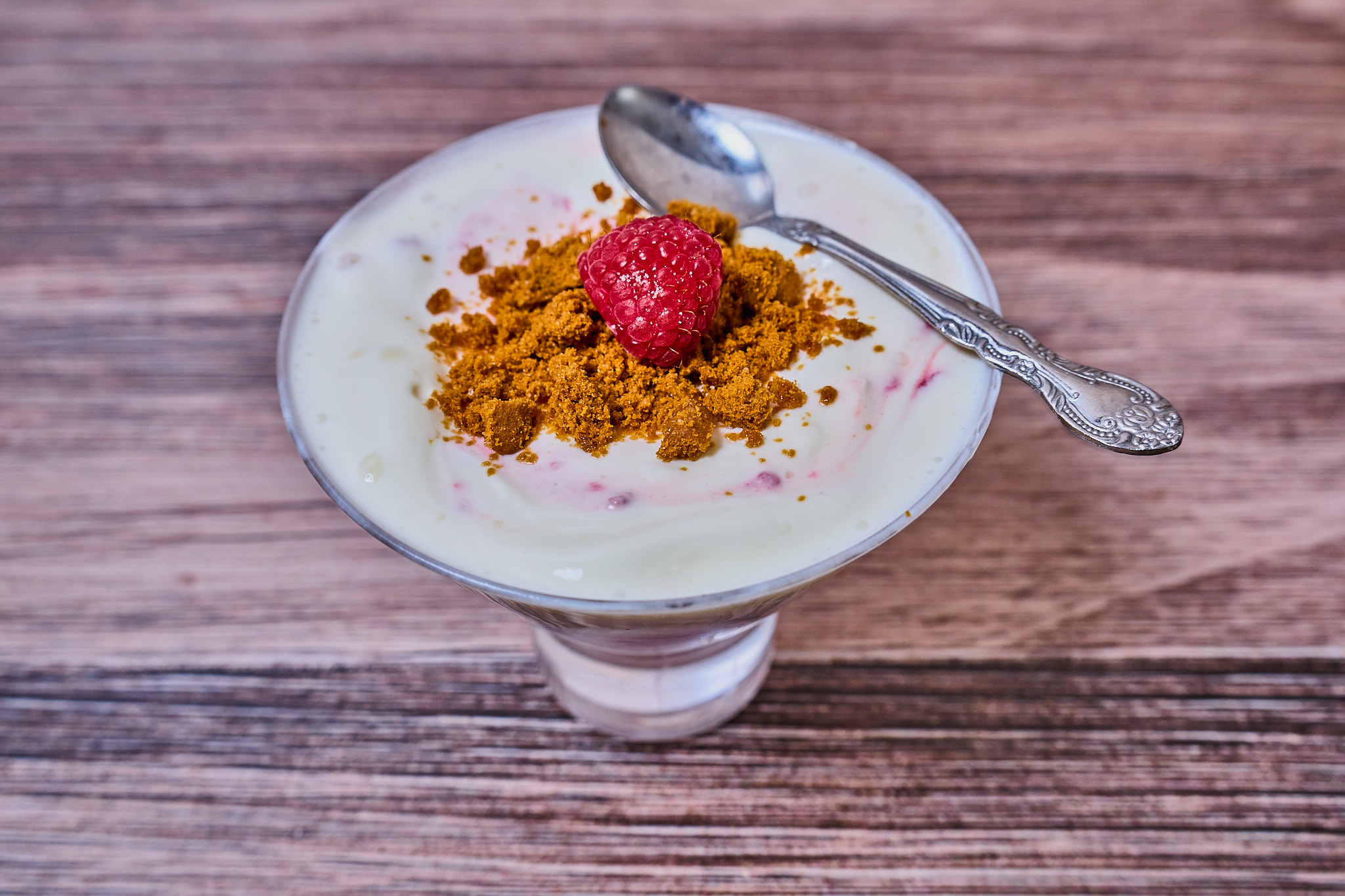 The LA Blade's intrepid Washington D.C.-based White House correspondent snarks his way through another delicious weekly recipe while dishing tea on other subjects…
WASHINGTON – For readers who might be rolling their eyes over my intense parasocial relationship with Alison Roman, I'm sorry.
I simply had to make the dish featured on the cover of her much-anticipated dessert cookbook, Sweet Enough, because it comes out in 10 days. (Naturally, I preordered my copy months ago.)
You can make it, too, without a stand mixer or oven or any baking equipment or dishes other than a couple of glasses and a fork. You can make it in less than five minutes. You can make it with just full-fat sour cream, berries, and sugar.
Oh, let's get this out of the way – if you're looking at the photos accompanying this column and wondering why there appear to be more than three ingredients, it's because there are more than three ingredients in the version I made.
Roman shared the recipe on her Home Movies YouTube channel and suggested a few optional additions for those of us (me, I'm talking about me) who are inclined to make everything more complicated.
Notwithstanding the upcoming release date for Roman's new book, I should have saved this column for late spring or early summer, when berries are in season and the prospect of preheating your oven in a small apartment when the weather is sweltering can come between you and your craving for something sweet.
Then again, I hardly exercised this kind of forethought or planning in these columns before, so why start now?
Author's note: The ingredients in step 4 really are optional. Sweetened berries swirled with tart sour cream and served in a glass is nothing short of a revelation. That said, I included step 4 for a reason.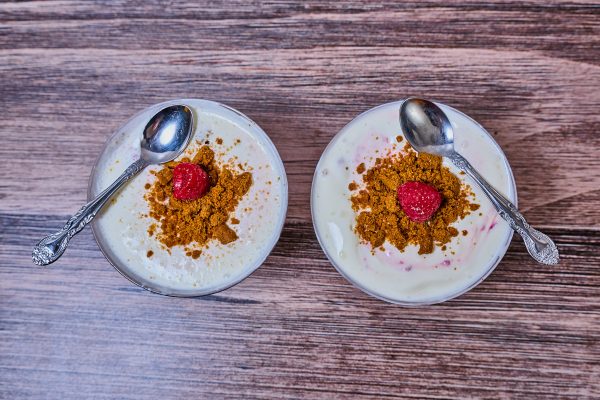 Second author's note: I did not include measurements here because you really can't fuck this up and I don't know how many people you're serving, but for reference I used approximately equal quantities of sour cream and raspberries.
Crush berries gently with a fork. You want some chunks of fruit in there, so don't pulverize the fruit into something that looks like a jam or compote. Add sugar to taste
Add full fat sour cream to a glass. Martini glasses work especially well here, but you could use a wine glass or low-ball cocktail glass…even a champagne flute
Stir in your berries, using something like a toothpick or chopstick to make a swirl if you are so inclined
[OPTIONAL] Stir in ½ teaspoon rosewater, top with crumbled Biscoff cookies, and garnish with a whole berry
Kane's Cuisine: Roast tomato and white bean stew
LA Blade White House correspondent Christopher Kane shares his love and passion of cooking writing in his weekly Sunday column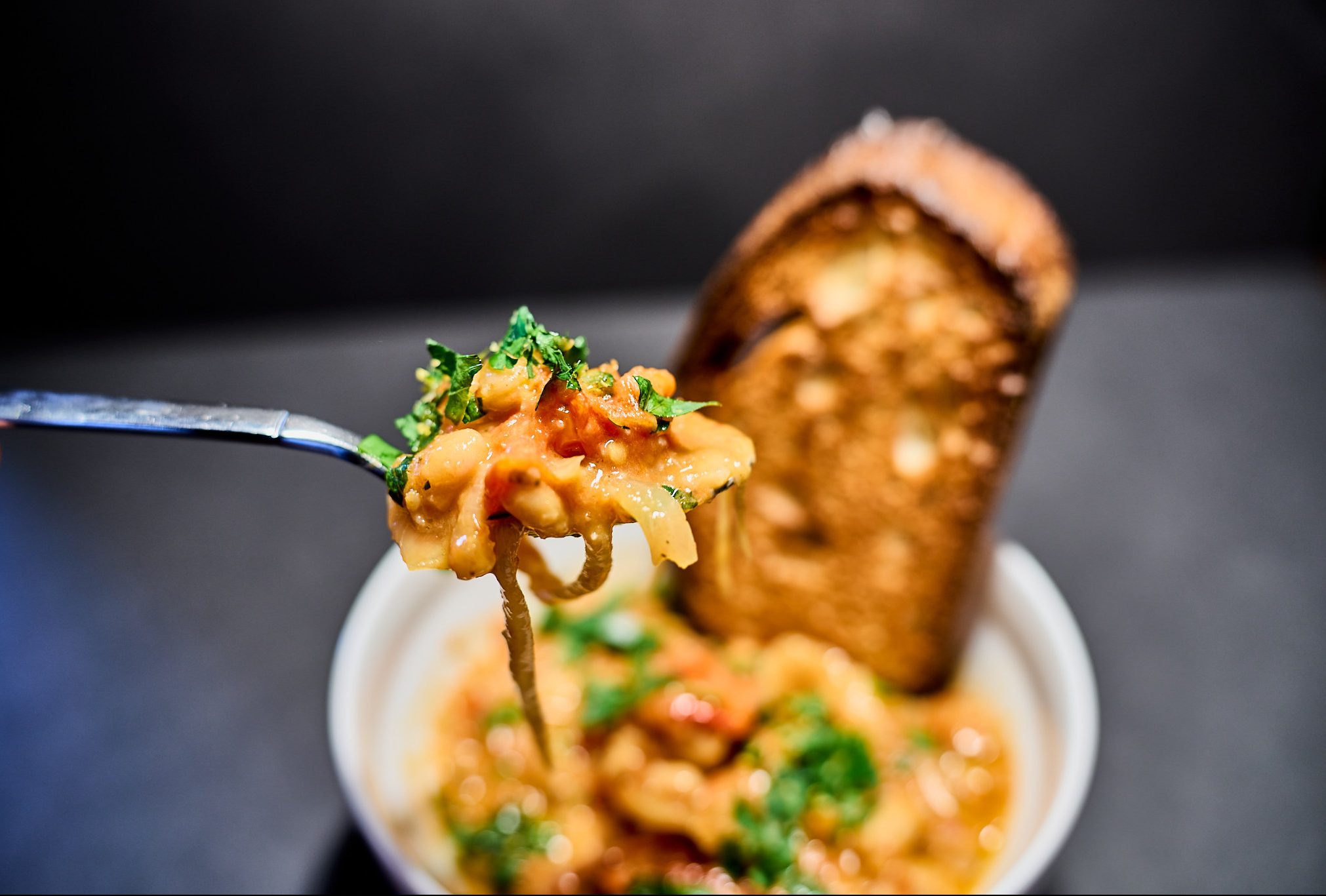 The LA Blade's intrepid Washington D.C.-based White House correspondent snarks his way through another delicious weekly recipe while dishing tea on other subjects…
WASHINGTON – Every so often, I find myself drawn to simplicity in cooking and baking. Sometimes, you can create something magical with just a few ingredients, properly seasoned and prepared. 
Here is one of those instances. You may already have everything you need to make this dish. It has no business being as tasty as it is. Plus, it's VEGAN!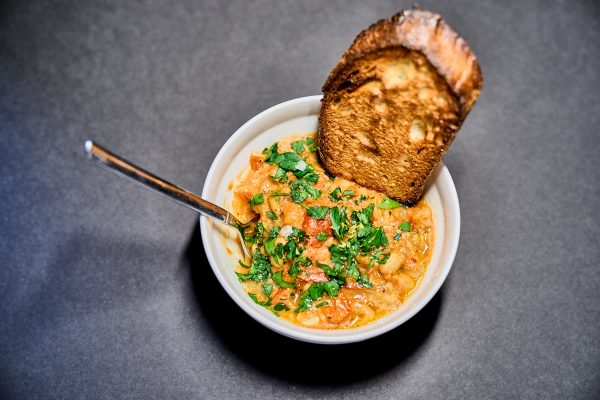 Recipe adapted from Colu Henry at New York Times Cooking:
Preheat oven to 425°
Combine the finely chopped tender leaves and stems from one bunch of parsley with the zest of 1-2 lemons in a small bowl. Set aside
In a baking dish or sheet pan, toss together 24 oz cherry tomatoes, ½ cup olive oil, and 1 tablespoon finely chopped fresh thyme leaves. Season generously with kosher salt and black pepper before roasting for 20-25 min.
Heat 2 tablespoons olive oil in a Dutch oven over medium. Cook one yellow onion, thinly sliced, 4-6 garlic cloves, crushed, and 1 teaspoon red pepper flakes (optional) for 5 minutes. Season with salt and black pepper
Rinse and stir in 2 cans white beans (navy beans, great northern beans, cannellini beans, baby lima beans, butter beans, garbanzo beans, pinto beans…) along with 1.5 cups water mixed with 1 teaspoon vegetable flavored Better than Bouillon, bringing mixture to a simmer. Taste and season with salt and pepper
Crush some of the beans to thicken to your liking
Add roasted tomatoes along with their juices, simmering for 5-10 minutes and checking to adjust your seasoning if necessary
Serve topped with lemon-parsley mixture