Kane's Cuisine: Korean rice cake and beef soup
LA Blade White House correspondent Christopher Kane shares his love and passion of cooking writing in his weekly Sunday column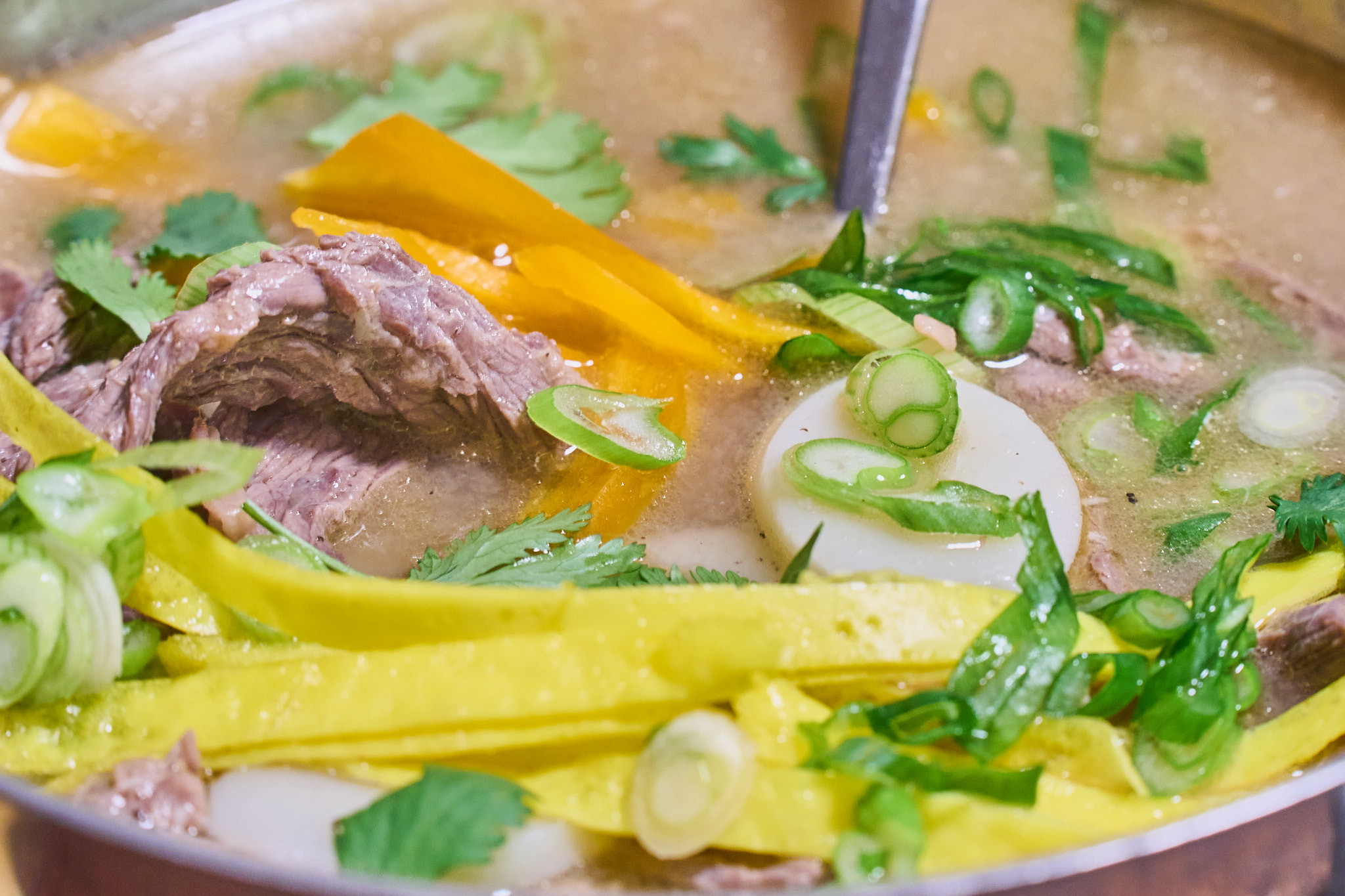 The LA Blade's intrepid Washington D.C.-based White House correspondent snarks his way through another delicious weekly recipe while dishing tea on other subjects…
SAINT BARTHÉLEMY – Your White House reporter and fearless culinary correspondent is writing to you from St. Barth's. Well, more accurately, from my coach seat on this United flight where my husband and I just experienced a miracle: our window-seat companion never showed, thereby freeing up the dreaded middle seat. 
Anyway, if you can get your hands on some nori, you will make a more authentic version of tteokguk, the Korean soup eaten on Korean New Year's Day and Western New Year's Day that I attempted last week. Look at that peek behind the curtain! Yes, I do make these dishes in advance sometimes.
Even without the dried seaweed paper, this soup is packed with umami-forward flavor. I know, I hate that word too. At this point, though, fighting it feels futile.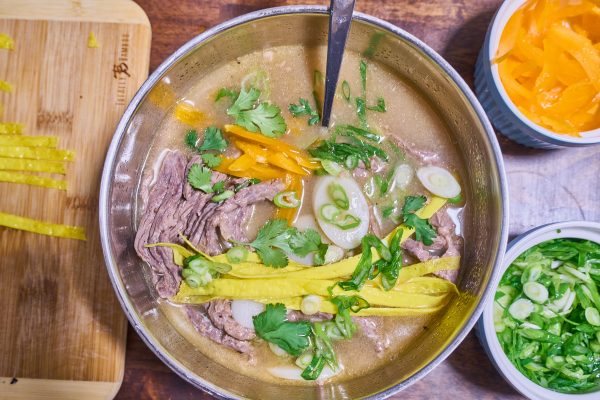 This recipe is adapted from Maangchi:
Fill a Dutch oven with water and boil over high heat. Add two-thirds cup flank or skirt steak, cut into 1" pieces and generously seasoned with kosher salt, along with 3-4 cloves of garlic, minced
Turn heat down to medium and cook, covered, for 20 to 25 minutes until the beef is tender
Separate the eggs from the yolks of 2 large eggs, putting each into separate bowls, and adding a pinch of salt before mixing with a fork
Heat a nonstick pan and spray it with cooking oil. Turn off the heat, and then pour the egg yolk mixture into the pan, trying to spread it into a thin, even layer. Allow it to cook for one minute, flip, and finish cooking for another minute. Transfer to a plate, slice into thin strips, and set aside
Add store bought sliced tteok rice cakes, along with 1 tablespoon fish sauce, cooking for 7-8 minutes. Pour in egg whites and cook for 30 seconds. Salt to taste. 
Add sesame oil, ground black pepper, and chopped green onion. Garnish with cilantro and julienned red bell pepper
Kane's Cuisine: Alison Roman's semolina cake with lemon & fennel
LA Blade White House correspondent Christopher Kane shares his love and passion of cooking writing in his weekly column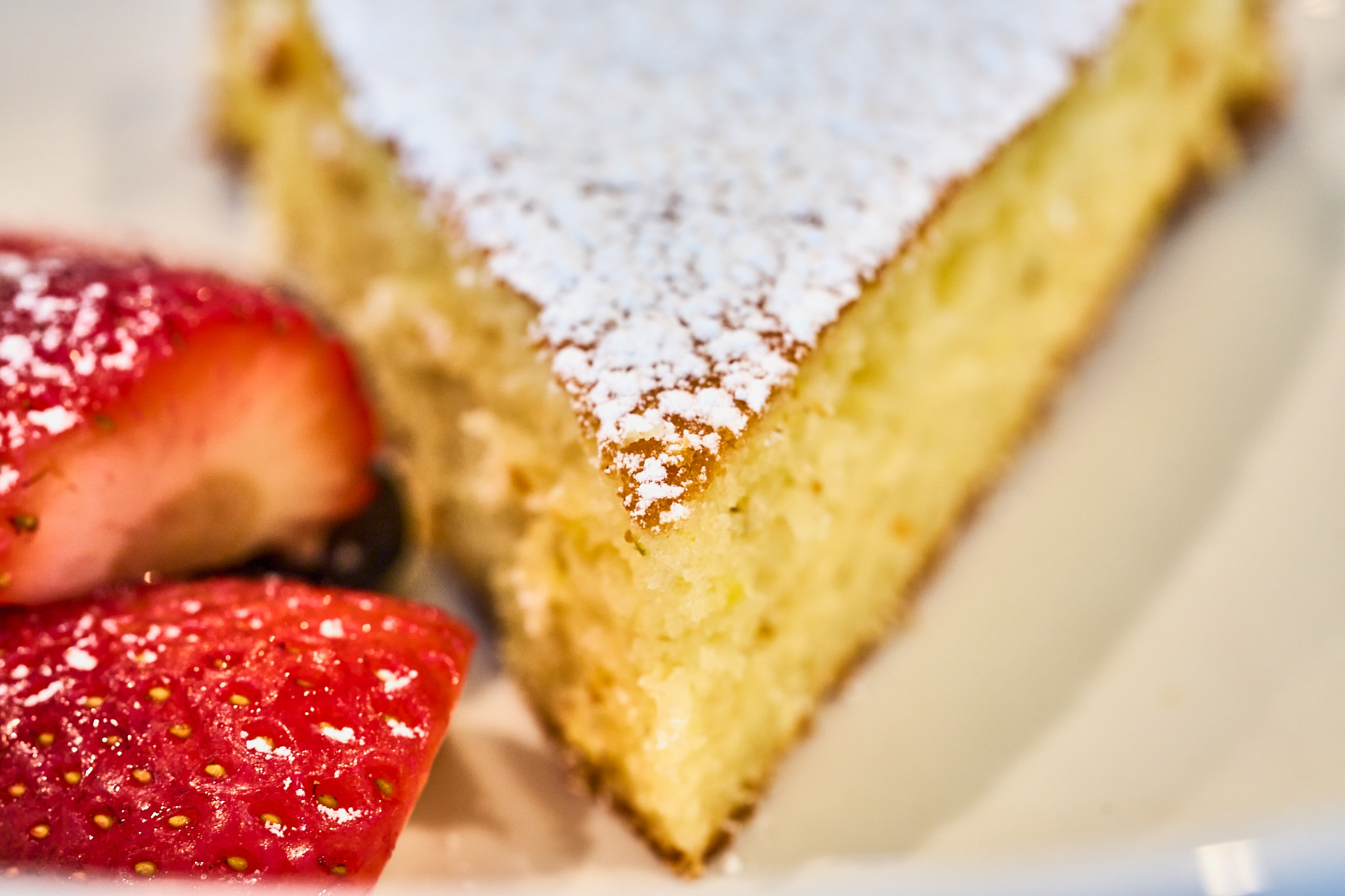 The LA Blade's intrepid Washington D.C.-based White House correspondent snarks his way through another delicious weekly recipe while dishing tea on other subjects…
WASHINGTON – Last week, my husband and I moved out of our 1-bedroom apartment and into our first home in Northeast D.C., which is why I did not publish a food column last week. 
I hope you'll forgive me, but I am still recovering from the trauma (which, in my head I am pronouncing like Jamie Lee Curtis) even though I had leveraged what I am now calling my "bottom privilege" to delegate the more difficult tasks to my spouse. Moving the really heavy stuff, driving the 15-foot U-Haul, mounting the TV…you get the idea.
Currently, I am experiencing a recurring nightmare in which, as we're leaving the apartment for what we understand to be the final time, suddenly I realize we had forgotten to go through and pack the contents of our "junk drawer."
You have one, too. It's the shallow drawer directly underneath your kitchen countertop where you store some things you need – batteries, pamphlets for your appliances, etc. – and more things that you don't – pesos from your last trip to Tulum, stretched out rubber bands, your old iPhone 5, a Blackberry that you don't remember ever owning.
So, in my dream, from this drawer I begin pulling out cords. USB chargers, HDMI cables, you name it. Like a clown performing the handkerchief trick at a kid's birthday party, it never stops. I am waist-deep in the cords. And my husband, who is unable to explain why we must keep them or what purpose they will serve in our new home, will not let me throw them away.
Will I ever be free? Or will the morass of plugs and rubber sheathed wires follow me to every domicile I occupy for the rest of my days while also haunting me as I sleep? Are the cords, menacing and anthropomorphized as they are in my nightmares, a subconscious manifestation of my discomfort with the pace of technological innovation in large language model AI systems?
Unfortunately, I am unable to consult my therapist for answers because moving has depleted not only our sanity but also out bank accounts. It's such a miserable experience that – and this is a universal experience – eventually you begin wantonly throwing all your possessions into the trash without a second thought about the cost of replacing them or even a modicum of appreciation for their monetary or sentimental value.
As I said, trauma.
Thanks for letting me get that off my chest. Anyway, let's begin.
In recent weeks, I've shared several sweet-but-not-too-sweet baked goods from Alison Roman's newest entrée into the cookbook game, "Sweet Enough." (I had high expectations, and lemme tell you, they were surpassed. Bravo, Alison.)
This semolina cake with lemon and fennel is, to be sure, different from the seedy breakfast cake I made three weeks ago, but they have a few important features in common:
First, no one will look at you sideways for eating a slice in the morning, but they're wonderful any time of day or night. Second, they are texturally interesting, and I mean that in the most pleasant possible way. Third, they both contain fennel seeds, which in the flavor department lends a certain je ne said quoi sophistication to each. And finally, they are pretty damn easy to make.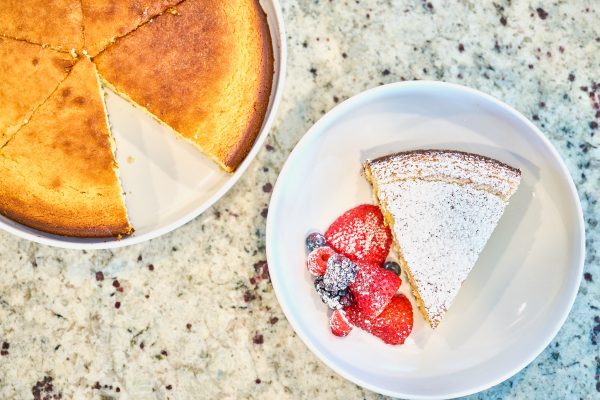 Preheat oven to 375° F. Spray a 9" cake pan with cooking spray and line the bottom with a round of parchment (I had great success using a slightly larger springform pan.)
In a medium bowl, use your hands to mix 1.25 cups white granulated sugar, 2 tablespoons lemon zest, and 1 teaspoon fennel seeds, crushed in a mortar & pestle or finely chopped
Whisk in 1 cup whole-milk yogurt (not Greek, not skim-milk. Alison is very clear about this, which means it's important) and 2 large eggs
In a large bowl, whisk together 1 cup all-purpose flour, ½ cup semolina flour, 1 tablespoon baking powder, and 1 teaspoon Diamond Crystal kosher salt
Add wet ingredients to dry ingredients, along with a third-cup neutral oil, and mix until well combined. Pour the batter into your cake pan and bake until golden brown on top, about 30-35 minutes
Dust with confectioner's sugar and serve with fresh fruit, if desired. Fruit dusted with more confectioner's sugar, if desired.