Chasten Buttigieg speaks out against Pence's homophobic remarks
The Transportation Secretary, asked on Monday whether they are owed an apology from Pence, said, "I'll let others speak to that"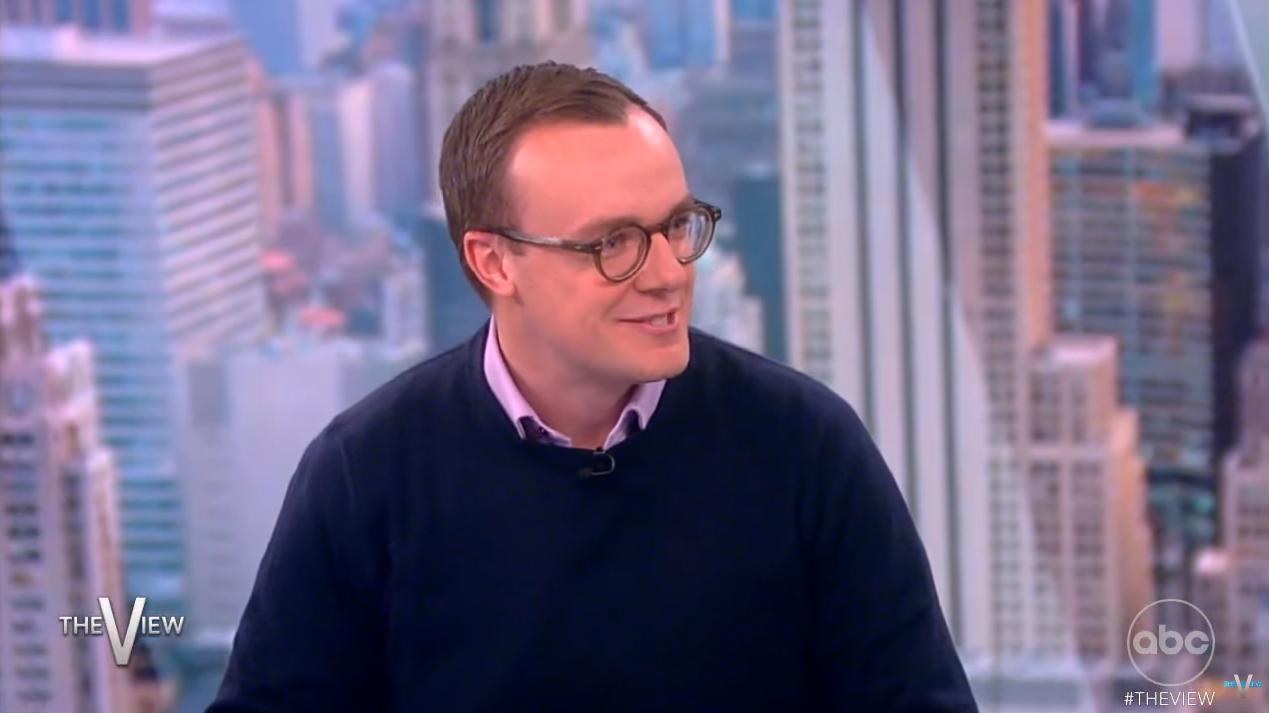 NEW YORK – Chasten Buttigieg, husband of Transportation Secretary Pete Buttigieg, said former Vice President Mike Pence has not apologized for homophobic and misogynistic remarks about the couple that he made at a dinner in Washington, DC last weekend.
"I spoke up because we all have an obligation to hold people accountable for when they say something wrong, especially when it's misogynistic, especially when it's homophobic," Chasten Buttigieg said during an appearance Thursday on ABC's The View.
Also on Thursday, the Associated Press reported Pence doubled down on his remarks after a Republican Party dinner in New Hampshire, telling reporters, "The only thing I can figure is Pete Buttigieg not only can't do his job, but he can't take a joke."
Last Saturday, Pence had joked that following the birth of the Buttigieg twins in 2021, the Transportation Secretary took "maternity leave" and then the country suffered "postpartum depression" over issues with airlines and air travel.
The former Vice President delivered the remarks — which were first reported by the Washington Blade — during the annual Gridiron Club dinner, which he headlined along with Secretary of State Antony Blinken and New Jersey Gov. Phil Murphy (D).
Per tradition, speakers at the dinner are expected to poke fun at political figures, including guests in attendance, but Pence's comments quickly drew outrage for their homophobia and misogyny.
White House Press Secretary Karine Jean-Pierre addressed the matter in a comment shared with the Blade on Monday, "The former vice president's homophobic joke about Secretary Buttigieg was offensive and inappropriate, all the more so because he treated women suffering from postpartum depression as a punchline."
The Buttigiegs have been public about the "terrifying" ordeal they suffered following the premature births of their twins. The newborns developed serious Respiratory Syncytial Virus Infections (RSV) — which required one to be hospitalized, put on a ventilator, and transferred to a children's hospital in Grand Rapids for treatment.
"An honest question for you, @Mike_Pence, after your attempted joke this weekend," Chasten Buttigieg tweeted on Monday, "If your grandchild was born prematurely and placed on a ventilator at two months old – their tiny fingers wrapped around yours as the monitors beep in the background – where would you be?"
The Transportation Secretary, asked on Monday whether they are owed an apology from Pence, said, "I'll let others speak to that."
During Thursday's interview, Chasten Buttigieg called out the hypocrisy of Pence's putative identity as a "family values Republican," telling the talk show's hosts, "I don't think he's practicing what he preaches here."
"But also," he added, "it's a bigger conversation about the work that women do in families — taking a swipe at all women and all families and expecting that women would stay home and raise children is a misogynistic view."
Rep. Frost talks gun control on anniversary of March for Our Lives
"10 years ago I became an Organizer because of Sandyhook. 3 years later, I'd become a survivor myself. That same year, Pulse"
Editor's note: The full interview with Congressman Frost will be published next week.
WASHINGTON – U.S. Rep. Maxwell Frost (D-Fla.), after a week of making headlines for his gun violence prevention advocacy, sat down with the Washington Blade for an exclusive interview on Friday, which marks the five-year anniversary of the founding of March for Our Lives.
The 26-year-old freshman Congressman, who before his election was national organizing director for the student-led gun control group, had just introduced his first piece of legislation Tuesday with U.S. Sen. Chris Murphy (D-Conn. that would establish an Office of Gun Violence Prevention within the U.S. Department of Justice.
The proposal's aim, in part, is to better facilitate the implementation of last year's Bipartisan Safer Communities Act by establishing a singular office to coordinate that work.
And on Thursday, Frost captured and tweeted a video of a confrontation between U.S. Capitol Police and Patricia and Manuel Oliver, gun control advocates who lost their son Joaquin in the 2018 Parkland, Florida high school shooting.
Manuel and Patricia Oliver were just kicked out of this committee hearing on gun violence. Patricia said one thing and the chair escalated the entire situation. Then, Police arrested Manuel Oliver who lost his son in the Parkland shooting.

His son was shot to death.

— Maxwell Alejandro Frost (@MaxwellFrostFL) March 23, 2023
Here is @manueloliver00 being arrested for speaking out at a committee hearing. His son, Jaoquin, was shot to death in Parkland, Fl.

MANNY IS A HERO. He didn't deserve this. The Republican Chair of this committee just called him a narcissist. Disgraceful. pic.twitter.com/6jccYvesHb

— Maxwell Alejandro Frost (@MaxwellFrostFL) March 23, 2023
The couple had been removed by police from the House Oversight and House Judiciary Committees' gun rights hearing at the request of GOP Reps. Andy Biggs (Ariz.) and Pat Fallon (Texas).
Frost, who was in attendance, told the Blade the conflict started when Patricia Oliver "just stood up and she said, 'you took my son' and she sat down," but "instead of moving on, the Chair [Fallon] escalated things."
The Congressman said hearing itself was "a sham" convened for the purpose of attacking the Biden administration's Bureau of Alcohol, Tobacco, Firearms and Explosives (ATF), the entity within the U.S. Justice Department that investigates violations of laws governing the manufacture, possession, and use of guns.
"The real story here," said the Congressman, "is the fact that there were two parents who lost their son who was in high school, because he was shot to death and died in a pool of his own blood, and now they're going to spend the rest of their lives fighting for a world where it doesn't happen to anybody else."
Frost noted the Olivers were joined at the hearing by other families, activists, and organizers – all of whom were gathered in Washington, D.C. to advance the mission established by the group of teenaged Parkland survivors who founded March for Our Lives five years ago.
Among these student activists were Cameron Kasky, who identifies as queer, and X González, who is bisexual and uses they/them pronouns.
Frost has repeatedly said he ran for Congress because of his involvement in the gun violence prevention advocacy movement, which began with his volunteering on behalf of the Newtown Action Alliance, a group formed in the wake of the 2012 Sandy Hook Elementary School shooting.
The Congressman told NPR the 2016 shooting at Pulse, the gay nightclub in Orlando "where 49 angels were murdered right here because they're queer" marked one of the most significant moments of his life.
That same year and in that same city, Frost himself survived a gun violence incident.
During his congressional campaign, on the heels of last year's elementary school shooting in Uvalde, Texas, Frost tweeted: "10 years ago I became an Organizer because of Sandyhook. 3 years later, I'd become a survivor myself. That same year, Pulse. Now I'm running for Congress and 15 lives were taken at another Elementary school. I will not stop until the endless shootings do."