Cyd Zeigler offers 'regrets' after tweeting his support for DeSantis
Trans people say the co-founder of Outsports has left them with scars that won't heal plus he's turned his back on trans kids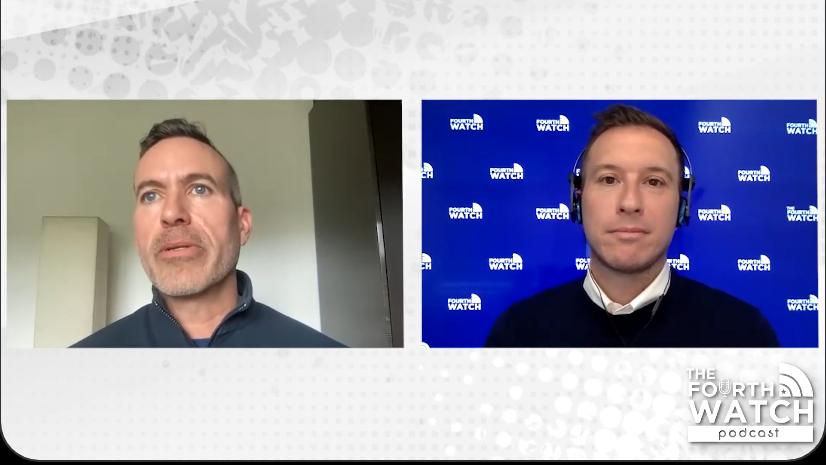 WEST HARTFORD, Ct. – Let's be clear: You cannot choose to be gay, trans, or any color of the rainbow, or even of race. But you can choose not to align with our enemies.
That is what has rocked the world of sports journalism like an 8.0 earthquake. A leading voice for out LGBTQ+ athletes, sports personnel and fans has chosen to side with the forces that have proposed, passed and enacted anti-LGBTQ+ legislation, targeted children, their parents, teachers, healthcare providers and even drag performers; He's "come out" on the side that financially supports extremist hate groups, domestic terrorists and transphobes here and abroad, via Twitter.
But, Outsports editor Cyd Zeigler tweeted that he regrets not educating himself  before sharing tweets that include the fact he registered as a Republican for the first time in decades, and seemed to endorse Fla. Gov. Ron DeSantis, the architect of the "Don't Say Trans or Gay" Laws now spreading across the U.S.
This all started last week, on the day the Manhattan District Attorney announced an indictment of former president Donald Trump. That was also the day, and apparently the reason, that Zeigler tweeted his party switch. 
"This completely insane butchering of Democracy and our justice system cannot stand," he wrote. "Progressives and Democrats seeking to use the government to attack political foes must be stopped. Period."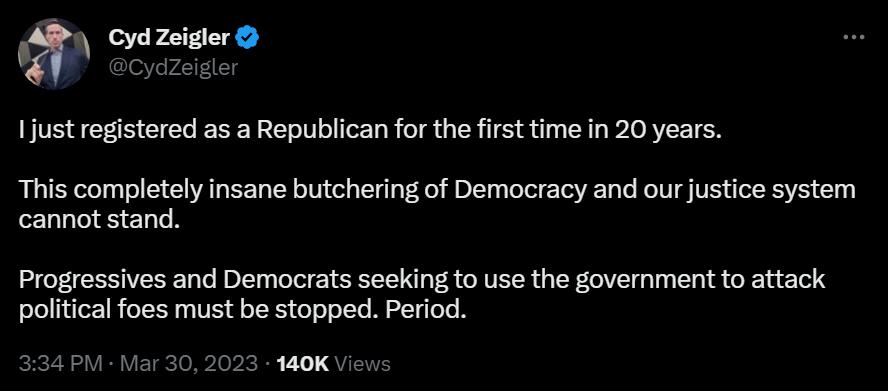 Noting here that Zeigler did not disclose his prior party registration, however he didn't just attack progressives and Democrats but also the Human Rights Campaign, one of the nation's leading LGBTQ+ advocacy organizations.
Zeigler is an author and the out gay co-founder of Outsports — a VoxMedia site dedicated to covering LGBTQ+ sports and encouraging closeted folks in that field to come out — where the motto is, "Courage Is Contagious." It certainly took courage for Zeigler to betray the vast majority of the Outsports readership, and one has to wonder if he was really prepared for how contagious the backlash would be.
He did try to blunt that by first tweeting,"I don't like Donald Trump," but then, less than an hour later, Zeigler publicly thanked Fla. Gov. Ron DeSantis, Trump's likely rival for the 2024 GOP nomination, and shared the governor's Twitter handle with his more than 10K followers. That move was widely seen as a tacit endorsement, despite declaring in another tweet that he doesn't agree "with much of what the GOP and DeSantis have done in the last six months…"
Perhaps, if Zeigler had merely tweeted he was registering as a Republican, it's possible there would have been less of a kerfuffle and more of a shrug. But instead, he went there.
Zeigler's followers swiftly expressed their disgust and questioned his motivation, and he didn't hesitate to respond with his notorious sardonic wit.
So instead you registered with the party that is attacking LGBTQ education, basic trans rights and trans healthcare? Why is (a non partisan grand jury) indicting someone that committed a crime a dealbreaker but not a widespread attack on LGBTQ ppl and other minorities??

— T (@TheoTweetsStuff) March 30, 2023
Go for it, Theo. Question my dedication to the LGBT community. Go for it.

— Cyd Zeigler (@CydZeigler) March 30, 2023
Having been called a "Nazi" and told to "eat shit," Zeigler called on trans people he knows to denounce Dr. Veronica Ivy, the Canadian cyclist and two-time world track cycling champion who is just one of the out trans athletes with whom he has privately sparred. But few defenders other than his sister, a coach and a former Trump appointee came to his rescue; Instead, Zeigler was astronomically ratioed. 
Ivy declined to comment on the record.
Outsports is a niche division of SB Nation, where for 2 1/2 years I served as its first-ever managing editor. I wasn't the boss of Cyd or his co-founder, Jim Buzinski, nor were they mine, but over time we got to know one another quite well. I'd go so far as to say we were friends, once upon a time. Things change.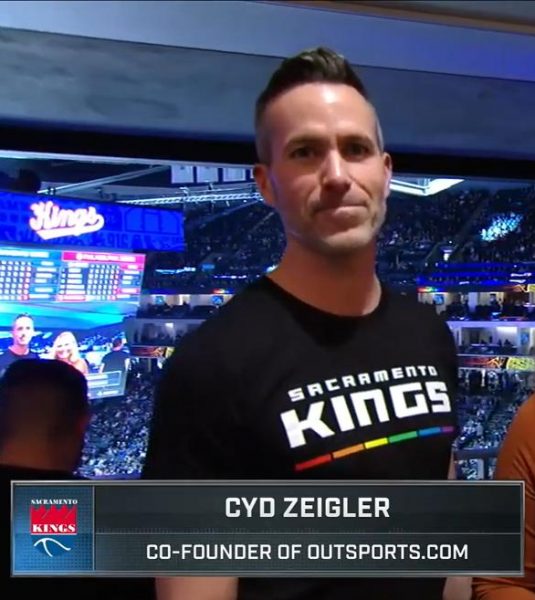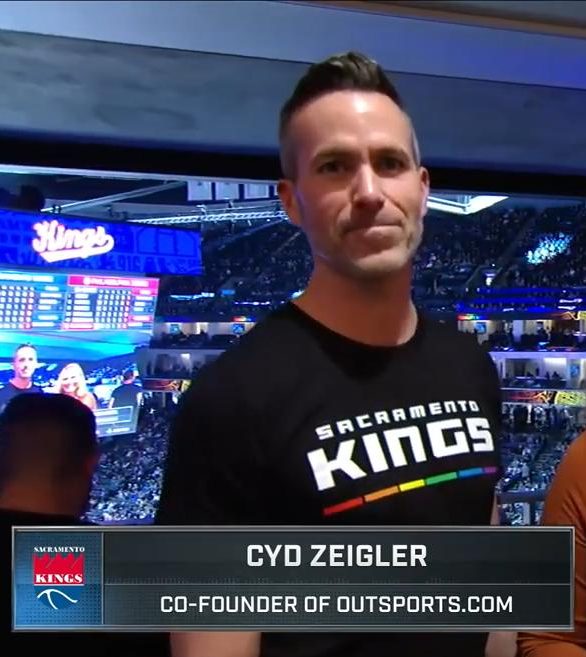 I learned that Cyd's oversized ego and disinterest in how he was perceived was difficult to manage and ultimately a feature, not a bug. It's been said the first step in addressing a problem is acknowledging there is one, something Zeigler has been reluctant to do, until push comes to shove, as it apparently did this week. 
Truth is, I never had any doubt he was a conservative, even a Republican, although he repeatedly denied being part of the GOP brand when I directly challenged him. He rejected the Log Cabin Republicans as fools, but allied himself with Trump acolytes like Richard Grenell.
He described himself as an independent, and I suggested to others who inquired that he was probably a Libertarian, if not a secret member of the GOP. 
That's a stark contrast to the vast majority of LGBTQ+ people who align with Democrat, progressive and even Socialist politics. As someone who was raised Republican and has relatives whom I love who vote Republican, I have at long last learned to abide, so long as they support me and other trans and nonbinary people, and our rights.
Ryan O'Callaghan, the out gay former pro football player who collaborated with Zeigler for his 2019 memoir, My Life on the Line: How the NFL Damn Near Killed Me, And Ended Up Saving My Life, expressed a similar sentiment in an email to the Blade:
"I did not see that he announced he is registering as a Republican until someone sent me a screenshot, but I assumed he already was. If I shut out every Republican in my life, I wouldn't have a relationship with any of my family or most of my friends. I've learned that just because someone more closely identifies as a Republican, doesn't mean they think any less of me. I would never hold someone's political party against them."
This is a strange crossroads at which I stand; For years, I have spent many a conversation defending Zeigler as the greatest ally trans people had. I stopped doing that when he started touting the campaign of lesbian tennis icon Martina Navratilova, trans trailblazer Dr. Rénee Richards and former Olympian, cisgender women's rights activist and attorney Nancy Hogshead Makar.
They and their group are campaigning for "a path to inclusion" that would exclude any trans woman athlete who's experienced male puberty. Trans women and girls would be banned from competing with cisgender female athletes and restricted to competing in "trans only" events, meaning in many cases, the one and only trans athlete would have no one to race against, but themselves.
This goes against the policies and laws where I live and work as well as a federal court's conclusion — as well as my own personal belief — that it's discriminatory to treat trans athletes the same way Major League Baseball once treated Black players. 
Since Thursday, I have been contacted by dozens of people whom I know through my work at Outsports and the Blade, and my timeline's been filled with chatter among sportswriters, sports figures and LGBTQ+ advocates and activists. People in the community said Outsports' annual TDOV tweet-storm of stories about trans sports heroes rang hollow this year.
In addition to Zeigler, I've also reached out to his co-founder, Jim Buzinski and their boss at Vox Media, Melissa Bell.
Happy birthday @JimBuzinski! Thinking of my favorite two weeks we got to spend together at the @GayGames 20 years ago and probably my favorite pic together! #HappyBirthday pic.twitter.com/kwYW9fugVU

— Cyd Zeigler (@CydZeigler) September 17, 2022
But first, I want to focus on my old team, who were totally blindsided by this shitstorm. 
My conversations with the writers were private and personal and I am aching over what they are feeling: Anxiety, anger, disgust and the feeling of betrayal, in addition to having to explain it's not the site that's supporting the GOP and DeSantis, it's Zeigler.
That's happening because the average Joe sees Zeigler's tweets and thinks he's speaking for Outsports; He's not. 
Since my departure in 2019, Zeigler has rebranded the site and its social media in his own image, and in some ways, he's reversed my efforts to diversify Outsports coverage, to focus less on white cisgender gay men and include more racial diversity, more examples of trans, nonbinary, lesbian and disabled athletes and sports personalities.
It's clearly become a toxic workplace. No one agreed to be quoted on the record, but it's clear from social media that members of the team are being asked: How can they work for someone who supports the politicians who are actively pursuing anti-LGBTQ+ polices and laws?
My former managing editor, now an Outsports contributor, was one of those who agreed to offer a comment on the record. As a close friend of Zeigler's, he defended his boss.
"Cyd is a friend of mine, and my friends can support whomever they want for president," said out gay sportswriter and podcaster Alex Reimer in an email. "Cyd has dedicated his career to elevating LGBTQ people, and any suggestion to the contrary is wrong and in direct conflict with his long track record as a journalist and person."
I also contacted former contributors to the site.
"Some of the reactions I've seen to Cyd's announcement so far have included telling him to kill himself, calling him a Nazi, saying he's an idiot whose head is stuffed with cat shit, etc. Such poisonous hate is counterproductive, even with his support of DeSantis and opposition to Trump's arrest," said Reimer's predecessor, queer journalist and trans ally Daniel Villarreal.
"Growing up in Texas, Republicans have been my teachers, my neighbors, my friends' parents, and my own family members. While I ardently oppose the GOP's politics, if we write off all 74 million+ Americans who voted for Trump in 2020 as better-off-dead shithead Nazis, then we do so at our own peril.
"I don't know the degree to which Zeigler's politics line up with Trump's or DeSantis' monstrosities — especially since Outsports has regularly championed LGBTQ+ civil rights and transgender athletes — but he deserves a chance to tell us, and we deserve a chance to fairly evaluate him by his own words.
"The Outsports I know supports social justice, gender equality, and trans inclusion, ideals that mirror my own progressive values. That's why I'm proud to have worked there. My hope is that Zeigler's recent declaration doesn't mean that he has abandoned these ideals completely."
Zeigler addressed that hope in a tweet Tuesday afternoon, in which he said he was "Listening, thinking, evaluating…" and added that he regretted that he "didn't listen and educate myself more before I shared some of the tweets."
Listening, thinking, evaluating… pic.twitter.com/Oi3EVWBeOu

— Cyd Zeigler (@CydZeigler) April 4, 2023
He originally had promised followers he would have more to say on Monday, and when that didn't appear on Outsports, the Blade reached out to Zeigler, who told me in an email that he was working on that for Tuesday. While he didn't provide an on-the-record explanation for the delay, the extra time allowed Zeigler's co-founder Buzinski an opportunity to review what had transpired, since he was on vacation when the shit hit the fan.
I emailed Zeigler again tonight, requesting comment before the publication of this piece. He told me no other journalist had even reached out. He pointed me to the new tweet, along with this comment: "It is shocking you would call me 'public enemy No. 1 for the trans community.'" 
He's referring to Monday's edition of my Substack newsletter, RiseUP With Dawn Ennis in which a member of the trans community called Zeigler "The Transgender Community's New Enemy No.1."
Just for the record, I cannot take credit for that turn of phrase; The trans woman athlete who did coin the term asked to remain anonymous and agreed I could use it without attribution. I cannot help that is how people feel about him now.
In an op-ed in the Blade, where I am the sports editor, out gay radio and podcast host Rob Watson dubbed Zeigler a "Tucker," meaning Tucker Carlson of Fox News, and denounced the sportswriter for choosing the GOP and Gov. DeSantis over "a group of our most vulnerable — our LGBTQ kids who are getting the steely betrayal."
The Advocate's editor, John Casey, wrote an op-ed titled The Editor of Outsports Turns On Our Community, and acknowledged an important fact: "Zeigler is free to join any party he likes, and support any candidate he wants; however, when you have the power of the pen, and a voice in the fight for equality, you have an extra burden and responsibility to do what is right for those who you write about and cover. And especially to your readers, many of whom, as athletes, are afraid to come out because of DeSantis and bills like 'don't say gay.'"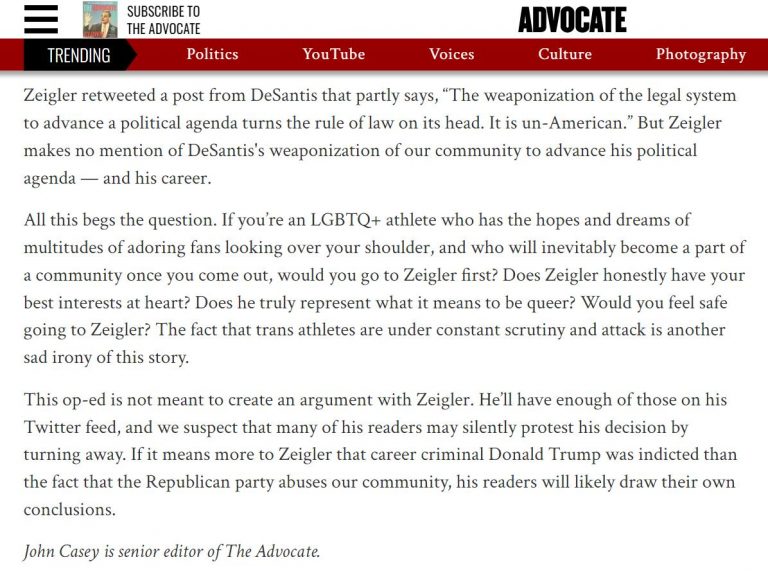 I agree with Casey and Watson, especially the part about Zeigler's right to affiliate with whichever political party he wishes. But to choose to announce his political affiliation on the eve of the Trans Day of Visibility? Talk about tone deafness. 
Vox Media policy was that employees were entitled to personally tweet anything they wished, back when I worked for them — and for the sake of Cyd, his husband and their cats, I hope that's still the case! But it appears Cyd did at least once make the mistake of engaging with one of his critics from the official Outsports account:
Oh, curious what issues you've had with our coverage of trans athletes. Love to hear it. Thanks.

— Outsports (@outsports) March 31, 2023
Omg. Don't even know how to process this. What a betrayal to every one of us who has had to battle the bullies and the closet.

— Steve 🏳️‍🌈🏳️‍⚧️💙💛 (@szonyc) March 31, 2023
Sometimes the people in our community turn out to be the very fascism we're trying to defeat unfortunately.

— i did not give elon money🖕🏻 (@kyliesparks) March 31, 2023
Here's the bottom line: Even after sharing his regrets, what Zeigler has done is far worse than just tarnishing the brand. He's turned his back on trans kids in states like Alabama, Arkansas, Arizona, Florida, Georgia, Iowa, Kentucky, Mississippi, South Dakota, Tennessee and Utah, and 20 other states considering anti-trans legislation right now.
He's chosen to support a governor whose actions will mean trans women like YouTube personality and journalist Melody Maia Monet won't have gender affirming healthcare and be forced to use the men's room.
In FL on July 1 as a trans ADULT, I will lose my private insurance coverage for trans related med care, have my med options extremely restricted, can be refused med care, and will be forced to use the men's room and sent to male prison. Anyone for DeSantis is NOT a trans ally.

— 🏳️‍⚧️ Melody Maia 🏳️‍🌈 (@MaiaMonet) April 4, 2023
I believe Zeigler is sincere when he says he has regrets. And I miss our friendship, but his ego and his allegiance to Martina, the Women's Sports Policy Working Group and Gov. DeSantis have left a scar that won't heal with just one more tweet. 
I am hoping you will consider that whatever your feelings about Zeigler, you will support the freelance writers at Outsports, who are all wonderful people and so proudly represent our diverse community. They should not be punished for one man's hubris and his politics.
********************************************************************************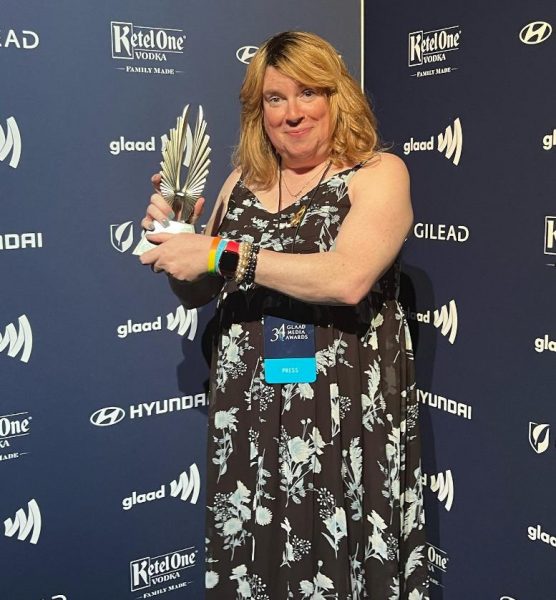 Dawn Ennis is the Sports Editor of the Los Angeles Blade and is a professor of journalism at the University of Hartford, Connecticut.
She hosts weekly chat show RiseUP With Dawn Ennis on local Hartford television station WHCI and YouTube. She is a featured segments reporter for CT Voice OutLoud on WTNH-TV.
Ennis also is the Co-Chair: West Hartford Human Rights Commission and Member of the Board of Directors, Triangle Community Center and West Hartford Pride.
South Africa's non-alignment costing Africa's human rights discourse
Country must take stronger stance against Uganda's anti-homosexuality law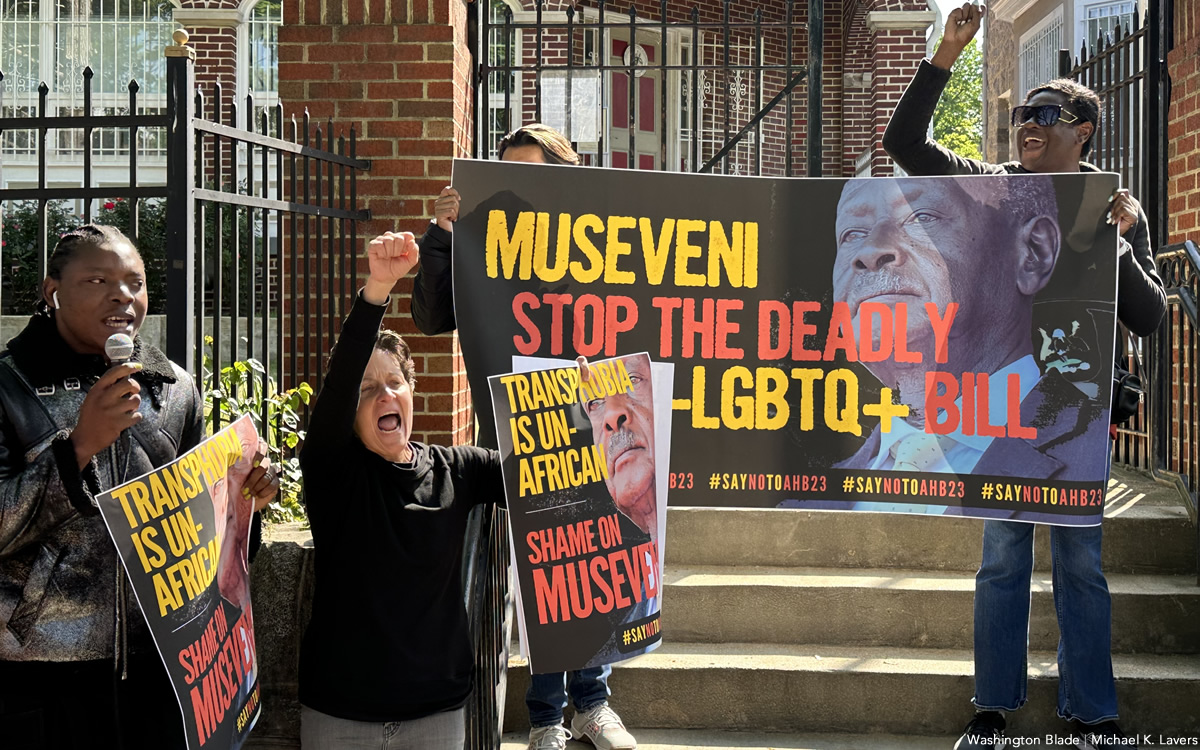 In the past several months, South Africa's foreign policy has been in the spotlight for essential and existential reasons that significantly impact geopolitics and the continent's stability.
The foreign policy for South Africa discussion document by the Department of International Relations highlights the "advancement of human rights and the promotion of democracy" as the pillars on which South Africa's foreign policy rests. This document emphasizes the role that South Africa is expected to play in the "promotion of human rights and democracy."
Minister Pandor echoed this document in her 2022 end-of-year remarks.
"We will continue with our unwavering position to advocate for a balanced Sustainable Development Program within the human rights framework as underlined in the Vienna Declaration and Program of Action (VDPA). In this regard, South Africa will be one of the chief proponents of a balanced agenda of the HRC, which reflects, among others, the primacy of achieving the realization of the right to development as well as moral human rights issues such as the eradication of poverty and underdevelopment."
South Africa has long been known for its commitment to human rights and its leadership in the fight against apartheid. However, its foreign policy continues to be viewed as ambiguous and nonresponsive to developments in African affecting the growth of the continent.
In 2021, President Ramaphosa — as chair of the SADC Organ Troika — committed to a national political dialogue in Eswatini to resolve the political killings in that country. However, the South African government has never followed up or called on the Eswatini government to adhere to its commitment, even as renowned human rights lawyer Thulani Maseko was mercilessly assassinated in January 2023. At the very least, this has not been seen publicly, which would be comforting to those political activists and citizens constantly living in fear in Eswatini.
On May 29, the president of Uganda enacted the draconian Anti-Homosexuality Act. The new law is a throwback to colonization, where religious fanatism was the basis for the persecution and killing of many Africans. While Africa seems to take the posture of "fighting against imperialism," it is saddening that this law is the brainchild of American zealots funding hate across Africa, whether it is in Uganda, Ghana, Kenya, Malawi or Namibia. These zealots, the Fellowship Foundation and many others, are well coordinated in their attacks on the judiciary and the African human rights framework, backed by the 75-year-old Universal Declaration of Human Rights.
In an era where Africa is seen to be taking a stance against imperialism, I shudder to contemplate that hate may be the only imperialist agenda Africa is not actively standing up against. We know the history of petty offences like homelessness and loitering, sedition laws, and anti-LGBTI laws. These are remnants of colonization to keep Africa inferior and the colonial masters superior. Today, the hate continues through repressive and backwards sentiment being paraded as religious values. Uganda's anti-homosexuality law criminalizes what it calls "aggravated homosexuality" with the death penalty. It would be hard to imagine what "aggravated homosexuality" even means.
This is another opportunity where South Africa's posture and foreign policy must be spotlighted. With the growing conversation about the ICC arrest warrant of President Putin, South Africa has reiterated its foreign policy as non-alignment and non-interference.
However, when the question of human rights and democracy is at play, all must take a stand. This law has been widely criticized by human rights organizations and the international community for violating the rights of LGBTIQ+ individuals and hindering the fight against HIV. It further impedes what Minister Pandor called the "balanced agenda of the HRC," which speaks to sustainable development within the human rights framework.
It should be worrying if South Africa continues to maintain a policy of non-alignment and non-interference in the face of the new law in Uganda. While this policy may have its merits, it raises questions about South Africa's commitment to human rights and its role as a leader in Africa. A foreign policy that neglects the promotion of human rights and democratic principles is hypocritical. On the one hand, South Africa is seen as a leader in promoting LGBTIQ+ rights and has one of the most progressive constitutions in the world regarding protecting the rights of LGBTIQ+ individuals. However, on the other hand, it has failed to take a strong stance against Uganda's anti-homosexuality law, which is a clear violation of human rights.
By maintaining this policy, South Africa is essentially condoning Uganda's anti-homosexuality law and undermining the fight for human rights in Africa. This is particularly concerning given South Africa's leadership role in the African Union and its commitment to promoting human rights and democracy.
South Africa's foreign policy regarding Uganda's anti-homosexuality law raises questions about its commitment to non-alignment and human rights in Africa. While non-interference may have its merits, it should not come at the expense of human rights and the fight for equality and justice.
South Africa must take a stronger stance against Uganda's anti-homosexuality law and work towards promoting human rights and democracy in Africa.
Melusi Simelane is the Southern Africa Litigation Center's Civic Rights Program Manager.