These stealth attacks threaten Justice for the LGBTQ+ Community
Courts are being used to lock us all – LGBTQ+ people included – out of the justice system- one key way is use of forced arbitration clauses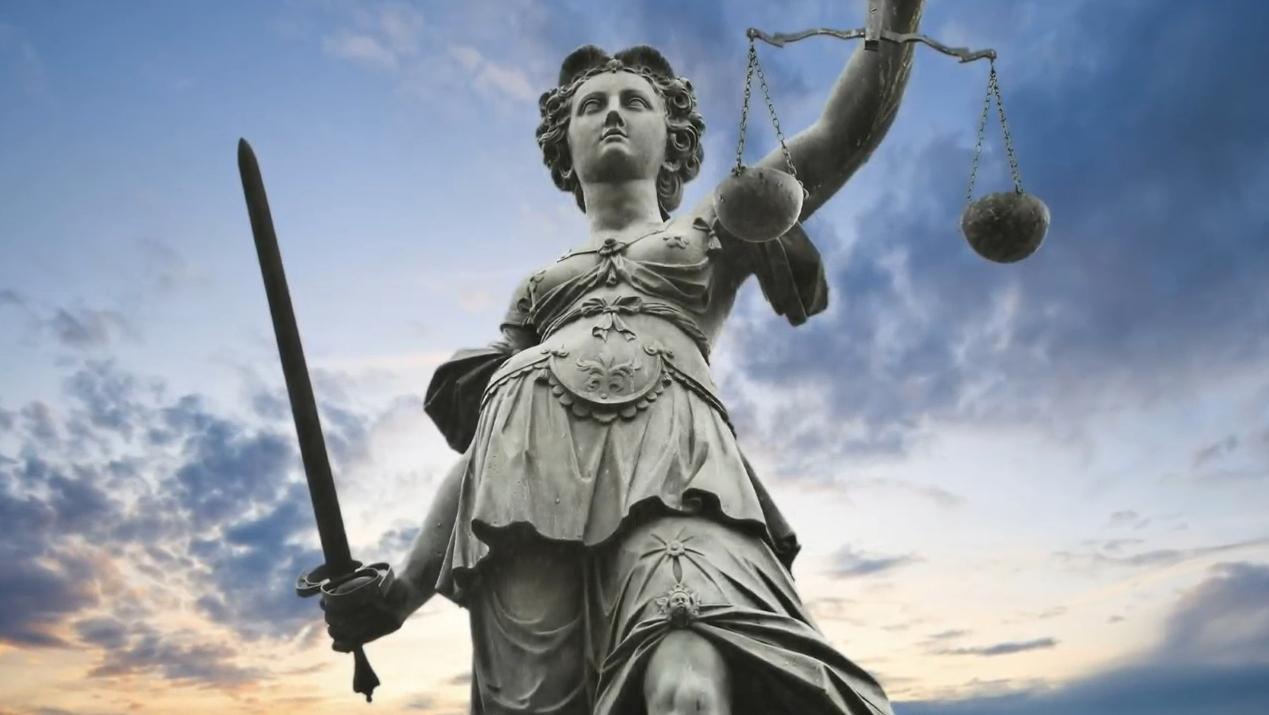 By Steve Ralls | RAPPAHANNOCK, Va. – The recent deluge of anti-LGBTQ bills being passed in state legislatures throughout the country has rightly captured significant media attention in recent months, and helped to reignite a sense of urgency and passion among civil rights advocates.
From Florida's "Don't Say Gay" bill to the heinous legislation from Tennessee lawmakers targeting drag shows and the transgender community, these bills have also underscored that, despite significant gains such as the repeal of "Don't Ask, Don't Tell" and the national recognition of marriage equality, our rights and our very existence remain under attack, and under threat, in many parts of the country. 
Yet, while these bills have rightly garnered the attention of the LGBTQ+ community, there is another, more stealth, attack on our rights and liberties under way that has received comparatively little attention, despite having a sweeping and devastating impact on civil rights. That attack is on the courts and, specifically, every American's right to seek justice through our judicial system.
It is no mystery that the courts have been the cornerstone of our community's pursuit of justice and equality. For years, the courts were far ahead of legislatures, both state and federal, in chipping away at anti-LGBTQ equality. And heroic, forward-looking organizations like Gay & Lesbian Advocates and Defenders (GLAD), Lambda Legal and the National Center for Lesbian Rights (NCLR) developed brilliant legal strategies to win critical victories for the community.
But today, the courts are being used to lock us all – LGBTQ+ people included – out of the justice system. 
One key way this is happening is the widespread use of forced arbitration clauses, the "fine print" language found in numerous contracts that govern the everyday lives of most Americans.
While many see such clauses as annoying, necessities for signing a cell phone contract or opening a new credit card account, they are increasingly used in even more substantial and pervasive ways.
Indeed, most employers now require workers to sign employment contracts that include forced arbitration clauses, meaning those workers will find significant hurdles to ever holding an employer accountable in court, and will be forced to bring their case in secretive arbitration proceedings where the arbitrator is usually chosen by the defendant.
And, as Public Justice Board Member Myriam Gilles recently testified before Congress, when such clauses are included in contracts, not even federal legislation like The Equality Act can help.
"In fact, corporations can violate all the statutes that Congress enacts and the state legislature enacts," Gilles told out Congressman Mondaire Jones. "And we might not ever know about it because … these cases are shunted into hermetically sealed private arbitrations. Those arbitrations are not made public. There's no recording of those arbitrations. There's no court reporter. There's no precedent for an arbitration decision. And so, violations of law are happening and they're going undetected. And so I think this is … a real crisis in American law at this moment."
Then, Gilles went on to explain that, even if The Equality Act become federal law, "those protections, those laws mean nothing if they can't actually be enforced."
And yet, in the last Congress, there was virtually total silence from national LGBTQ+ organizations when Congress introduced legislation, The FAIR Act, to largely do away with such forced arbitration clauses. This, despite the Leadership Conference on Civil & Human Rights (LCCHR) noting that "forced arbitration agreements and class action waivers are an impediment to the enjoyment of basic civil and human rights," and that "millions of working people do not have access to the courts to enforce their rights under all types of employment and civil rights statues, including Title VII of the Civil Rights Act, the Americans with Disabilities Act, the Family and Medical Leave Act, the Fair Labor Standards Act, and more."
Despite dire warnings, the Human Rights Campaign has not tracked lawmaker support for The FAIR Act as part of its Congressional scorecard, and little, if any, of LGBTQ+ advocacy organizations' bandwidth has been dedicated to passing the bill.
That needs to change, and the 32 Members of the Congressional LGBT Equality Caucus who didn't support the legislation last time around must be brought onboard in this Congress, too.
And just as urgently, our community's advocacy organizations and Congressional allies also must be ready to defeat the other attack on access to justice expected to make a return in Congress: The movement to virtually wipe away class action lawsuits.
Republican leaders in the House are expected to reprise their 2017 attempts to attack class litigation. Their last bill, had it succeeded, would have made historically important class action lawsuits, like Brown v. Board of Education, nearly impossible to bring to the courts. Far from being just about consumer lawsuits and curtailing dangerous products, class lawsuits continue to be an important vehicle for civil rights cases as well. Lambda Legal, in particular, has expertly litigated class action lawsuits to obtain Social Security survivor benefits for same-sex couples (in Thornton v. Saul) and to ensure transgender West Virginians have access to gender affirming healthcare (in Fain v Crouch) – to name just two examples.
No wonder LCCHR, in opposing the 2017 bill targeting class litigation, warned that it would "have a chilling effect on people of color, the elderly, and others to bring civil rights class action suits,' noting that "class actions are critical for the enforcement of laws prohibiting discrimination in employment, housing, education, and access to public areas and services."
In both cases – the attack on our right to a day in court and the attack on class action lawsuits – our ability to continue to create positive change through the courts is in dire jeopardy. And so it is imperative that, in this Congress and beyond, these attacks receive the energy, attention and advocacy they deserve. Otherwise, the plethora of federal legal protections now being nobly pursued by our advocacy organizations in Washington will be largely toothless as corporations, the far right and their allies in Congress continue to undermine those efforts by locking the courthouse doors.

*********************************************************************************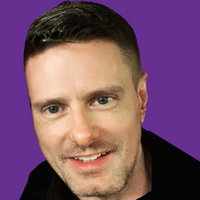 Steve Ralls is Vice President of External Affairs for Public Justice, a national legal advocacy organization that takes on the biggest systemic threats to justice of our time – abusive corporate power and predatory practices, the assault on civil rights and liberties, and the destruction of the earth's sustainability. He previously worked as Director of Communications for Servicemembers Legal Defense Network and Immigration Equality, spearheading communications campaigns in support of LGBTQ+ service personnel, same-sex binational families and LGBTQ+ asylum seekers.
South Africa's non-alignment costing Africa's human rights discourse
Country must take stronger stance against Uganda's anti-homosexuality law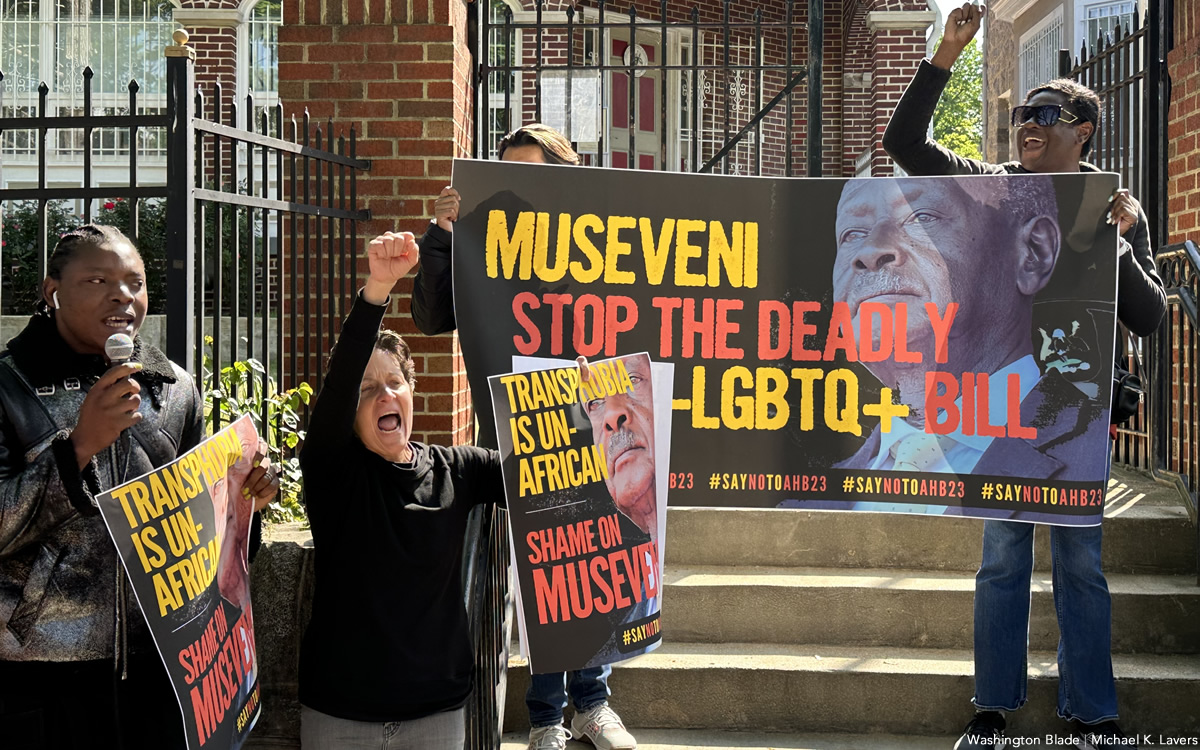 In the past several months, South Africa's foreign policy has been in the spotlight for essential and existential reasons that significantly impact geopolitics and the continent's stability.
The foreign policy for South Africa discussion document by the Department of International Relations highlights the "advancement of human rights and the promotion of democracy" as the pillars on which South Africa's foreign policy rests. This document emphasizes the role that South Africa is expected to play in the "promotion of human rights and democracy."
Minister Pandor echoed this document in her 2022 end-of-year remarks.
"We will continue with our unwavering position to advocate for a balanced Sustainable Development Program within the human rights framework as underlined in the Vienna Declaration and Program of Action (VDPA). In this regard, South Africa will be one of the chief proponents of a balanced agenda of the HRC, which reflects, among others, the primacy of achieving the realization of the right to development as well as moral human rights issues such as the eradication of poverty and underdevelopment."
South Africa has long been known for its commitment to human rights and its leadership in the fight against apartheid. However, its foreign policy continues to be viewed as ambiguous and nonresponsive to developments in African affecting the growth of the continent.
In 2021, President Ramaphosa — as chair of the SADC Organ Troika — committed to a national political dialogue in Eswatini to resolve the political killings in that country. However, the South African government has never followed up or called on the Eswatini government to adhere to its commitment, even as renowned human rights lawyer Thulani Maseko was mercilessly assassinated in January 2023. At the very least, this has not been seen publicly, which would be comforting to those political activists and citizens constantly living in fear in Eswatini.
On May 29, the president of Uganda enacted the draconian Anti-Homosexuality Act. The new law is a throwback to colonization, where religious fanatism was the basis for the persecution and killing of many Africans. While Africa seems to take the posture of "fighting against imperialism," it is saddening that this law is the brainchild of American zealots funding hate across Africa, whether it is in Uganda, Ghana, Kenya, Malawi or Namibia. These zealots, the Fellowship Foundation and many others, are well coordinated in their attacks on the judiciary and the African human rights framework, backed by the 75-year-old Universal Declaration of Human Rights.
In an era where Africa is seen to be taking a stance against imperialism, I shudder to contemplate that hate may be the only imperialist agenda Africa is not actively standing up against. We know the history of petty offences like homelessness and loitering, sedition laws, and anti-LGBTI laws. These are remnants of colonization to keep Africa inferior and the colonial masters superior. Today, the hate continues through repressive and backwards sentiment being paraded as religious values. Uganda's anti-homosexuality law criminalizes what it calls "aggravated homosexuality" with the death penalty. It would be hard to imagine what "aggravated homosexuality" even means.
This is another opportunity where South Africa's posture and foreign policy must be spotlighted. With the growing conversation about the ICC arrest warrant of President Putin, South Africa has reiterated its foreign policy as non-alignment and non-interference.
However, when the question of human rights and democracy is at play, all must take a stand. This law has been widely criticized by human rights organizations and the international community for violating the rights of LGBTIQ+ individuals and hindering the fight against HIV. It further impedes what Minister Pandor called the "balanced agenda of the HRC," which speaks to sustainable development within the human rights framework.
It should be worrying if South Africa continues to maintain a policy of non-alignment and non-interference in the face of the new law in Uganda. While this policy may have its merits, it raises questions about South Africa's commitment to human rights and its role as a leader in Africa. A foreign policy that neglects the promotion of human rights and democratic principles is hypocritical. On the one hand, South Africa is seen as a leader in promoting LGBTIQ+ rights and has one of the most progressive constitutions in the world regarding protecting the rights of LGBTIQ+ individuals. However, on the other hand, it has failed to take a strong stance against Uganda's anti-homosexuality law, which is a clear violation of human rights.
By maintaining this policy, South Africa is essentially condoning Uganda's anti-homosexuality law and undermining the fight for human rights in Africa. This is particularly concerning given South Africa's leadership role in the African Union and its commitment to promoting human rights and democracy.
South Africa's foreign policy regarding Uganda's anti-homosexuality law raises questions about its commitment to non-alignment and human rights in Africa. While non-interference may have its merits, it should not come at the expense of human rights and the fight for equality and justice.
South Africa must take a stronger stance against Uganda's anti-homosexuality law and work towards promoting human rights and democracy in Africa.
Melusi Simelane is the Southern Africa Litigation Center's Civic Rights Program Manager.